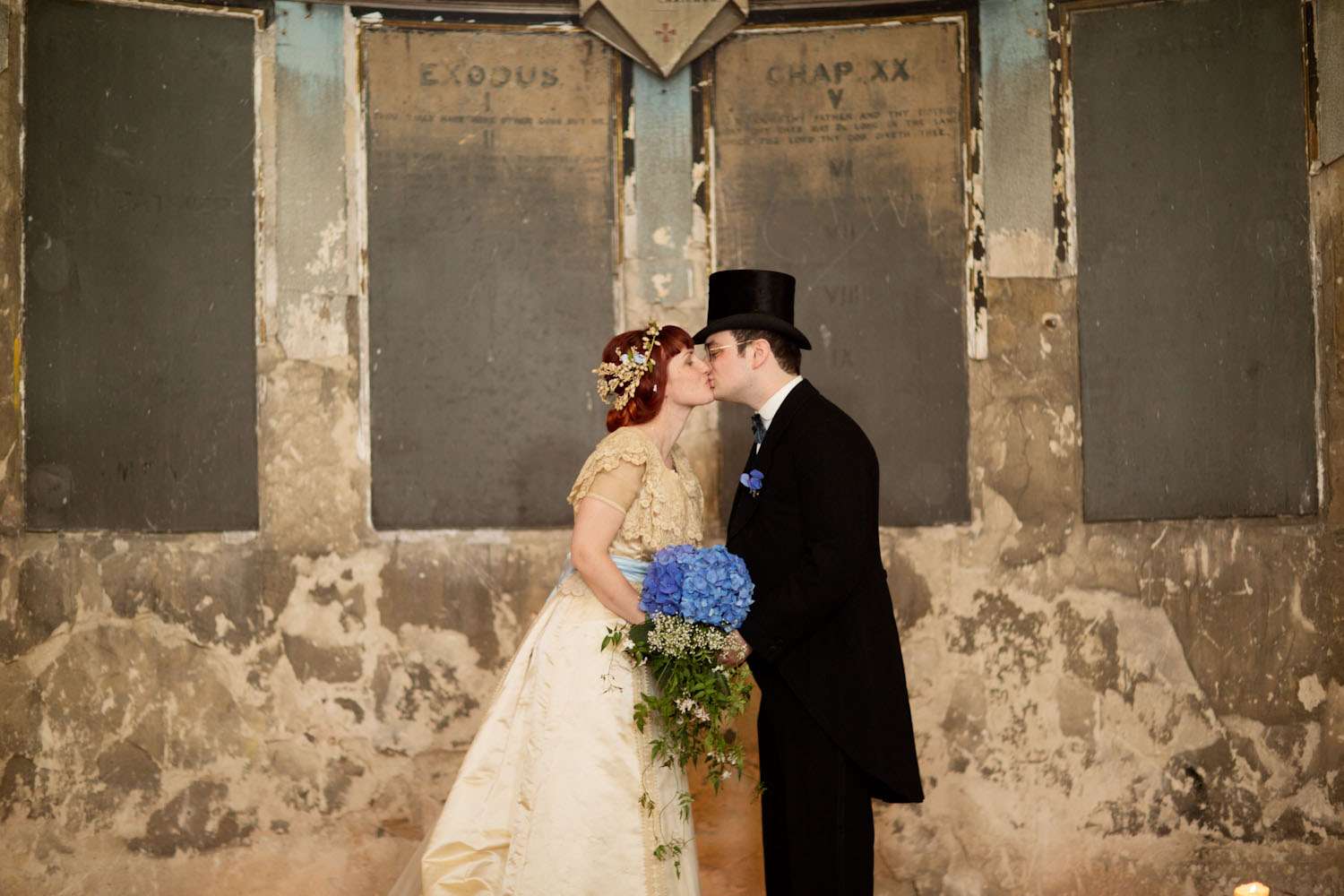 Vintage weddings are getting more and more mainstream which is why I am so excited to share a genuinely unique one with you today. You certainly don't see many Edwardian themed weddings dotted about all the wedding blogs! Laura and Matt were married at the Asylum Chapel in Peckham, South East London, a deconsecrated church that is now hired for shoots and events.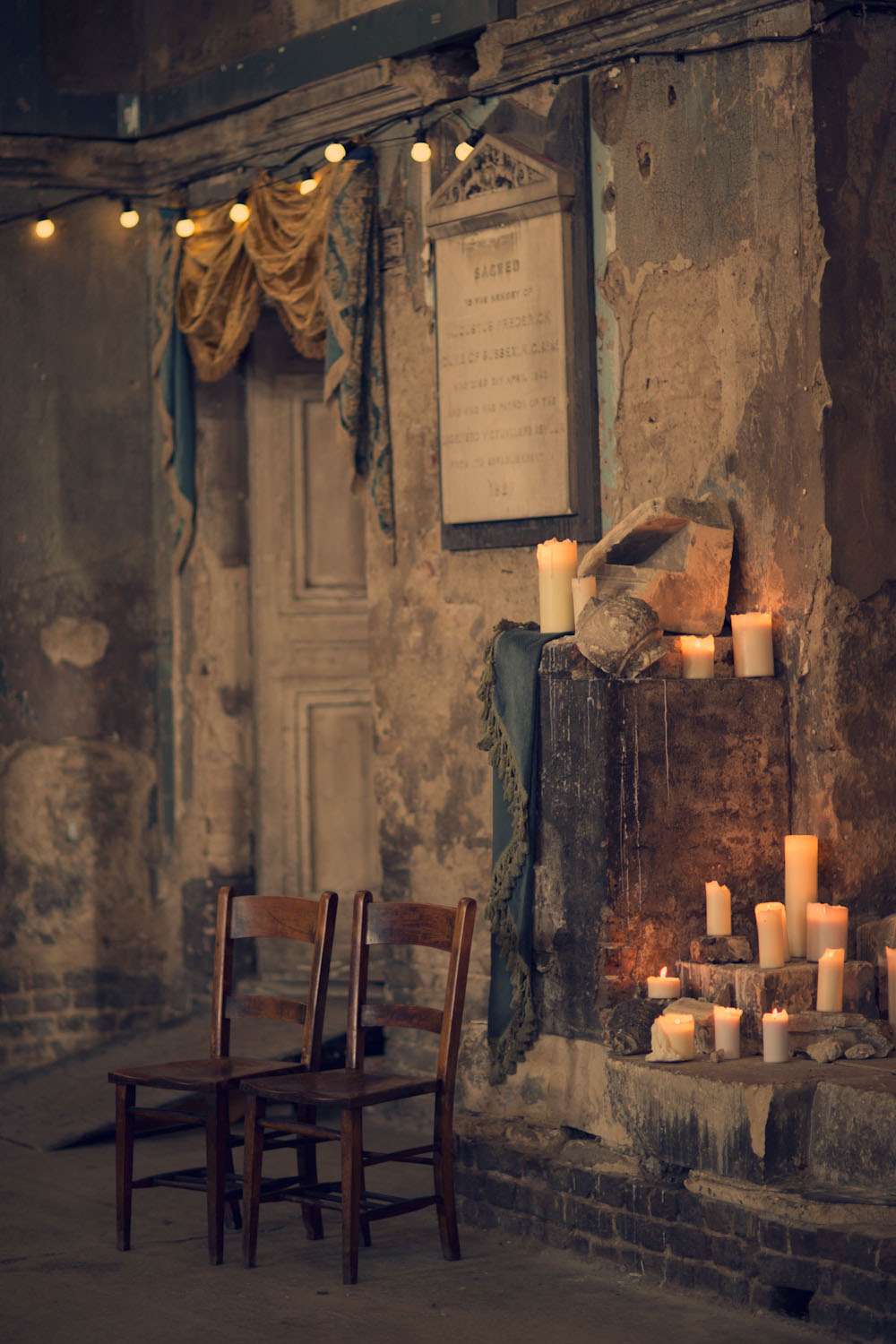 "We didn't want our wedding to be too formal or conform to any traditions that we didn't feel comfortable with", began Laura. "We also wanted an interesting venue with history, but not one that was religious. We didn't have a big budget so many historic places were not an option. Even if our budget was larger, we still wouldn't have wanted anything overly grand, we wanted something more us and where everyone could relax and be themselves."
"When we found the Asylum it was perfect and we were shocked that something like this existed so close to us in South London. It was originally a chapel, but had not been used as such for a long time. It had some beautiful iconography but had been altered by its own history of wartime bombing and dereliction. We organised every element ourselves, so had exactly what we wanted. Though it was a lot of work, effort and stress, it paid off in the end as many people said it was the best wedding they had ever been to! "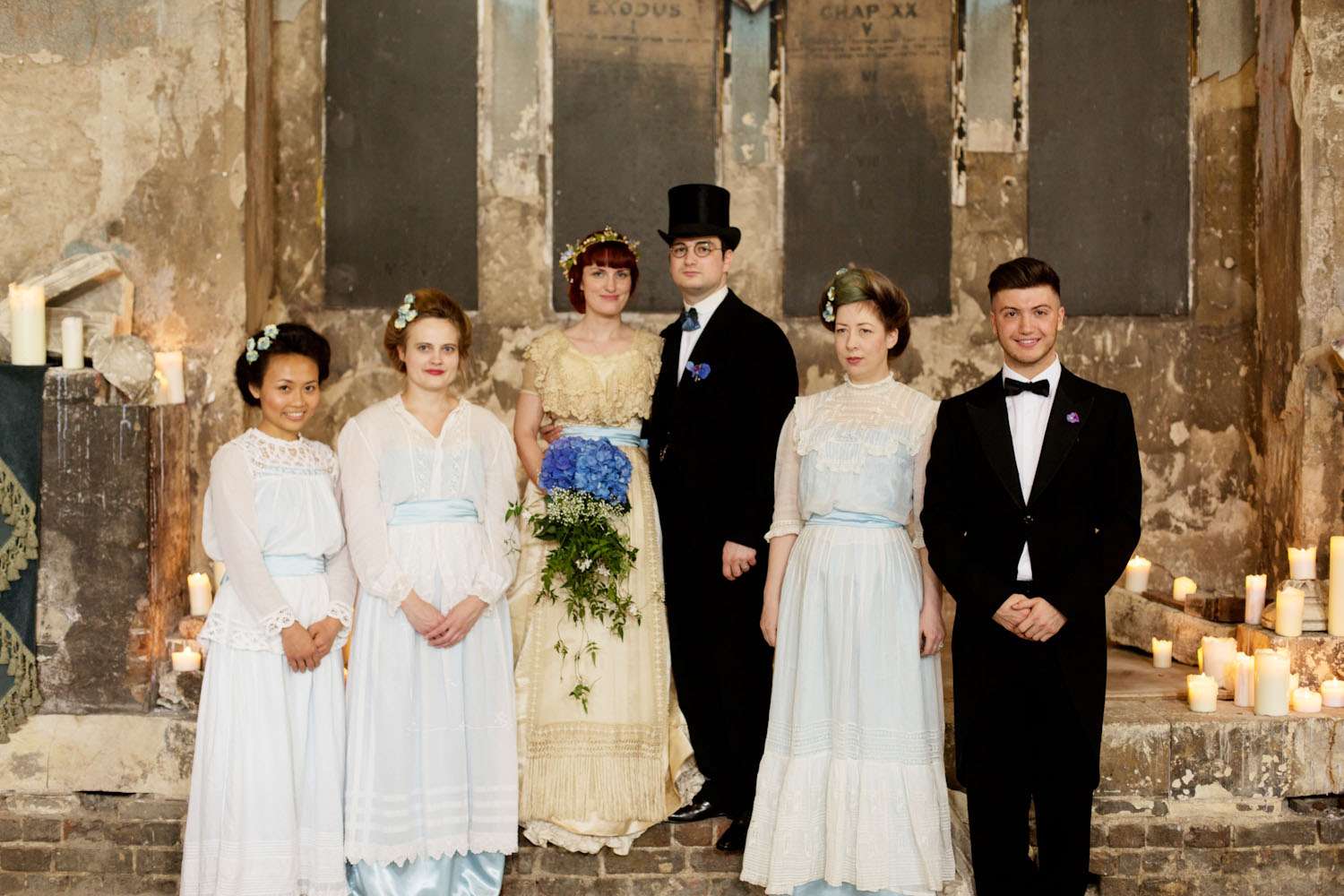 The couple tried to make their wedding as authentic as possible. Laura's dress was an original Edwardian wedding gown, bought at Kerry Taylor Auctions and her headpiece was a Victorian wax headdress from Etsy. Matt wore all original Edwardian pieces found on eBay and Etsy.
"I saw an Edwardian wedding dress in a vintage clothing auction around five years ago", she continued. "We weren't even officially engaged at the time, but we knew we would get married at some point. I was never the kind of person to think much about weddings, but I decided that if I was ever to get married, that was the dress I wanted to wear."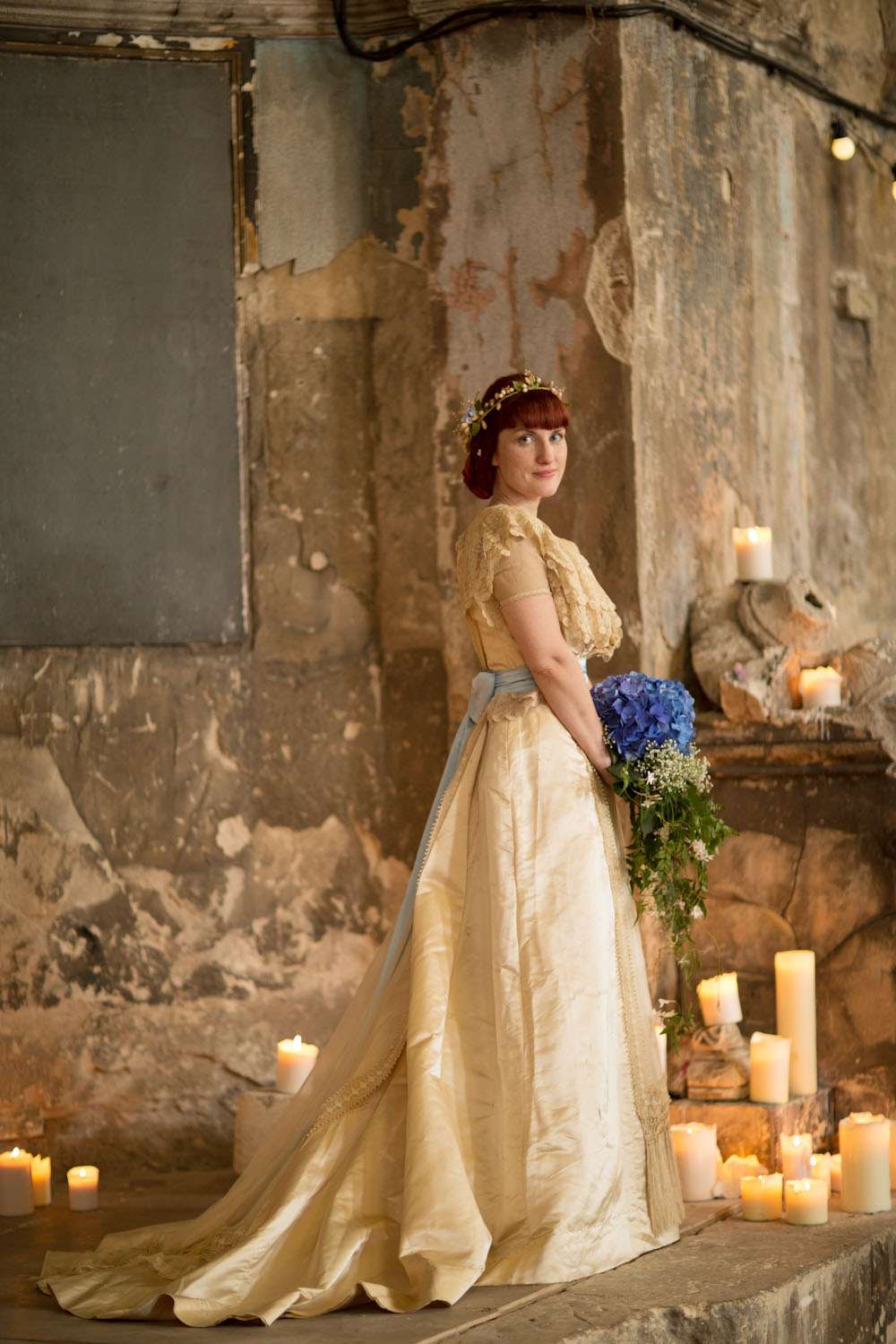 "I think people thought I was a bit crazy at the time, but it paid off in the end as that was one less thing to have to look for! The Edwardian dress kind of inspired some of the other elements, such as the Matt's outfit and what our bridesmaids wore, though we didn't try to theme everything. We just choose the things we liked and we certainly didn't expect our guests to follow our dress code!"
"Almost everything was DIY. From the invitations and name places, to decorations, flowers and outfits, we did everything we could ourselves. I even made my own jellies from Victorian moulds and meringue swans as I couldn't find anyone else to make them!