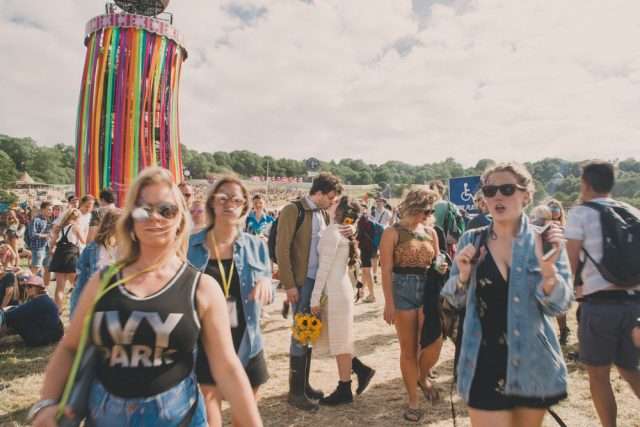 Gaia and Calum didn't just have one awesome wedding, they had two! The first was at their beloved Glastonbury in the gorgeous tipi field, and the second in Las Vegas at A Wedding Chapel: Two very Rock n Roll places!
Everything was a romantic whirlwind and the couple just went with the flow. The bride said, "We didn't have a theme, we just wanted to have something special in our favourite place (Glastonbury), and an elopement adventure! We'd been engaged for a year and a half, together for six, and we just decided we didn't want to wait any longer to be married. It was very last minute – we only started planning it in February and we got married in July!"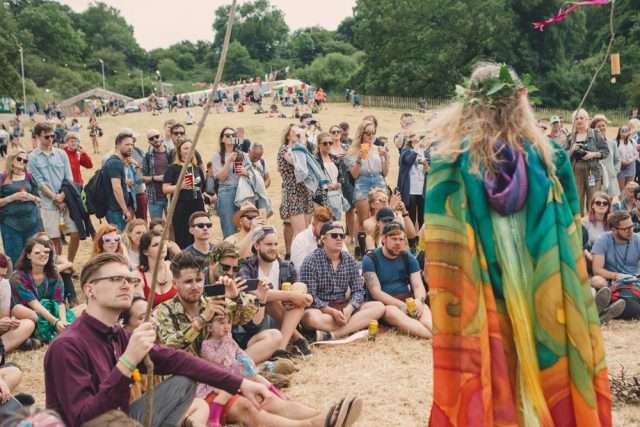 It must have felt like one long summer party as the ceremonies were only about ten days apart. Gaia planned the Glastonbury ceremony and Calum was on Las Vegas duty.
The bride said of the planning, "With Glastonbury, we were trying to do it as cheaply as possibly as we had spent most of our money on the Las Vegas wedding. The Glastonbury ceremony was quite last minute as we didn't know if we would have re-sale tickets until the end of April! We had to wait until we knew for sure to make arrangements, so we really only had two months to organise it. We spent around £350 in total on this, not including the festival tickets. With Las Vegas, it cost £5000 including rings, flights, 5* hotel, hire car, ceremony, photographer, dress, suit, flowers, eight nights' stay and a holiday!"