The cost of weddings is always increasing. While there are plenty of DIY darlings planning their big day on a shoestring, many others really struggle to see how they can shave the pounds.
The industry is undoubtedly to blame. Yes, wedding suppliers have overheads, and need to make a profit, but there are many things that are still perpetuated by the wedding media as 'essentials' when quite frankly that's total bullshit. These 'essentials' are peddled to make people money. End of.
If you have limited funds you can still have an amazing wedding. I'm here today to show exactly you how.
The Ceremony
Undoubtedly the ceremony is the most important part of any wedding, and actually the only thing you HAVE to do in order to get married. The cheapest way to say "I do" would be to hop down to your local registry office and have a quickie ceremony with just the two of you and some witnesses (you're required to have at least two) present.
For the purposes of this article I'm just focusing on the costs for a wedding in England and Wales so be sure to check your own country's marriage laws if you live elsewhere.
In England and Wales a registry office wedding costs £119 (£35 each, paid when you give notice, £45 to register the marriage afterwards, and £4 to purchase the marriage certificate which you will need to prove your marital status in the future). Notice must be given at least 16 days in advance. The ceremony will be short, you must exchange some formal wording, you'll sign some papers and voilà! You are wed!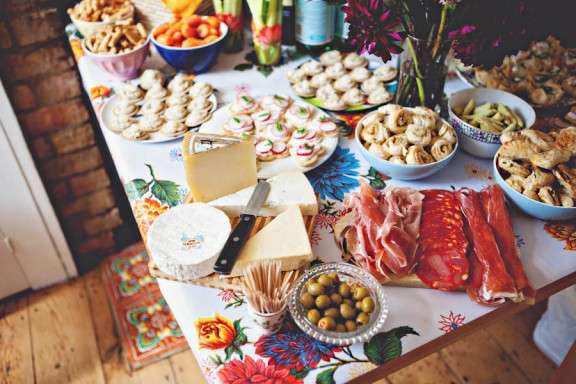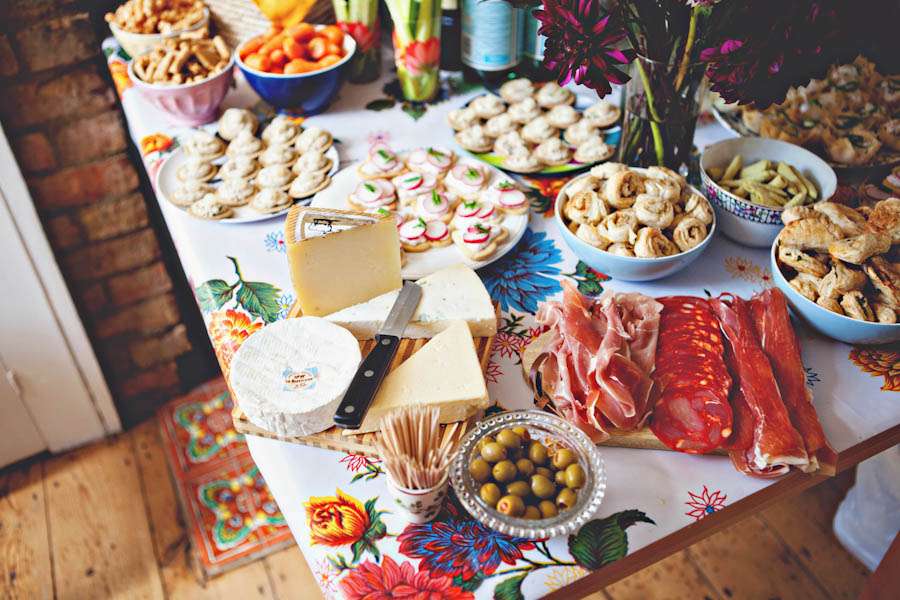 The Reception
The cheapest way to have a reception is to book a non-wedding venue. Wedding venues can charge a premium because they do weddings day in, day out and can offer their couples exactly what they need, all under one roof. However, if traditional isn't your bag then there are a million ways you can have a party on the cheap.
If you're blessed with a house or garden that can hold everyone you'd like to invite (or you have a friend or family member who's willing let you use theirs), how about having the reception at home? Do the catering yourselves (pot luck buffet for the win!) and either have a dry wedding or buy the alcohol in bulk from a wholesaler. Moneysavingexpert.com have compiled an awesome wine discount finder which can help you find the biggest discounts and cheapest options available at Tesco Wine, M&S, Majestic and Slurp!
Another surprisingly affordable option is to hire a pub or restaurant. A little known fact is that a lot of them will actually let you hire them for a nominal amount or even FOR FREE (usually only on weekdays) as long as you (or your guests) spend a certain amount behind the bar and/ or you buy all your food from their kitchen. I know!! I couldn't believe it when I heard that either!
Also don't disregard church halls, village halls or local sports clubs which can also be suuuuper cheap to hire for an event (pro tip: avoid saying the W-word when you enquire, some places will slap on an extra fee if they think it's for a wedding, the bloody cheek!)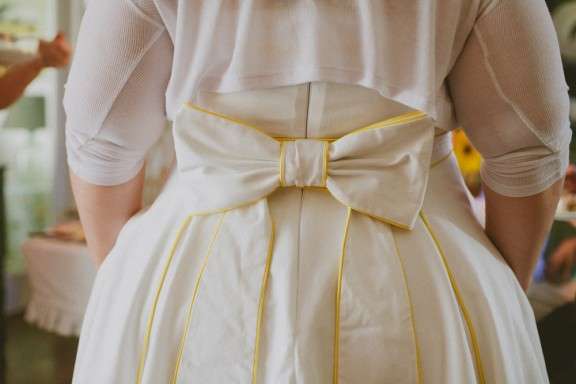 The Dress
There are so many places you can buy a low-cost wedding dress these days. Firstly you could buy one from a wholesaler in China. Ethical debates aside, it is still an attractive option for may brides. These gowns are often imitations of designer gowns and are made from cheaper fabrics and with less sophisticated techniques. While there is no question that a copy from China will never be even close to the quality of the expensive designer gown that it's been based on, if your budget is really small they are something you might want to consider. Prices usually start from as little as £100.