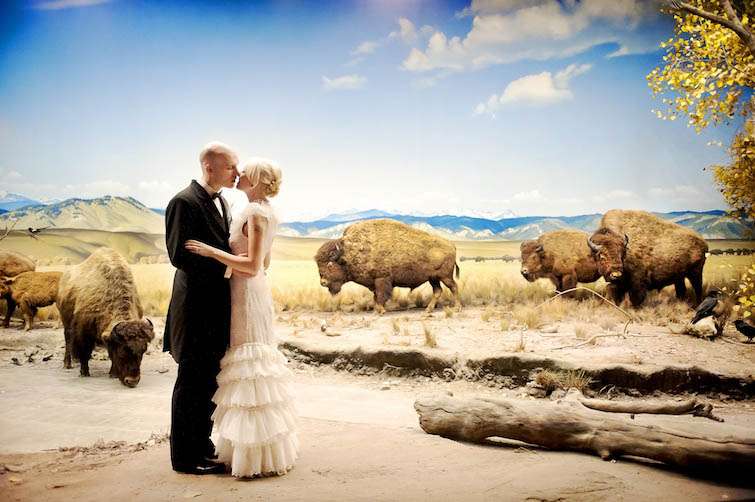 Unusual venues such as museums will make a really fun and different wedding!
When it comes to planning your wedding, the venue is usually the first major decision you need to make. Not only is it often the biggest expense, but it is difficult to plan anything else until this is sorted out.
The first thing you need to determine is where in the world you want to get married. If you are both from, and still live in, the same town as all your friends and family then this is a pretty easy task, but if your family and friends are more spread out it can be a harder choice.
It is my personal opinion that you should make things as easy as possible for your guests. A destination wedding may sound wonderful and romantic (throwing the honeymoon in with the wedding, yes please!) but they can often be very stressful and expensive for guests. If you want all your friends and family to be able to attend, then jetting off to the Bahamas might not be your best option.
There are a myriad of things to consider when it comes to picking your wedding venue. Do you want to have your ceremony and reception in the same place? What style of wedding are you having and what kind of venue would be suitable? How much can you afford? Do you want to invite children? Do you want a place that offers packages or one that it a lot more flexible? Do you want to bring in your own caterers and supply your own booze? What's the weather going to be like? Is an outdoor ceremony possible?
It's easier said than done but try not to get stressed out. Yes, it can all feel very overwhelming but you can do it. My first recommendation would be to look on a venue listings website. There are lots of them around but I recently used Coco Wedding Venues to search for a venue for an event and it was great. They had some really cool and quirky places listed and you can search by style of wedding or location. Another good one is Funky Weddings.
Also have a search through the real weddings on this blog! You can use the search bar at the top of the site to search things like 'urban', 'pub', 'farm', 'festival' (or whatever you like) and see what comes up. Each venue is listed and linked to in the Supporting Cast section at the bottom of the wedding gallery.
Finding the right venue is often really tricky, and for me was the least fun part of planning our wedding. In fact our original venue cancelled on us three months beforehand! PANIC STATIONS!  It actually worked out fine, and we managed to find a much nicer place in the end although I wouldn't recommend it!
It's worth noting though that if you do book somewhere last minute you're in a much better position to negotiate on the price. The manager may well be more flexible because it's unlikely that they're going to get another enquiry at such short notice, and they'd probably rather have slightly cheaper booking than no booking at all.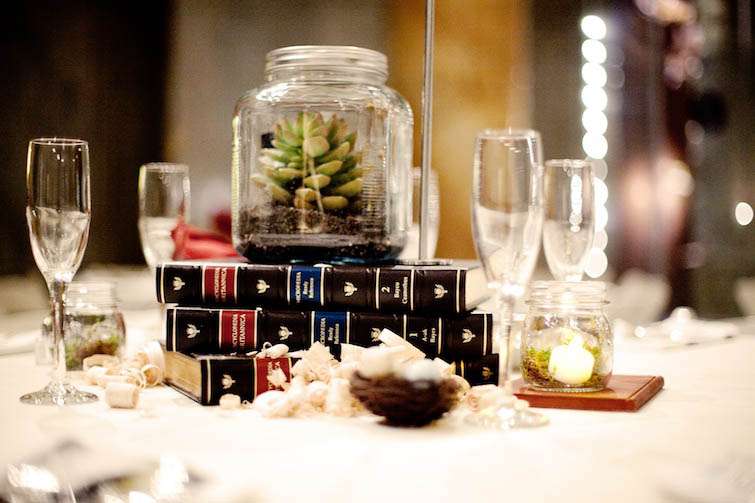 Next, you need to decide how many guests you want to have and usually, the more guests, the more it's going to cost you. Most venues will have a flat hire fee plus a price per head. So while the fee to hire might be, say, £5000, it may cost you an extra £50 each to feed them. If you're having 100 guests, that £5000 then comes to £10,000… then there's the drink of course. YES, wedding venues are bloody expensive!
When our original venue cancelled and we were looking at other options, one of the places we looked at was a restaurant. As it wasn't a traditional wedding venue it was much more affordable than we expected. I think they were asking for £300 to hire the restaurant exclusively and then we'd just pay for everyone's food and drink which was going to come in at about £50-£60 a head.
That might sound like a lot, but because the actual hire fee was so low it was totally doable. It was going to work out at about £8000 (and would include totally delicious restaurant quality food) verses around £15,000 for the place we'd originally booked. We didn't go for it in the end but it was definitely a top contender.
Another great budget saving option is to cater yourselves. Book an empty shell of a venue like a village hall or warehouse and either hire an independent catering company, get your cook on or ask guests to bring food and drink instead of gifts. Doing a completely DIY wedding is a lot of work though so you need to decide if doing a lot of heavy-lifting is your thing. If you hire a venue without any staff, you'll be responsible for setting everything up in the morning and breaking everything down that night (or early the next day). Is that something you want to take on?
If you are considering this option, I'd highly recommend hiring a day-of coordinator who can take on this task for you. I personally wouldn't want to be blowing up balloons and hanging bunting when I should be getting myself ready! As I mentioned last week, a day-of coordinator will likely cost you between £650 – £1000, and I personally think that's an expense worth swallowing for the amount of stress and hassle they will alleviate.
Once you've found your dream venue, it's important that you're clued up before you sign anything. Make sure they give you a contract to read which lays everything out in black and white. If not covered, here are some important questions you should ask:
♥ What is your cancellation polity (if either party has to cancel)?
♥ What is included in the price and what do we have to pay extra for (i.e tables, chairs, crockery, linens)?
♥ Can we bring in our own caterers and alcohol?
♥ What kind of insurance do you have?
♥ (If parts of the day are outside) Do you have a bad-weather back up plan?
♥ Is photography is permitted throughout the venue? (Especially check this for religious ceremony venues as some vicars won't allow any photography doing the vows!)
♥ Is there anything that is not permitted, such as candles or hanging things from walls?
♥ How early can we get in to set up and when do we need everything broken down by?
♥ Do you have accommodation options or suggestions for our guests?
♥ Do you have a recommended list of vendors that you work with, and is there any extra fee if we don't use them?
♥ What time does the wedding have to end and what's your policy on loud music?
♥ Can we have a band/ other entertainment?
♥ Who is our venue contact in the run up and on the day?
Once you've got your venue sorted, give yourselves a big pat on the back and pour yourself a big glass of wine. I personally think that finding and booking a wedding venue is the most stressful and difficult part of the whole ordeal, so once you've got that ticked off, you deserve to kick back for a while!
This is part three of a ten part series on how to plan a wedding. If you missed the previous articles, be sure to check those out now too.
Next week we'll be talking about how to decide on your guest list and wedding invitation etiquette.