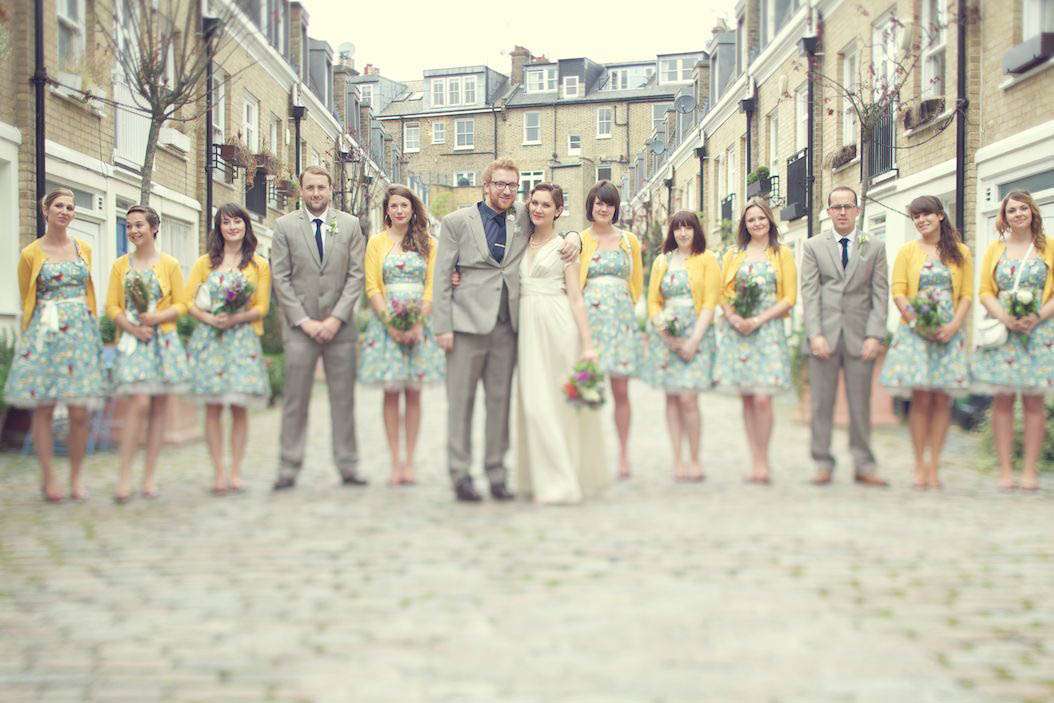 Uneven numbers in your wedding party? Who cares!
For the lucky ones amongst you, choosing your bridesmaids and groomsmen will be a walk in the park. You ask your siblings and best friends, he'll asks his and voilà! But for others there may be some drama surrounding who to have standing up there with you.
While the short answer to all the questions you might have is "choose who you damn well please", as with everything in weddings there are often other people's feelings to consider.
How many attendants should we have?
While there is no strict rule as to how many people you should have in your wedding party, tradition states that you should have one bridesmaid/ groomsman for every 50 guests. Goodness knows who came up with that number, but there you go.
However, remember, the more bridesmaids you have, the more likely it is that there could be disagreements on dress choices!  If you're on a limited budget, think less is more. Although your bridesmaids may be wearing their own dresses and doing their own make up, you'll still need to get everyone a bouquet and those things can really add up!
Do you have to have the same numbers of bridesmaids and groomsmen?
Of course not! I had three bridesmaids and Gareth only had a best man when we got married and it made not one ounce of difference. With must less importance being put on the classic line up photos these days anyway, who's honestly going to care if you're not evenly matched?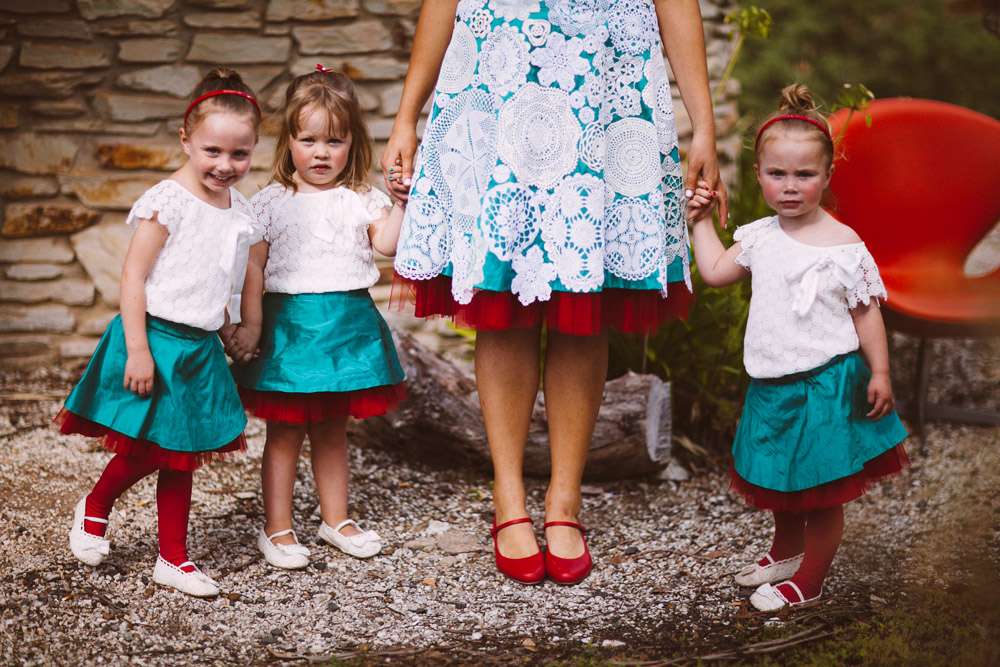 What's the deal with flowergirls and ring bearers?
Other than being cute and adorable, throwing petals as they walk down the aisle and handing you the rings, honestly not much. If you have young children, siblings or relatives it's nice to have them involved in the wedding, but if you don't then you don't have to bother.
Should all my bridesmaids wear the same dress?
Not if you don't want them too! I personally love it when bridesmaids wear mismatched but complimentary dresses, I think it looks so great in the photos. 
There is no one dress that looks good on every body type and shape so it's often a lot kinder to let your bridesmaids pick a style that suits them. As long as you have something that ties them all together – style, colour, shape or accessories – they'll look great together!
Do we have to pay for our attendants outfits?
If possible, yes, especially if you are choosing them. However these days it's becoming more and more common for budget conscious couples to give their attendants complete freedom when picking what they wear (maybe something that they already own) and not paying for it. I would say that if at all feasible it should be you that picks up the bill though, not them.
Can I have a male bridesmaid?
Hell yes! Your wedding party should be made up of the people that mean the most to you, regardless of gender. If you have a boy in your wedding party (or if your groom has a girl) then make sure they visually fit in with your side of the party, you don't want him getting mistaken for an usher.
Have something in their outfit that ties in with the others. Maybe your brides-man could wear a tie or shirt in the same pattern as the female bridesmaid's dresses or the best girl could wear a dress made of suit fabric?
Do I have to have a maid of honour?
Traditionally the maid of honour is the chief ringleader of all the bridesmaids and your go-to gal when it comes to organising things for the big day. Of course there is no law saying you have to have one, but doing so can help alleviate any 'too many cooks' dramas and means you'll have that one person that you can rely on to help you with anything you might need.
Your maid of honour will be the one who's in charge of the bridal shower and hen do, and is responsible for keeping the bridesmaid-machine running smoothly. Pick your best, and most responsible babe for the job, you'll appreciate her in the run up I promise!
What are the groomsmen's roles?
Groomsmen, or ushers, are basically in charge of making sure the wedding keeps moving. They'll be handing out order's of service at the ceremony, making sure everyone is where they need to be at certain points during the day, helping the photographer rally people for the formal photos and getting the groom very drunk at his stag do!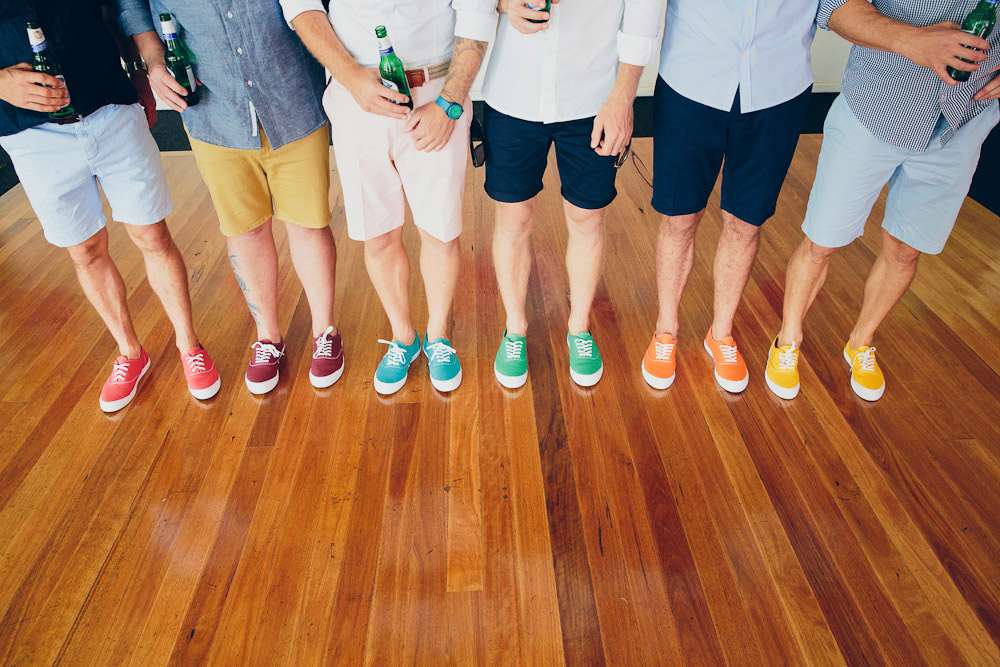 Do we have to buy our attendants gifts?
Well, you don't have to, but it's nice to give someone a gift when they've helped you out isn't it?
Can we include our dog, cat, rabbit or fish in our wedding party?
If you have a good tempered pet then god yes! I love seeing animals in wedding line up photos, it's the cutest thing ever! Just make sure that you check with your venue that it's OK to have them there first. I don't think I've ever seen anyone put a bow-tie on a goldfish before though…
This is part five of a ten part series on how to plan a wedding. If you missed the previous articles, be sure to check those out now too.
Next week we'll be chatting about the biggie – finding your wedding dress.