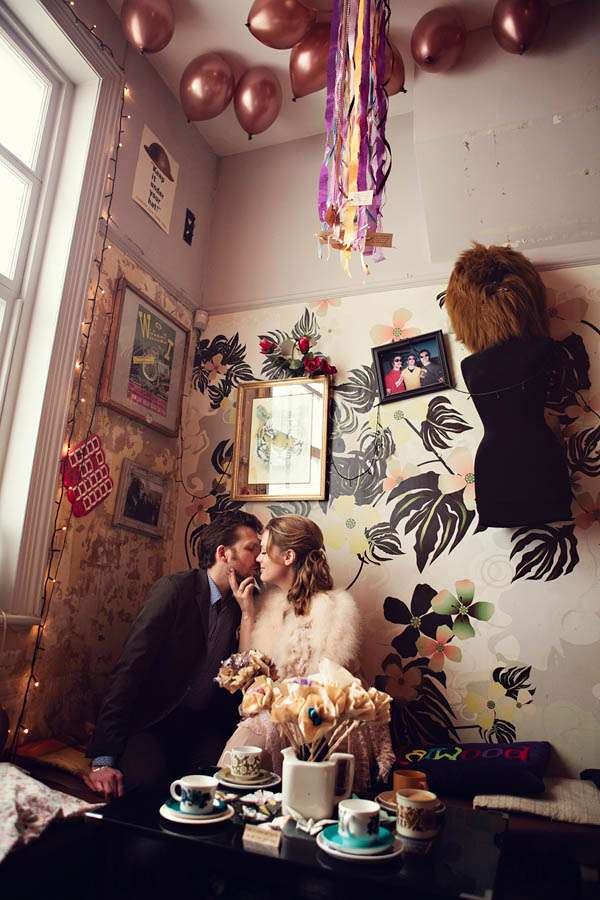 The décor for our wedding was actually the bit I struggled with most. I'm not the most crafty of people, and during my (pre-blog!) planning I struggled to find any ideas that I actually particularly liked. It was all mirror tiles and fish bowls filled with water and floating geraniums back then. So we went for something super simple – tall floral table centrepieces (which I ended up hating but oh well!) and a black and white colour scheme. Yep, that was pretty much it.
However these days you are overrun with inspiration to make your wedding reception as unique as you are! From wedding blogs to Pinterest, and magazines finally getting on the more quirky train… it must be completely overwhelming.
Whatever style of wedding you're having, my advice to you would be this: just pick stuff that you like! Try not to over-think it and simply choose things that reflect what you and your partner love in everyday life.
If you love travelling, how about a map as a table plan? If you adore reading, what about books as part of your centrepieces? If you're really into comics why not use your favourites as the table names and markers? Once you get started the ideas will just start flowing. I promise.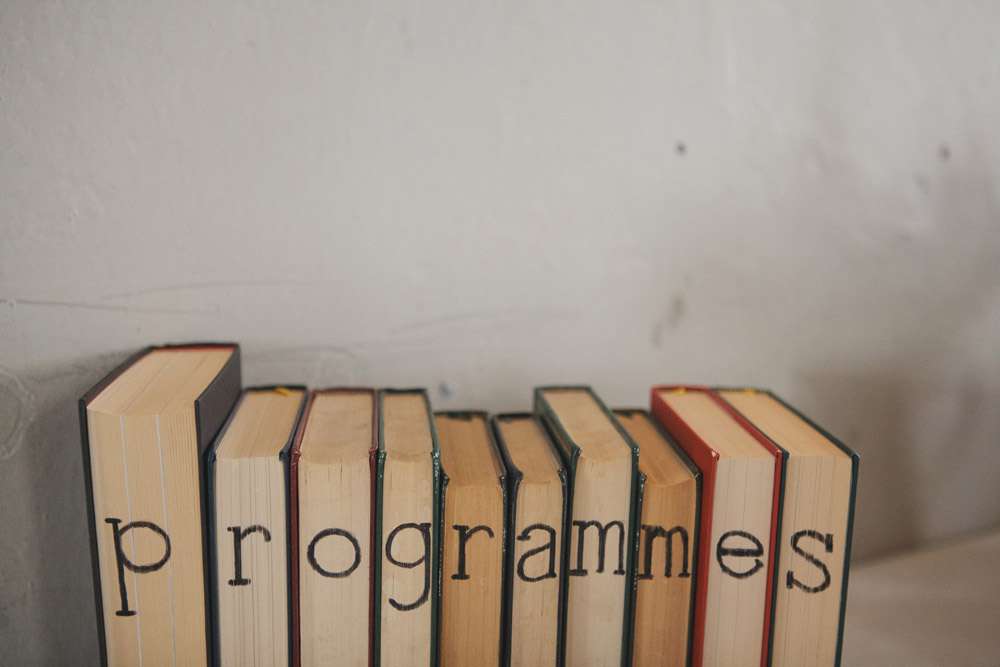 Picking a colour palette can be difficult (hence why we went for monochrome!) and unless you're a stylist or designer it can be really tricky to know which colours will work well together. A great resource to get you started is Adobe Kuler. Simply select your main colour on the wheel and it will show you which other ones work with it – genius! Another great resource is Colour Lovers. This site is packed with thousands of colour schemes and you can search by type (wedding, corporate, home, fashion) as well as upload an image and get the codes for the actual hues used in it. Amazing!
Don't stress to much about everything being all matchy-matchy. We actually went for our black and white theme because I literally couldn't think of anything worse than having to carry colour swatches around with me to make sure the bridesmaid's dresses matched the napkins matched the flowers… YAWN! Little did I know that an intentionally mismatched and eclectic scheme looks flippin' awesome. Embrace the colour chaos I say!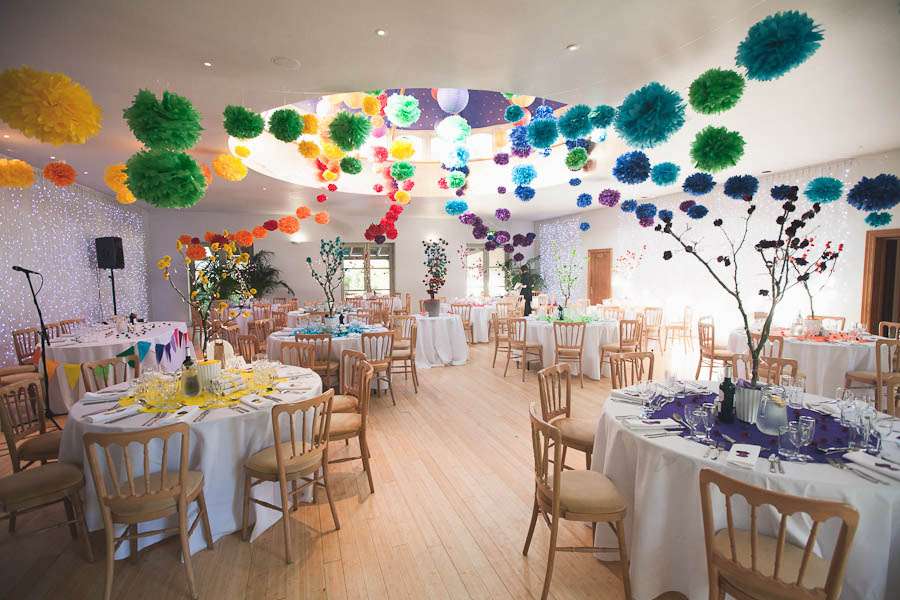 So you've got your colours and a few ideas, how do you actually make those final decisions? My advice would be to start a Pinterest board and pin anything and everything that you love. I'd also probably suggest that you should limit this research stage to a certain time frame or you could be seeing and coming up with new ideas forever!
Then, sit down with your love and go through the ideas together and pick out a few of them that you both like. I'd suggest not choosing too many or you'll go insane. Finally, figure out what you want (or are able) to DIY and what you're going to pay someone to do.
As a side note about DIY, it always takes longer than you think! When I ask couple's whose weddings I feature if they have any advice for future brides and grooms this is the one thing that 99% of them say! So start your projects early and try to rope in helper elves if possible. Making 100 of something is a lot different to making just one!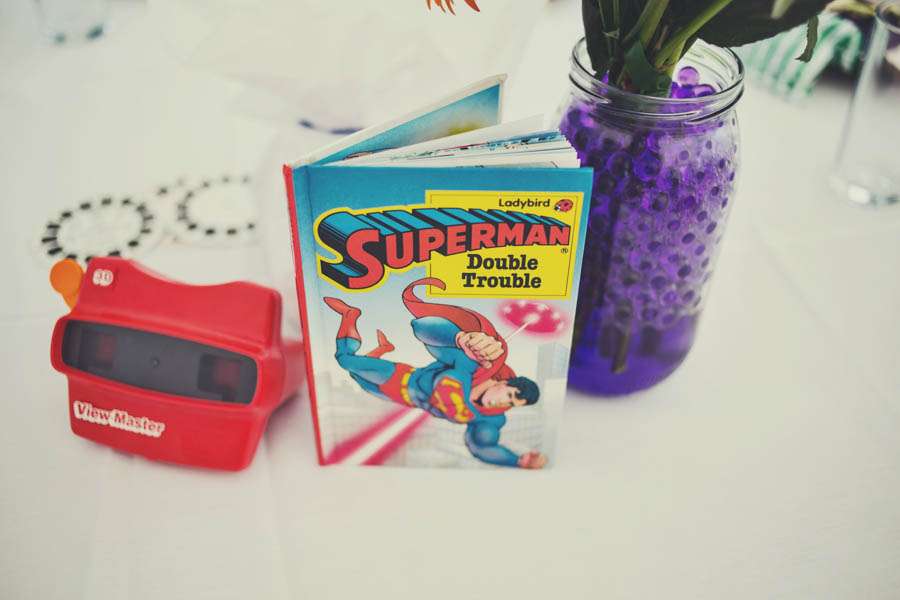 So what about the flowers?
I'm no expert on choosing flowers so my only advice would really be pick what you think looks pretty! If you're working with a florist, speak to them about your wedding theme, the colours you like and the kind of budget you're working with and they should be able to come up with something which will work for you. Of course seasonal flowers are usually the best option as they'll be cheaper and more beautiful when they're naturally in bloom.
However if working with a professional isn't something you want, or are able to do, here are a few things to consider if you want to to save money and do the flowers yourself:
For a really budget-friendly option, buy the stems individually and arrange everything the day before, or morning of, the wedding. Flower markets are the best place to start, but fair warning, you'll have to get there early (like 5am early!) to get the pick of the bunch.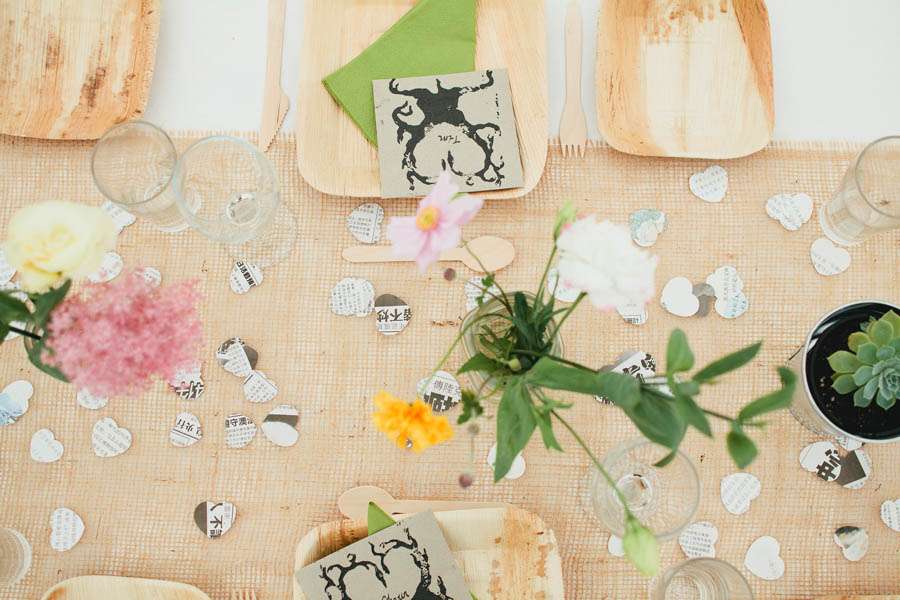 If getting up at the arse-crack of dawn doesn't sound like your idea of fun, you could always buy your flowers from a supermarket or loose from a flower shop and arrange them yourselves. Sure, the selection and quality might not be the most amazing, but if flowers aren't top on your list of priorities then this is an easy idea.
I've seen weddings where the couple or their friends and family have grown the flowers for the wedding themselves. I love this idea but it takes a lot of forward planning and a few green-fingers to pull it off! I also like the idea of using plants instead of cut flowers – they'll last longer and can be used after the wedding which means they're a much more sustainable option.
Of course no-one says you have to have real flowers if you don't want them. Yes, they are beautiful and I've seen some pretty spectacular displays in my time but they can be a massive budget-suck. If they're really not that important to you, by all means skip them completely. I've seen non-floral bouquets ranging from felt flowers and buttons to pieces of coral, lollipops and vintage brooches and I think they look wonderful!
I'd now love to hear about your reception décor and flower plans. What are you doing and where did you get your ideas?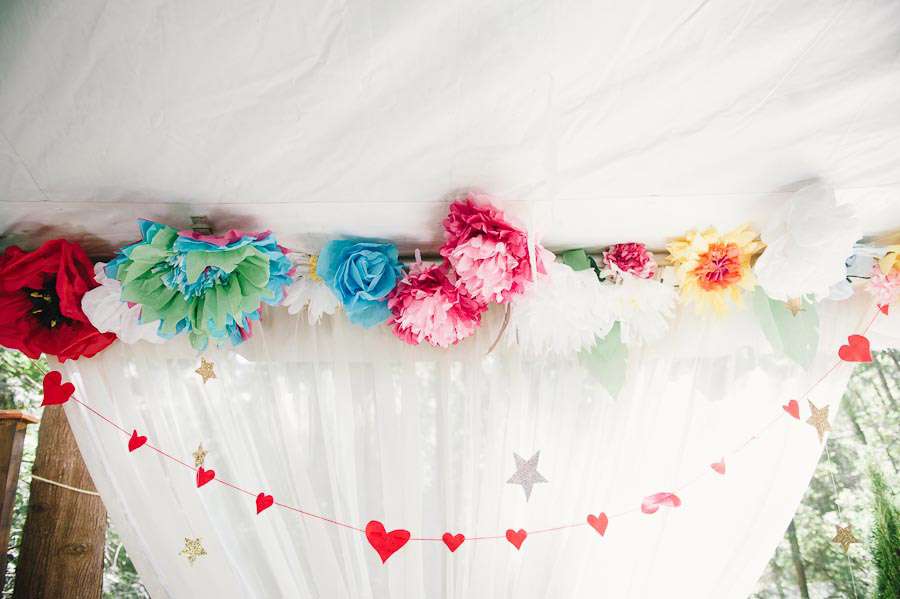 This is part eight of a ten part series on how to plan a wedding. If you missed the previous articles, be sure to check those out now too. 
Next week we'll be discussing photography and videography for your big day.