Sashy rocked her Vivienne Westwood wedding dress, dare I say even more then SJP?
I think it's safe to say that for most brides, finding that perfect dress is the first thing they think about when they get engaged. It certainly was for me – I was online and trawling through dress designer's websites the day after Gareth asked me to marry him!
When I was looking, way back in 2007, I struggled to find anything that wasn't white, long and strapless. In retrospect I probably wasn't looking in the right places, after all I didn't have Rock n Roll Bride to guide me (ha!) But seriously, I actually had no idea that there were other options besides going to a bridal boutique and just picking one out, oh how things have changed!
These days, even the most traditional of designers have caught up to the fact that many brides want more options. A lot of them now offer short styles, dresses with straps (who would have thought it would be such a revelation!) and oodles of colour, style and fabric options. In fact, now you're spoiled for choice!
Basic wedding dress shapes
The style of dress you choose to wear will most likely be determined by which one suits your body shape best and what kind of wedding you're having. If you're planning a small backyard family gathering then a giant ball gown might look a bit ridiculous, although in saying that, if that's what you want – go for it!
The world really is your oyster when finding a dress style you like, but these are the basic, and most common, wedding dress shape options:
A-line dresses are flattering to most body shapes. The top is fitted around the bust and flares out smoothly and gently as it goes down. There's usually no break between the top and skirt sections of the dress.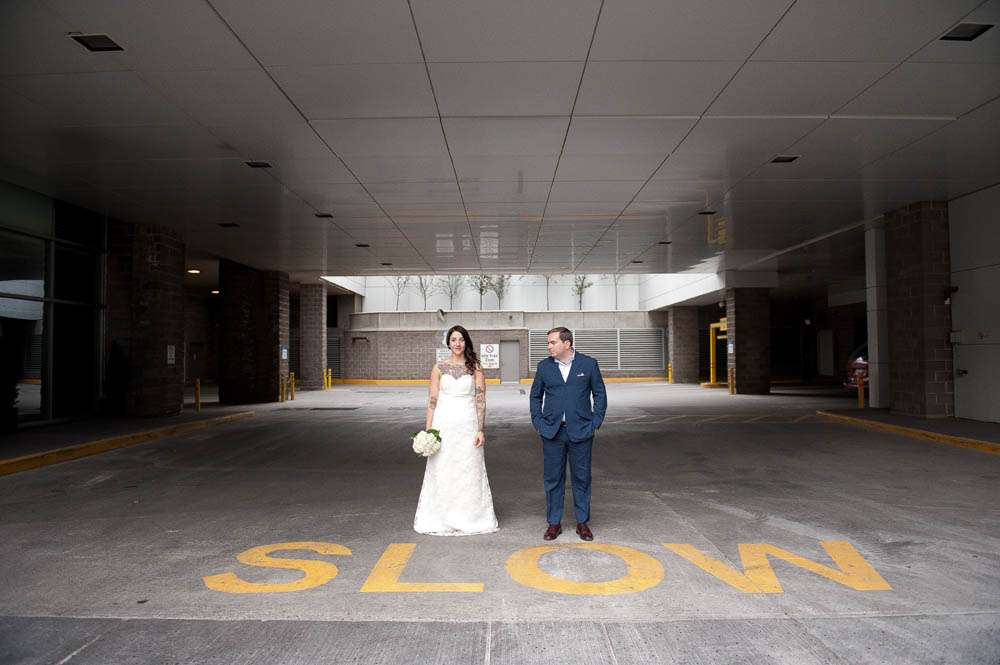 Dress by Nova Mia
Ball gown styles are corseted with a full skirt. There is usually a more distinctive break between the top and skirt of the dress (sometimes with a sash but most often just a seam). Ball gown dresses help to create an hourglass figure and look fabulous on girls with great boobs!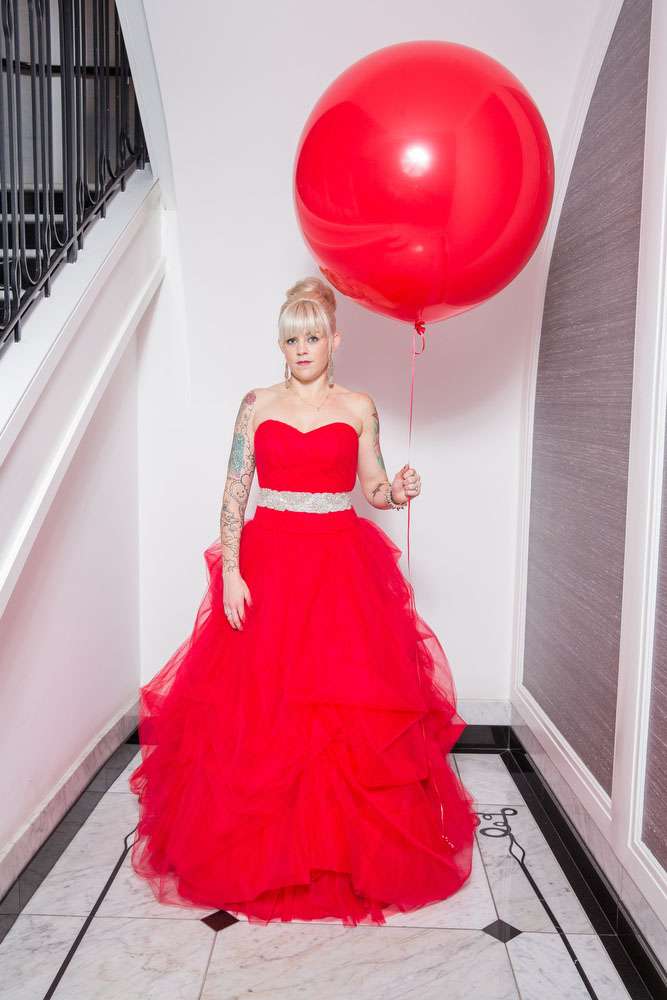 Dress by Anne Barge
Empire line gowns have a high waist, just under the bust, and are perfect on petite girls, pregnant brides or anyone who wants to disguise their tummy.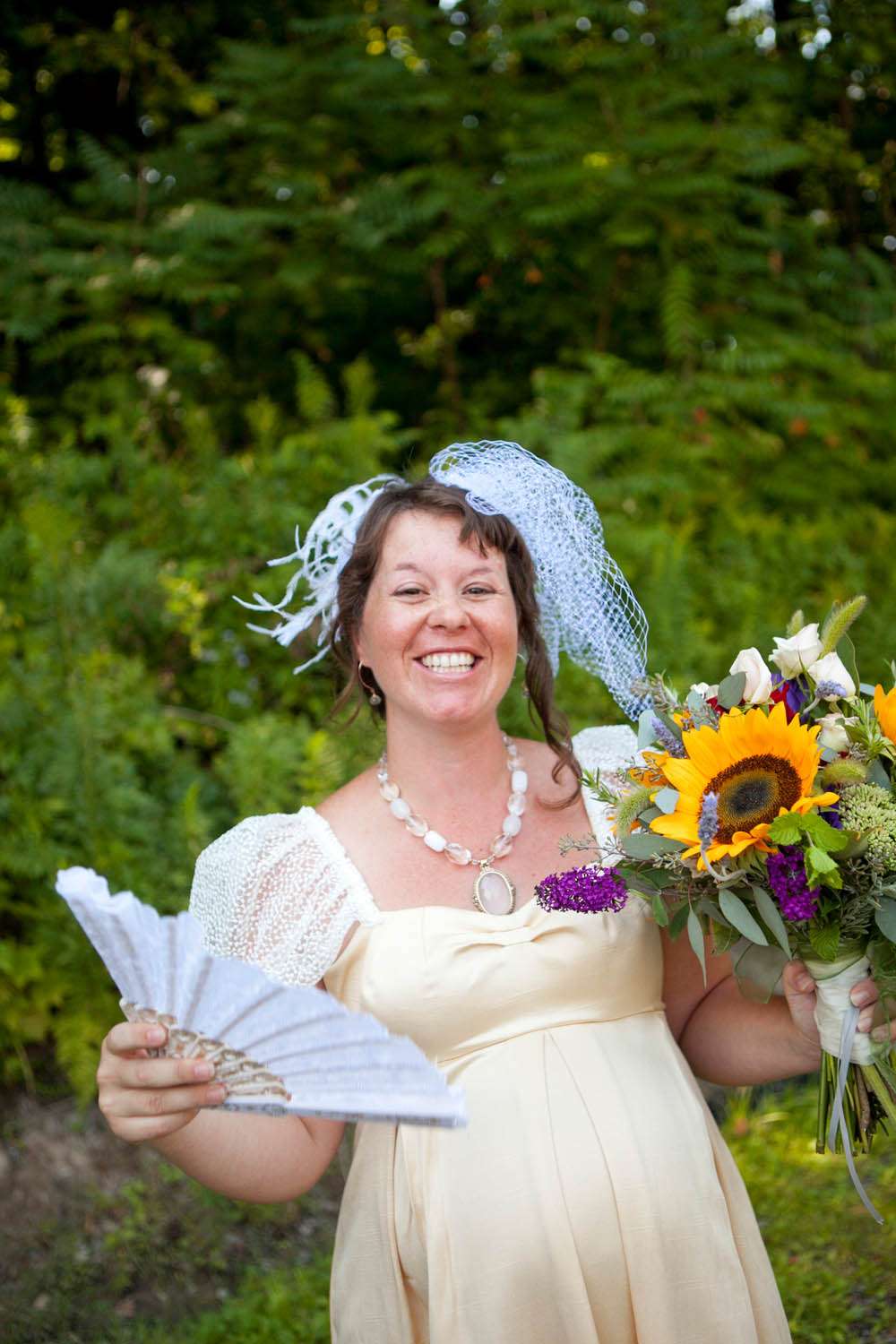 Dress by K's Custom Gowns
Fishtail dresses are super sexy. They follow the shape of your curves and kick out at the bottom. They're amazing if you want to emphasise your gorgeous figure and are probably the sexiest silhouette out there! Oh lala…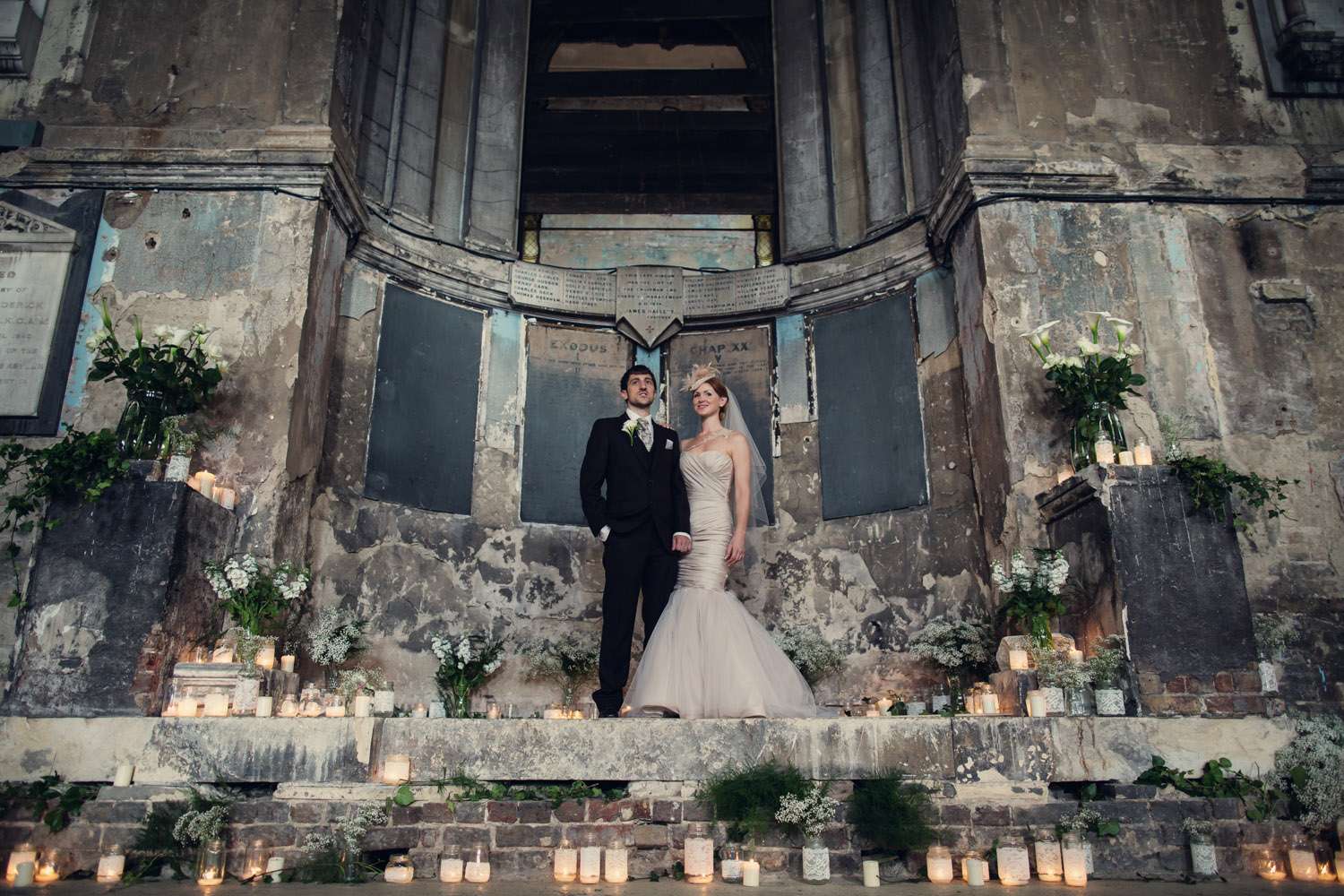 Dress by  Wendy Benstead
Column style dresses are figure skimming and great for athletic figures or tall girls. Most 1920s inspired gowns come in this shape.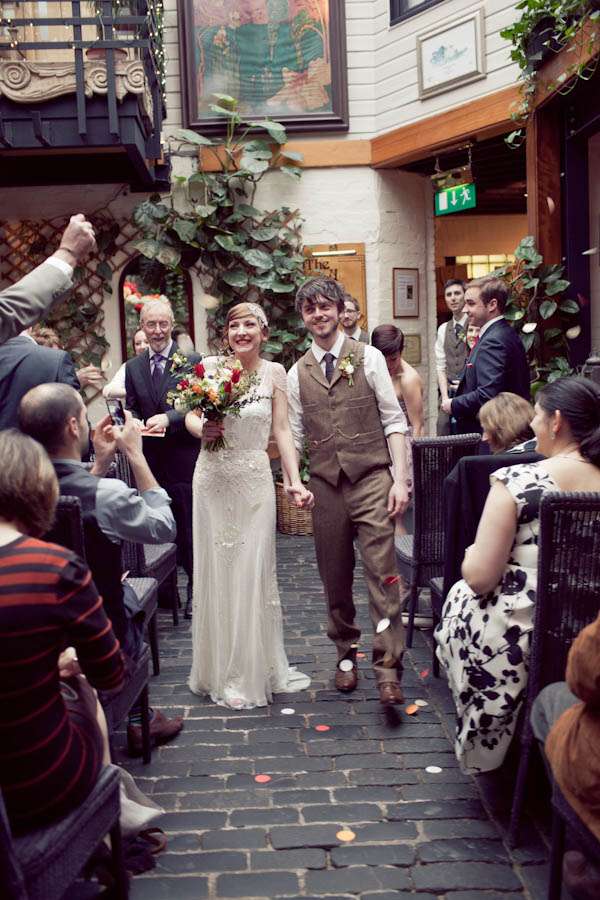 Dress by Jenny Packham
Short dresses look great on pretty much anyone but particularly shorter girls who feel they'll be swamped by a full-length gown. They're often clumped together into one group, but these days there are almost as many style and shape options available as there are for their full length cousins.
Dress by The Couture Company
Tea length dresses skim the ankles while 1950s prom style dresses are generally knee length. If you're feeling particularly daring you could even go for something shorter or tighter – who said brides have to be demure?!
Dress by Ekaterina Bondarenko
Here are a few bonus tips for finding your perfect wedding dress:
My first, and biggest, piece of advice would be to have an open mind. Many wedding dresses look very different on than they do on a hanger so try on as many styles as possible before you make any decisions.
If possible, try some dresses on in person, even if you think you'll end up ordering one online. Wedding dresses often fit very differently to everyday dresses and some of the sizing can be a little bit odd (my wedding dress was a size 18 and I'm a UK dress size 12 – ER HELLO!?) I've written some more tips for surviving the bridal shop experience before so be sure to check that article out too!
If the price of a dress sounds too good to be true then it probably is. I've featured a few weddings before where the brides have bought their dresses online from warehouses in China. These gowns are often imitations of designer gowns and are made from cheaper fabrics and with less sophisticated techniques.  I'm not going to get into any kind of ethical debate about whether this is something you should do or not because, quite frankly, we've heard it all before, but I will say that you always get what you pay for.
There is no question that a copy from China will never be of the same quality as the expensive designer gown that it's been based on, but if your budget is tight and you want to go down this route then who is anyone else to tell you not to? My advice would be to order well in advance as it may take a while to arrive. Plus, if you don't like it when it comes you really don't want to have a last minute panic and scramble to find a replacement!
However there are so many other ways to get more affordable wedding dresses. You could buy second-hand from somewhere like sellmyweddingdress.com, stillwhite.co.uk and preownedweddingdresses.com or of course there's good old fashioned eBay! Many bigger charity shops have wedding dress sections too and Oxfam and Barnardos even have whole stores dedicated to them!
Getting a dress made for you isn't as expensive as you might assume. A good designer will work with you on fabric choices and styles to keep within your budget so don't be afraid to investigate this route. Some of my favourite independent dress designers are Jo from The Couture Company and Louise from Oh My Honey. You could also consider independent designers on Etsy who are often less expensive than designers with bricks and mortar shops. One of my favourite Etsy sellers of all time is Ouma. Her wedding dresses are out of this world gorgeous!
Off-the-rack dresses are gaining more and more popularity with budget-savvy brides. Many high street stores like Coast, Debenhams and Monsoon now do a wedding dress line, and designers like Vivien of Holloway and Minna stock dresses that are not only affordable but look gorgeous on retro and boho brides.
I'd now love to hear about your wedding dress story. What style and designer have you gone for? Are you going down the secondhand route to save money or getting one made for you? Tell me EVERYTHING!
This is part six of a ten part series on how to plan a wedding. If you missed the previous articles, be sure to check those out now too. 
Next week we'll be discussing food, drink and picking your wedding cake. YUM!