Anyone that's been reading my blog for a while will know what an advocate I am of getting the very best wedding photographer you can afford for your big day. I've written about it on numerous occasions (here, here, here and here).
I know that budget can be a huge barrier for some of my readers but that still doesn't mean you shouldn't strive to get the most amazing wedding photographs that you can. Whenever I speak to couples after their wedding they always say "It went by so fast!" or "the whole thing was such a blur, I don't really remember the ceremony!" And it's so true. You'll be feeling so many emotions on your wedding day that often it's very difficult to recall a lot of the details afterwards. That's where your wedding photographer and film-maker come in.
Wedding photography is something that you shouldn't try to DIY. Your uncle with a fancy camera will never get the same results as a professional with years of experience. It's a massive cliché, so much in fact that I almost hate saying it, but it is totally true – once the wedding is over, the cake has been eaten and the flowers have died, the photos and video are all you'll have left to remember the day. I love looking back at my parents' and grandparents' wedding photographs and if we ever have children ourselves I can't wait for them to see how mummy and daddy got married too.
One of the biggest things my readers say to me whenever I address this topic is that while they understand how important photos and video can be, they simply don't have the budget for them. So today, I thought I'd share a few simple ways that for you to get great wedding photographs without having to spend thousands of pounds.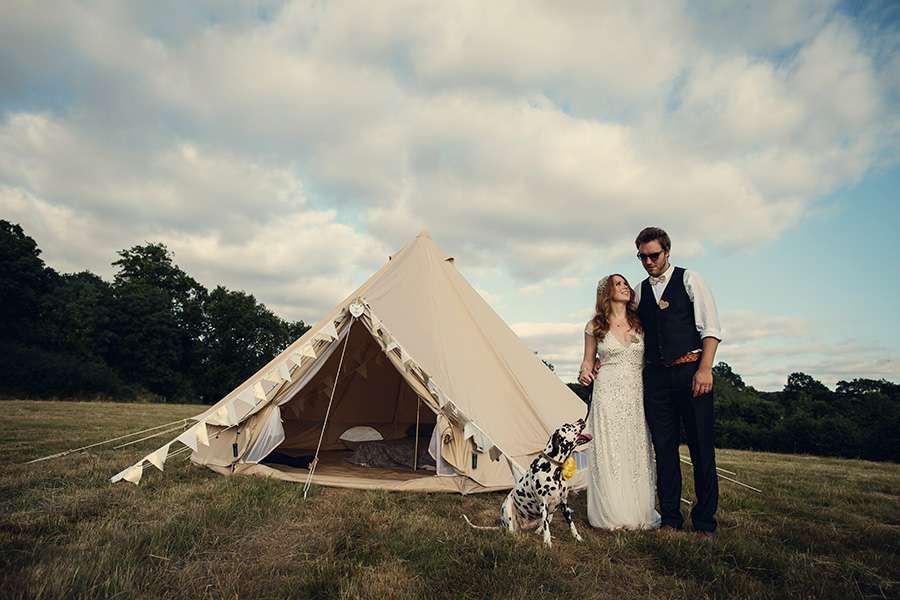 1. Do your research
Wedding blogs are a great place to start. Look through the real weddings on your favourite blogs and click the adverts running down the side of the sites. The more people you look at the more likely you are to find someone whose work you love and that suits your budget.
Speaking of pricing, it will fluctuates massively depending on the photographer's location, experience and what kind of coverage they offer, but as a rough guide, in the UK for a wedding photographer with decent experience, you'll likely be looking at around the £1200-£2500 mark. Same goes for a film-maker.
2. Have short coverage

Some photographers will offer shorter coverage for a lower price. They might not always do this on peak, high season days (i.e. a Saturday in the summer) because, quite frankly, shooting a short wedding for less money on a day that they'd be able to book full coverage isn't a very smart business decision. But if you're getting married on a weekday, or in the winter, you might be able to negotiate this option.
As a side note to that, often other suppliers will give discounts for off-season or weekday weddings too. Especially venues, they are ALWAYS more expensive to hire over the weekend. So if you want to save money across the board a Wednesday wedding is the way forward!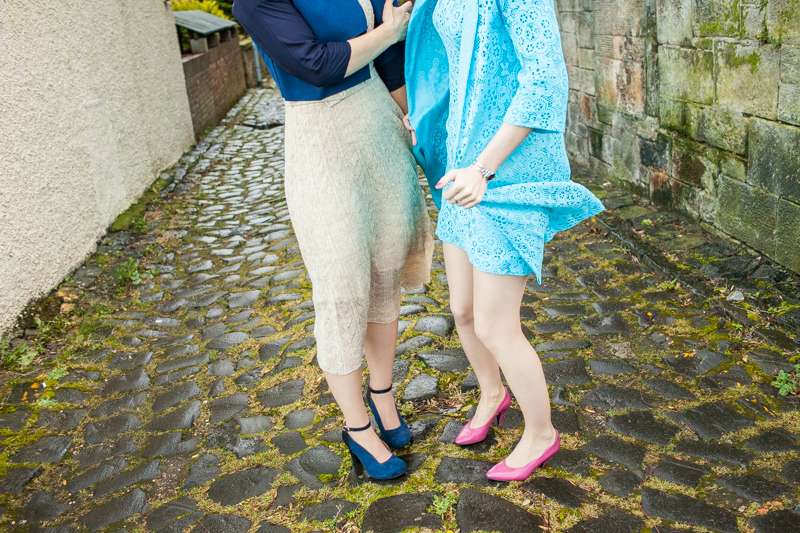 3. Have a post-wedding shoot
If wedding day coverage from a professional is just completely out of the question, then why not book a pre or post-wedding shoot? You can wear your wedding clothes and still get some beautiful images to remember your union without them actually being there on the day. You could even bring some of your wedding things (centrepieces, jewellery, flowers) for them to shoot too.
For a few hours couple shoot you'll be looking anywhere from £200-£500 (dependent on the photographer's experience). It might be a little more if you want a longer shoot or to do some something more complicated, but it's certainly going to be cheaper than hiring that same photographer to shoot your full wedding day. And remember, on your actual wedding day you might only get 20-30 minutes (max!) for couple portraits anyway.
4. Book a newbie
It can be quite a risky strategy because you won't really know how the photos might turn out, but if you want to spend less why not look at less experienced wedding photographers? Everybody has to start somewhere and while a newer photographer is still learning the ropes they'll be charging much less.
If you're going to do this make sure you ask to see a few full weddings that they've shot. This way you can see if they were able to capture the whole day well, or if they're just sharing a few choice images or the best of a bad bunch in their portfolio!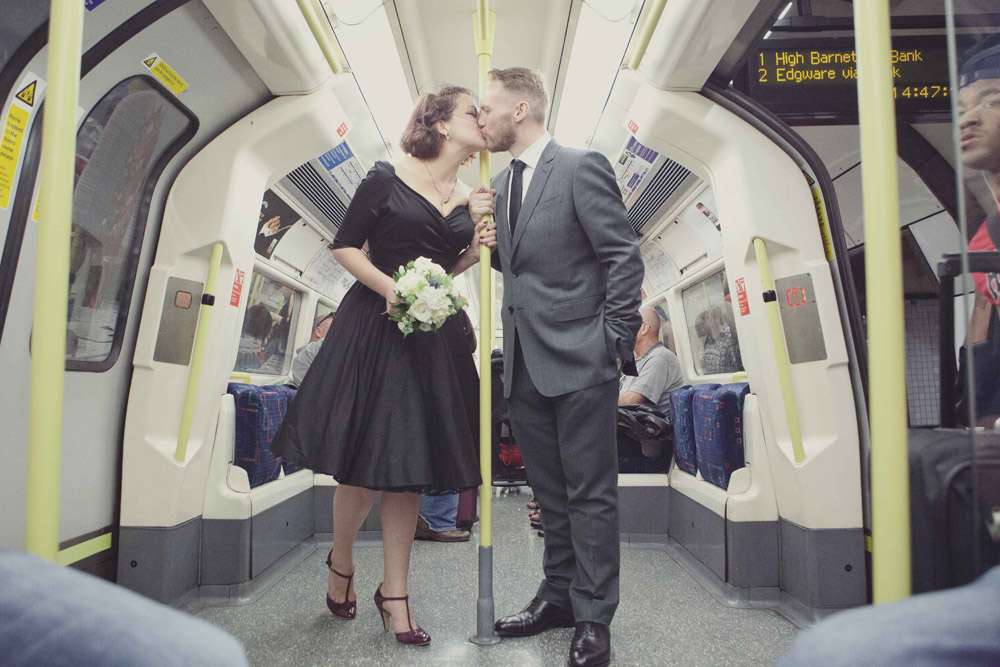 5. Cut corners elsewhere
This is something I wish we'd done so we could have afforded a wedding video! If the photos are important to you, think about where else you can cut corners to be able to afford your dream photographer. I truly believe that as long as you feel fabulous (read: you look hot) and you have a great photographer, your wedding photos will turn out awesome.
I've featured weddings before where half the couple's budget has gone on the wedding photographer because they valued the images that much. I'd personally get married in my parents' back garden and wearing a Topshop dress if it meant I'd get amazing photographs of the day.
6. Ask your friends
If you're having trouble finding anyone suitable, ask your married friends who they used, how much they spent and what their experience was. The benefit of doing this is you can actually see how the photos turned out for someone you know too. If their photographer made them look worse than they do in real life then they might not be the photographer you want to choose for example!
7. Enter competitions
This is another biggie – enter lots of competitions! Someone always has to win them and you have just as good a chance as anybody. Here's a little unknown secret (which I'm probably not really allowed to tell you but…) too – if you're having a super cool alternative wedding then you probably stand a much better chance of being picked as the winners.
Why? Because many wedding photographers really want to shoot awesome, creative and fun weddings! This is usually the main reason for them hosting the contests in the first place. They want to shoot some rad weddings that they can then put in their portfolio to help them book other, similarly rad weddings.
I run these kinds of contests about four times a year on Rock n Roll Bride so be sure to keep an eye out.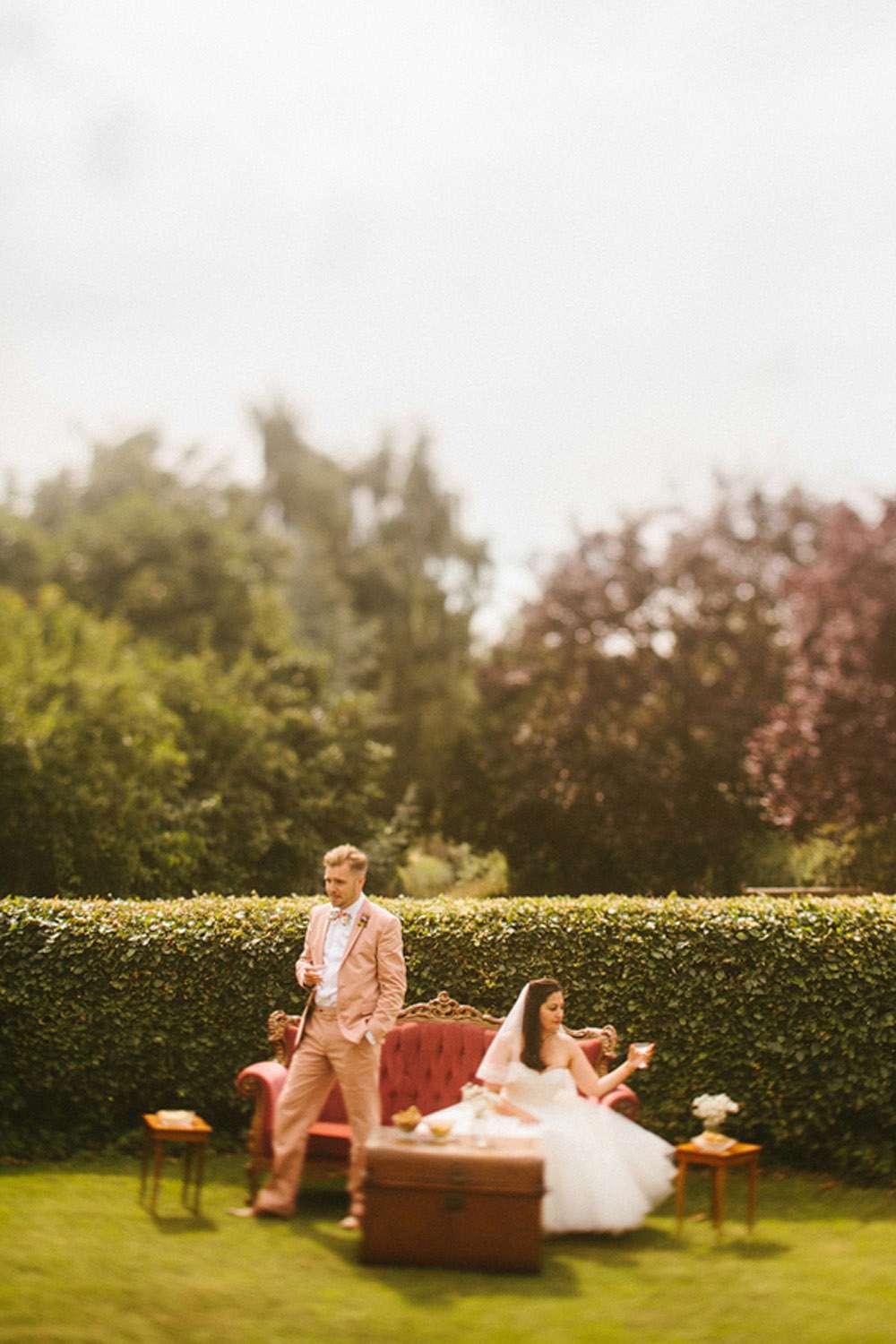 8. If it sounds too good to be true… then, you guessed it, it probably is
Think about it this way: if you find a photographer who's charging £500 to shoot a wedding, they'd have to be shooting at least 60 of them a year to make just £30,000 (from which they have to pay for all their equipment, insurance, tax and actually live off). In fact the likelihood is they're probably shooting more like 100+ weddings a year.
Now, if a photographer is shooting 100 weddings in a year – that's at least two a week – how much care and attention do you think they're going to be physically be able to give to all those clients? The first thing to suffer will be their customer customer service. They won't have much time to reply to your emails or take your phone calls.
They're also probably going to be pretty highly strung and frazzled because they'll be doing everything themselves, they'll have no extra money to outsource anything. And finally, how much time are they going to actually have to edit your wedding photos? If they're shooting an average of, say, 600 photos per wedding (a conservative estimate) and they're doing two weddings a week that's 1200 photographs they need to edit every seven days…! Yes, during the busy summer months most photographers will probably be shooting multiple weddings a week, but they won't be doing this every single week of the year.
There is a reason why most of the wedding photographers and film makers I know shoot no more than 20-30 weddings a year, because the old assumption that they only work 'one day a week' is total rubbish.
So, what about the video?
As a little bonus I also just wanted to add a little aside about wedding videos. A video is something we didn't have (simply because we didn't have the budget) but I really, truly, wish we had. If I'm being honest, back then, I also thought they were kinda cheesy but wedding videos have come a long way in recent years. In fact 'wedding videography' is now a very outdated term, most wedding video creators prefer 'cinematographer' or film-maker… because that's exactly what they're doing, making amazing mini movies of wedding days.
I wish we'd taken something else out of our wedding so we could have had this. One of my friends filmed me walking down the aisle and the emotions that come rushing back just when I watch that 50 second wobbly clip are immense. I can only imagine how much more amazing it would feel to have a professionally shot and edited video to look back at.
So please spend as much as possible to get the very best photos and video that you can. You'll only regret it if you don't. The number one thing people tell me again and again when we speak about what they'd do differently post-wedding is that they wish they'd prioritised the photography more.
Have you booked your wedding photographer yet? Are you having a wedding video made? Who are you working with and where did you find them? Tell me all about it!
This is part nine of a ten part series on how to plan a wedding. If you missed the previous articles, be sure to check those out now too. 
Next week we'll be talking through some ways that you can make your wedding ceremony personal and unique.