The cost of weddings is always increasing. While there are plenty of DIY darlings planning their big day on a shoestring, many others really struggle to see how they can shave the pounds.
The industry is undoubtedly to blame. Yes, wedding suppliers have overheads, and need to make a profit, but there are many things that are still perpetuated by the wedding media as 'essentials' when quite frankly that's total bullshit. These 'essentials' are peddled to make people money. End of.
If you have limited funds you can still have an amazing wedding. I'm here today to show exactly you how.
The Ceremony
Undoubtedly the ceremony is the most important part of any wedding, and actually the only thing you HAVE to do in order to get married. The cheapest way to say "I do" would be to hop down to your local registry office and have a quickie ceremony with just the two of you and some witnesses (you're required to have at least two) present.
For the purposes of this article I'm just focusing on the costs for a wedding in England and Wales so be sure to check your own country's marriage laws if you live elsewhere.
In England and Wales a registry office wedding costs £119 (£35 each, paid when you give notice, £45 to register the marriage afterwards, and £4 to purchase the marriage certificate which you will need to prove your marital status in the future). Notice must be given at least 16 days in advance. The ceremony will be short, you must exchange some formal wording, you'll sign some papers and voilà! You are wed!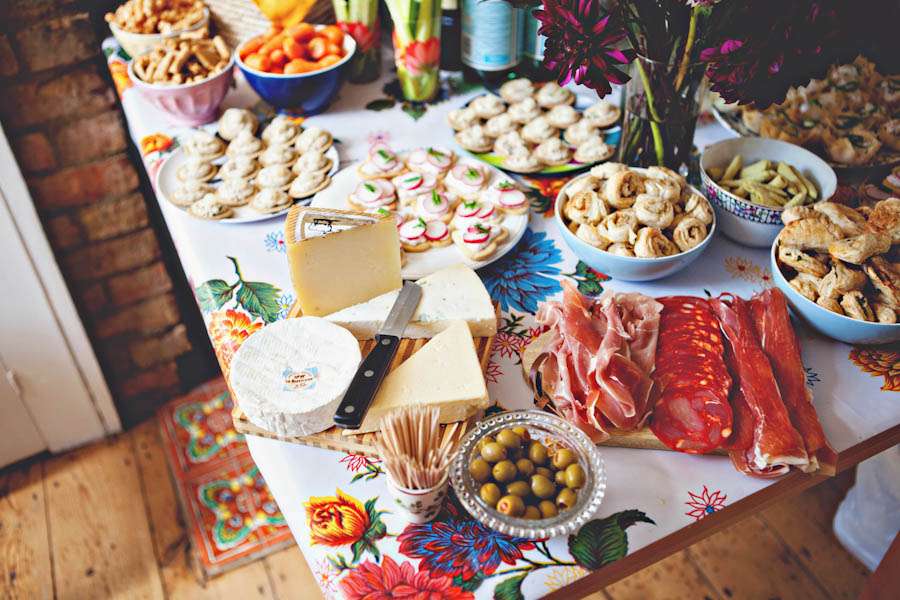 The Reception
The cheapest way to have a reception is to book a non-wedding venue. Wedding venues can charge a premium because they do weddings day in, day out and can offer their couples exactly what they need, all under one roof. However, if traditional isn't your bag then there are a million ways you can have a party on the cheap.
If you're blessed with a house or garden that can hold everyone you'd like to invite (or you have a friend or family member who's willing let you use theirs), how about having the reception at home? Do the catering yourselves (pot luck buffet for the win!) and either have a dry wedding or buy the alcohol in bulk from a wholesaler. Moneysavingexpert.com have compiled an awesome wine discount finder which can help you find the biggest discounts and cheapest options available at Tesco Wine, M&S, Majestic and Slurp!
Another surprisingly affordable option is to hire a pub or restaurant. A little known fact is that a lot of them will actually let you hire them for a nominal amount or even FOR FREE (usually only on weekdays) as long as you (or your guests) spend a certain amount behind the bar and/ or you buy all your food from their kitchen. I know!! I couldn't believe it when I heard that either!
Also don't disregard church halls, village halls or local sports clubs which can also be suuuuper cheap to hire for an event (pro tip: avoid saying the W-word when you enquire, some places will slap on an extra fee if they think it's for a wedding, the bloody cheek!)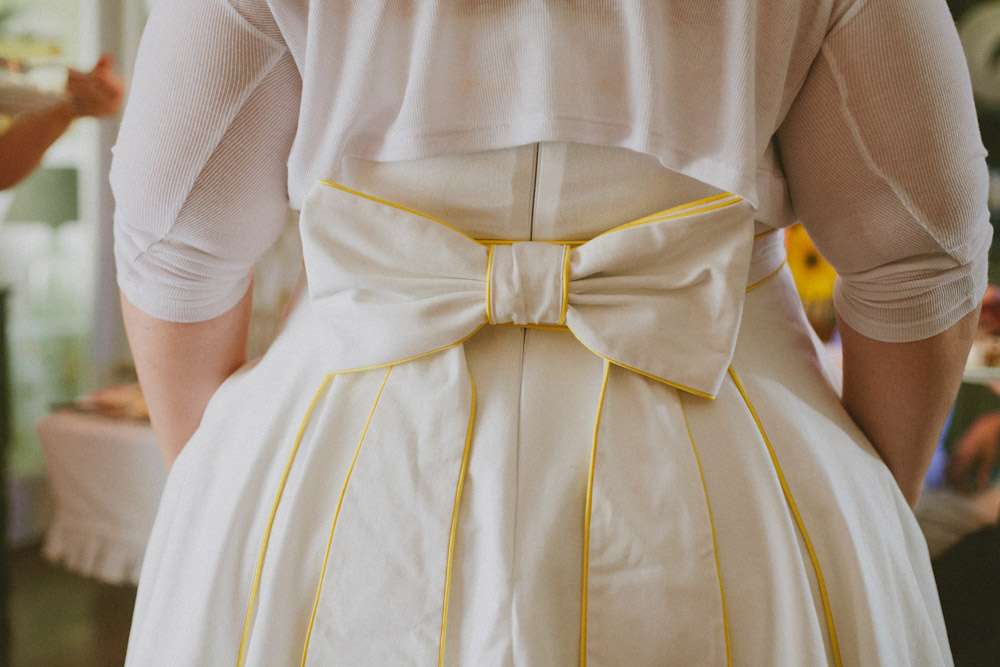 The Dress
There are so many places you can buy a low-cost wedding dress these days. Firstly you could buy one from a wholesaler in China. Ethical debates aside, it is still an attractive option for may brides. These gowns are often imitations of designer gowns and are made from cheaper fabrics and with less sophisticated techniques. While there is no question that a copy from China will never be even close to the quality of the expensive designer gown that it's been based on, if your budget is really small they are something you might want to consider. Prices usually start from as little as £100.
If you are going to go this route, my advice would be to ask a lot of questions to the seller beforehand. Question them about delivery times and costs, how they'll make sure the dress fits you and the quality of the fabric and design. If they're cagey or take a long time to get back to you I'd look into other options. Next, check their reviews and ratings. See what other people that have actually used them are saying about the experience and quality of the gown they received. Finally, make sure you leave plenty of time for it to arrive. If it shows up and you hate it, you'll want enough time to find a replacement. It might also get held up in customs.
Speaking of customs, if something is valued at over £15 you'll have to pay import VAT and possibly customs duty when it arrives into the UK. Be sure you take this into account. If you're landed with a £150 fee to take delivery of your gown, that total bargain might not seem so reasonable anymore… You can double check how much this might cost this on HMRC's site or call them on 0845 010 9000.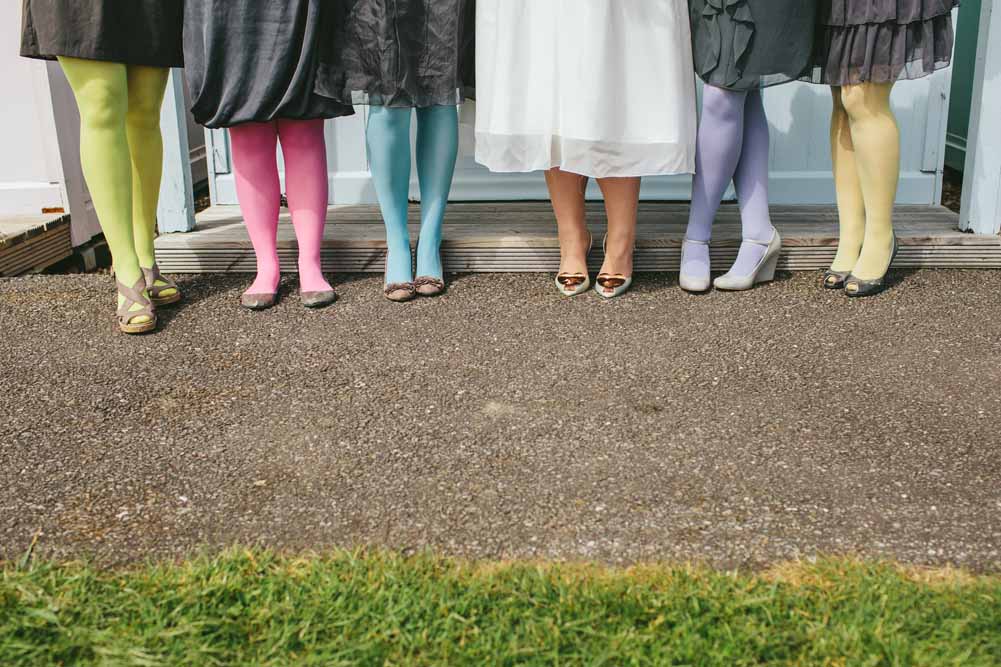 As well as the Chinese knock-off's there are literally hundreds of websites where you can buy vintage reproduction wedding dresses for less than £100! I love and would wholeheartedly recommend Vivien of Holloway, Unique Vintage and Honeypie Boutique. I've featured many weddings where the bride has worn dresses from these places and they all looked incredible.
You could also buy a second-hand dress. There are so many websites where past brides can sell their pre-worn dresses. Check out sellmyweddingdress.com, stillwhite.co.uk and preownedweddingdresses.com. There's also always eBay.
Some bridal boutiques will run seasonal sales on old stock or sample dresses and many bigger charity shops have wedding dress sections too. Oxfam and Barnardos even have whole stores dedicated to them!
Consider independent designers on Etsy who are often less expensive than designers with bricks and mortar shops. There are literally thousands of them on there selling both vintage and made to measure dresses.
Off-the-rack high street wedding dresses are gaining more and more popularity these days. Coast, Debenhams, BHS, TK Maxx and Monsoon all do a bridal line and their dresses are super duper affordable, with all of them having at least one style at under £150. H&M are even bringing out their first wedding dress later this month and it's going to cost just £59.99!
At the rock bottom budget end you could just wear something you already have in your wardrobe or hit your favourite high street store. At this time of year a lot of shops have plenty of white dresses in stock in preparation for summer anyway. Bonus! Don't forget about online stores too. Check out these beauties on ASOS and Boohoo, both of which I shop on all the time. A bride rocking this with a Crown and Glory flower crown would so get featured on Rock n Roll Bride!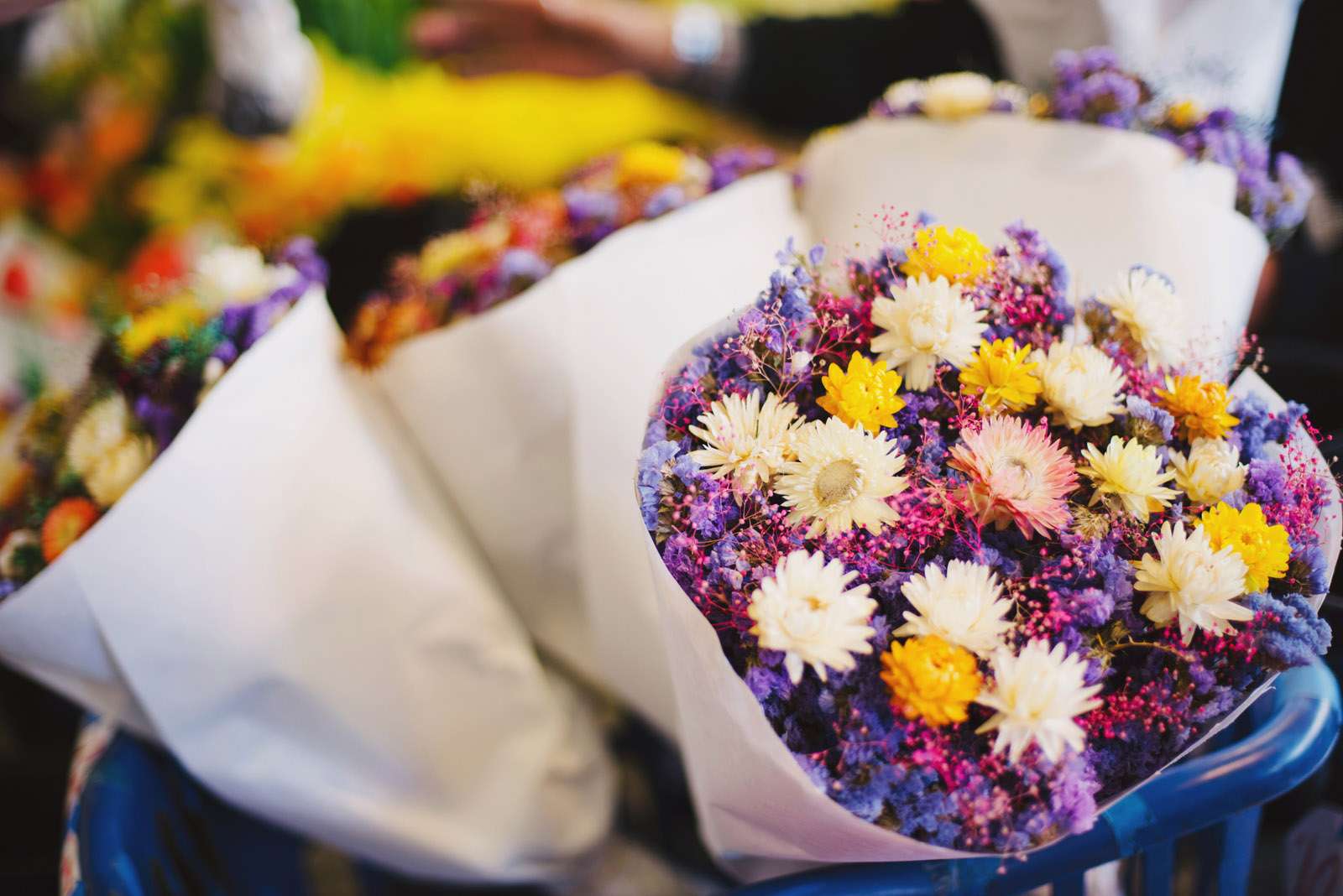 Flowers
For something that dies pretty quickly, wedding flowers can be damned expensive. If I was doing things on a super strict budget I'd forget about any ceremony or reception flowers and pop to my local supermarket or flower market for my bouquet instead. Grab yourself a couple of pretty handfuls and make your own! I mean for a fiver each these are pretty bloody gorgeous don't you think?
If you had time and were green-fingered enough you could even grow your own flowers. Seeds, soil and water are a cheap combination.
Cake
If you or someone you know is a dab hand in the kitchen then making your own cake is certainly going to be the most affordable option. Failing that, Marks and Spencer has an awesome wedding cake range and prices start from just £179 for a three-tier plain white cake. Have it as is or decorate it however you wish!
Transport
Hiring a wedding car is probably the most expensive way to get from A to B. Instead why not drive yourself (yes, really!), ask a friend or relative to play chauffeur or simply call a cab!? Black cabs in wedding photos are the coolest.
Favours
Forget 'em. Honestly, by the time the wine starts flowing no-one will give two hoots about those intricate and individually hand-crafted gifts that you shelled a fortune on for each guest. I swear.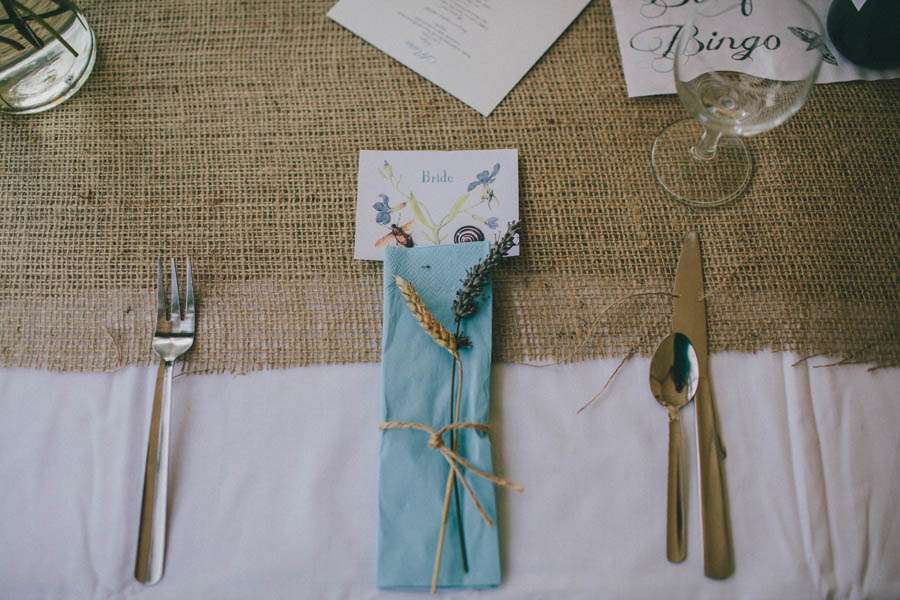 Stationery
Again, DIY is the way to go here. Fire up Photoshop and get creative. Printing costs are obviously going to fluctuate depending on your requirements but there are so many online printers around. The most affordable I've found are Vistaprint or Overnight Prints. Of course if you're eloping or having a small wedding you could just ask people if they wanted to come and skip the formal invites completely…
Photography
OK so we all know my feelings on this one. I think that even the most budget conscious couples should try to invest as much as they possibly can on the photographs that will capture their day. A cheap dress can look amazing when shot by a decent photographer, but a budget-busting dress can look really awful when shot by a cheap, or inexperienced, photographer.
I'm not going to expand on my feelings any more than that right now because I've written about it a million times before, including here when I offered some tips on how to get great professional wedding photos without having to spend a fortune.
But here's the thing, this is just my opinion. If professional photos really aren't something you value or want, then by all means skip them. There is no law that says you must have a wedding photographer! If your friends with their phone cameras is fine and dandy with you then go for it and don't let anyone (me included) make you feel like your wedding will be inferior because of it.
Rings
The UK has two famous jewellery districts – Hatton Garden in London and Birmingham's Jewellery Quarter. The stores here deal in bulk which is why they can usually be a much more economical option compared to high street jewellery chains. The same goes for jewellery e-commerce sites. As I mentioned above regarding buying a wedding dress online, be sure you do your research thoroughly if you're going to go for this latter option.
Another idea is to go second-hand. You can find some real gems (boom boom!) in vintage and antique shops. It also also worth checking out places like eBay or etsy.
Another thing I found out recently is that you can trade in Tesco Clubcard points for Goldsmiths vouchers. Every £10 Clubcard voucher gets you a £30 Goldsmith voucher, so a £300 ring would cost you just £100 in Tesco vouchers! As a side note you should also read this guide from moneysavingexpert.com which explains some other ways you can boost your Tesco points. Amazing stuff!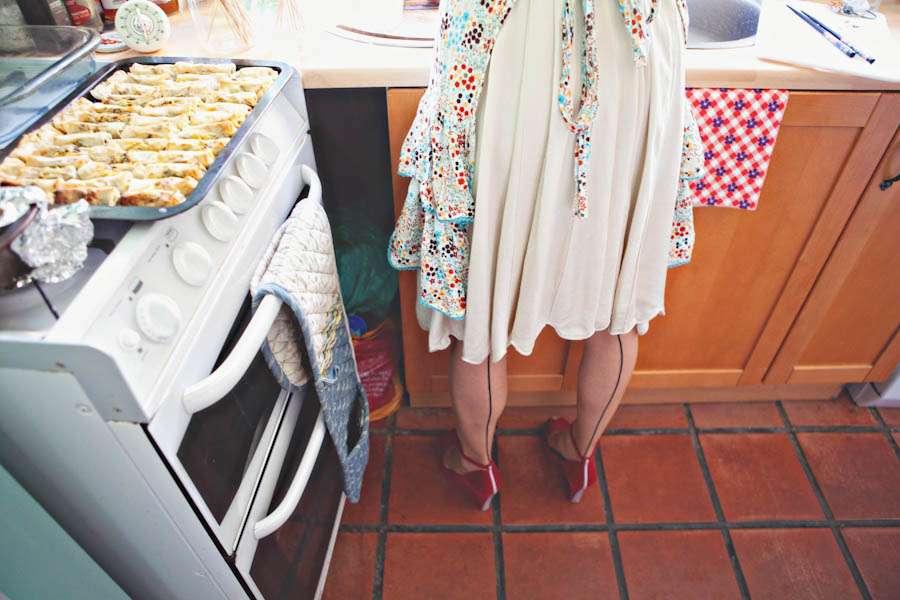 Remember that, bar the legalities, all of these things are totally optional. If you don't want to wear a white dress, waste money on flowers, have photos or eat cake then forget them! As long as at the end of the day you're married, then the wedding will have been an overwhelming success.
Are you having a budget wedding? How much are you planning to spend? Do you have any tips that you'd like to share with everyone else reading this?
This is the final instalment of my how to plan a wedding series. If you missed the previous ten articles, be sure to check them out now too.
All the photos illustrating this article are from weddings costing less than £5000. If you need some more inspiration, be sure to have a snoop at all of the budget weddings that I've blogged over the years. Wedding pretties for days!