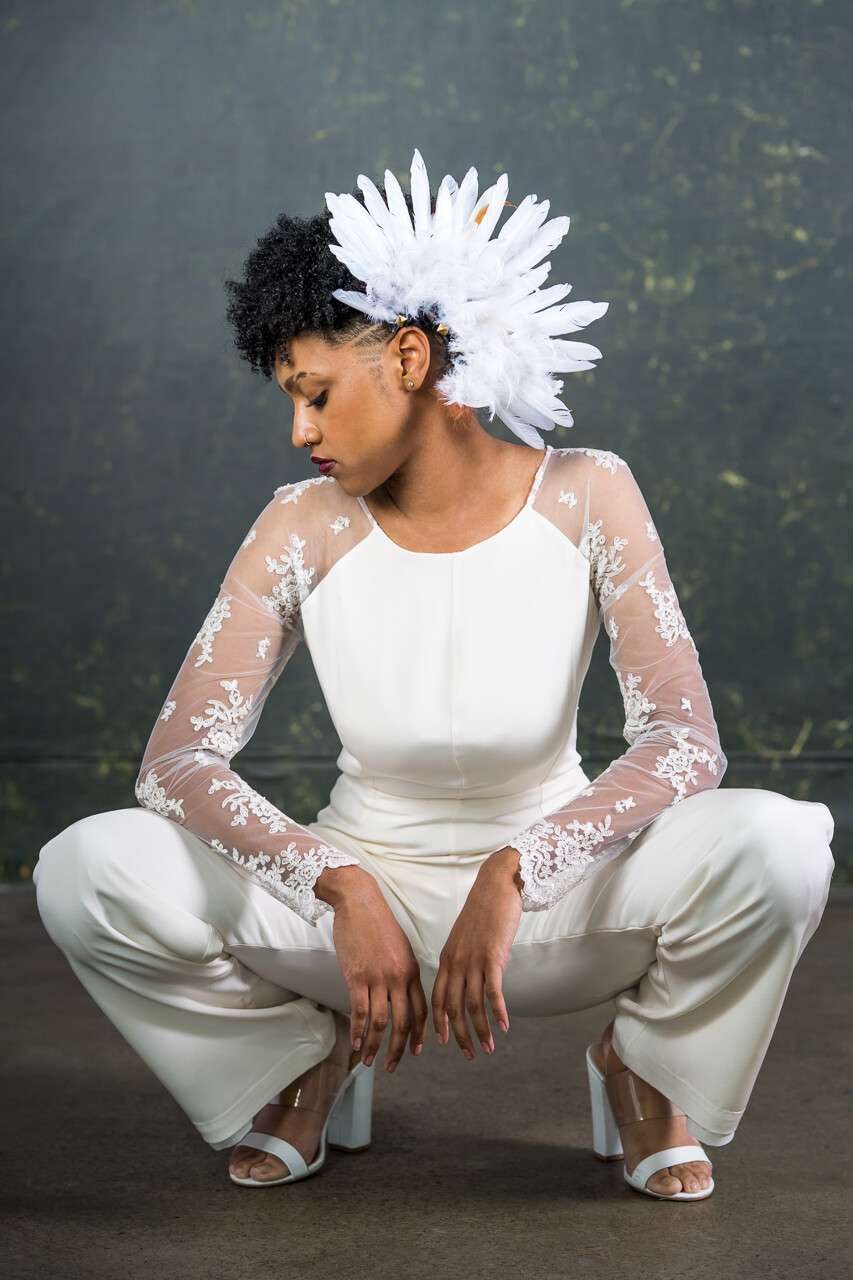 Gone are the days (thank the lord) of brides wearing what is expected of them. Dwindling is the era of big puffy dresses and five-hour wedding breakfasts. The change in bridal trends over the last few years has been rapid and fearless. But what has made us buck tradition quite so boldly? We spoke to Hannah Ollichon of iconic British bridal jumpsuit brand, House of Ollichon, all about it
There are the obvious answers to why bridal fashion is changing so much; social media's exposure to 'different' options, inspiring influencers who have encouraged us to be more 'us' and numerous celebs who have donned the trousers down the aisle like a boss – Solange Knowles, Sophie Turner and Vogue Williams for starters.
However, there are many other contributors that have encouraged the rise of the bridal jumpsuit and cemented the fact that trousers will live on in bridal fashion. And, it will come as no surprise that we are here for it!