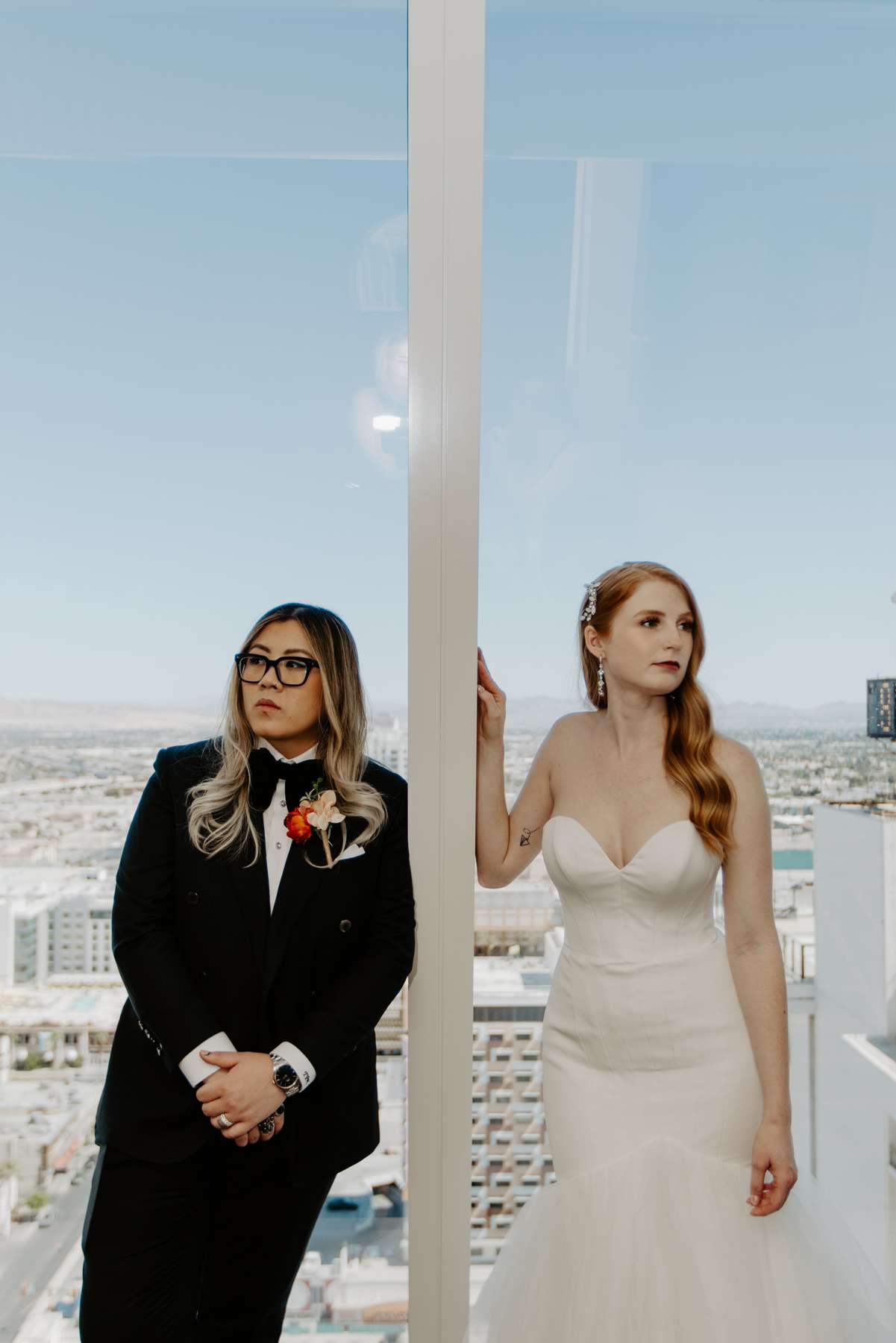 Tina and Carly's journey to their wedding day began with a realisation: traditional weddings just weren't their style. The prospect of planning a large, conventional ceremony left them feeling overwhelmed (and stressed) so they wanted to do something which felt more intimate and genuine. This was no mean feat, with them both coming from large extended families, but in the end they found the perfect balance between elopement and a larger celebration.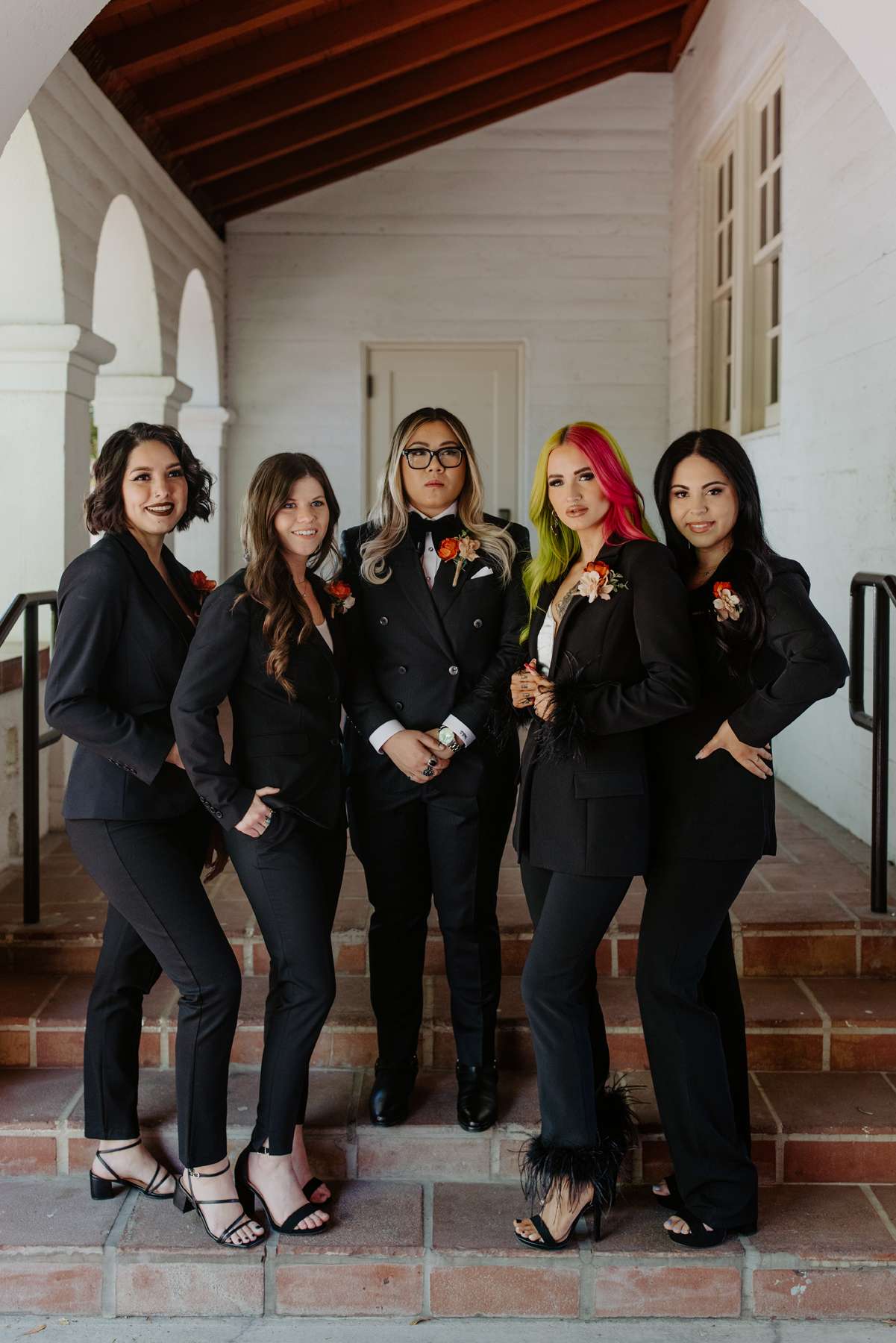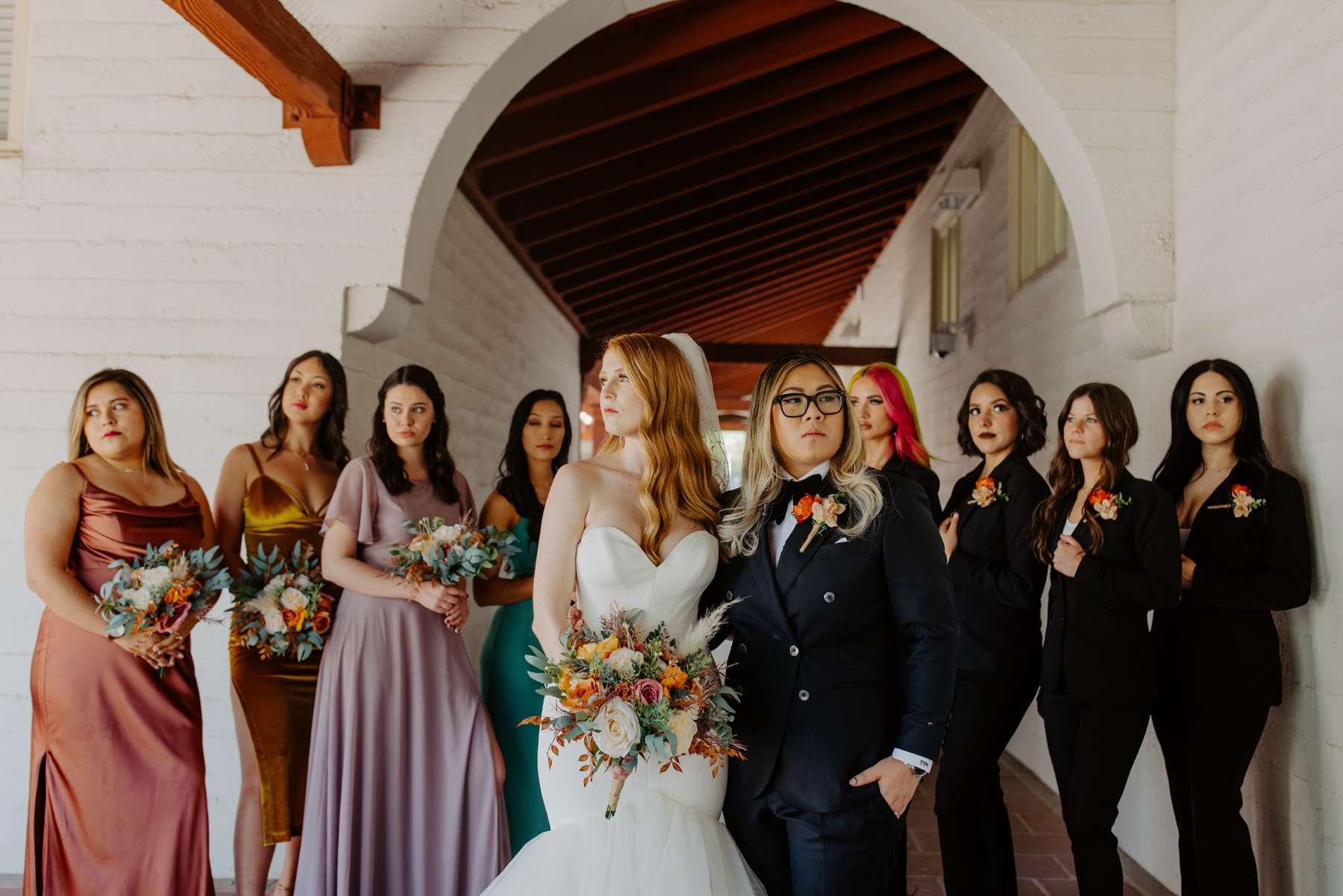 "Our wedding ended up being a combination of the two ideas", Carly told us. "We had a morning brunch ceremony with a cake/dessert reception that was just about an hour long. That evening, we had our siblings and bridal parties celebrate with us on a party bus followed by karaoke. We cut our guest list down to about 50 people – immediate family, grandparents, and our bridal parties only."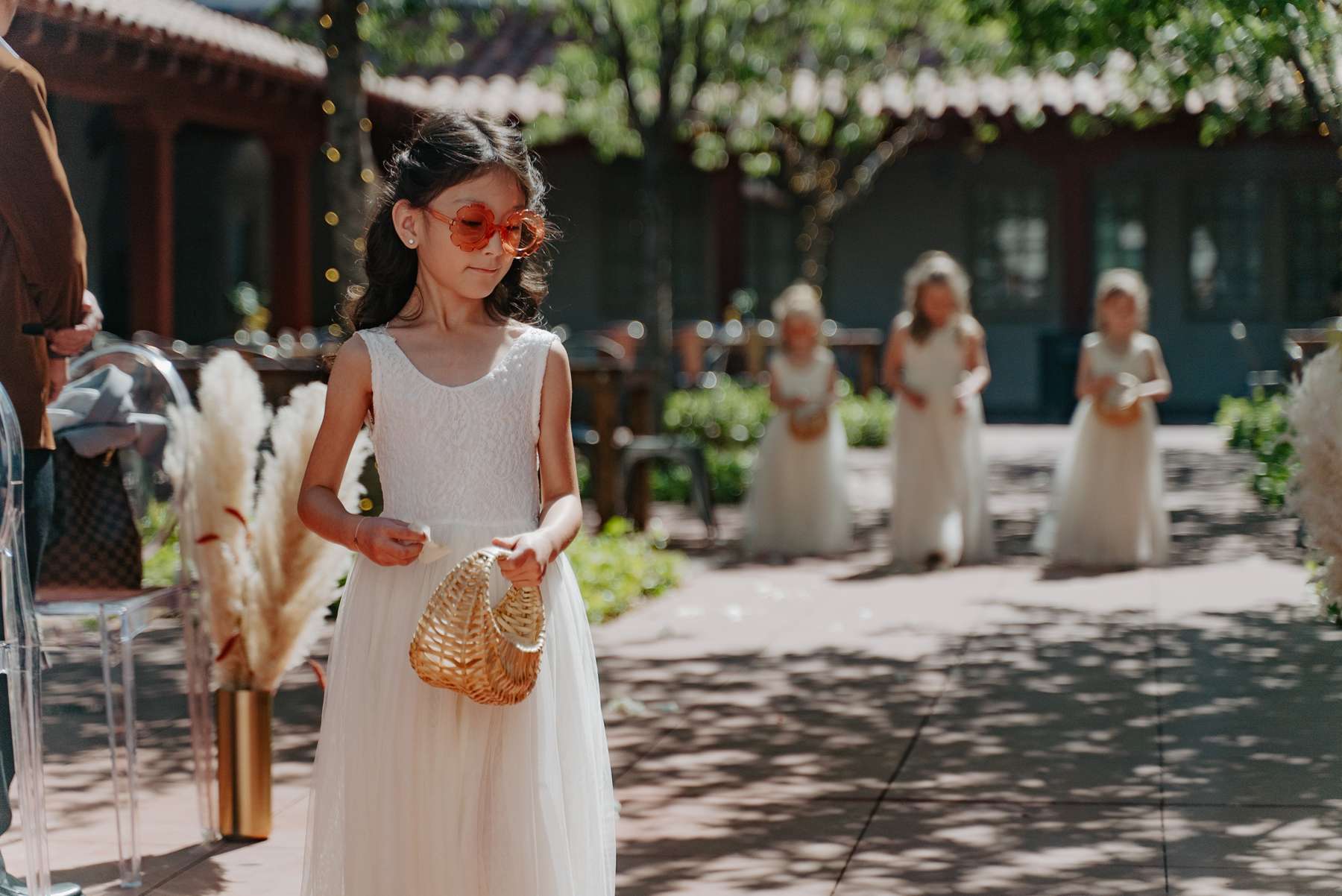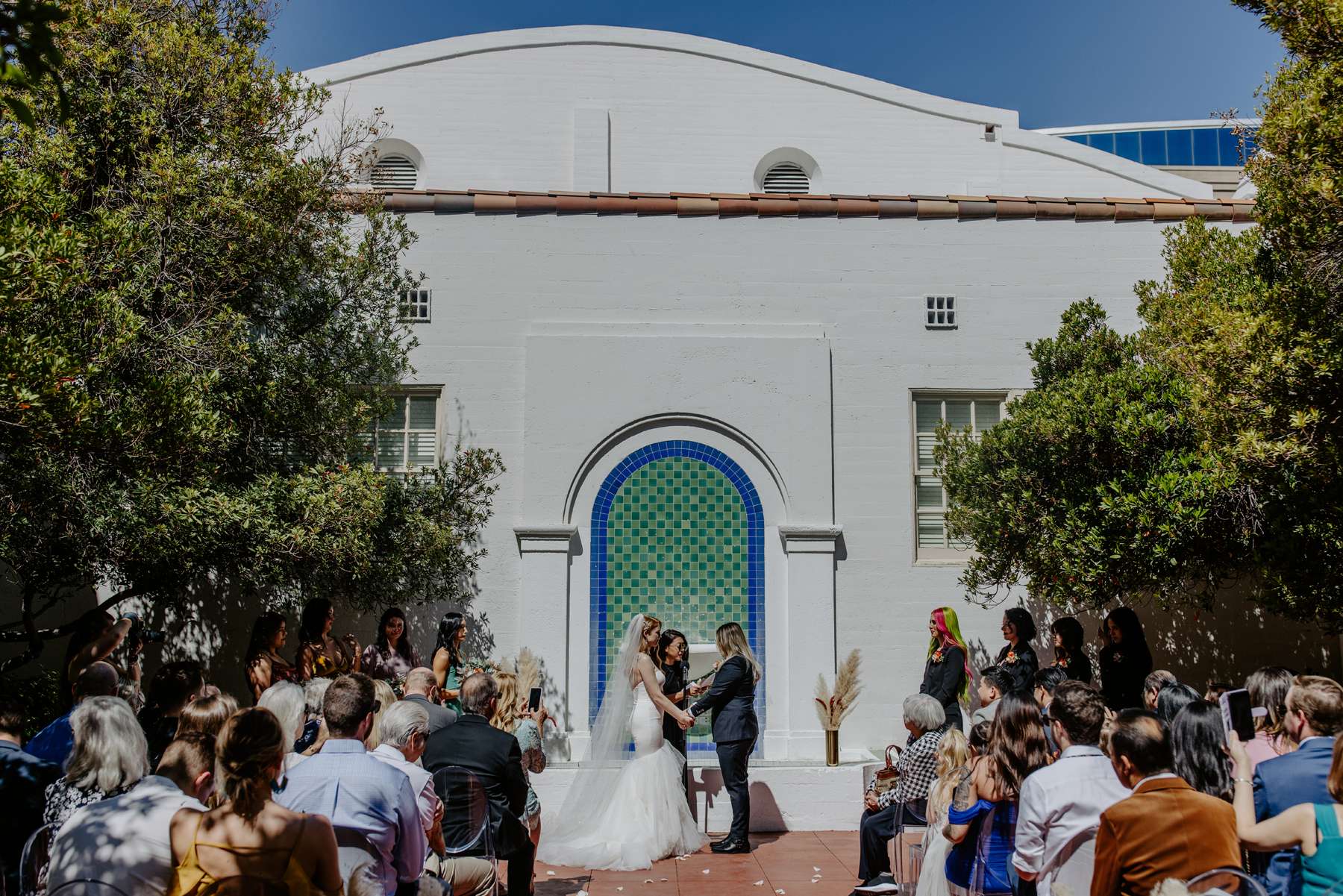 The ceremony was held at the Historic Fifth Street School in Las Vegas. Tina's sister had the honour of officiating, their our nieces and nephew acted as flower girls and ringbearer, Tina's brothers walked her down the aisle and Carly's dad accompanied her. "We wanted to make sure our day was ultimately about us and our love for each other, while including some of our closest loved ones", she continued.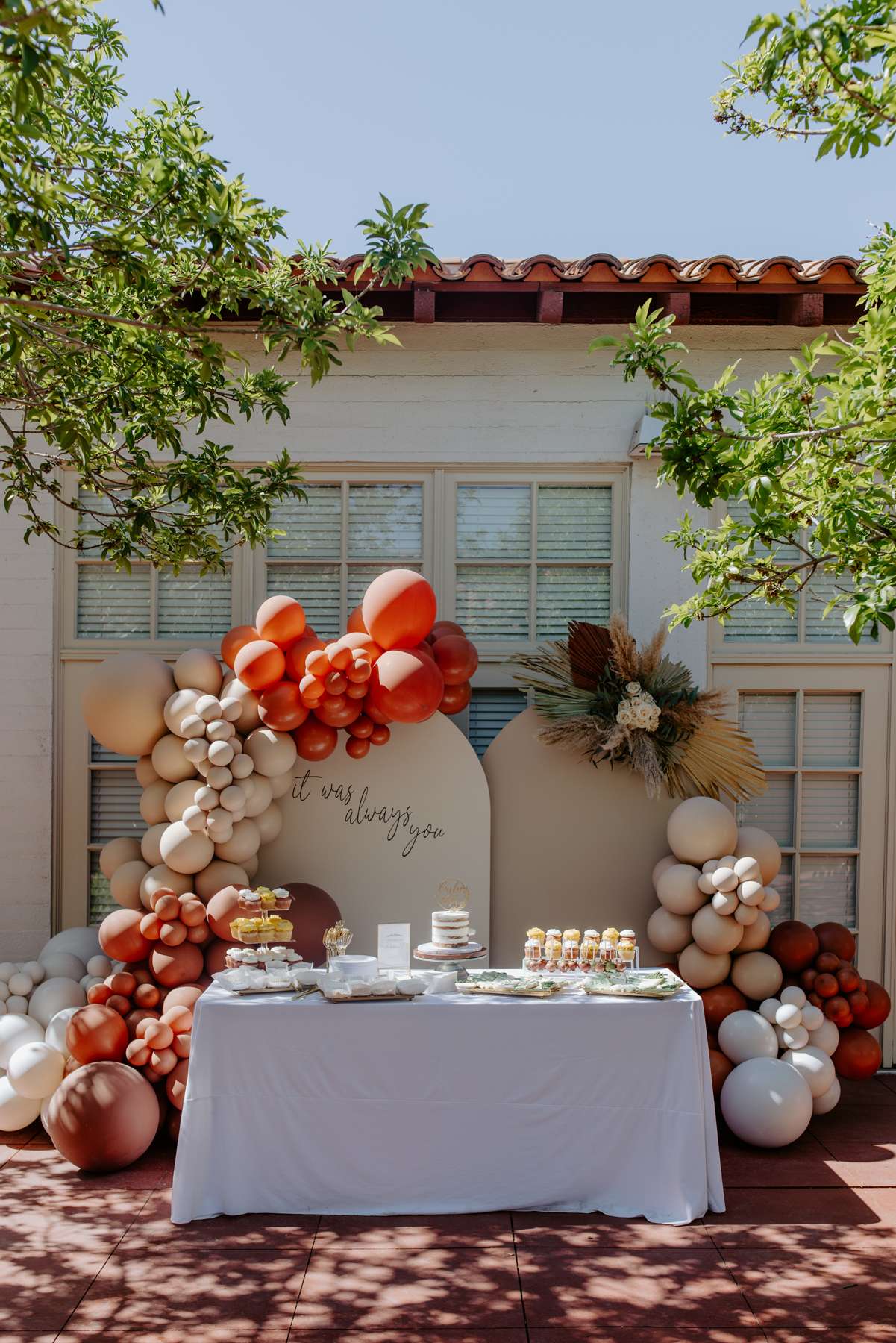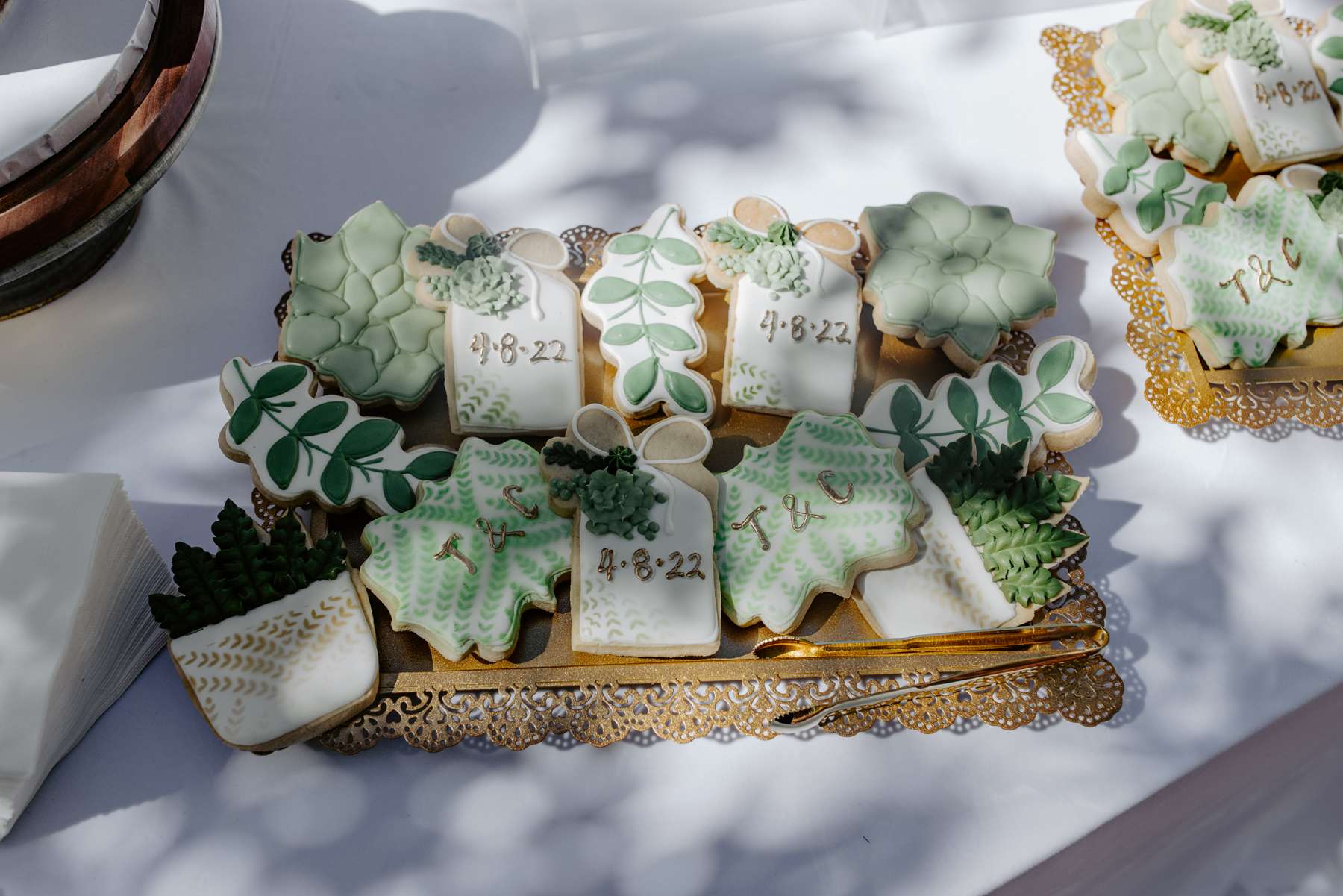 The venue was a DIY dream, where they could create an atmosphere that reflected their personalities. Even though for formal part of the day was short, they crafted centrepieces with faux flowers and decorated the aisle with dried pampas. Tina's cousin made the signage, including the 'pick a seat, not a side. Either way, it's for a bride' sign which was one of their favourite elements.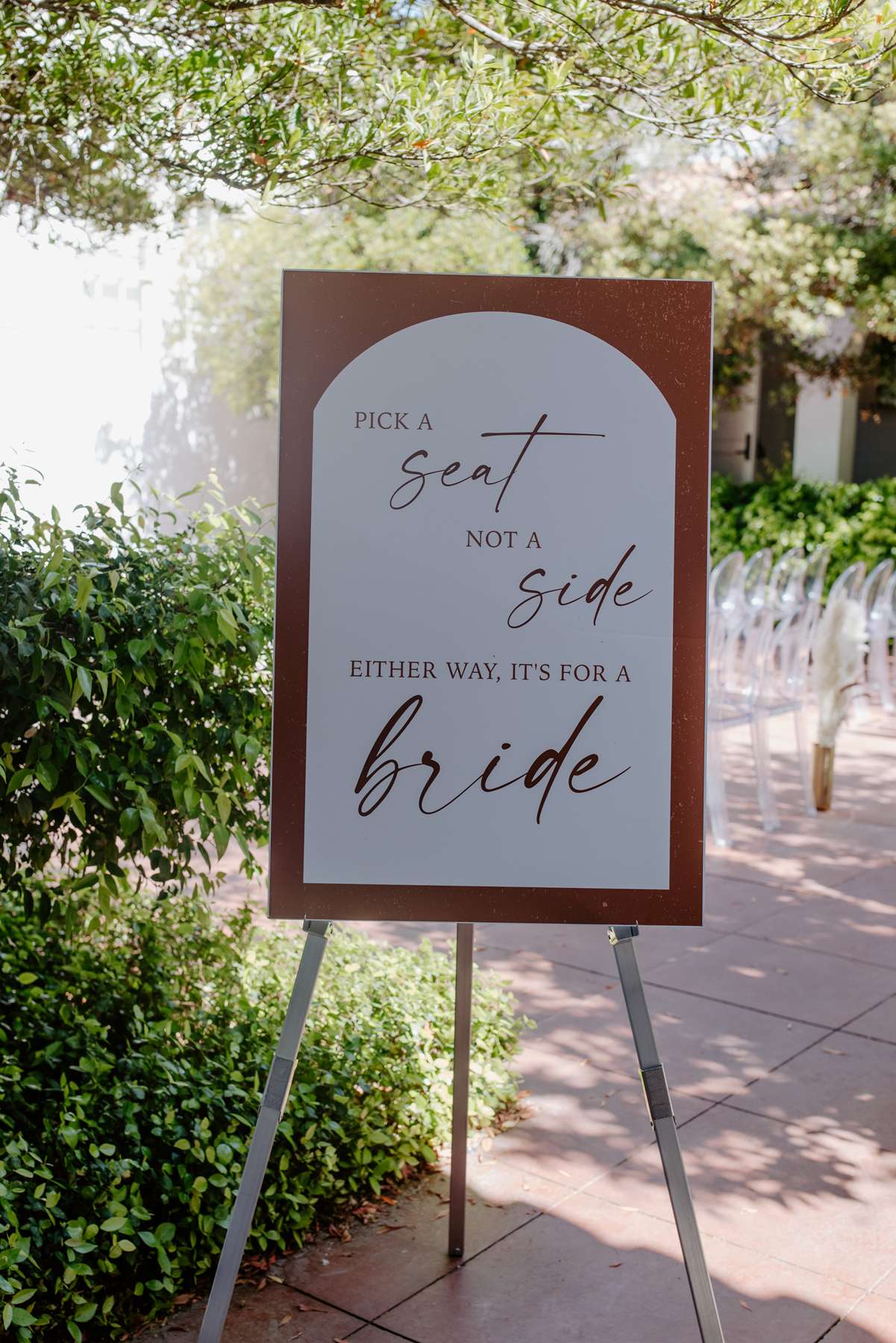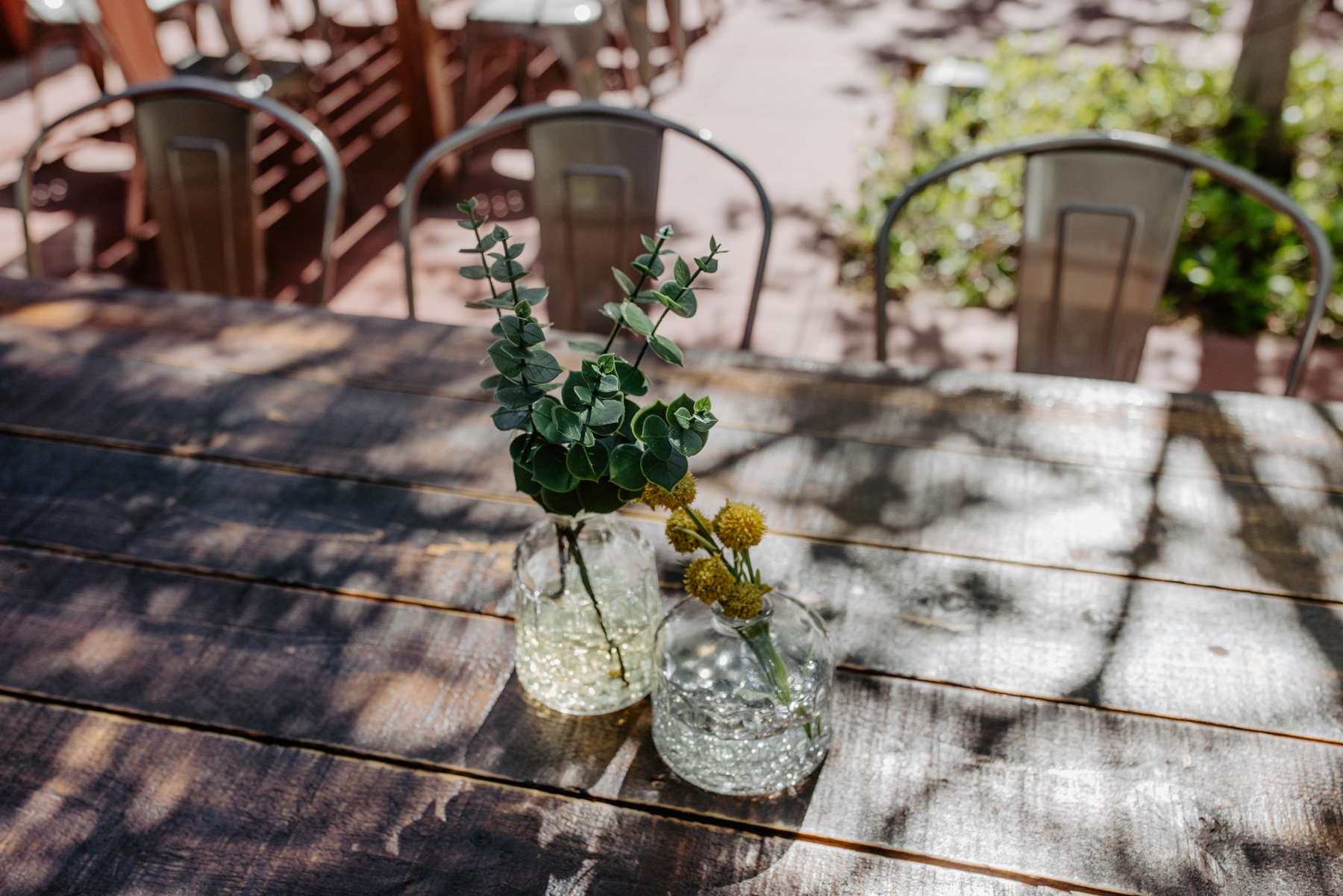 After the ceremony and their photos, the couple took two hours to go back to their hotel, change and reflax, before hitting The Strip with their friends! They celebrated on a party bus that drove them the Las Vegas strip, followed by karaoke at Ninja Karaoke in the downtown area.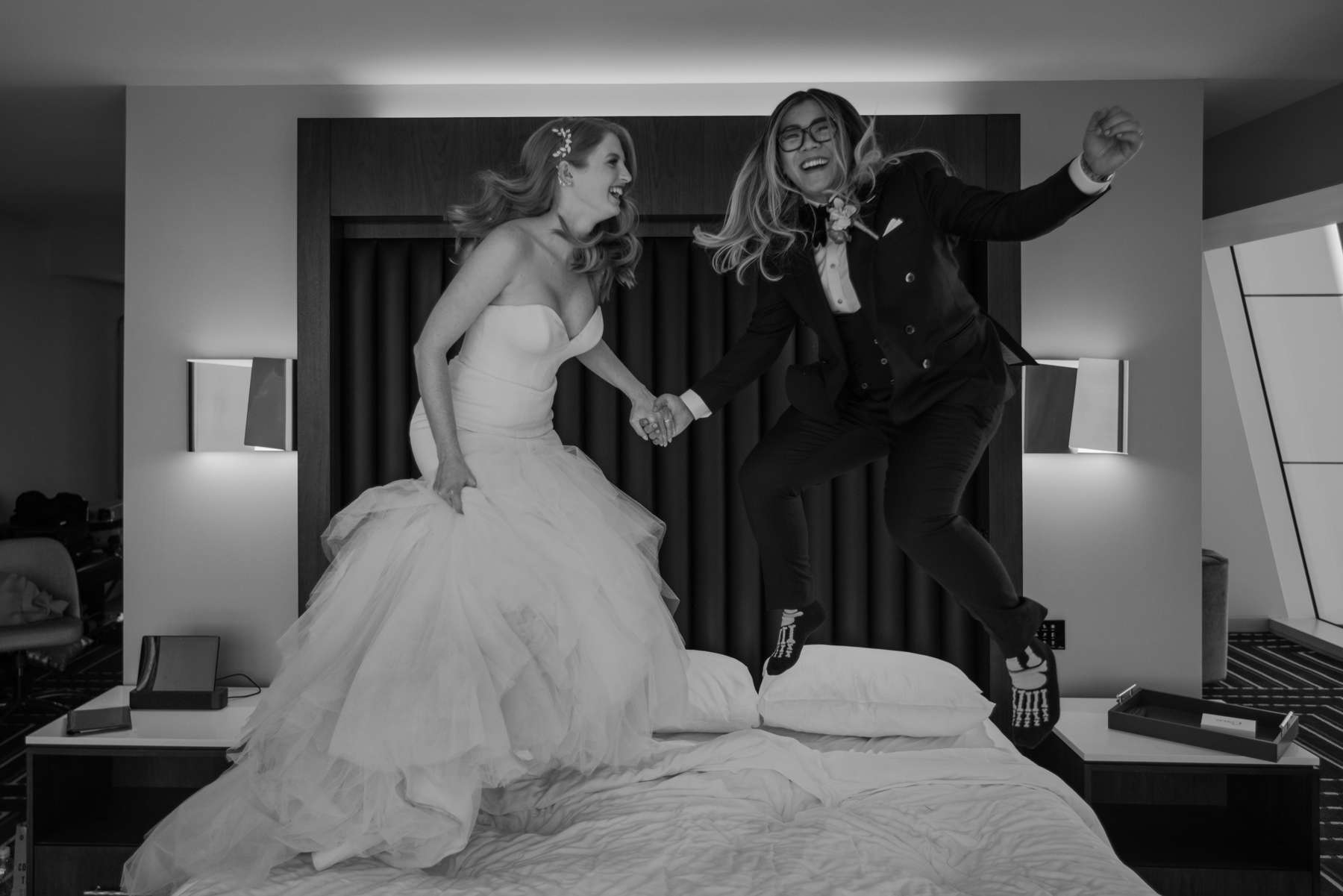 Tina and Carly concluded by offering some valuable advice to future engaged couples. "Do what makes you happy and don't let anyone else dictate your special day," they said. "Regardless of what you decide to do, it should always be about you and your spouse-to-be. While it is an important day, it is just ONE day in your life. Don't overspend or alter your plans to make everyone happy because there will always be someone who feels disappointed despite your efforts. At the beginning of planning, we sat down and wrote down our three biggest priorities for our wedding and stuck to those. Also, budgeting is key!"