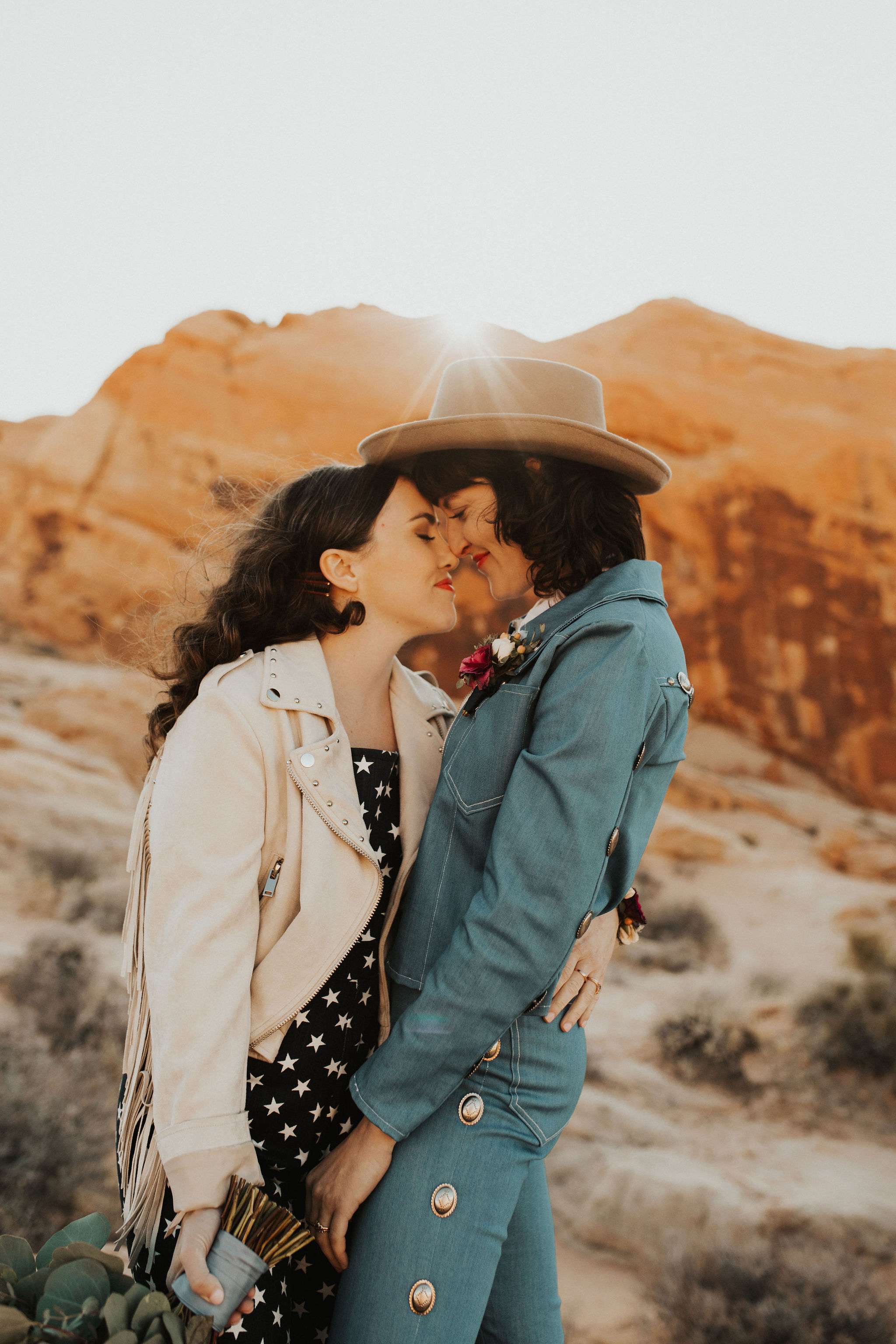 Listen, if loving Vegas elopements is wrong then I don't ever want to be right. When Audrie and Morghan decided to get married, they knew early on that a big, fancy, expensive wedding was not for them. They wanted to do things entirely on their own terms (and on their own!) and so Vegas was the perfect spot for them.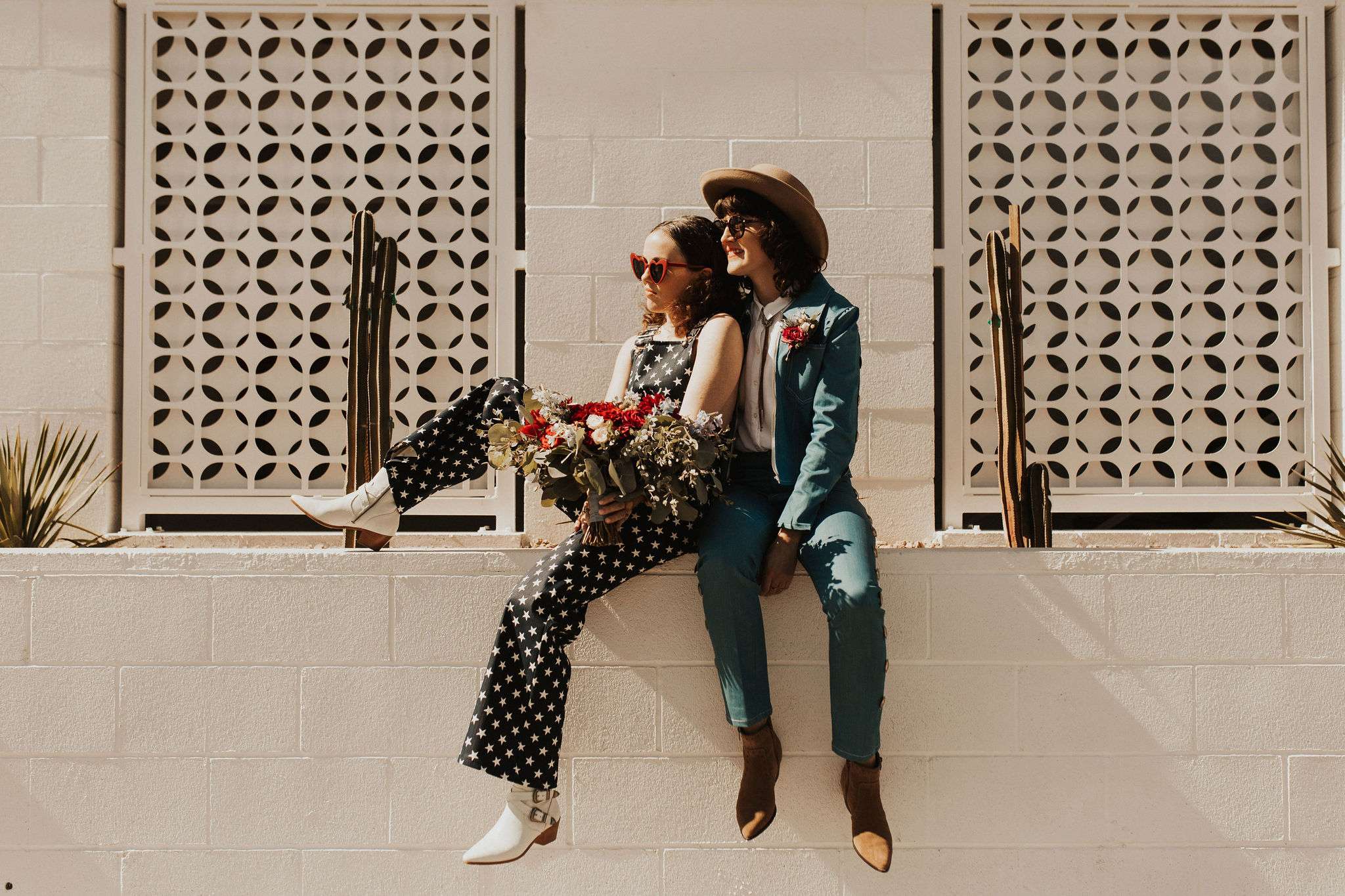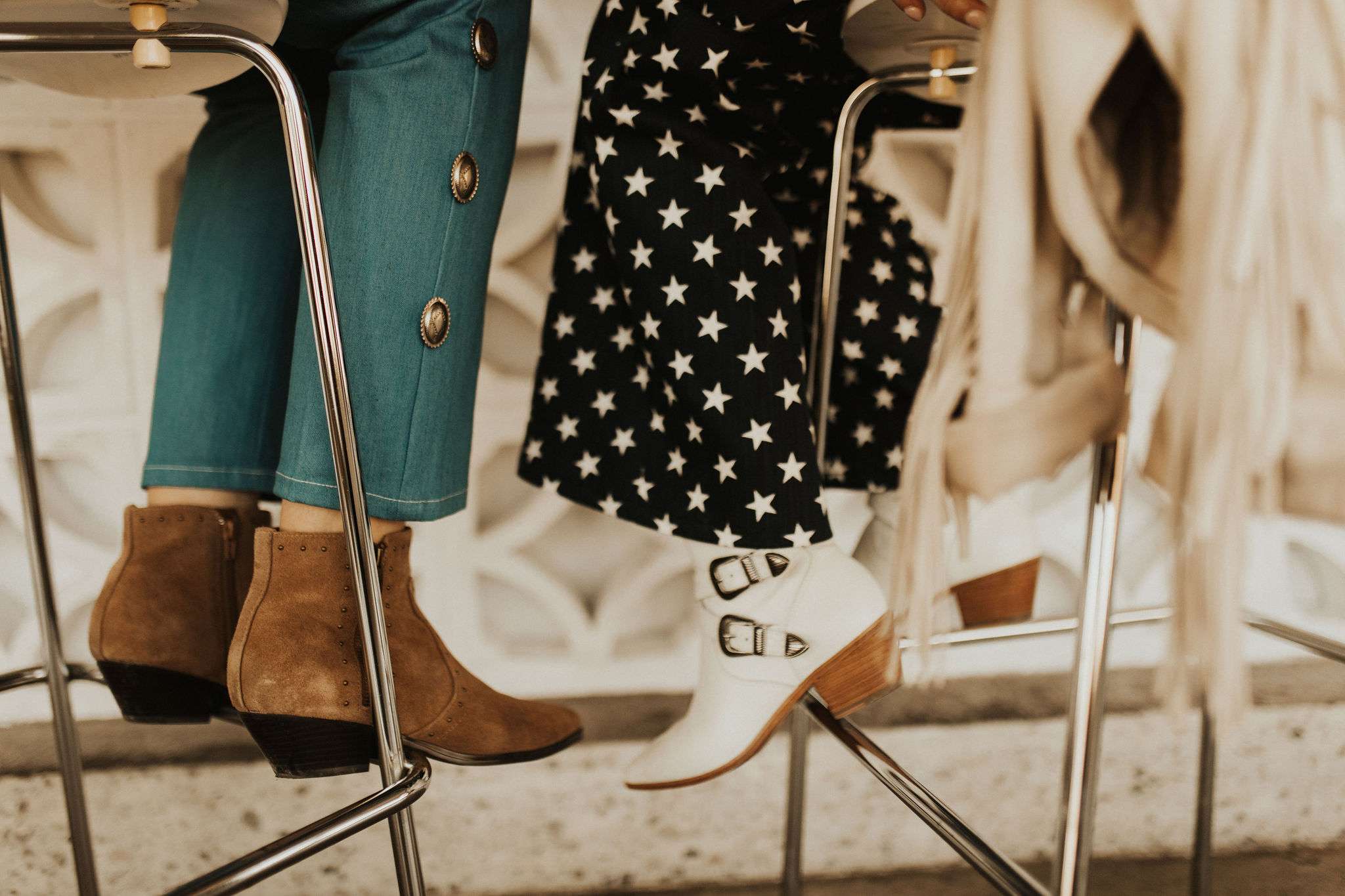 Inspired by (in their own words) sexy, seventies vintage cowgirls, they planned their wedding with a $5000 budget (which included the honeymoon!) and a goal to have a wedding that would kick their marriage off as they meant to go on.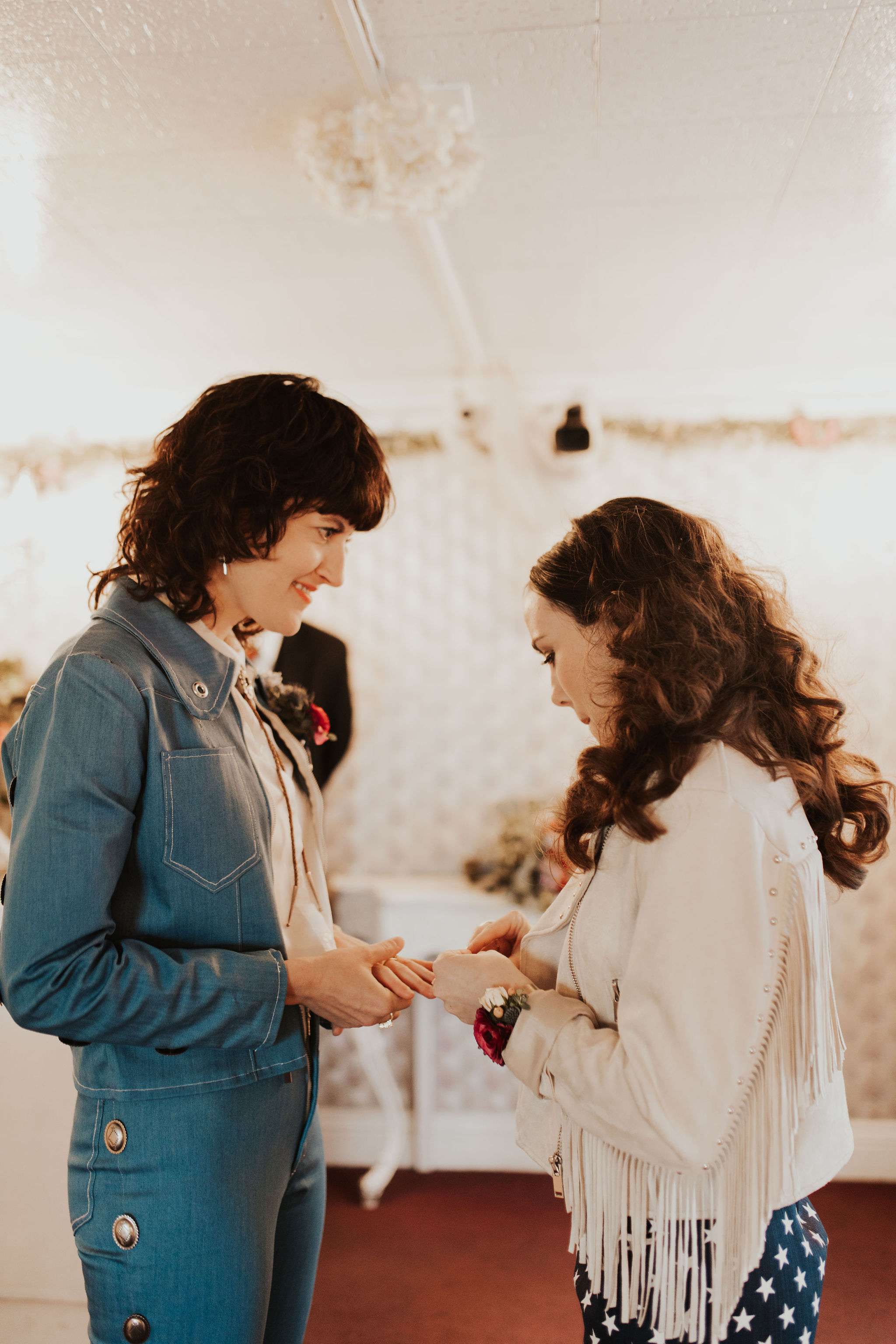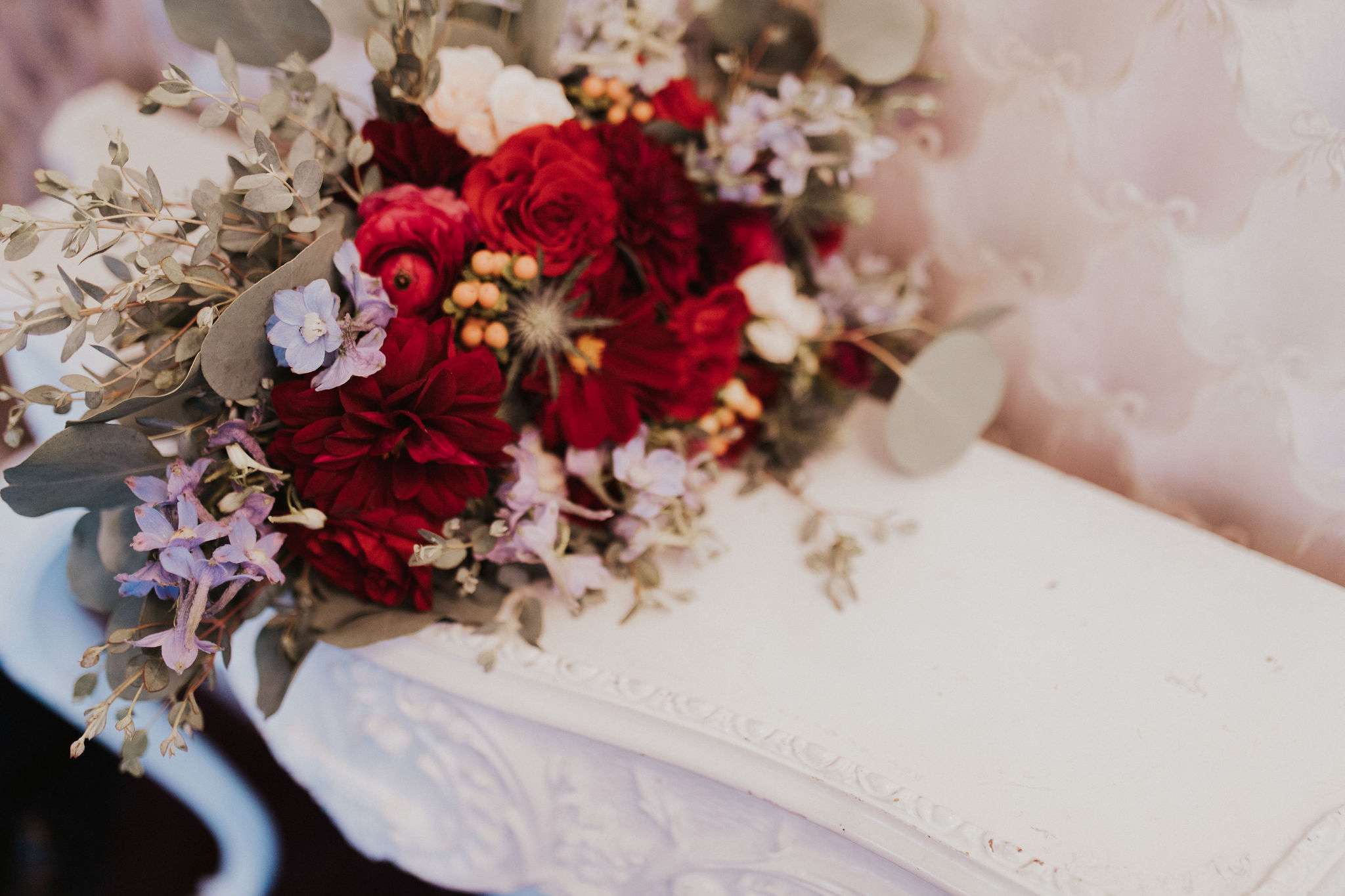 "Our inspiration was just ourselves!" they wrote. "Honestly, we just went with anything that felt 'right' and didn't look back. We trusted and only listened to each other in making all decisions. our only goal was to feel the best we could on our special day. we planned the entire day on our own and it was perf."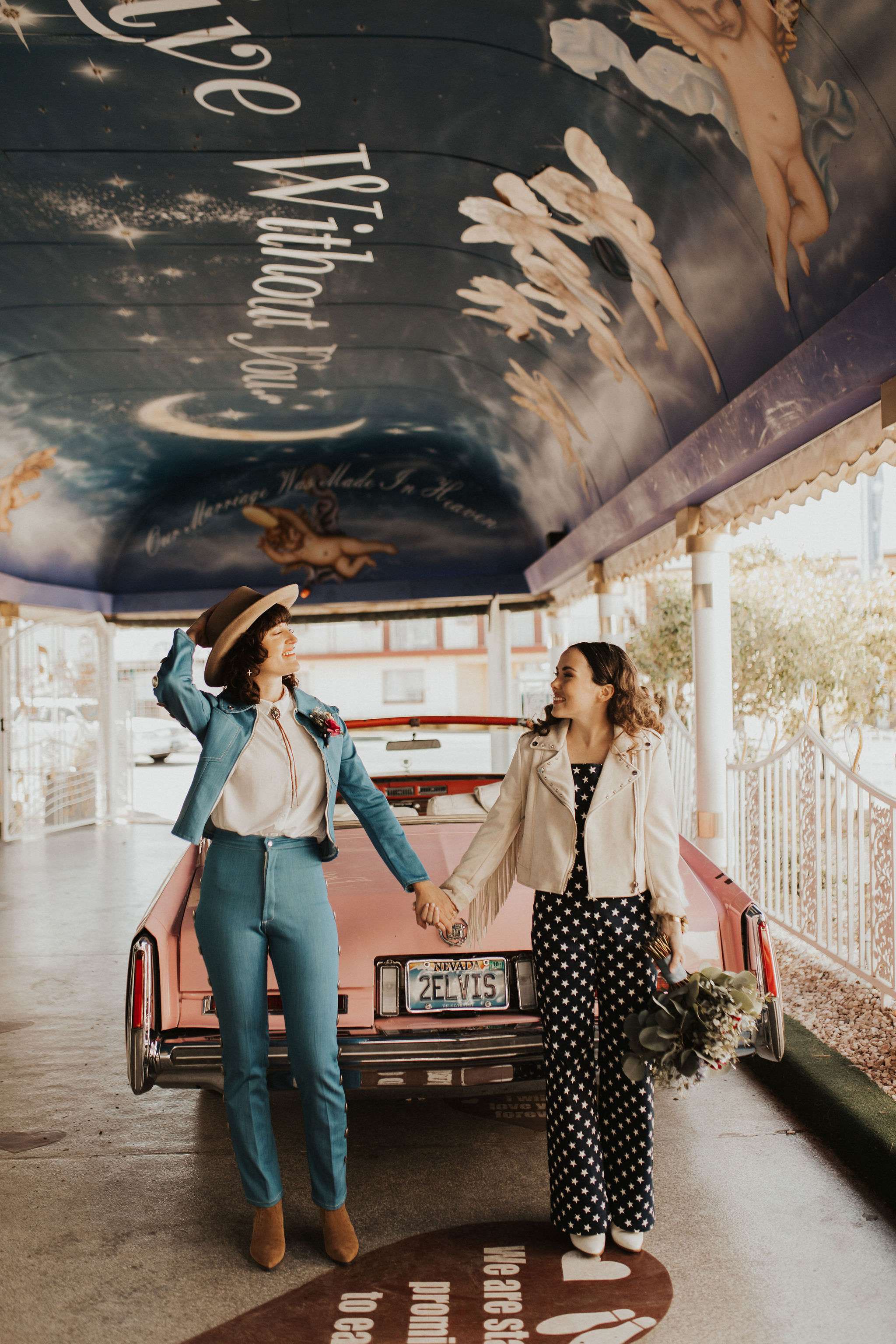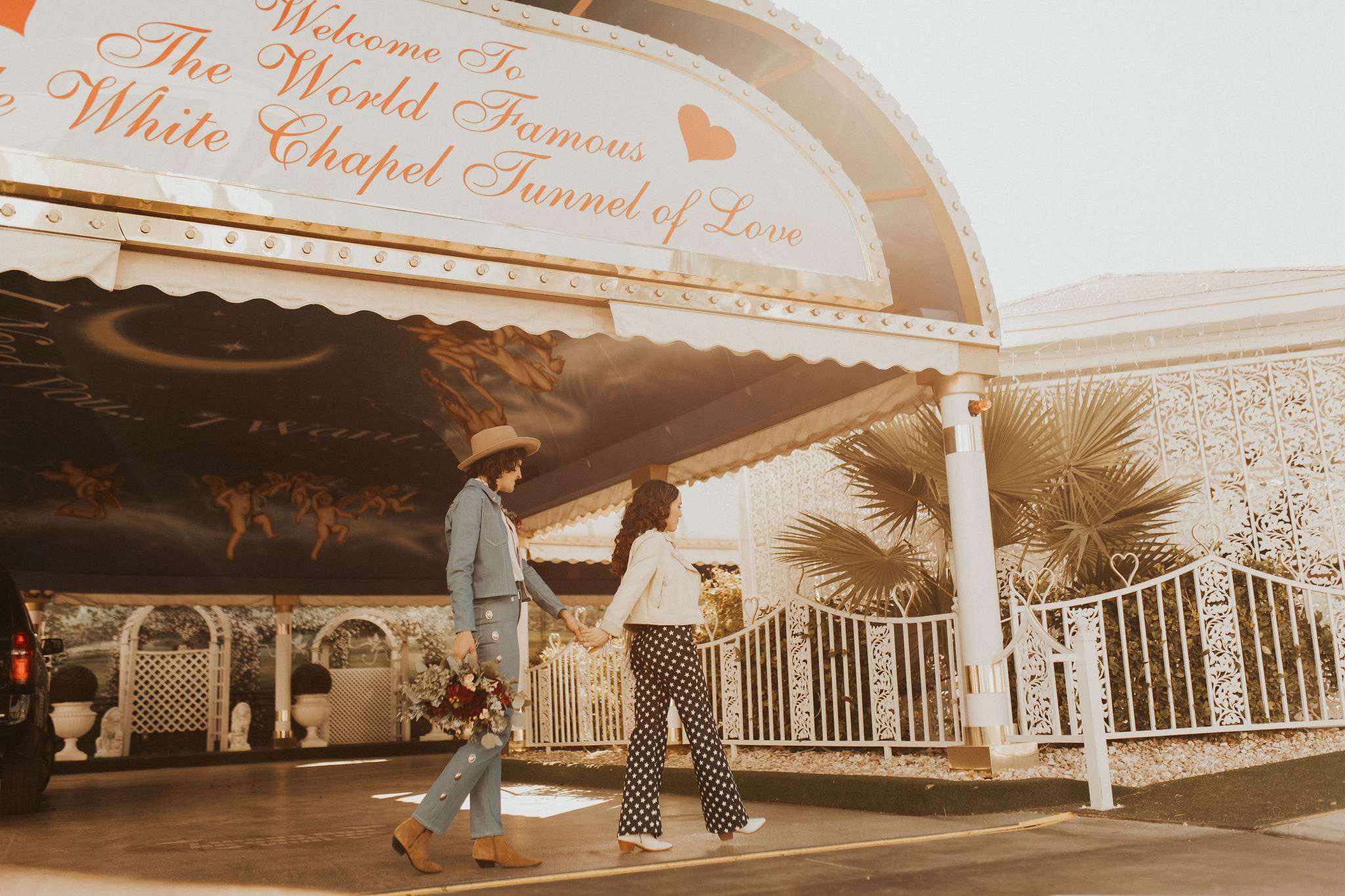 They both wore outfits handcrafted by Shop the Creatures. Morghan accessorised her suits with a hat was from Gigi Pip and Marc Fisher boots and Audrie's fringed jacket was ASOS and her boots were Frye.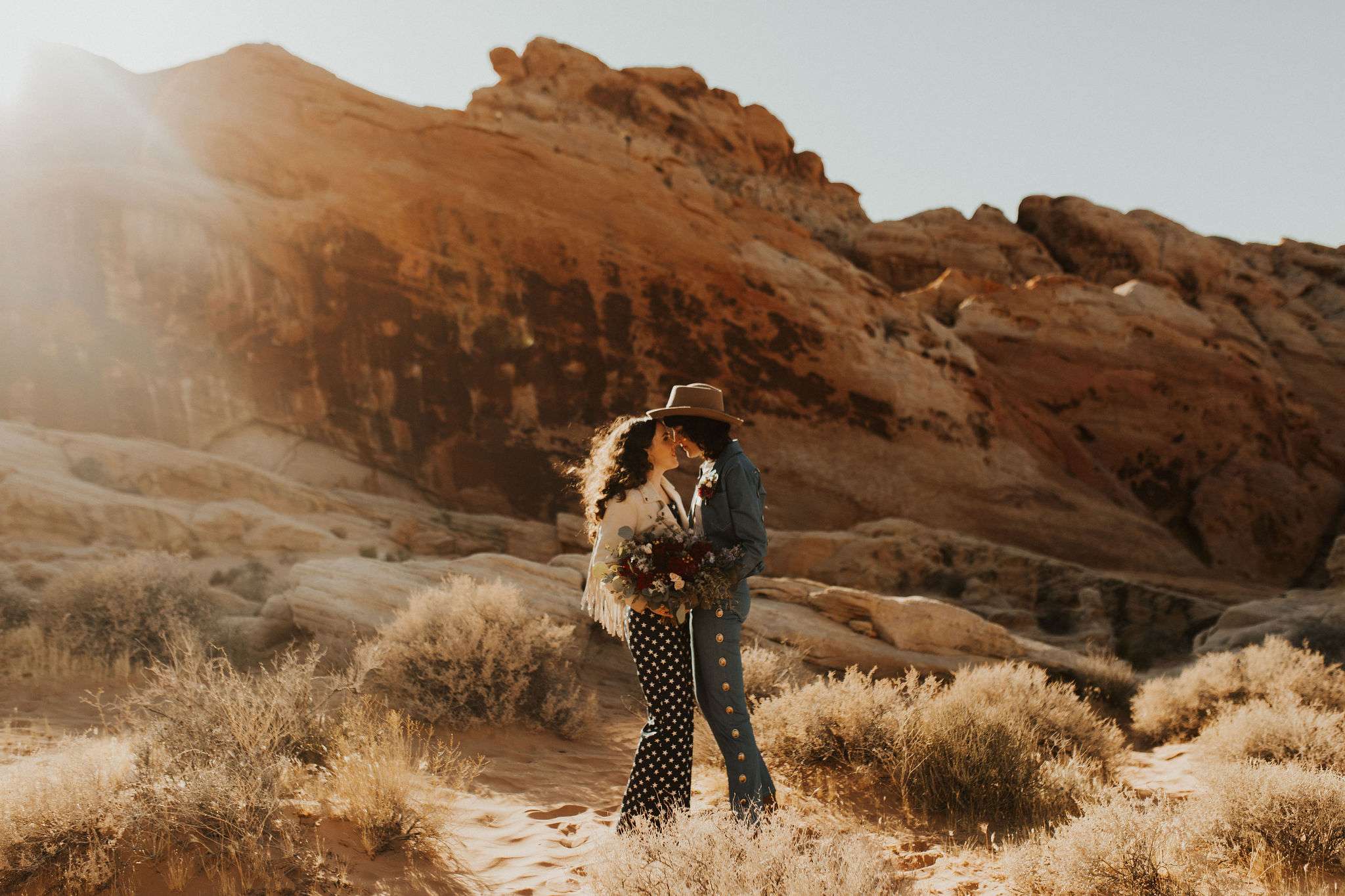 The ceremony itself was held at the Little White Wedding Chapel (costing the grand total of $75!) they had drinks afterwards and then a photo shoot out at Valley of Fire State Park with their photographer, and only witness, Sunnie Heers. "We treated the day like a vacation that required a bit of extra planning!" they continued. "We tried our best to not sweat the small stuff and it all went according to our loose plans. Our biggest cost was photography but this was the absolute most important part for us. We knew we weren't having any guests and wanted something beautiful to share with friends and family when we got home. Sunnie was very reasonable price-wise, we just kept all of ours costs extremely low."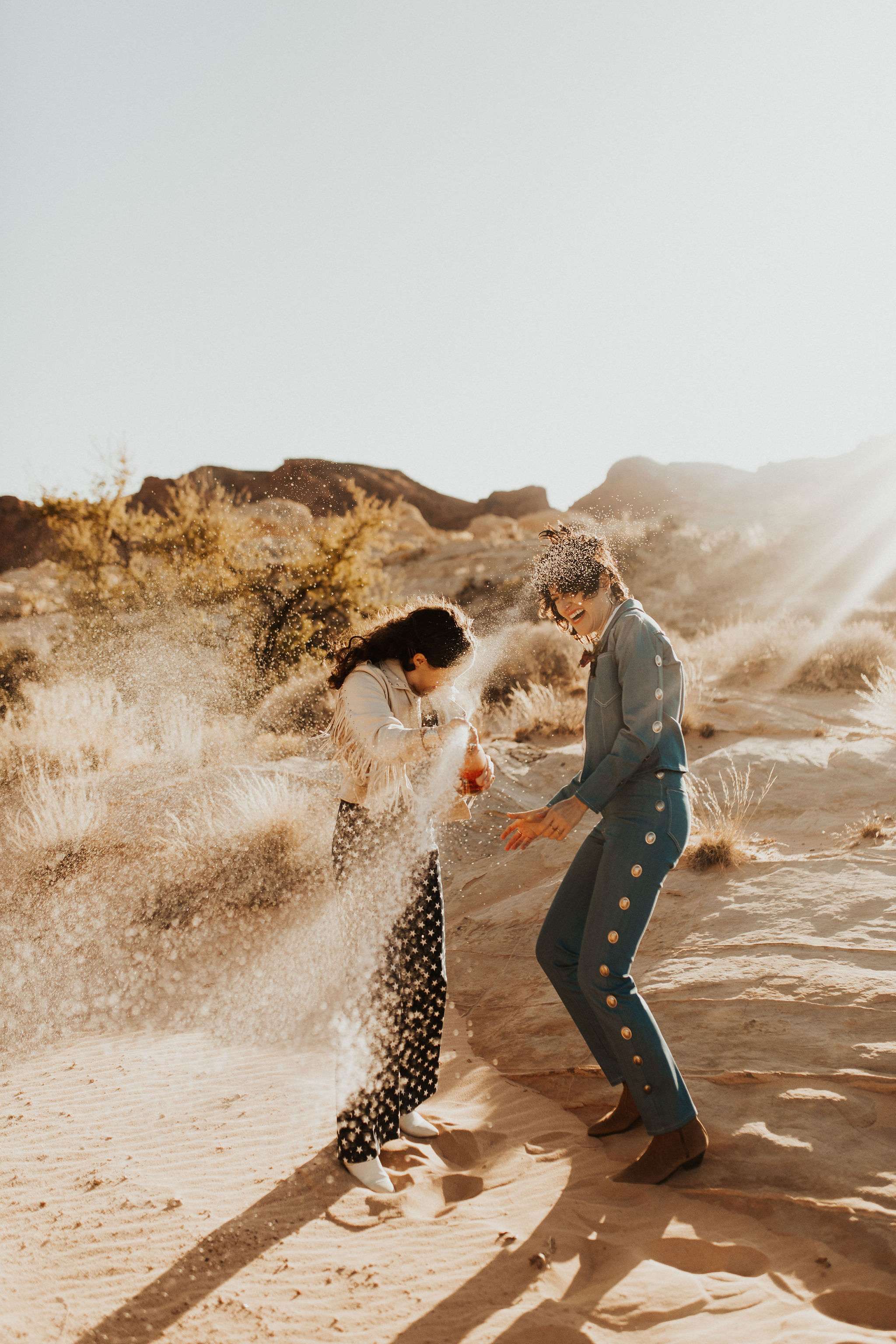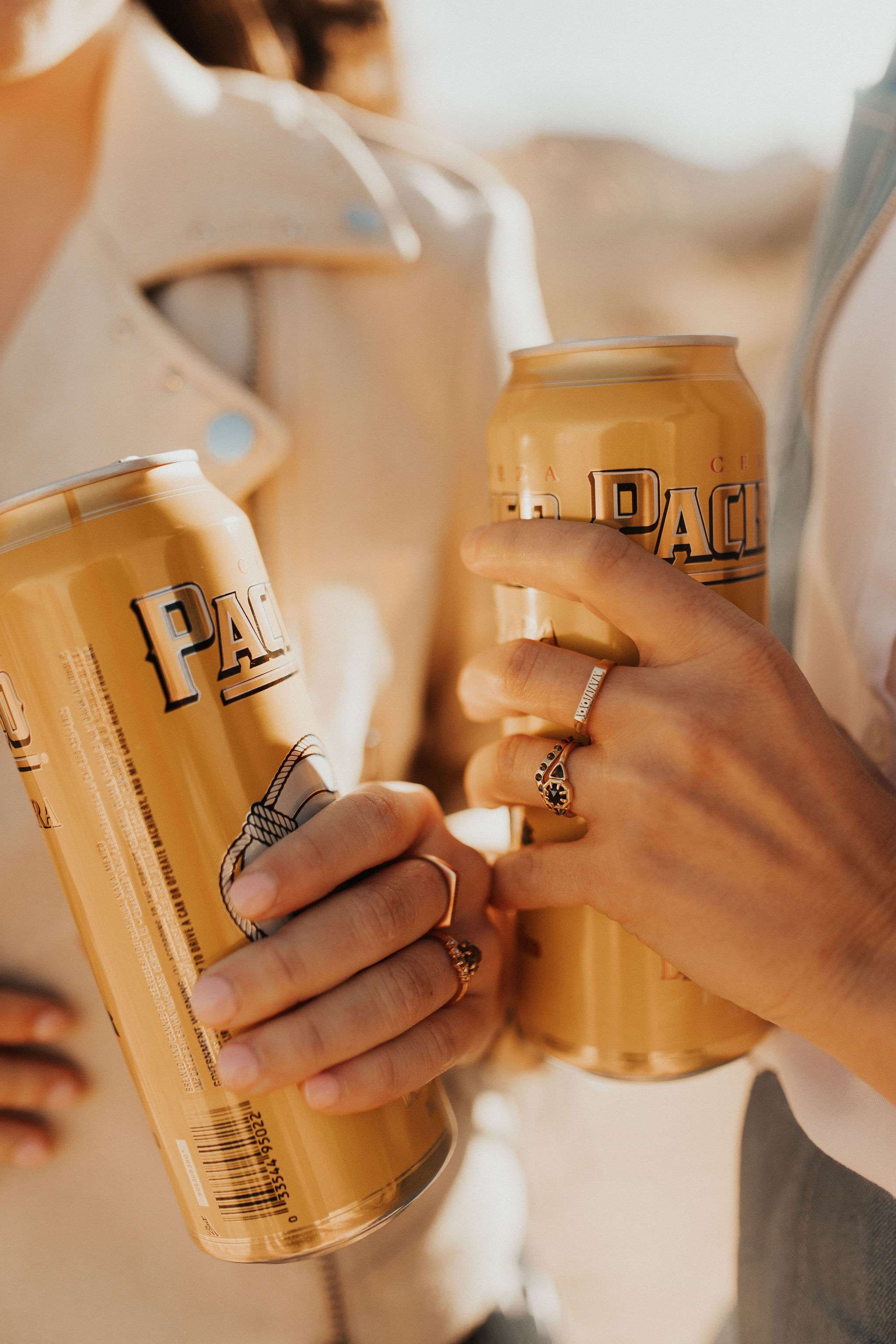 "Our ceremony was short and sweet! We met our minister one minute prior to walking each other down the aisle. Our photographer was able to capture the entire thing and the decor was completely cheesy and cheap like we had hoped. We used the stock vows and laughed
the entire time!"