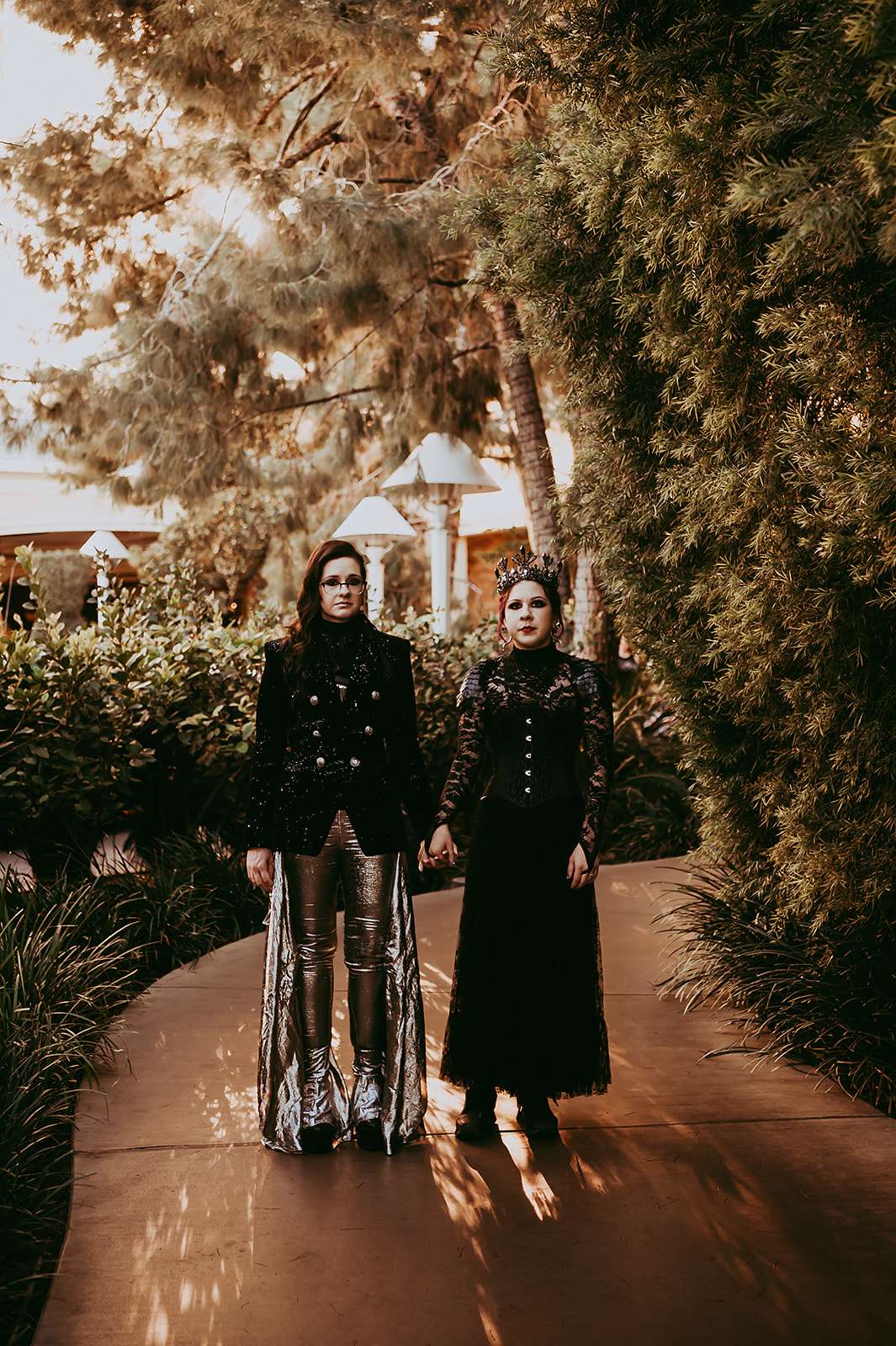 River and Raven are an unconventional couple in all senses of the word. Although both male (and using male pronouns) they favour a more feminine gothic aesthetic so this, and their mutual love of fantasy gaming, was the main inspiration for their November elopement.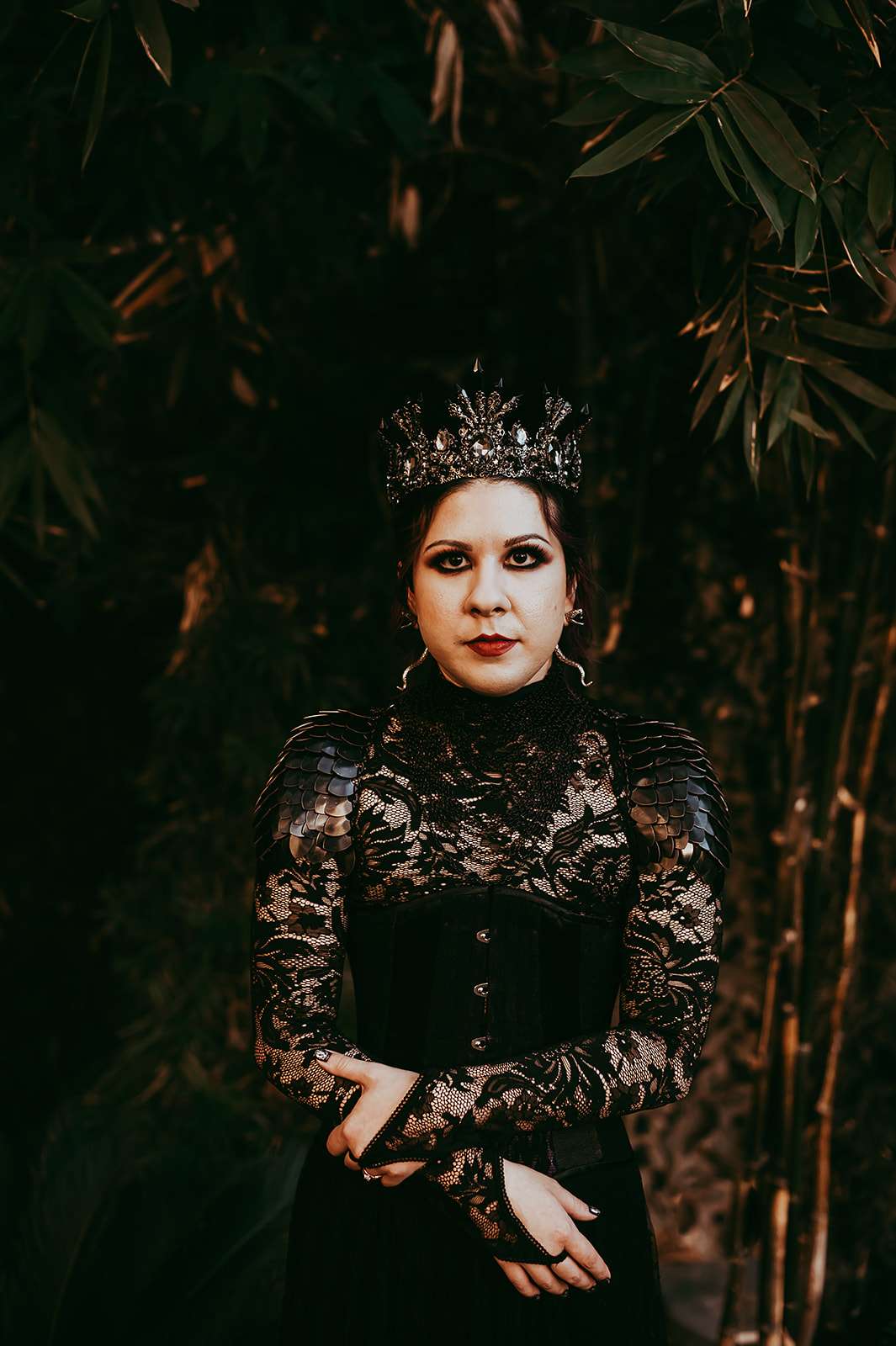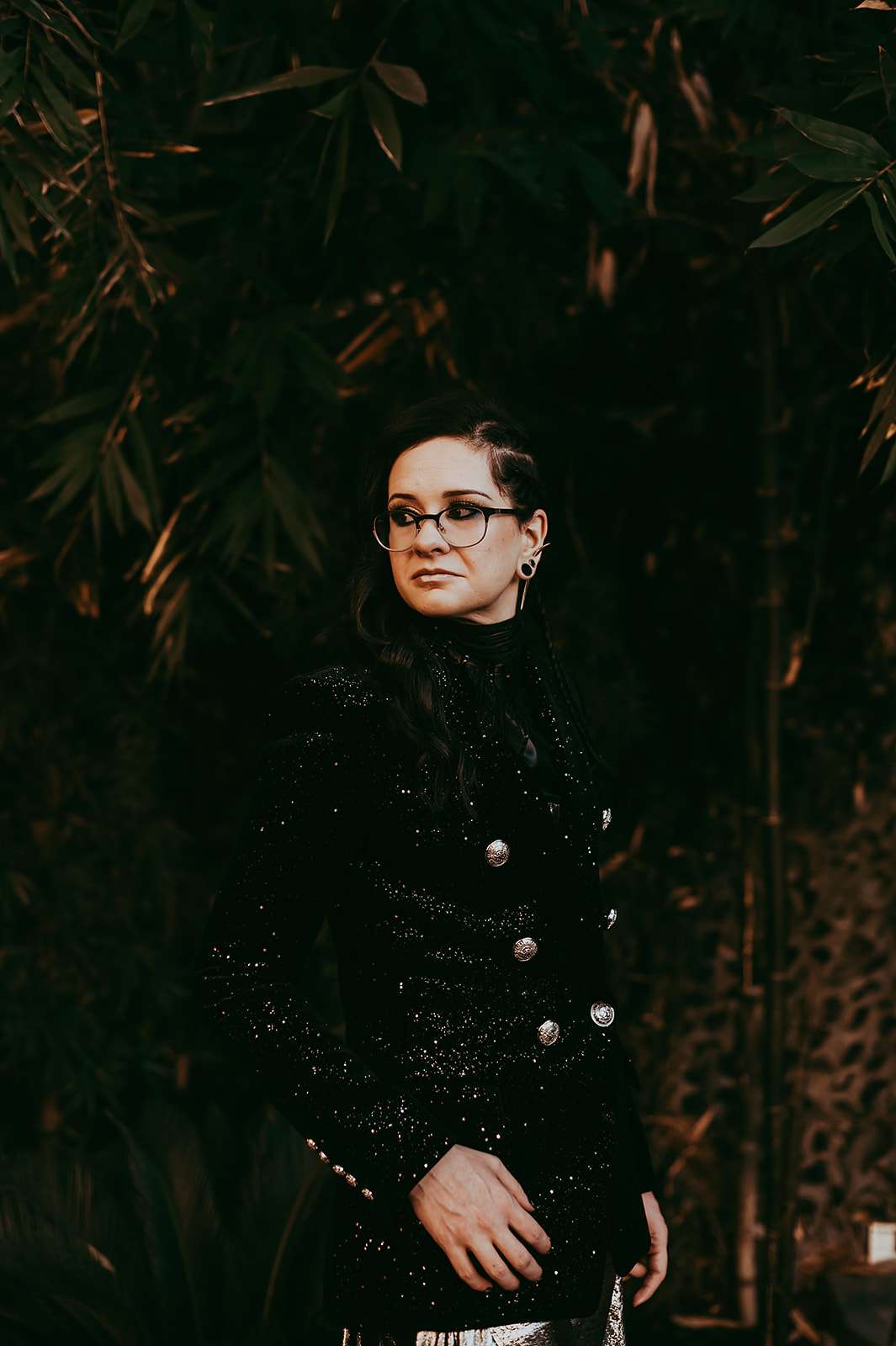 They met online, in a forum dedicated to a fantasy video game that they both love. Neither of them were looking for a relationship at the time, especially in such an unexpected place, but they ended up falling for each other very hard and very fast.
River writes, "The inspiration for our wedding was a bit of fantasy mixed with a bit of high fashion. We wanted to incorporate our mutual interest in dramatic fantasy since it was what brought us together, but we also wanted the ceremony to be lighthearted, a little silly, and stress free, so we combined the two contrasting concepts."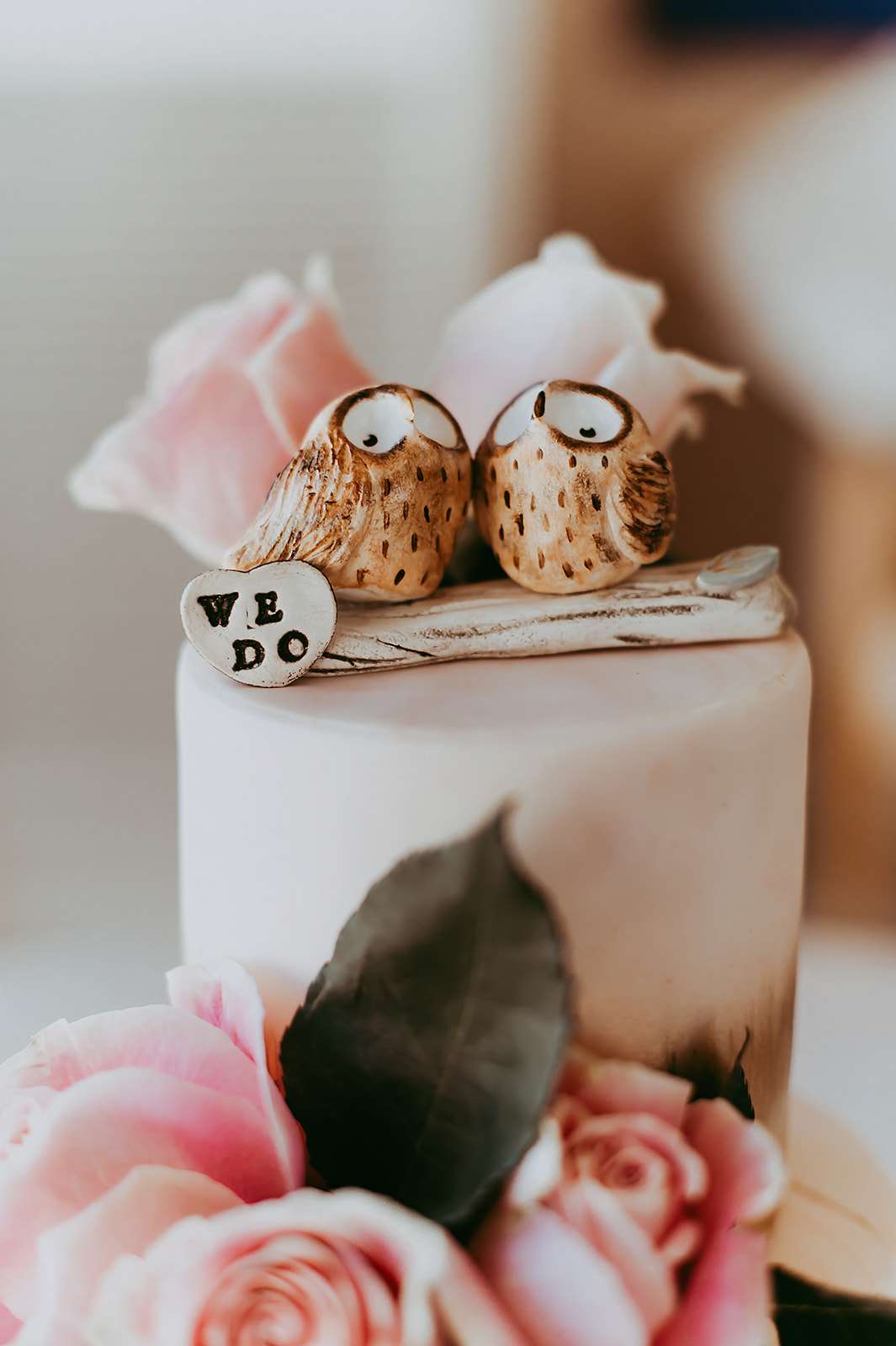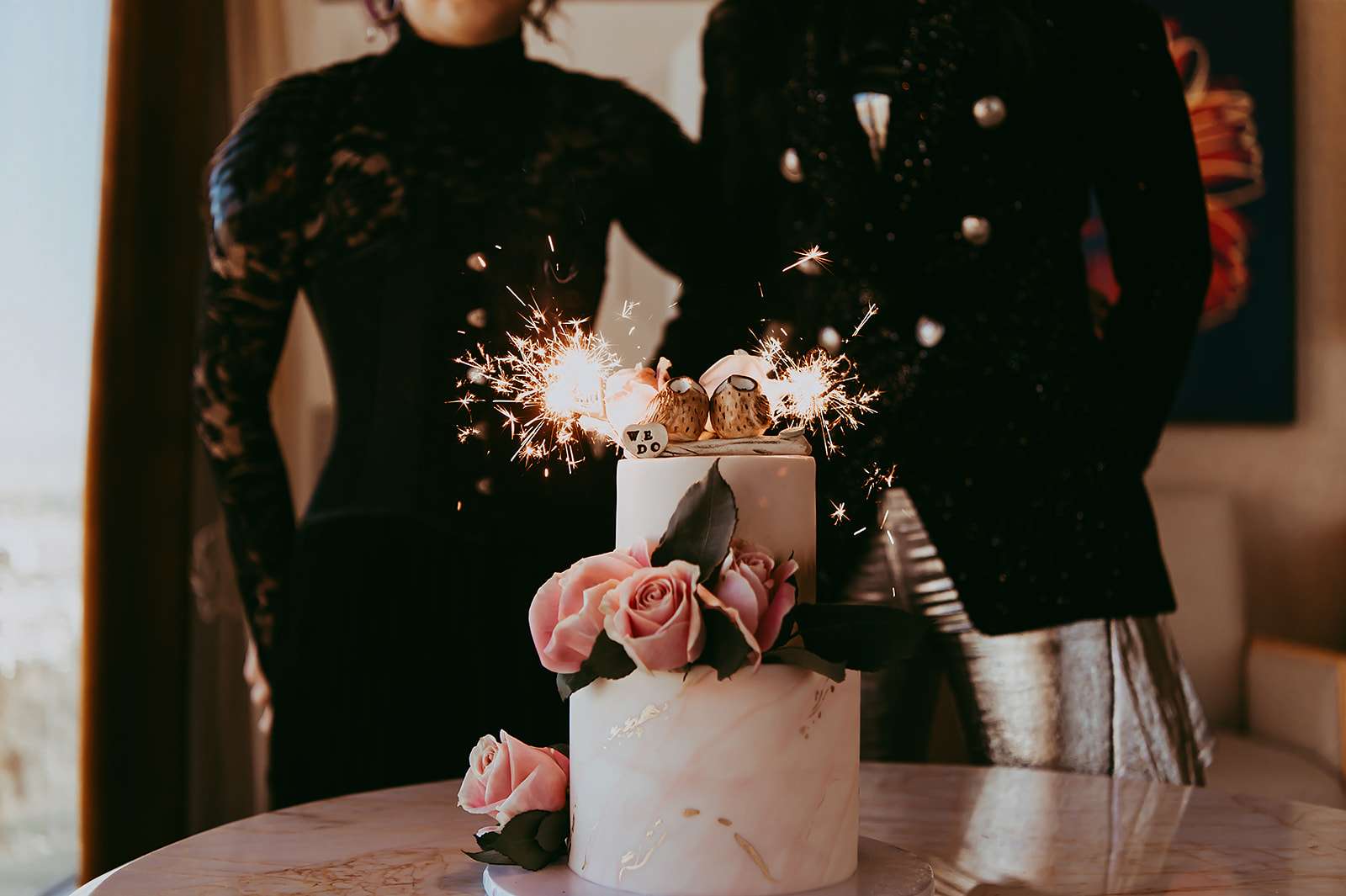 They both chose to express themselves in a very non-traditional, gender non-conforming way. This obviously influenced their choice of outfits. River wore a Valentino skirt with a corset, spiked shoes, a crown and epaulettes, while Raven rocked a black sequin Balmain jacket, silver flared trousers and a high neck collar.
"We're both fairly feminine-leaning androgynous men, and we knew from the start that suits were off the table because that didn't feel like us at all, but dresses weren't quite right either. In the end I think we managed to find a good balance."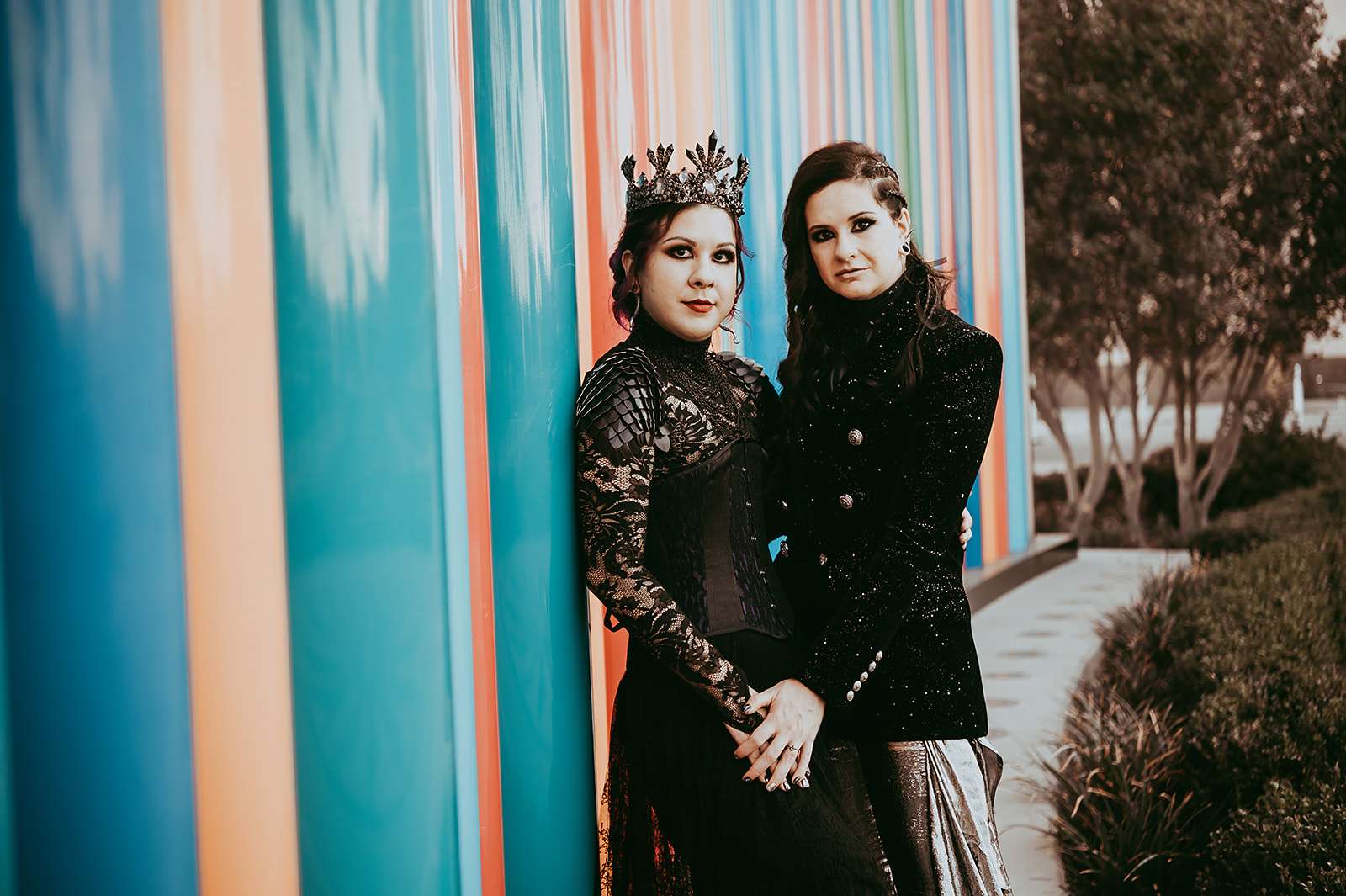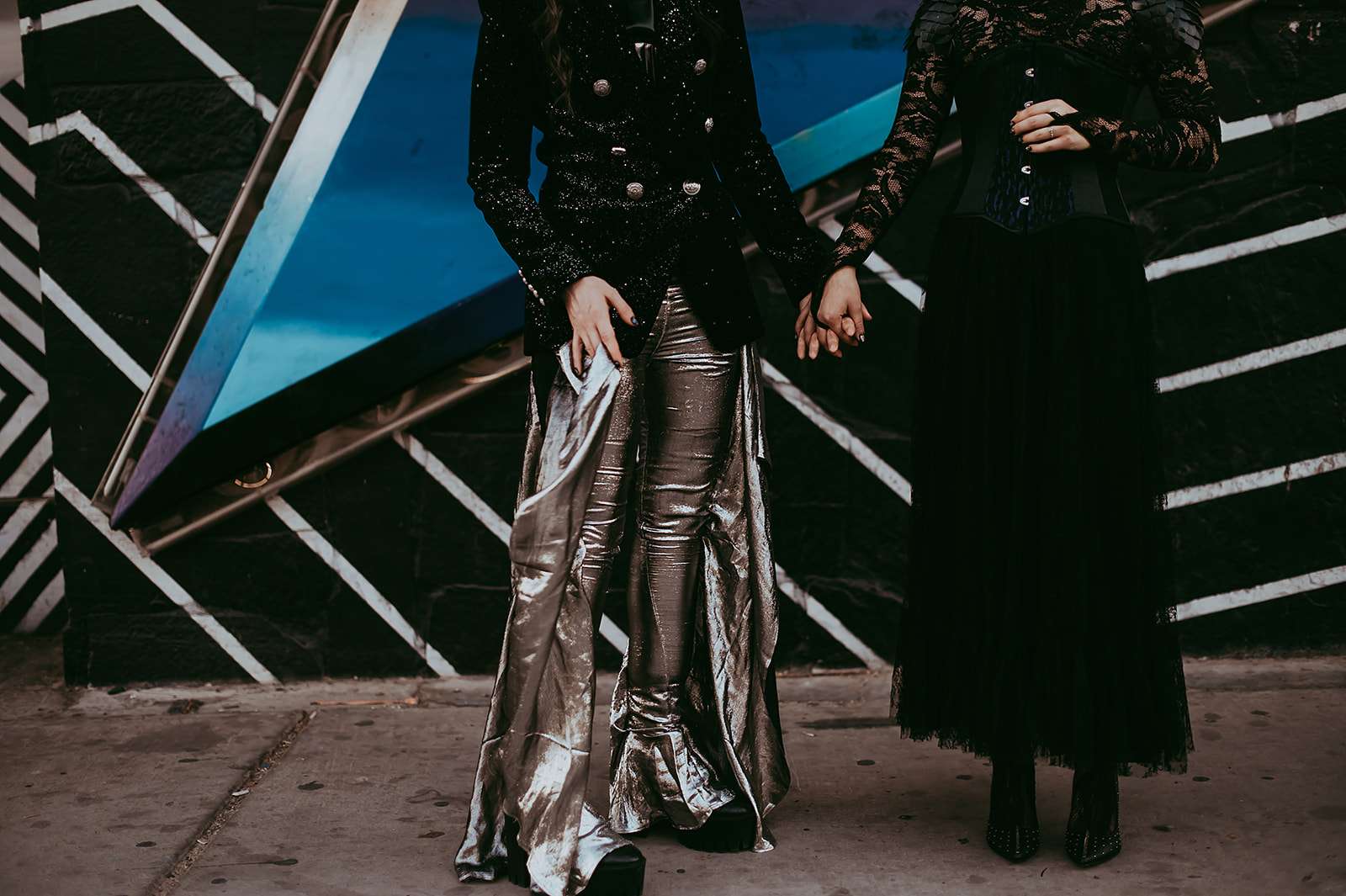 The ceremony itself took place at the Little Neon Chapel on Fremont Street, downtown Las Vegas. They were married by 'Little Elvis' and it was everything they wanted it to be. "It's funny, when we were planning Raven told me that when he was in middle school he would joke to others that he would get married in Las Vegas by a short-statured Elvis impersonator" River continued. "I thought it'd be funny if we made it actually happen, so we did!"
"Our ceremony was carefree and whimsical, and Little Elvis was so charming and funny. I was so nervous that I pretty much forgot how to speak English for 10 whole seconds during the vows, but it was one of the best times of my life. We wanted the ceremony to be short and fun as we both feel uncomfortable being the centre of attention or giving any kind of speeches, so having an entertainer like Elvis leading the show was the perfect way to take the pressure off."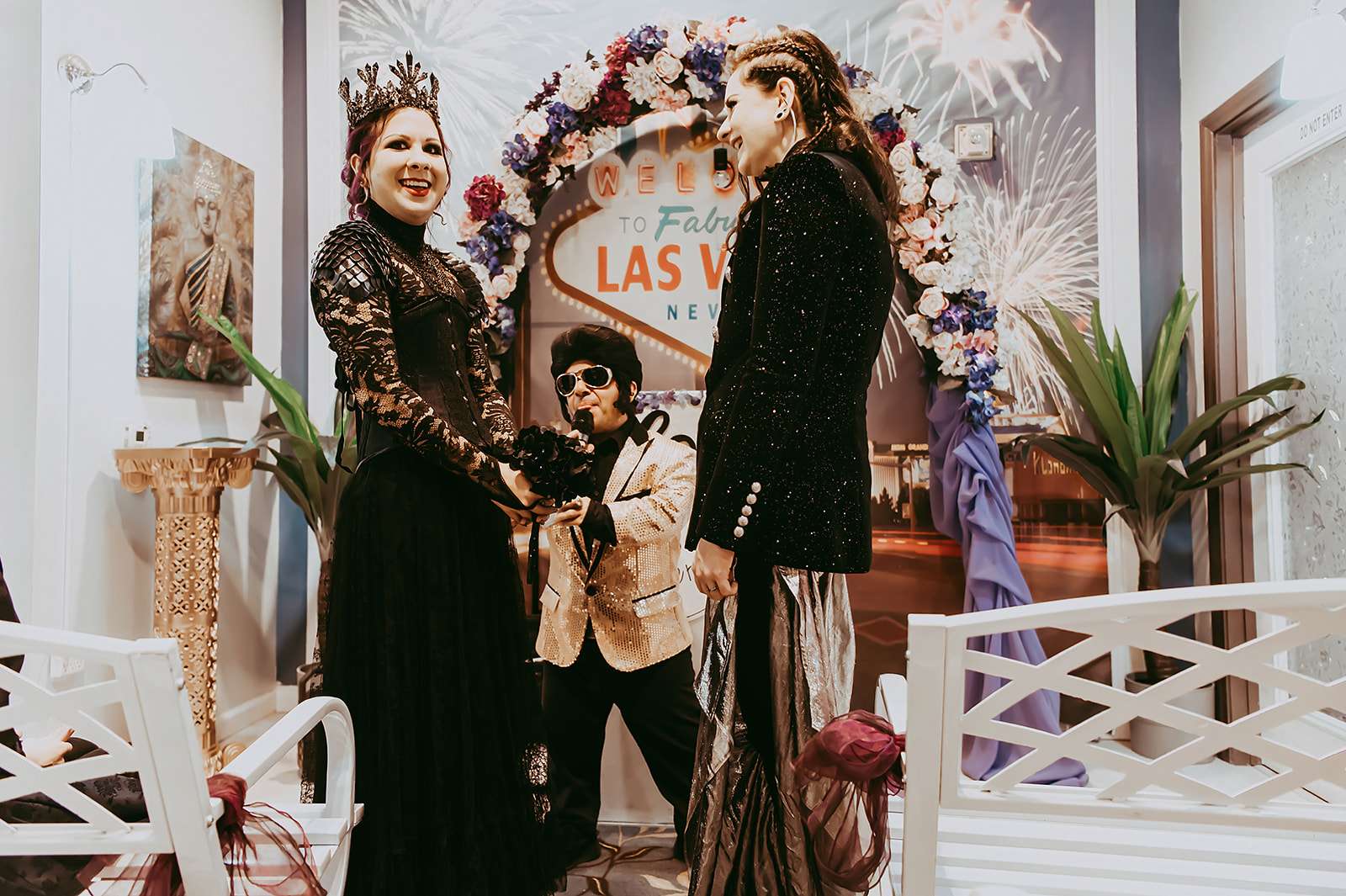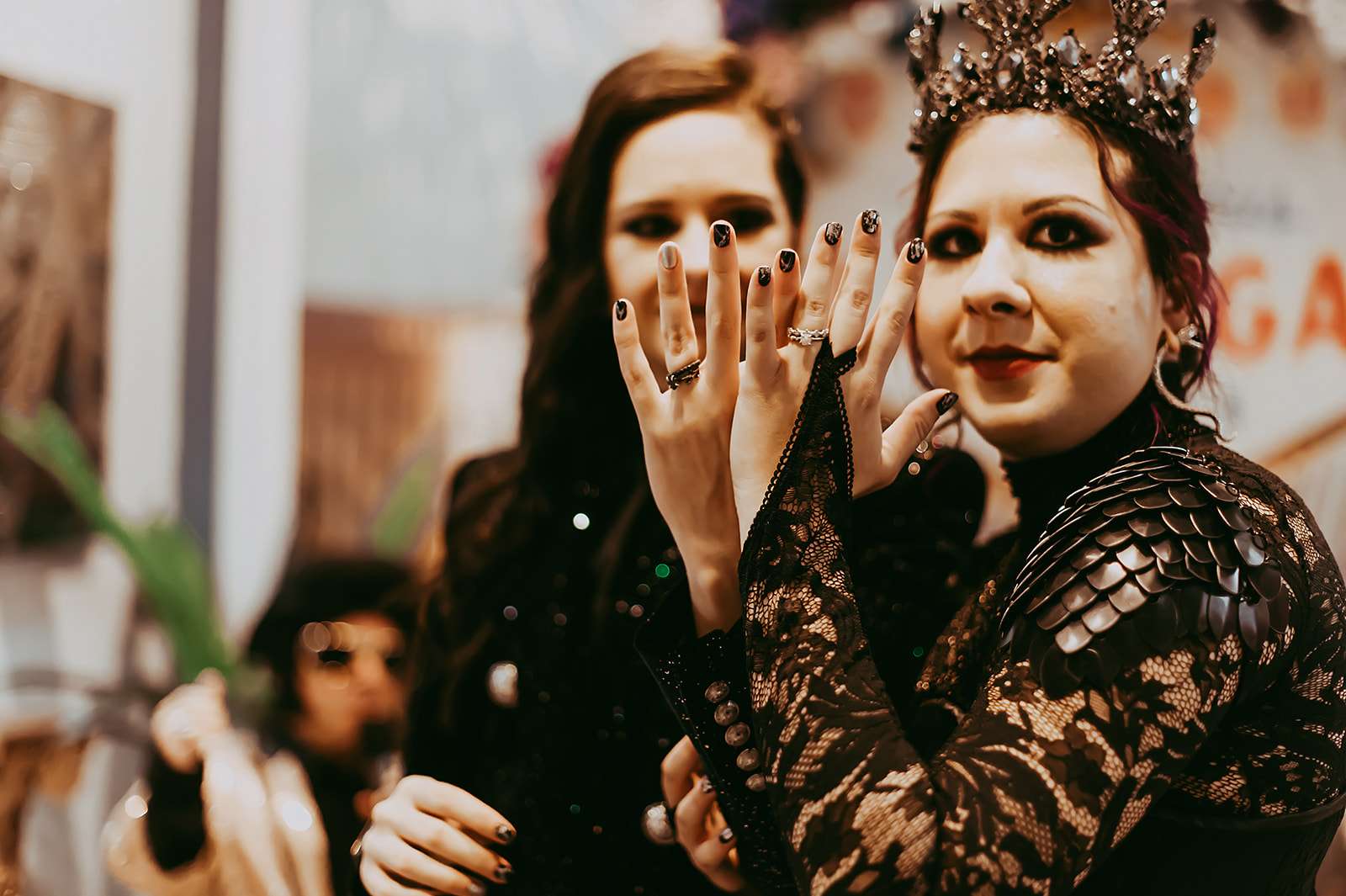 Their biggest cost was their outfits ."This is ridiculous, but it my Valentino skirt was the most crazy expensive thing – it's the most expensive thing I own now!" River laughed. "However, we saved money by using some clothing pieces that we already owned, as well as keeping the guests to a minimum and just having a small reception dinner at a fancy restaurant. We're not really party people, so planning a party was something we definitely didn't want and we were much happier keeping it low-key."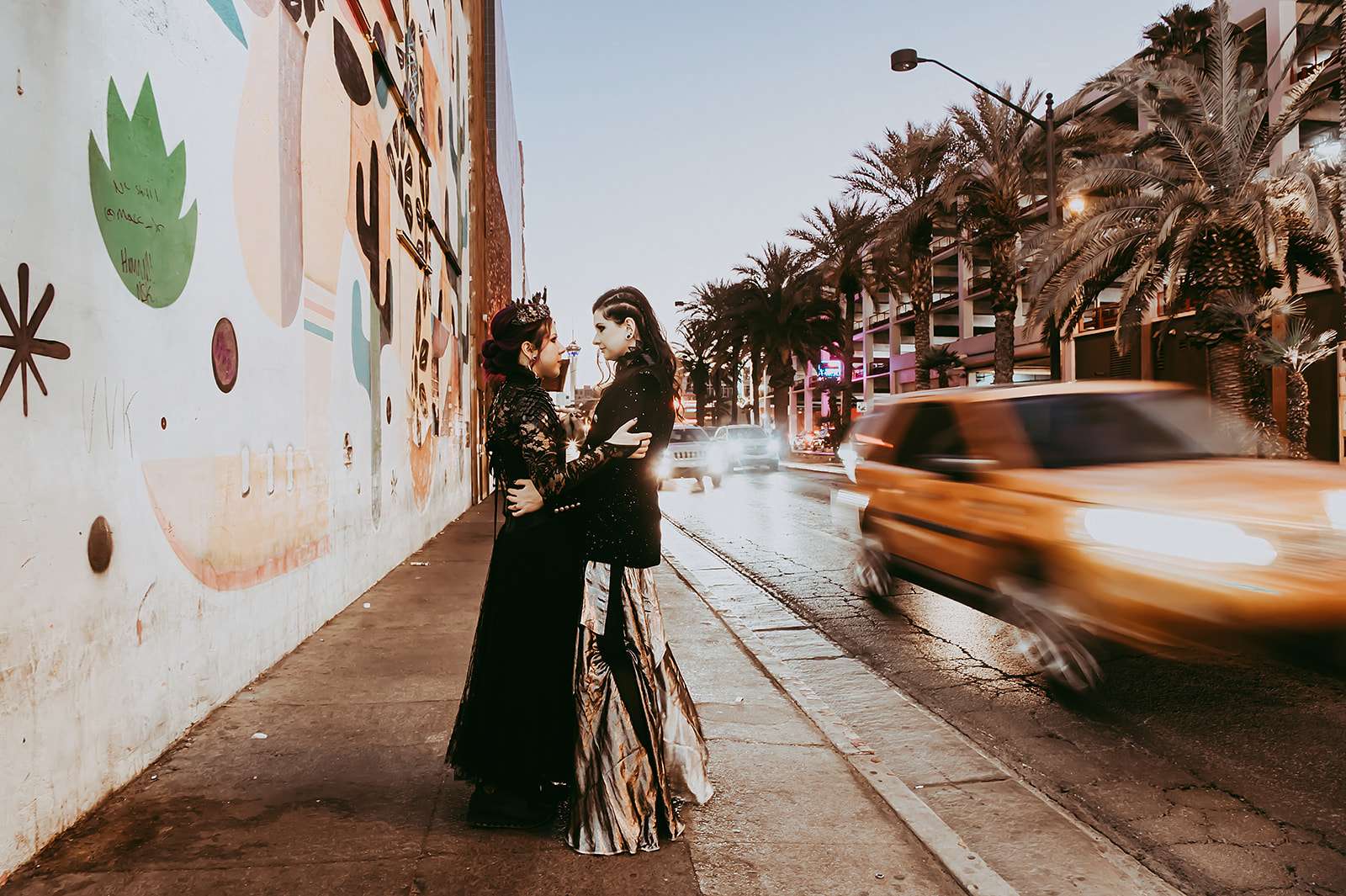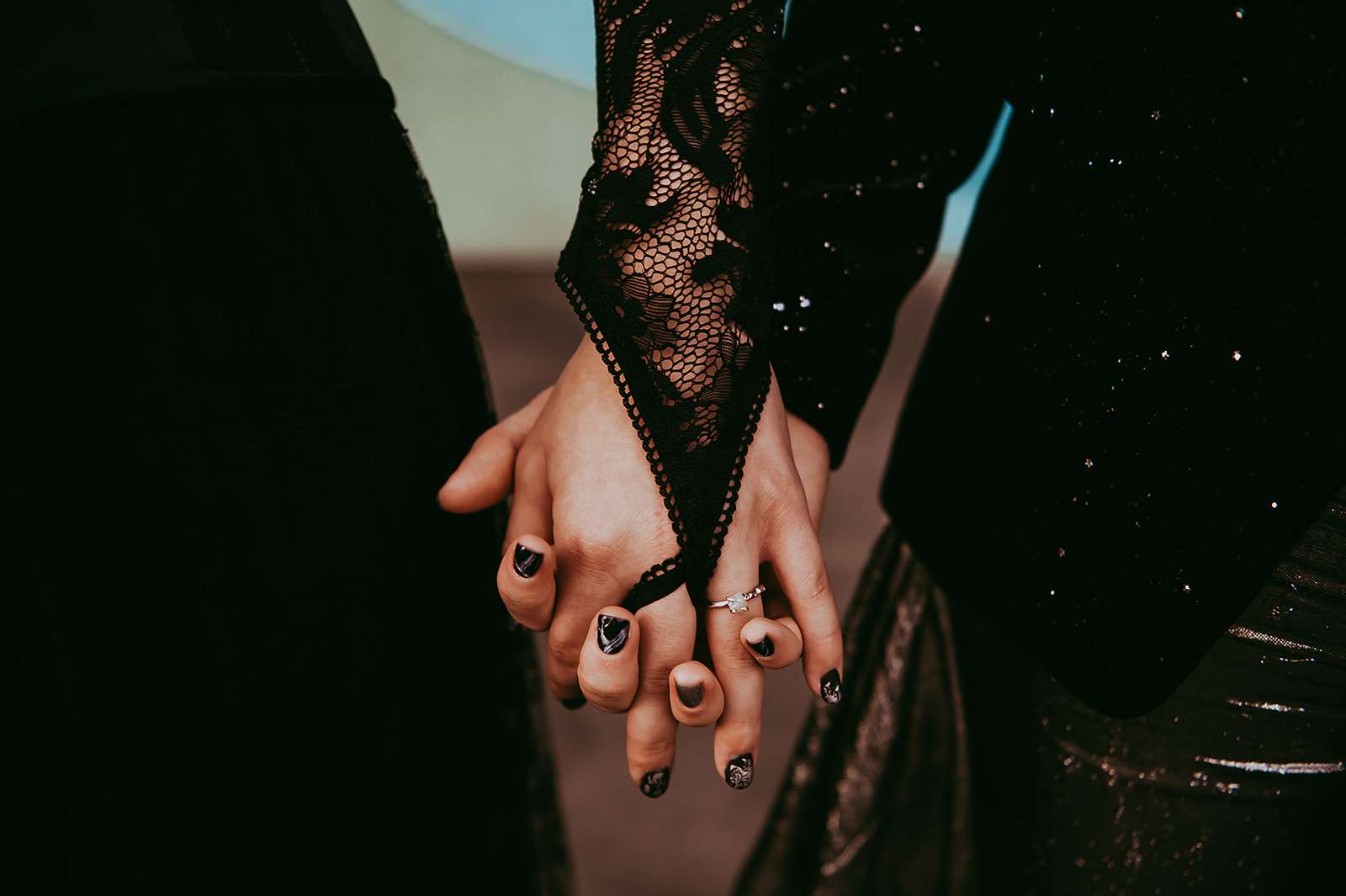 You can probably guess what their advice might be to other couples planning their weddings – it's all about being yourself! "I would say don't be afraid to buck tradition", River concludes. "The only necessary part of a wedding is signing a piece of paper – the rest is just the trappings of what society thinks a wedding 'should' look like. If any part of it doesn't make you 100% happy, get rid of it or replace it with something better." Hear, hear!