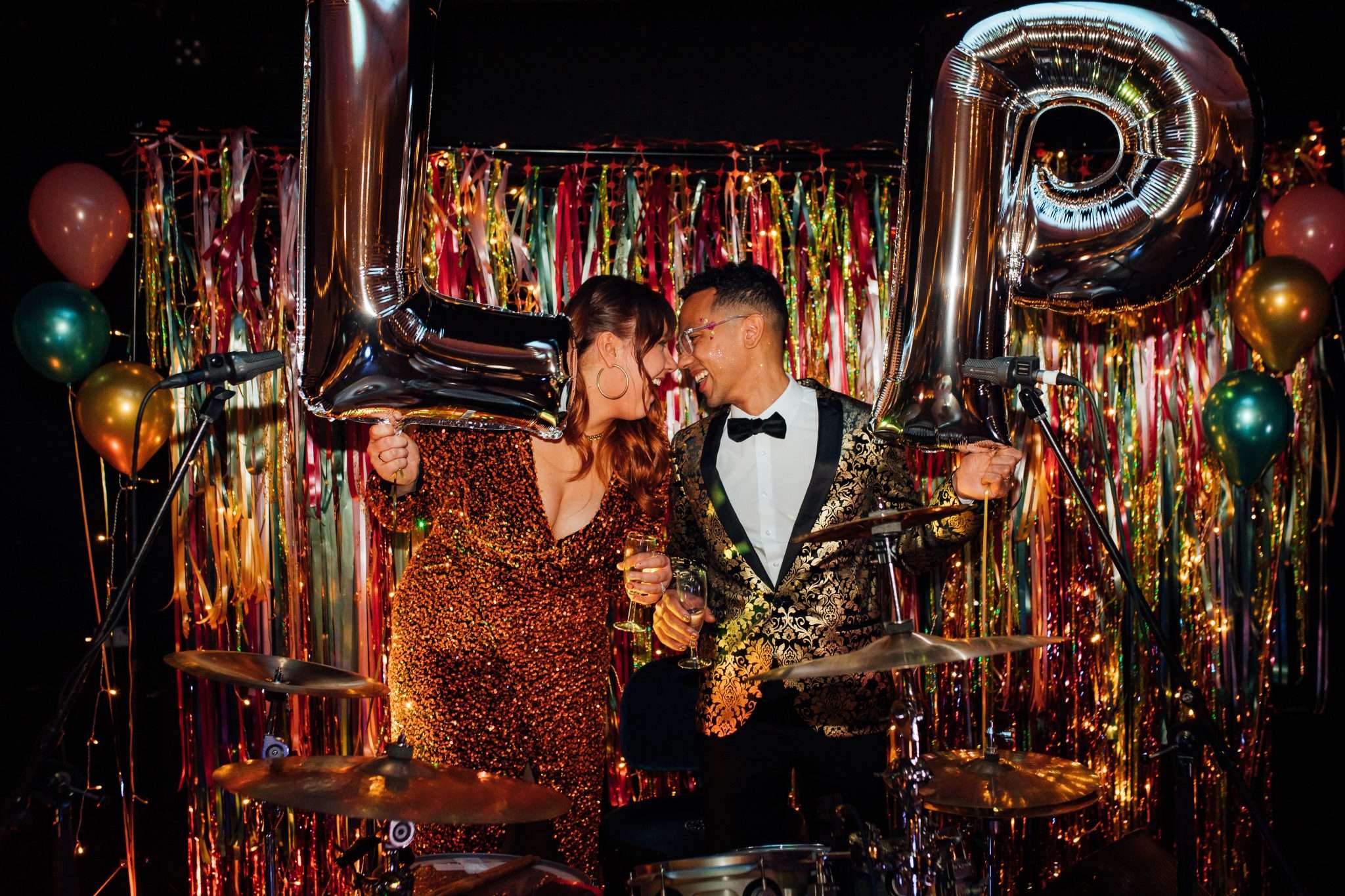 Even the most non-traditional of weddings can often end up following a similar schedule and format. But for Lucy and Paul, who got engaged just six months after their romance rekindled after 12 years apart, they wanted to do things truly differently. With a modest budget, their two-day event was inspired by their love of sparkle, the date (November 5th) and the working men's club where they held the party.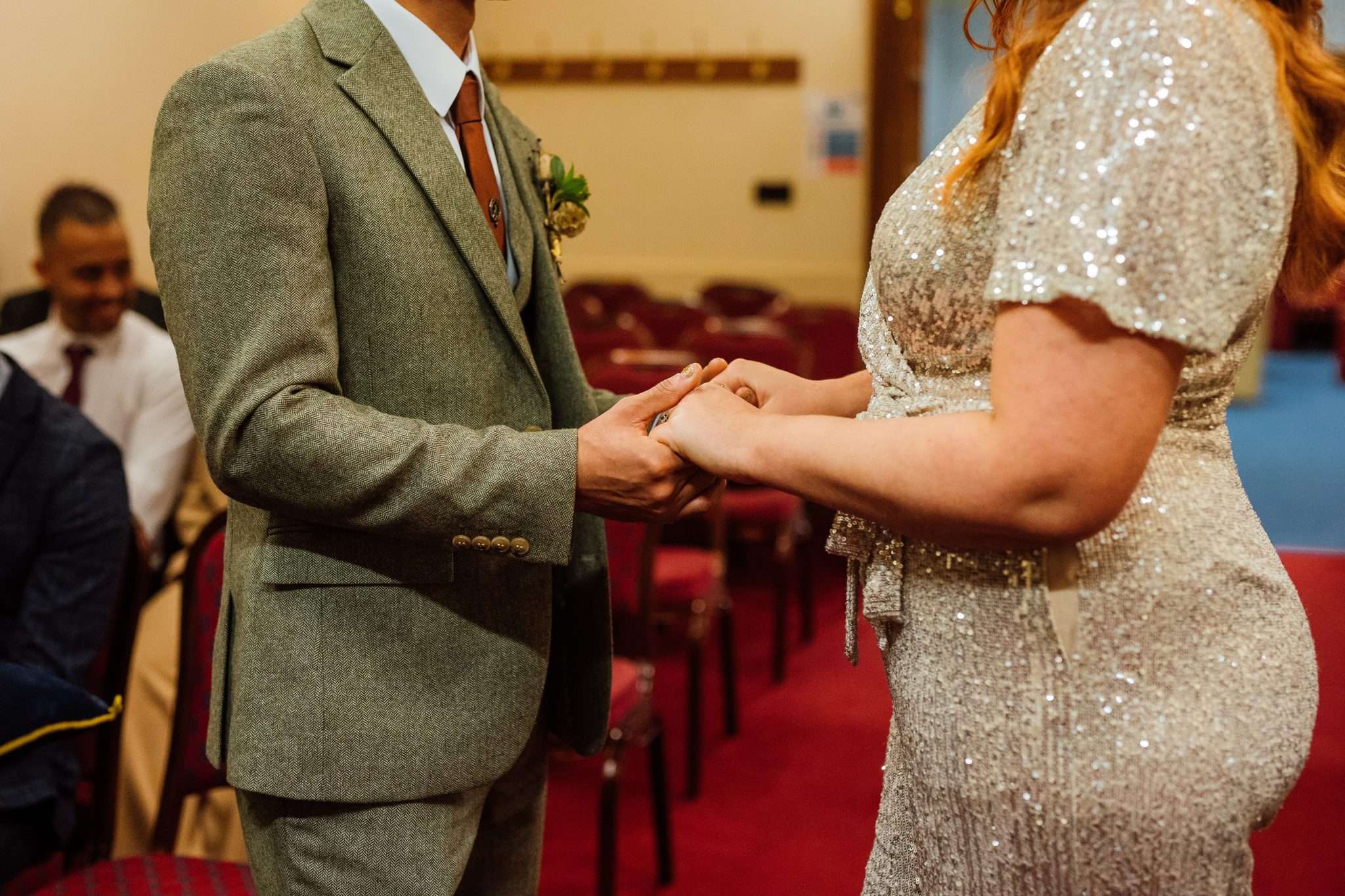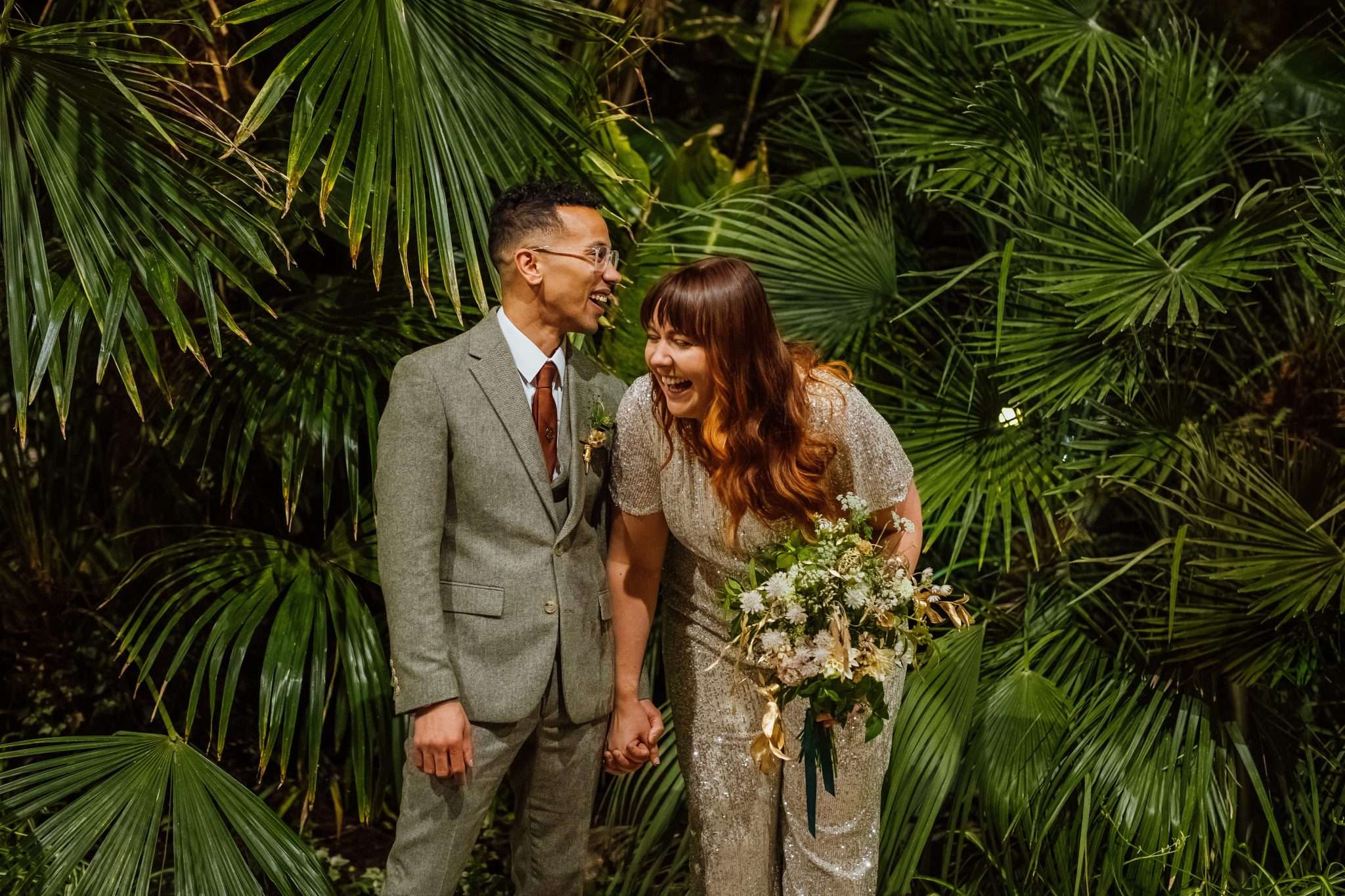 Getting married on Bonfire Night was the jumping-off point for their inspiration. They also wanted a sort of 'high school prom' feel. Lucy explained, "We decided we should go all out on the glitter. Paul loves to wear something a bit different and white didn't feel right for me. I even wore a glittery jumpsuit for our little legal wedding the day before. Our guests very much got the memo. We loved how excited people got about pulling out their party outfits from old New Year's parties, Christmas day frocks and going a bit extra with gems. It all came together with the glittery decorations and multiple disco balls."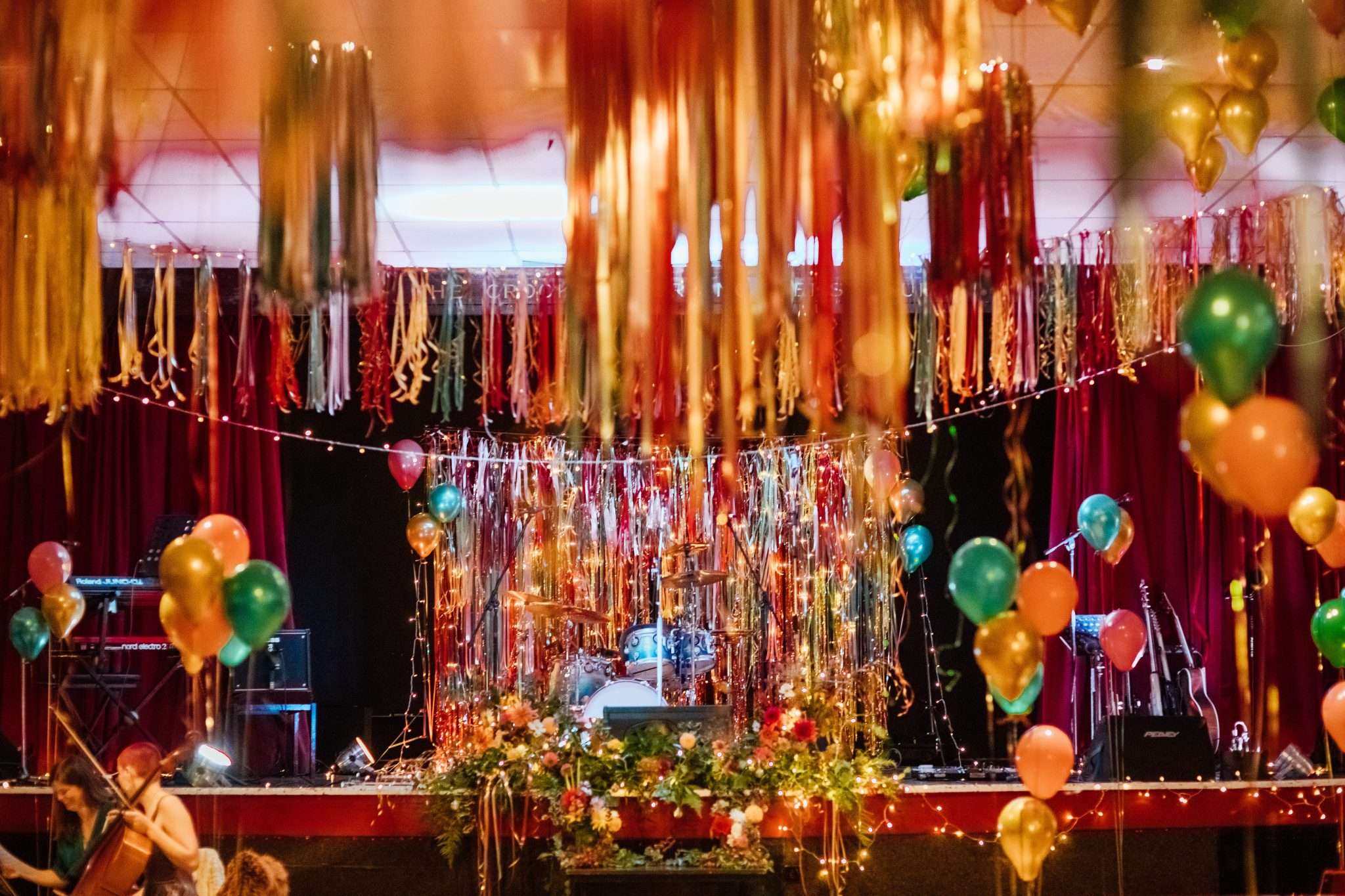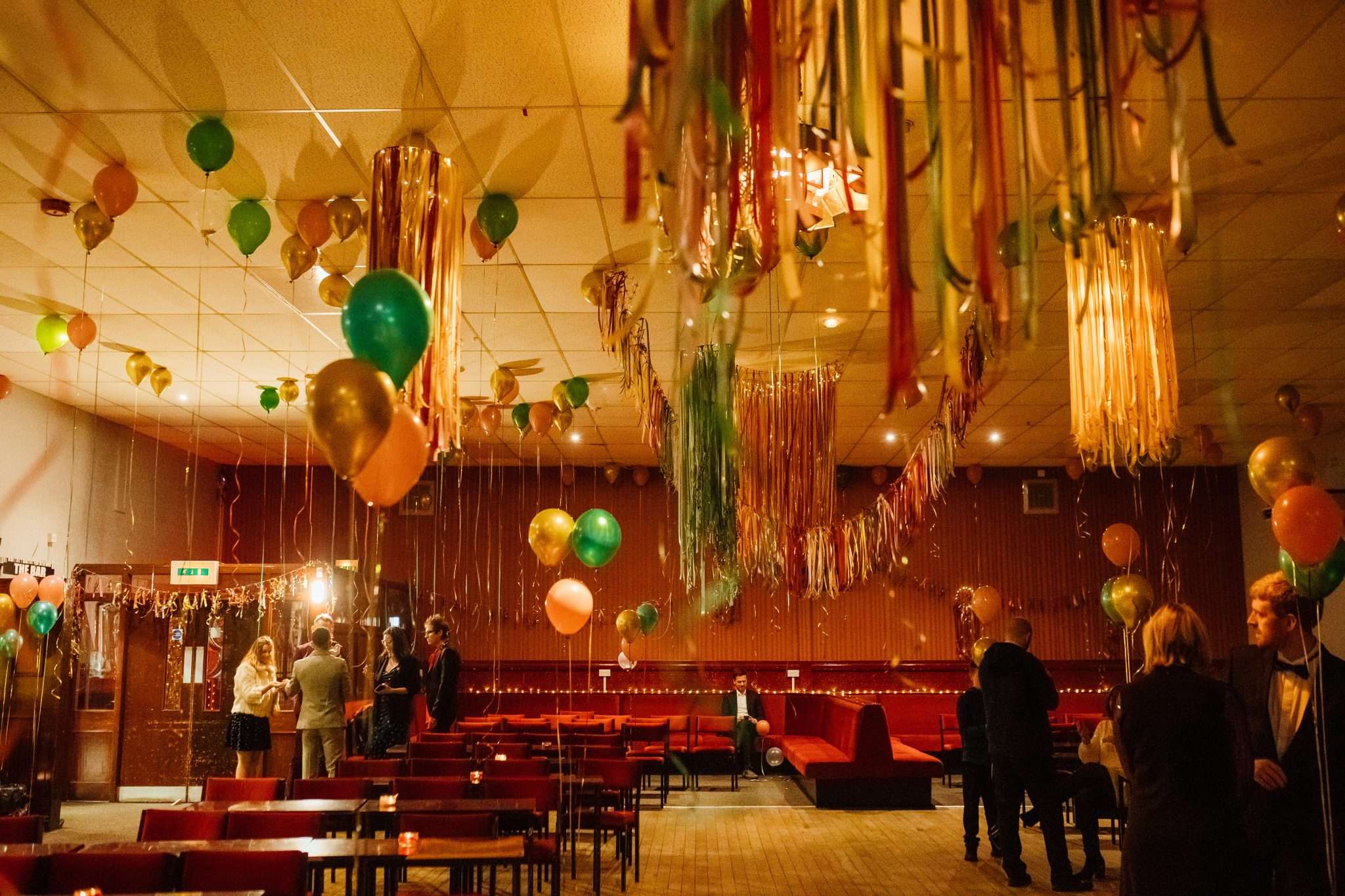 Their venue, Crookes Social Club in Sheffield, was the ideal space for them to have their parry. They could decorate it as they liked, it was inexpensive to hire and it could fit a lot of people meaning they could invite everyone they know! "We had approximately 250 guests", Lucy said. "We don't actually know as we wanted to have a fairly open-door policy. The food was the biggest cost but it was amazing and we only ended up with two leftover pizzas (which we ate at the end of the night!)"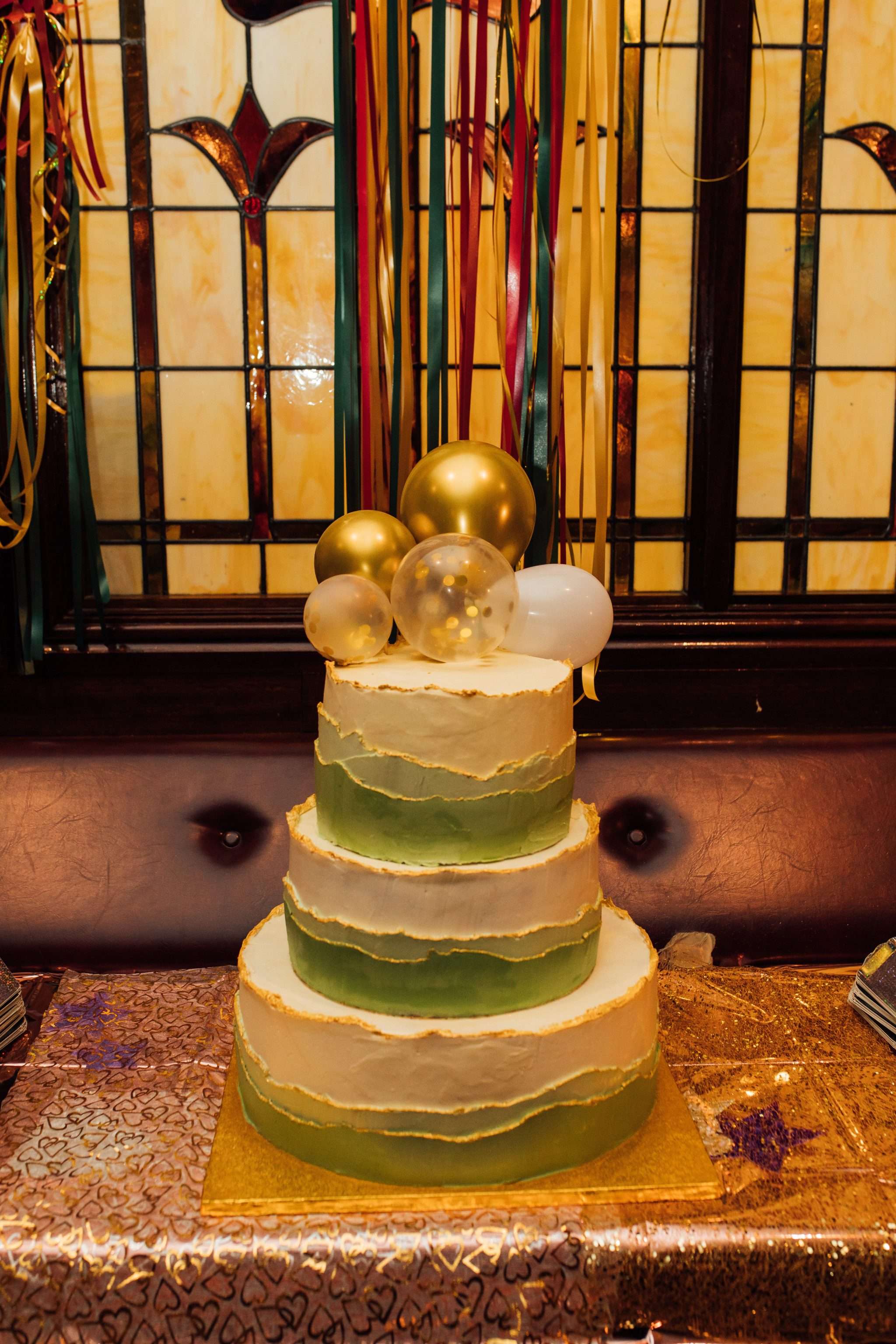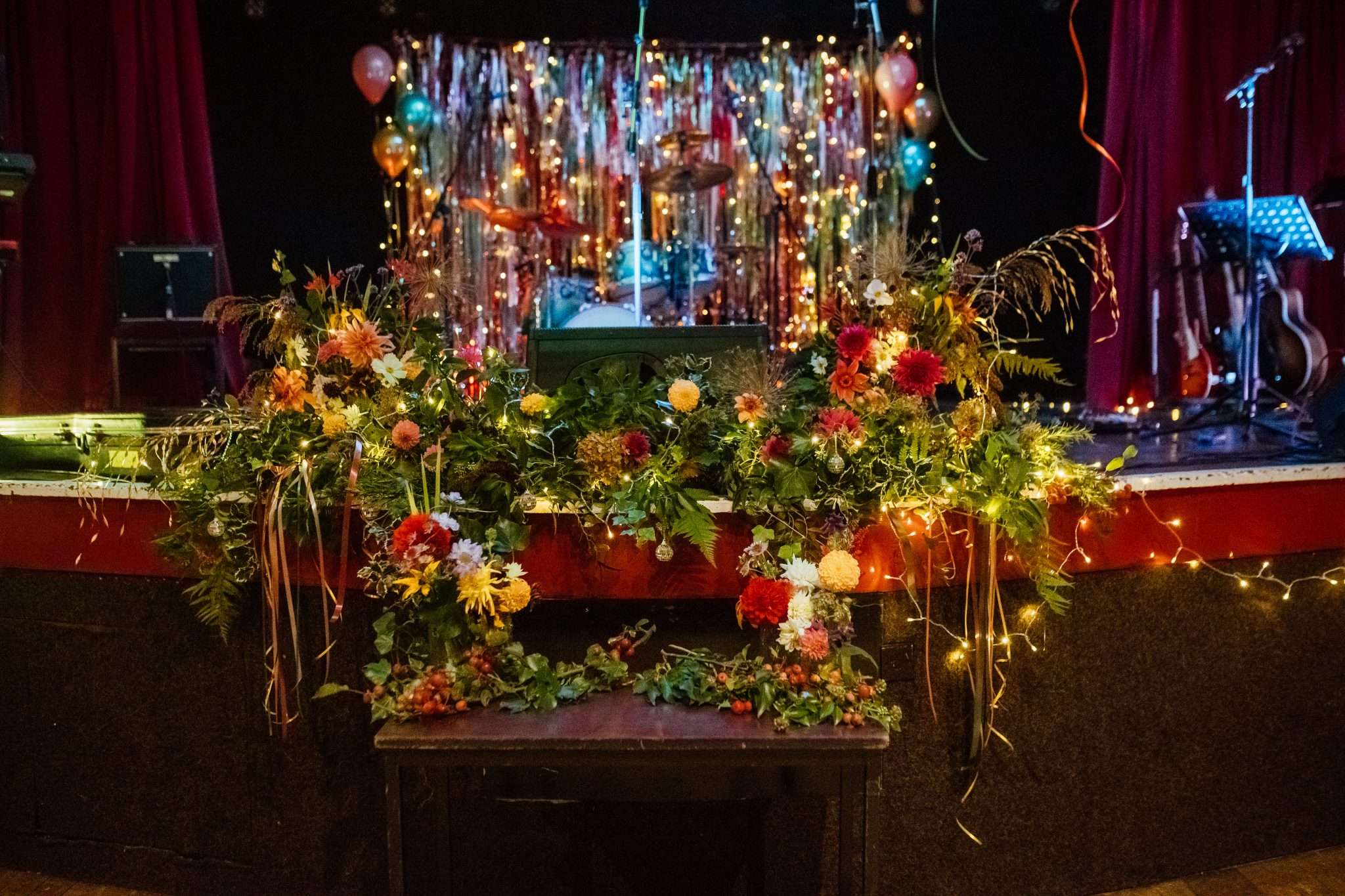 With their creativity as their greatest asset, Lucy and Paul rolled up their sleeves to craft their own decorations. The room was adorned with ribbon streamers, hoops, fairy lights, mini disco balls and balloons, all designed by the couple themselves. Friends and family also joined in, contributing everything from flower arrangements to musical performances.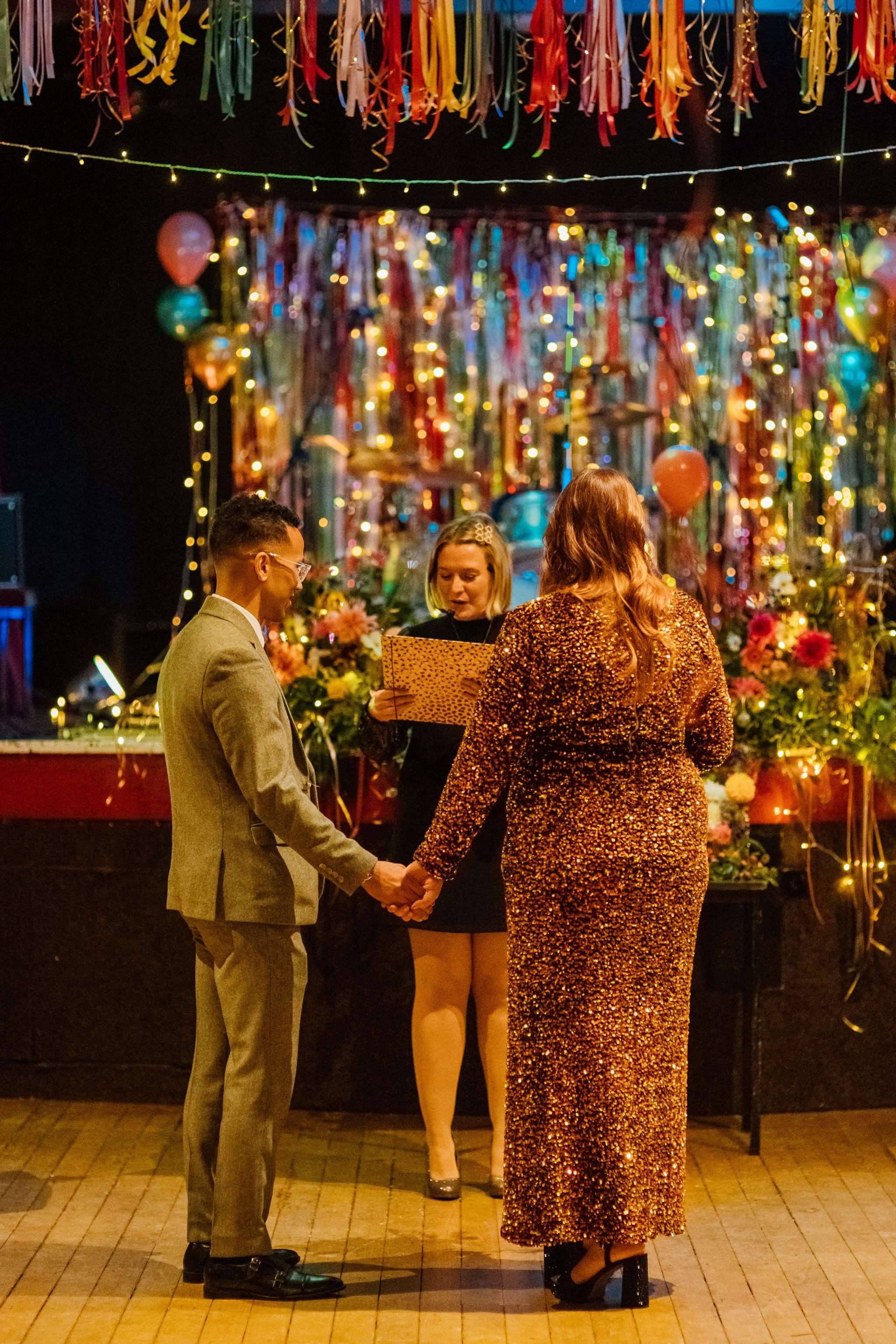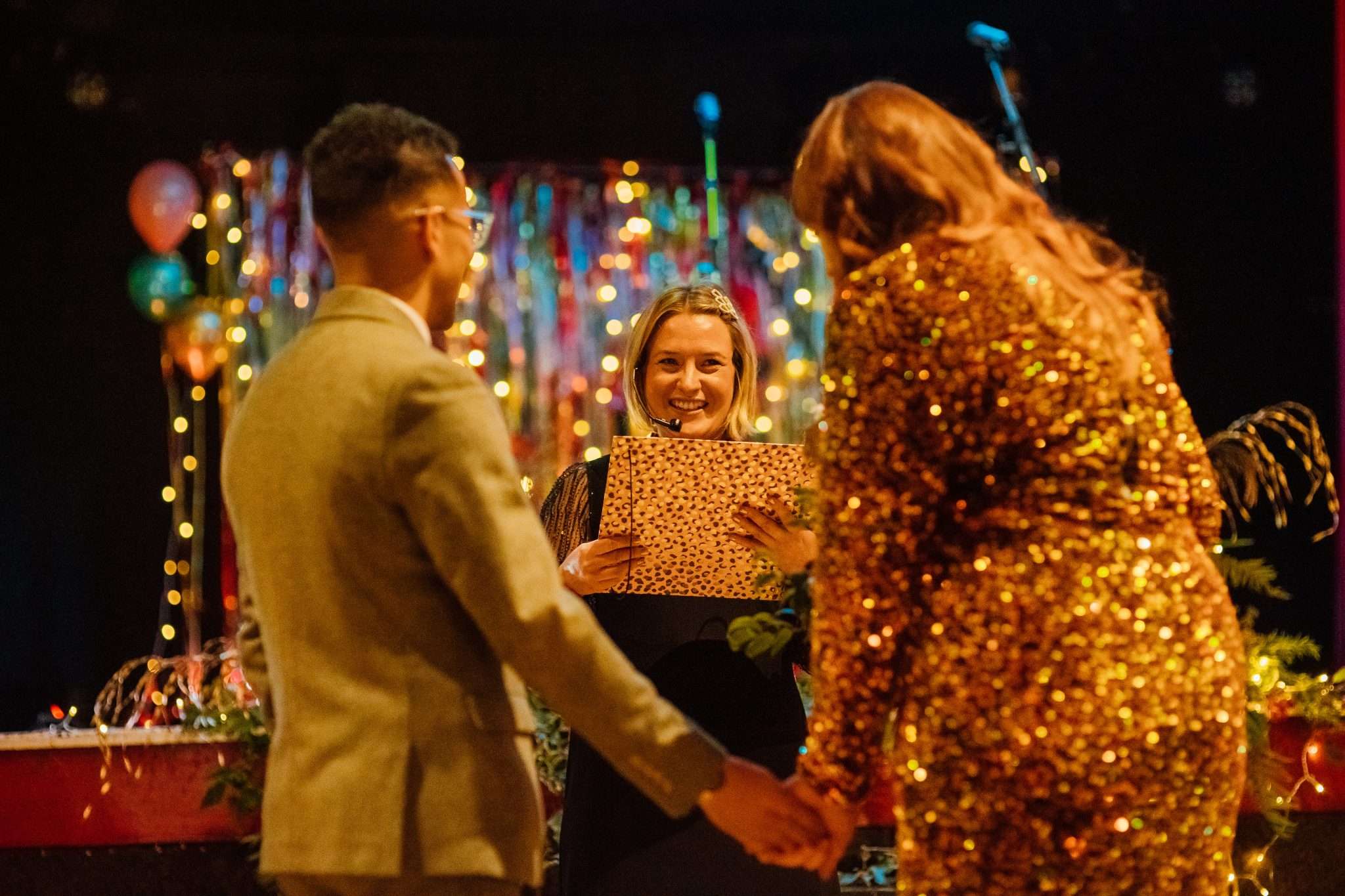 For Lucy, the most unforgettable moment of the day was when she first walked into the fully decorated room filled with sequin-clad guests. Although they had the legal ceremony the day before, they kicked off the party with a second ceremony led by a close friend. "I arranged for a string quintet made up of friends and ex-pupils to play a Regina Spektor song as I walked in. They also played Kiss from a Rose by Seal and our friend and folk legend, Jon Boden sang Dance with Somebody. Kate who officiated had the congregation in stitches with her Britney mic and cheesy gags. It was very unique to us as a couple."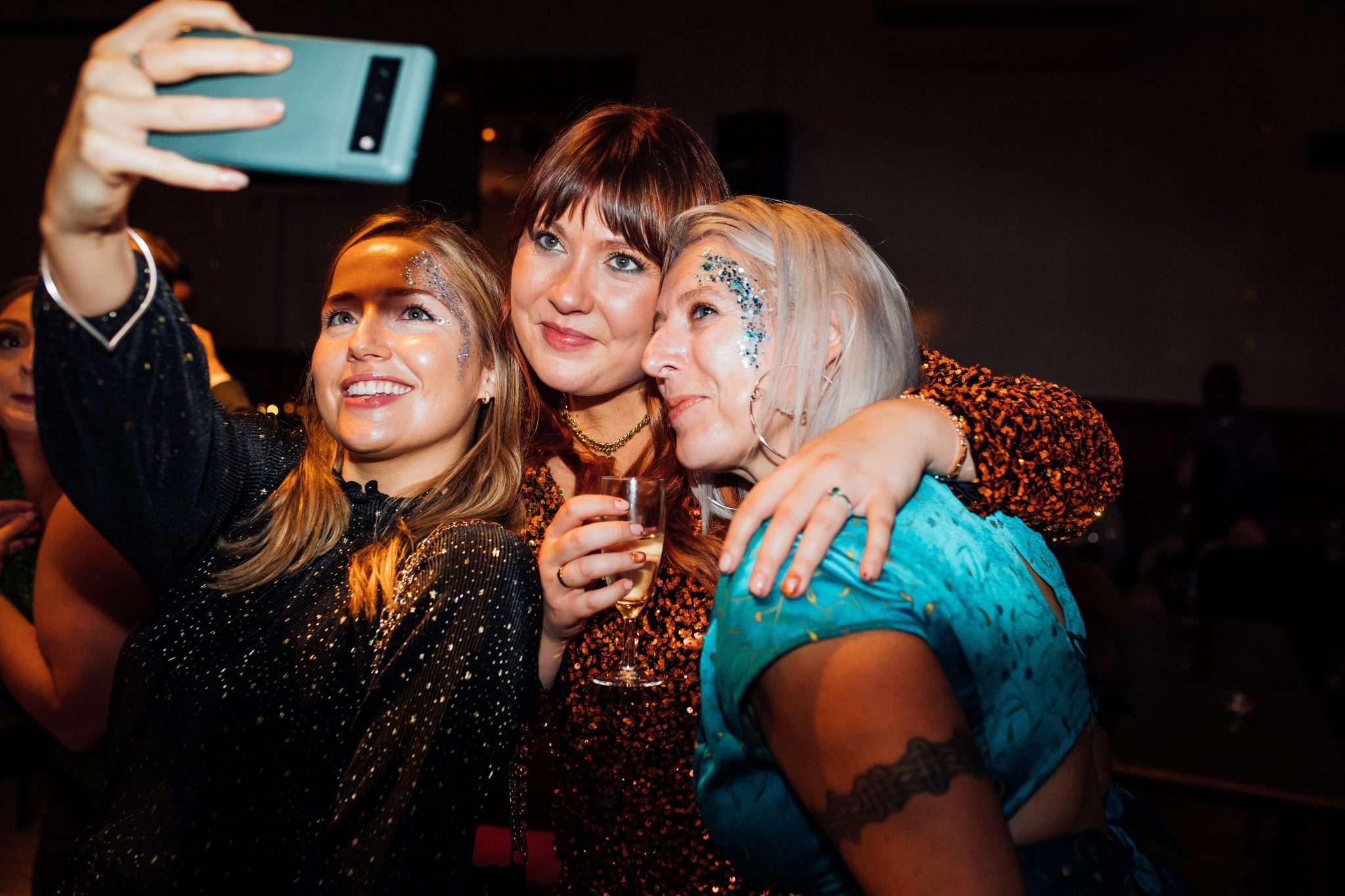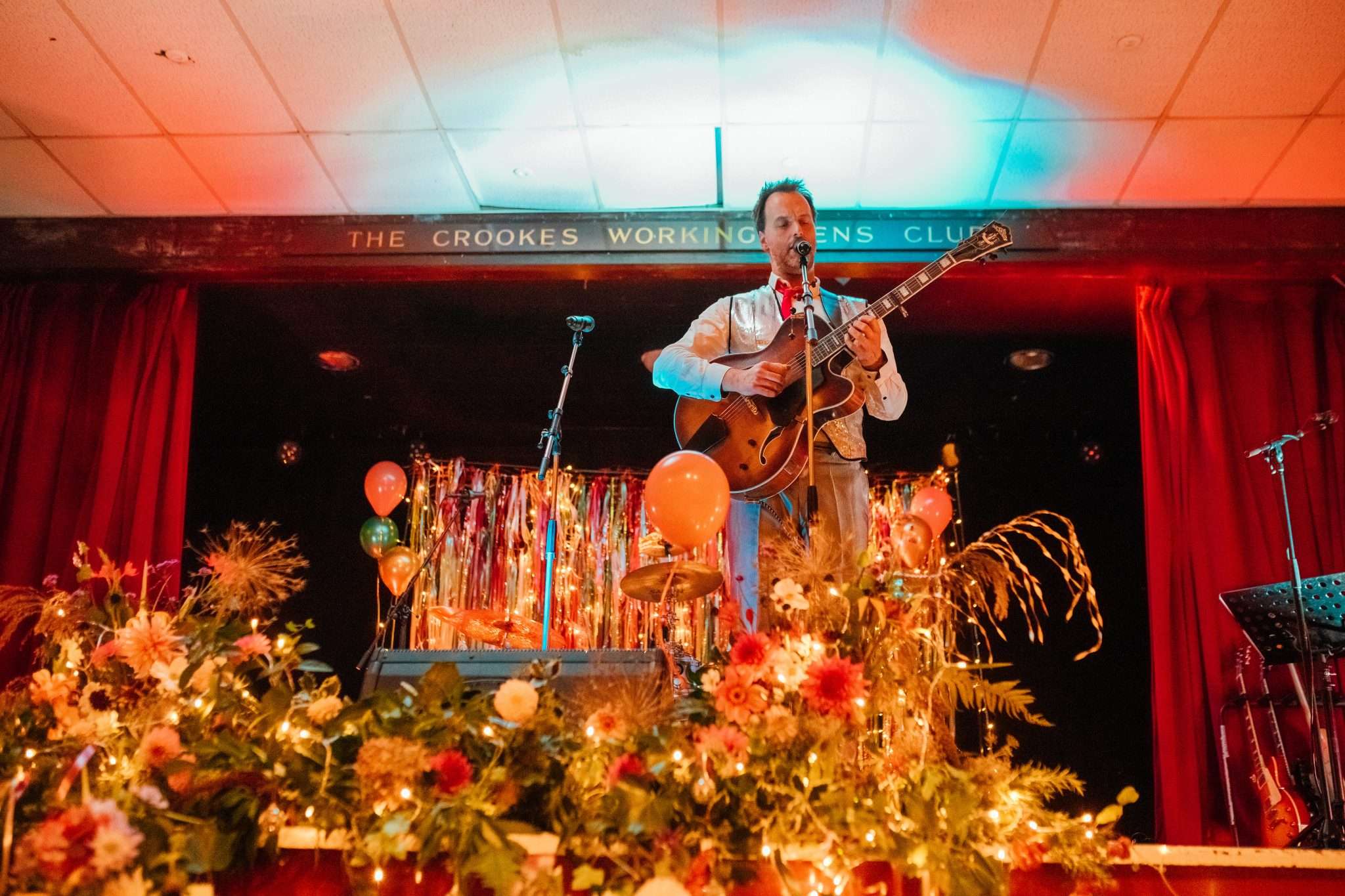 When though they were doing things non-traditionally, one of the things they found hardest during the planning was not having a big budget. Lucy concluded, "'We can do what we like' felt like our motto. We ended up being extremely creative to make the day special. Also using the 'we are broke' helped us avoid unnecessary traditions!"