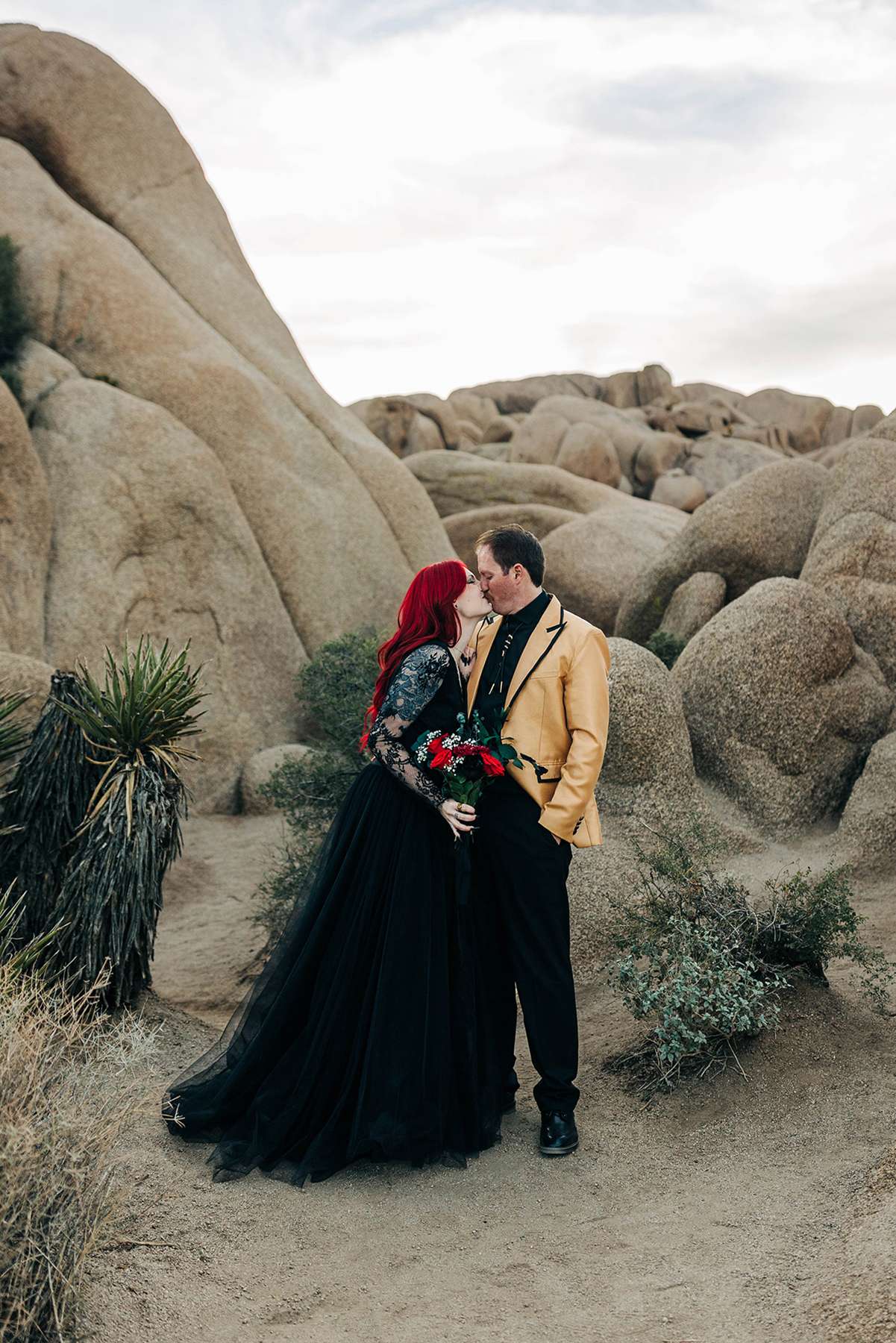 Charlie and Roger defied convention and had a non-traditional celebration. inspired by a fusion of dark Victorian aesthetics and the haunting beauty of the desert. They drew inspiration from unconventional sources such as movies like What We Do in the Shadows and the wedding scene in the The Invitation.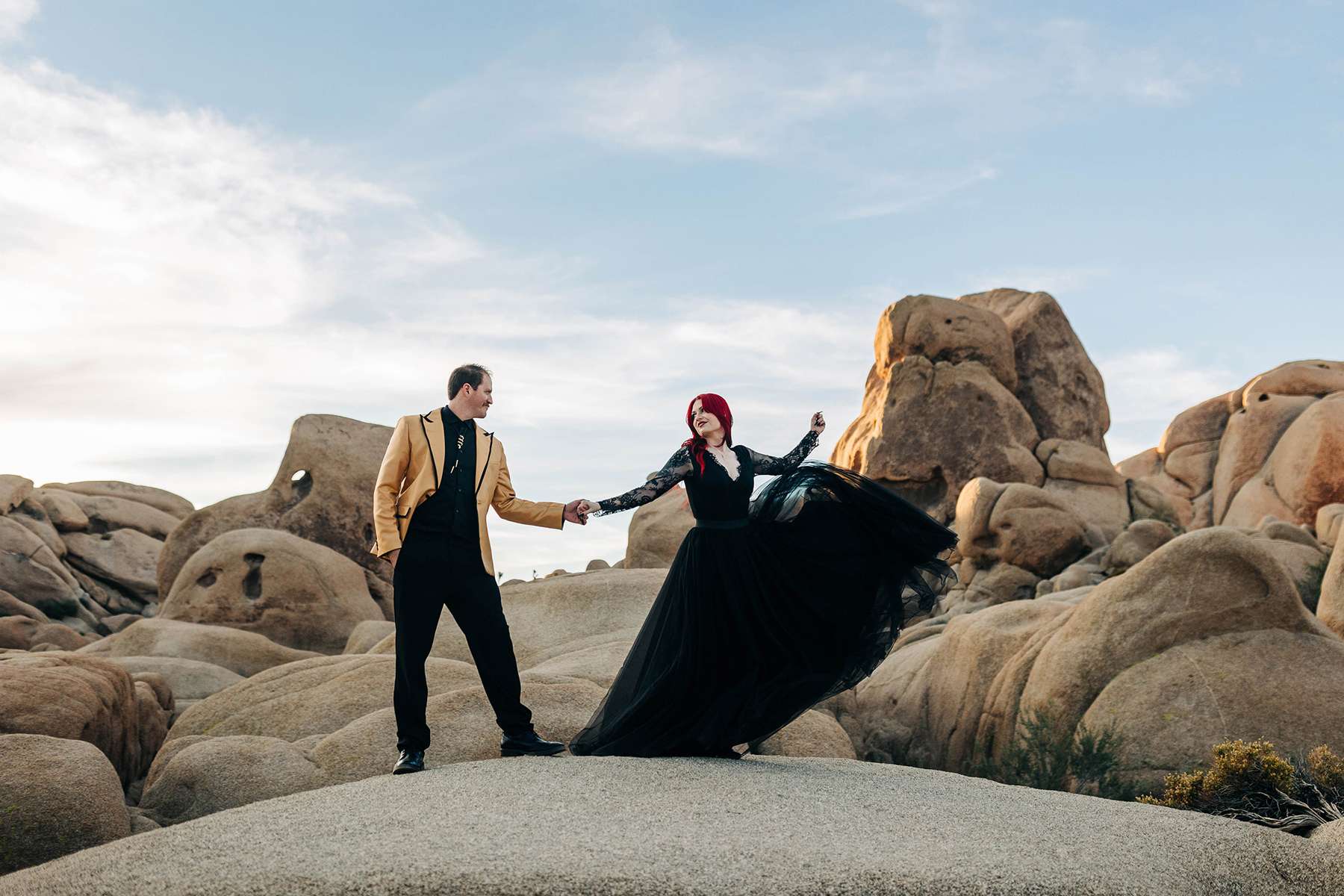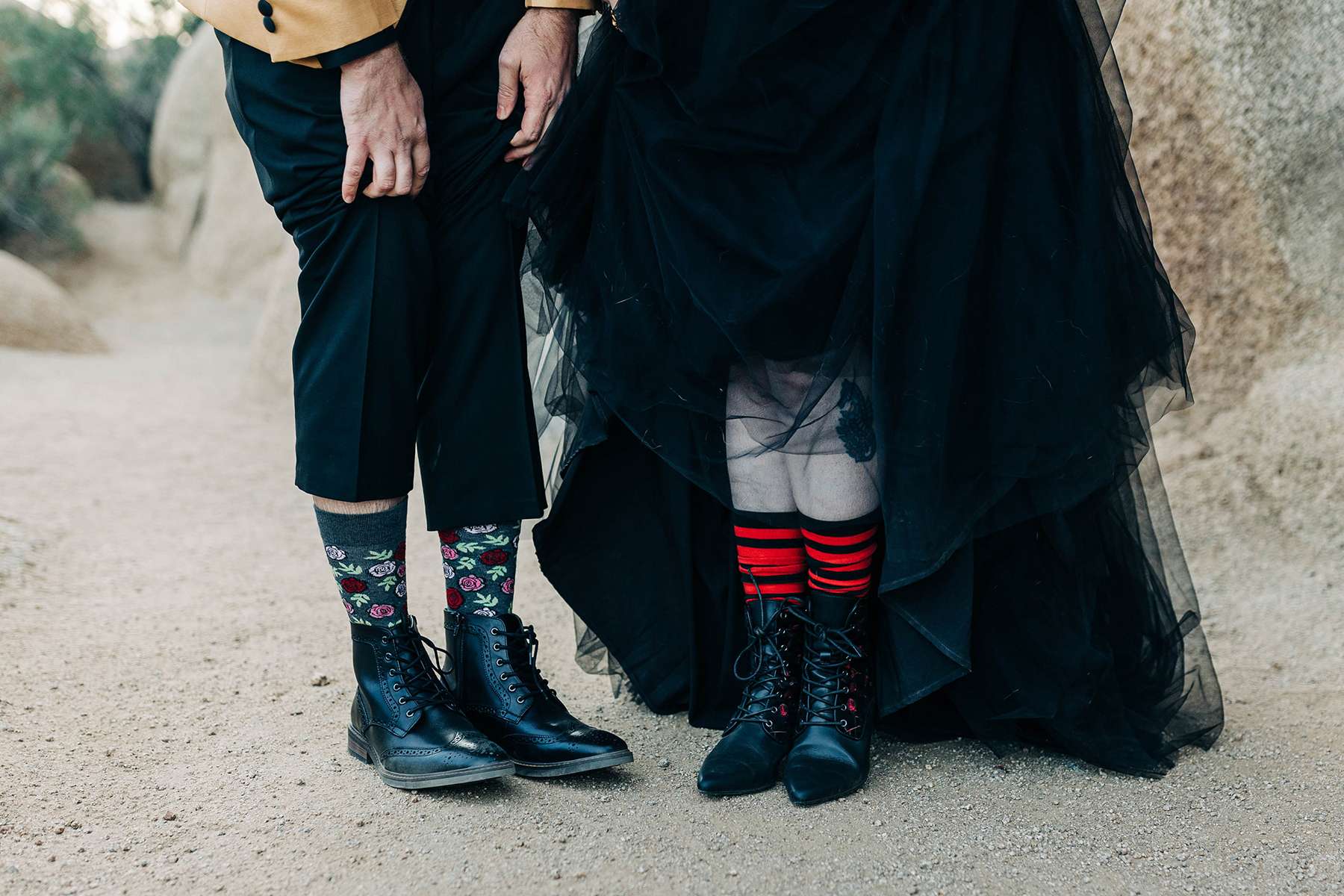 Rather than just one of them changing their name, they also chose to take a daring step by creating a new surname for their life together – Bowers. This symbol of unity and rebirth perfectly encapsulated their commitment to forging a path that was entirely their own.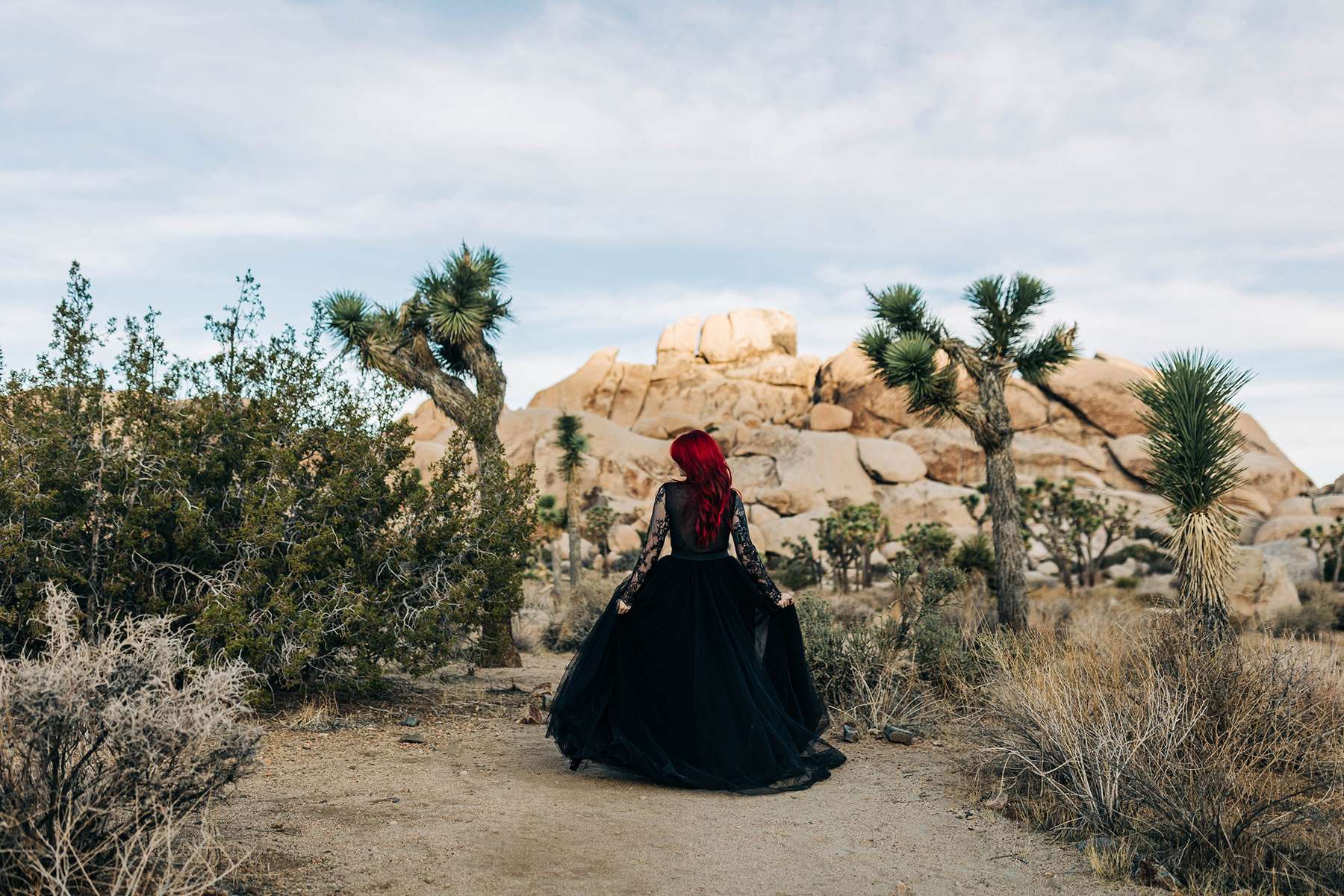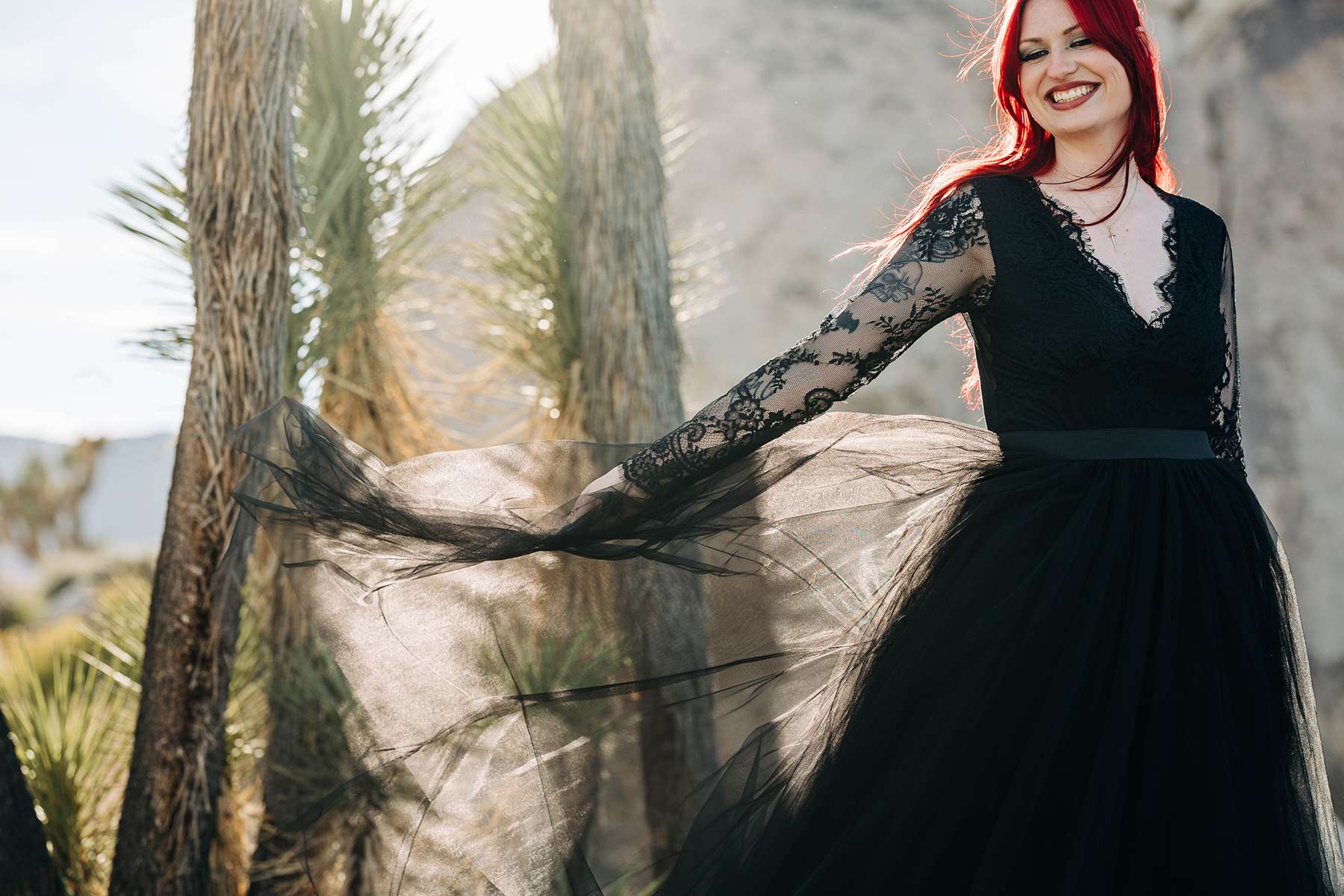 They exchanged private vows against the mesmerising backdrop of Joshua Tree in November 2022, followed by a short handfasting ceremony with four others present and a meal at their AirBnB afterwards.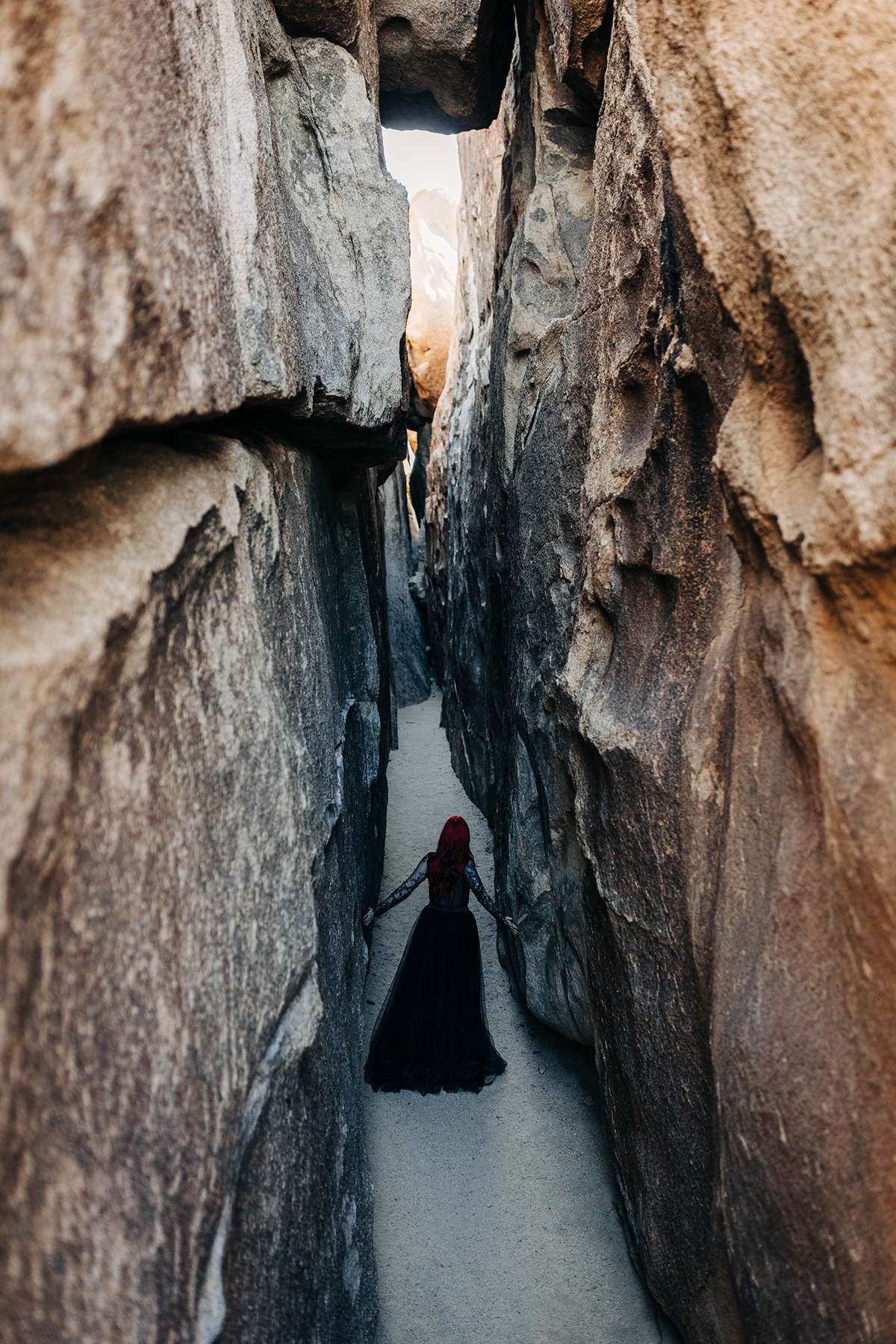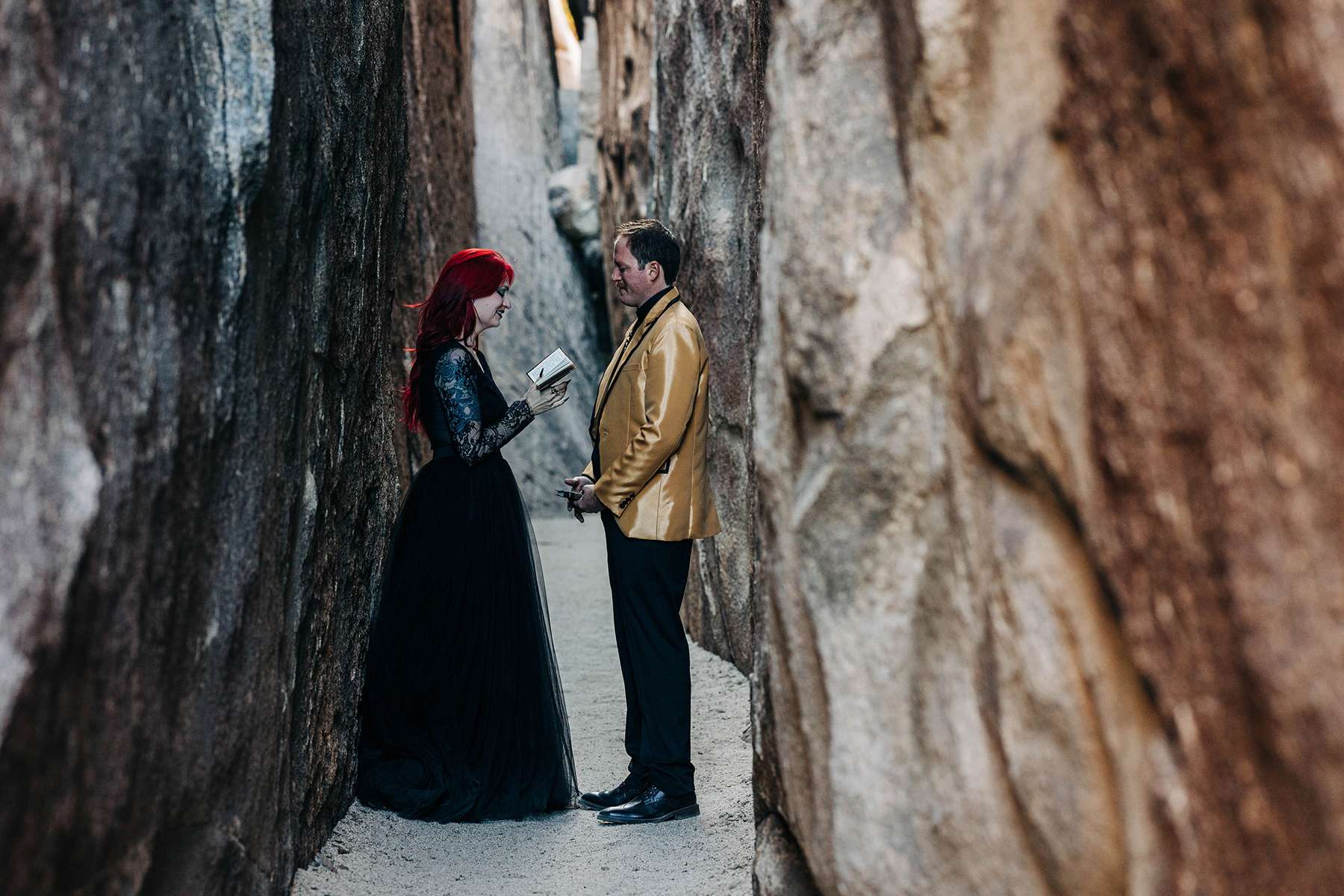 "We said our vows privately with the photographer at sunrise", the bride told us. "After sunrise portraits, I bride surprised Roger with a Thermos of coffee and we had alone time in the desert having coffee together last time before we're married. We then met our friends and had a handfasting ceremony. During which we had the most beautiful piece read from Les Miserables."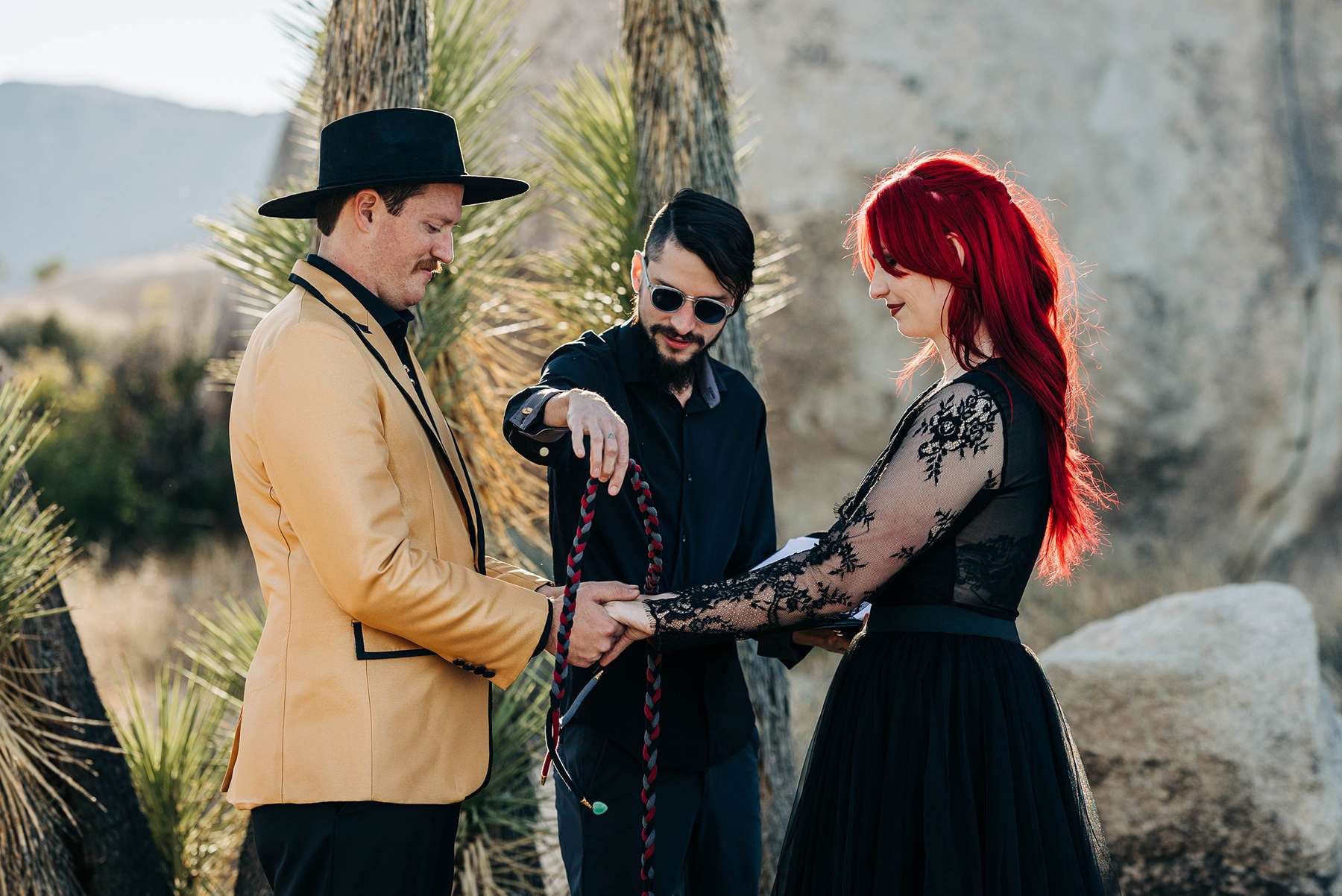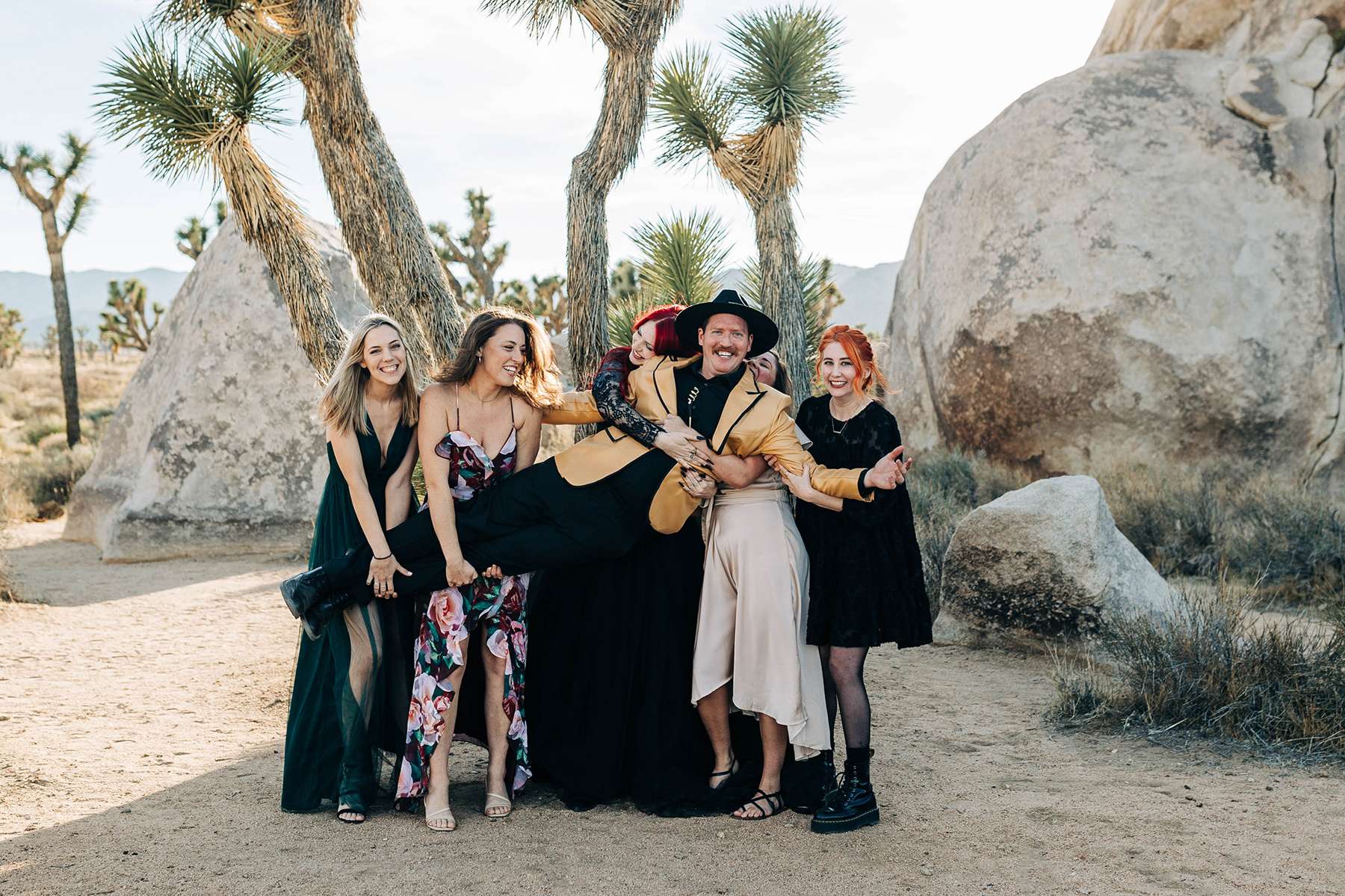 Roger donned a striking gold coat while Charlie defied convention in a captivating black dress that embodied her own individual style. And when it came to their reception, they indulged their taste buds and delighted their guests with pizza and tacos! While they said choosing an AirBnB as their reception venue had it's challenges ("Trying to plan reception decor when we only have a few pictures of the space was hard!") it also ended up being the perfect cost-effective idea for their micro wedding. "We had a ton of taper candles, black and red roses, a solid black cake and two ravens as cake topper", Charlie explained. "We also served our two favourite foods for dinner – pizza and tacos!"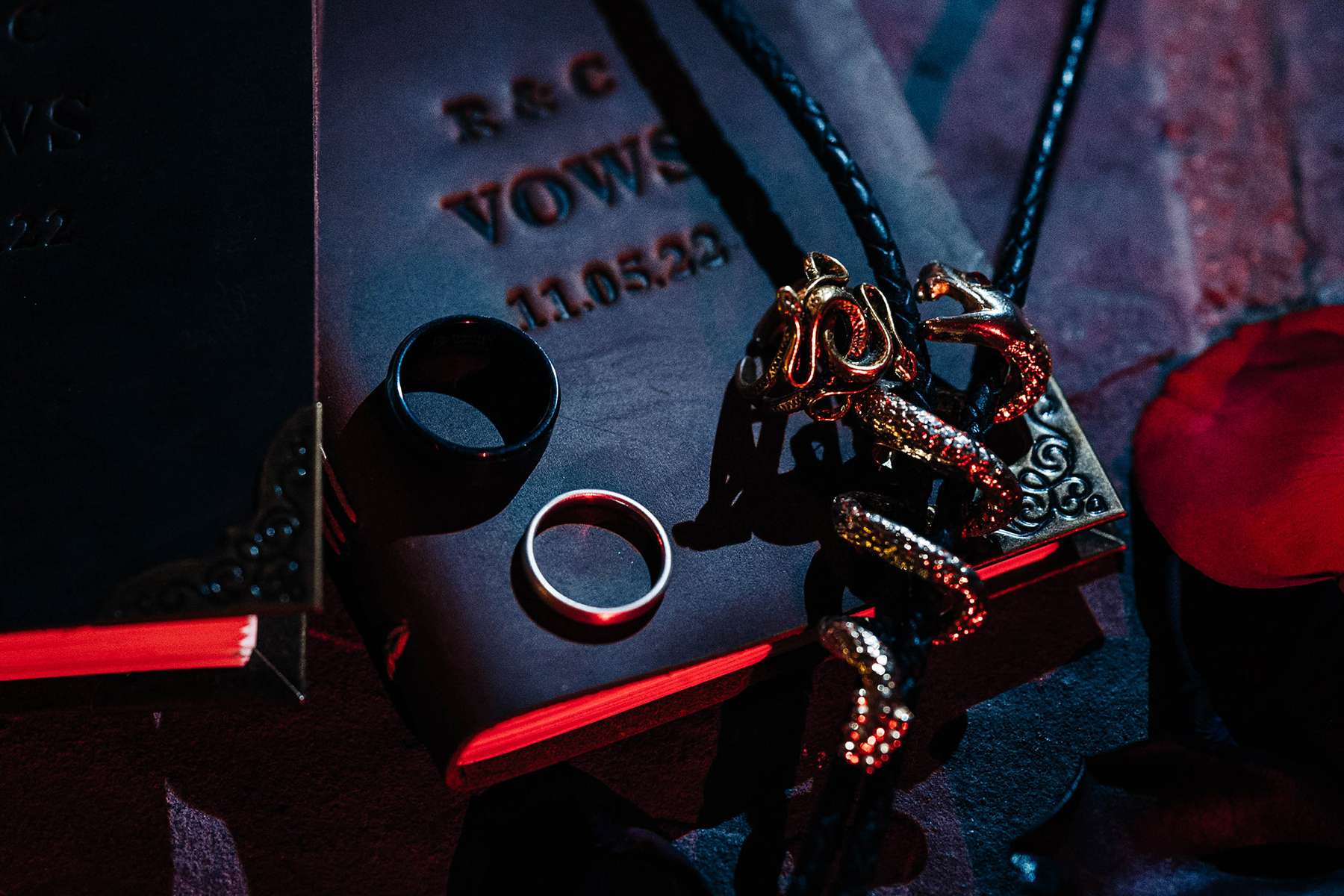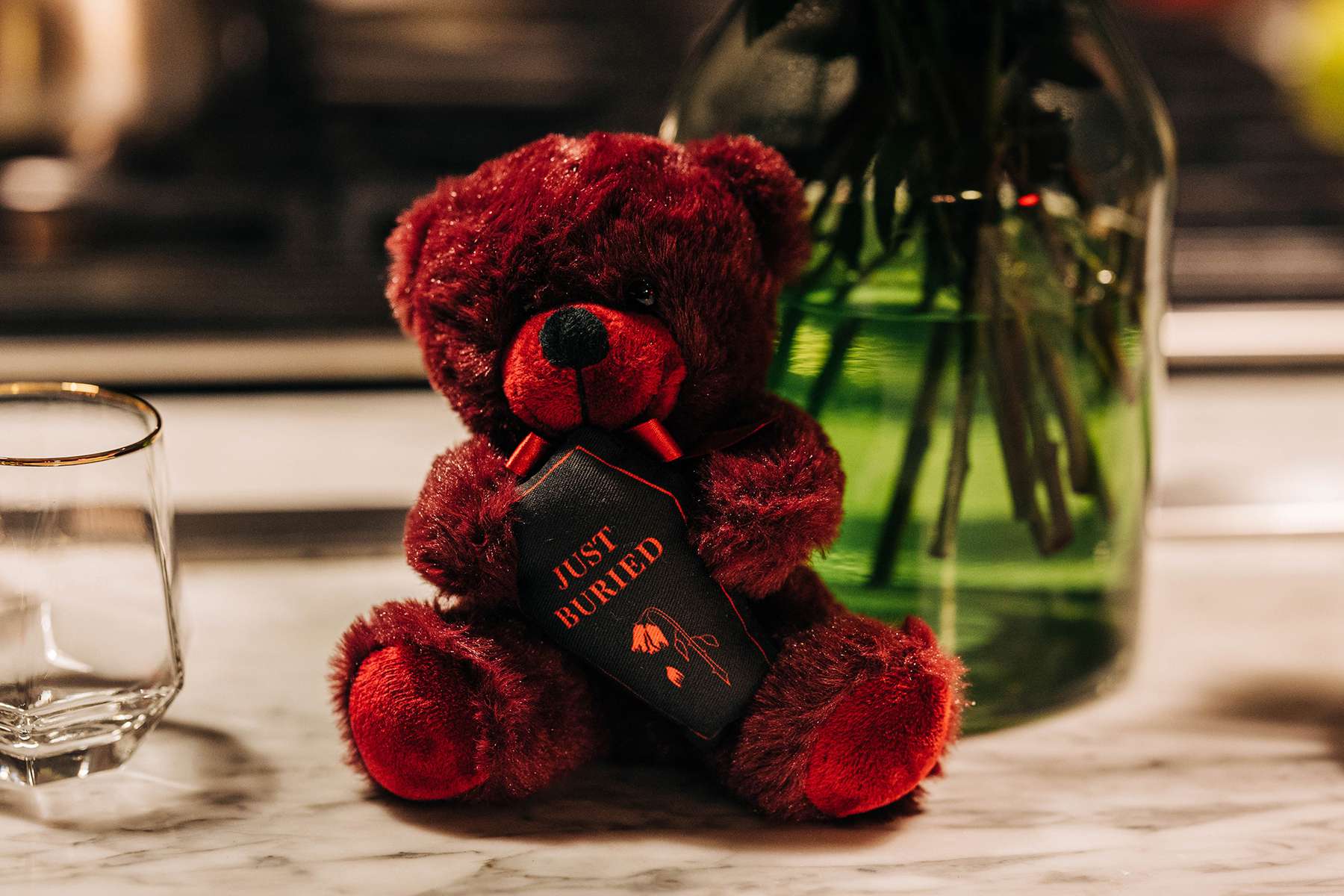 Having such a small wedding meant they could keep their costs low, with their main investing being on their photographer. "We knew we wanted a fantastic photographer and so we saved money on the venue", said the bride. "I know they can get super expensive, but getting married in national park saved us thousands. We also had a micro wedding so didn't have lots of guests to pay for!"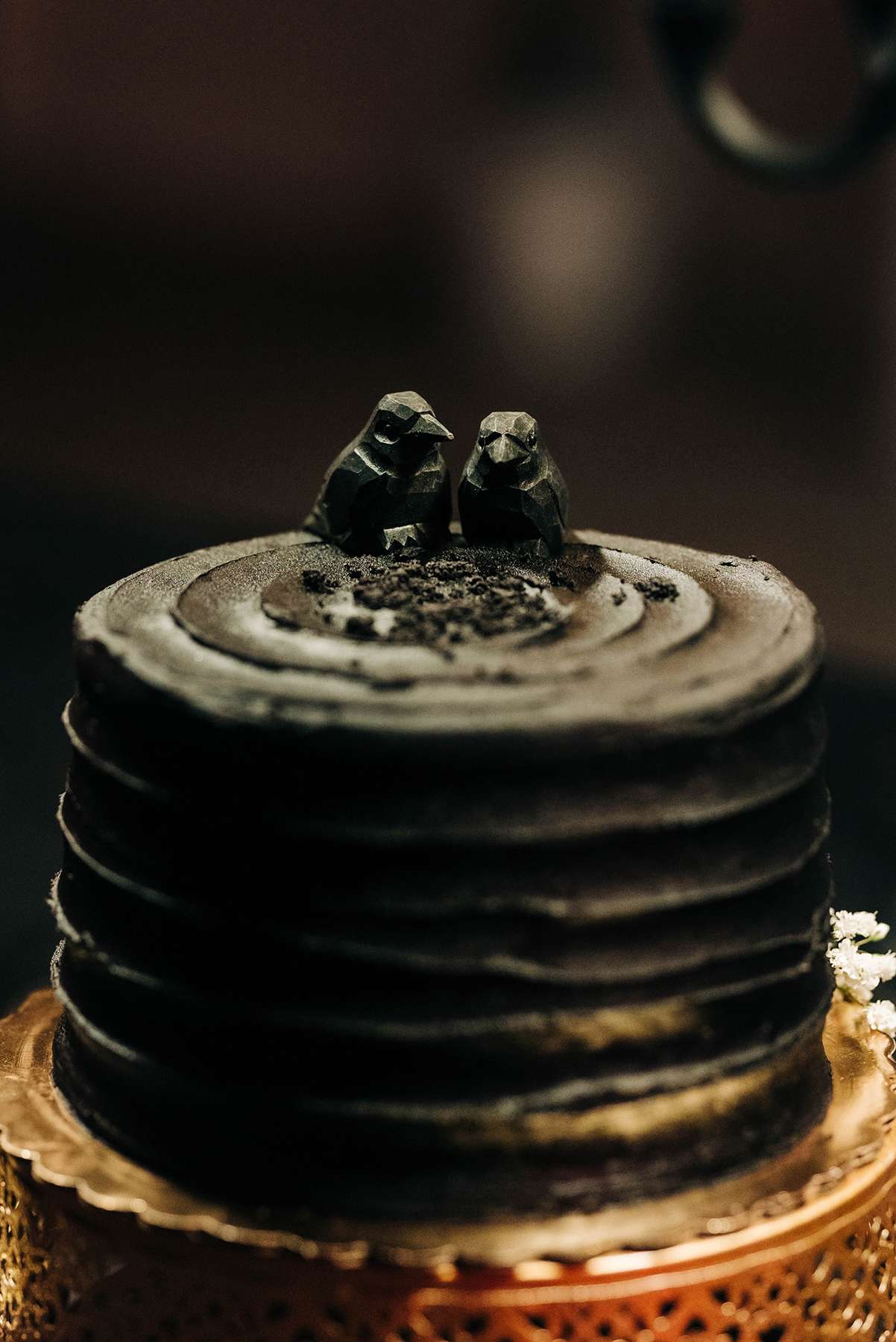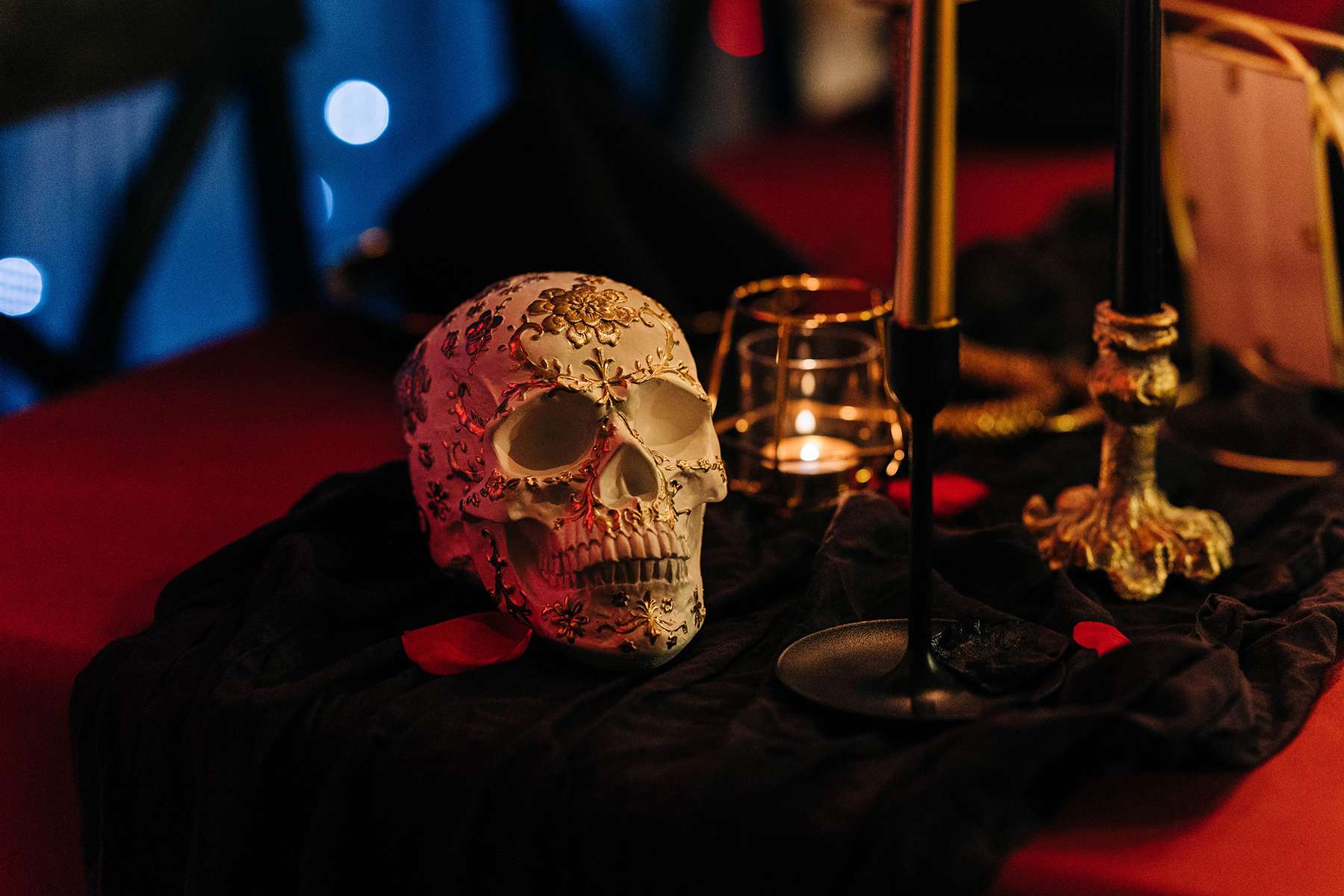 They also DIYed a bunch of things, mainly the flowers. Although Charlie now admits she wishes they'd hired a professional! "The worst thing about the planning was stressing about flower delivery and getting the arrangements together days before ceremony". she said. "If we were to do it again we probably wouldn't DIY the flowers. They looked beautiful but I know a florist could have done more with them. A wish we'd realised how much work doing the wedding totally DIY would be!"