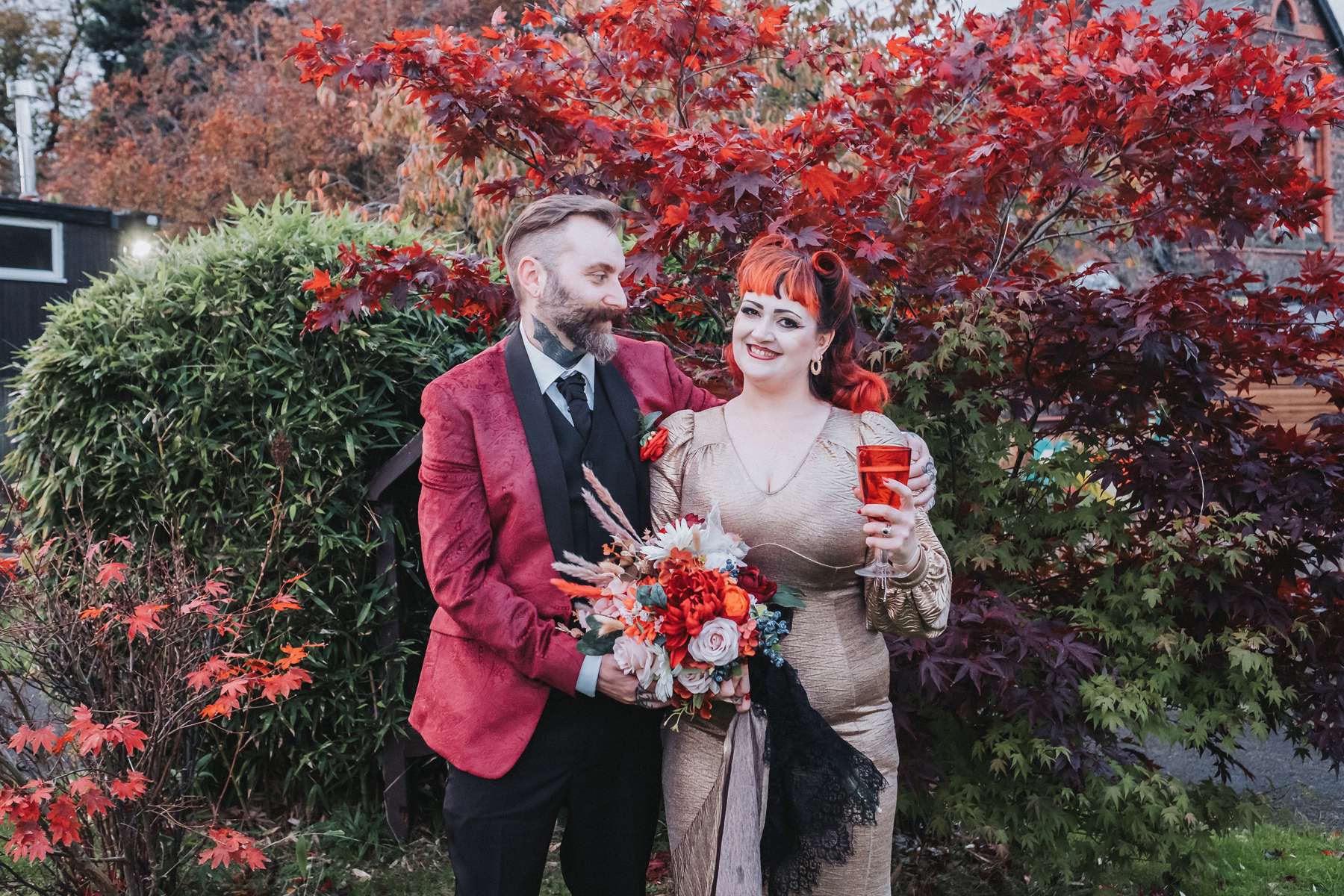 From transforming a school into a stunning wedding venue to DIY projects and heartfelt moments, Laura and Damien's wedding was every bit a creative affair. They were inspired by their shared love for all things gothic, while still wanting to embrace an elegant and classy ambiance. Their scoured Pinterest and Rock n Roll Bride magazine for inspiration, and their chosen colors of black, red and gold set the tone for their distinctive celebration.
Laura shared, "We wanted the wedding to reflect us – gothic, but classy and smart. We then went around local charity shops to see what we could find for cheap and replicated some of our favourite ideas."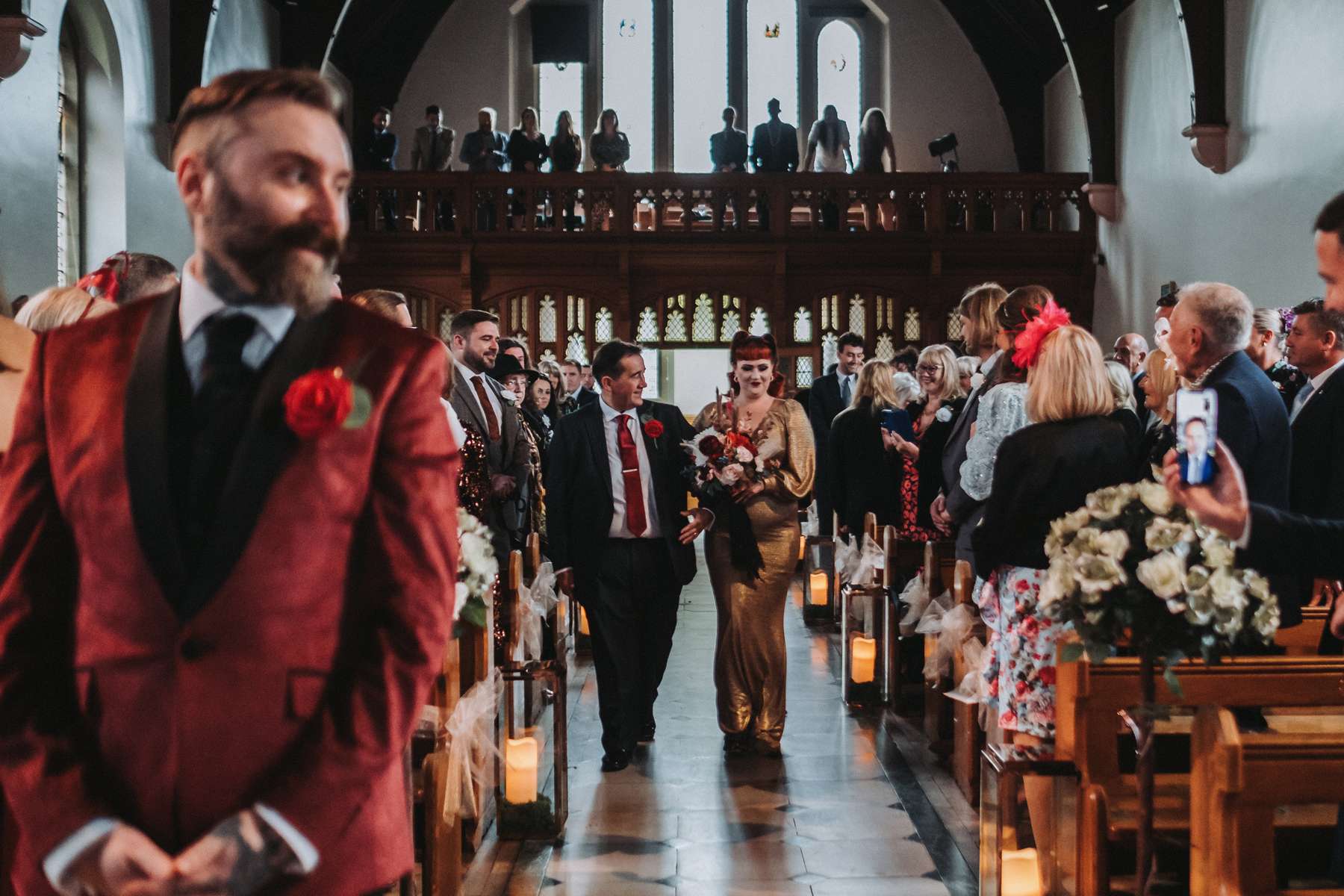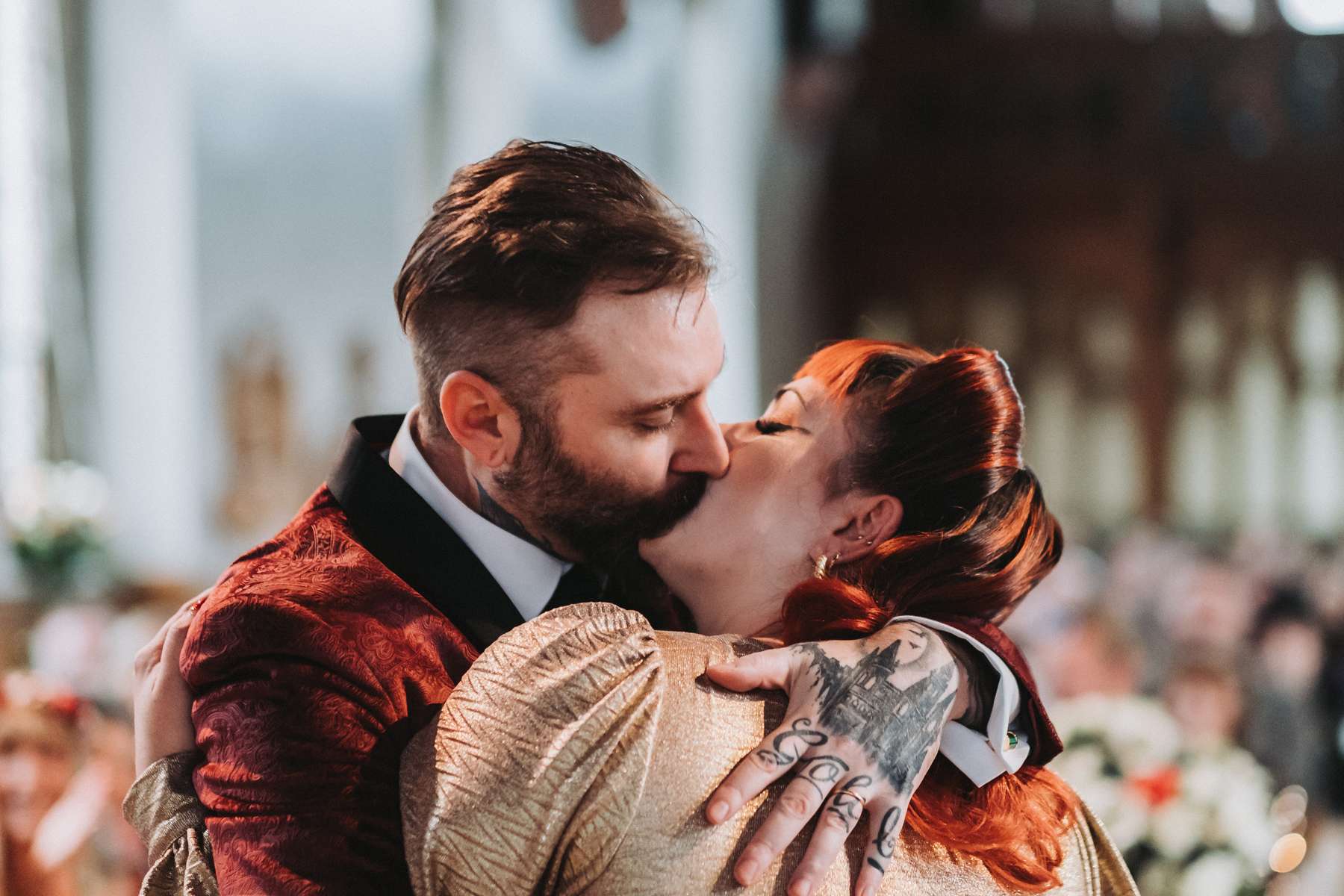 The wedding was held at a school and so they had the entire half term break to set things up and transform the space. The couple, plus their family and friends took DIY to a whole new level, pouring their creative talents into every aspect of the day. As a freelance illustrator, Laura used her artistic skills to design the wedding invites and a custom wax seal stamp. They handcrafted wooden circles with the names of all the guests, created bouquets and flower arrangements, and even spray-painted lanterns on the tables.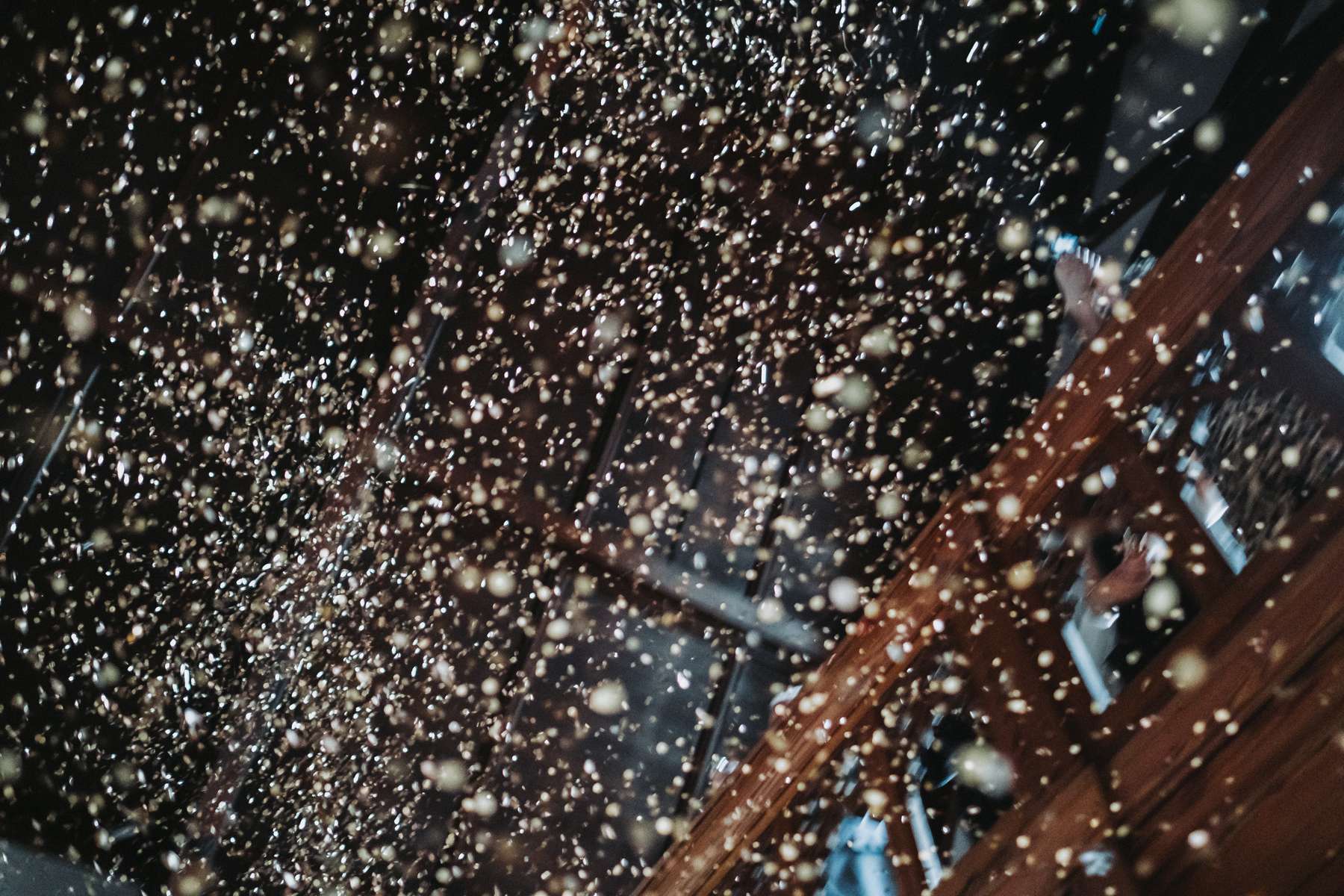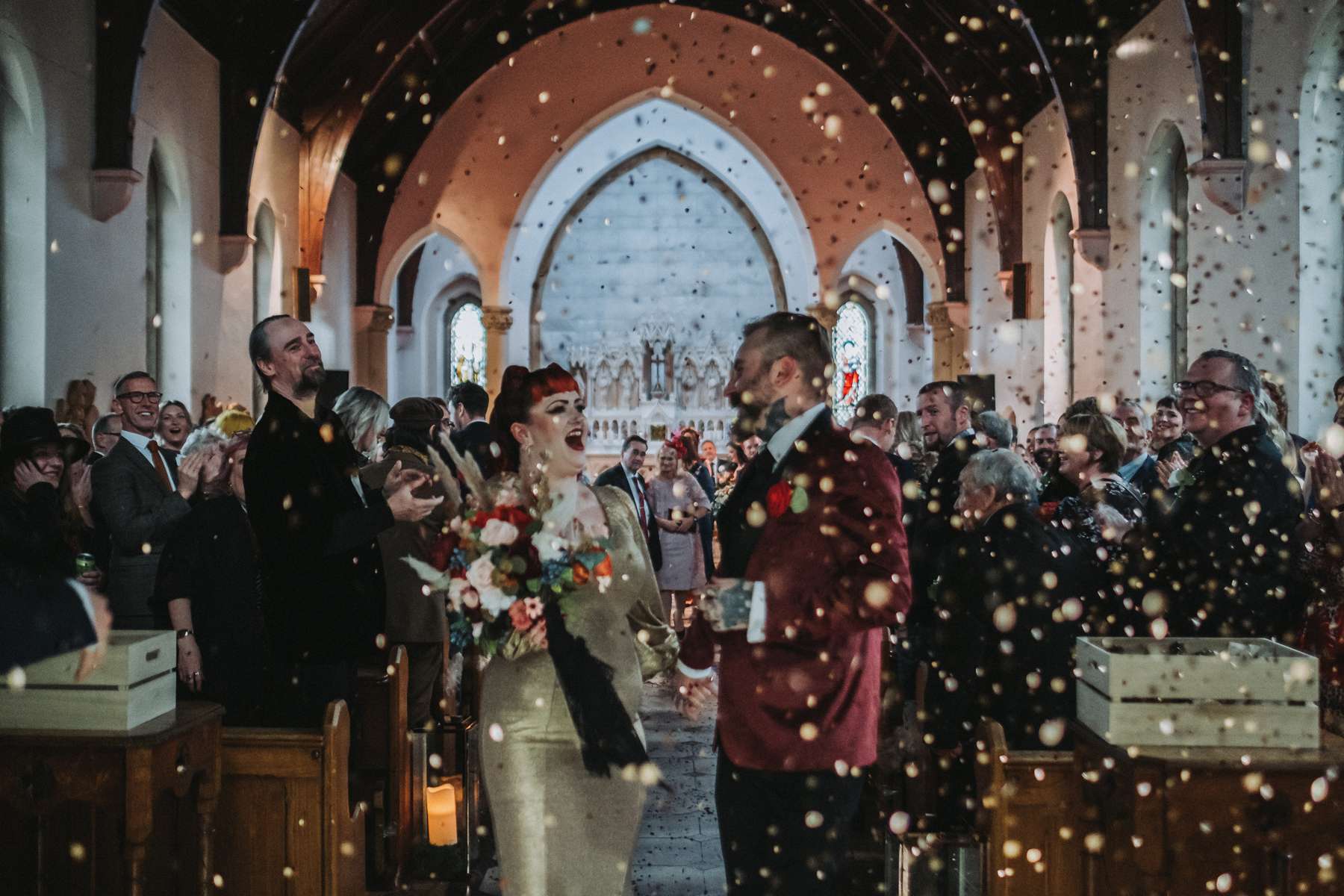 Only a handful of people had ever married in St. Vincent's chapel before, and Laura believes it had never been as full as it was on their special day, "Around 200 people showed up!" she said, "and as we left the chapel, to Queen's You're my Best Friend as gold confetti cannons were fired from the top balcony."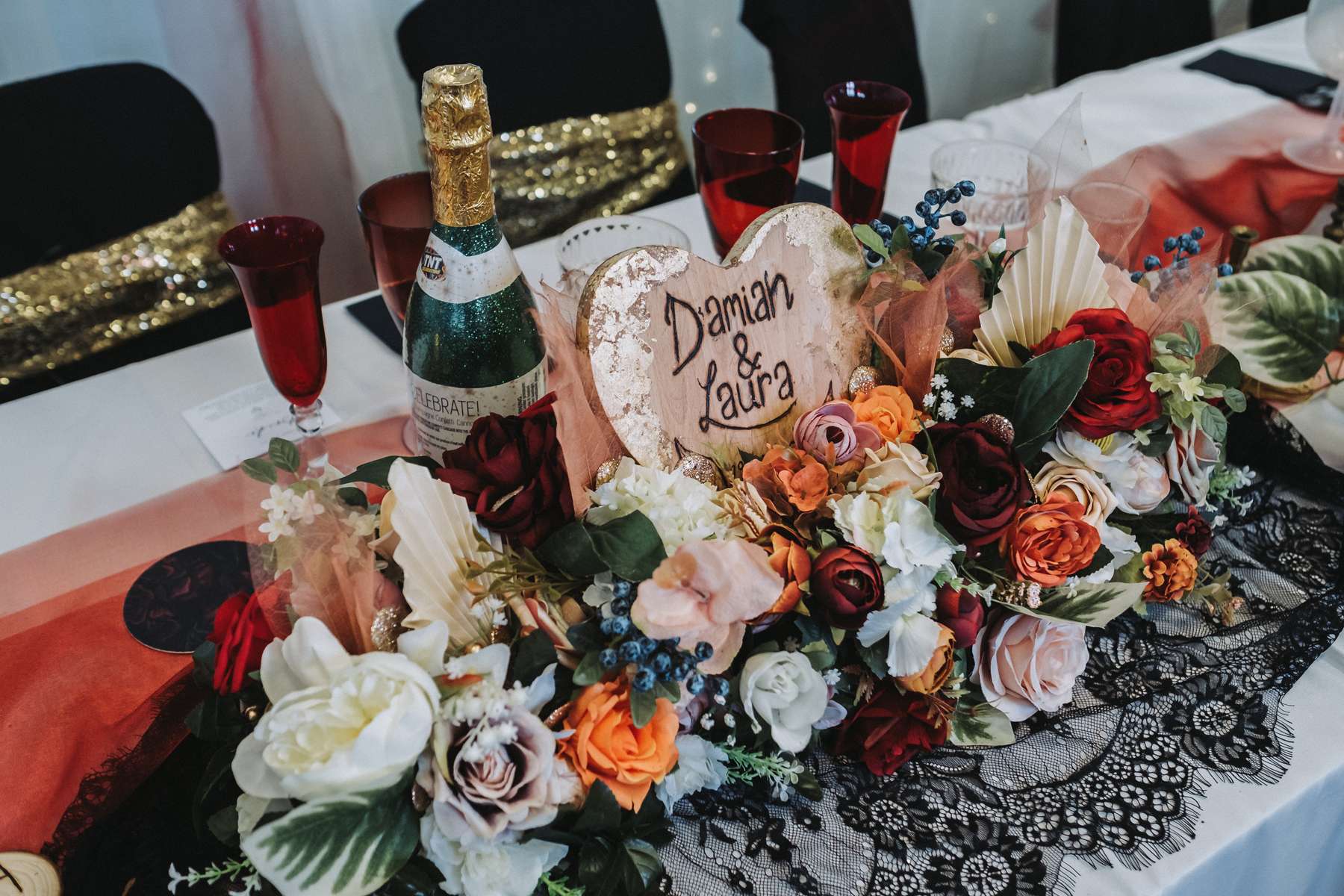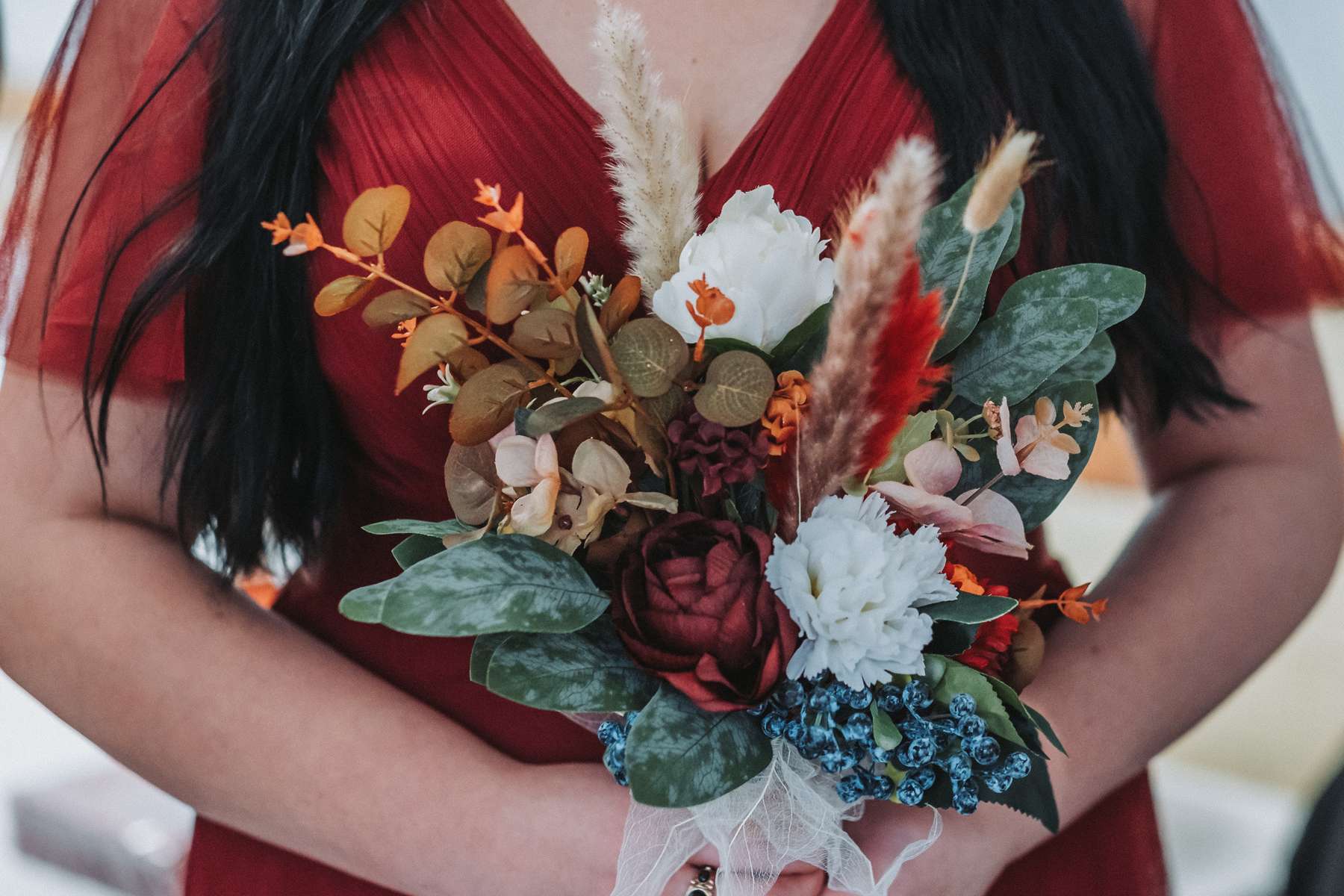 Reflecting on their wedding planning journey, Laura and Damien offered valuable advice to future couples. "Do exactly what you want", they said, "make your day a reflection of you. It's nobody's day except yours."