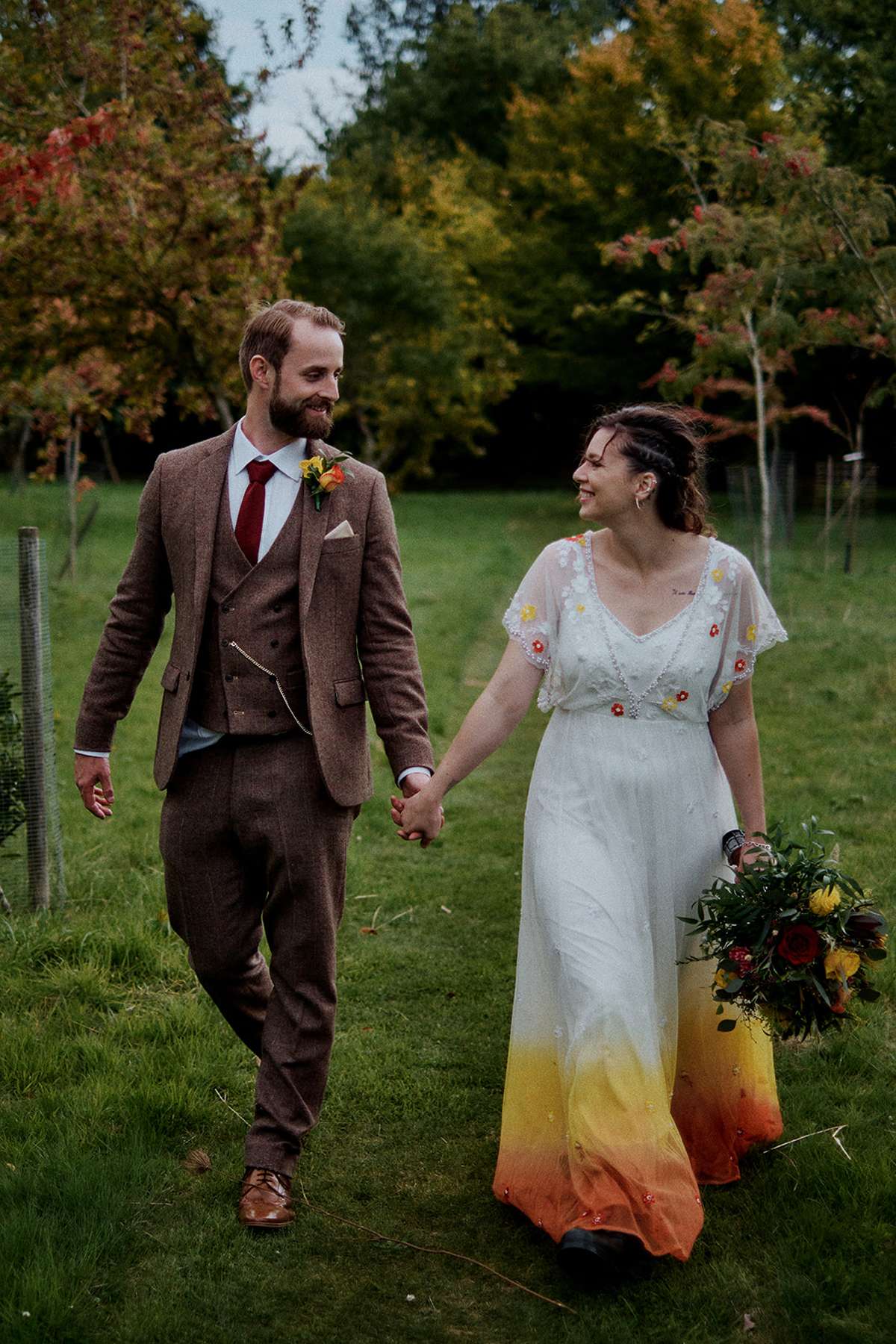 From the moment their guests stepped into Jamie-Leigh and Daniel's wedding, they were transported to a realm where the vibrant hues of autumn blend seamlessly with the thunderous beats of heavy rock music. Their wedding theme, lovingly dubbed "Autumnal Viking Rock," was a testament to their shared love for rich colours, mythology, and the exhilarating energy of their favourite music.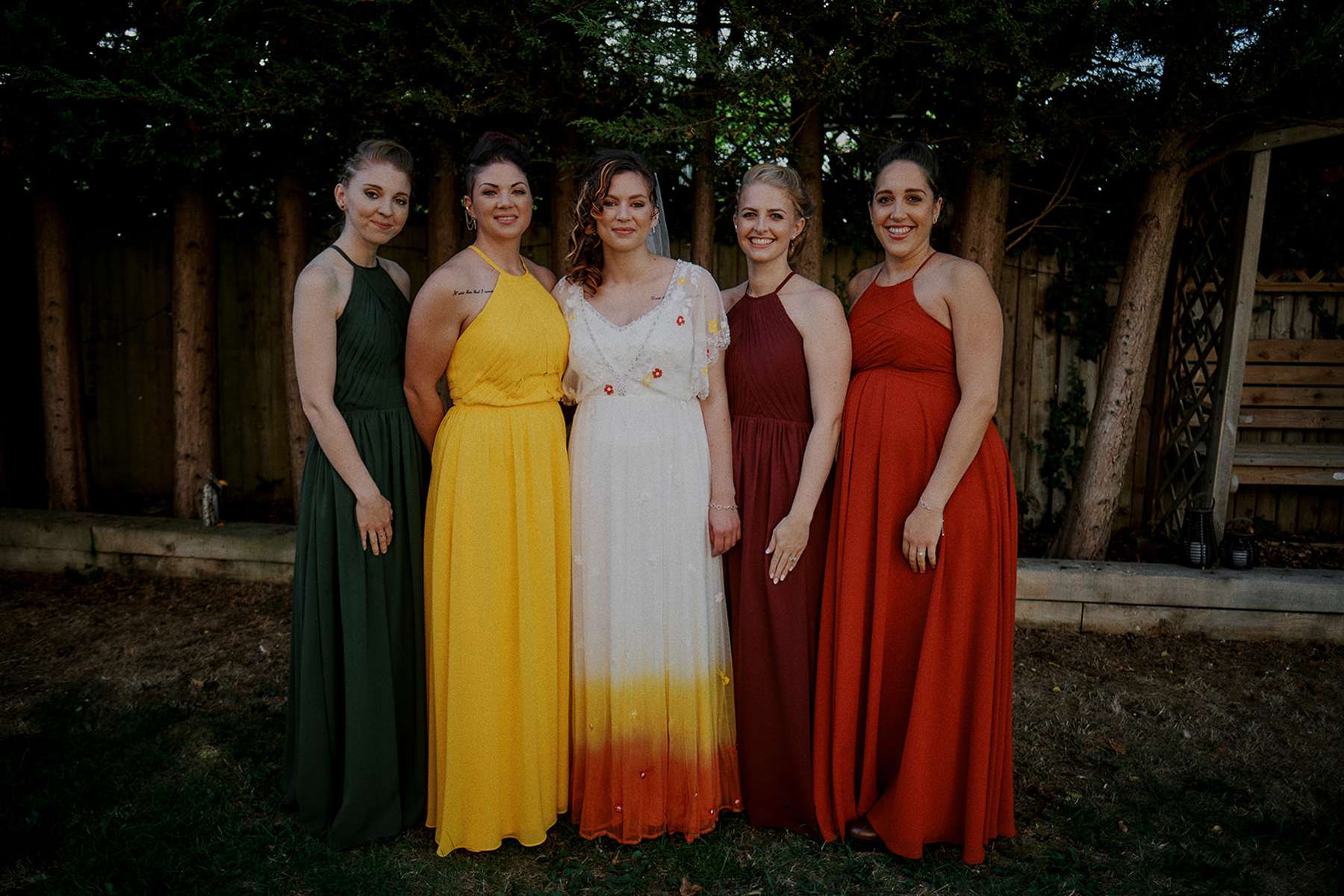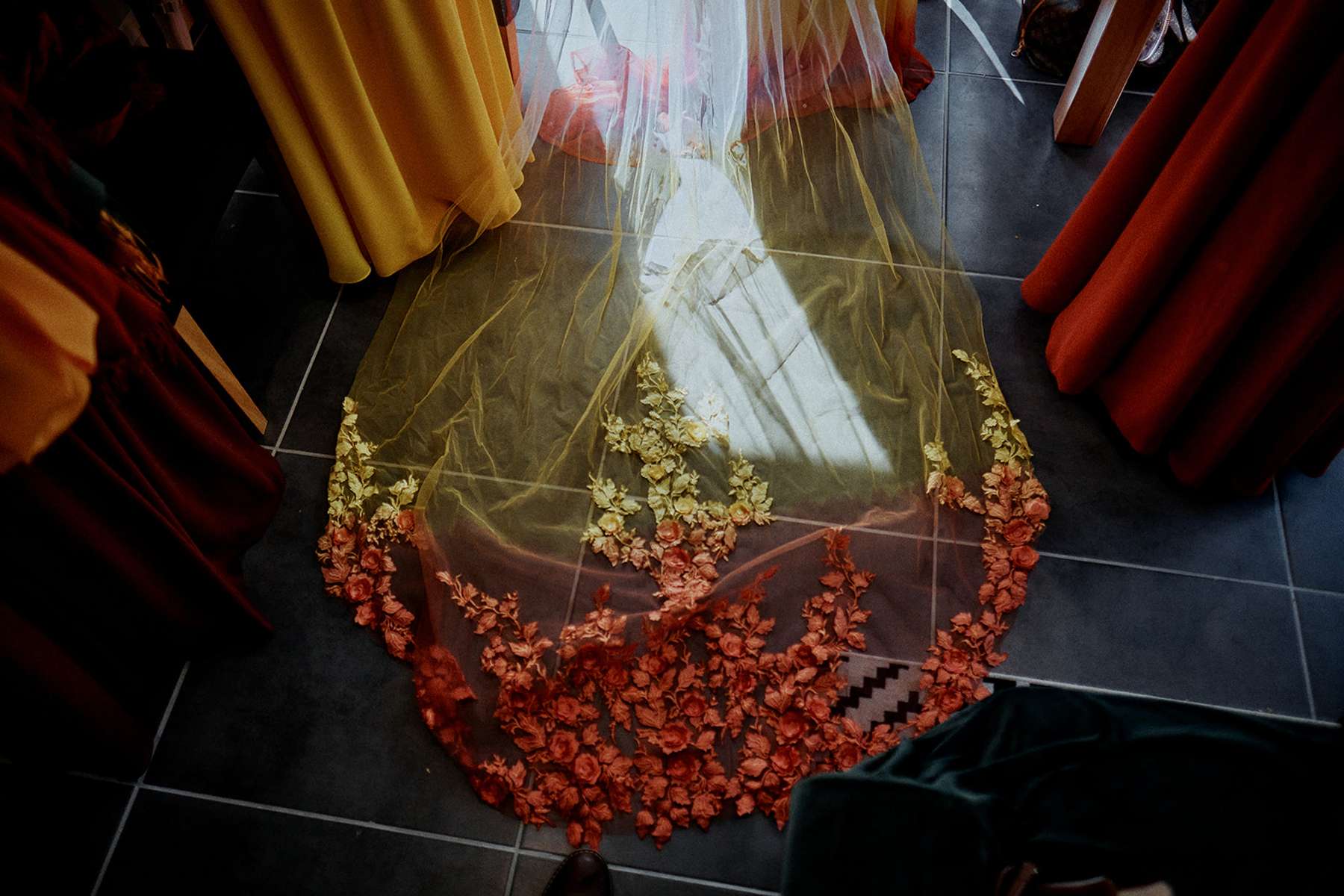 Jamie-Leigh, told us all about the inspiration behind their one-of-a-kind wedding, "We were influenced by the amazing colours you get in Autumn for our wedding palette. We both have a love for heavy rock music and different mythologies. After an exhilarating session of axe throwing with friends, we had the idea to include it in our wedding. The Viking theme encapsulated all our loves and interests into one."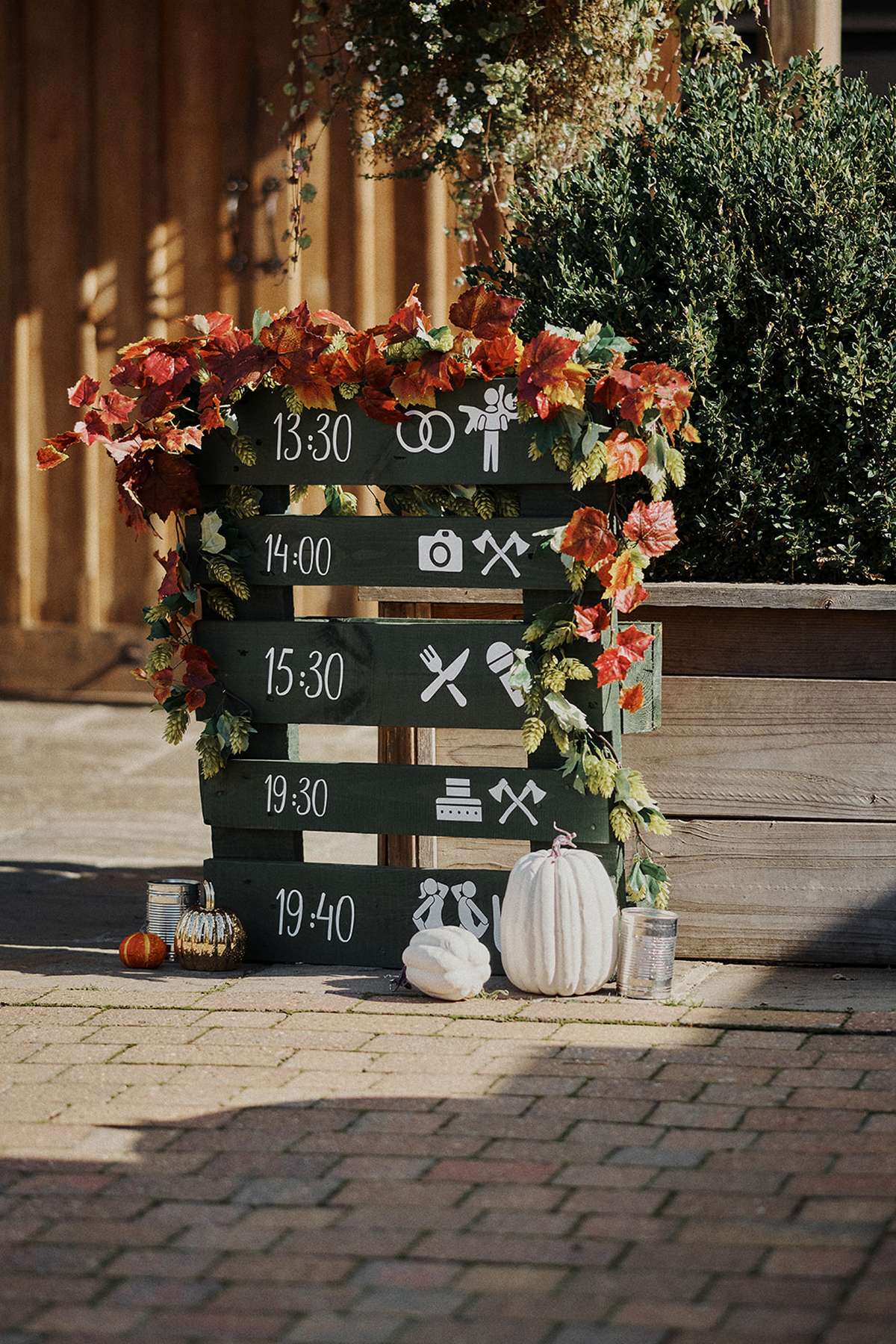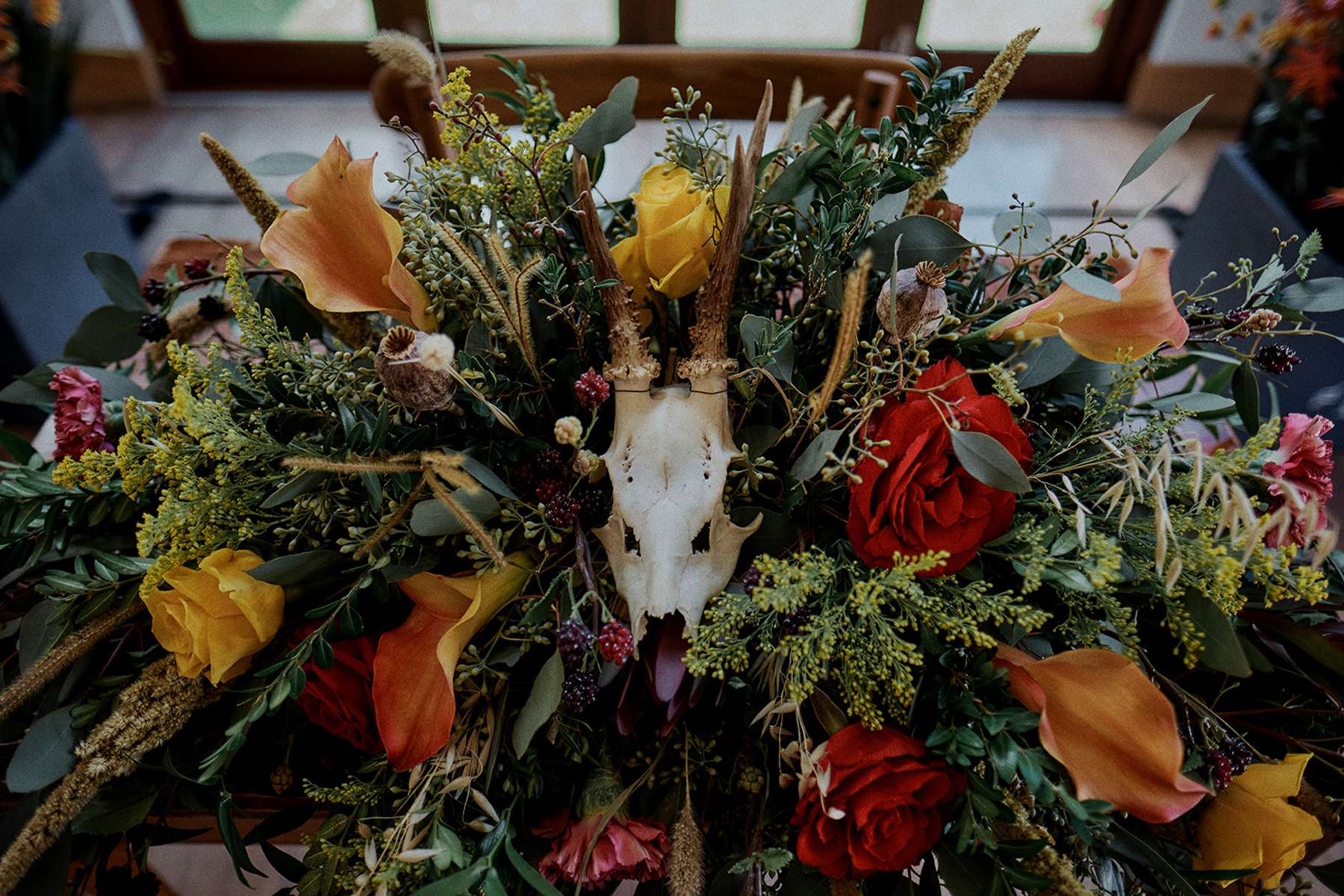 Their wedding was an amalgamation of personal touches and imaginative details, ensuring that every aspect reflected their personalities. With the help of Jodie from Ella Bella Events, the day went off without a hitch. From axe-shaped cufflinks and lightsaber handles adorning the bouquets and custom-painted boots for the bride and bridesmaids, no detail was left untouched. Jamie-Leigh proudly mentions, "Every single part of the wedding had something of me and Dan in it. Planning the day was such a mammoth but having support from our wedding planner really helped to refocus and put us on the right path."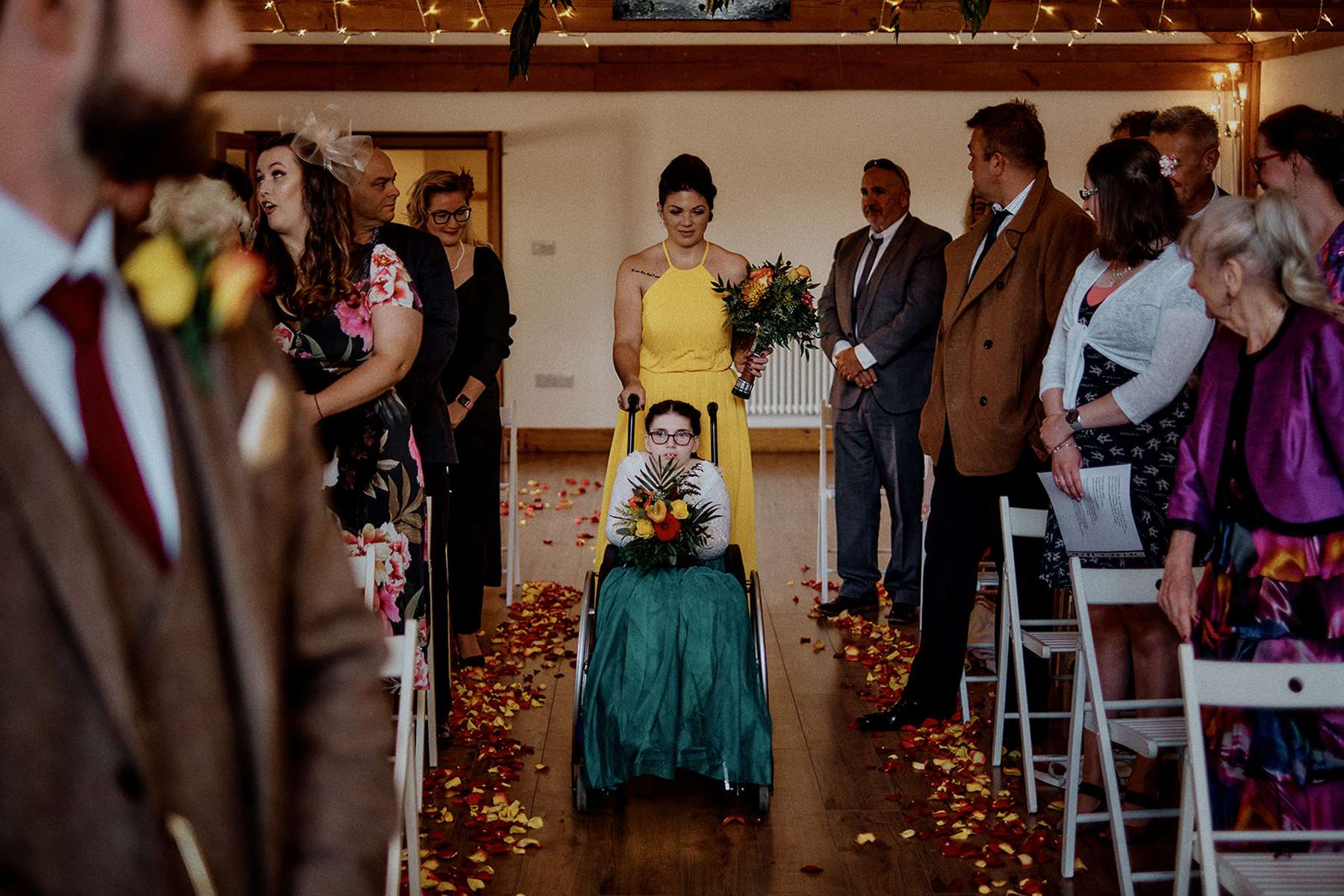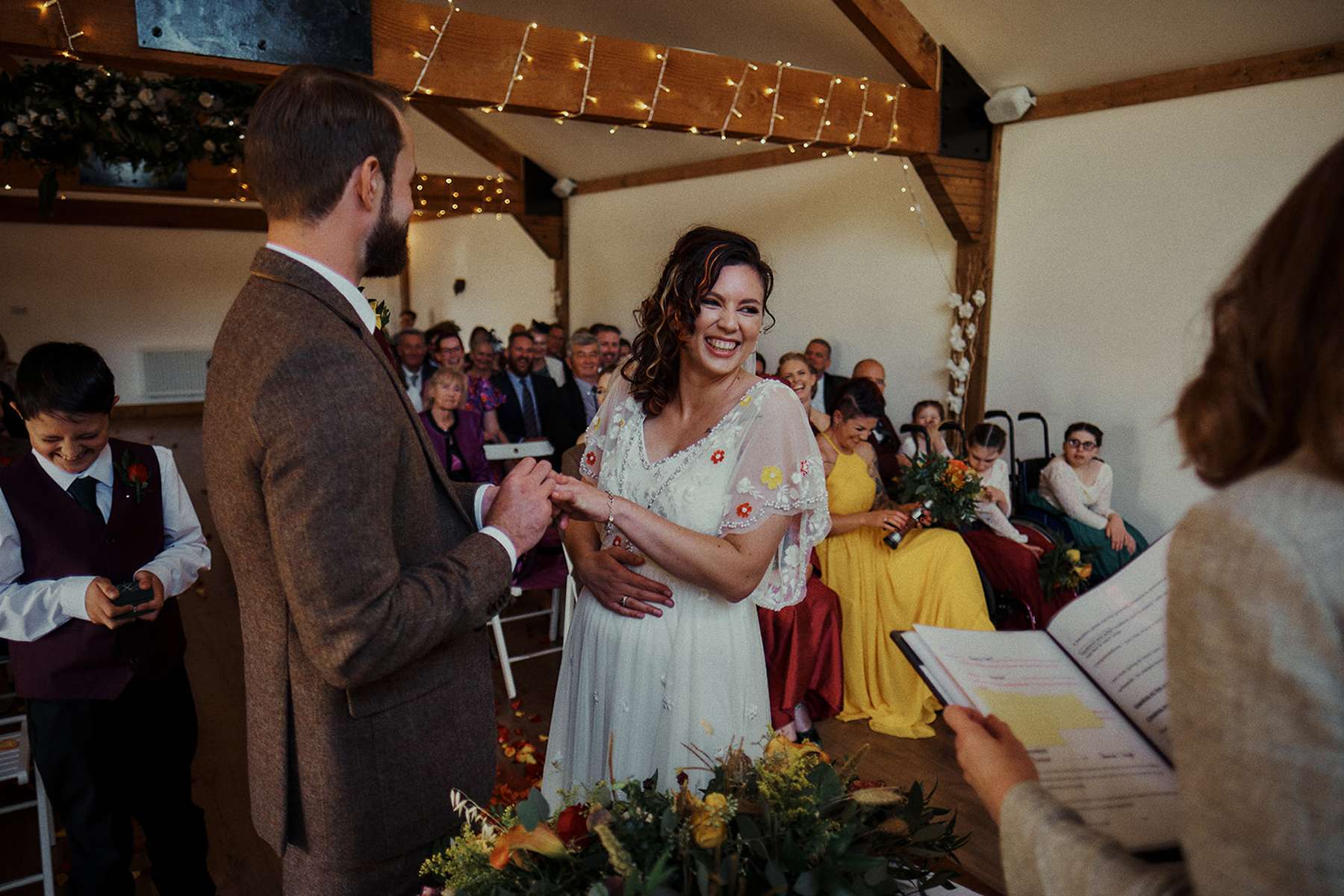 Both of Jamie-Leigh's parents walked her down the aisle, while their siblings formed the bridal party. Junior bridesmaids, including her nieces and there were poignant readings and a wacky yet fitting poem by Neil Gaiman, The Day the Saucers Came. "We did sneak in a bit of Star Wars into the ceremony, " Jamie-Leigh adds. "Not only did we have lightsaber handles for the bouquets, but we also walked in to Across The Stars by John Williams."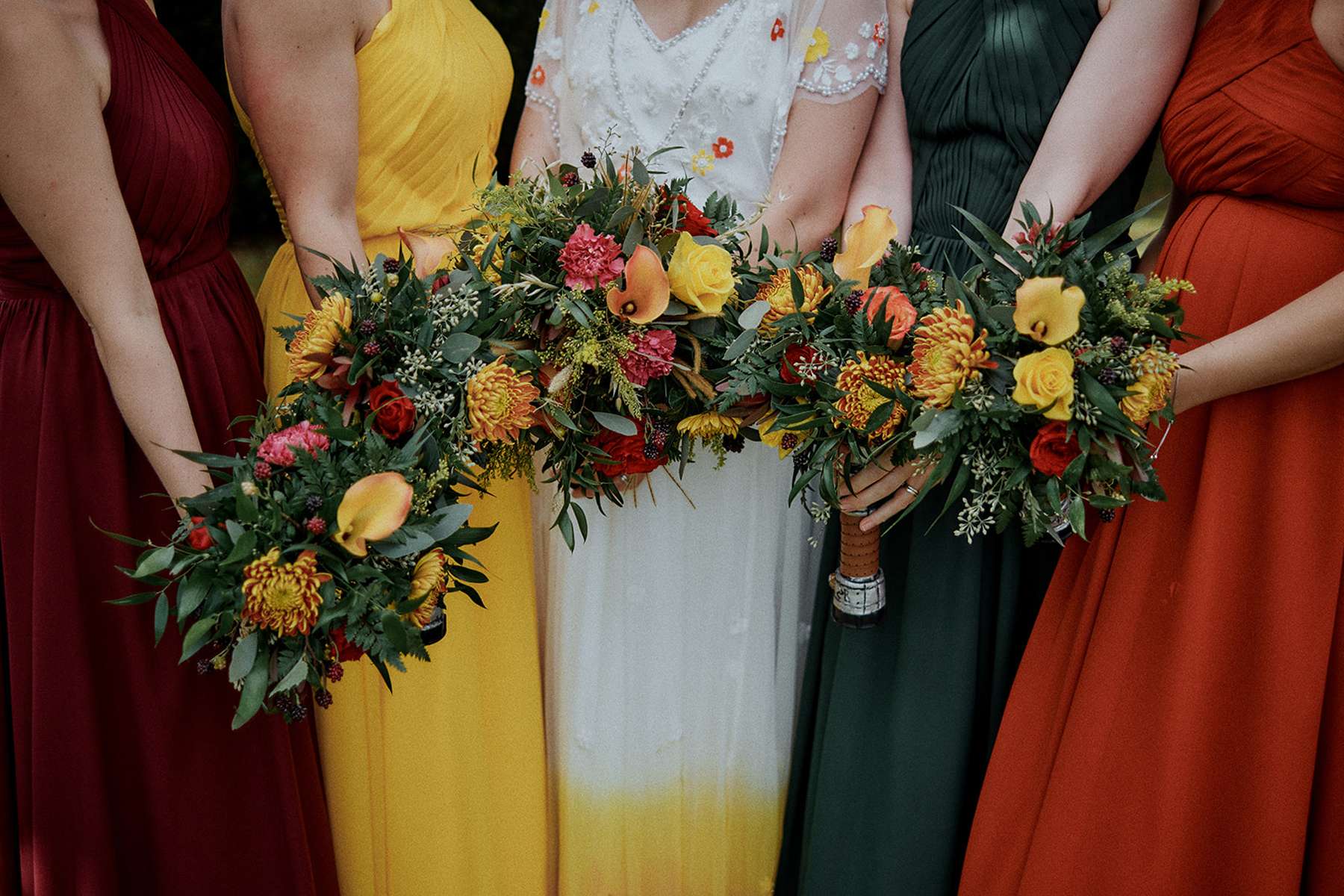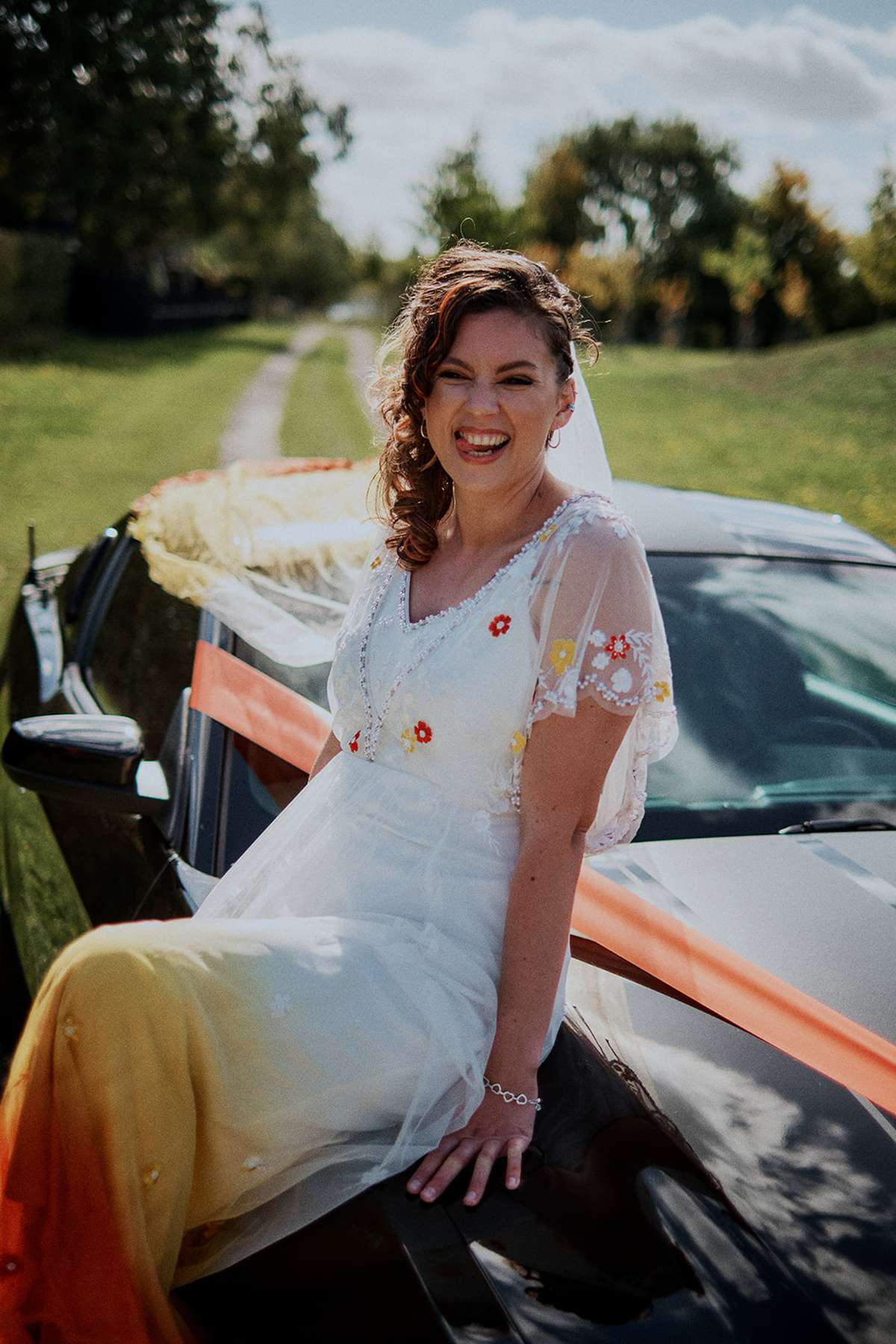 The reception was an absolute blast, with surprises at every turn. Axe throwing entertained guests during the photo session, and the singing waiters enlivened the wedding breakfast, prompting everyone to join in singing and conga lines. As evening descended, a live rock band took the stag – it was a celebration that never lost its momentum.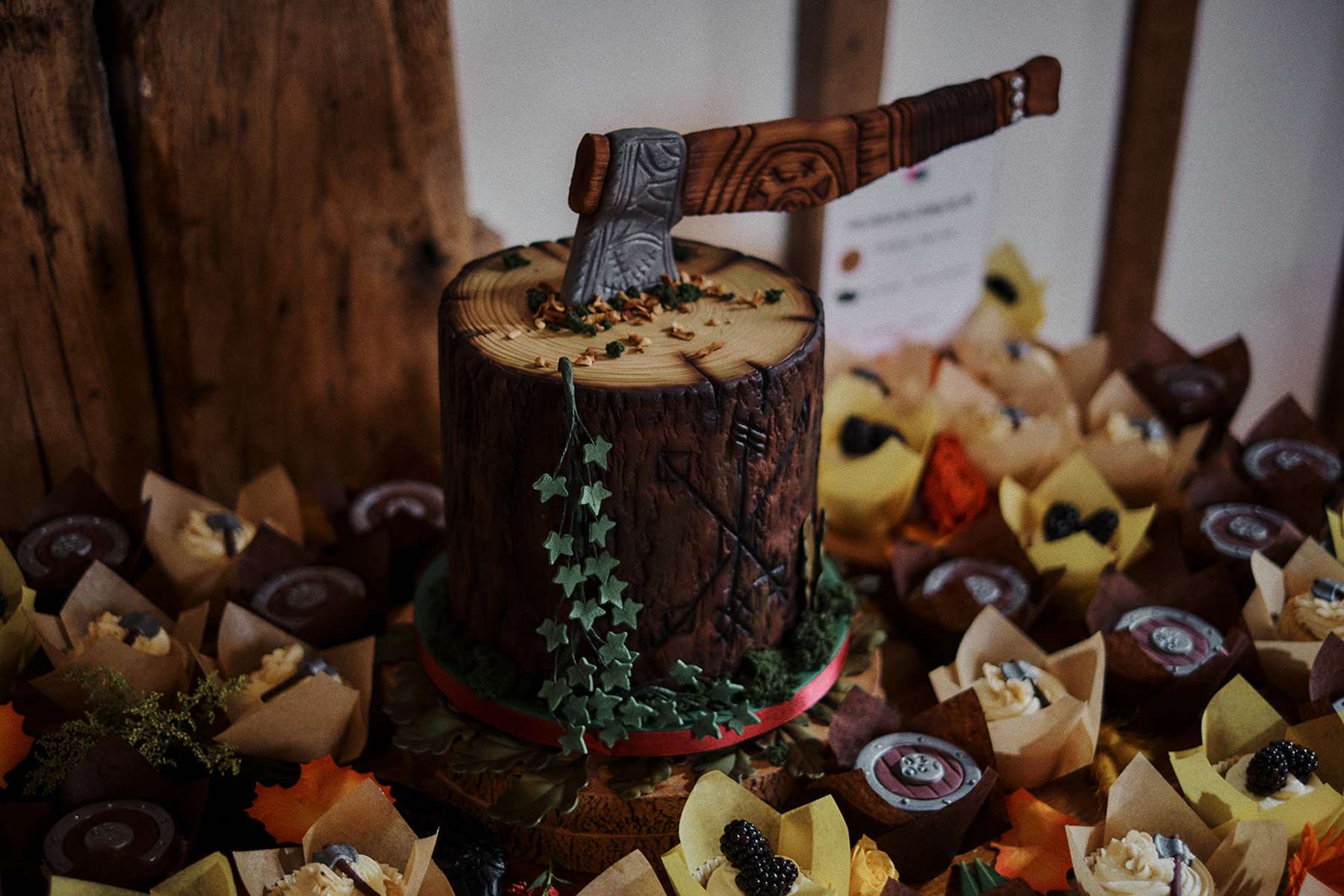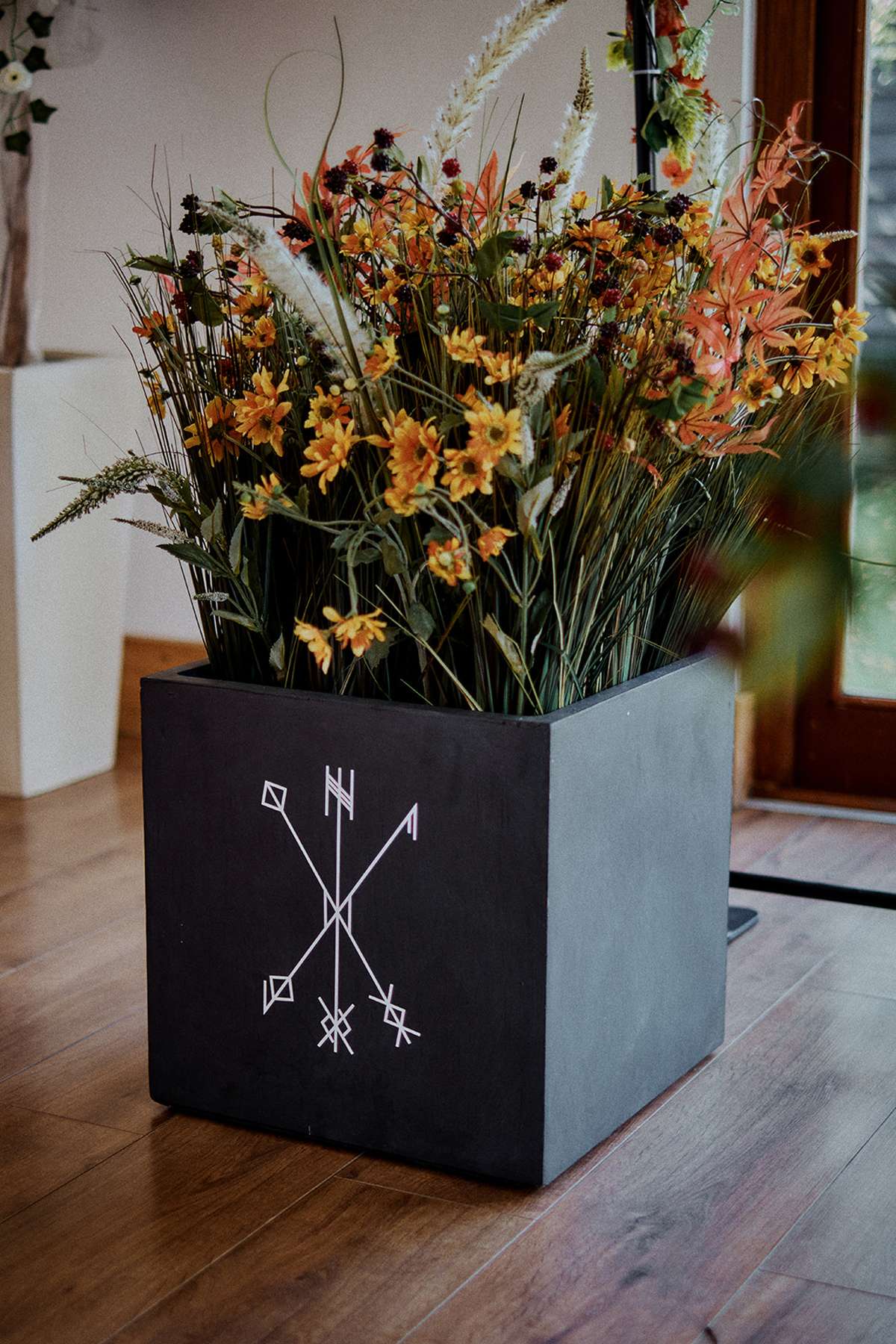 DIY projects played a significant role in adding personal touches to their wedding. Jamie-Leigh's creative flair shone as she designed their invitations and crafted a Viking bind rune that became a central motif throughout the event. Her artistic endeavors extended to a magnificent macramé backdrop, her Viking-inspired Star Wars bouquet handles made from plumbing pipe and foam, and rustic decor featuring crates adorned with faux foliage, pumpkins, lanterns and ravens. She even dip-dyed her own Monsoon wedding dress (bought on sale!) and veil, creating a stunning, personalised ensemble.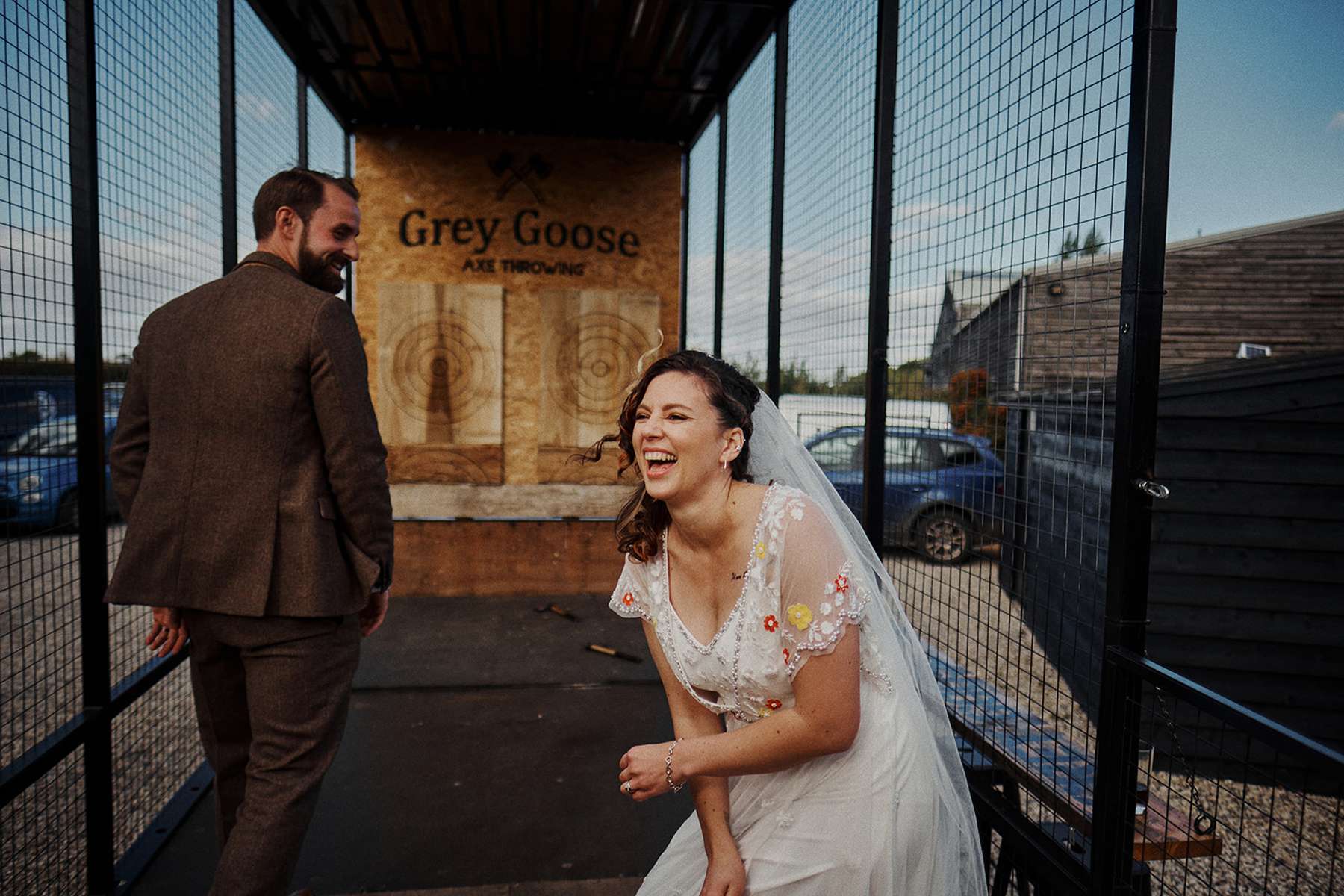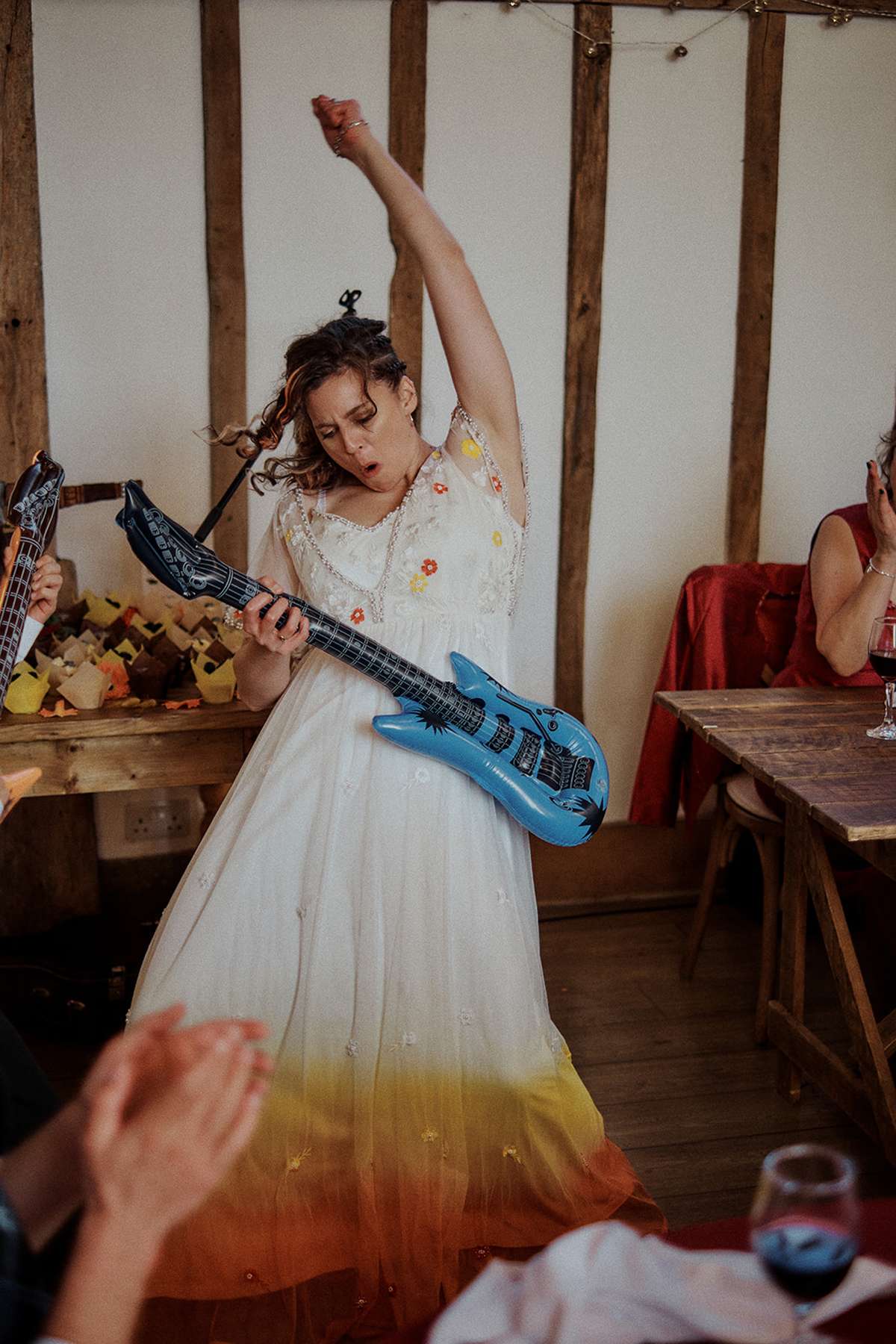 Reflecting on their wedding, Jamie-Leigh offers some words of wisdom for future engaged couples, "Having a wedding planner is so worth it", she concluded. "Also, be prepared to be flexible and go with the flow a little – it's actually the imperfections that make things perfect!"