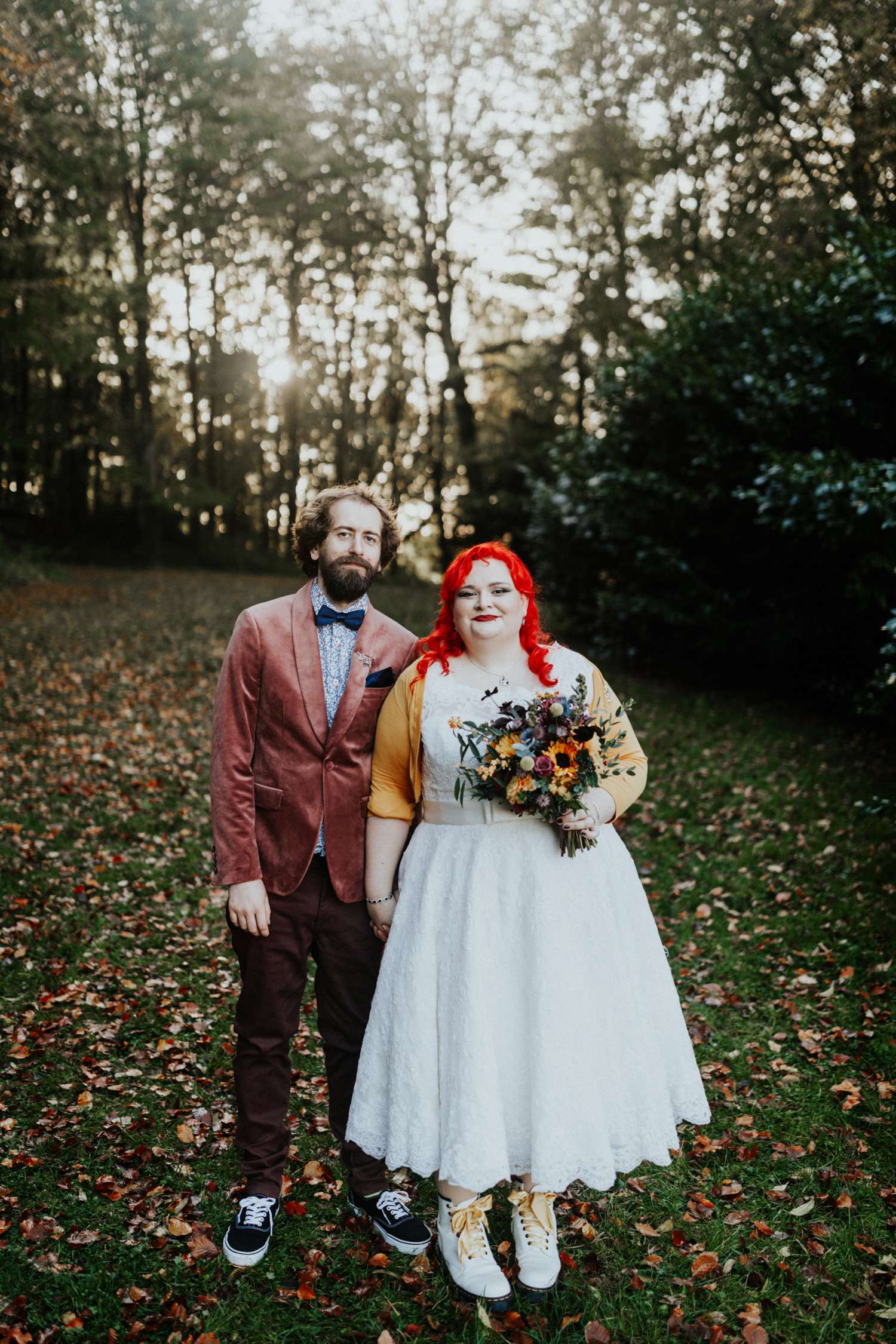 Weddings are often super opulent affairs which generate a lot of waste, but Beth and James, who were married in the picturesque setting of Stourhead Gardens, wanted a day that was testament to their eco-conscious ethos.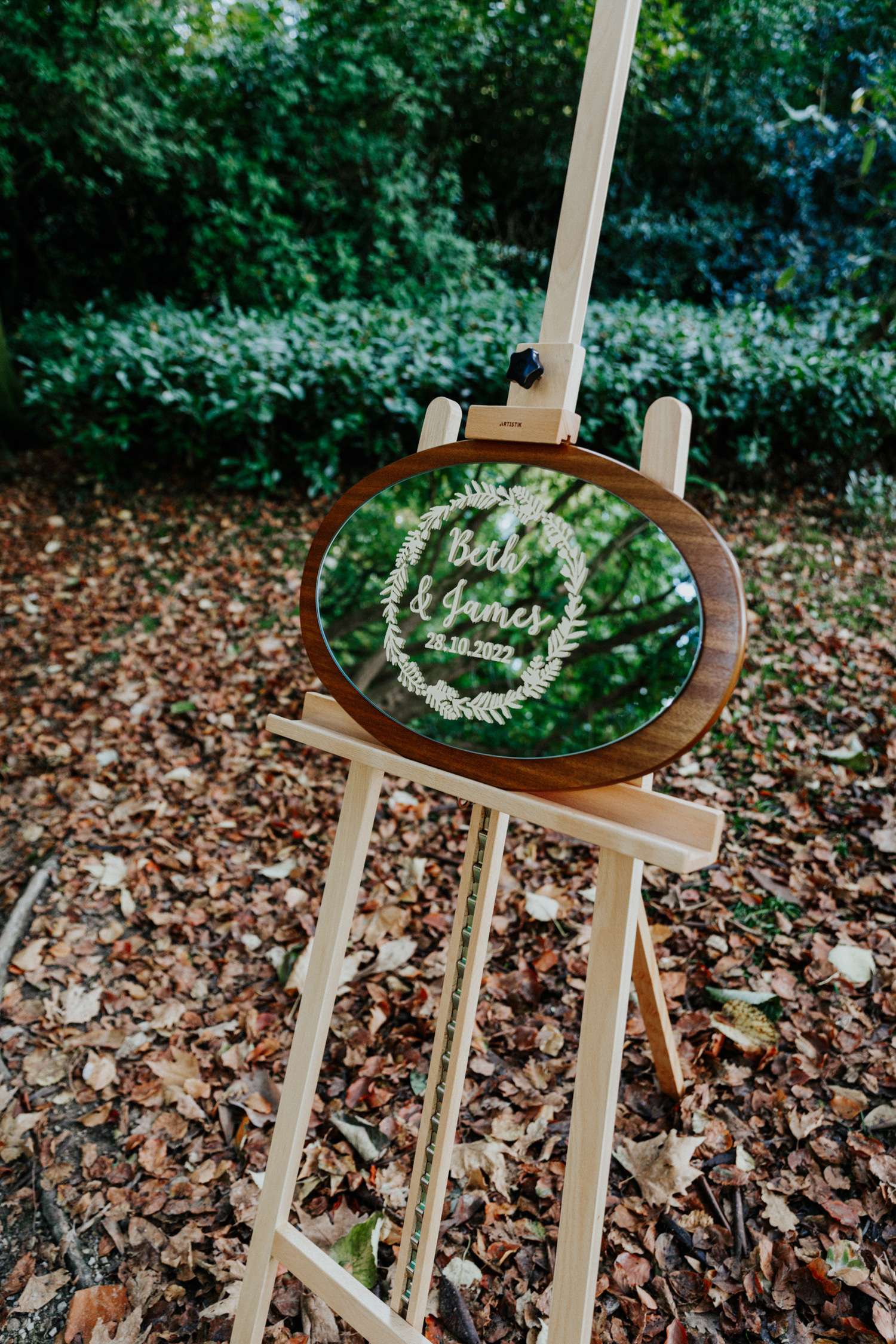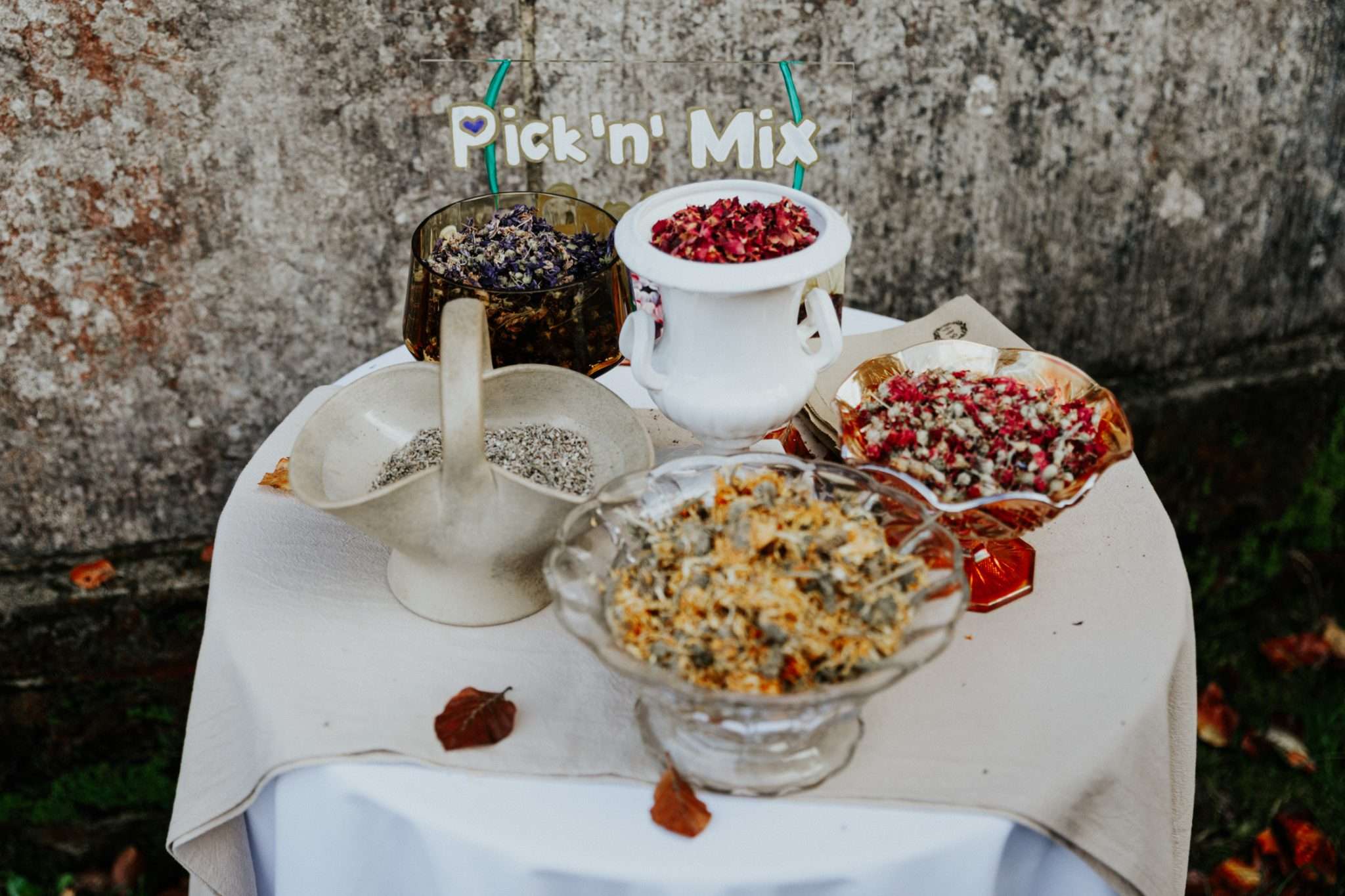 Describing their wedding theme as "eco-conscious, eclectic and us," this pair had a clear vision for their October celebration. "It was important to us that we were mindful of the impact of our day," Beth explains. "We wanted to try and use second-hand where possible, things that we knew we could reuse or recycle very easily. My dress was secondhand from stillwhite.com and the bridesmaids' dresses and groomsmen's suits were from Depop. My shoes were from Vinted and we picked venues and vendors who had the same principles as us."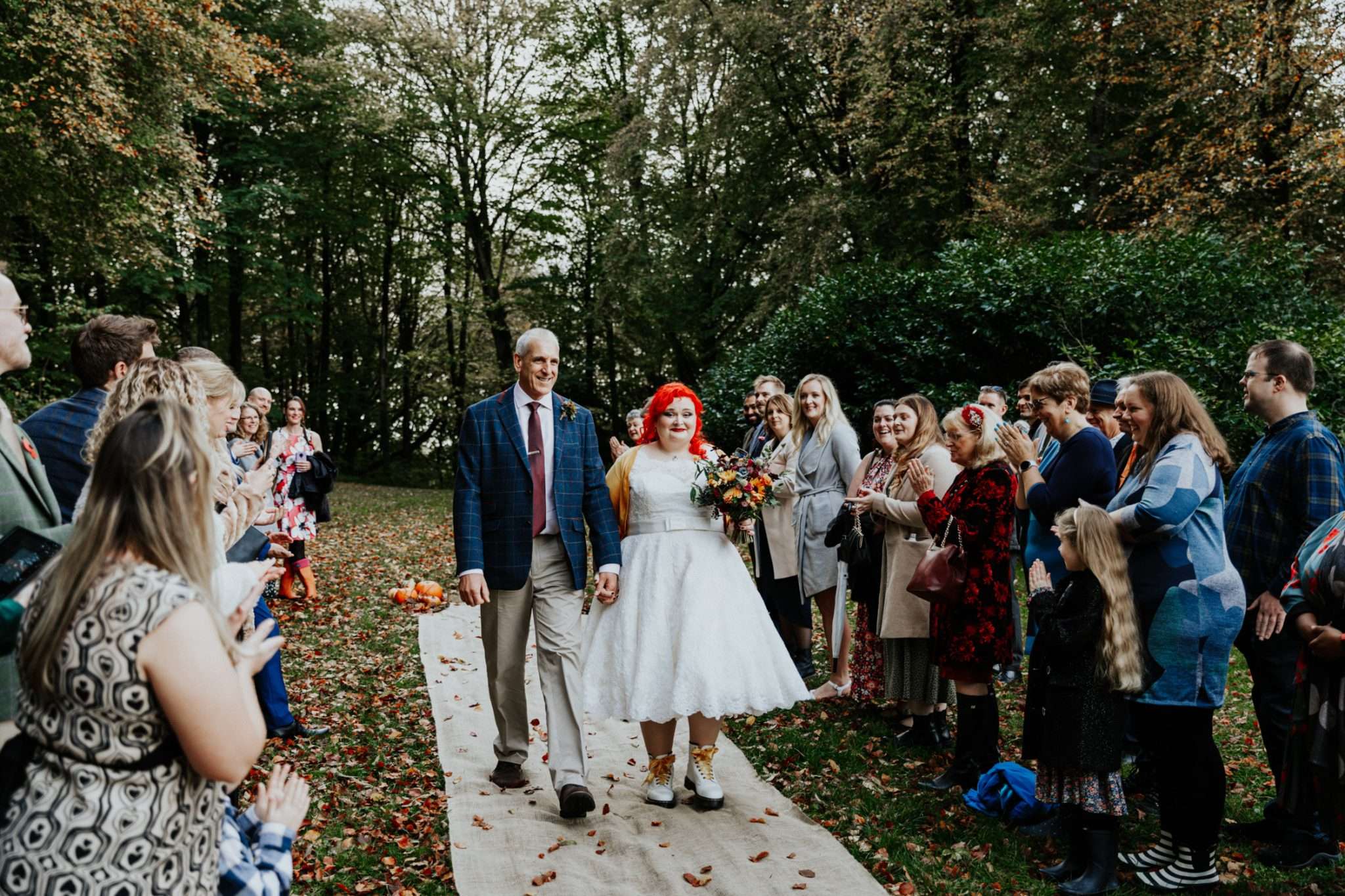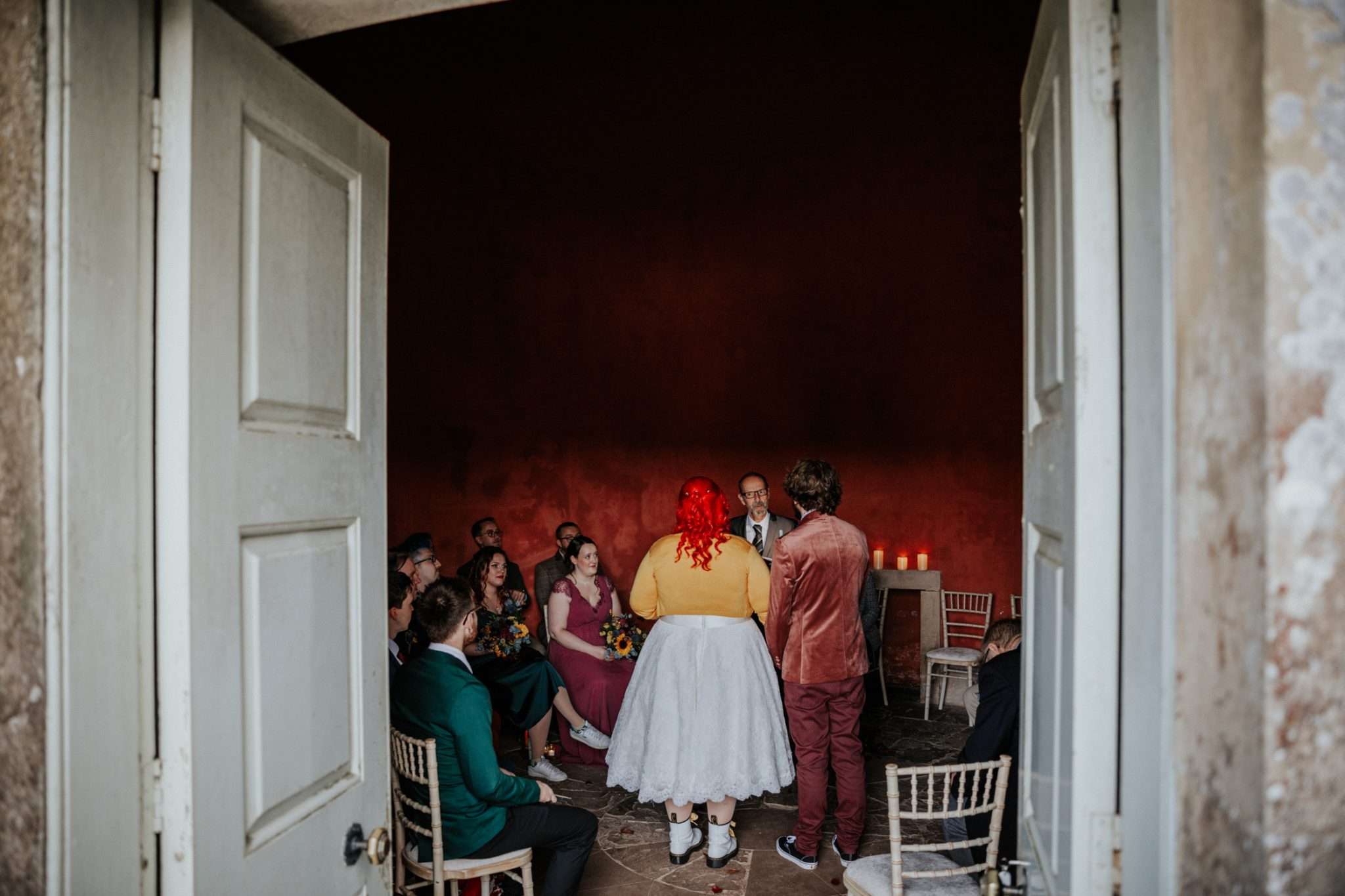 Another eco-conscious decision they made was to have a wedding website. It meant all the details for their guests were online so their invitations didn't need to have multiple pages with everything on it. "Highly recommend having a wedding website!" Beth said. "We were able to let our guests know so much information and save so much paper in the invites by doing this. We had so many compliments about it and being rather creative we made our own using Squarespace which we were pleased with."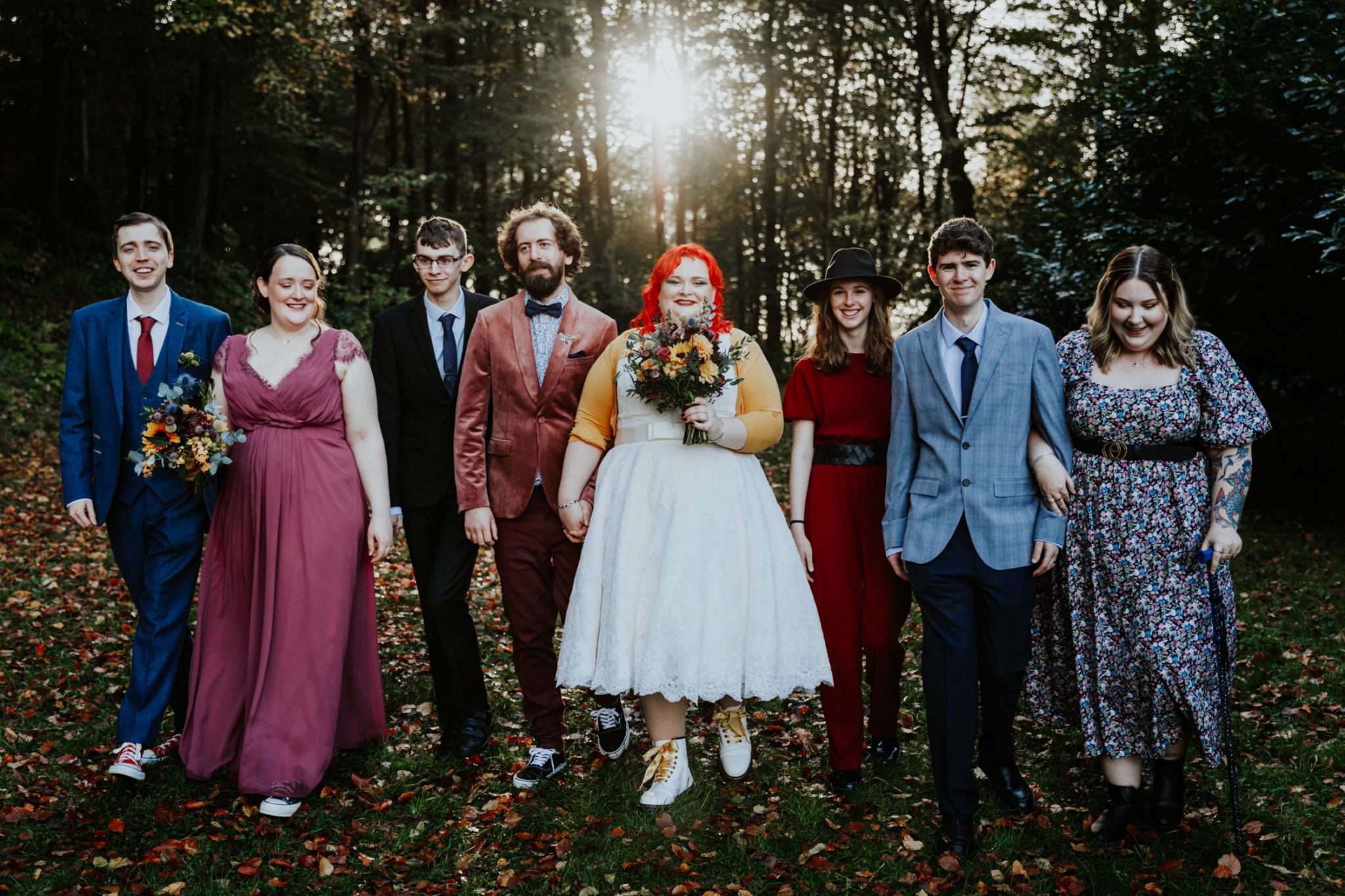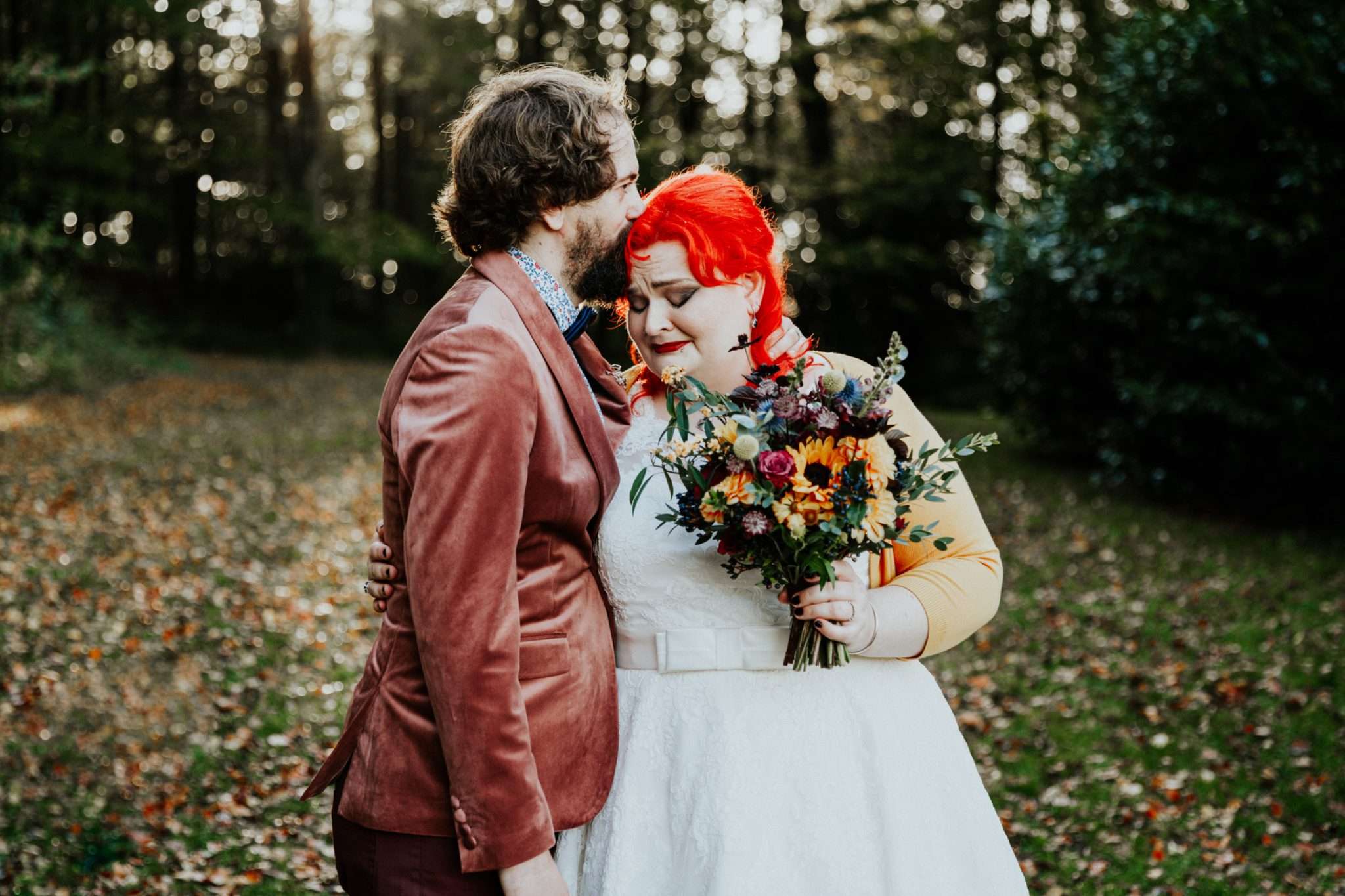 The ceremony itself took place in the breathtaking Temple of Apollo at Stourhead Gardens. This location held a special place in Beth and James' hearts, as they had spent a lot of time visiting there whilst they were dating. Beth continued, "This was the only place we wanted to get married, a jaw-dropping setting and somewhere so sentimental. Our music was a playlist of rock and punk covers performed by a string quartet, and I walked down the aisle to The Only Exception originally by Paramore."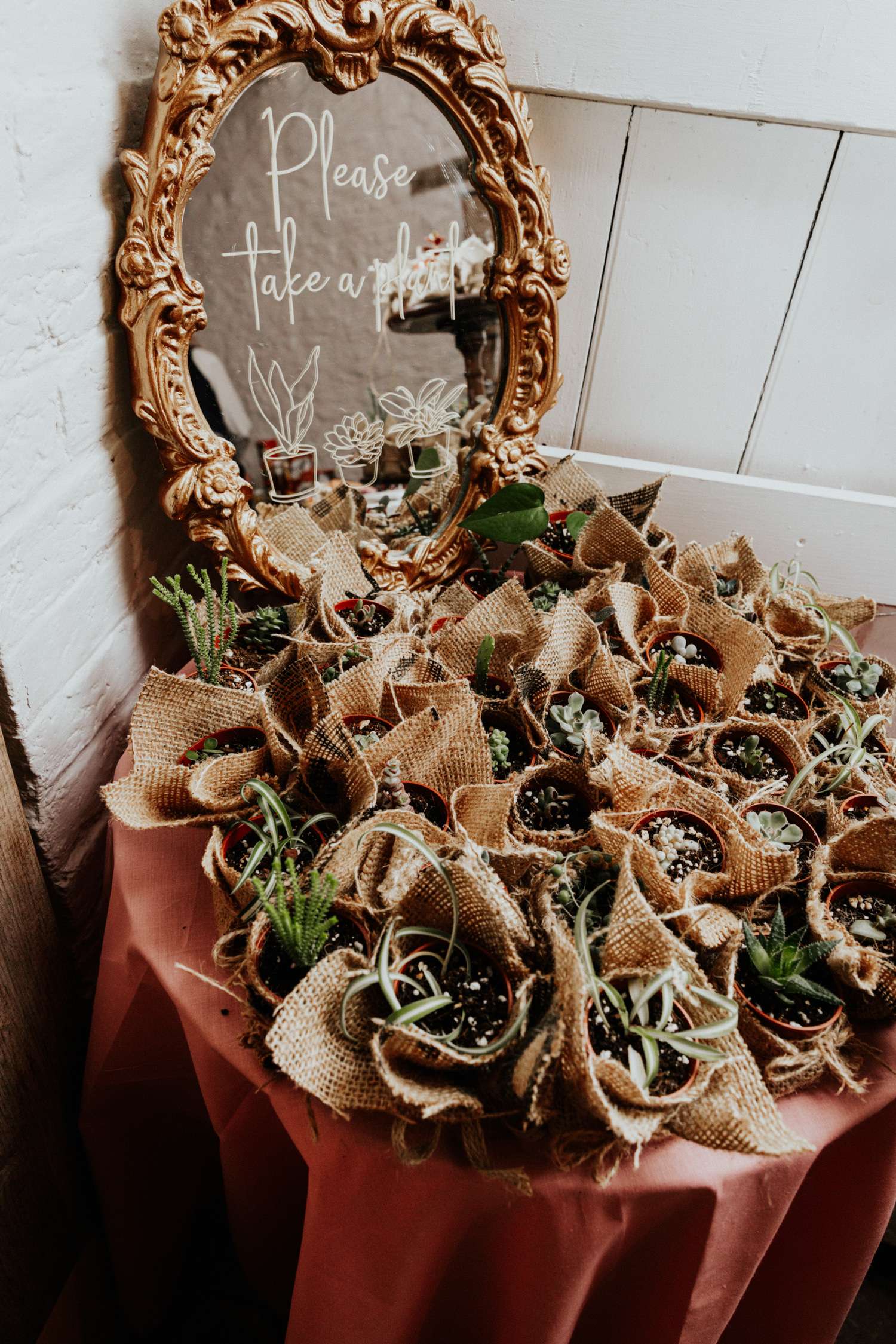 After the ceremony, the celebration continued at the Silk Mill Gallery in Frome, an art gallery that provided a blank canvas for the couple to craft their dream party. They did lots of DIY, from the stationery and wedding favours (propagated plants from their own garden) to decorations and upcycled chairs. Even their dog, Penny, received a special touch with a custom-made bandana.
One of the most notable expenses was the open bar, but this was something they were really adamant about having as they wanted their guests to be able to let their hair down. Beth continued, "The evening kicked off with our first dance and then we enjoyed dancing with our friends and family before eating the best pizza – exactly what you need after a few drinks!"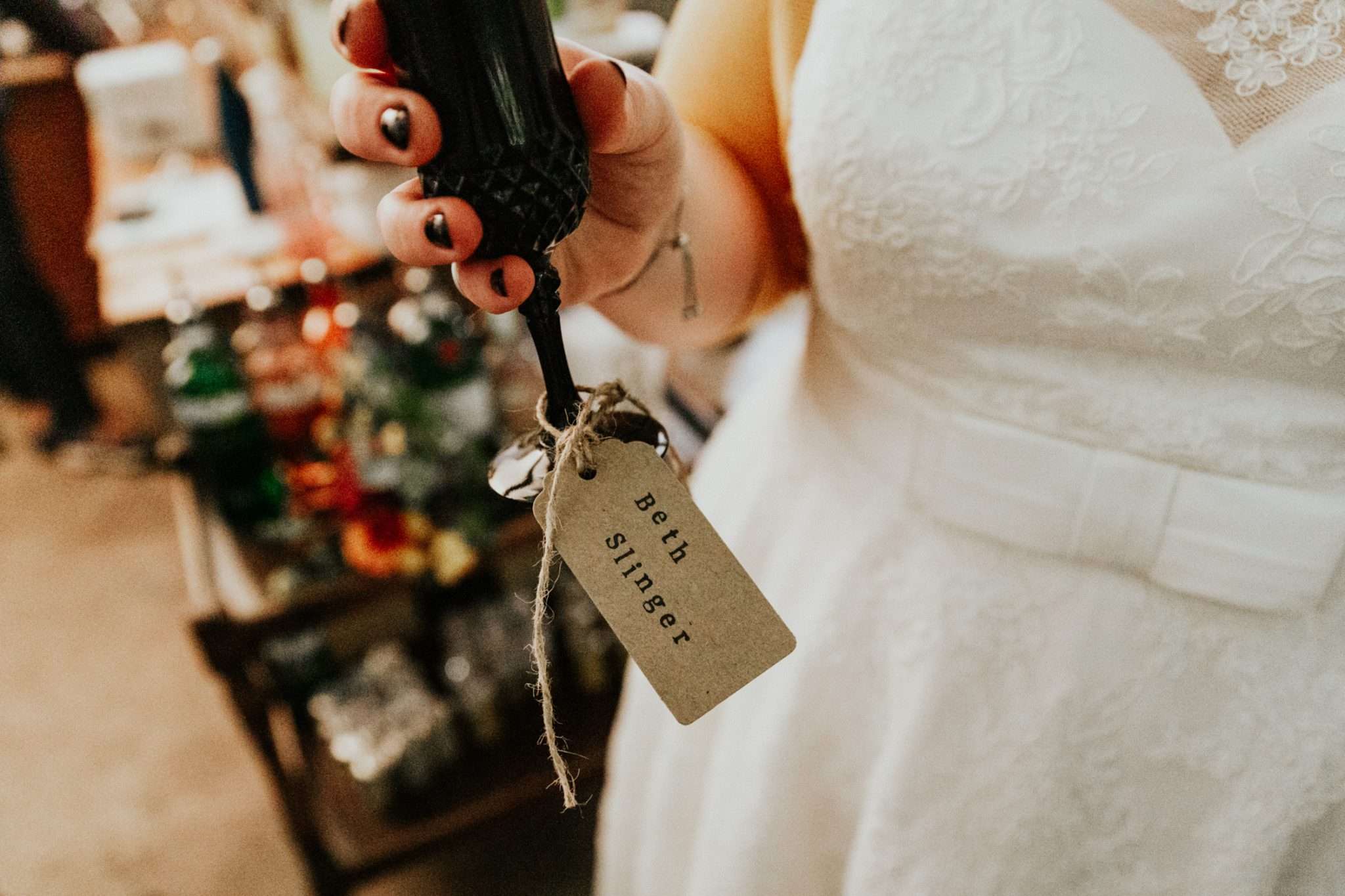 "Our biggest cost was our bar. We DIY-ed this too and collected bottles of wine, prosecco and spirits throughout the two years we were engaged. We really wanted to provide an open bar. Making sure our guests had a good time and didn't need to worry about anything was something that was really important to us so it was well worth the cost. We did rather overstock the bar, we were worried that we might have run out, but in hindsight – not that much was needed!"