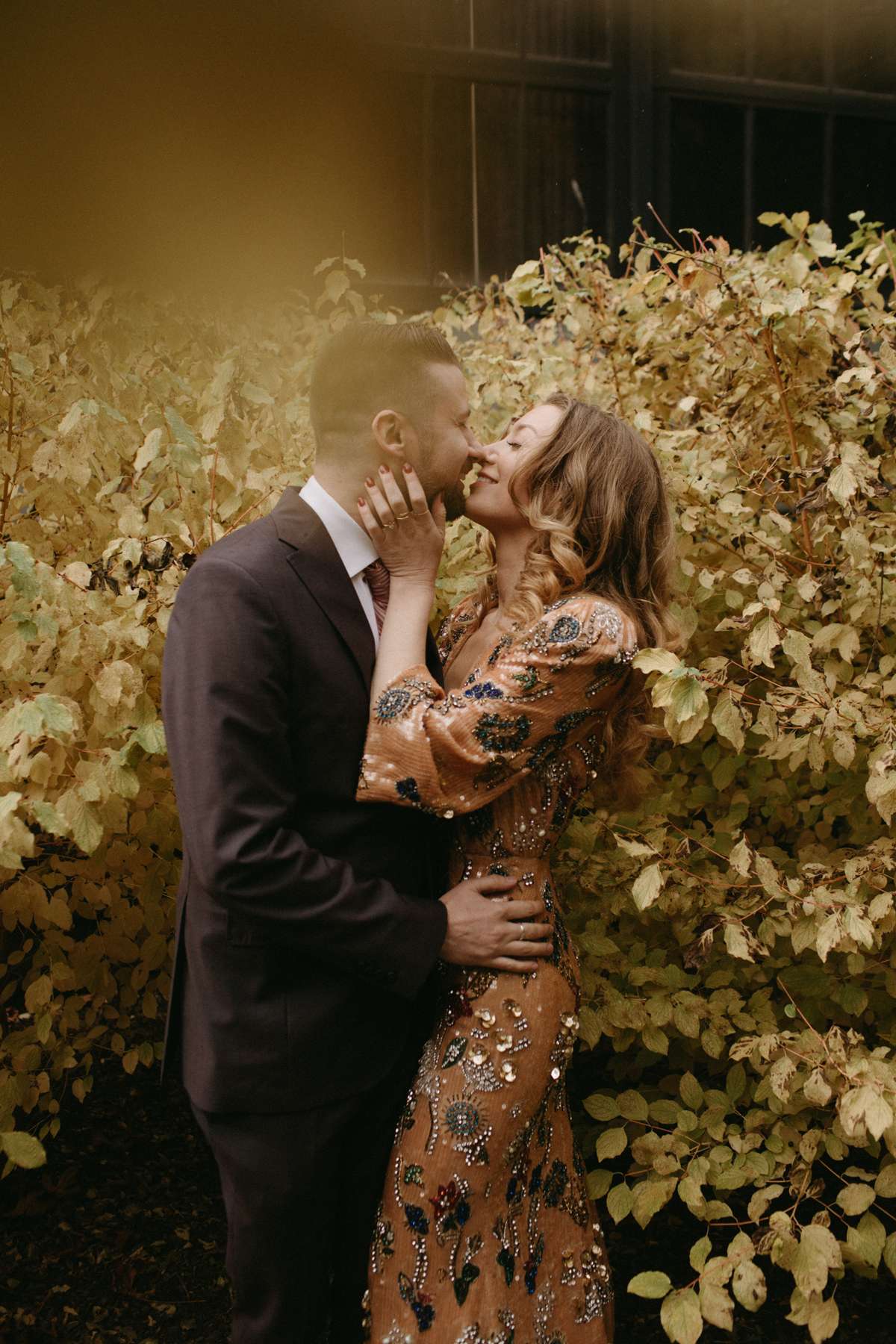 Ross and Rachel, childhood sweethearts who met in school and did long distance for 9 of their 12 years together, recently tied the knot in a wedding which they described as an elevated summer camp meets high school prom. Their venue, The Society Hotel in Bingen, Washington, even used to be a school so they were married in the old gym!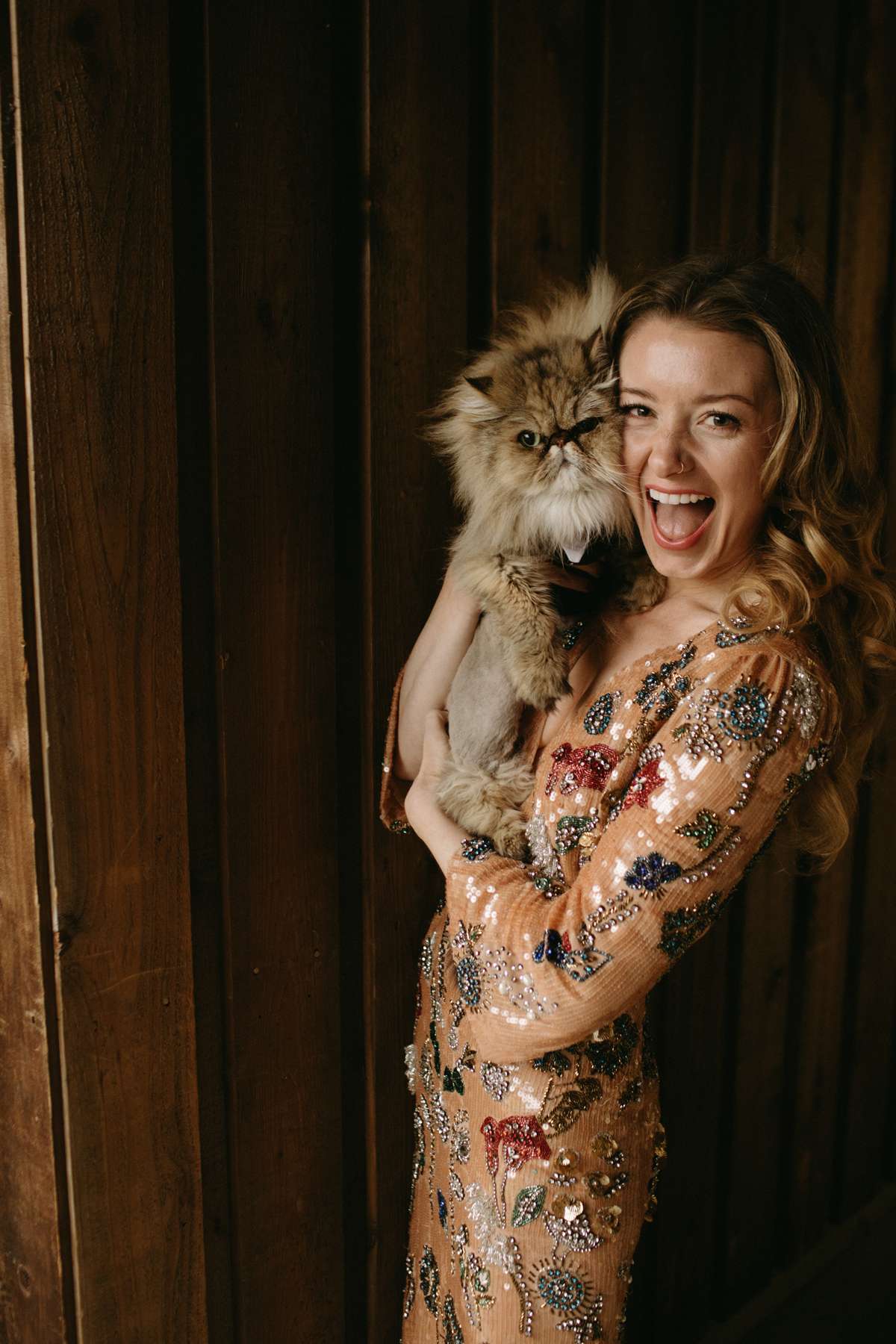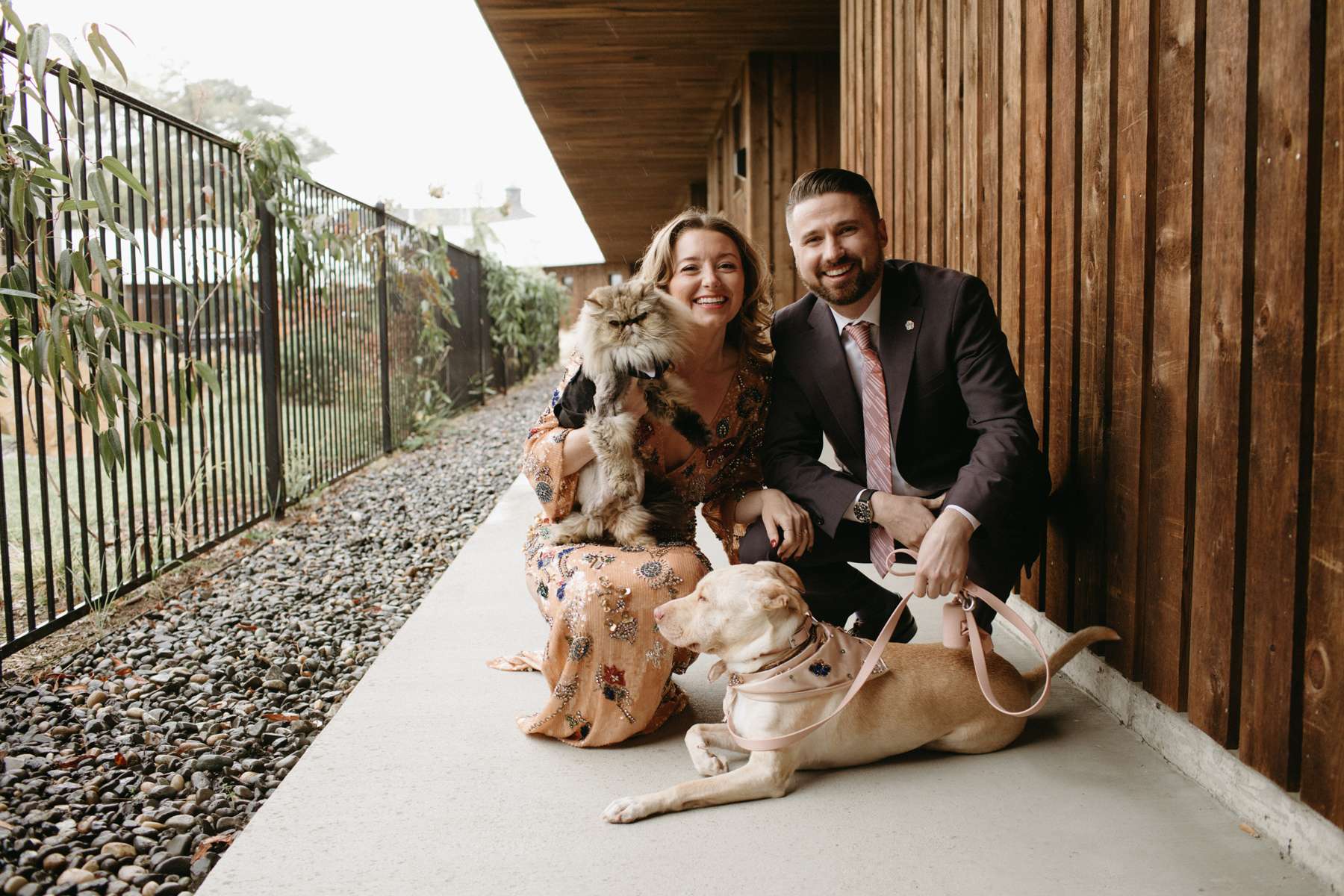 Their primary goal was to host a fantastic party to celebrate their individual accomplishments, their enduring relationship, and the beginning of their lives together. With a focus on creating a laid-back and casual atmosphere, they affectionately referred to the wedding as "The Party". The day showcased the couple's desire to break away from traditional wedding norms – from the absence of a wedding party (other than their cat and dog who were guests of honour!) to guests sitting on Moroccan rugs during the ceremony, every aspect of the event embodied their vision of a relaxed and inclusive gathering. "Our focus was to make sure people had a great time and to keep things laid back and casual", said Rachel.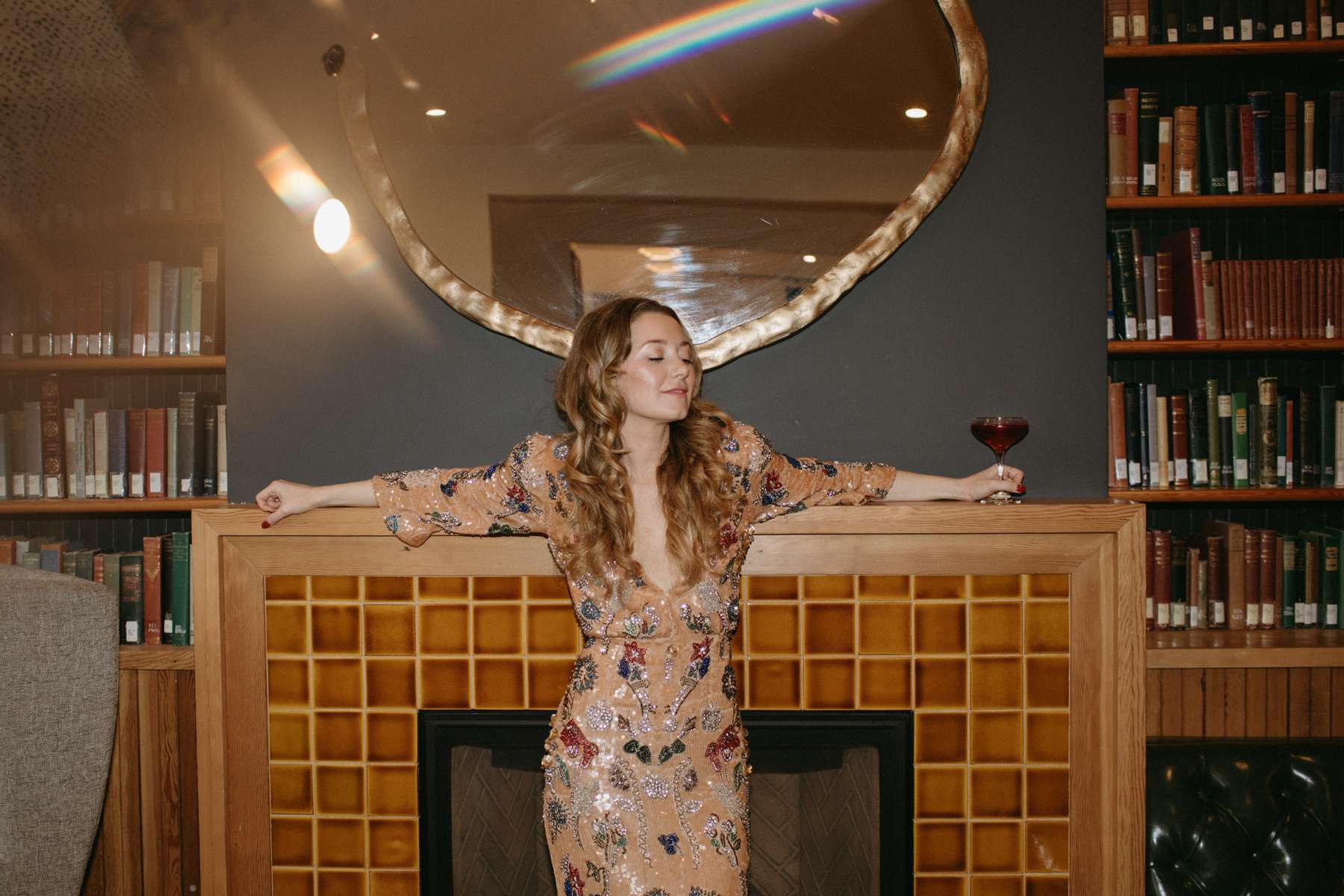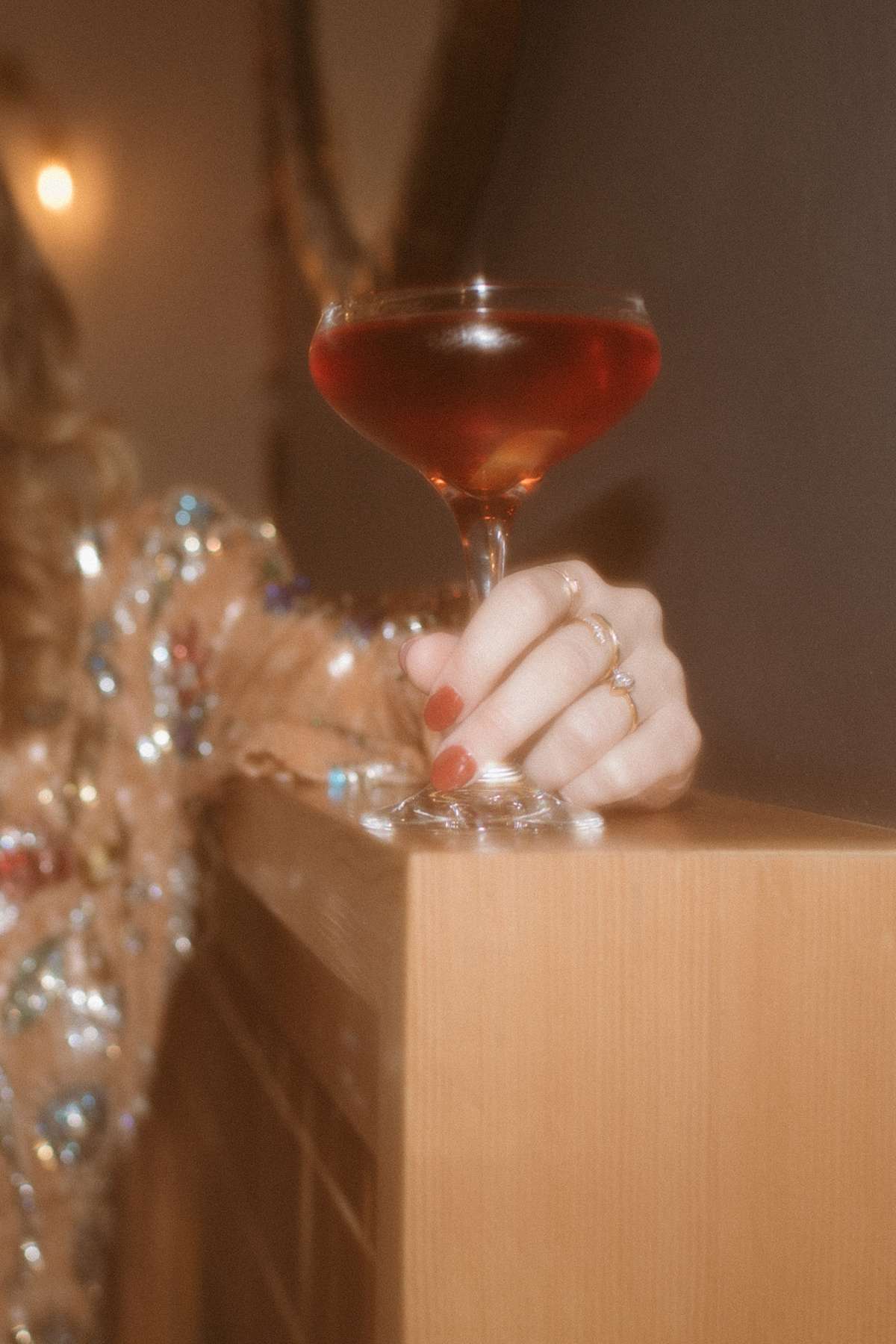 The couple extended the festivities over three days, including a welcome event at a local dive bar, a post-wedding recovery session with breakfast burritos, and a visit to local breweries via a party bus. By booking out the Society Hotel for the entire weekend, they ensured that their guests had ample time to connect and enjoy each other's company.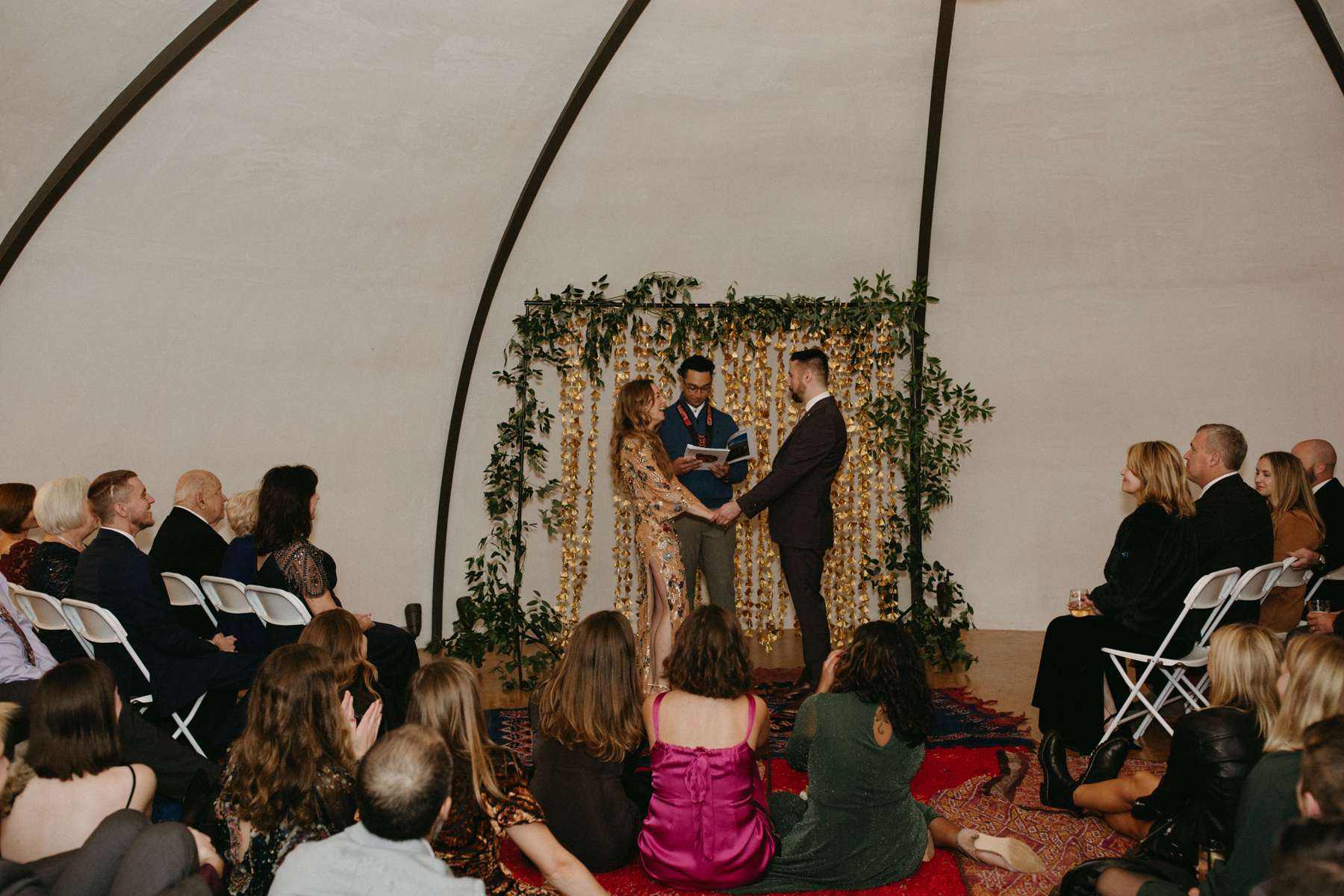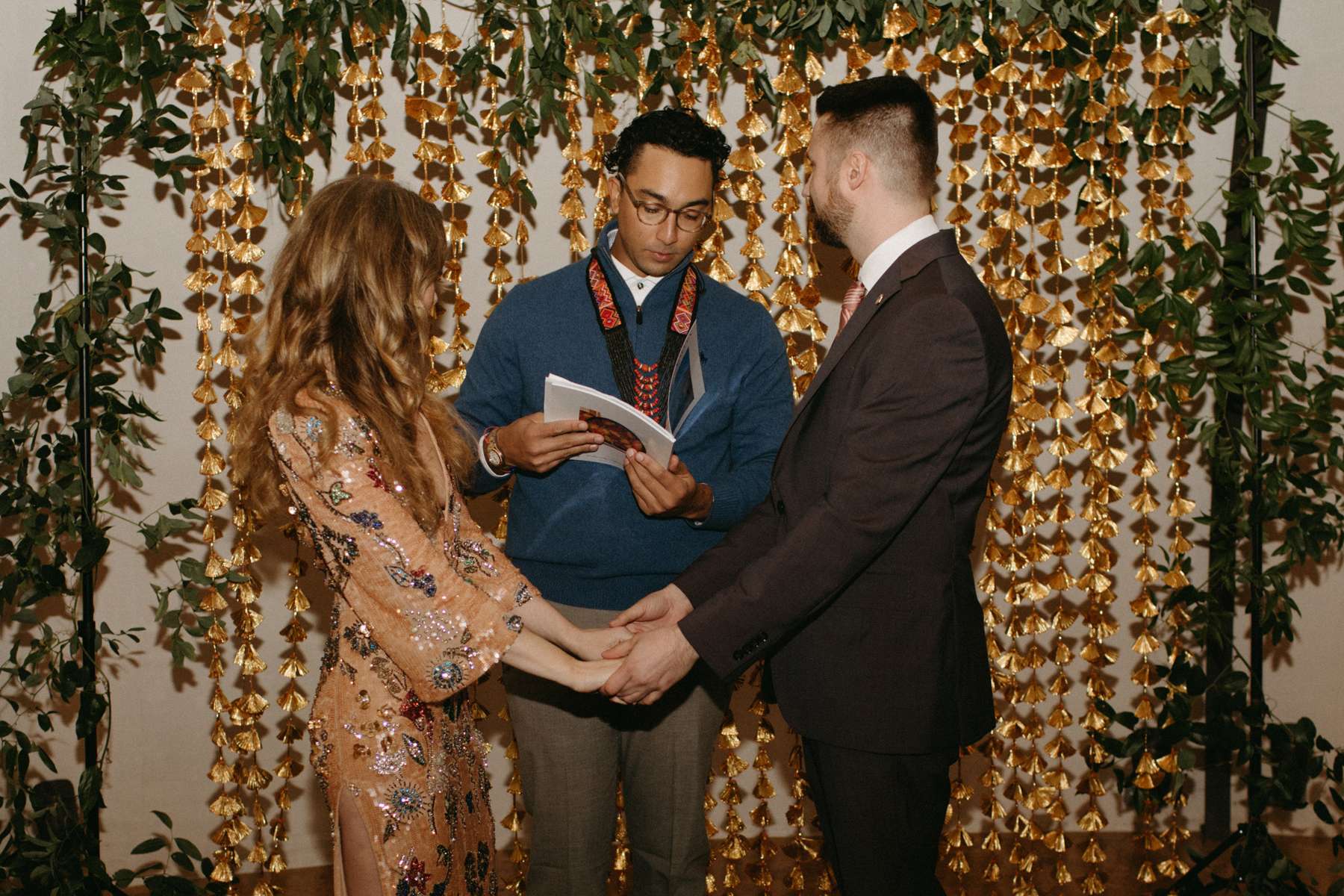 Reflecting on their wedding planning journey, Rachel and Ross acknowledged that orchestrating a party for 60 guests presented logistical challenges. Opting for local, independent vendors added an extra layer of complexity, but it allowed them to support small businesses and contribute to their community. "We really wanted to just throw a casual a party, but the logistics of throwing a 60-person party are a lot", Rachel continued. "Working out some of the final details with certain vendors was challenging and definitely a different experience than working with some large wedding vendors where everything was very streamlined. But in the end, everyone did an absolutely amazing job, and we are so happy we went that route."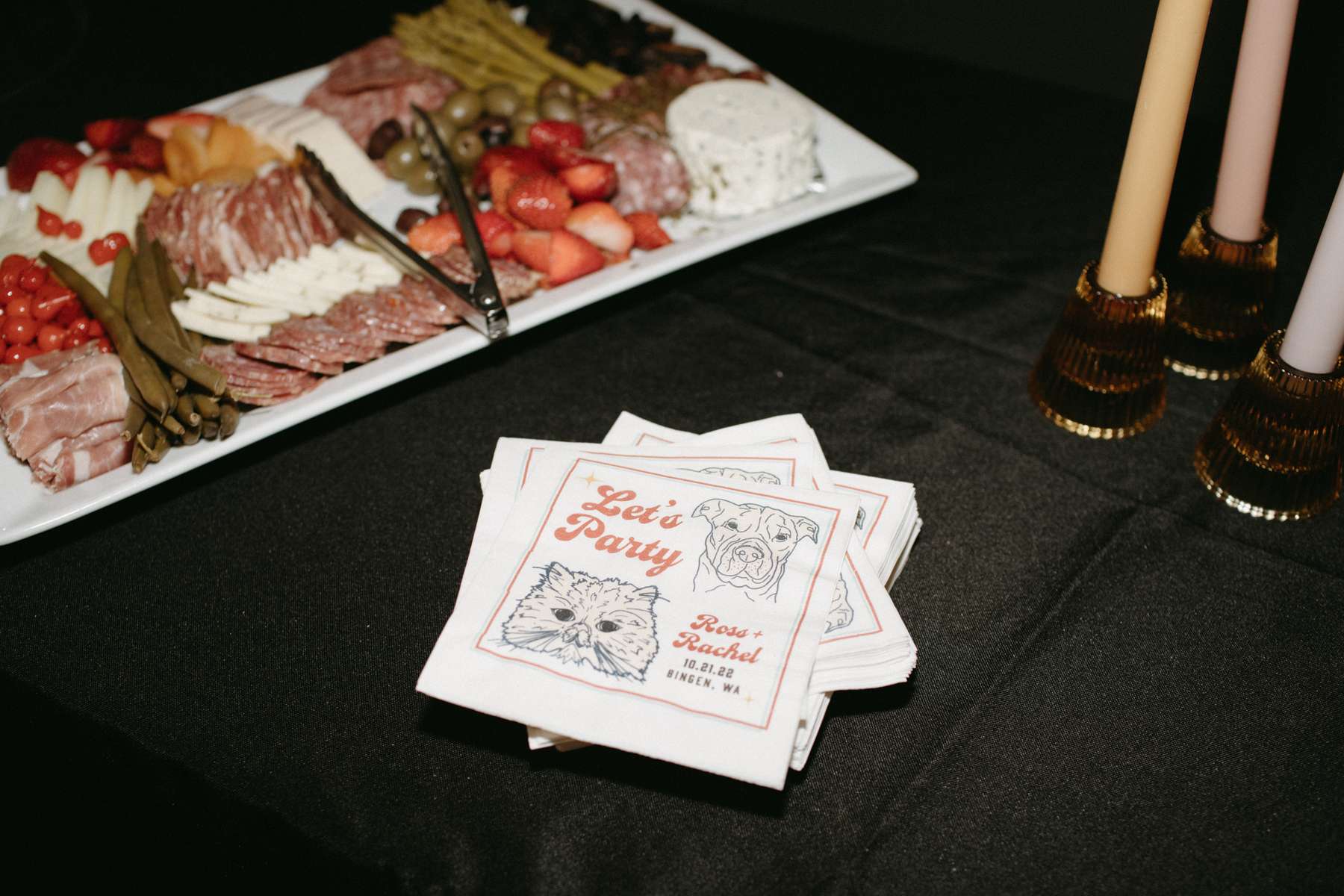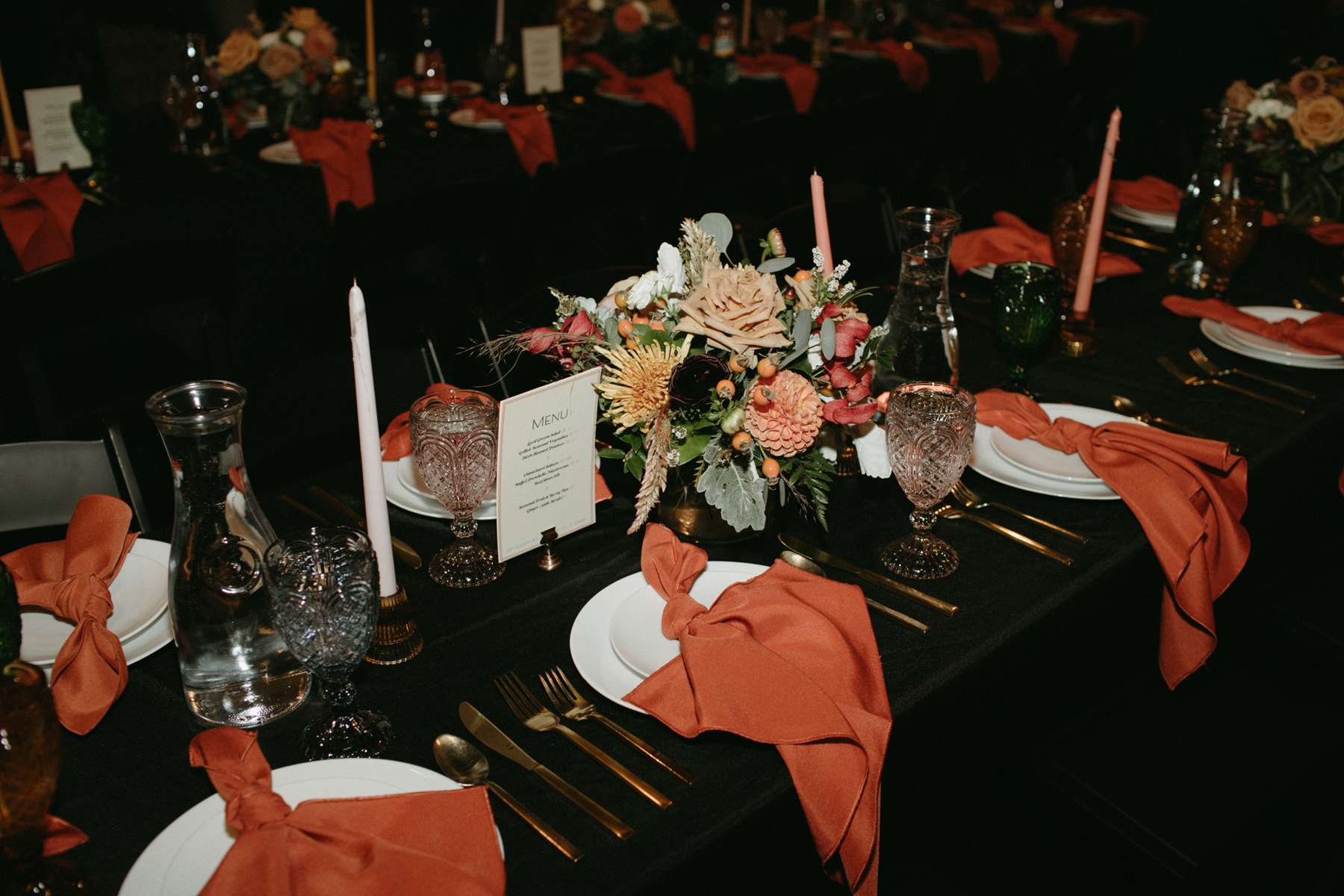 Despite unexpected rain forcing them to move the ceremony indoors, Rachel and Ross found beauty and intimacy in the spontaneous change of plans. The Sanctuary, a circular underground yurt structure, provided a perfect backdrop for their heartfelt vows. "We didn't get to decorate it much, but it ended up being perfect – it was super casual and intimate", she said. "Our best friend Max officiated, and we started off with tequila shots. Our sweet dog Presley, who started off in the back of the room, weaselled her way up to the front and then eventually made a whimpering army crawl dash for us. I ended up picking her up and holding her through the rest of the ceremony. She was thrilled. It was perfect."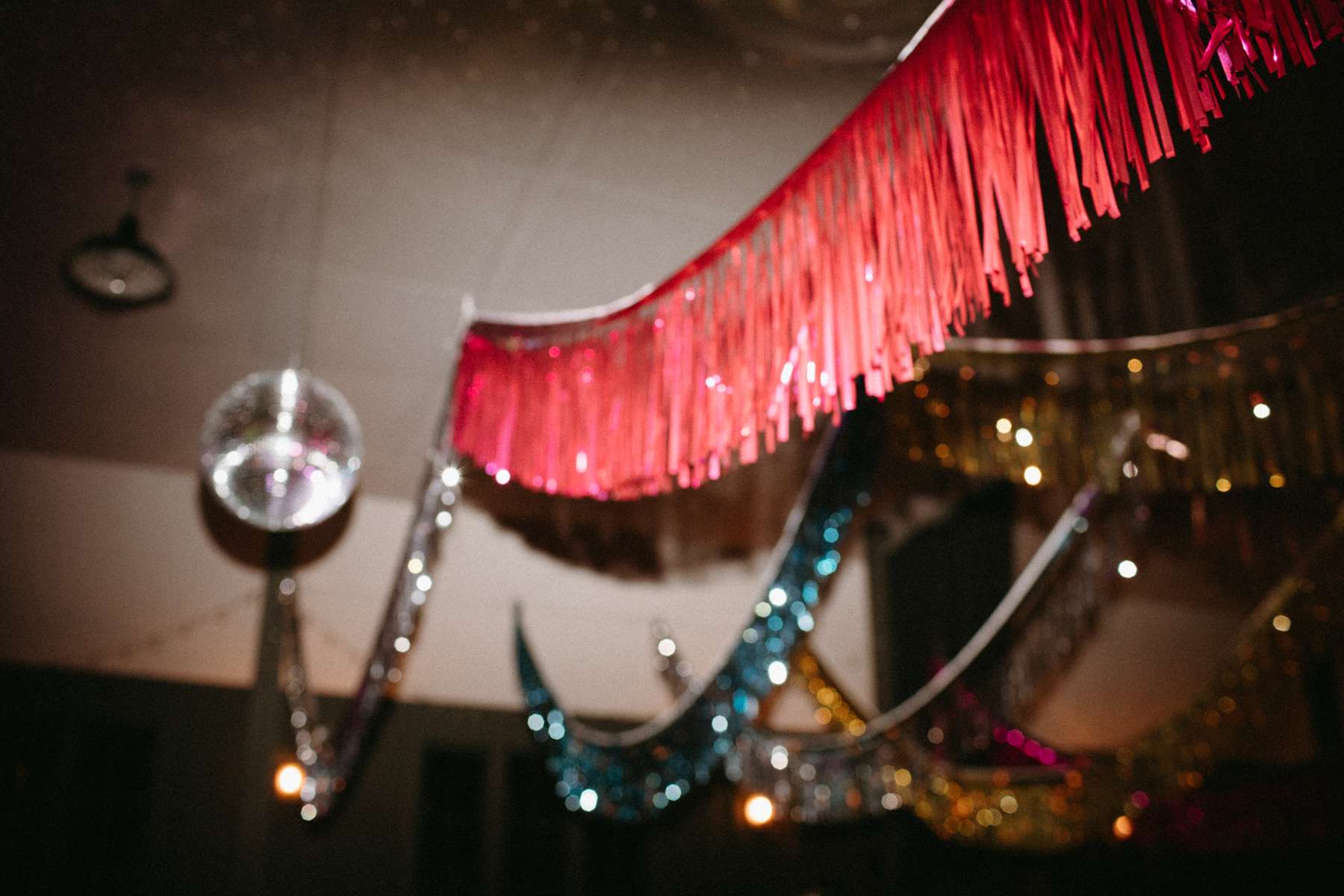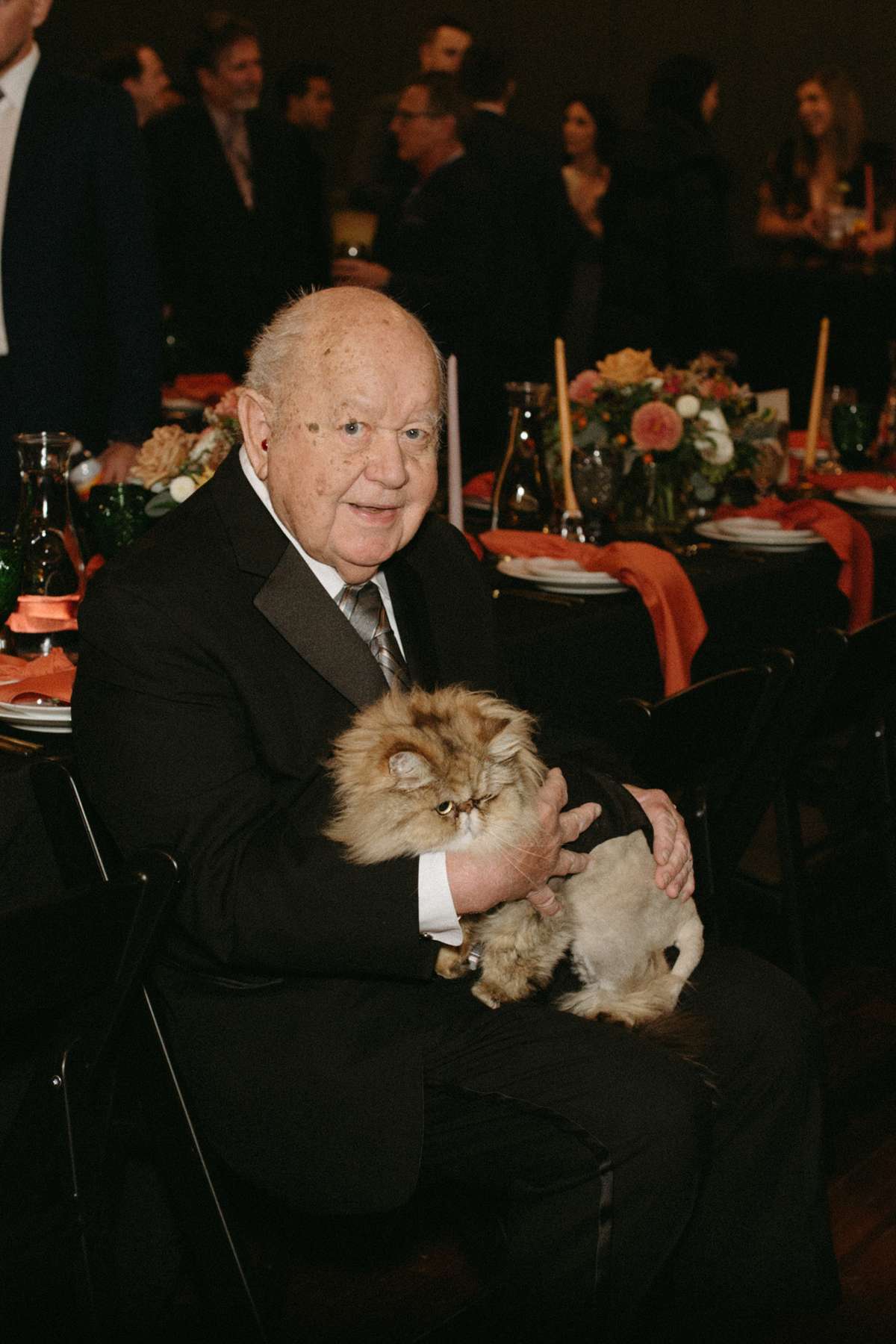 For the reception, the old gym was transformed into an enchanting space filled with tinsel streamers, a disco ball and B-movies projected on the back wall. "We chose a venue that was already aesthetically pleasing and didn't need much added", Rachel explained. "We didn't spend much on decorations. We wanted people to remember that they had great food, great drinks and had the time of their lives dancing, and not what our centrepieces looked like."