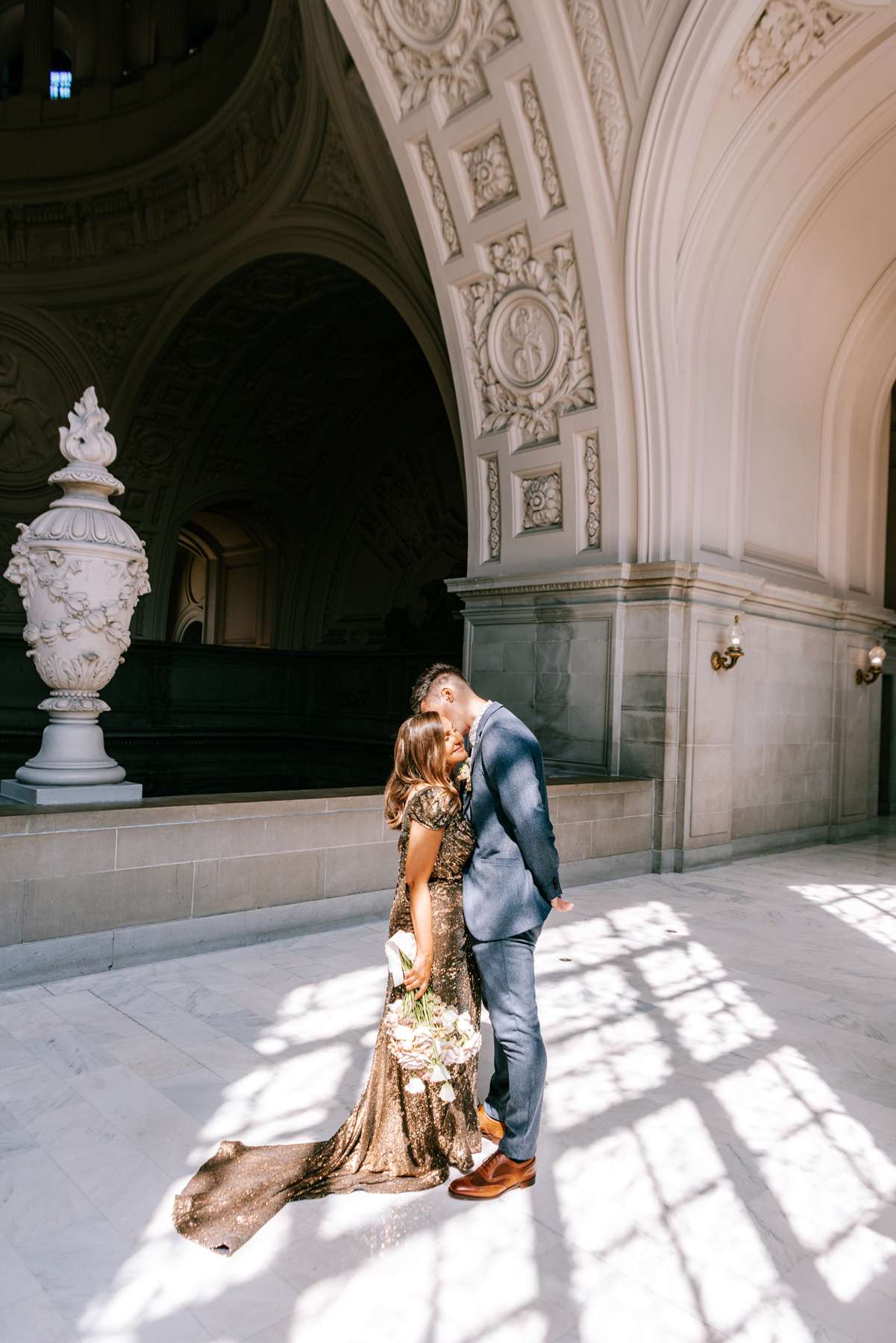 Steph and Carl, from the UK, were originally due to get married back in 2020 in London but due to various setbacks including the pandemic, their venue closing down and the bride's mum passing away, they decided to scrap all their plans, and fly to the US to elope instead.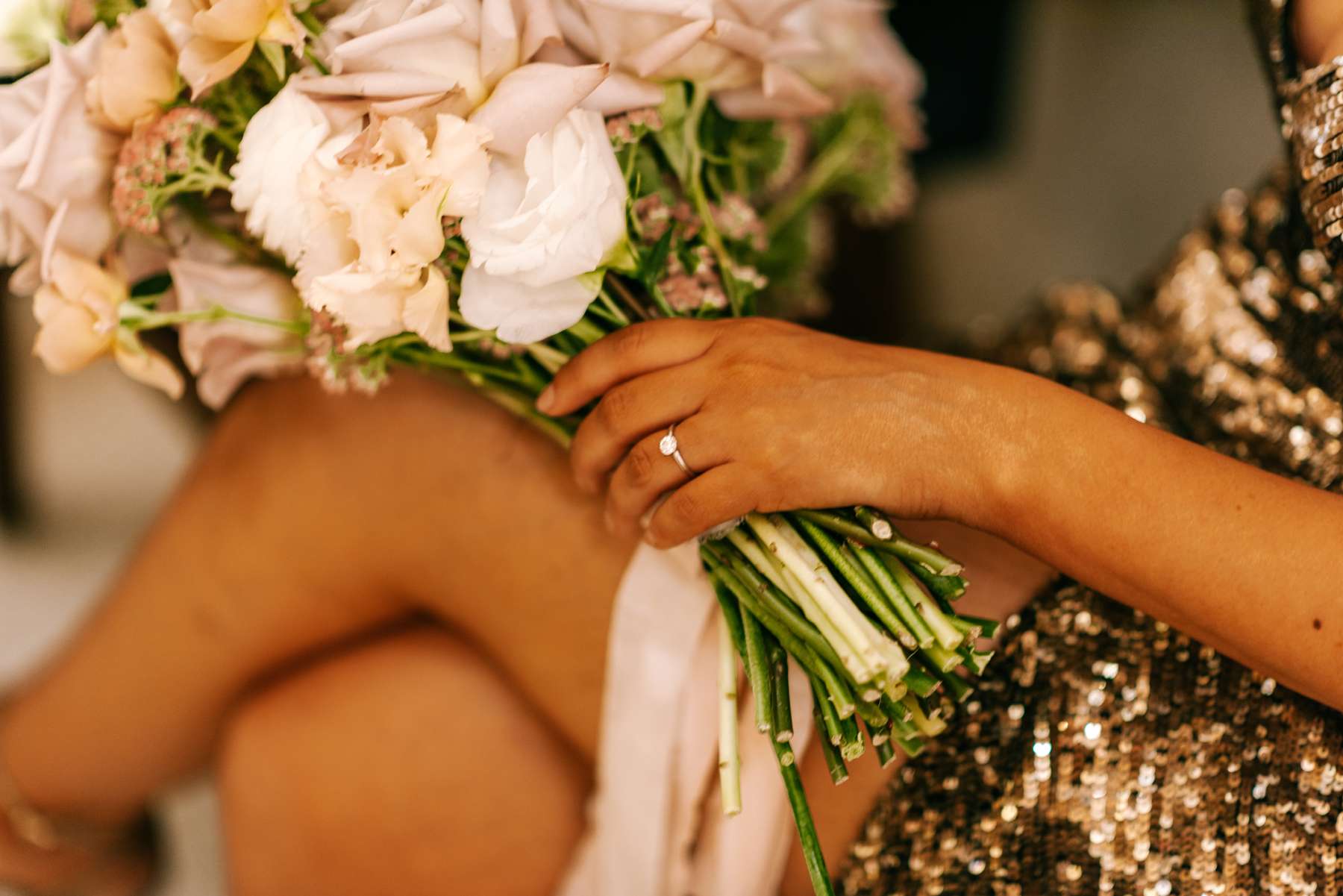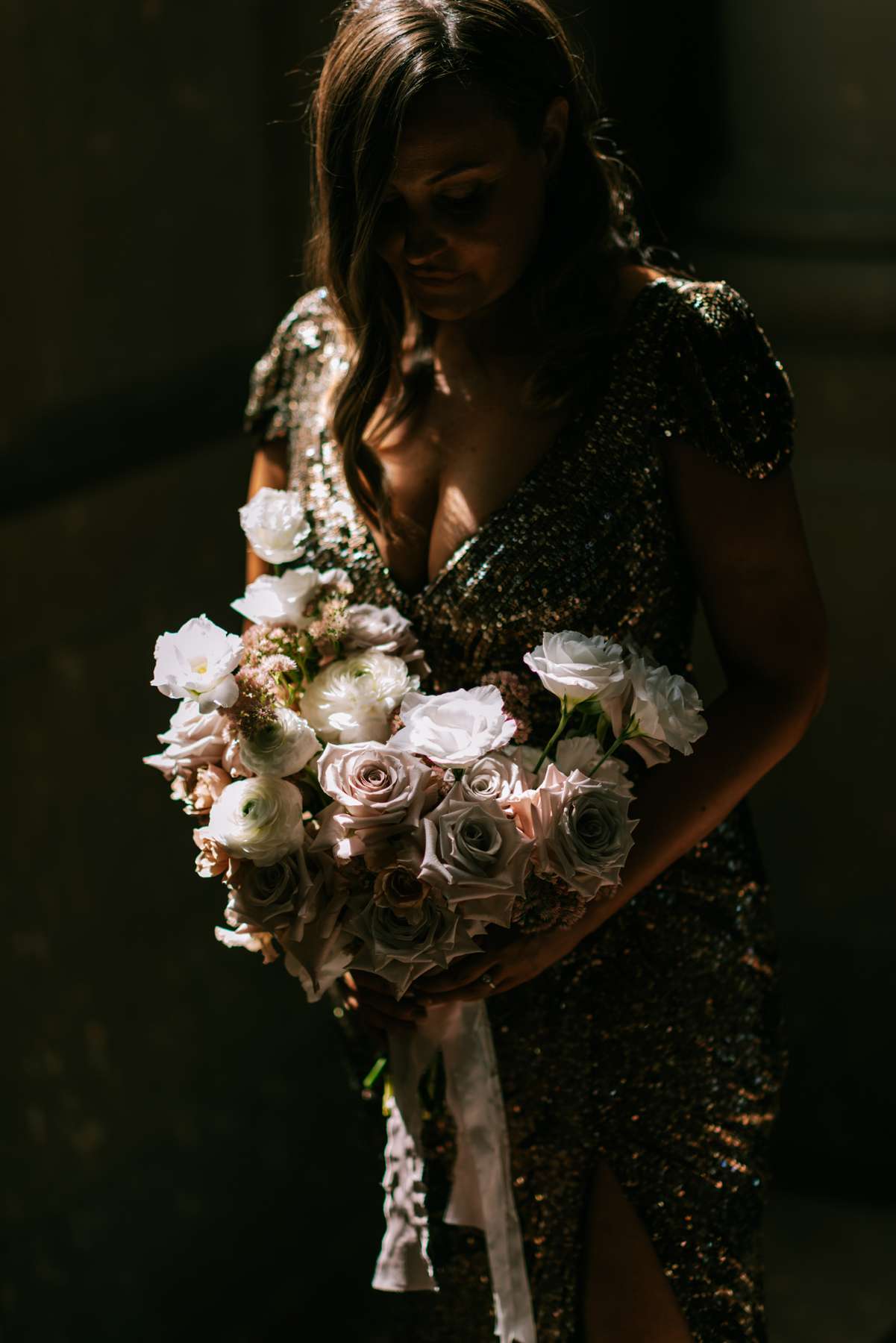 Their journey began in New York, then Miami, New Orleans, San Francisco (where they got married in City Hall) and ended with a drive down the California coast. Steph explains, "After a while we got so fed up of re-booking and the domino effect of having to realign suppliers that we decided to elope and take everyone else out of the equation. We'd already planned a US honeymoon road trip so we decided to insert the wedding in there and do one big mammoth trip over four weeks."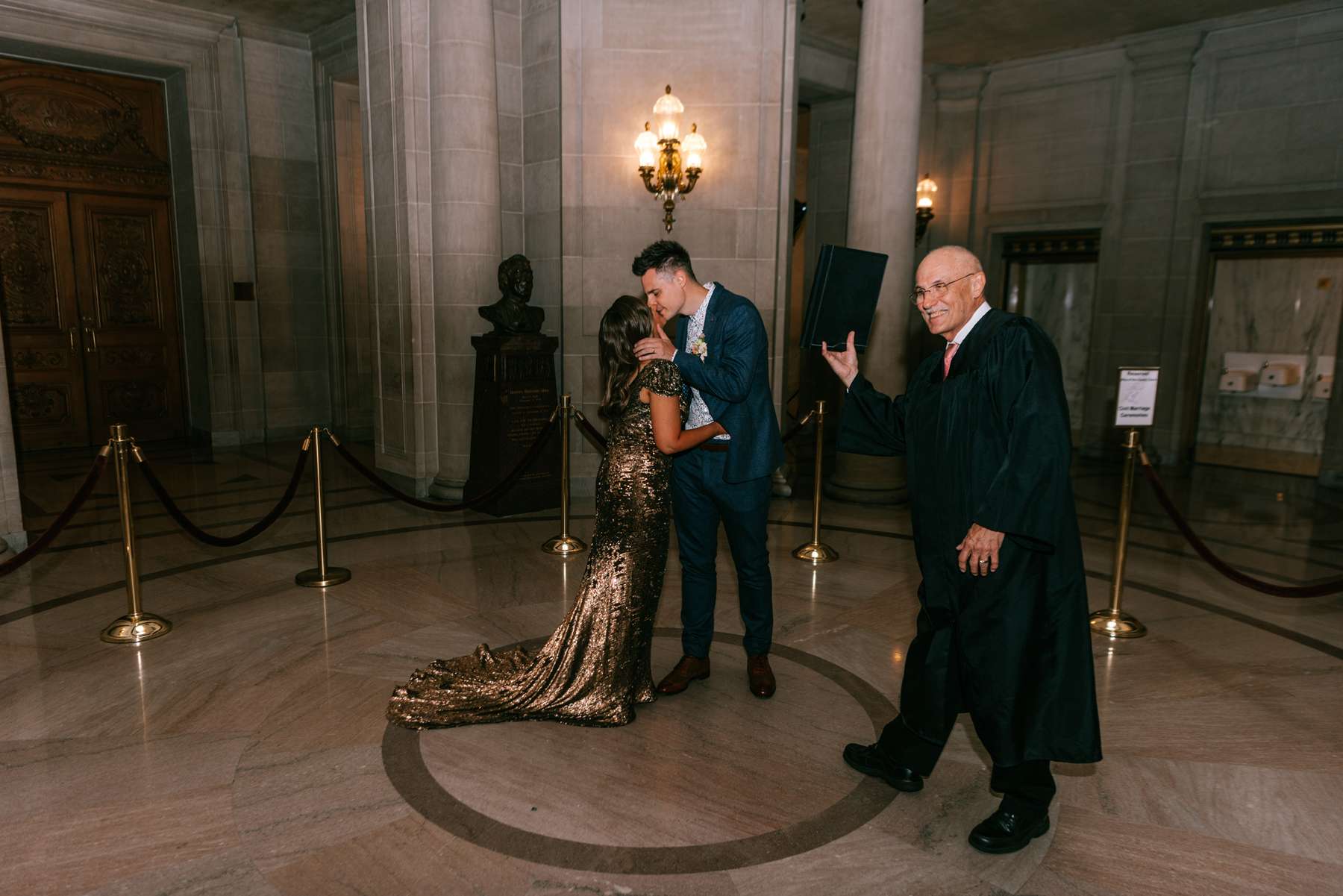 Neither of them had had been to San Francisco before, but after seeing pictures of the stunning City Hall, they were sold on the idea – it was also so much cheaper than doing something similar in London. "The building looked so beautiful", gushed Steph. "Plus, its only $100 to get married there – the town hall we'd originally booked in London was £800! It's an absolute bargain and the Carl half loves telling people that Raiders of the Lost Ark wedding scene was filmed on the same staircase!"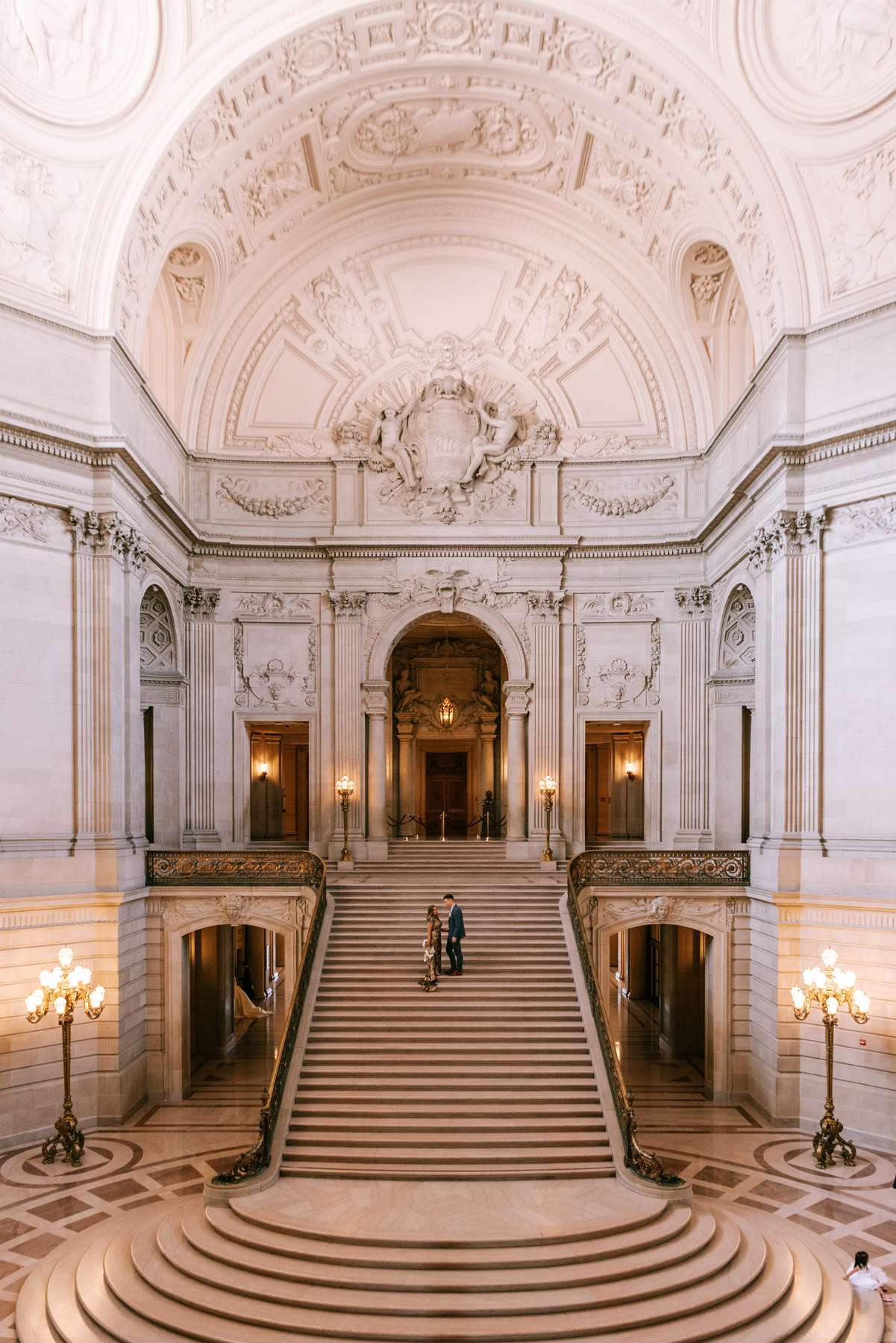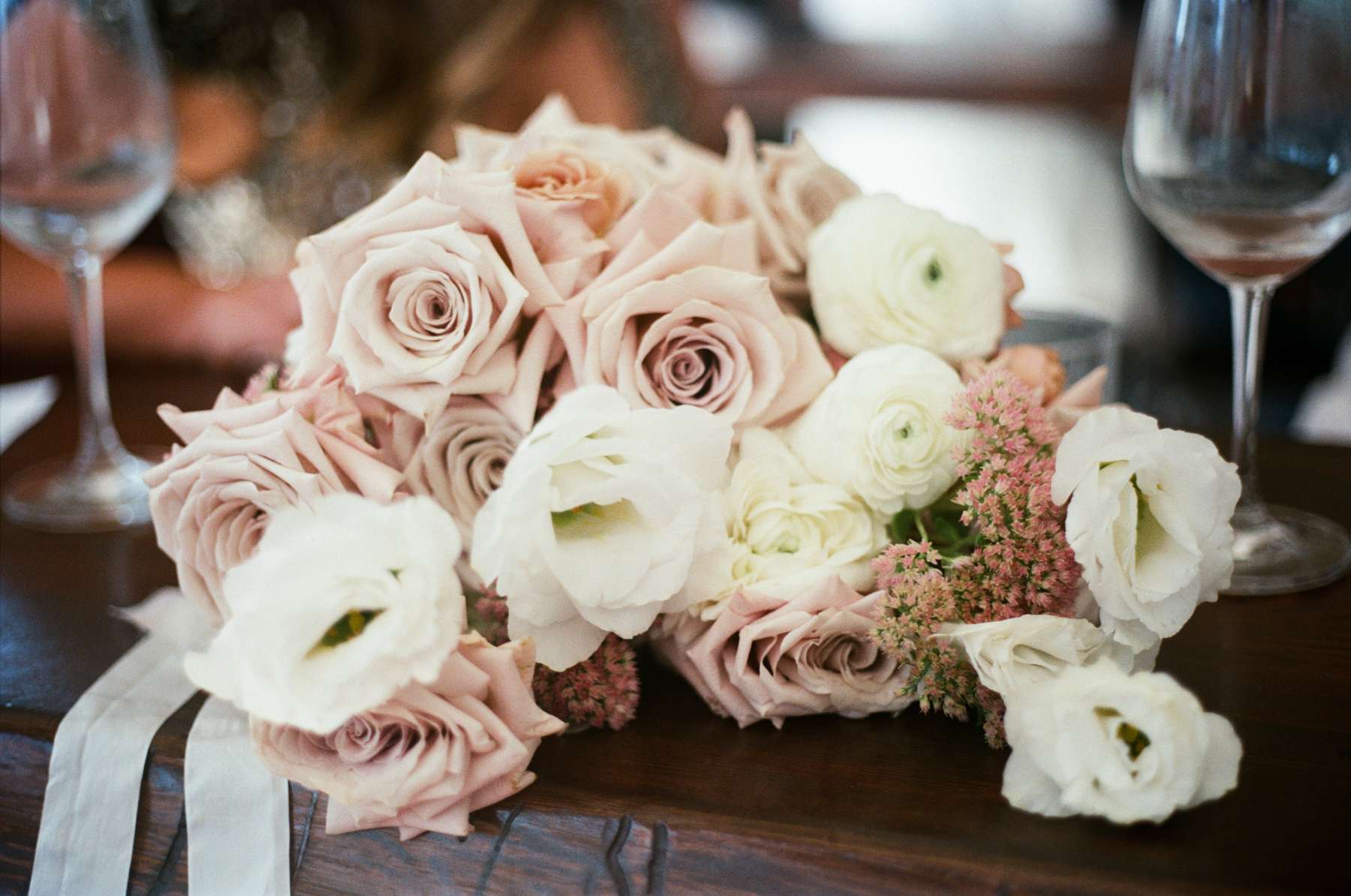 As tradition was totally out of the window, Steph also decided to skip wearing a big white dress and opted for a gold sequin one instead. She really liked the idea of having something she could wear again. "I found what I wanted but it was by an Australian designer (we'd both lived in Australia so I also liked the nod) but that dress wasn't available in the UK. Then I found a pre-loved one on stillwhite.com at a fraction of the cost! I had no issues with it being pre-owned as I felt it was a win/win situation for everyone – they recouped some of their cost, I was able to own a dress I would never have afforded otherwise and it felt like a much more sustainable approach. I got the dress altered by an amazing dressmaker I found via Rock n Roll Bride."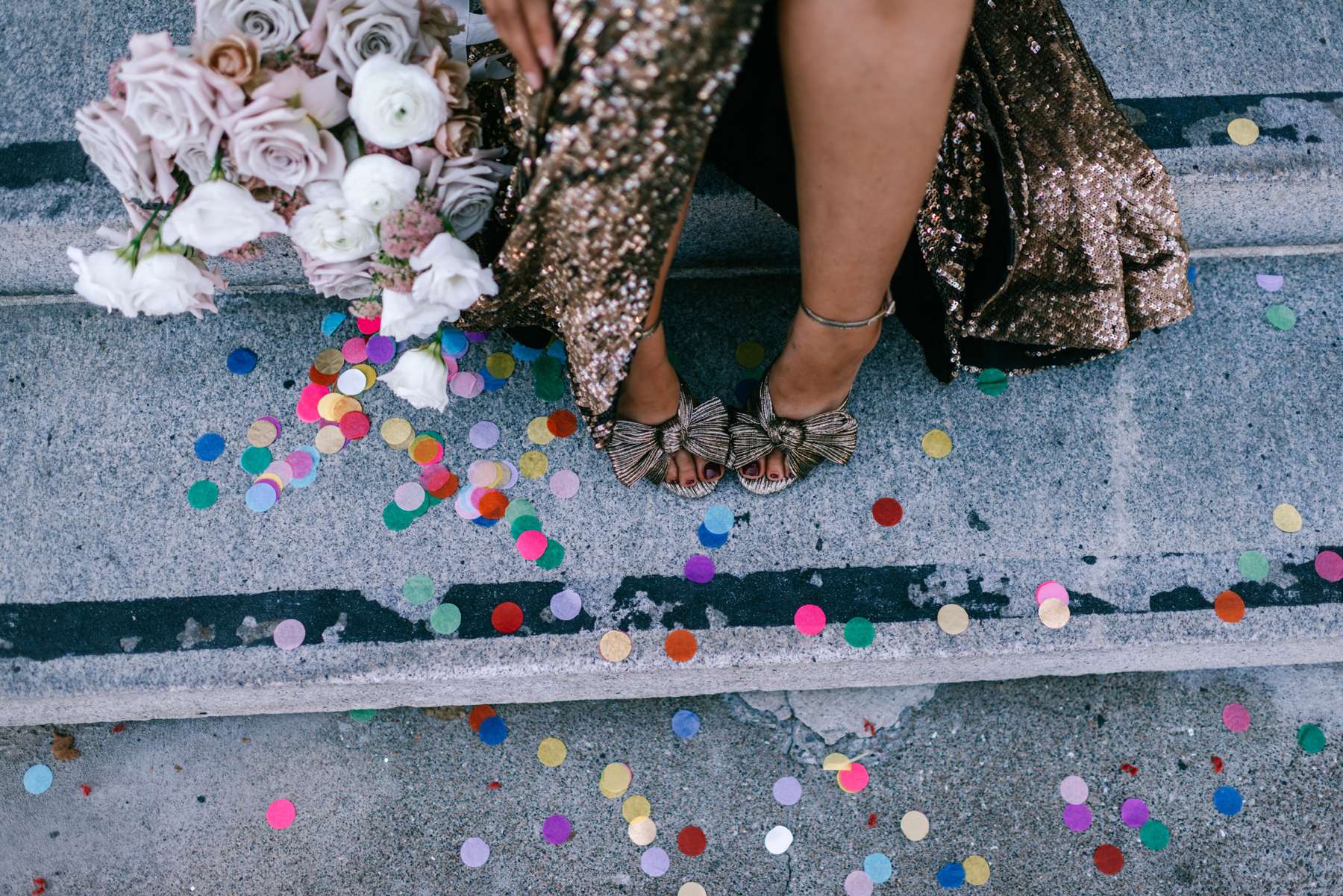 They had only a few suppliers involved in the day – hair and make-up, a florist and a photographer – but another challenge reared it's ugly head when the UK photographer who they had booked to come with them, bailed one week before they flew out!
"We had booked them in 2018 and so it was so stressful and not an ideal situation", explained Steph. "One night we sat on the sofa manically looking for a short notice replacement photographer and Carl came across a Las Vegas photographer called Ashley Marie Myers via a Rock n Roll Bride featured wedding. We got in touch with her on the off-chance she might be able to fit us in despite being fully booked. She came back to us saying that she had a wedding the day before and the day after but would be willing to squeeze us in! It was a complete fluke and she was INCREDIBLE!"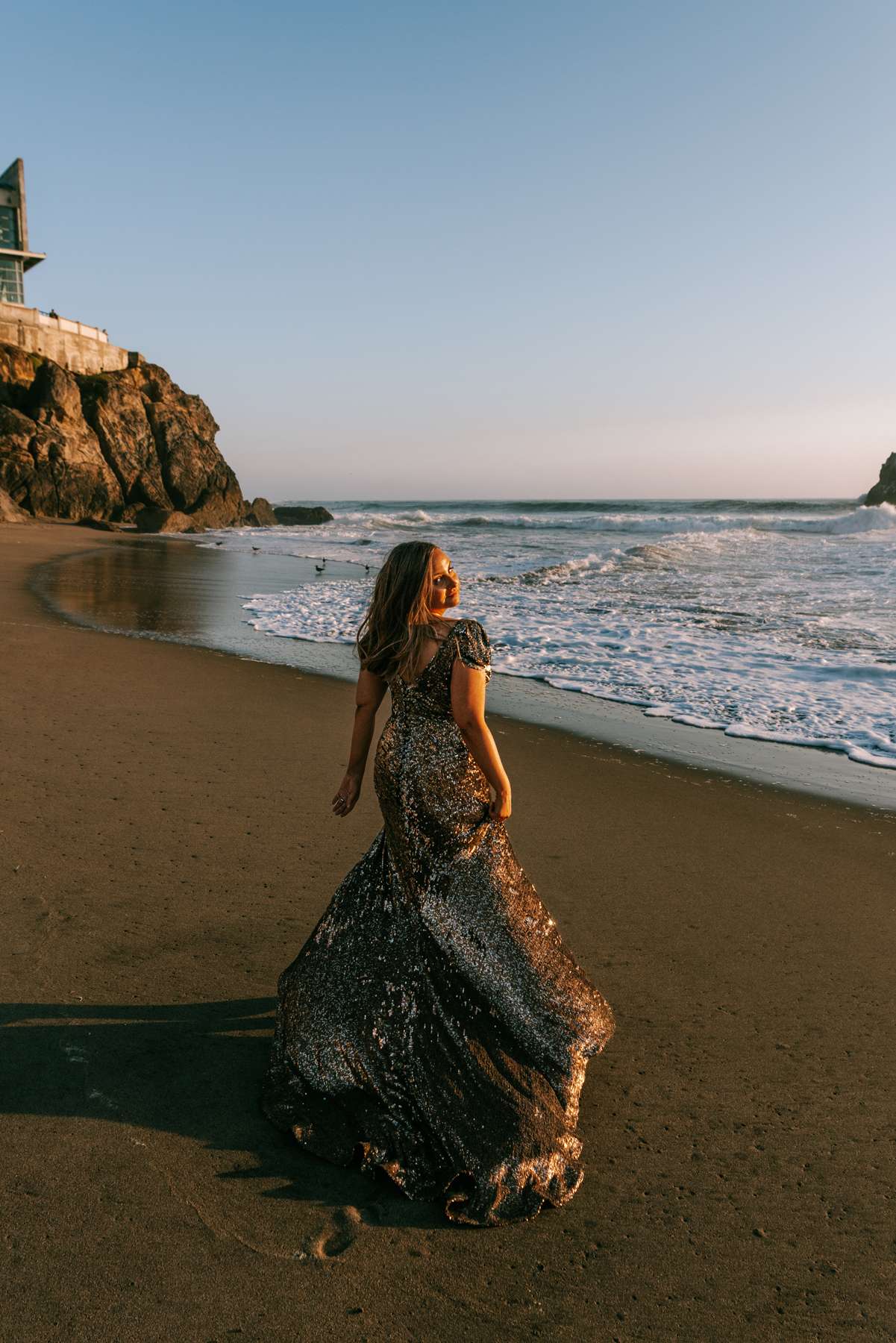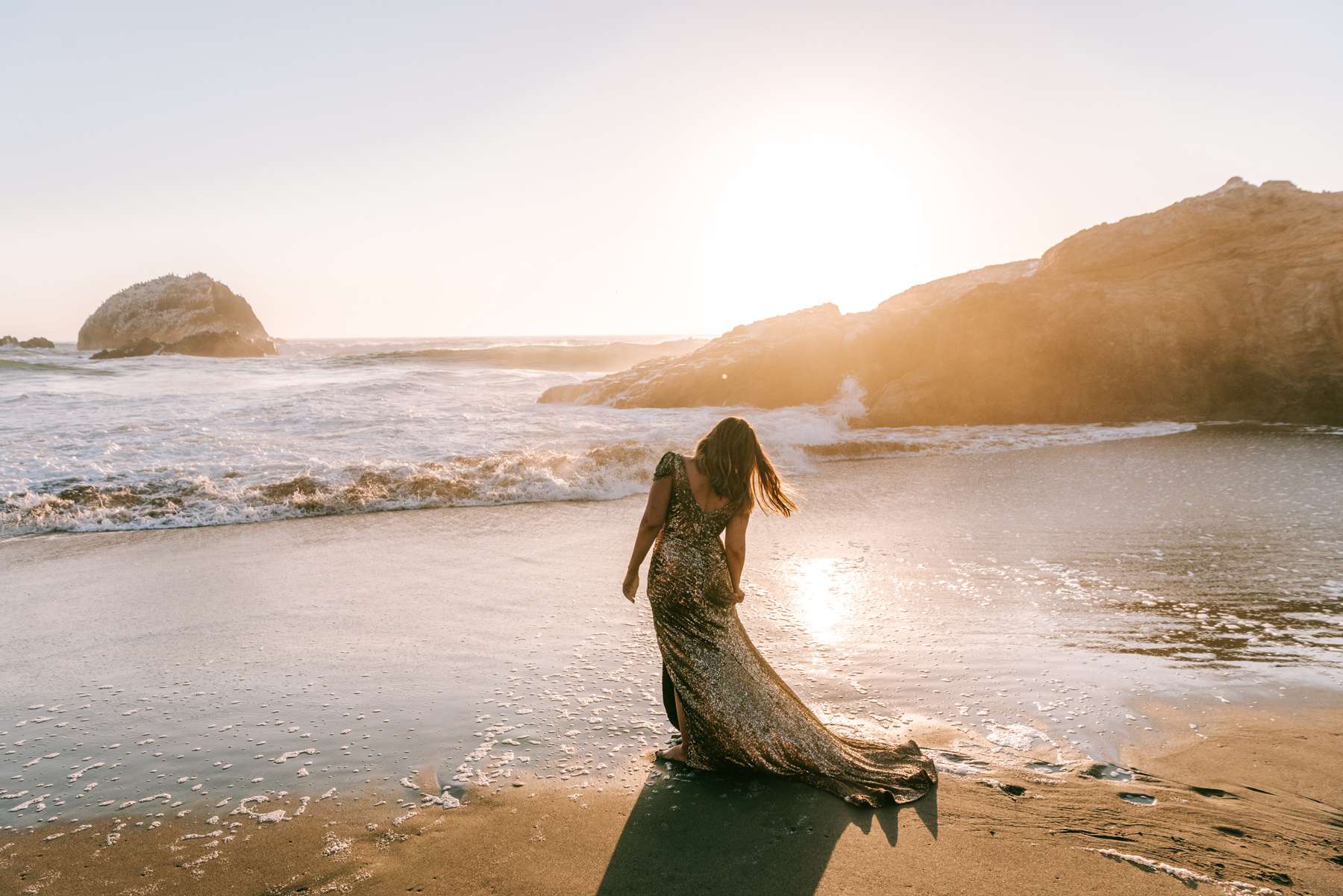 Although their wedding and planning journey was full of so many highs and lows, in the end Steph and Carl's wedding was everything they dreamed of. Their story is beautiful reminder that an elopement can be just special and memorable as a big wedding, even when it feels like things are falling apart. Despite the challenges they faced, they found happiness and total freedom in their elopement. "The best part was we didn't have to please anyone else other than ourselves!", concluded Steph. "For me, this was a Rock n Roll Bride wedding because ultimately we didn't ask permission and we didn't need to ask for forgiveness either – the people that love us, trusted us on our decisions from eloping with no one present. Plus leaning on Rock n Roll Bride suppliers especially when we were let down was an absolute godsend!"