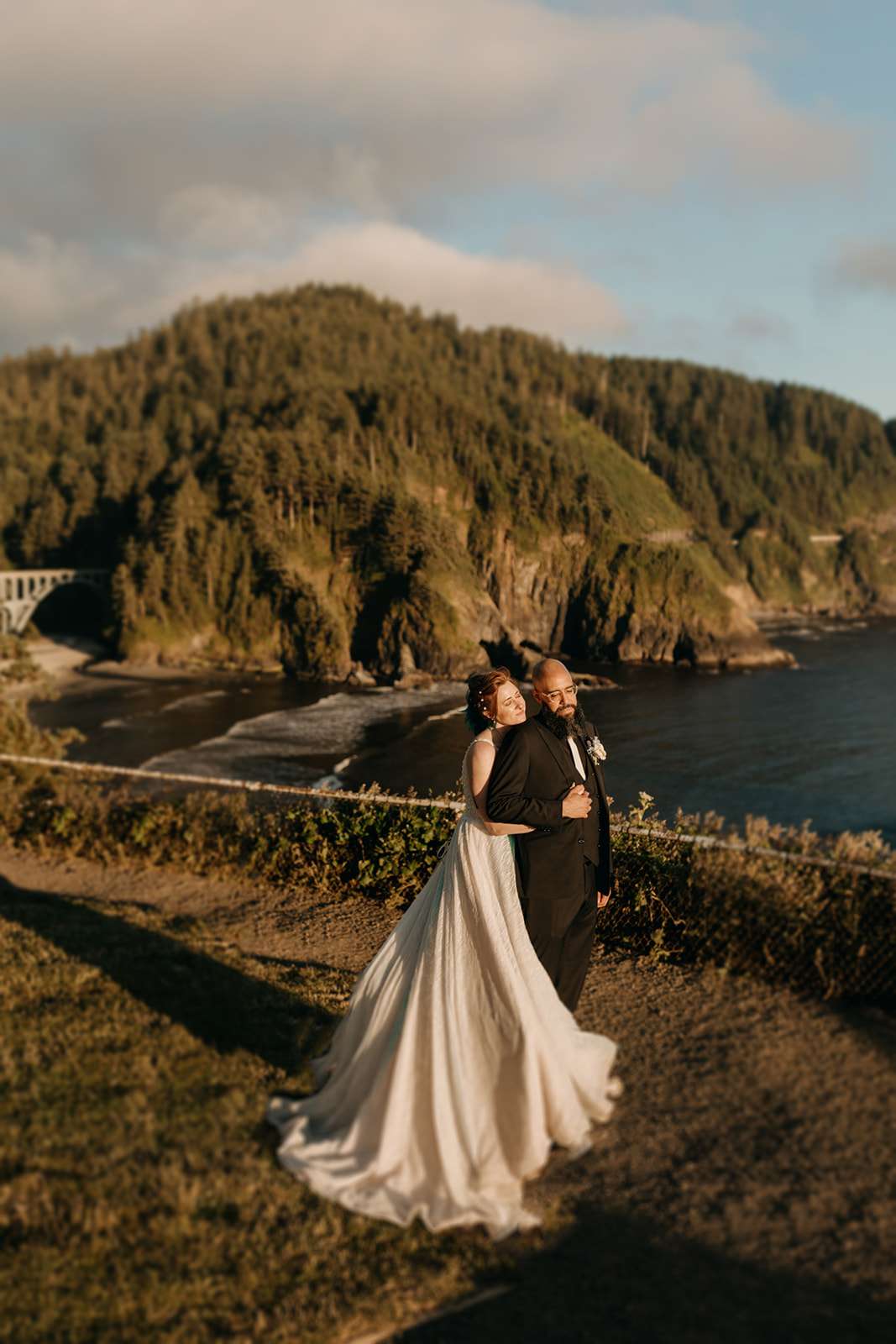 One of the most distinctive aspects of Jamie and Brian's wedding was the location they chose. They tied the knot at Hobbit's Beach, a place close to their hearts, which also worked perfectly for the organic and natural feel they wanted. They were married on their anniversary in July 2022.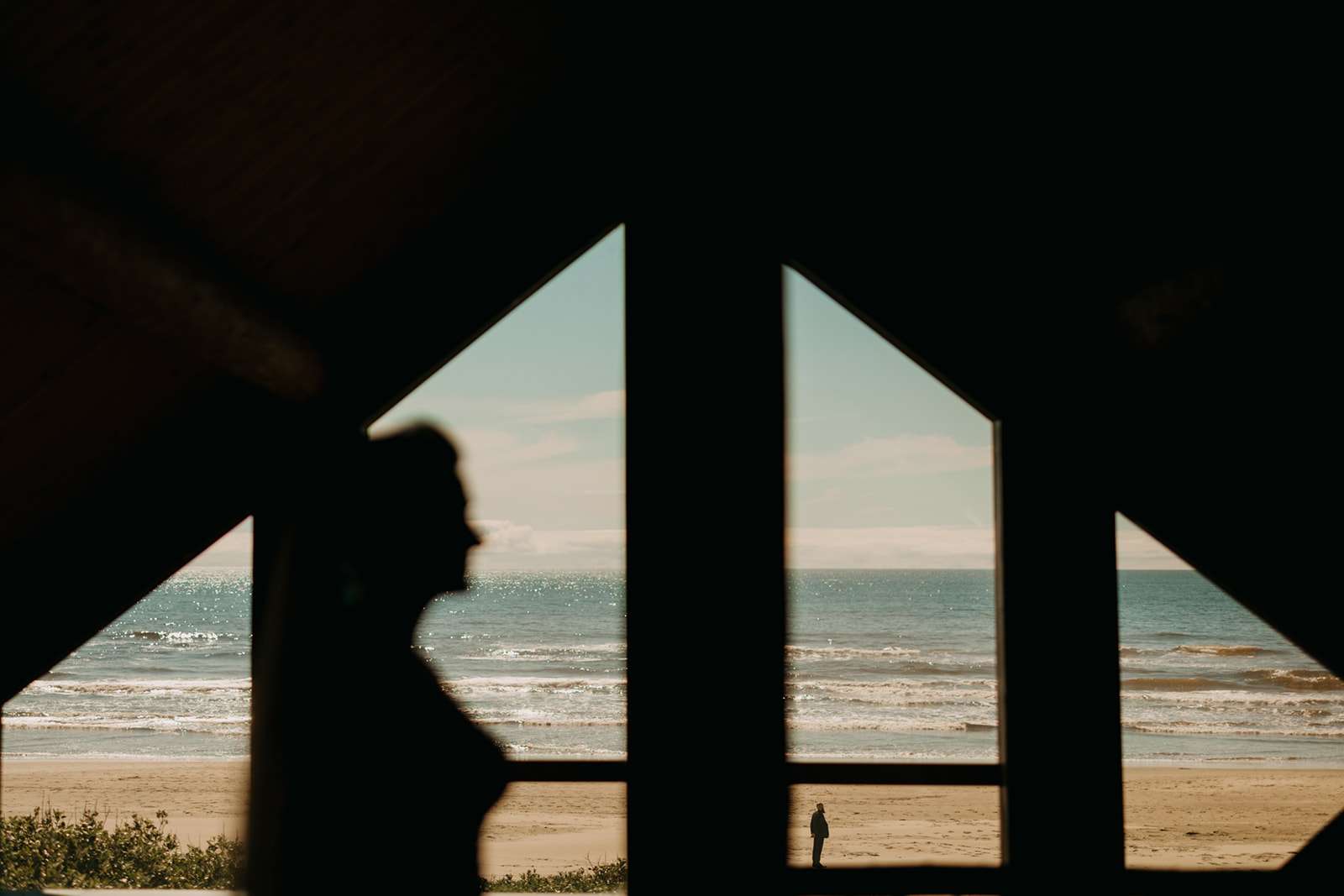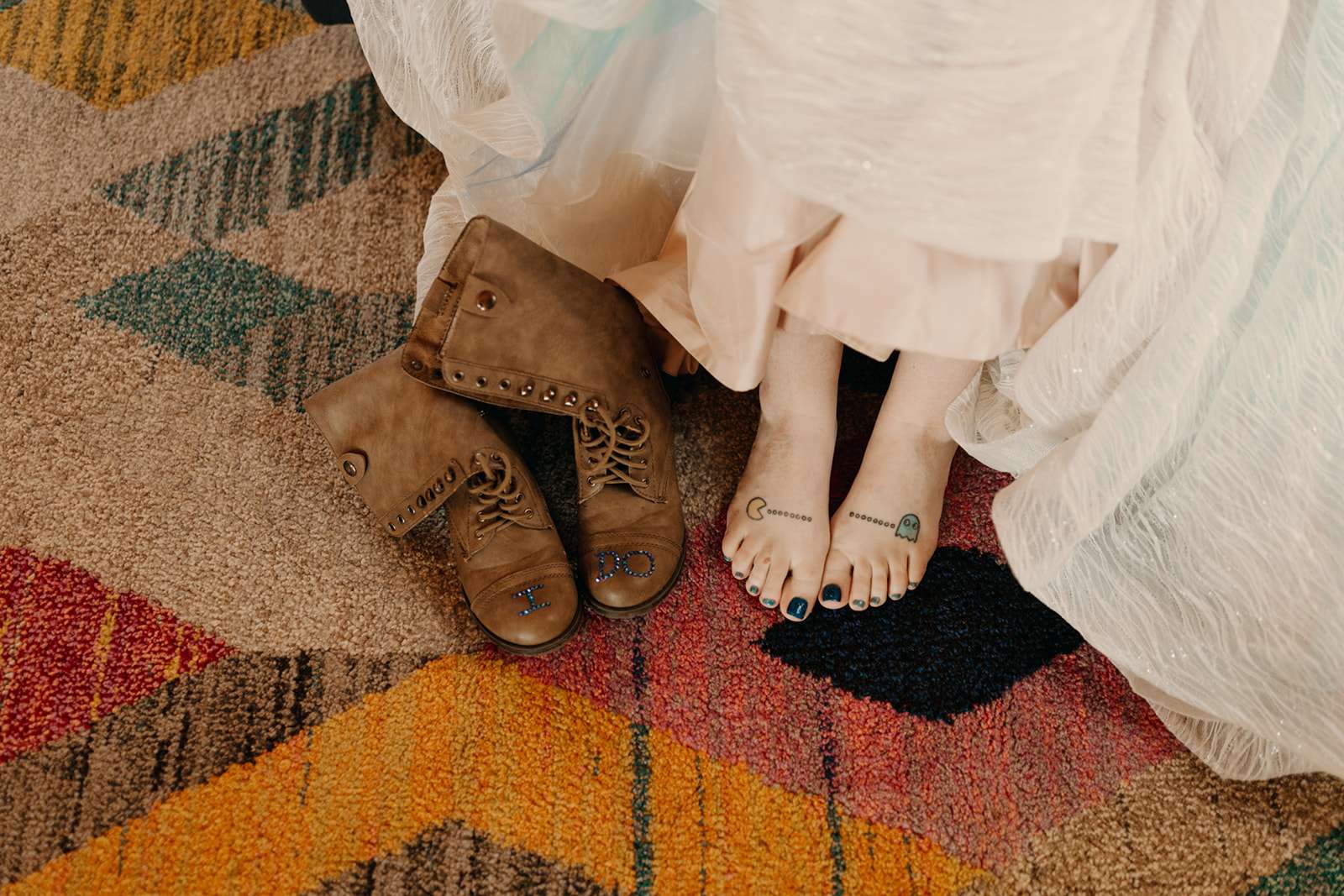 "The biggest inspiration was that it was the same location where we went for our anniversary and got engaged the year prior to our wedding", Jamie told us. "There is an amazing natural feature there called Thor's Well, and the area has an adorable little seaside village, so it was the perfect romantic getaway and it was so romantic it led to our engagement and wedding. Since our day involved a lot of different terrain, I wanted to be comfortable and opted for hiking boots which was something I never thought I would be getting married in!"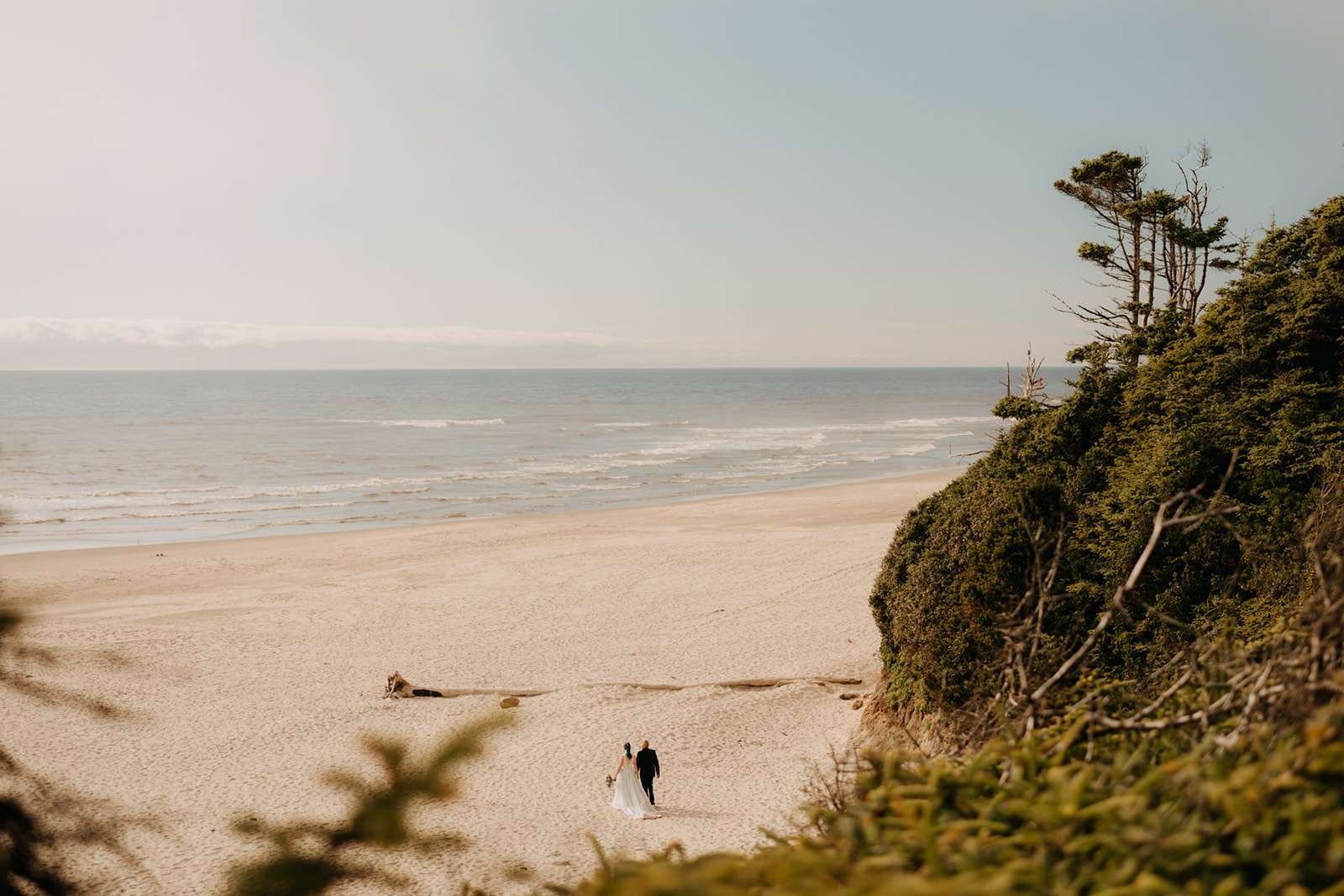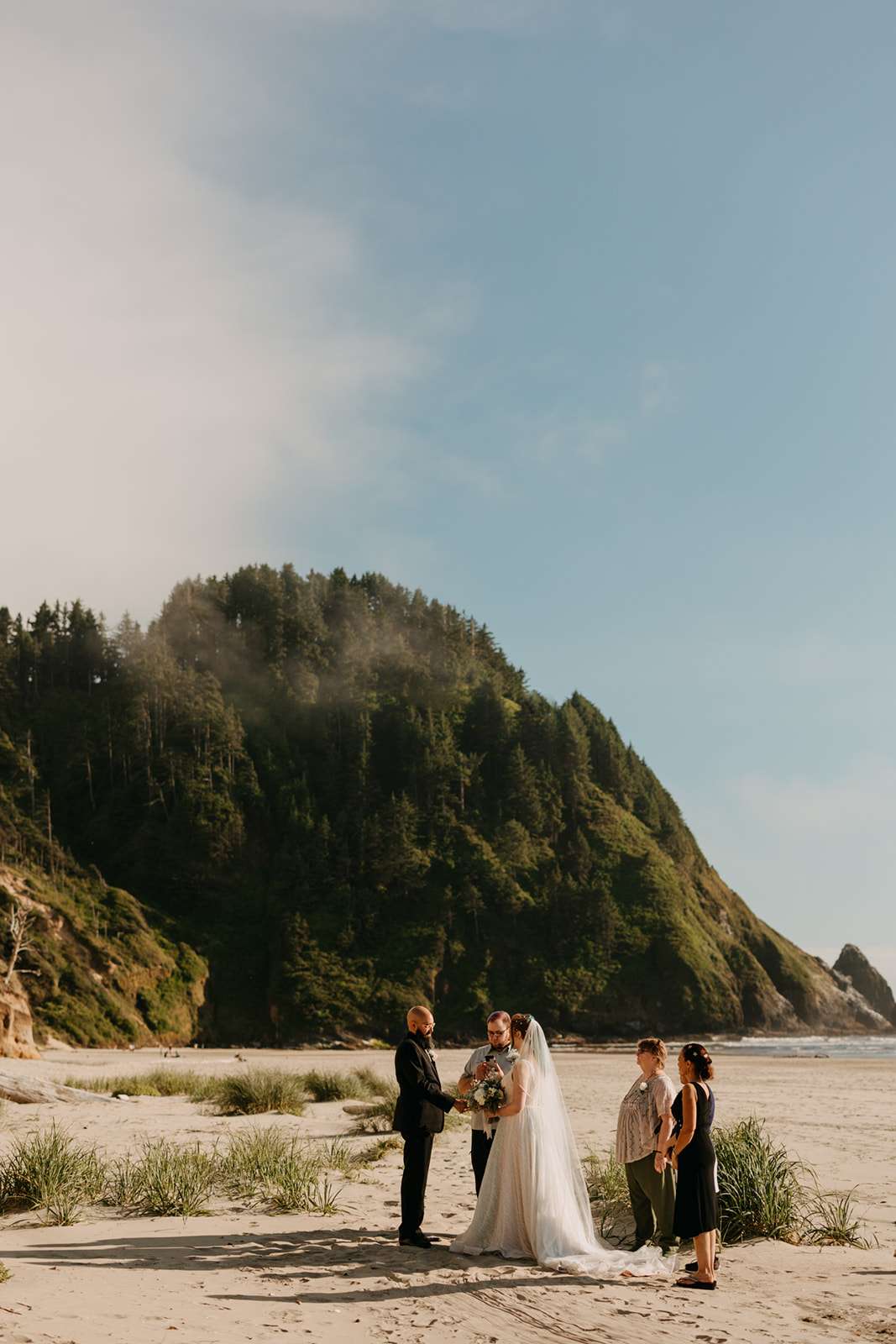 Planning an elopement on a budget came with its challenges, especially when they decided to move the date forward. In total they spend $8700 and even though they had only a small number of guests and the rejected so many of the wedding norms, at times they found it really challenging.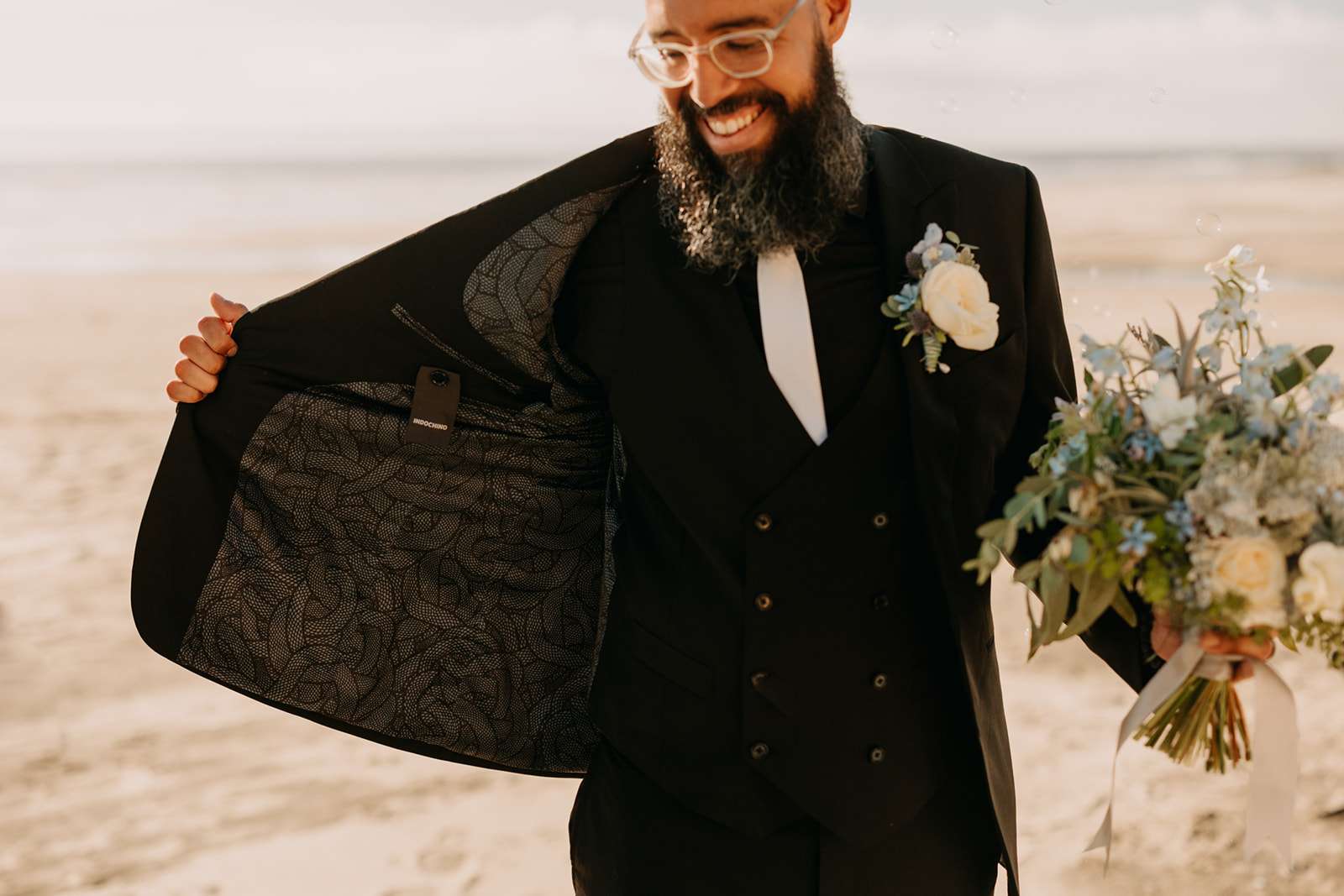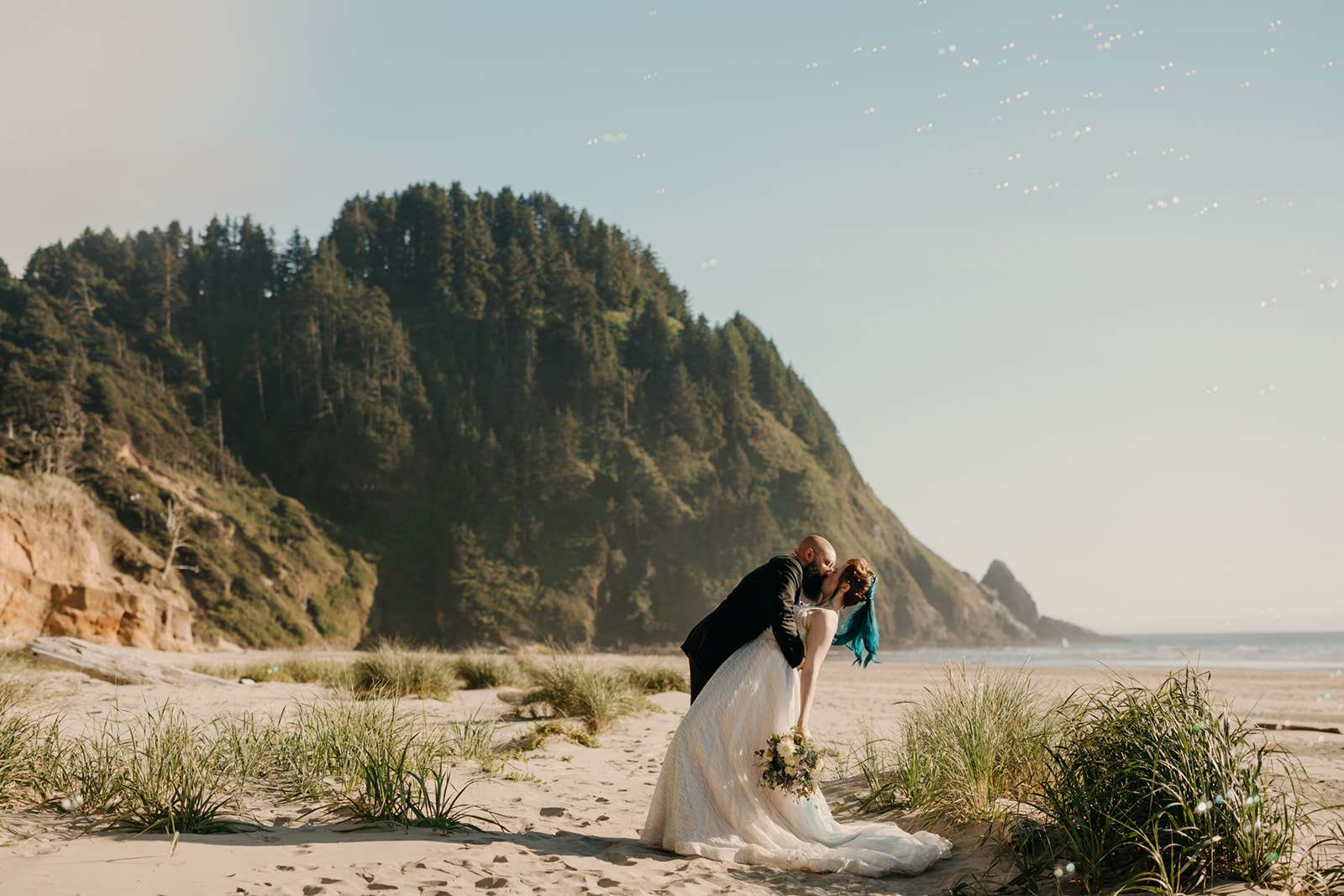 "Time and budget were our biggest challenges", Jamie continued. "We had been planning to get married in 2024, but in 2022 we were spending a decent amount of money to fly Brian's mother to the coast for a visit already and we discussed the benefits of getting married sooner."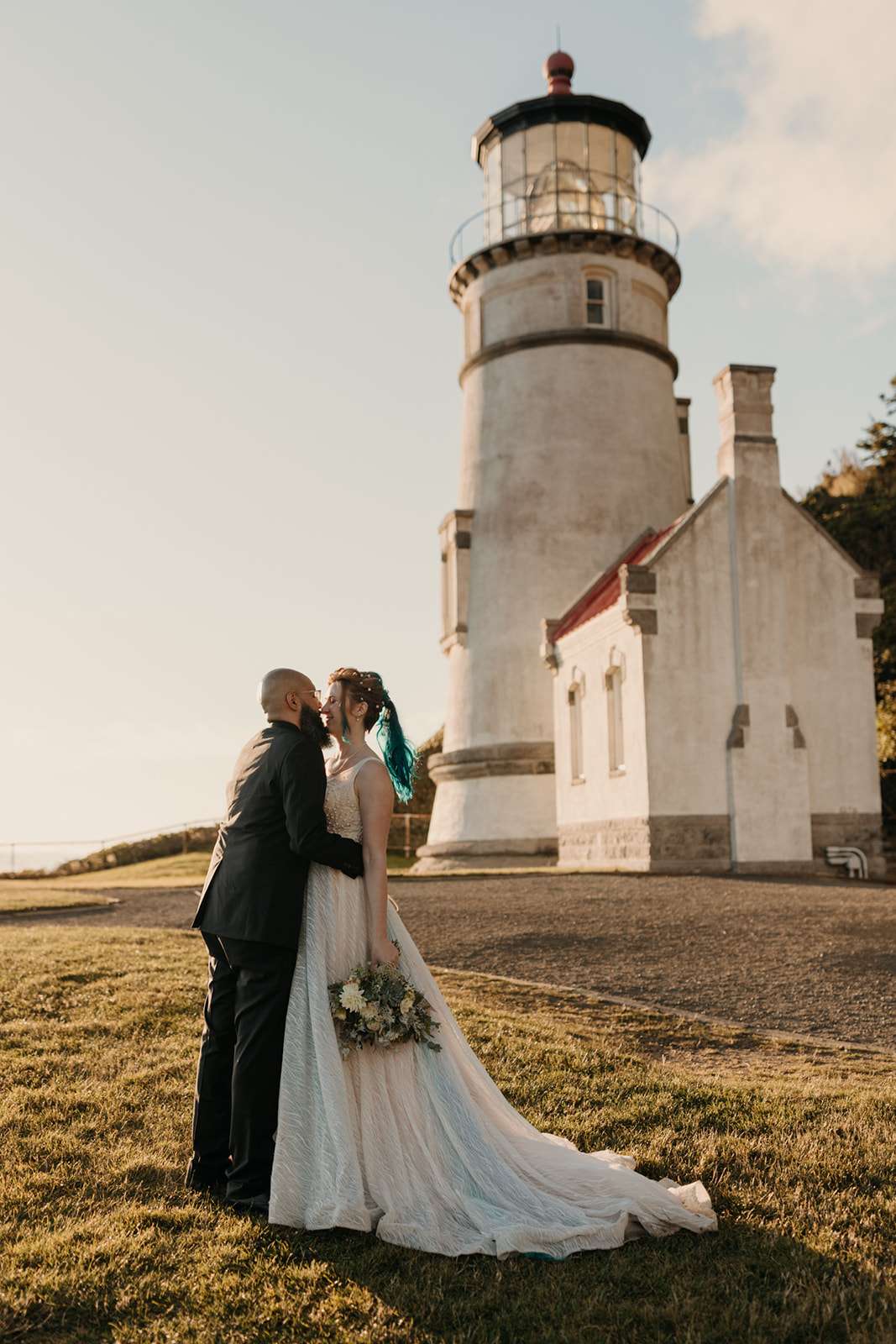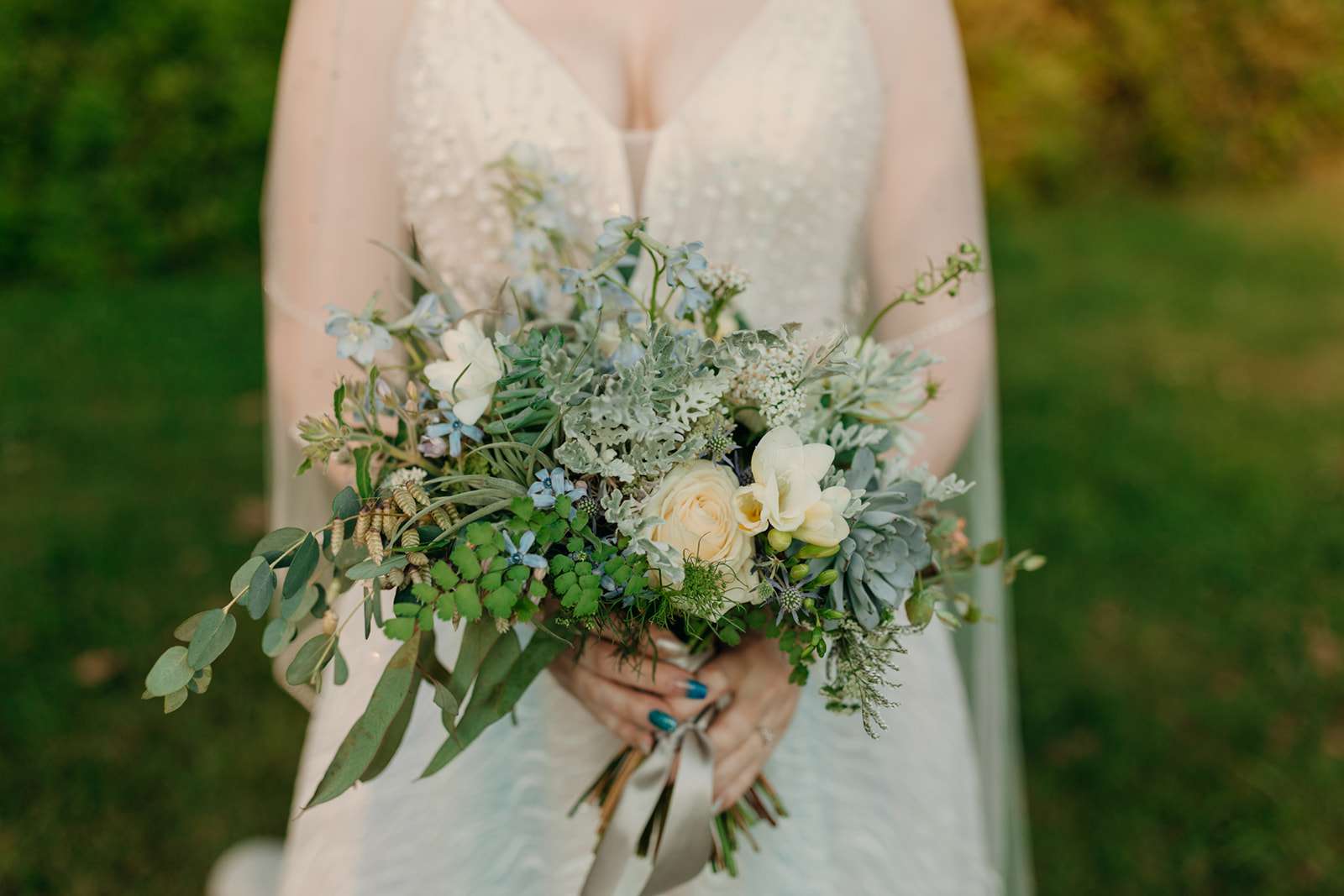 After making this decision they only had a few months left to plan and the fact their anniversary – which they wanted as their wedding date too – fell over the 4th July holiday added extra stress. "The wedding weekend was a holiday weekend and is a big draw for tourism to the small seaside town we had picked. Most of the lodging was already booked up. We also did not have much money set aside yet when we decided to bump up the date, but somehow we made it work with just our regular finances."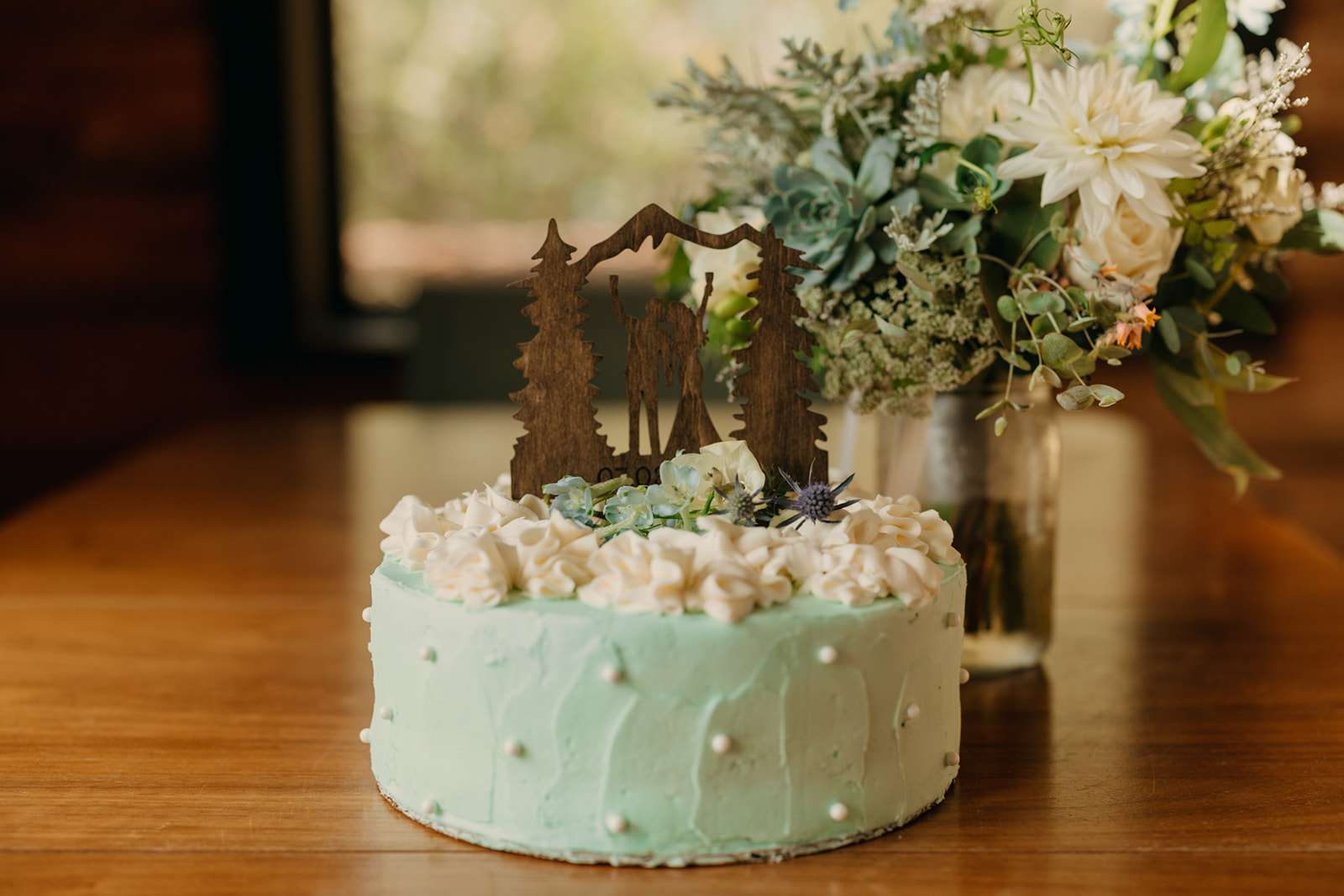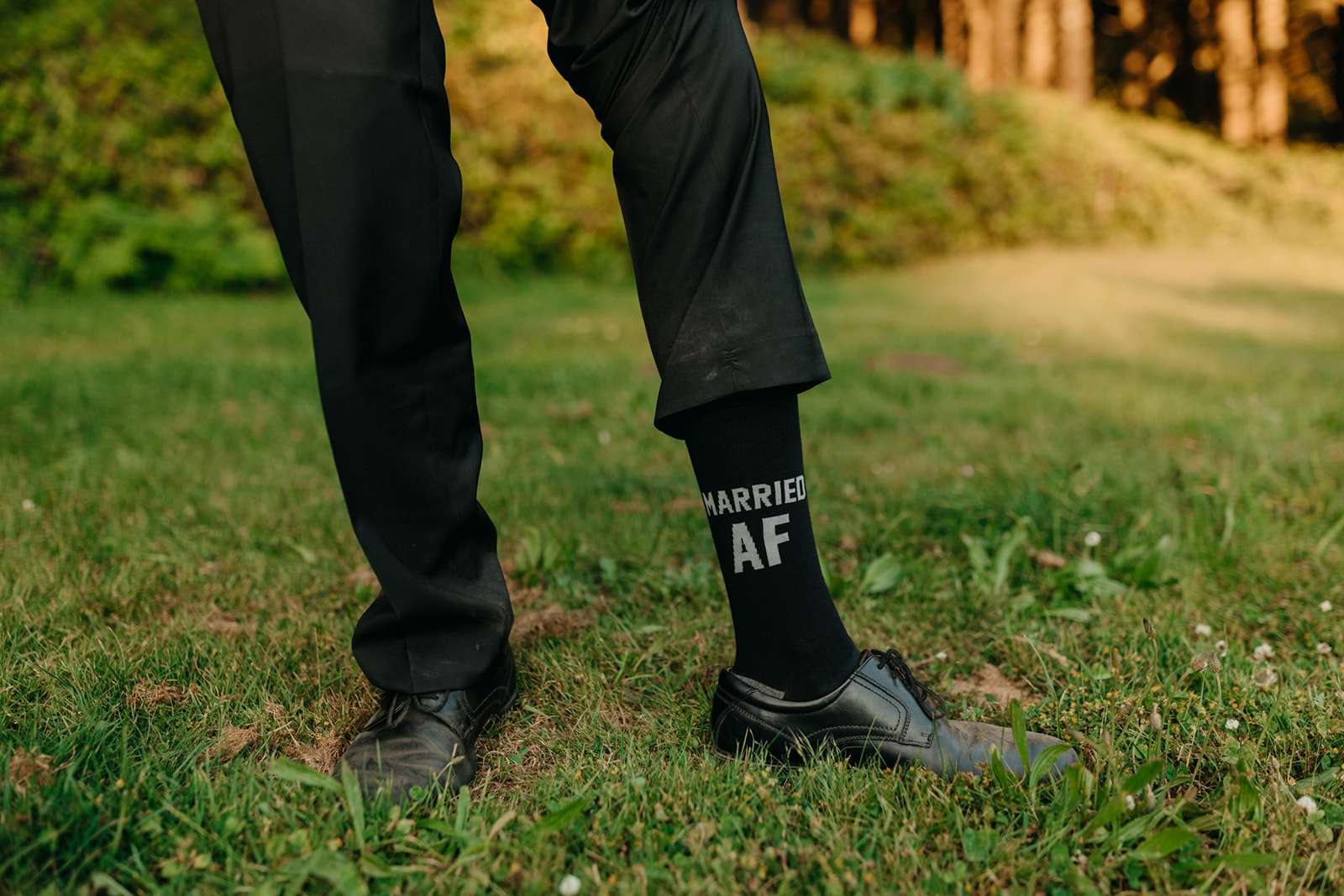 Making clever choices and omitting anything that they didn't feel was important helped them keep on track with their spending. The bride bought a second-hand dress from Brides for a Cause, her brother officiated the ceremony, and their 'reception venue' was a bonfire on the beach in front of the rental they were staying at. They ate cake and finger food, drank champagne and danced under the moonlight.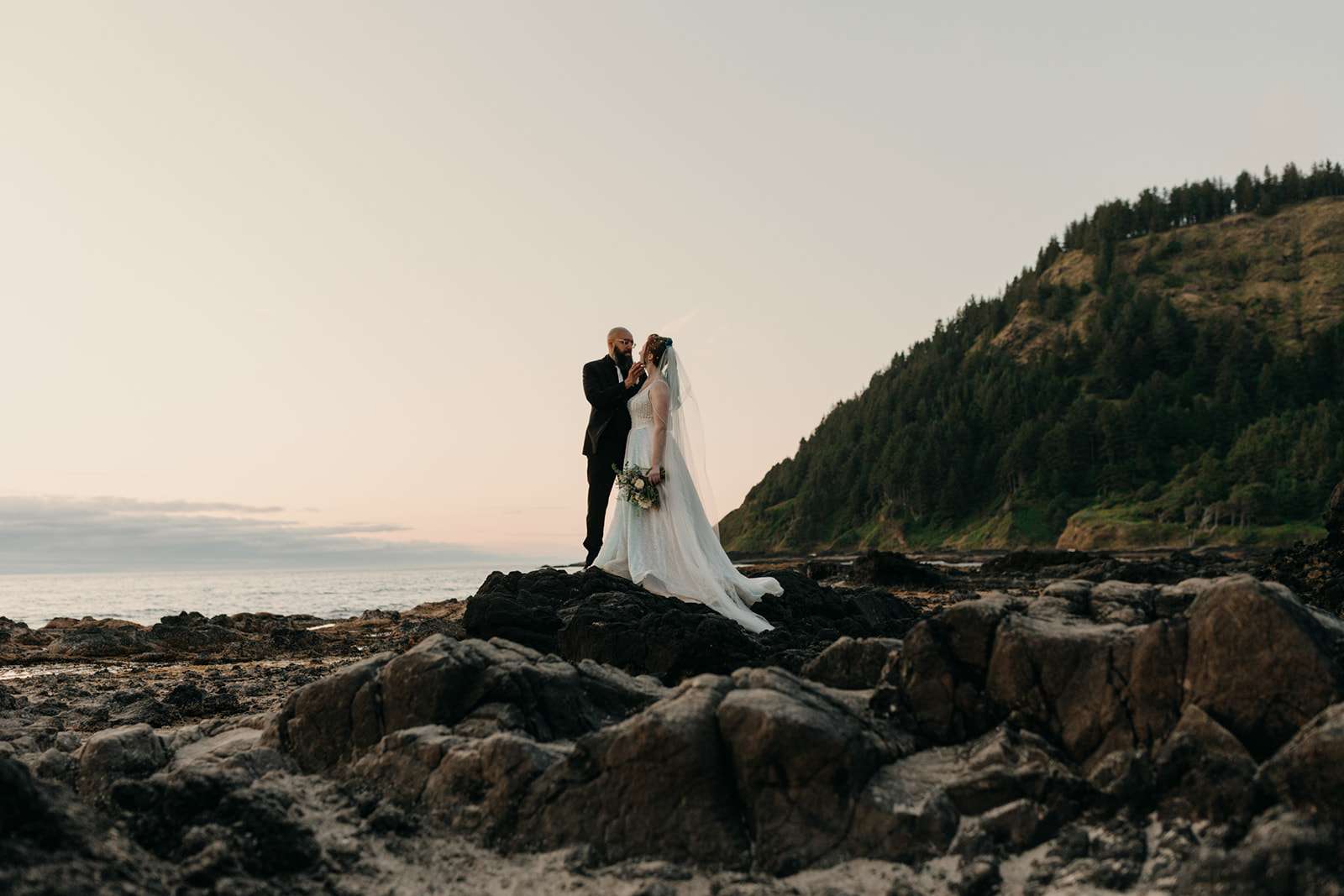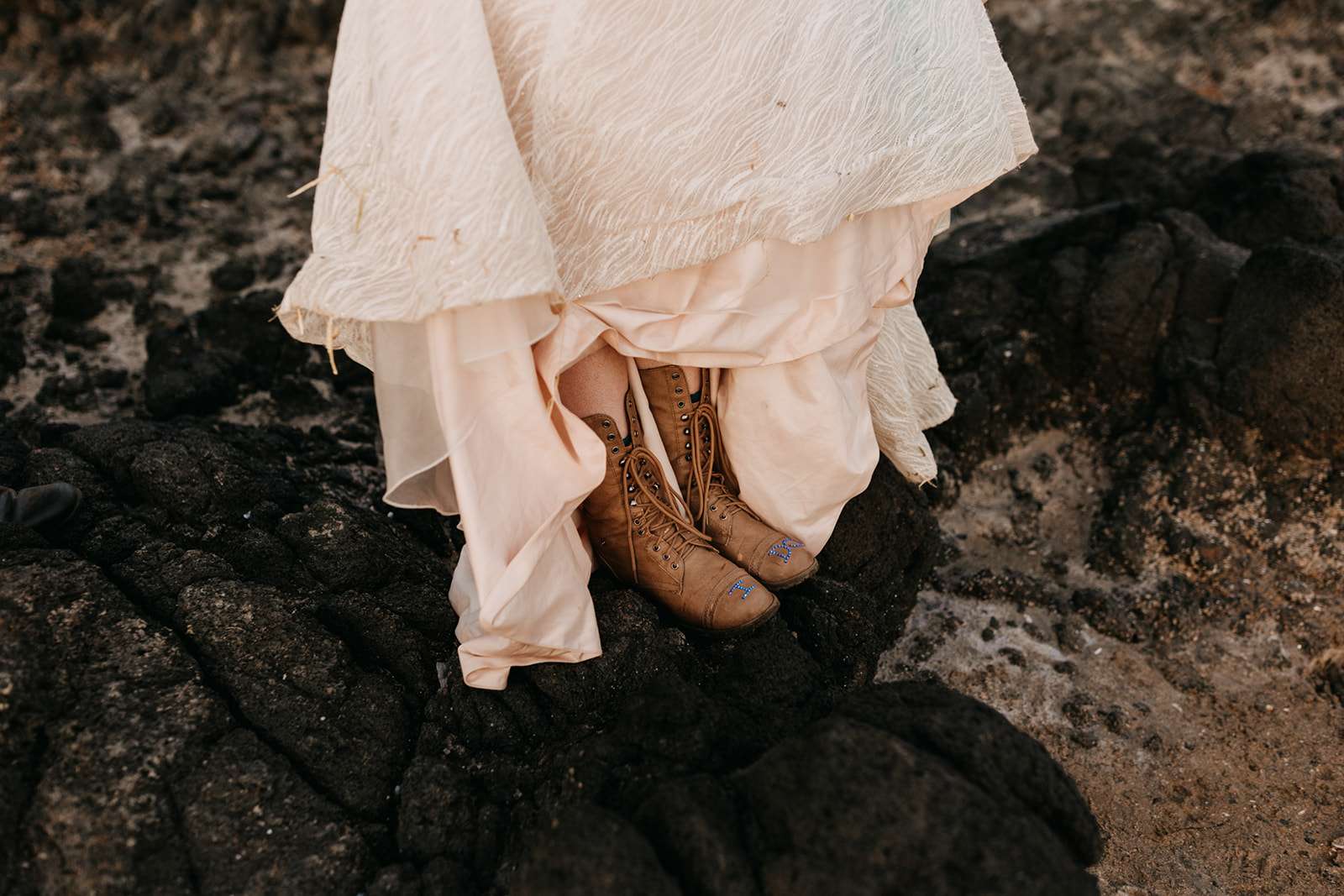 "Our biggest cost was the photography and video. Because we eloped and were having a specialty wedding, we wanted something that would really capture the day and that we could share with all our friends and family after since none of them would be there. Making the decision to elope and scale down to not include friends and family was the worst part. In hindsight, we loved how our wedding turned out and wouldn't have done it any other way, but it was hard at first to reframe the expectation of having a big wedding with all our favourite people."
"With so much beautiful wedding imagery on social media it is hard to not compare yours to other weddings and want to go bigger but you have to do what is best for you", Jamie concluded. "Looking back, there were little things we would have done differently or spent more time on, but at the end of the day none of that matters because your married to the one you love!"