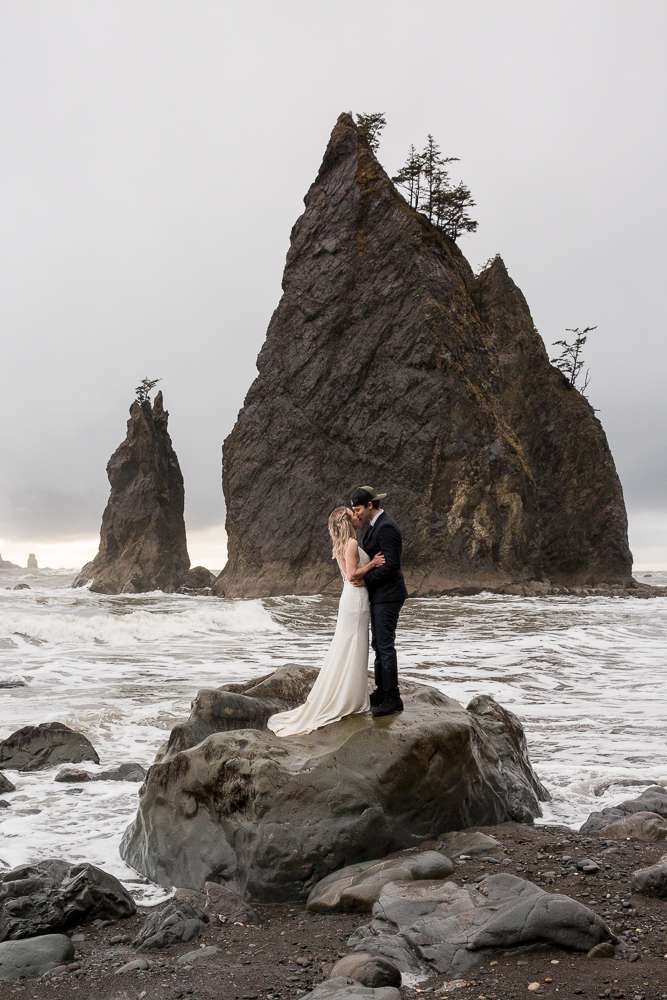 Carly and Gavin were married at Olympic National Park in April. They were hoping to have the moodier, wet weather that the Pacific Northwest is famous for and they got their wish – it rained almost the entire day! They chose to have their ceremony in front of an old washed-up tree stump which felt very gothic, just like the style they love. They were also lucky enough to see a lot of wildlife on the day, eagles, a seal, and of course their dog, Valkerie, who joined them.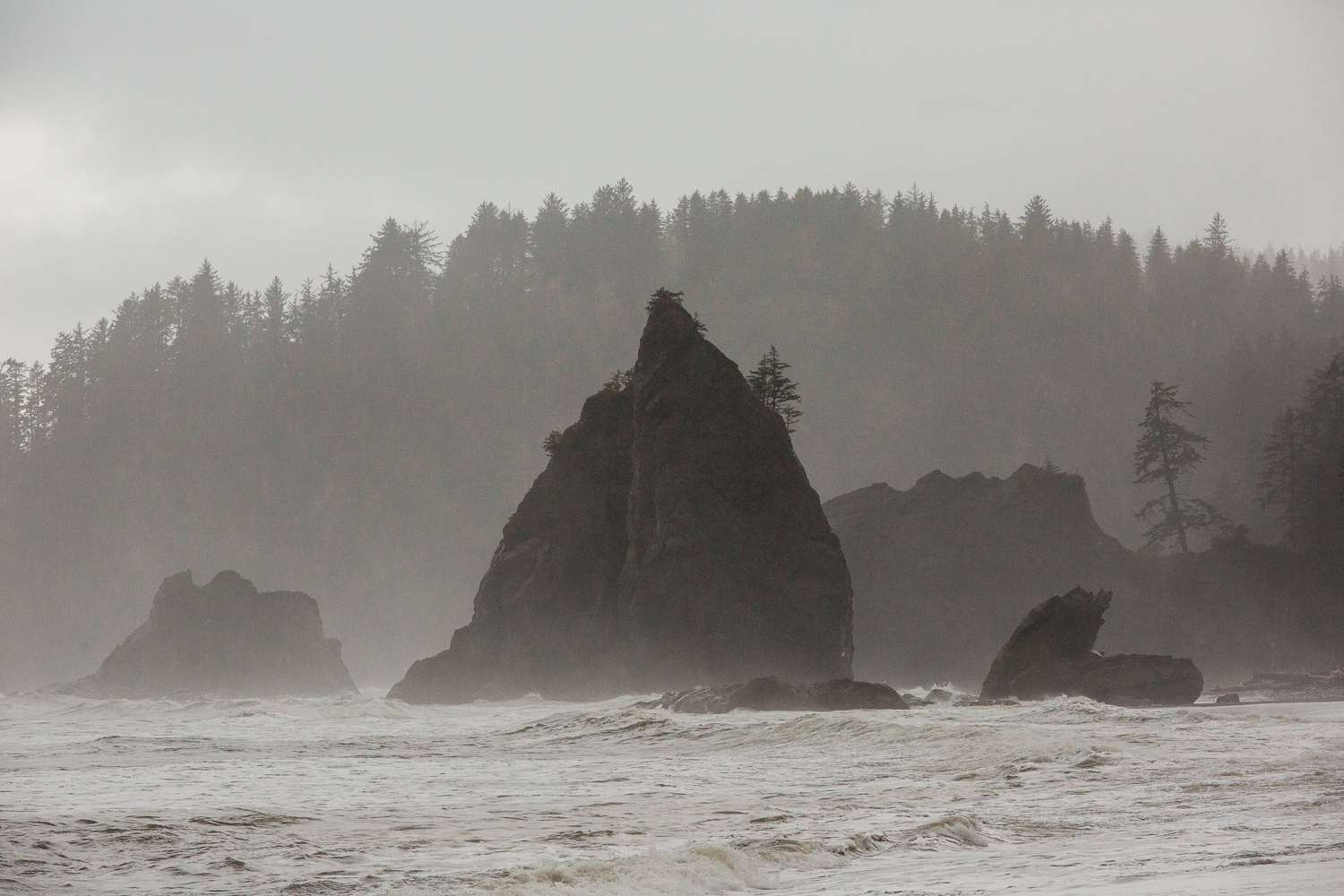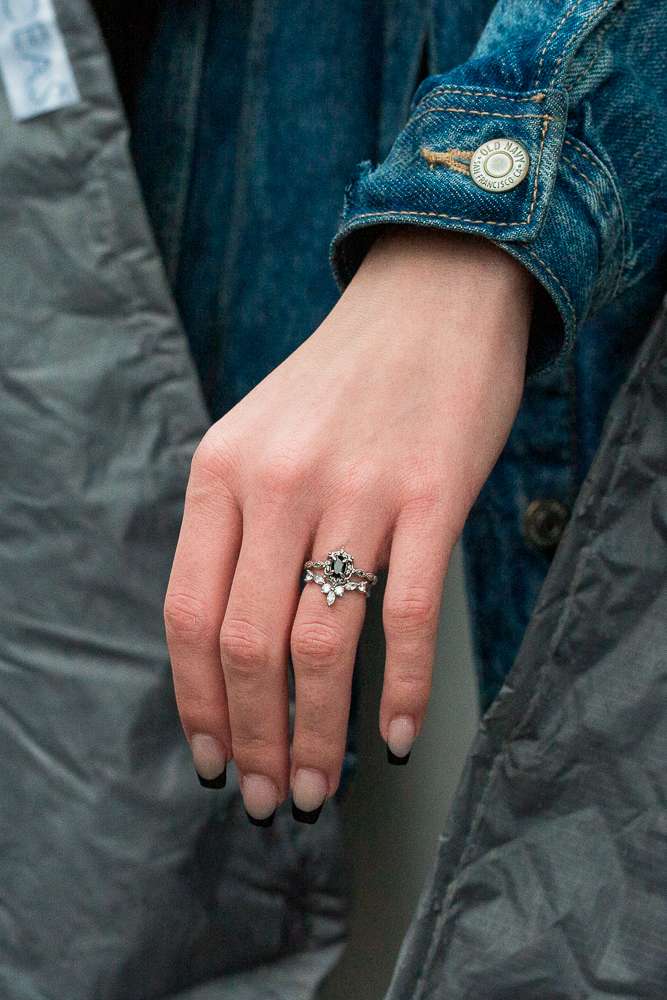 Although not massively themed, the elopement certainly had a gothic undertone, which suited Carly's personal style. "Gavin's one wish for their wedding was to have it on the beach and Carly was hoping for moody weather", their photographer Meghann told us. "I warned them that moody weather in the Olympic National Park during spring can mean rain, and they were all for it!"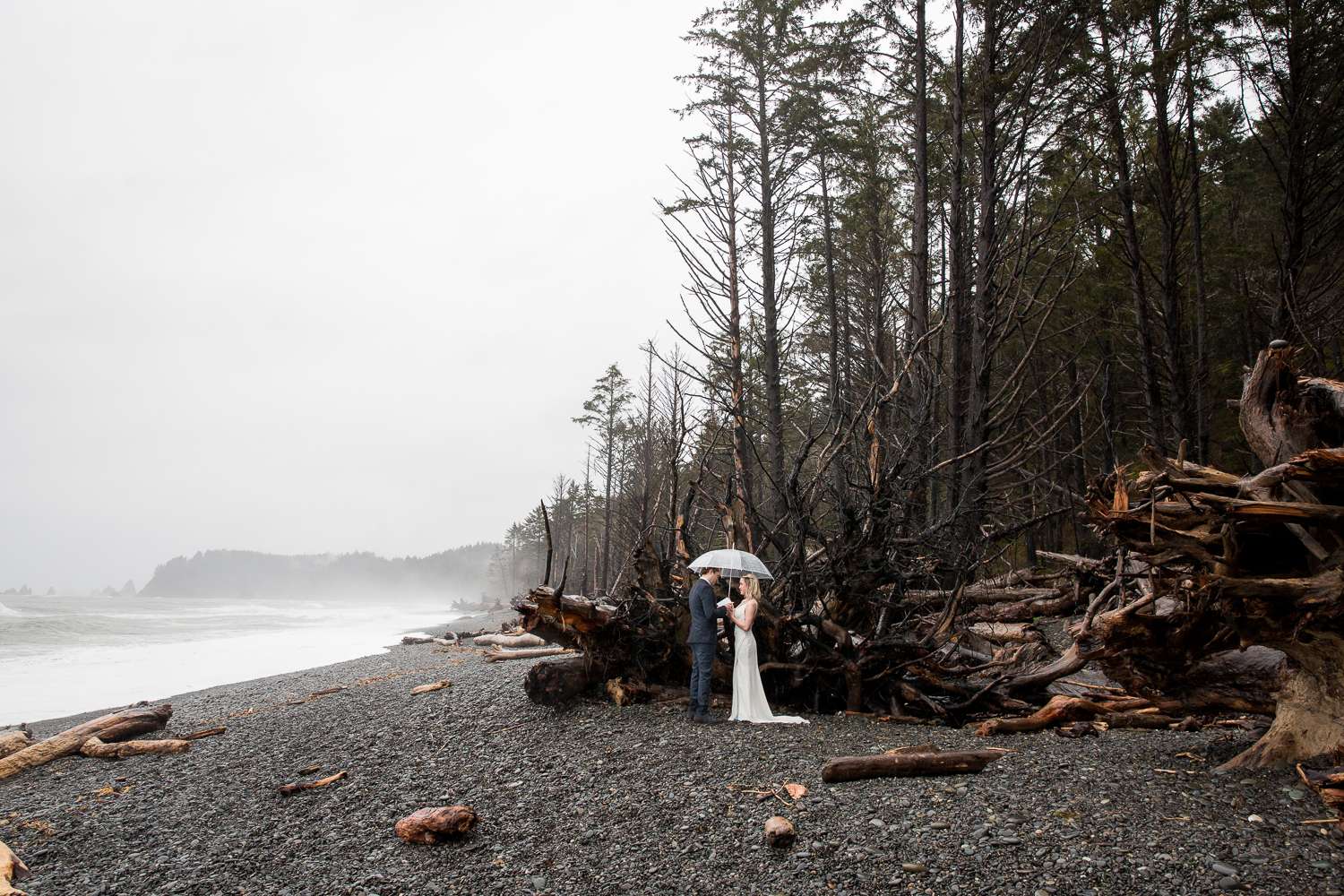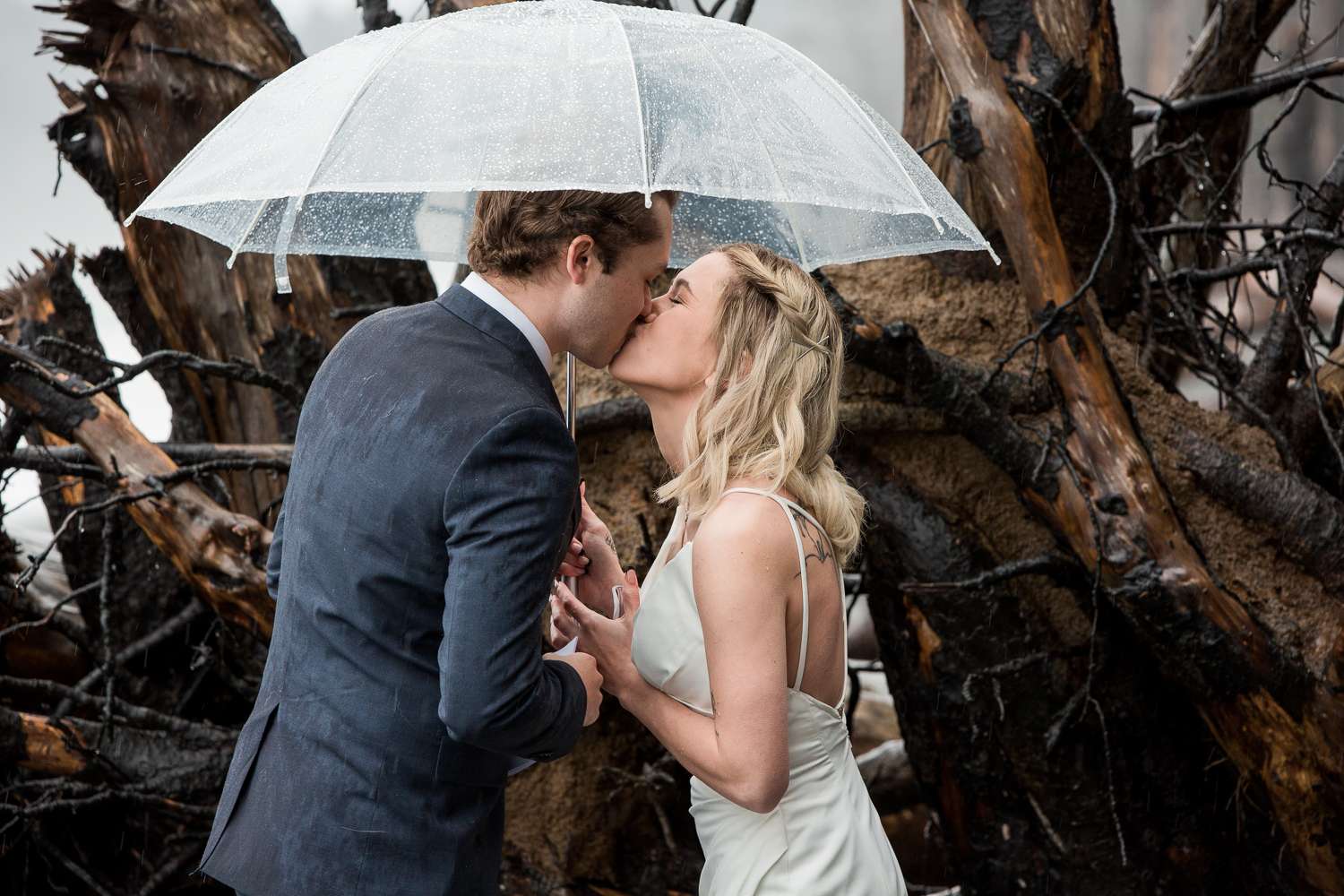 The self-solemnized ceremony was a deeply personal and intimate experience for this pair. Without an officiant, they guided themselves through their vows, which created an atmosphere filled with laughter, hugs and plenty of moving moments. Their photographer stood far back so she couldn't hear what they were saying, it was truly just for them. Afterwards, Gavin's parents joined them for some cake (bought from a local supermarket).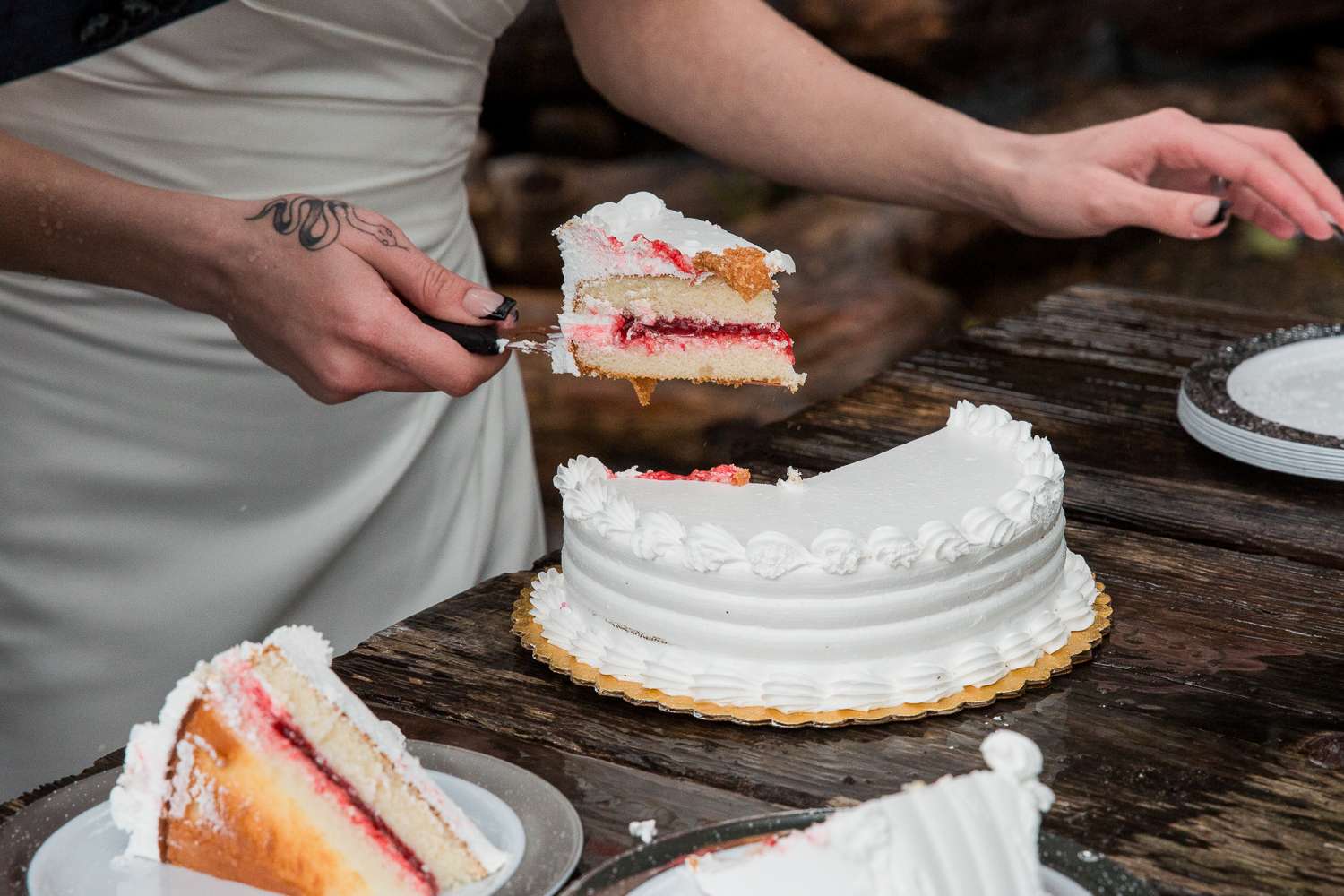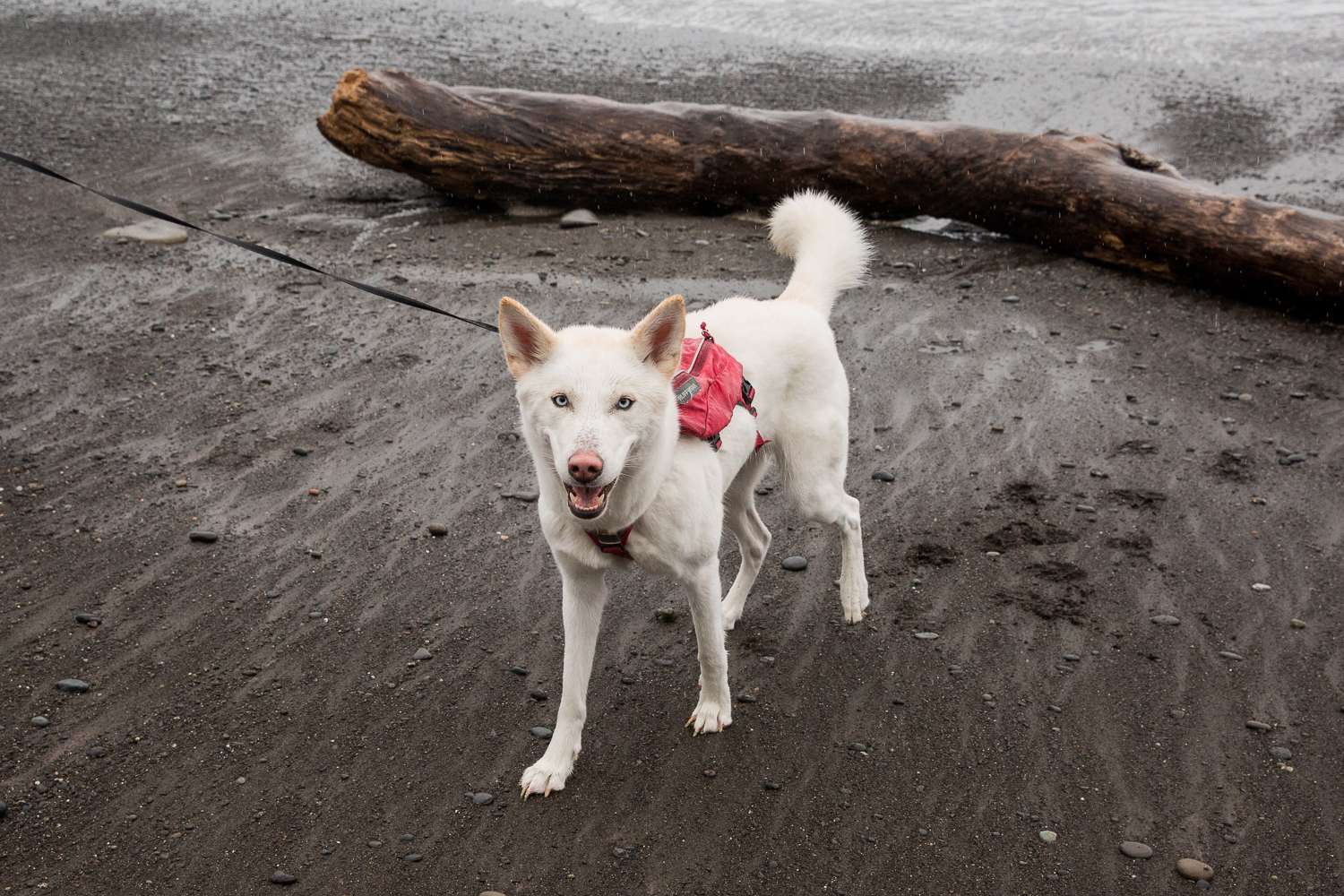 Their day is a beautiful reminder that not everything needs to be extravagant and planned months ahead of time. Carly and Gavin cherished the freedom to only do what was important to them.