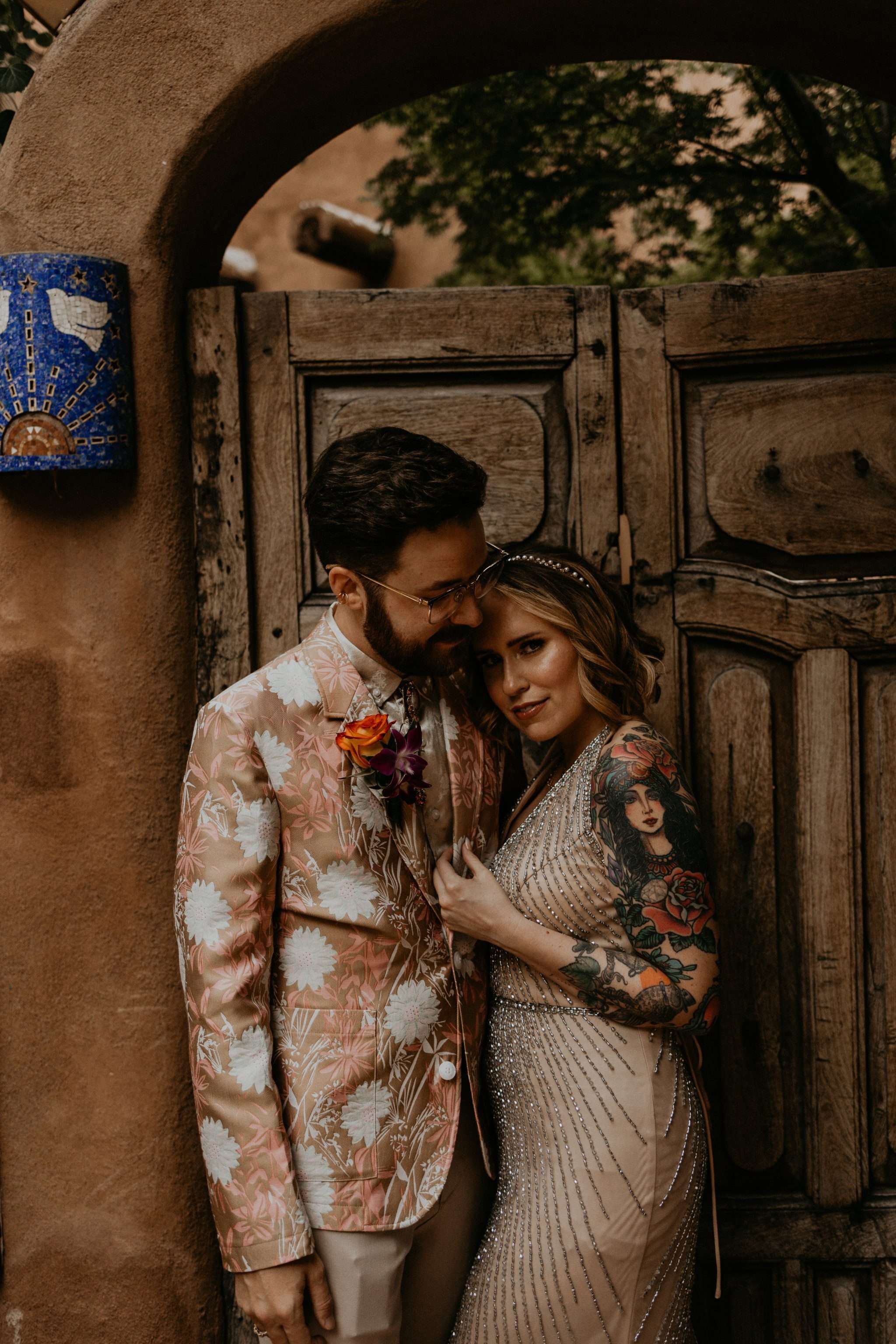 Delaina and Derek's elopement in the stunningly beautiful Southwest was a unique and special celebration of their love and commitment. After a decade of friendship and five years of being a couple, they chose to wed in the historic Barrio de Analco in Santa Fe, New Mexico.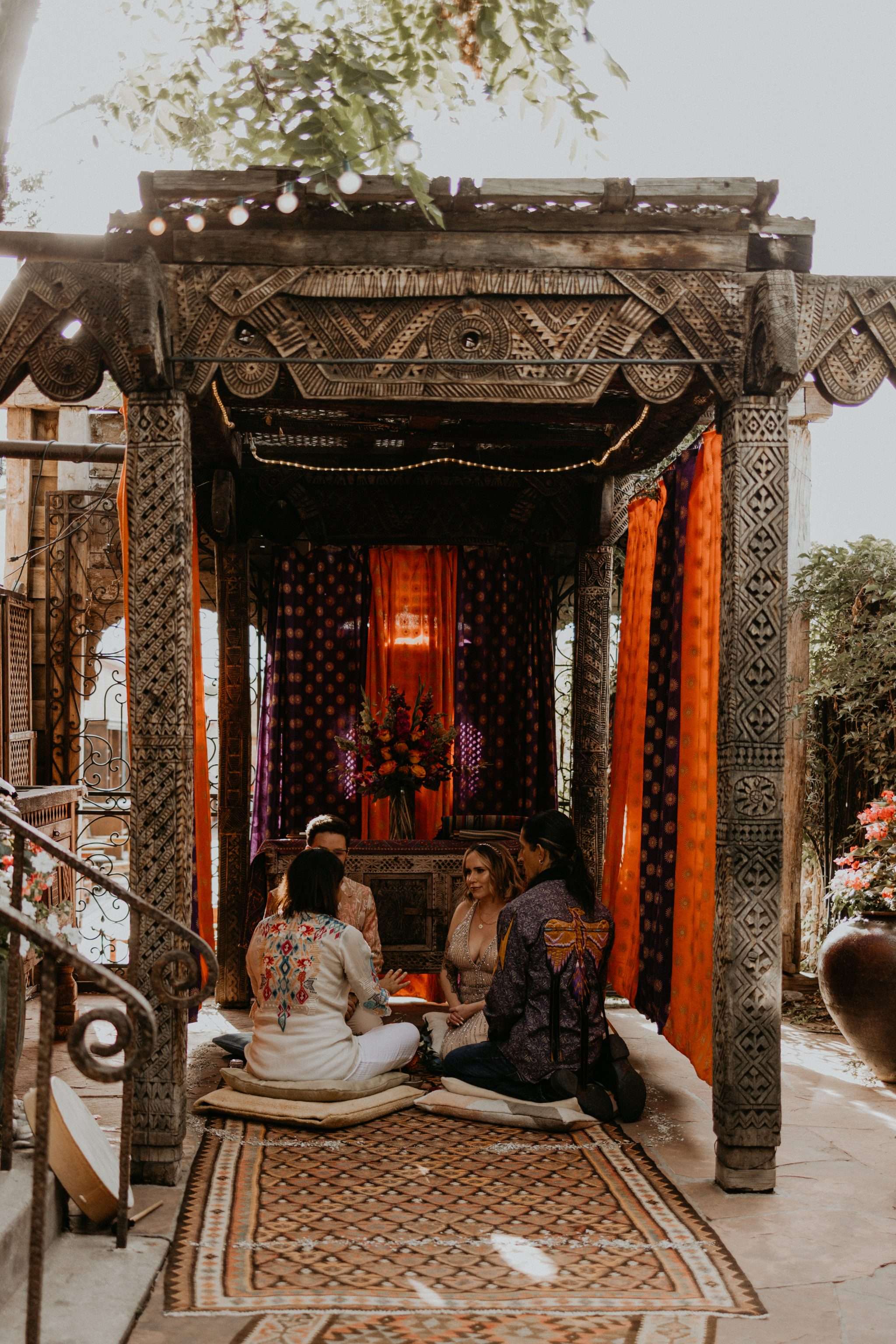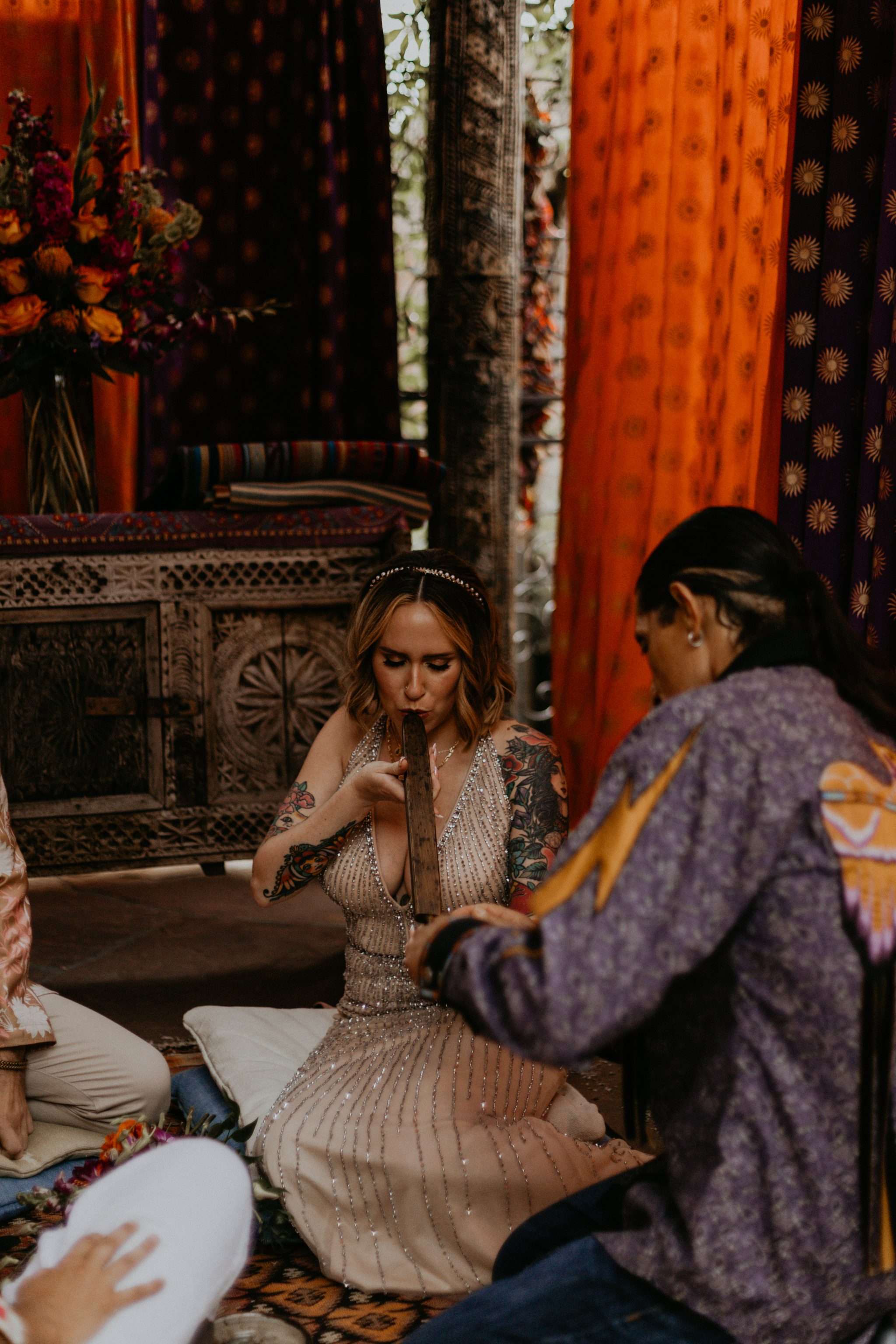 The couple's inspiration came from a road trip they took through the area earlier in their relationship. Delaina and Derek were so enchanted by the beautiful sunsets and changing landscapes that they decided to elope and escape the Texas summer heat.
When asked how they would describe their wedding theme, they said, "There was no formal theme, to be honest. We found a location we thought we'd love for just the two of us, and arranged our outfits and ceremony to match the locale. We wanted it to be stylish and peaceful."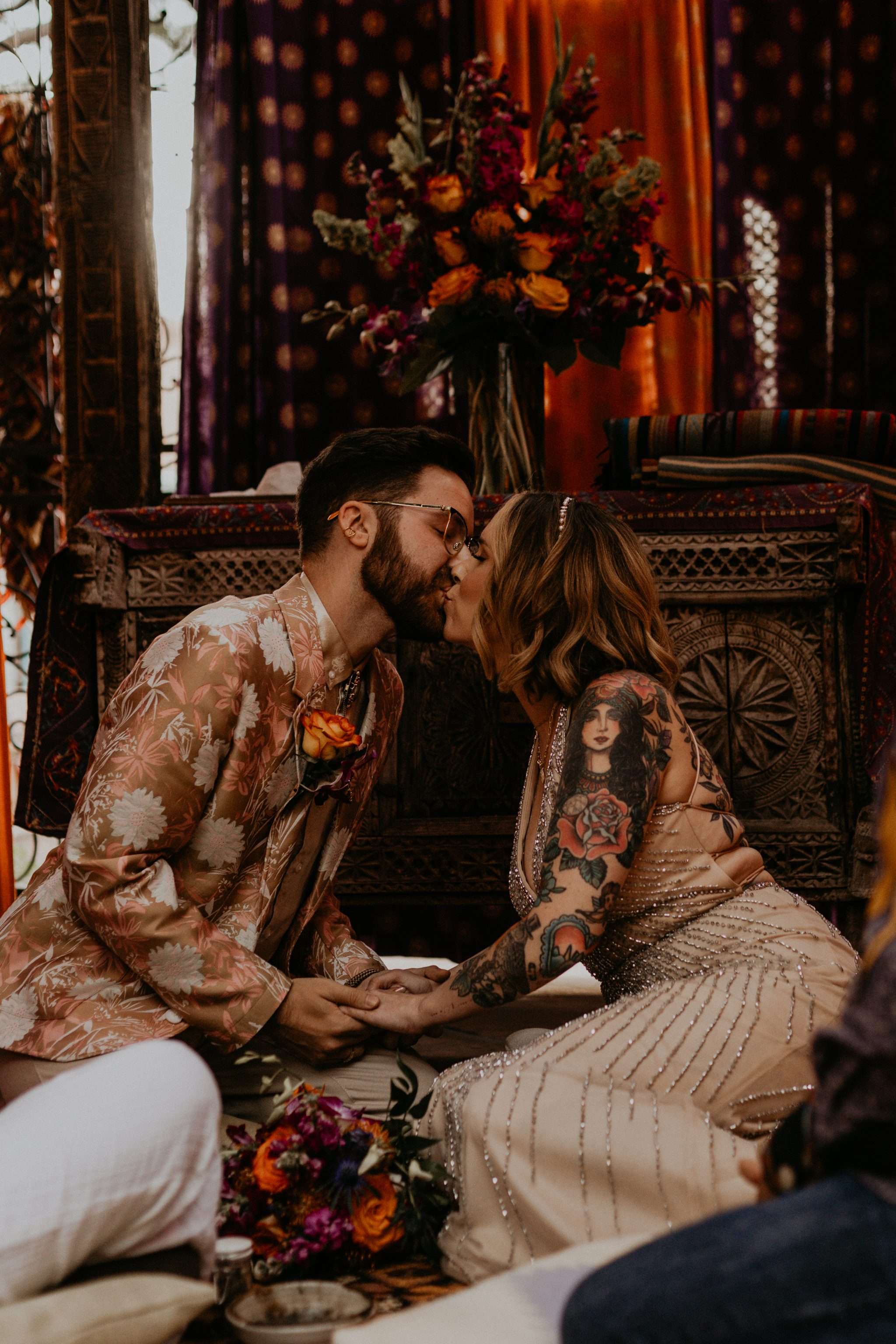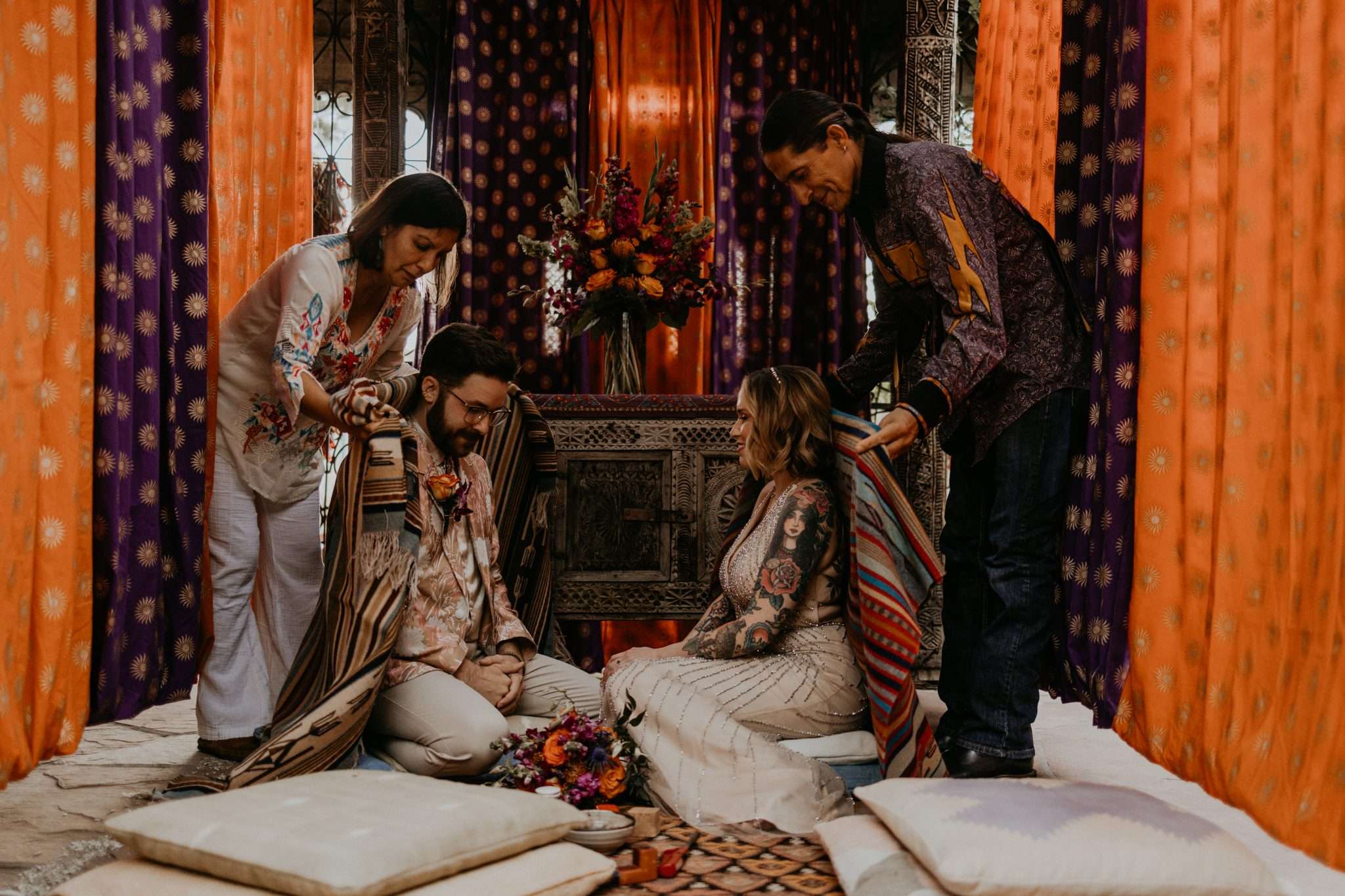 They chose to be married in a Lakota pipe and blanket ceremony rather than have a traditional wedding service, and also had a flutist to provide music. "Delaina and I were seated on the ground in a circle with the Shaman officiating for us and a Native American flutist", explained Derek. "Our only other witness was our photographer. The ceremony involved the smoking of an heirloom pipe passed down to the Shaman, filled with a ritual tobacco grown by a tribe in Northern NM specifically for weddings. In between invocations and smoking, we shared our vows with each other and covered ourselves with the smoke. Once we were married, we were wrapped in hand-woven blankets to signify our bonding."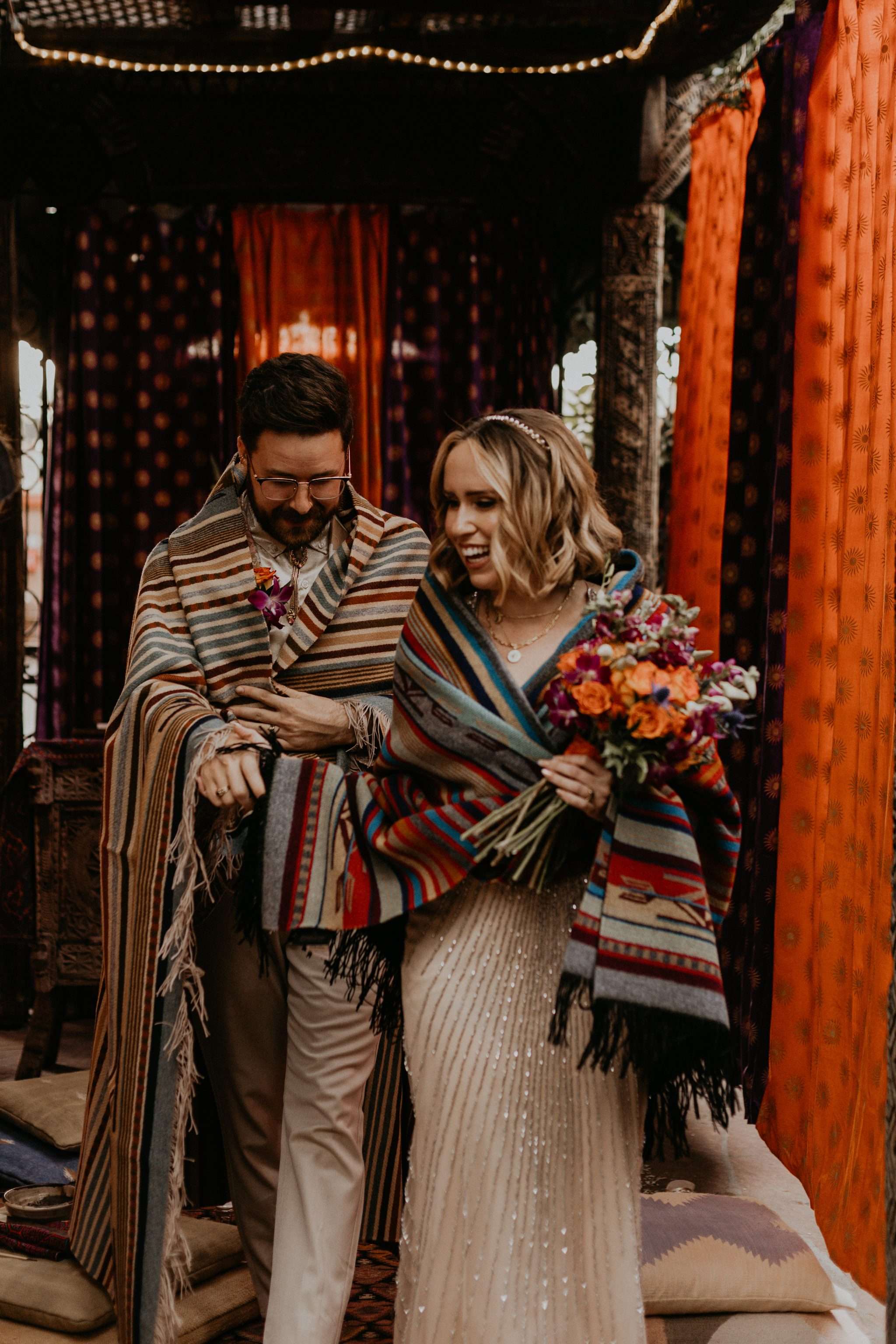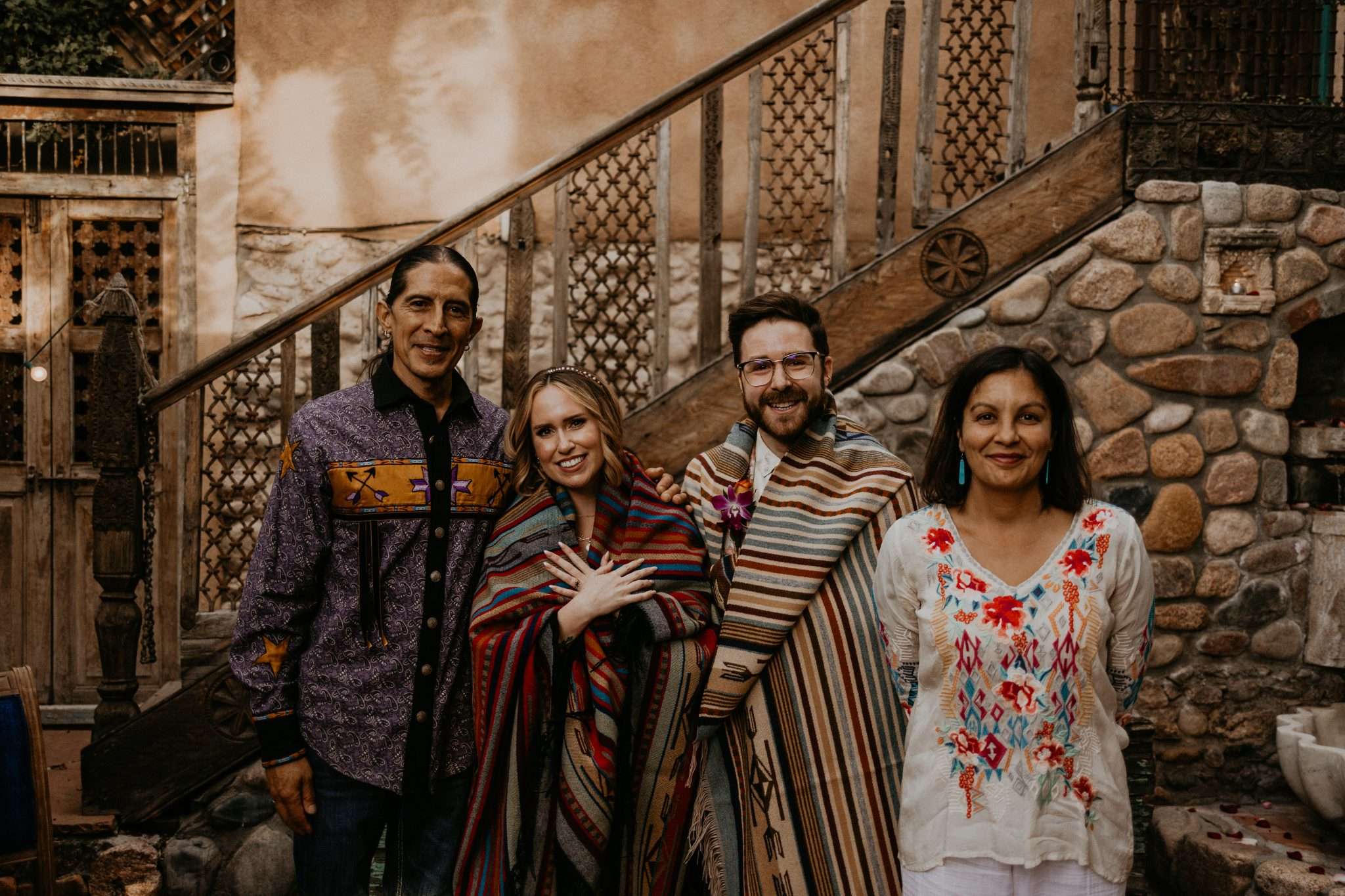 Their favourite thing they chose for the wedding was their outfits, Derek rocked a sequin suit while Delaina designed her own jewellery. "I was so pumped about that sequin suit!" Derek said. "We are both very prone to extravagant costumes and have been for the entirety of our relationship, so we were very excited to build our respective looks."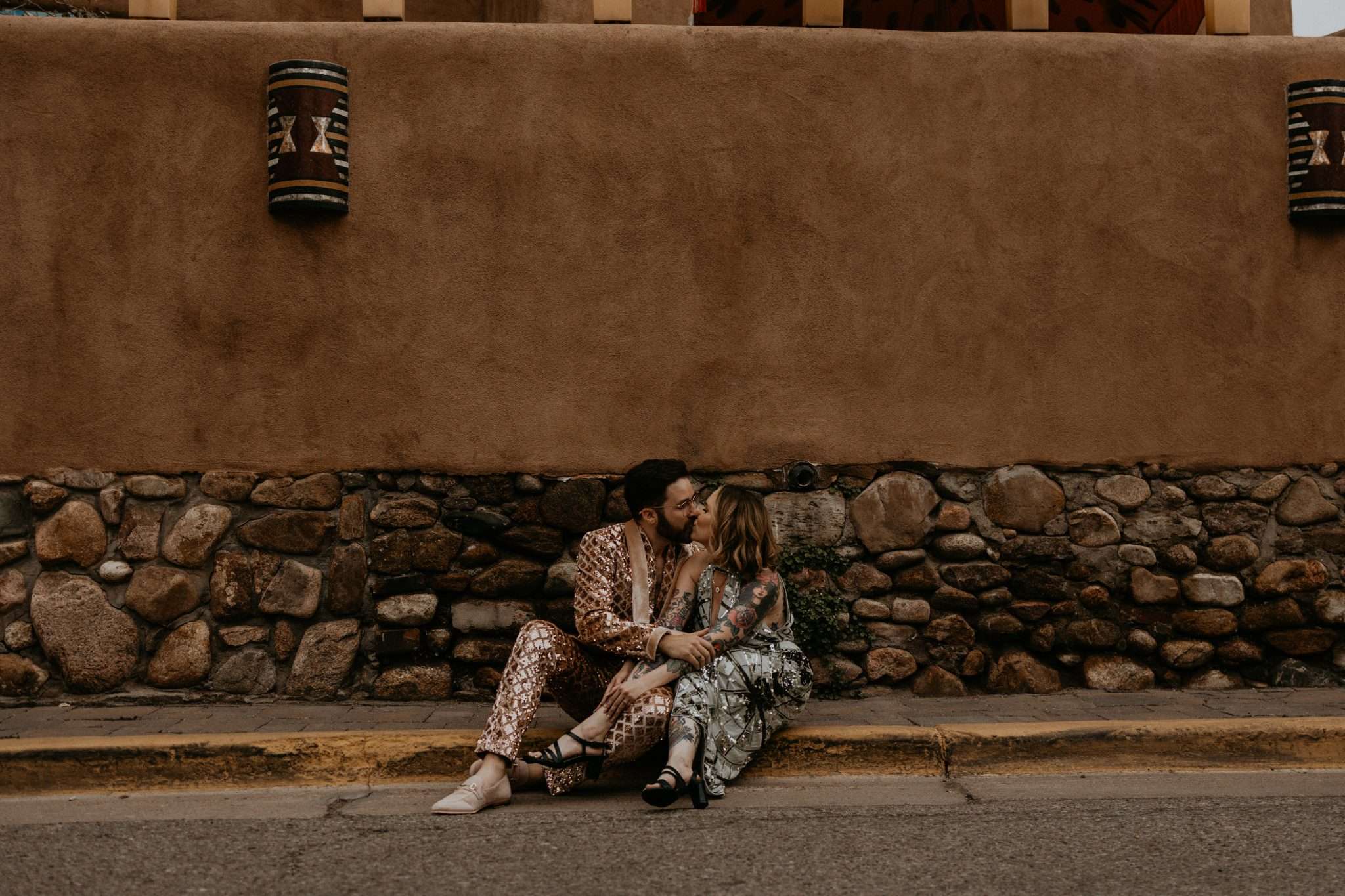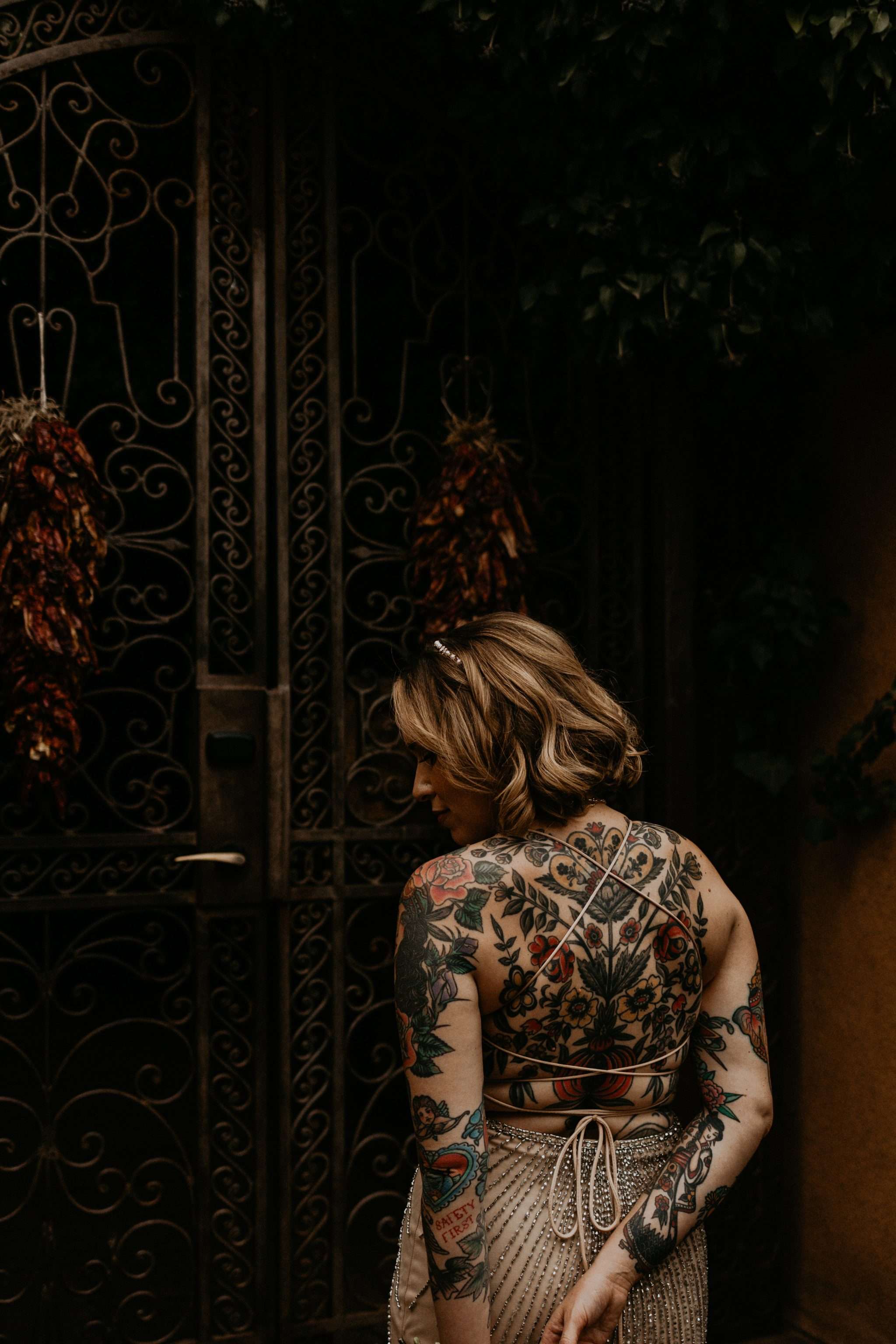 The couple faced some challenges while planning their wedding, as they both tend to procrastinate and had to figure everything out themselves. They agreed that their favourite part of the wedding day itself was the sense of relief once they were finished!
They also said that the elopement factor certainly helped with the stress levels, as well as the fact that they had their ceremony on a Monday, which helped them secure vendors at the last minute.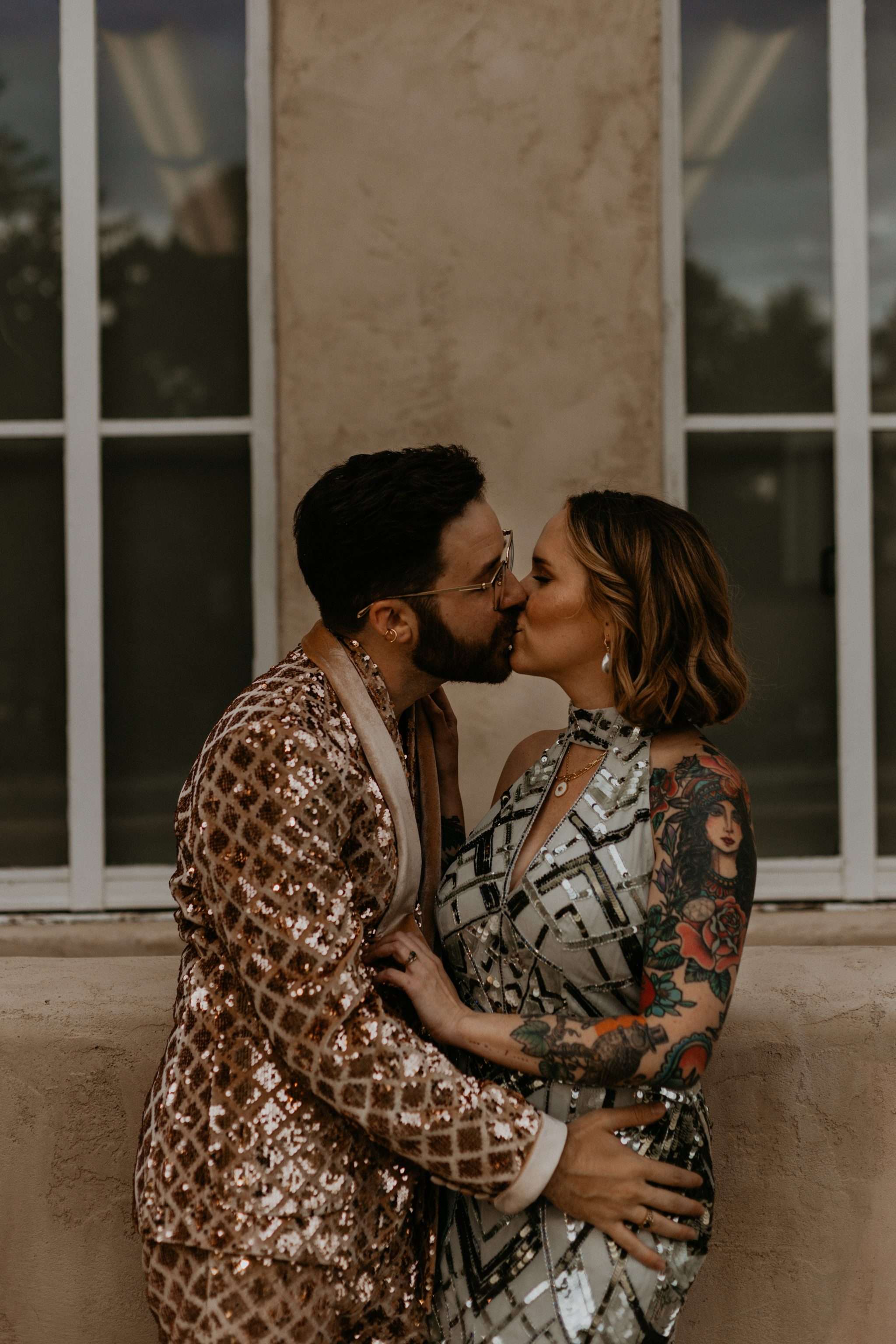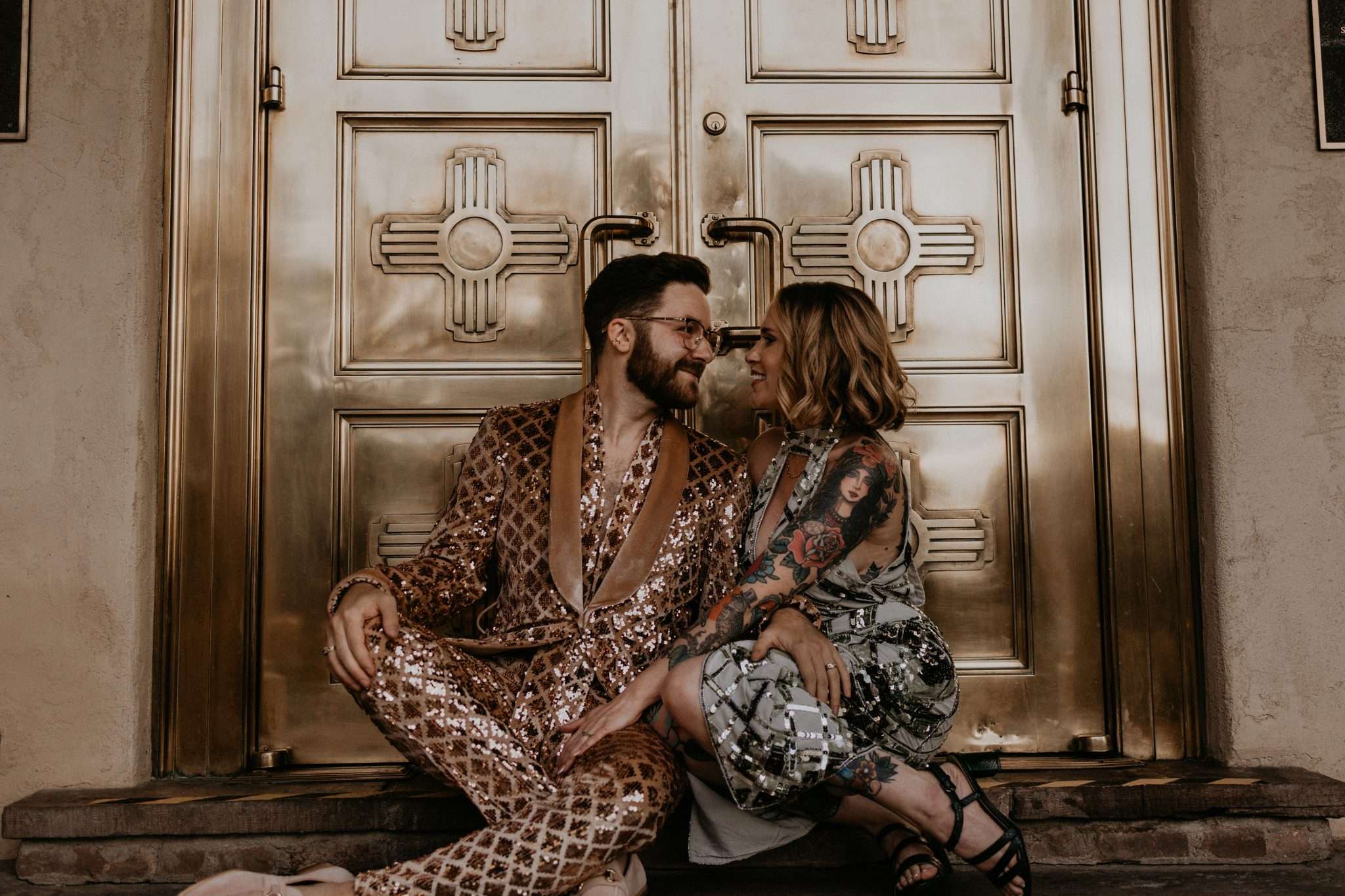 In retrospect, the couple said the only thing they would have done differently was to hire a wedding planner. However, overall, they had no regrets and they couldn't be happier with their decision to elope and celebrate their love and commitment in special way.