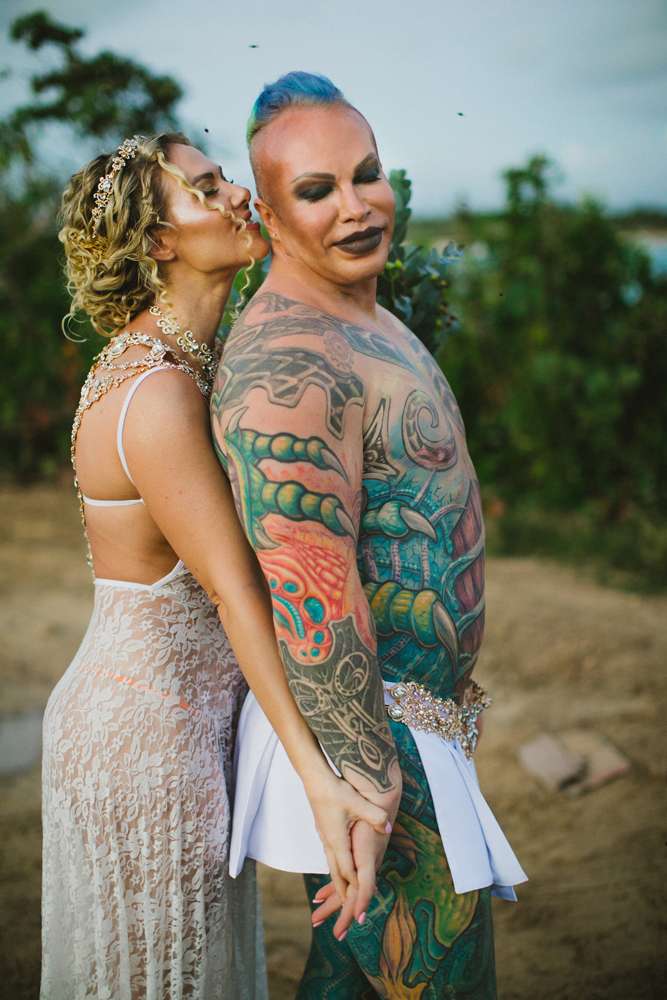 YOU GUYS! Stop everything because you need to see this incredible elopement like NOW. Married in January on Macao beach in Punta Cana, Dominican Republic, Masya and Sasha, who live in Russia, had a traditional Greek ceremony in the most non-traditional way!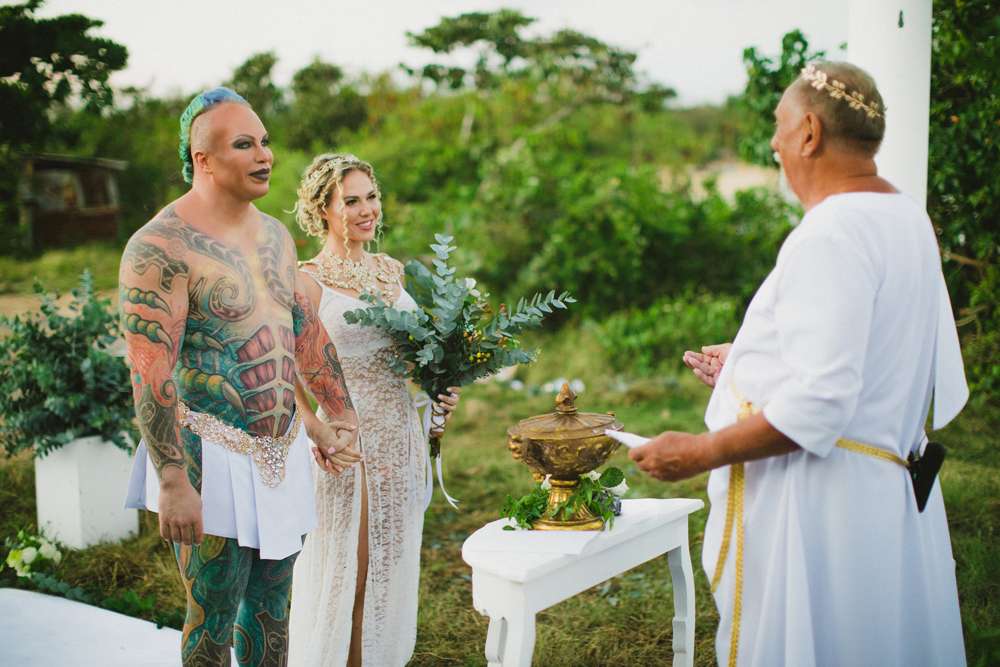 Maysa explains her feelings for her newly minted husband: "We believe that God creates us in two halves. One half remains within us and the better half is disunited. The journey of our lives is to wander through continents, oceans, nationalities, and social status to reunite with our other half. I recognised Sasha as my better half who I had been searching all my life as soon we we met. The feeling came to me so instinctively that I knew he was my soul mate. I have never felt so happy before when I am with Sasha. We are so much like each other that you can say we are our own reflection."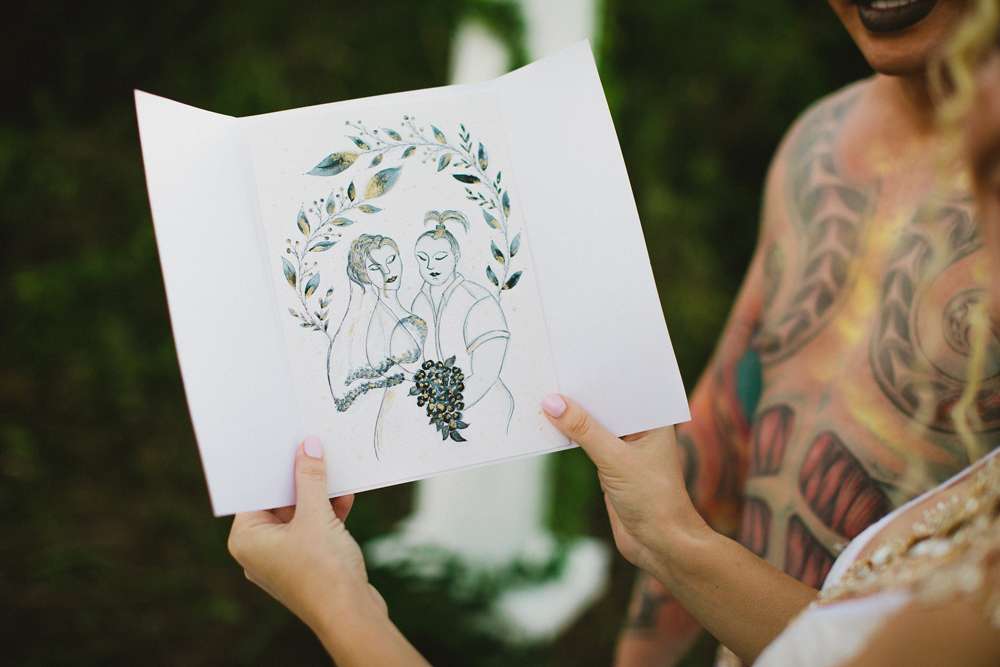 Since their relationship began with love at first sight, like something out of an ancient Greek myth, it was only fitting that they were inspired by this for their intimate ceremony. They were keen to have a wedding based on an ancient Greek ceremony, dressed as Zeus and Artemis! "According to the ancient Greek mythology, the gods of Olympus is known to be perfect being", she continued. "They are perfect both in body and spirit which is very similar to our relationship. That is the prime reason why we were inspired by a Greek wedding theme for our grand moment."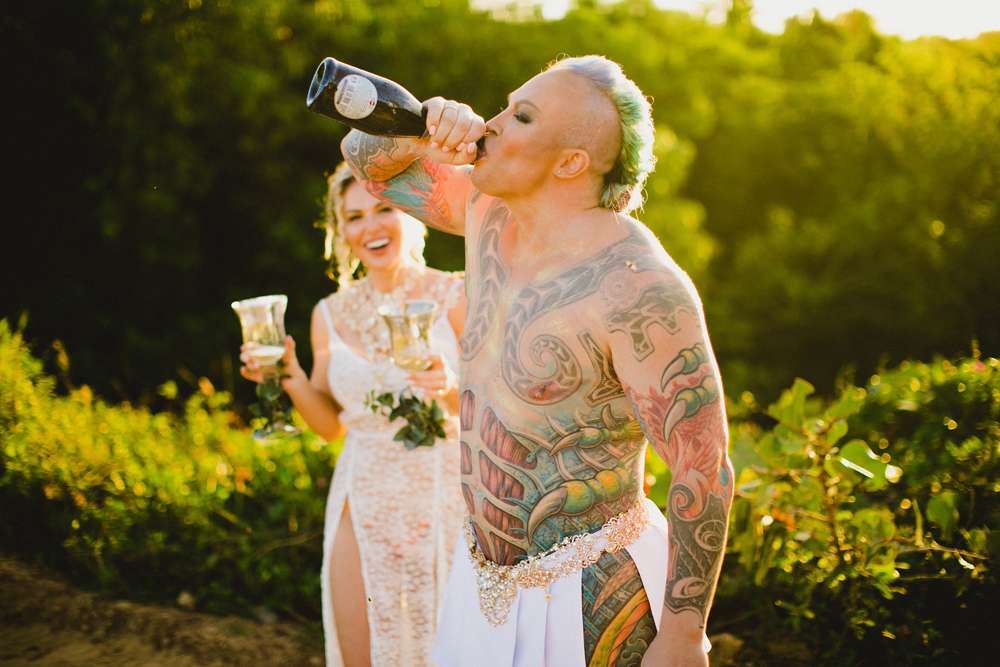 The bride wore a white lace, semi-transparent gown which was very reflective of the kind of clothing a Greek goddess might have worn. "I was excited to dress up in authentic Greek style", she said. "I was a little apprehensive about being barefoot on the beach but the exquisite anklet made all the difference."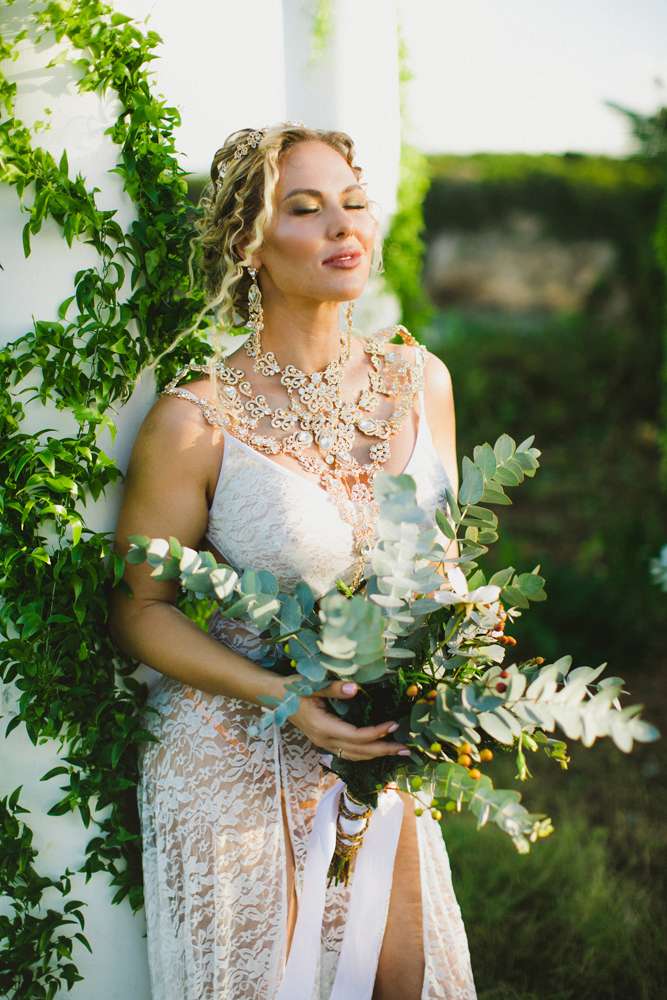 Sasha was overwhelmed to see Masya in all her Greek goddess glory. "It was so different from a conventional wedding outfit", he said. "She looked nothing less than a Greek goddess. I was dressed by Lacywings. I wore a pleated, white, short skirt with belted jewellery and an ancient Grecian- inspired sandal. "I was amazed to see how attractive Sasha looked in the Greek wedding outfit," said Masya.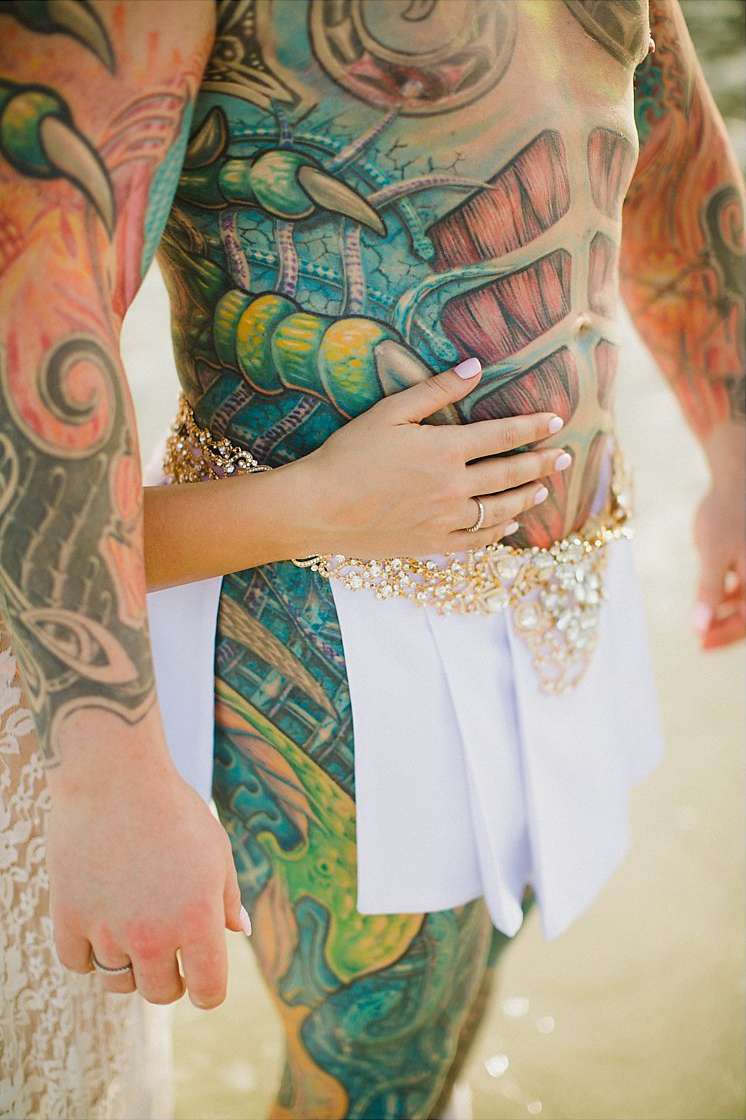 One of the couple's biggest concerns with having a themed wedding was that their wedding vendors might not quite 'get it'.  They hired Arena Studio, based in the Dominican Republic, as their wedding planners who not only threw themselves into the theme wholeheartedly, they made sure the entire day went off without a hitch.
"Sasha, you are my everything!" the bride concluded, enthusiastically. "I am happy that we met. I love you!"