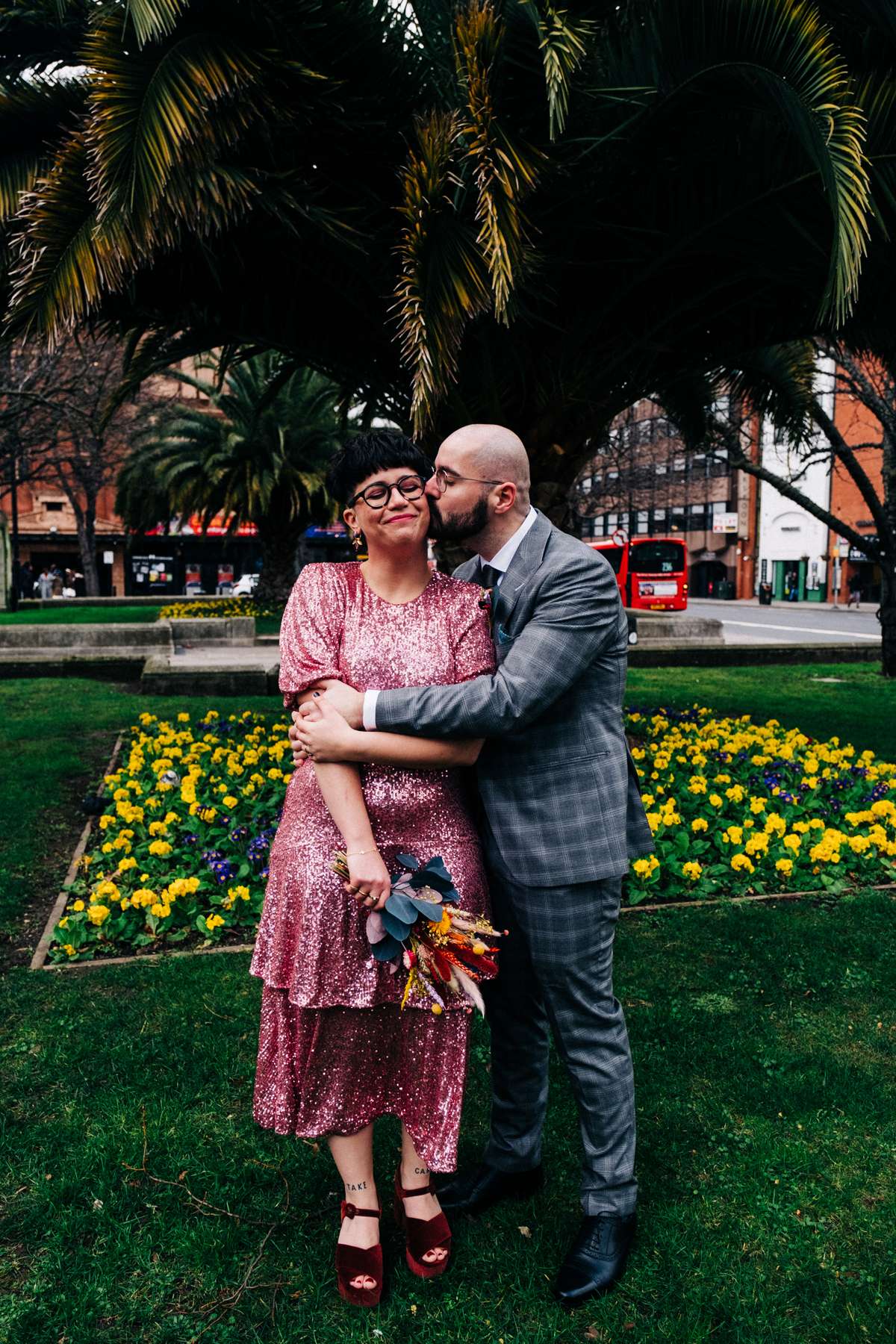 Victor and Lilian tied the knot at Hackney Town Hall, London. From the bride's stunning pink sequin dress to the personalised details inspired by their love for literature and fantasy, their wedding was a real reflection of their vibrant personalities.
Describing their wedding theme as "joyful, vibrant, fun and chill, with a sprinkling of nerd," Victor and Lilian sought inspiration from weddings they had enjoyed attending in the past. Their vision was to create a day filled with happiness and devoid of stress. To achieve this, they infused every aspect of their wedding with their unique touch, using Pinterest to search for ideas that resonated with their personalities.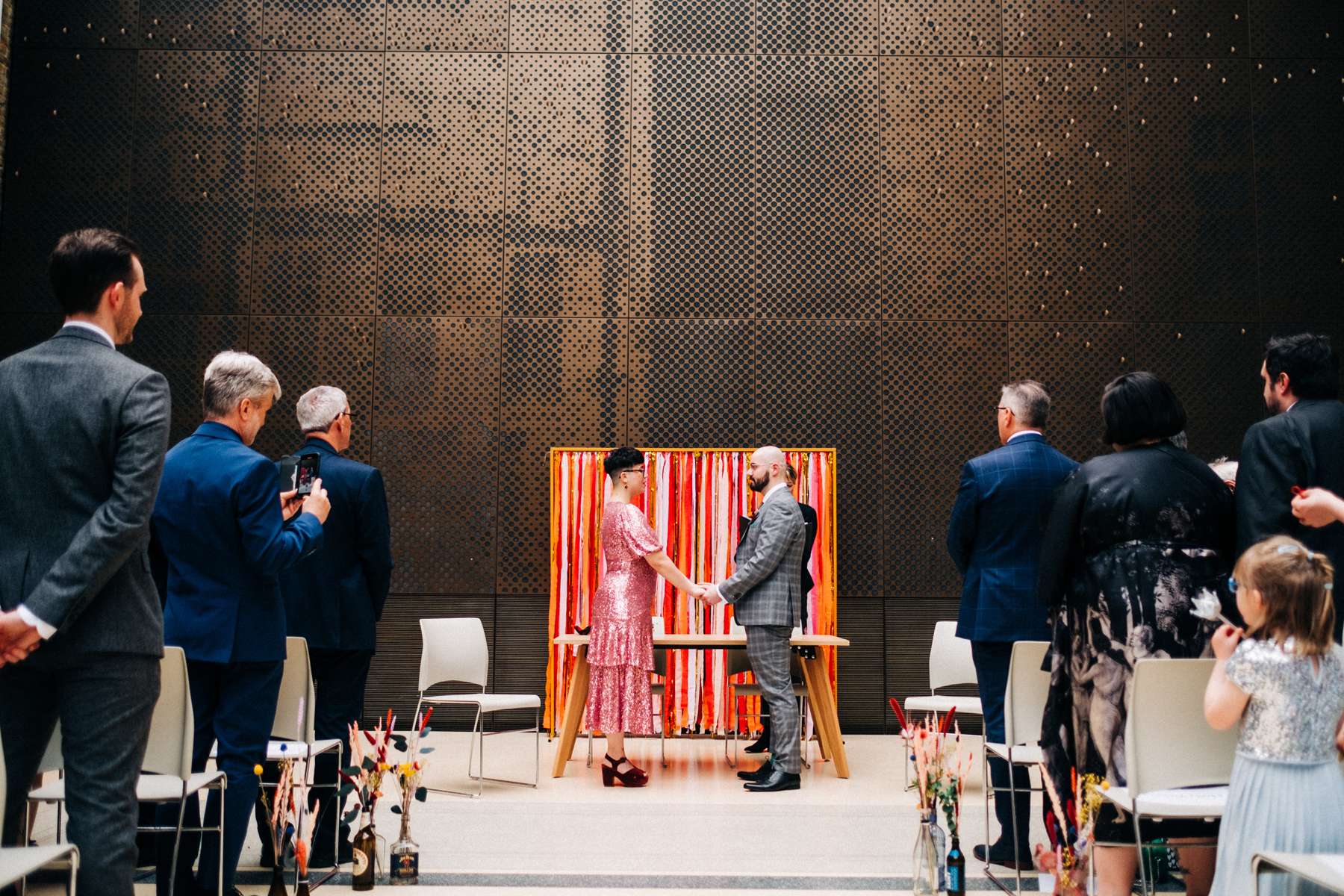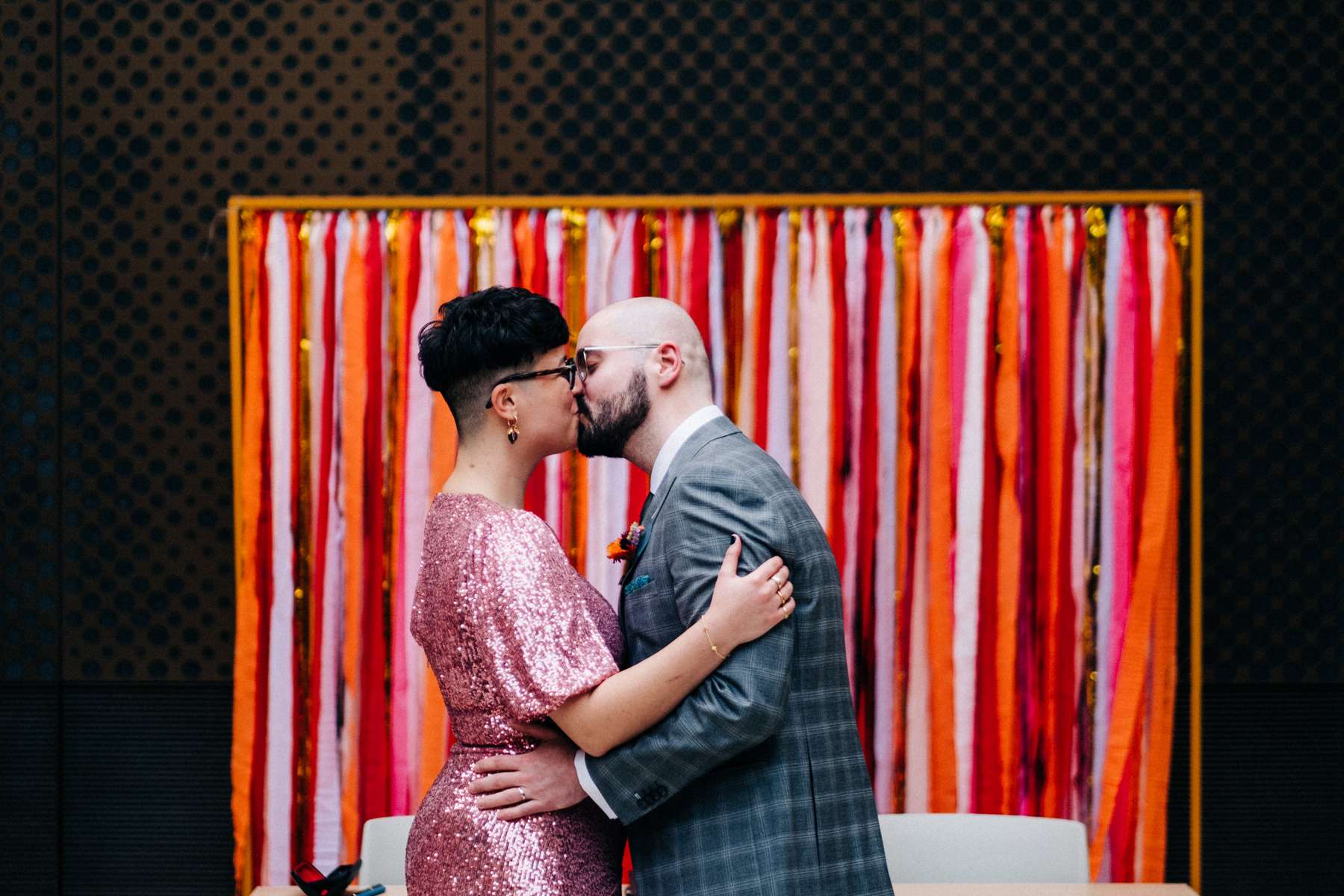 One of the key elements that made their wedding truly unique was their refusal to adhere to traditional norms or impose a specific theme on their guests. Lilian broke away from convention by opting for a pink sequin Whistles dress instead of the traditional white gown. The bridesmaids were given the freedom to choose their own outfits, ensuring their comfort and individual style. It was a celebration where everyone could be themselves.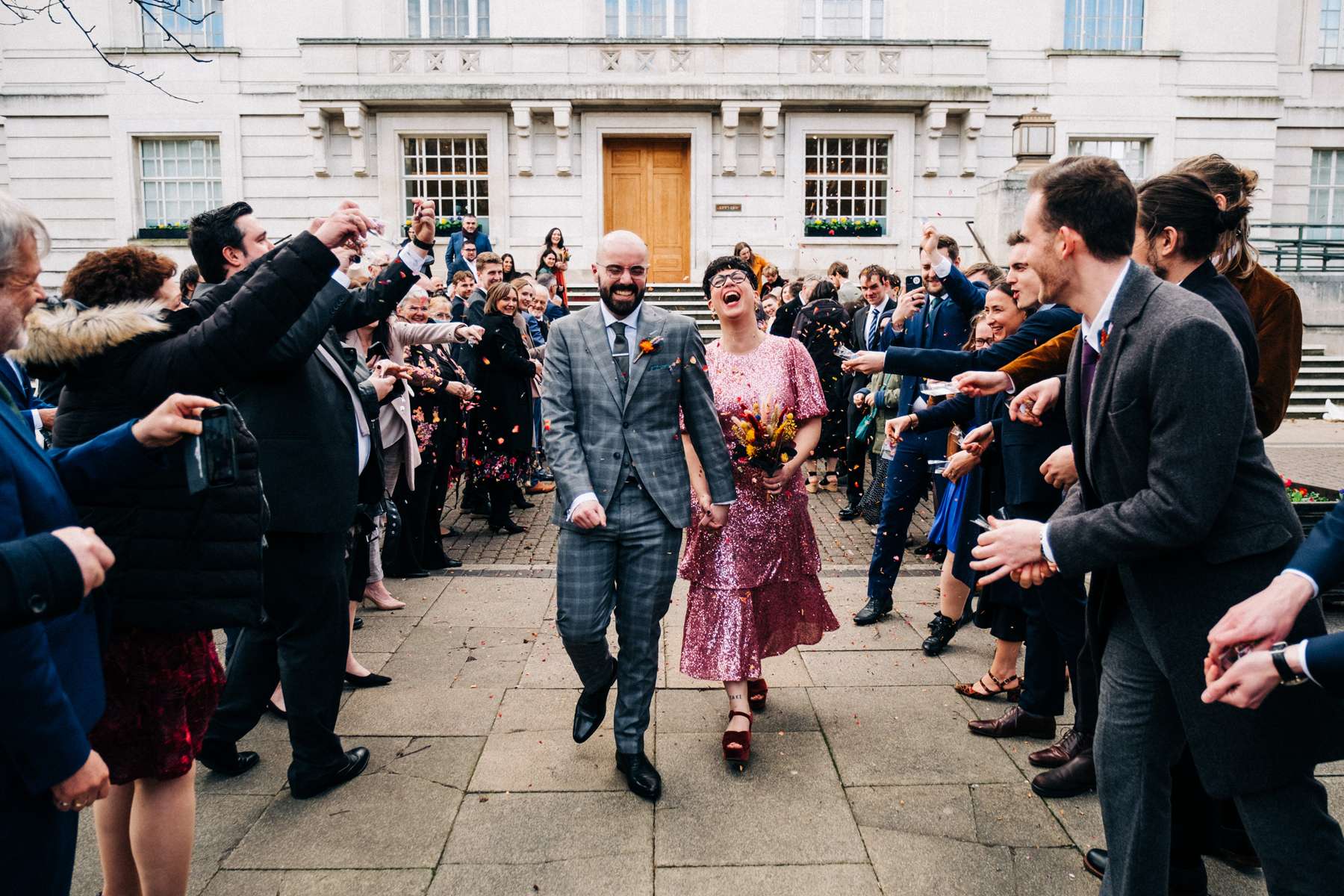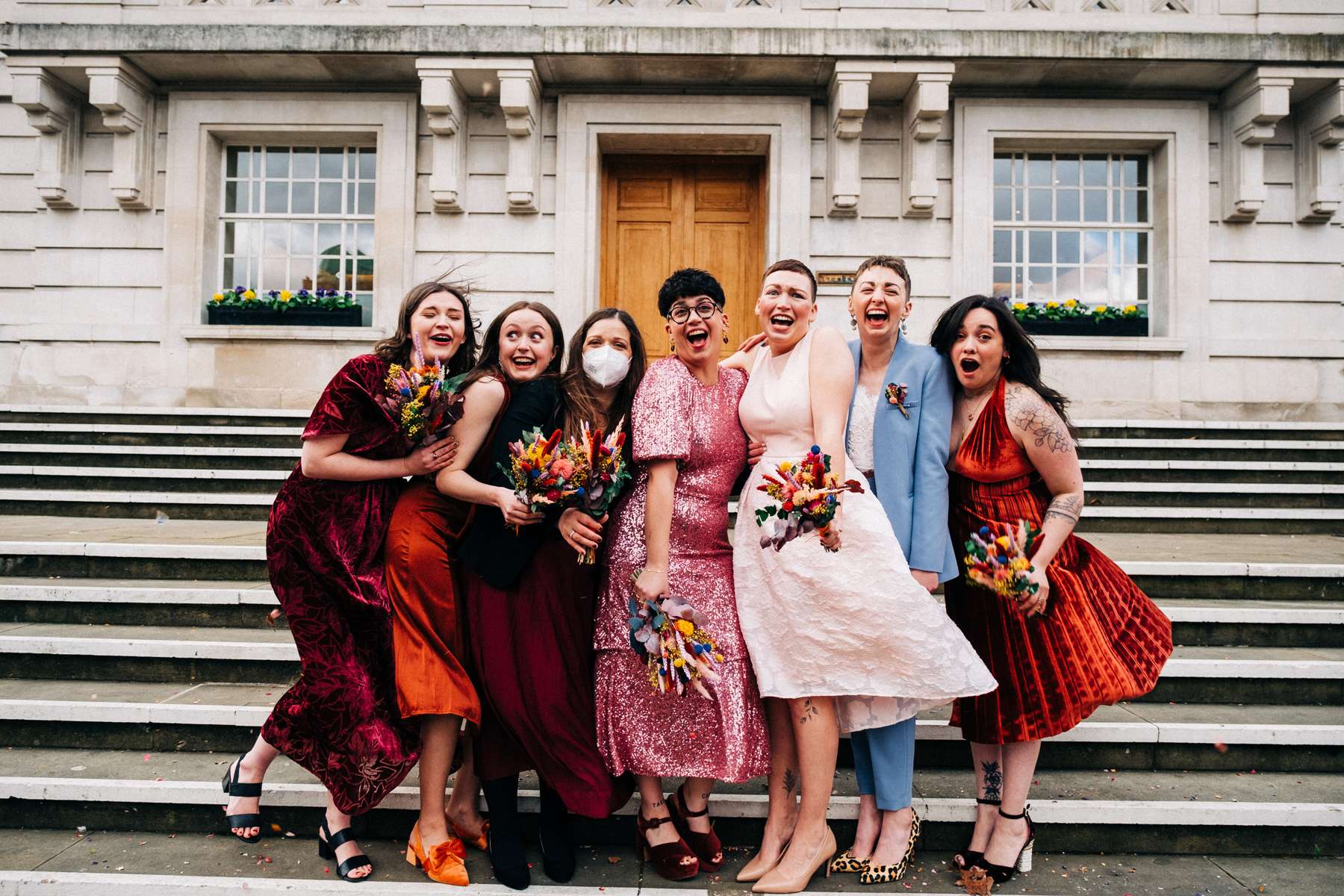 The couple incorporated their love for literature into their ceremony by selecting readings from two of their favorite books: A Farewell to Arms by Ernest Hemingway and Thief of Time by Terry Pratchett. Lilian also walked down the aisle to the enchanting the Lord of the Rings theme,. Additionally, their seating plan was inspired by Lord of the Rings cartography, with each table named after a location in Middle Earth. Victor, a miniature painter in his free time, also designed and 3D-printed personalised miniatures of themselves as wedding cake toppers.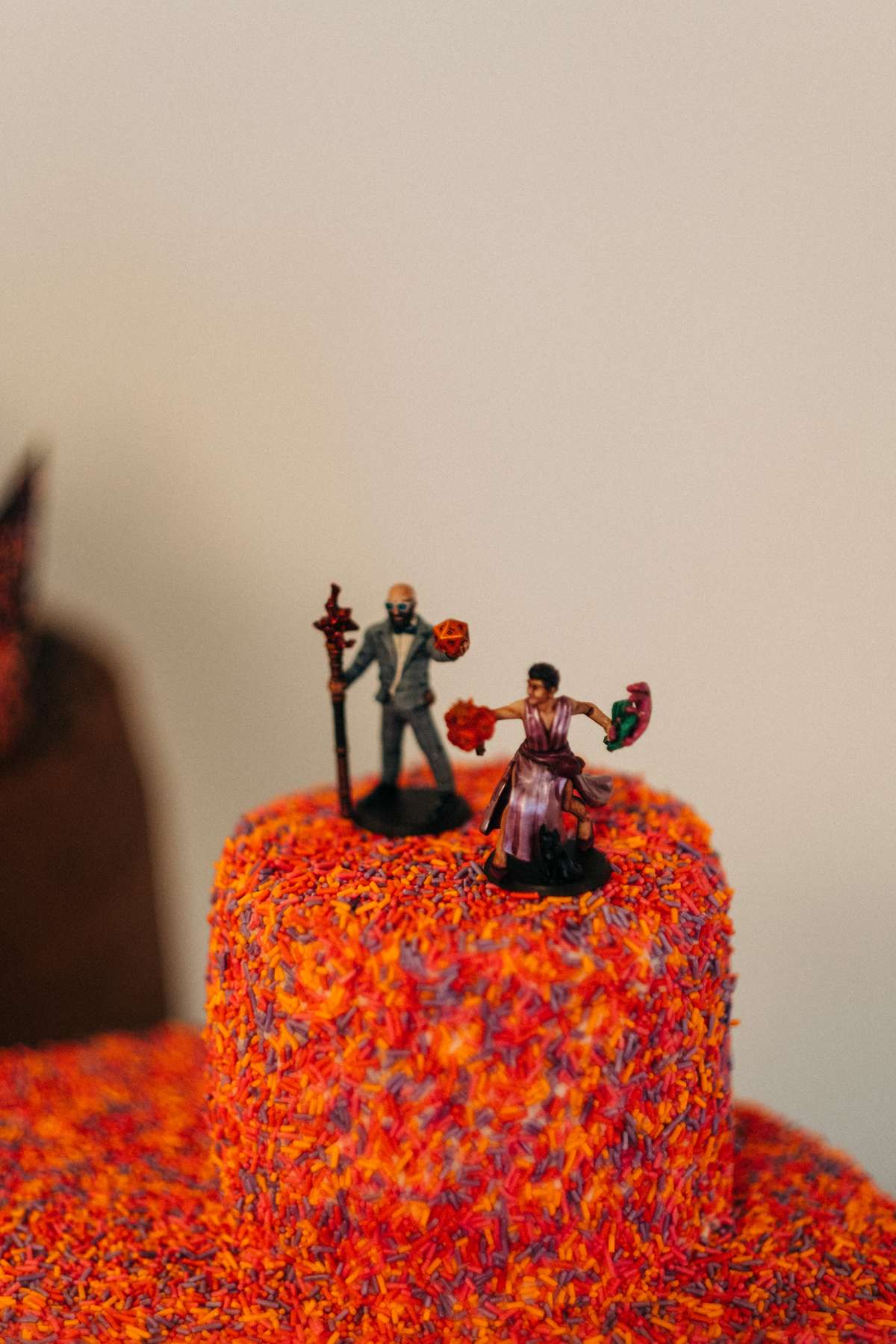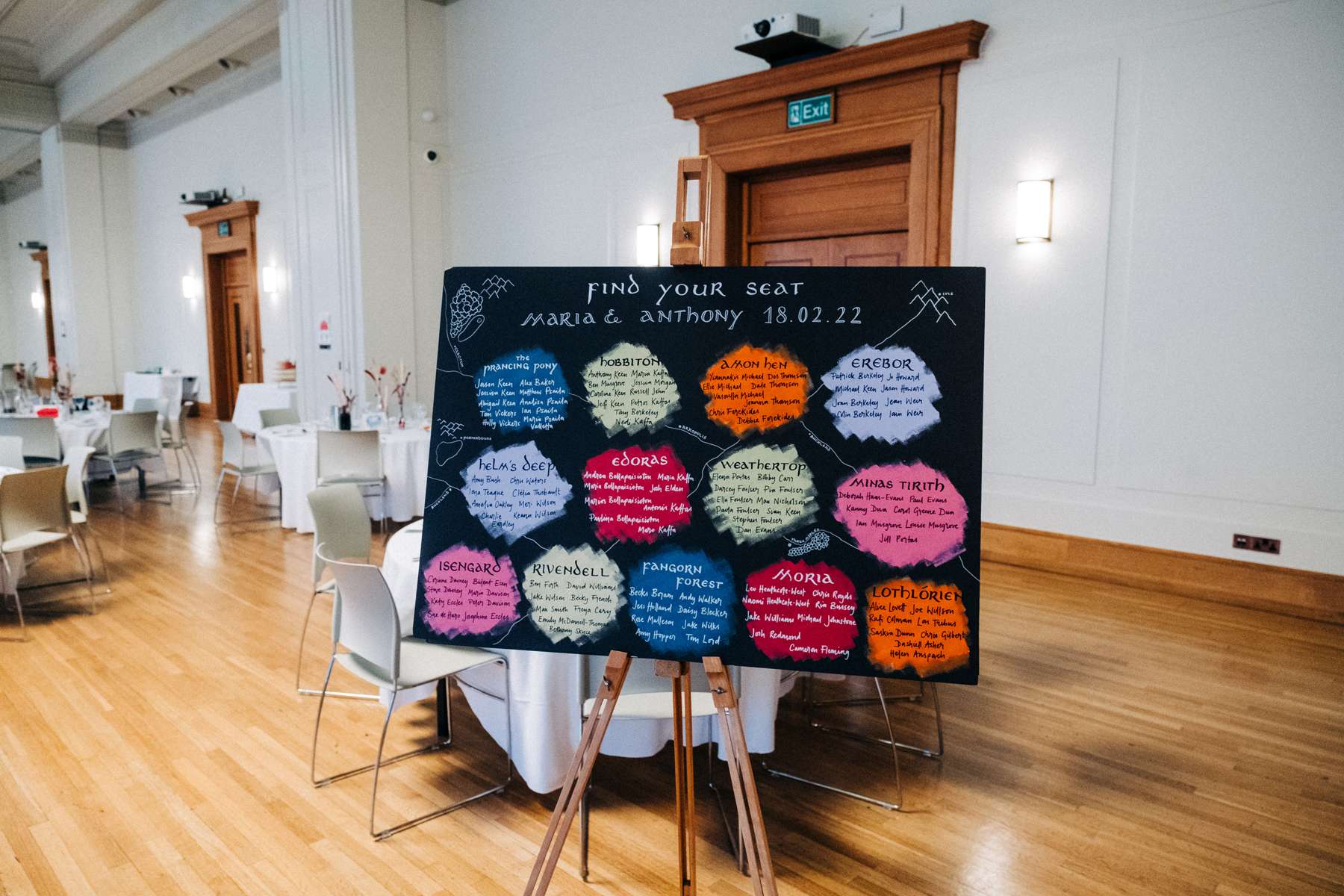 Hackney Town Hall served as the backdrop for their whole day, hiring it for not only their ceremony but their reception and party too. Canapes and prosecco were offered to guests in the foyer, while the couple was busy capturing cherished moments with their photographer.
Victor and Lilian spared no effort in infusing their personal touch into every aspect of the wedding. They undertook various DIY projects, including creating a unique backdrop for the ceremony and reception using paper mâché ribbons and gold streamers. They also designed Mad Libs and speech bingo cards for each dinner table, adding an interactive and fun element to the celebration. By repurposing collected beer bottles and empty jars, they created eco-friendly and cost-effective decorations. They even arranged the dried flowers themselves.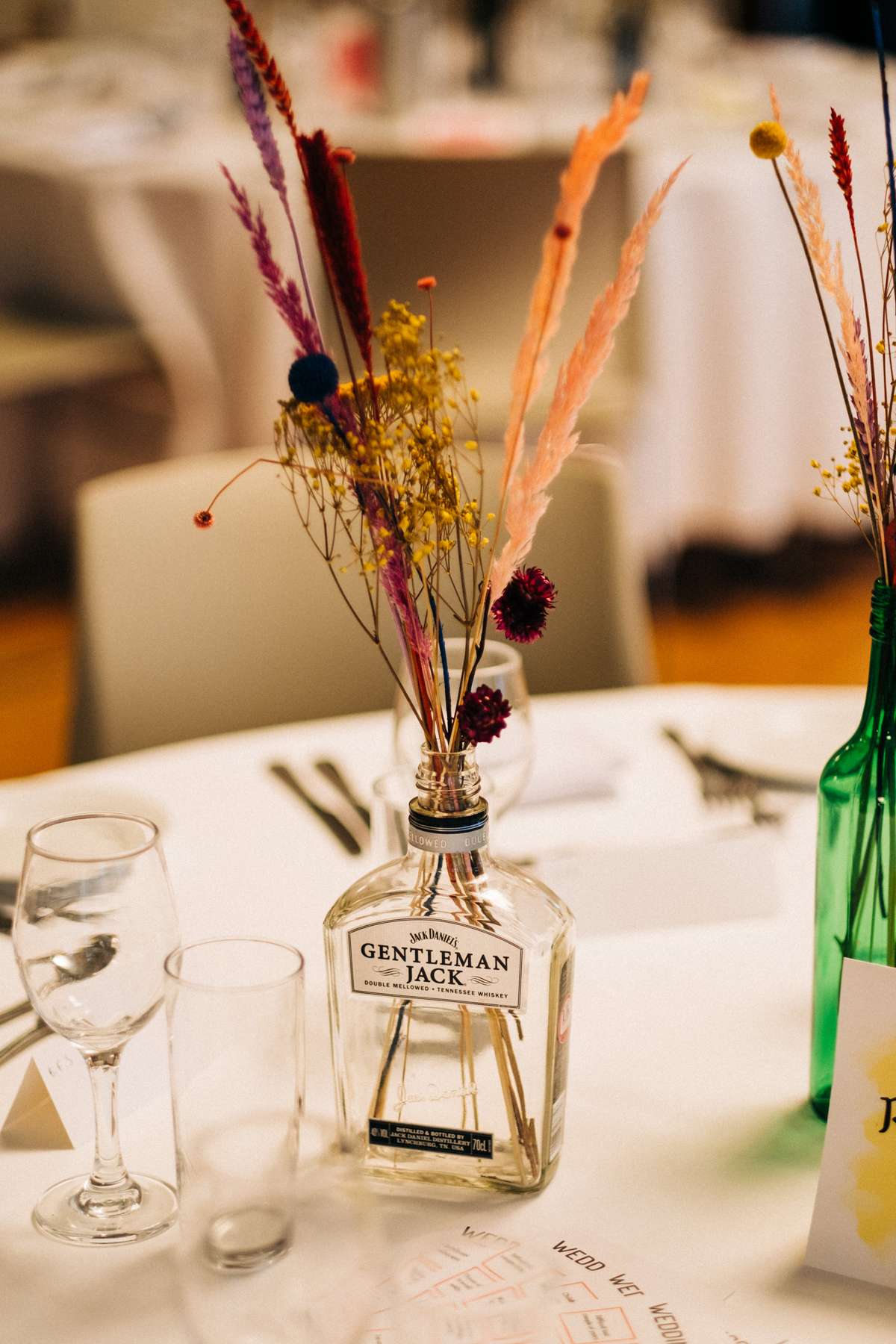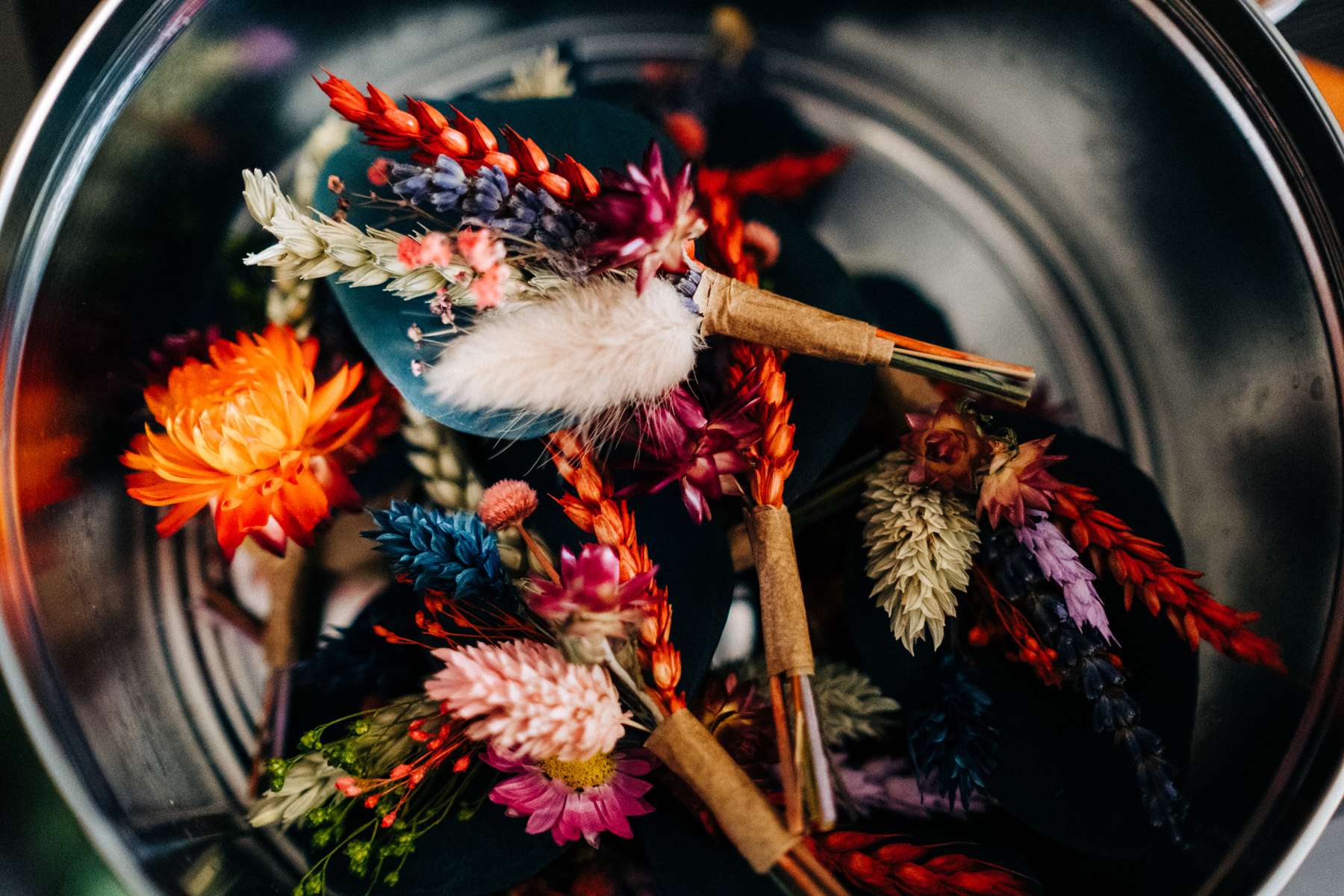 Reflecting on their special day, Victor and Lilian cherished the moments they spent with their loved ones. "Our favourite part of the wedding was being with everyone we love", they told us. "It is a feeling that's hard to top, so we were over the moon to be able to capture that moment in a day full of fun."
Looking back on their wedding day, Victor and Lilian only had one small regret."We probably should have had Greek dancing! It ended up being just one too many things to organise but it would have been nice to include a nod to our heritage in that way."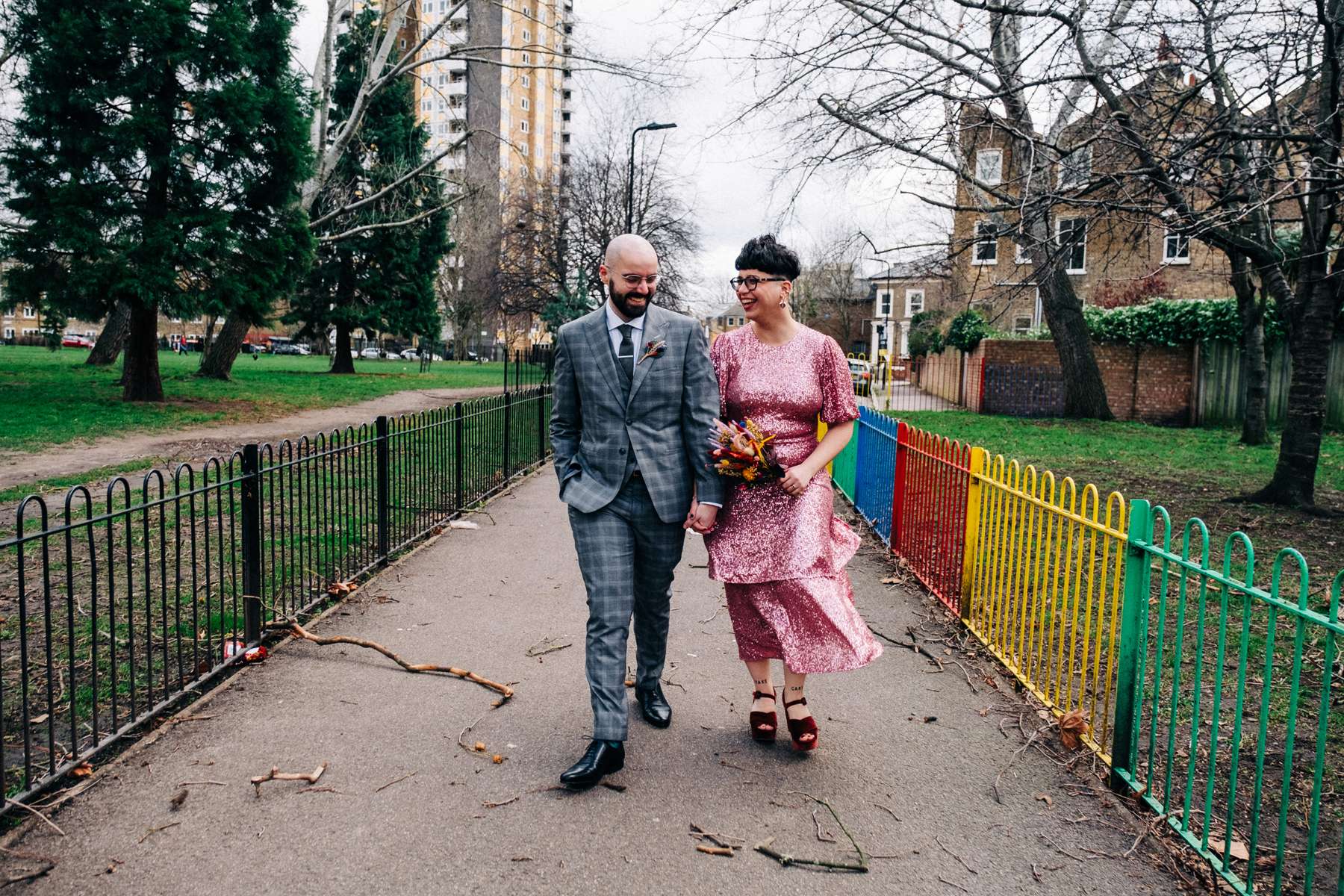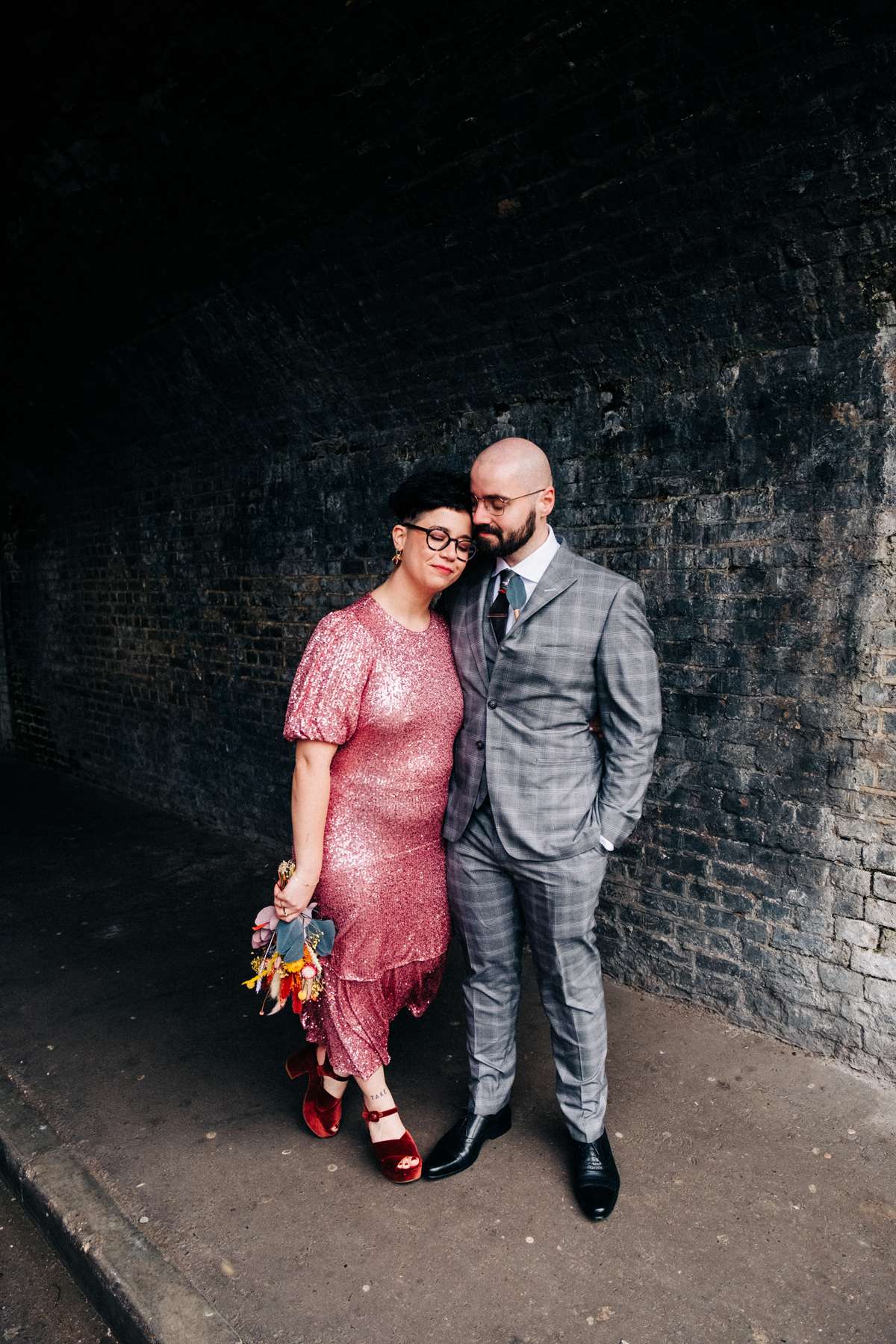 To future engaged couples, Victor and Lilian offer some valuable advice. "Don't accept pressure from anyone outside your relationship", they conduced. "Your wedding is about YOU and what YOU want – don't set yourself up to have regrets later. Remember that, at the end of the day, it's about your enjoyment and your happy memories. And don't skimp out on the DJ – get a good one, it's worth it!"