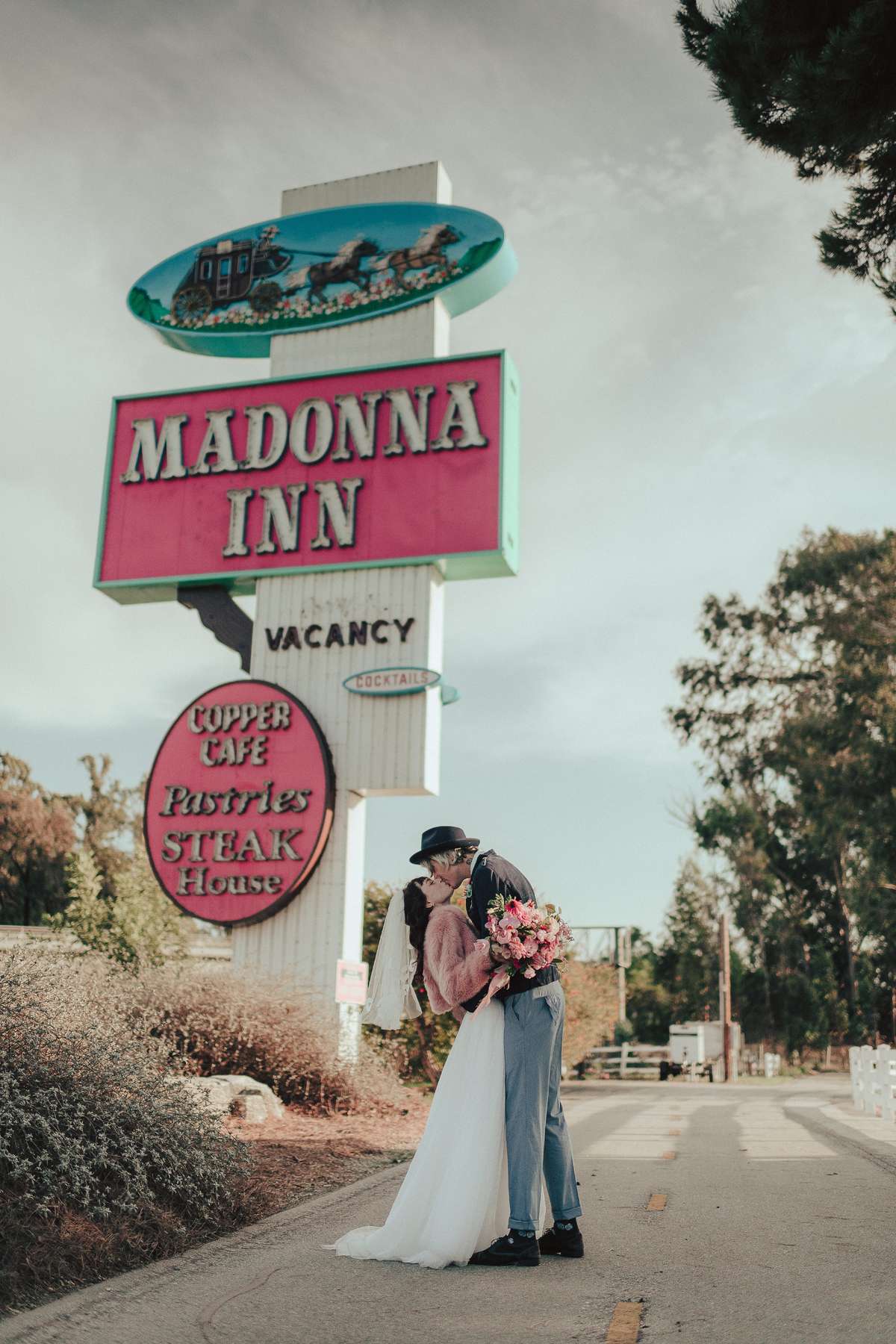 With a clown theme and a surprise Elvis concert, Sterling and Megan's wedding at the iconic Madonna Inn in San Luis Obispo was as unique as their love. The day, which they celebrated with only 14 guests, wedding was a love letter to the couple's individual personalities.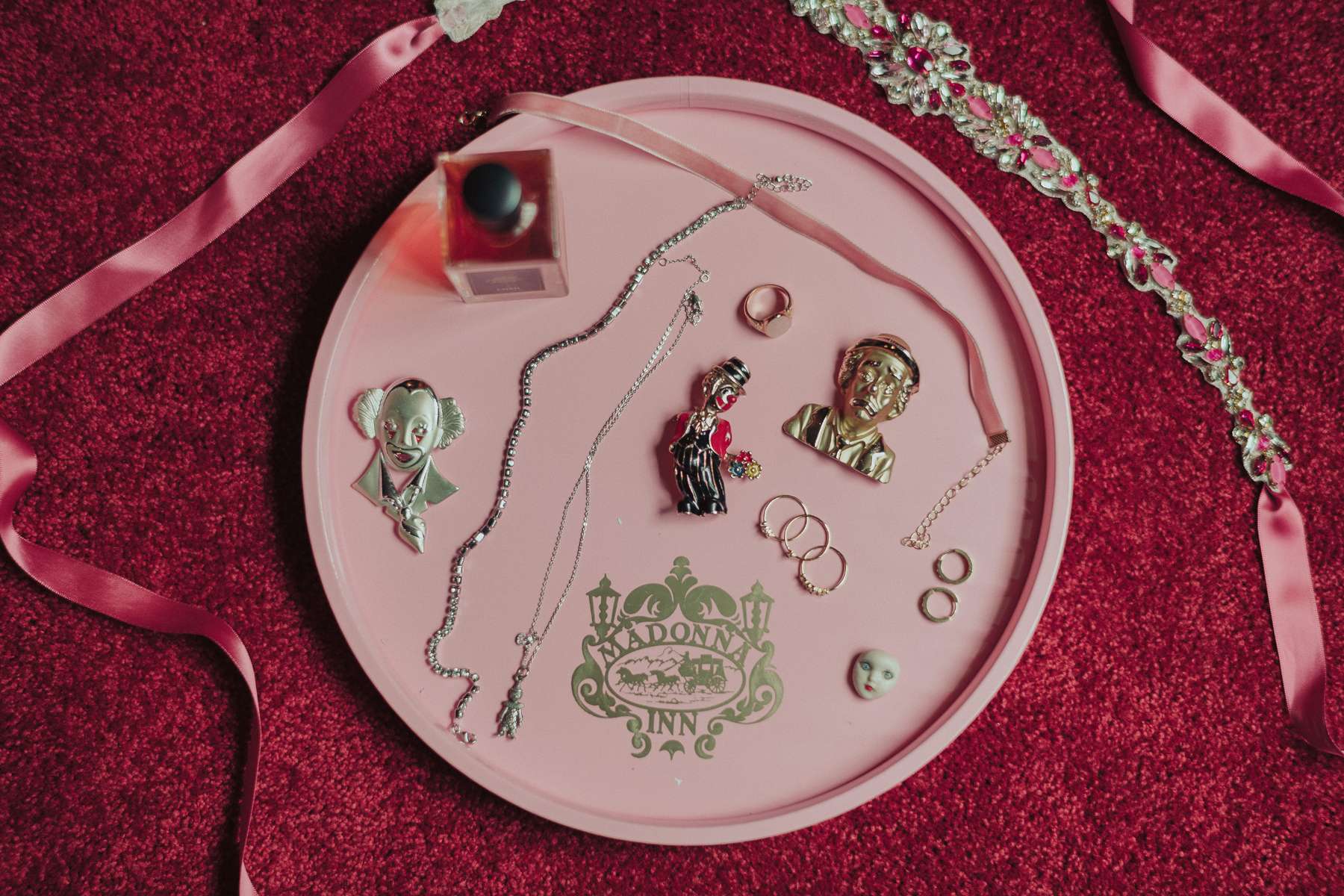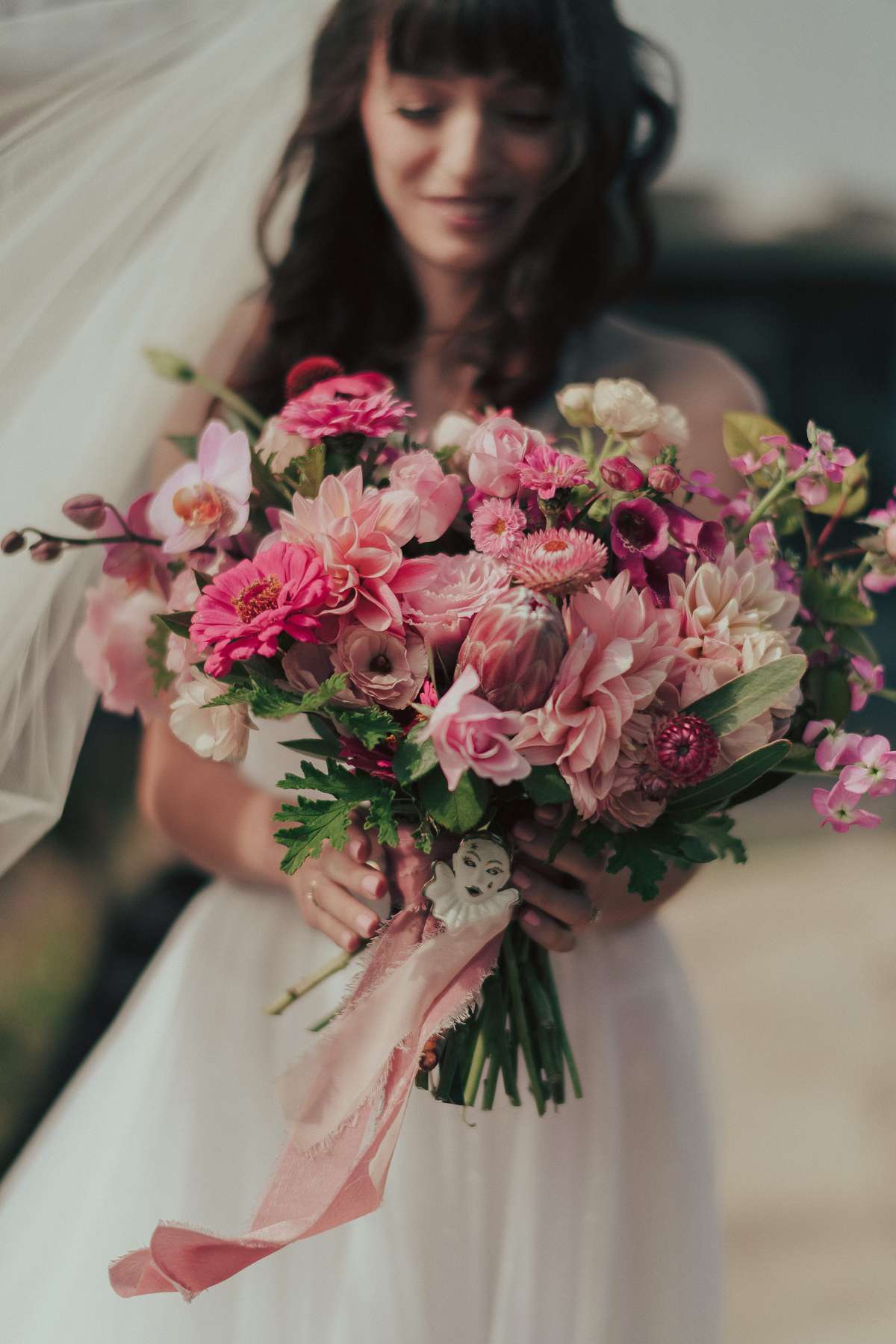 "I never grew up dreaming of being a bride," Megan recalls. "Once I was older, I knew only two things mattered to me: Elvis and The Madonna Inn. I thought I'd have to make a choice between Vegas and my favourite pink haven but we were lucky enough to find an amazing Elvis impersonator, Johnny Reno, who travelled from Sacramento to be there for our special day. He made it such a memorable ceremony. He far exceeded my Elvis expectations, he even surprised us with a concert after the ceremony!"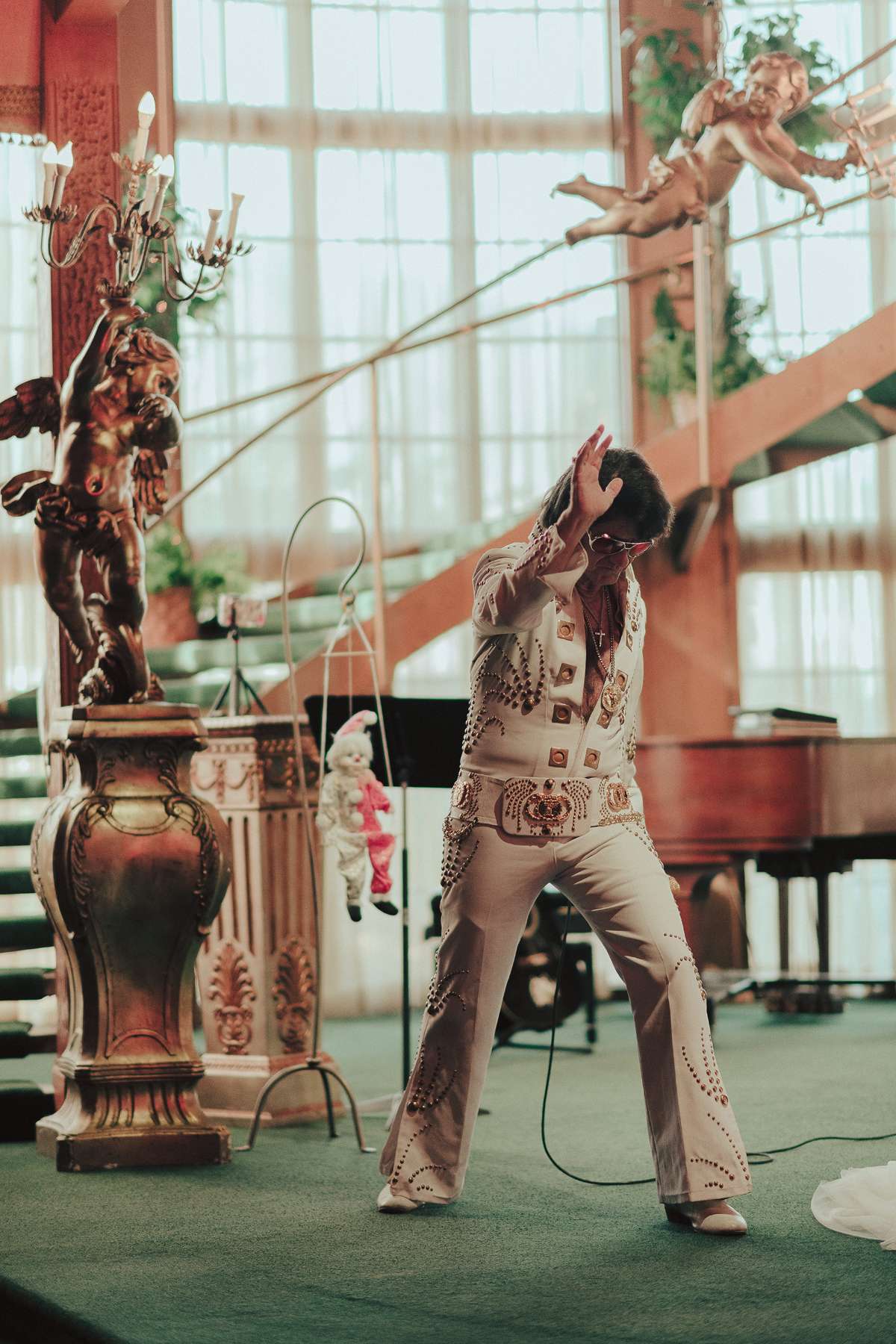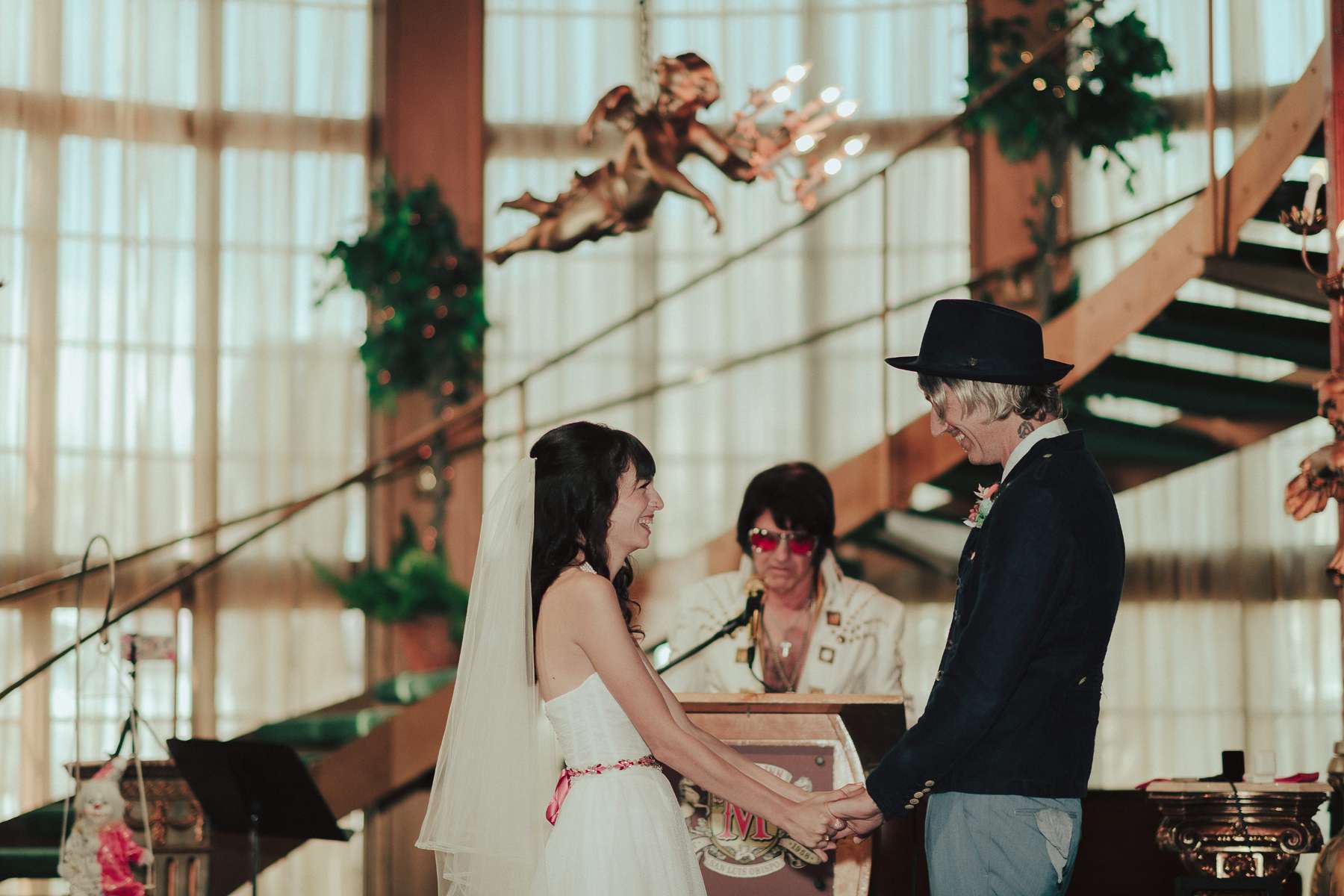 Sterling has collected clowns for 17 years, so it was only natural for the theme of their wedding to revolve around them, too. Megan spent three months collecting the perfect clowns for the day and eventually raided Sterling's apartment for some extra clown friends.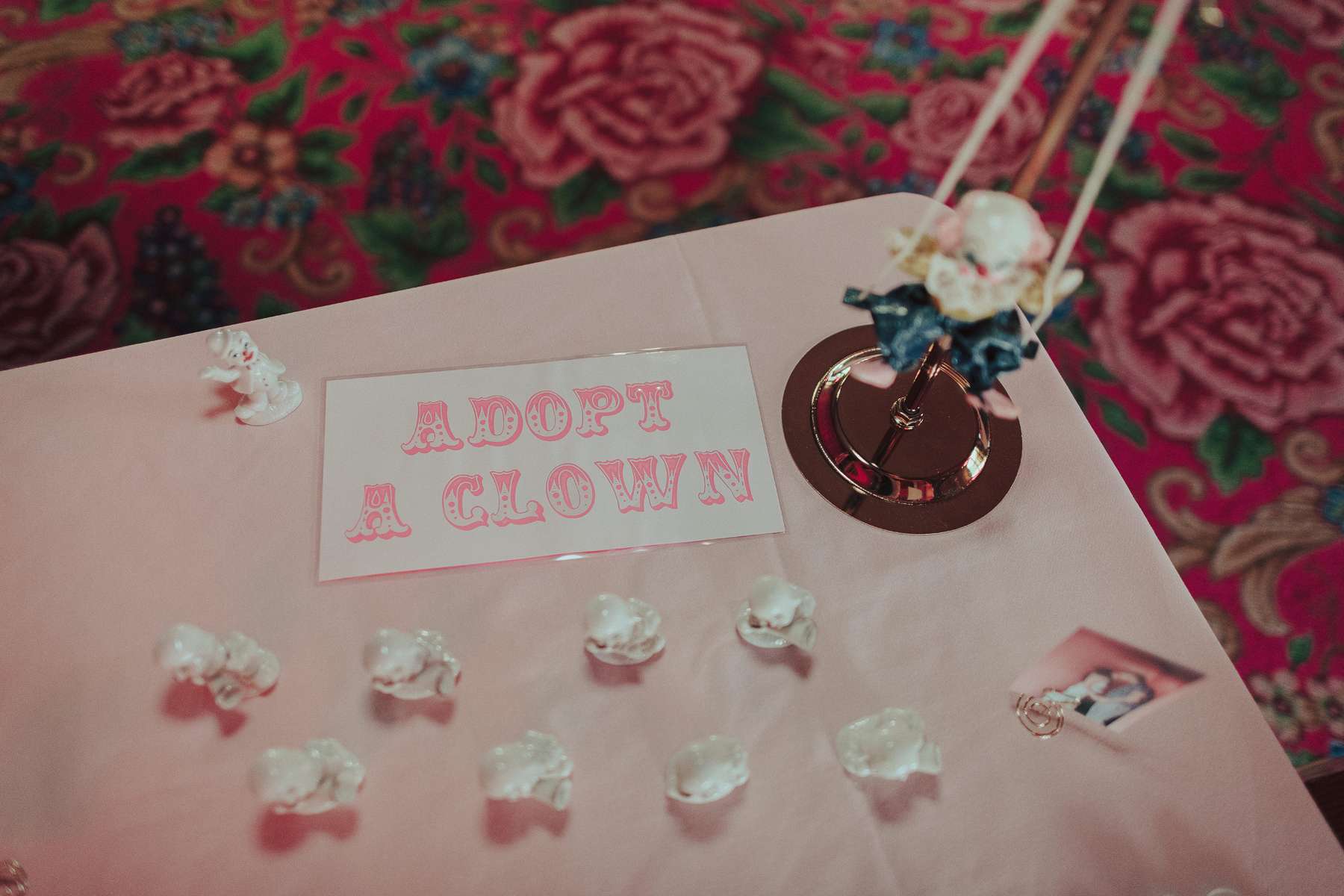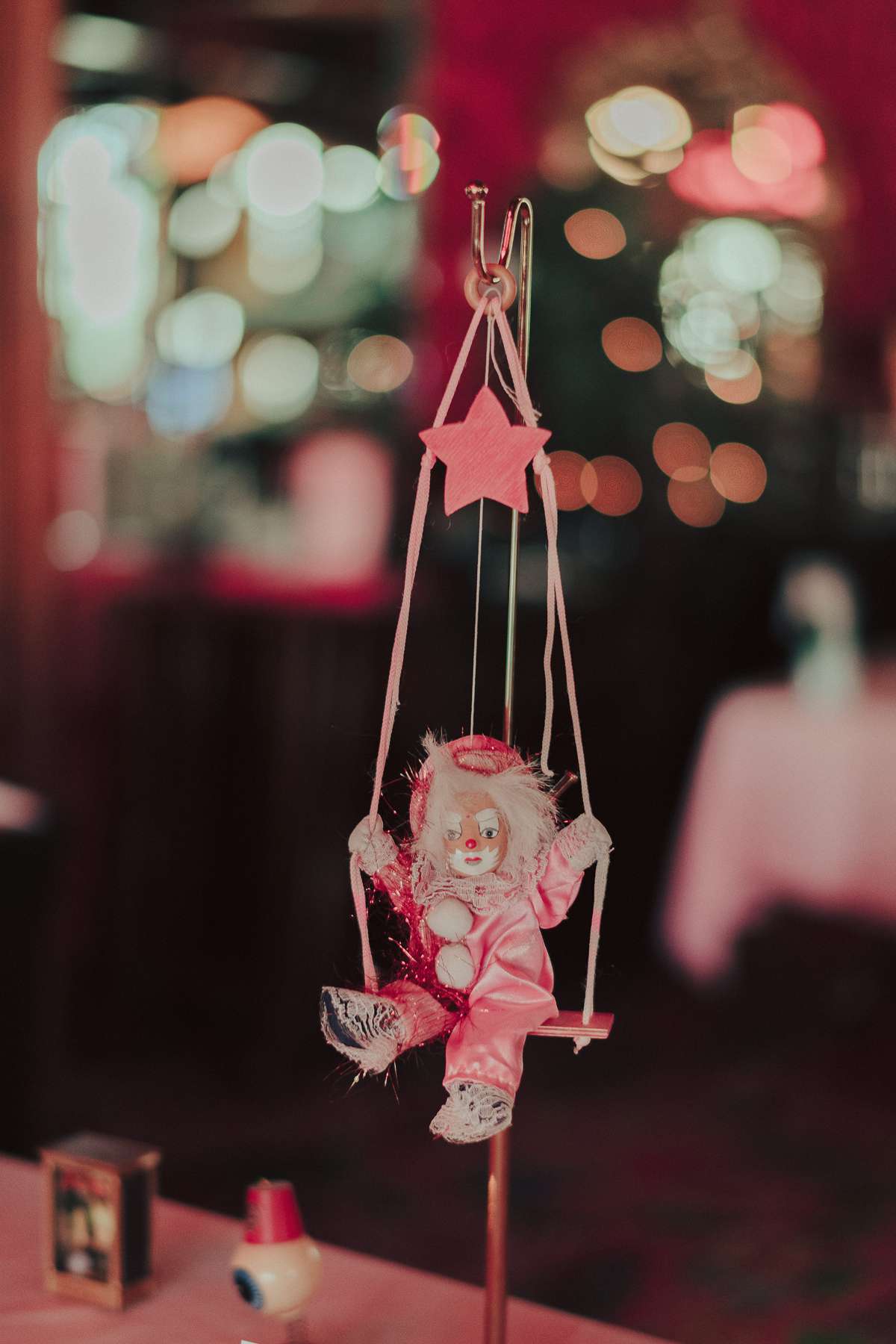 "Everything had a personal touch: his vintage shirt from our favourite place (Palm Springs), punk love songs on the playlist, the clown brooches from my grandmother who passed away in 2005 and also collected clowns," Megan said. "I also reconnected with a cousin and she gave me some family Ron Lee clowns that I was able to have as décor as well. The day felt like a genuine expression of who we are and our love for each other."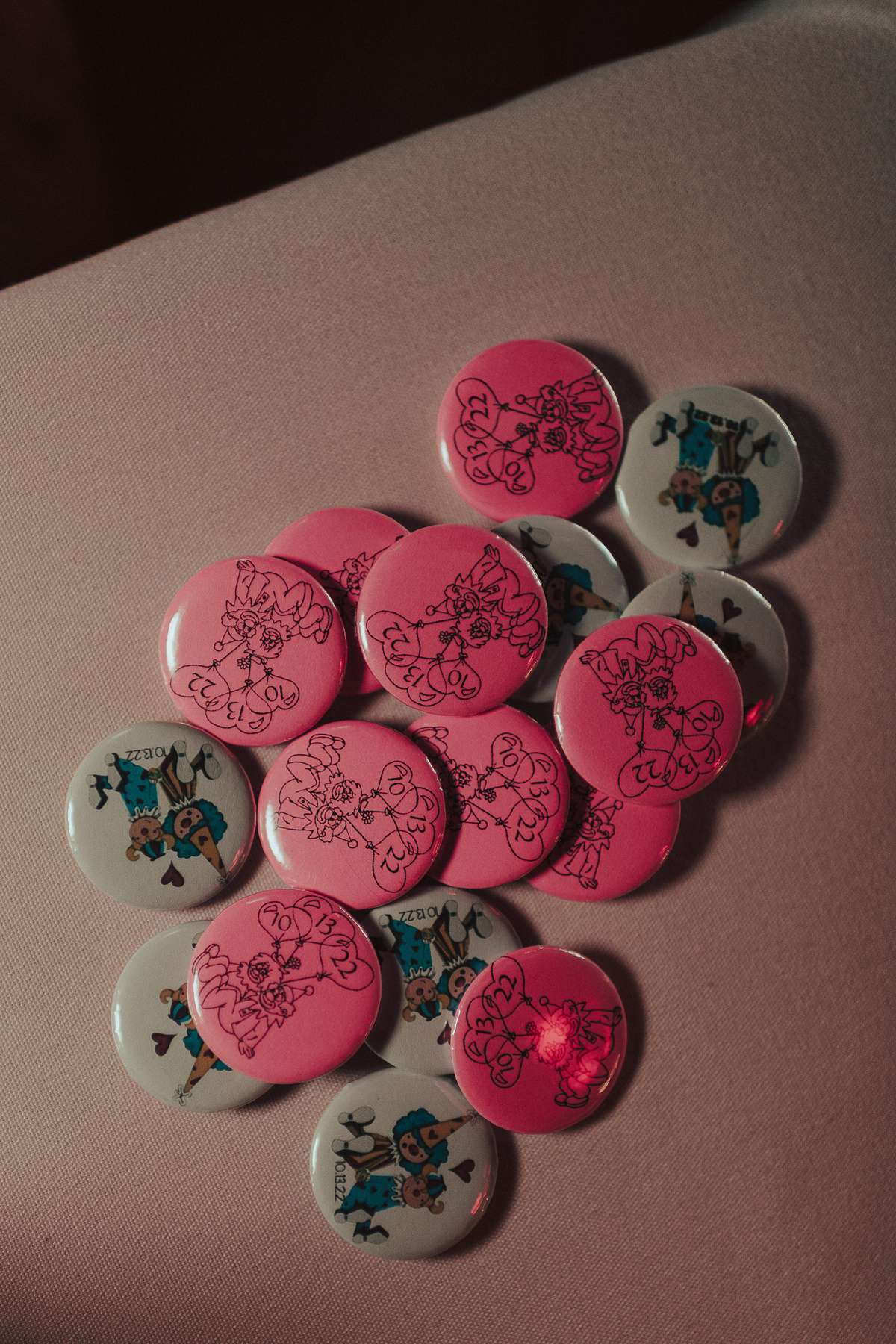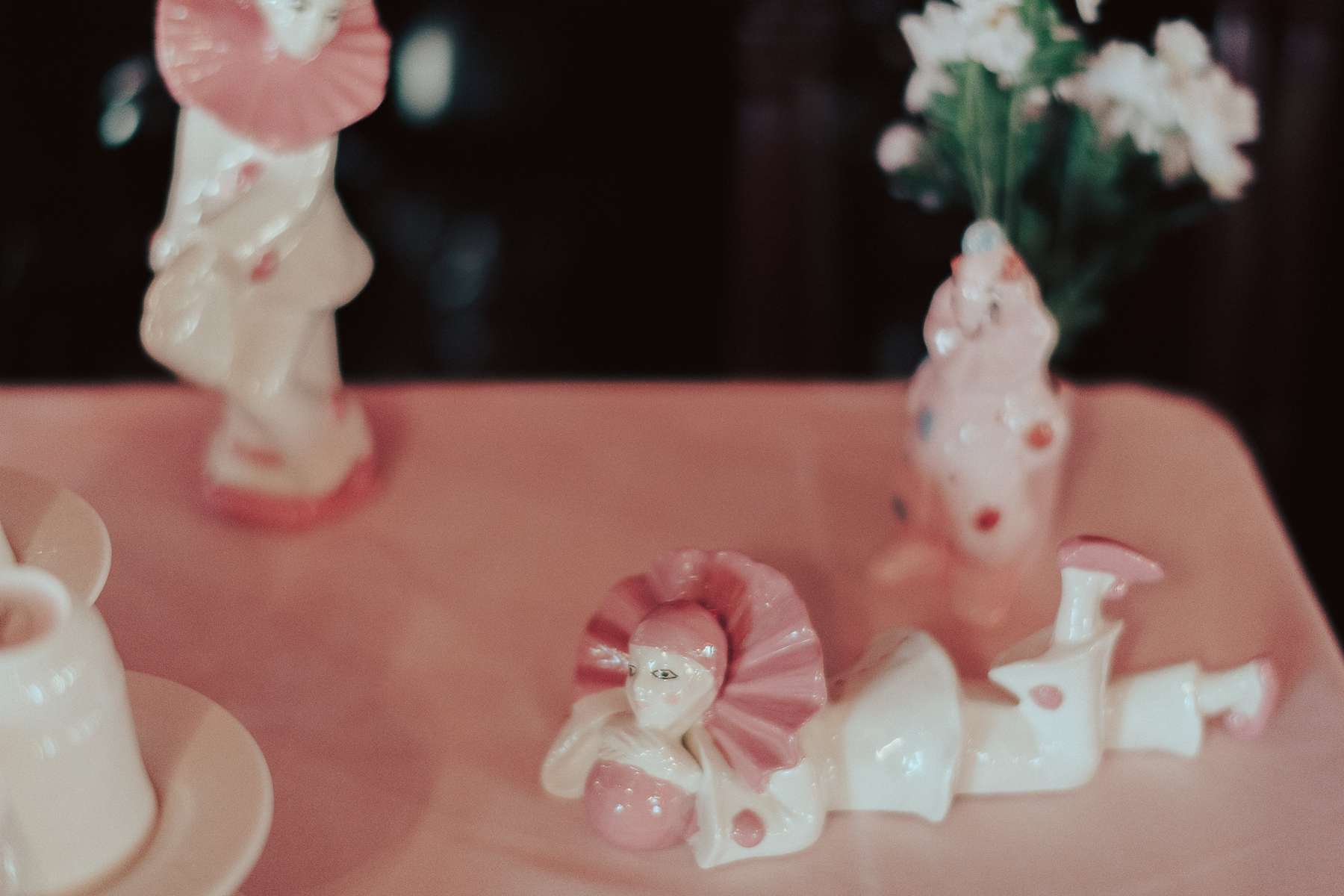 The biggest challenge the couple faced when planning their wedding was being four and a half hours away from their venue. To make sure everything went smoothly, they did an engagement shoot and hair and make-up trial at the Madonna Inn, which Megan highly recommends to other couples planning a destination wedding. "It was so worth it to feel comfortable with the people we were working with on our big day", she explained. I felt so lucky to have found Jenn from The Queen Bees and James our photographer. They were both amazing and working with them beforehand helped me know what to expect and feel more comfortable."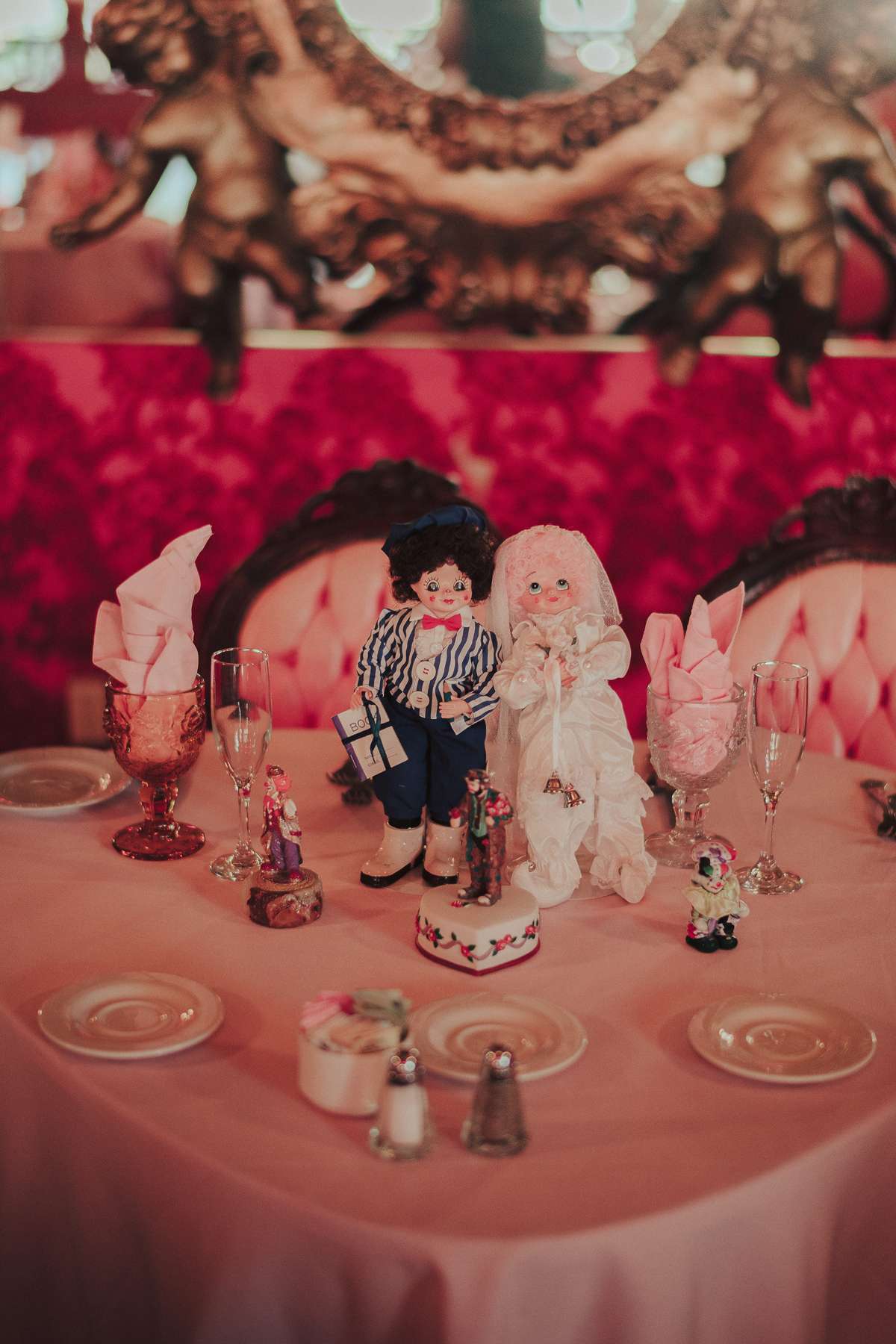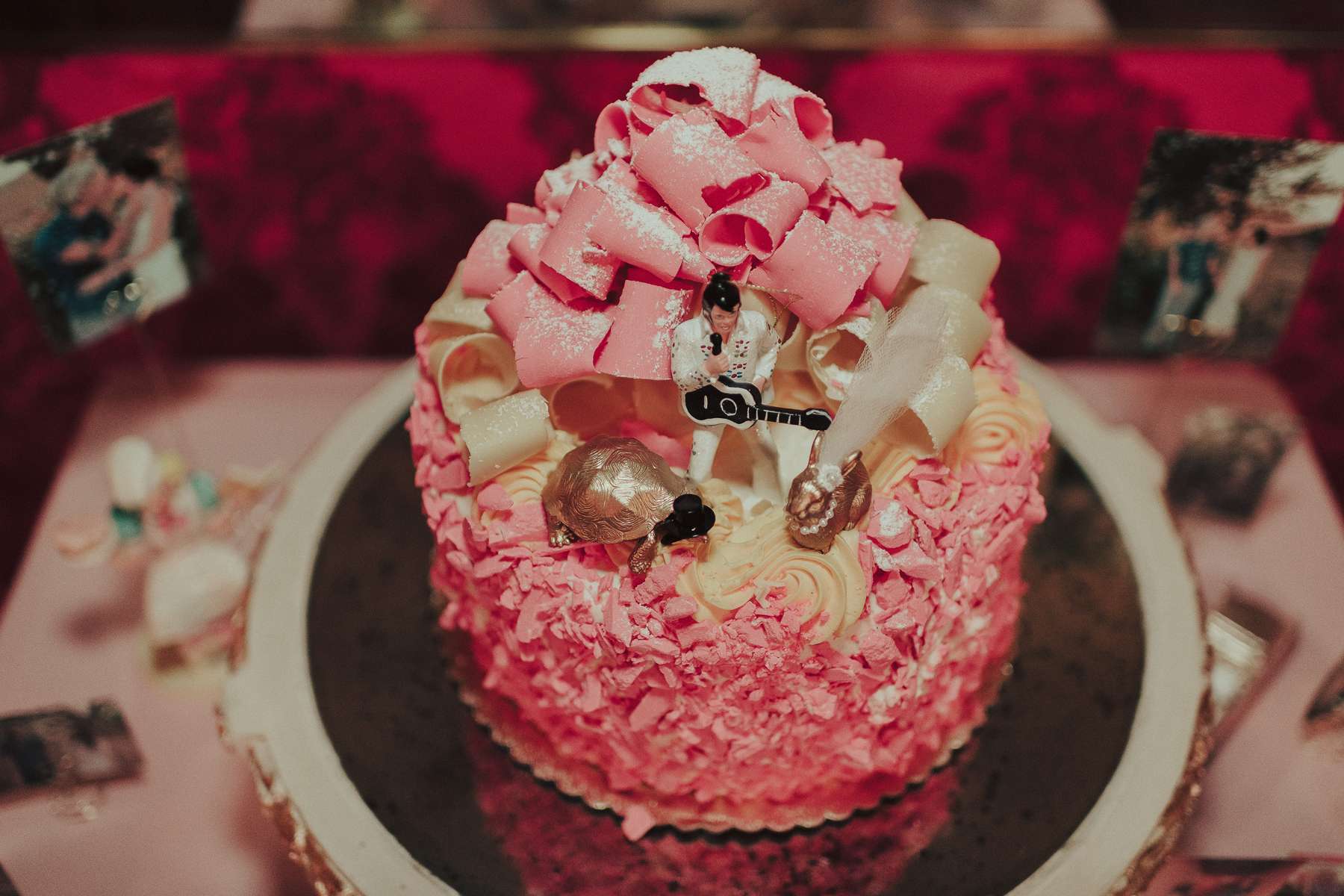 Although the day can be stressful and overwhelming, Megan advises other couples to stay focused on their love and being themselves. "This is your day with your partner to celebrate your love", she said. "It goes by very fast so take moments to pause and take it in. I kept thinking how lucky we are to be alive and in love. I am surprised by how much I enjoyed the whole process. The wedding thing I have ever followed is Rock n Roll Bride. I got my first-ever physical copy of the magazine about a month before the wedding. It was the Icons Issue and I did cry happy tears reading it. It was so validating to read about other couples being true to themselves over tradition. I feel honoured to be included in that group now."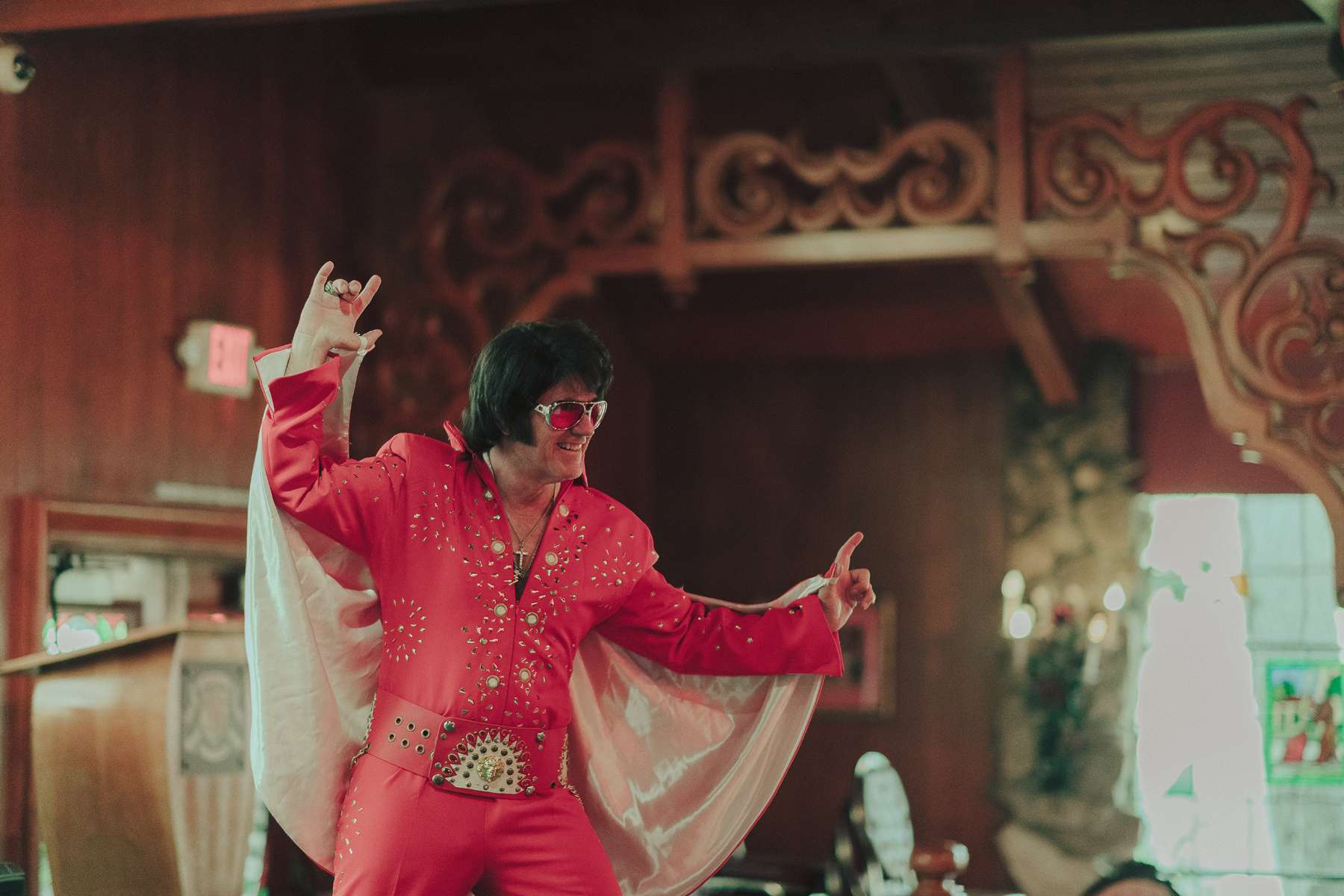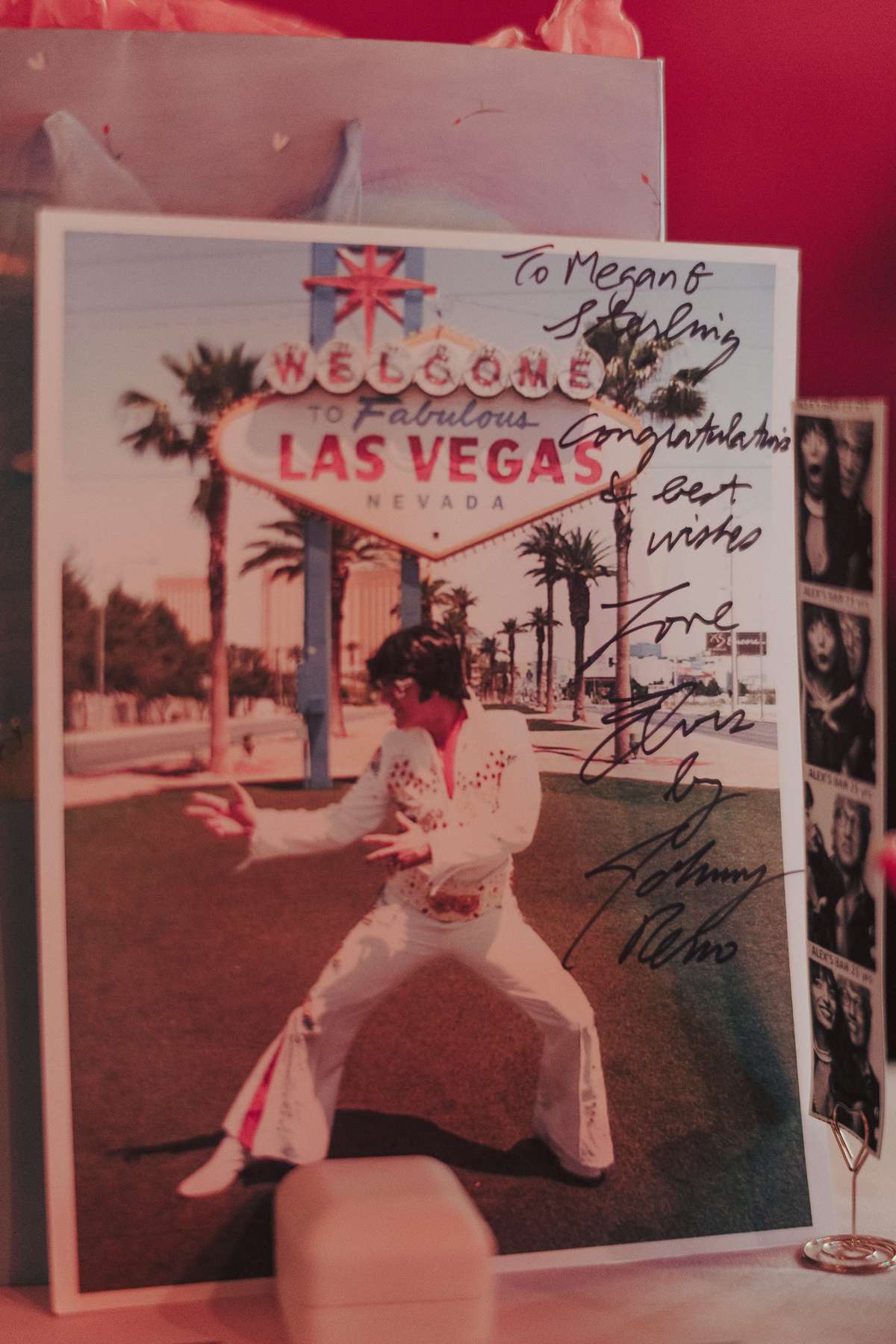 "You are told how stressful the process is but it does not have to be", she concluded. "I was more focused on our love than having a 'perfect' day. I feel lucky to have a partner who is just as happy as me to be weirdos together. All we needed was the King, good friends, some clowns, and a pink haven. We picked the traditions that worked and left the rest."