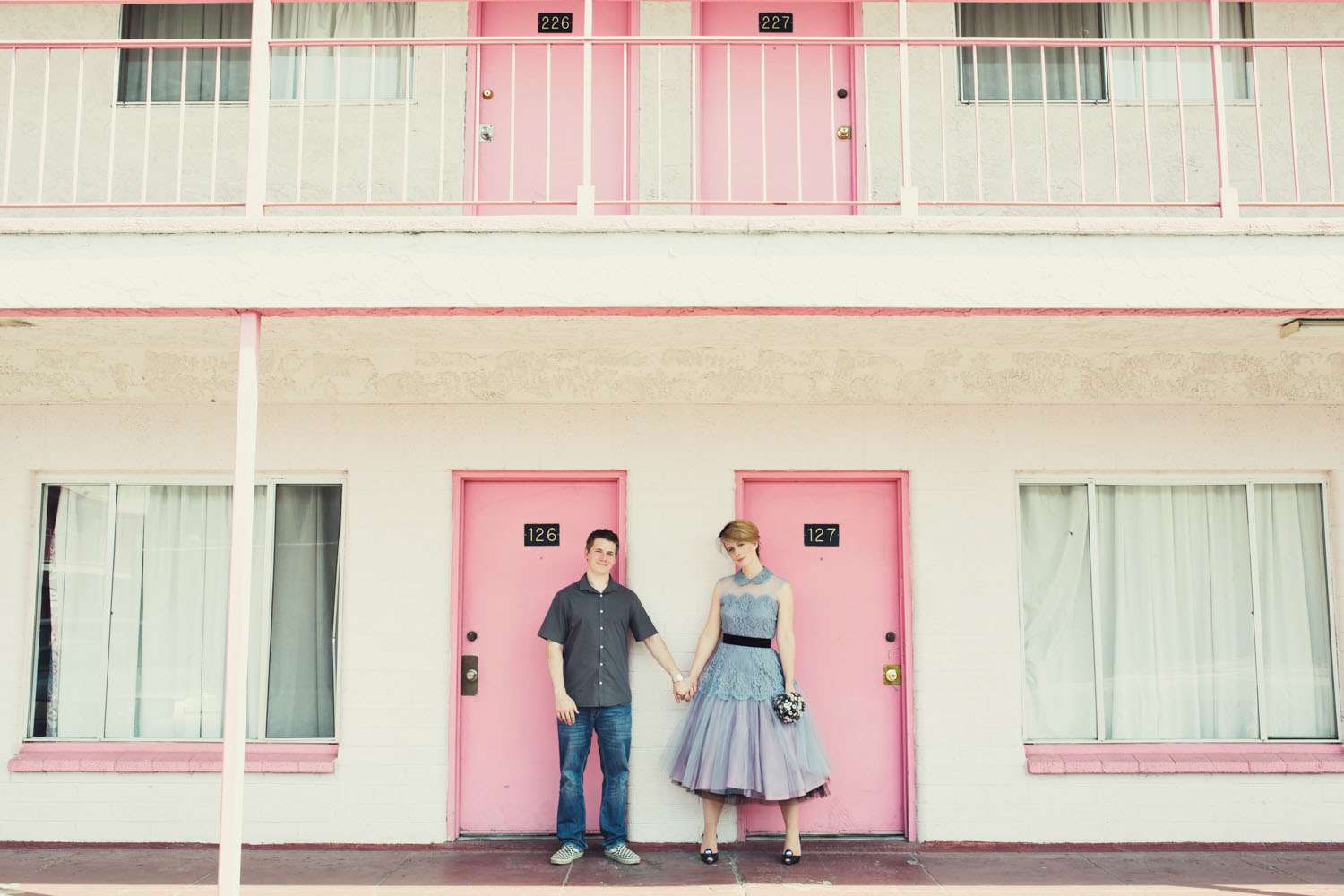 More than 100,000 get married in Vegas every single year. There is something quite magical about getting away from it all and eloping on your own terms! That's exactly what photographer Bethan wanted when she and her husband John decided to renew their vows. They wanted to have the day just for them and the only person they brought with them was their wedding photographer, Lisa Jane.
The couple met at 18, when they were both at the same university and have been together ever since. "That first year of university, and every year that has passed since, has been pretty damn awesome", Bethan told me. "In fact 16 years of adventures and good times have passed and John and I live one of those sickly true love story things but neither of us are embarrassed to shout about it."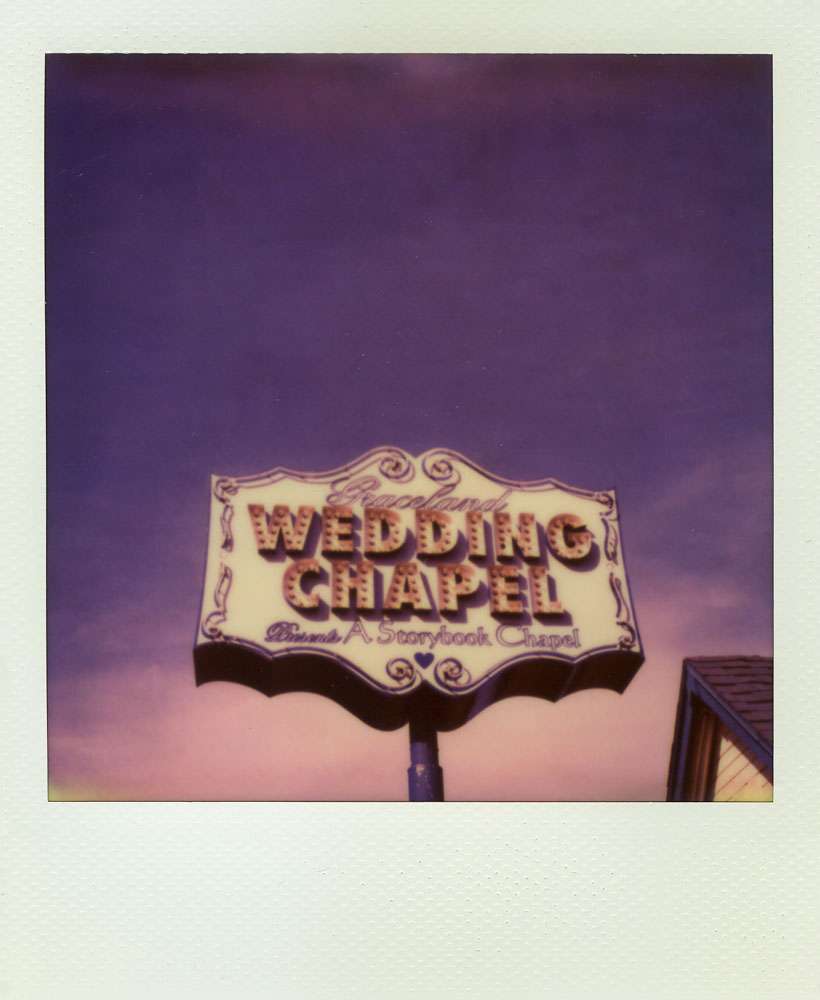 "Our 16th anniversary might seem like an odd year to celebrate in style but the truth be told the year before that been just a little crazy. Renovating our house, putting our heart and souls into our business and just about managing to remind our friends and family that we existed, so we didn't get a chance to do much at all that year. We had a wonderful wedding six years ago, a brilliant day filled with loved ones and partying, but it passed so quickly. I wouldn't change a thing about our actual wedding day, and I am from a very close family, but when we decided to renew our vows, we thought it would be fitting for it to just be us. No distractions, no worrying of people were having a good time, just all about me and my boy and our love for each other. It felt a little self indulgent at first but sometimes there is nothing wrong with a little selfishness and celebrating how much you blooming love each other."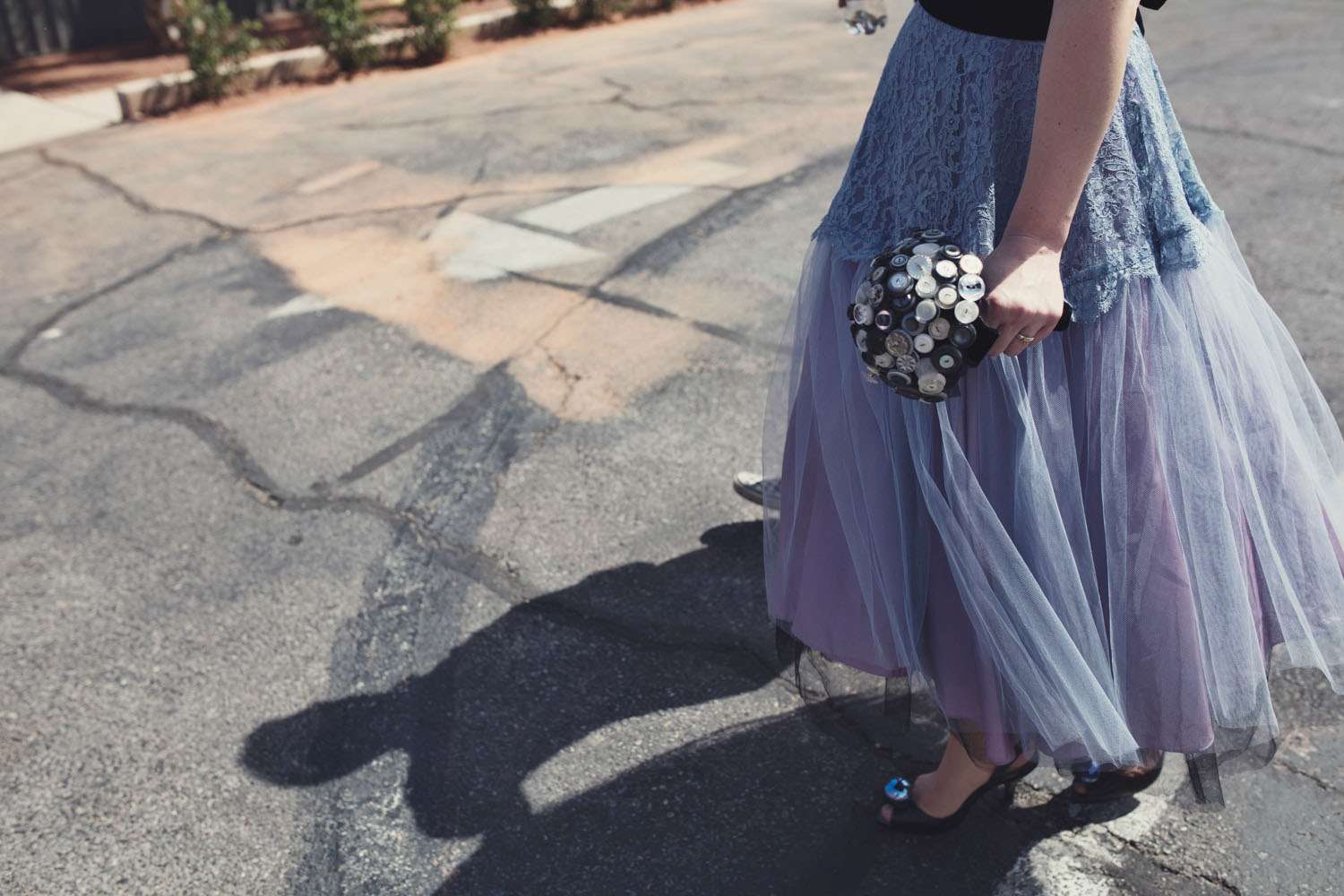 "So, we had our heart set on an adventure to Vegas and meet the (not so real) king of Rock n Roll! We are both massive 1950s vintage fans. Everything in our house is old, even our fridge was made in 1944, so a trip to the capital of kitsch seemed a good fit. After we renewed our vows, we flew down to Tulum in Mexico, where we spent our original honeymoon. It was an amazing experience from start to finish, and lovely to have a link to our original wedding as well."
Bethan wore an original vintage dress from eBay and Vivienne Westwood/ Melissa shoes. "We had a tiny budget for our trip and we did most of the few details ourselves", she continued. "John wore his favourite jeans and vans and I wore a vintage dress I already owned but had little excuse to wear. I made my veil and bouquet and although they got quashed to pieces in my suitcase was able to stick them back together once we had arrived."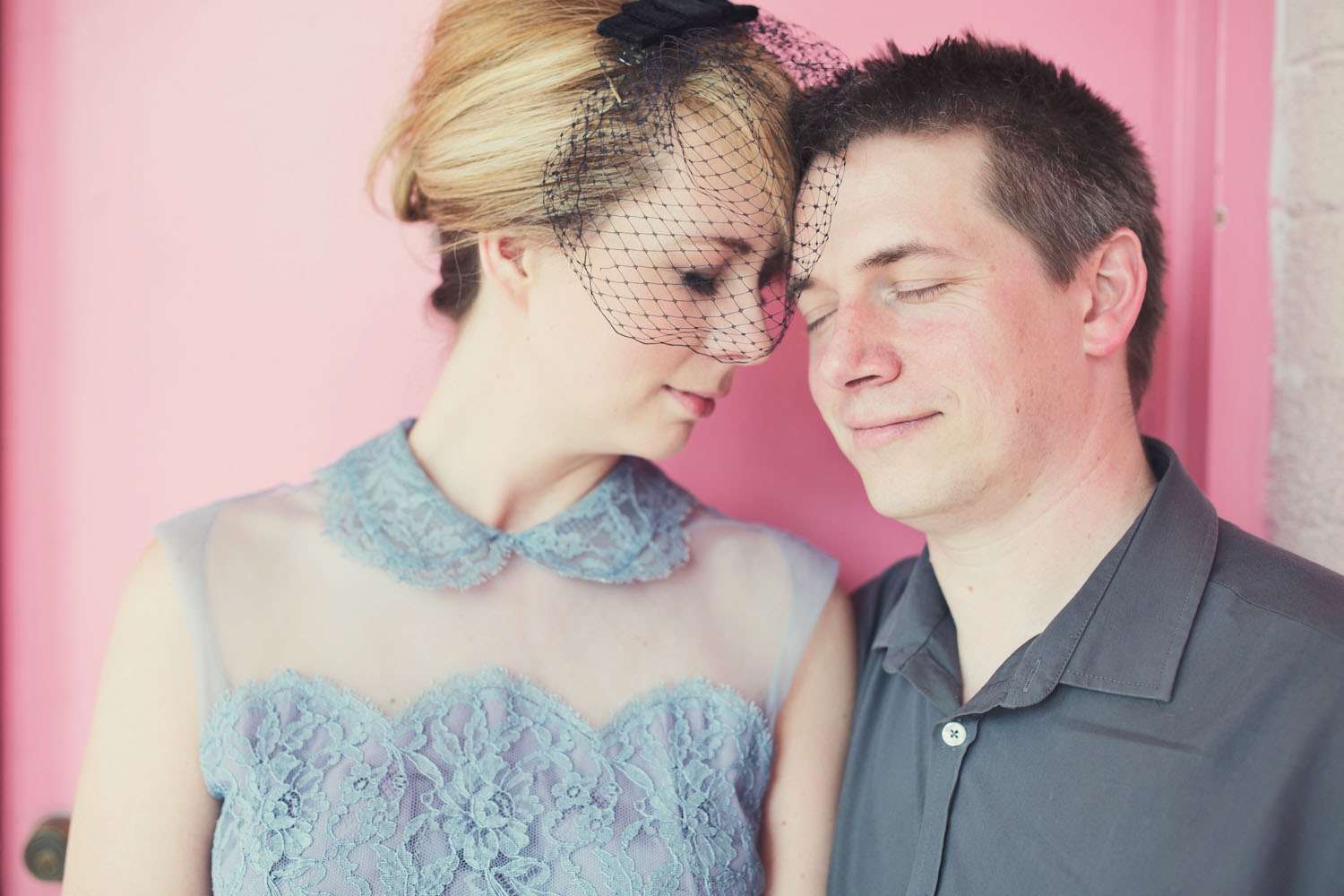 "The most important thing to us was to have a kick ass photographer there though. I started to look for a local Vegas photographers but was getting massively disheartened not being able to find anyone whose style I loved. I contacted loads of people but no one seemed to fit the bill and was feeling pretty low we might not be able to have any photographs of the day.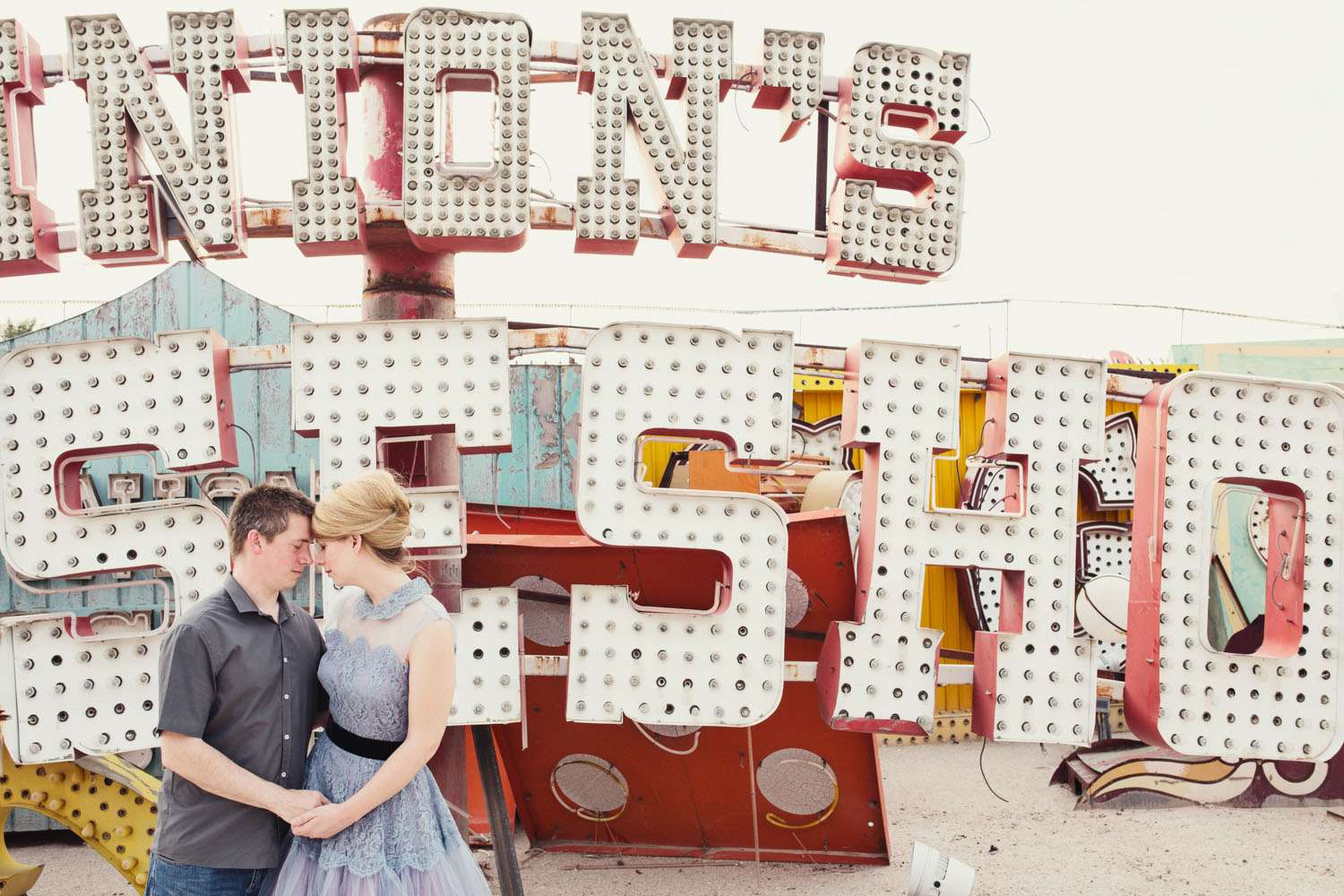 It was at this time, and completely unknown to myself, that John got in touch with Lisa at Lisa Jane photography. John knew I had loved Lisa's work for quite sometime and originally contacted her to see if he could organise a couple shoot before we went to Vegas. However, beyond our dreams, a plan was hatched that Lisa would actually be there to document the day and when John broke his secret surprise to me, I was most definitely doing a happy dance! I may have happy danced for a straight 4 or 5 hours but don't tell Lisa that."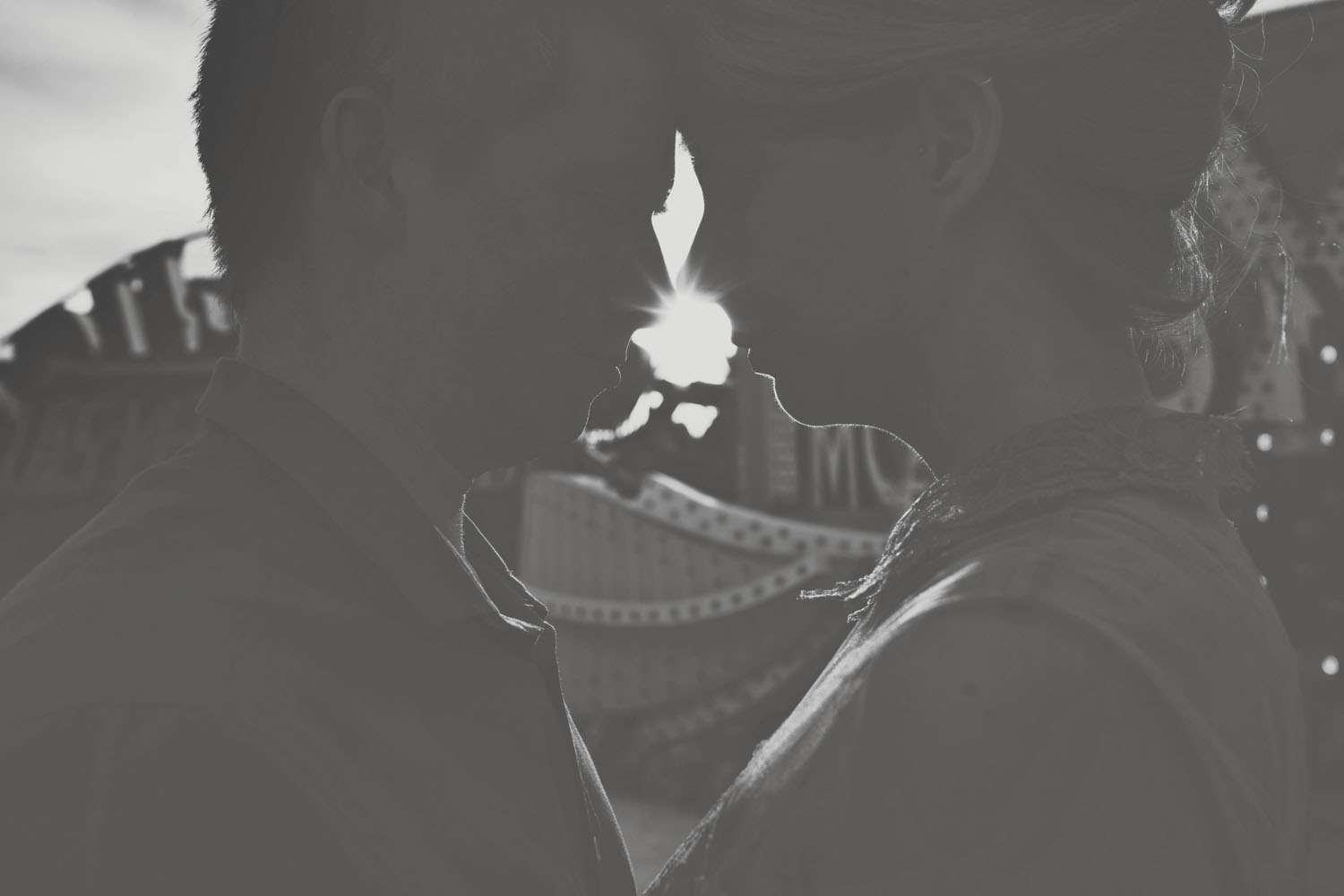 "It is so important you choose the right photographer for your day", Bethan advises. "That is my absolutely most important tip for any future brides. I know I am a little biased as a photographer myself, but the photos really are one of the only things you will have to remember the day. I cant explain the buzz of when Lisa sent over her final edit, opening it up and being able to relive all the emotions and events of the day. It is something we will have forever now and I will always be grateful for that."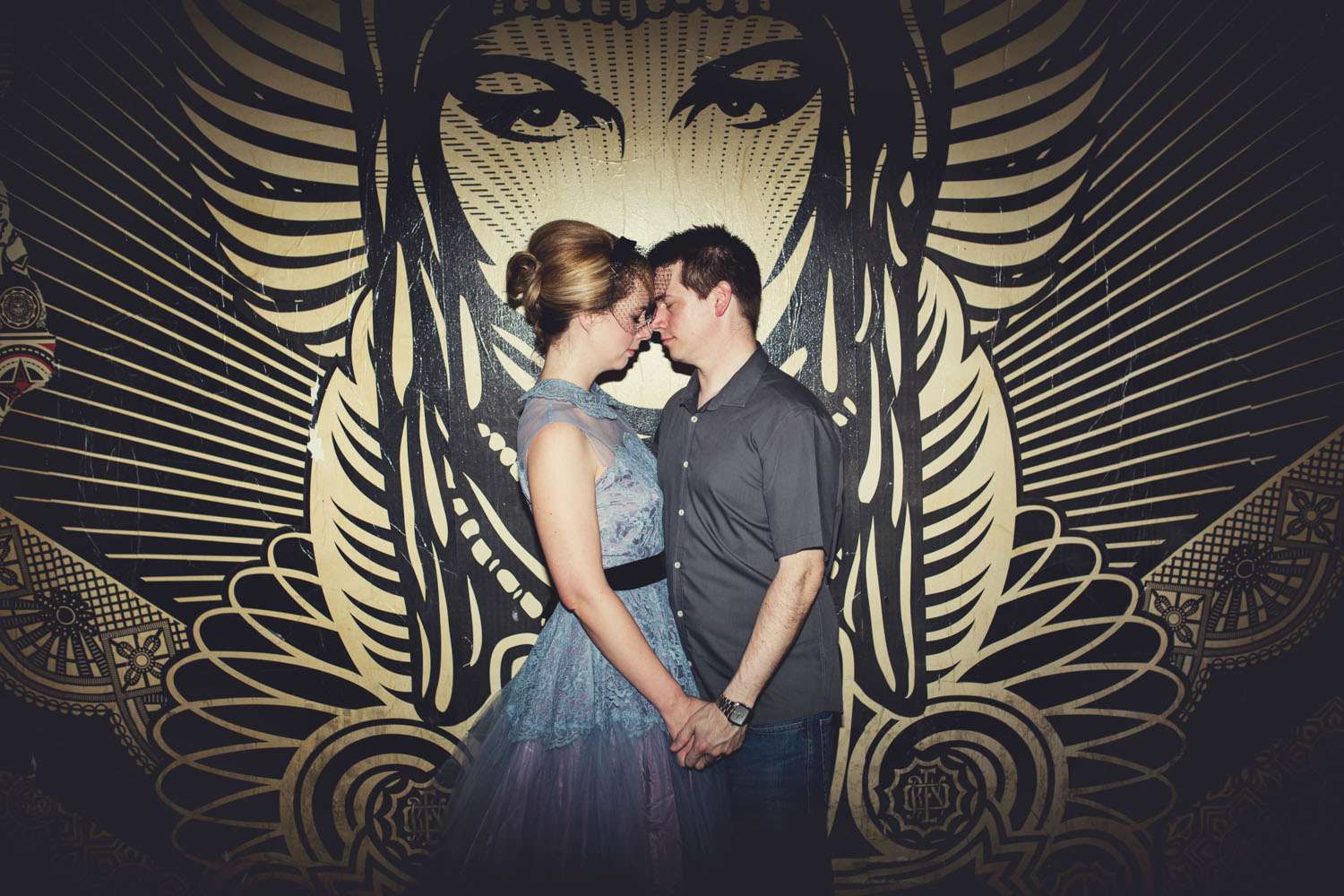 The couple stayed at the iconic Hard Rock Hotel and they got ready together in the morning. They hired a car and drove themselves to their ceremony at the Graceland Wedding Chapel. "The ceremony itself was hilarious", Bethan remembers. " Elvis was amazing and as we danced down the aisle to John waiting at the end I couldn't stop laughing. It was so much fun. After the ceremony, we headed to the Pink Motel and some other great spots for some photos. We then had some food and a couple of pints Downtown before heading to the Neon Boneyard in the evening for some more photos. This place is incredible! All the old neon signs from the Vegas hotels that have come and gone, decaying away in their very own dedicated graveyard of glass and flaeky metal. I think we all would have been happy to stay there all evening but sadly, the one hour we had been allocated passed all too quickly."
"Our final photo of the day was taken on the rooftop of our hotel car park, over looking The Strip. It was all just a little bit special, and with it being just me and John, we could soak up, selfishly, over indulgently, just me and him. And it was bloody brilliant."