With the groom being a music producer and DJ, Sam and Nicola didn't want a formal wedding or anything to stuffy. Instead they planned a colourful festival inspired day with a focus on fun. All the music was performed by their friends and Sam himself DJ'd, too.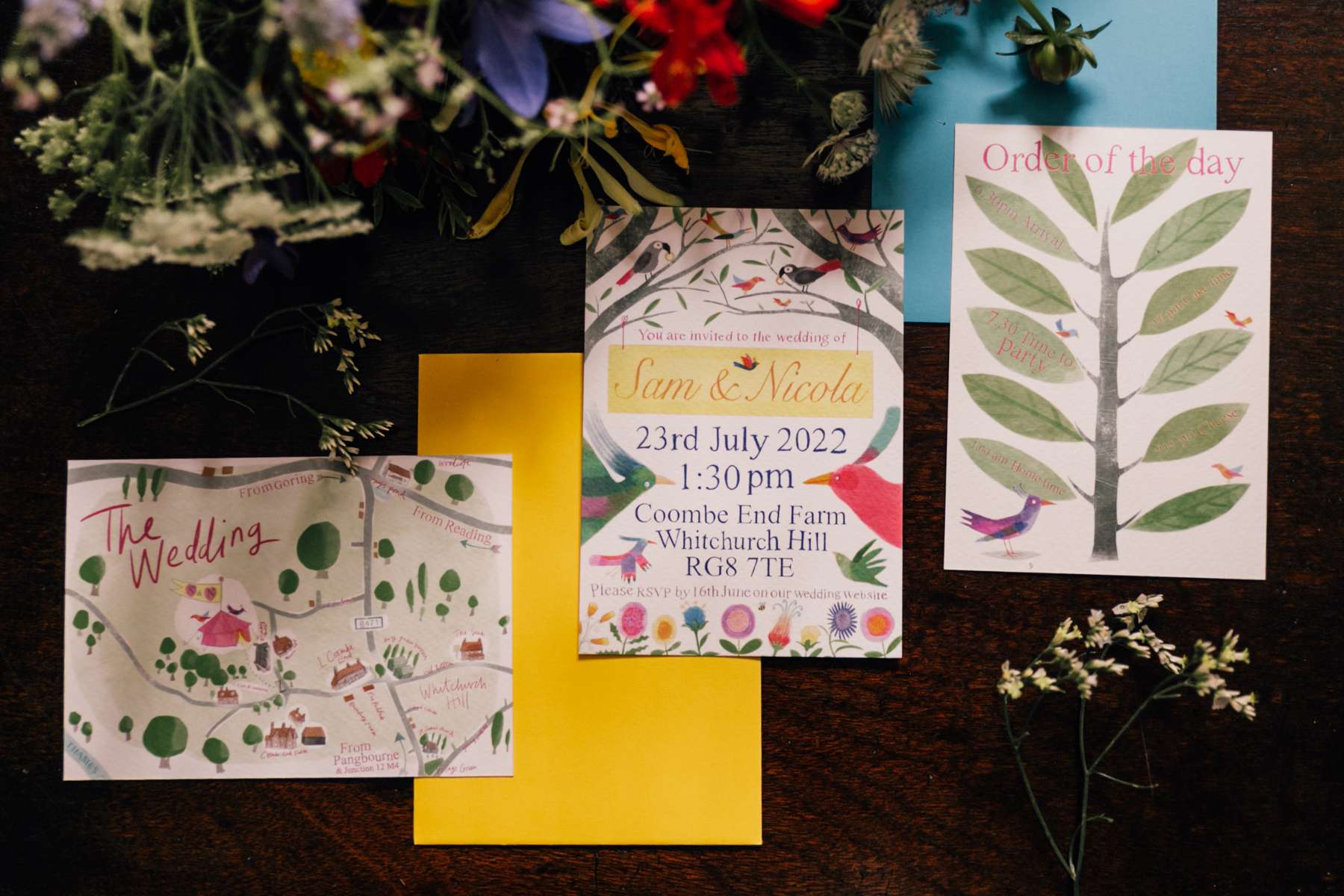 The couple faced some challenges in planning their wedding as they got married in the field down the road from Sam's family home, so had to do everything themselves. "Having an empty field without so much as running water there was a lot of logistics, so it took a lot of planning," said Nicola. "We also ordered dried flower bouquets for me and my bridesmaids. They were meant to be really bright and colourful. They took ages to come and when they came they were awful; broken, poorly put together and horrible faded pastel colours! Luckily we were able to order more stems from the farm growing some of the flowers for us and our amazing friend Lucy did an incredible job arranging them for us. It was actually serendipitous in the end as I think the fresh flowers were so much more fitting with being outside in the field and they were so so beautiful so I am really pleased we had to change the flowers for the bouquets in the end!"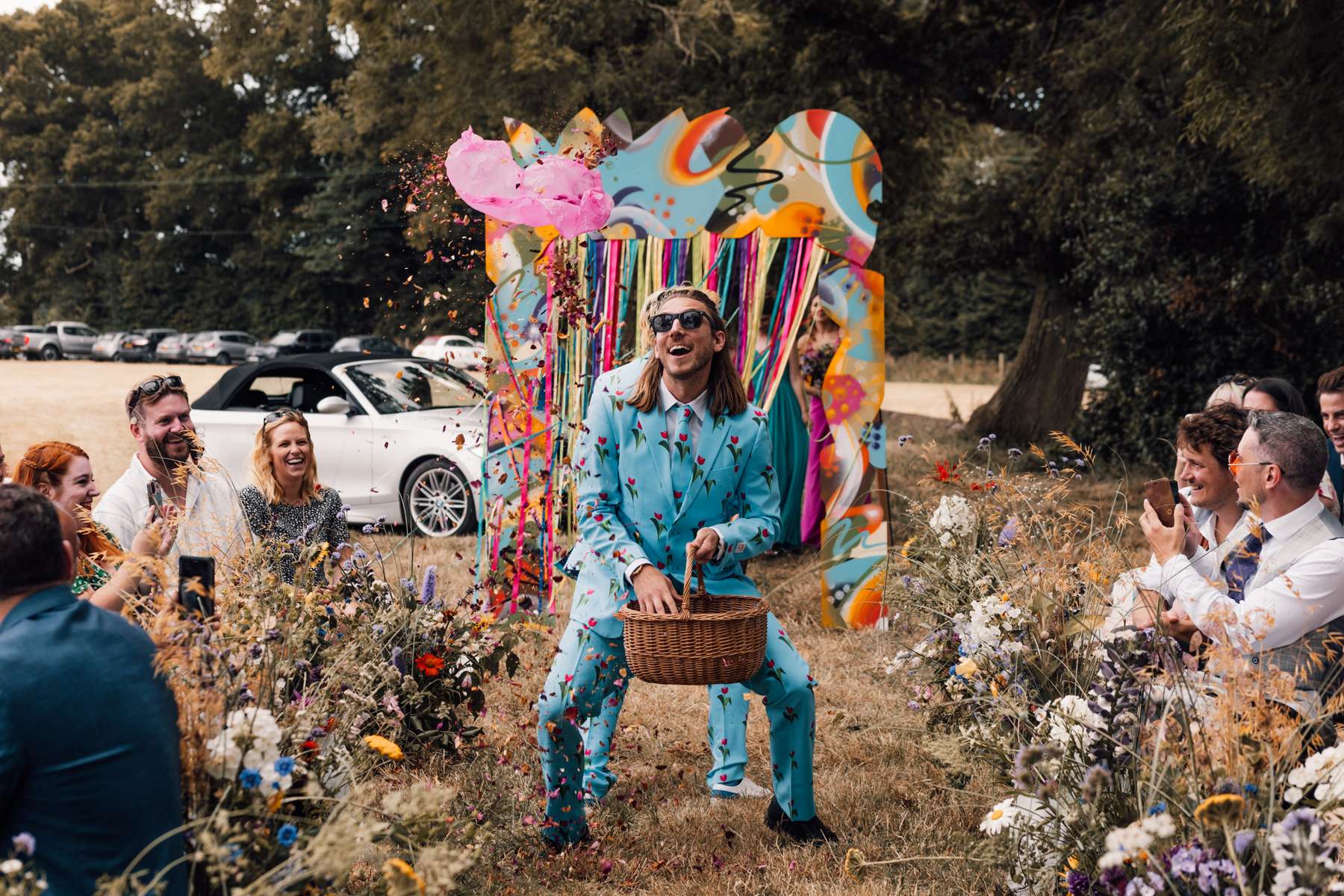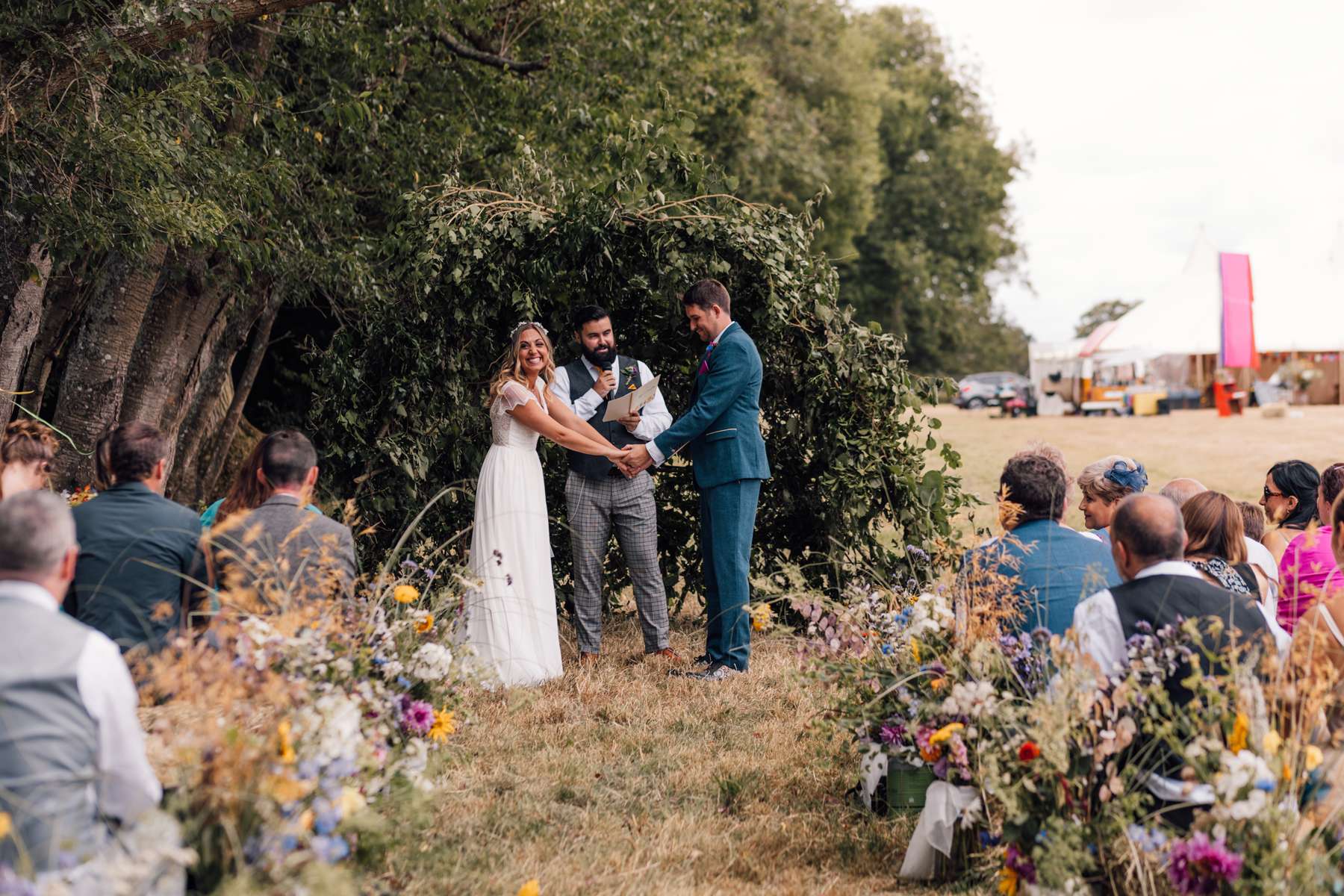 The ceremony was particularly unique, with two of Sam's friends (and band mates) acting as flower boys who came down the aisle to Flowers by Leon Bridges and a friend officiating. "We wrote the script together", said Nicola, "apart from a section he surprised us with, which was beautiful. The whole thing was really personal to us, so it felt even more magical."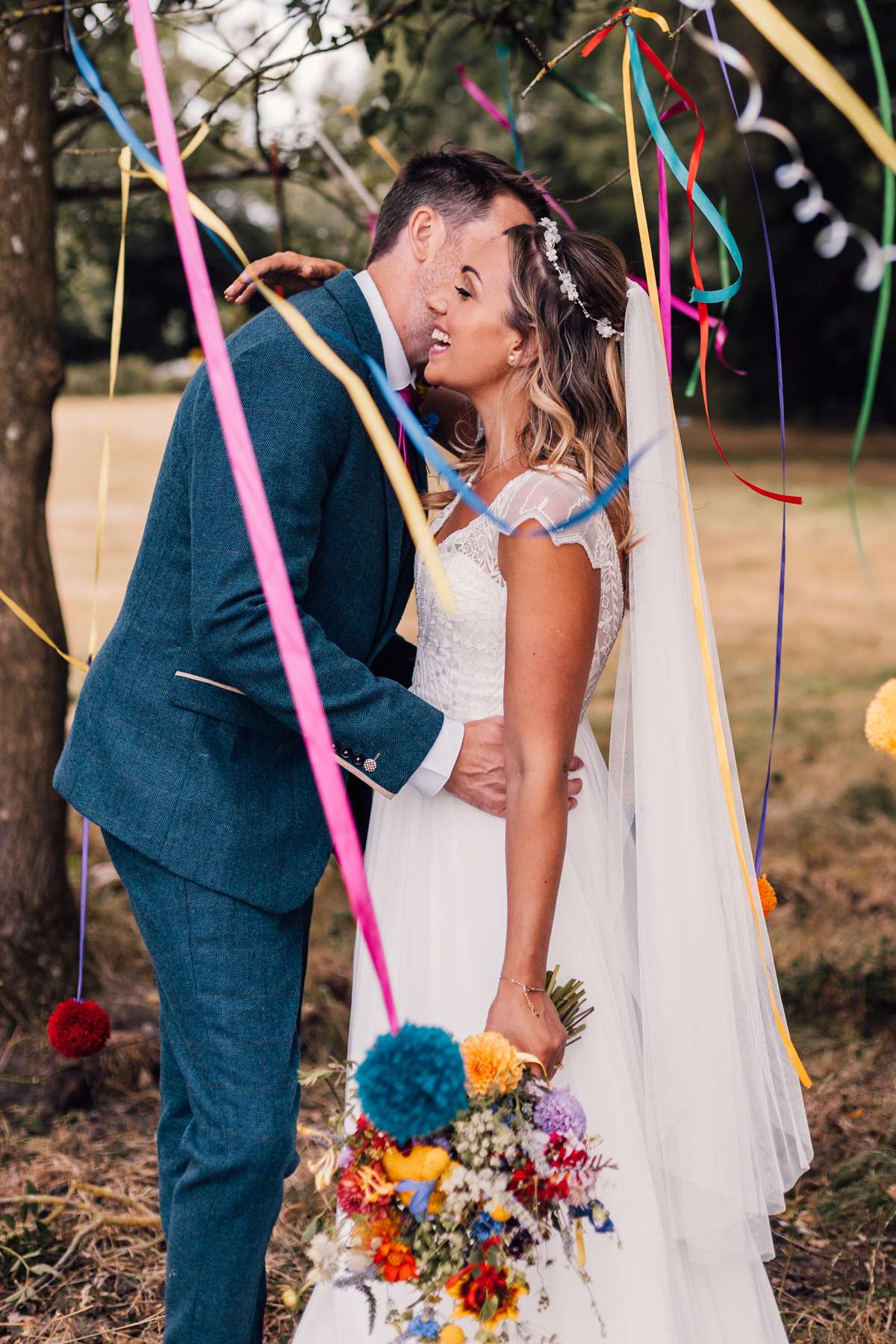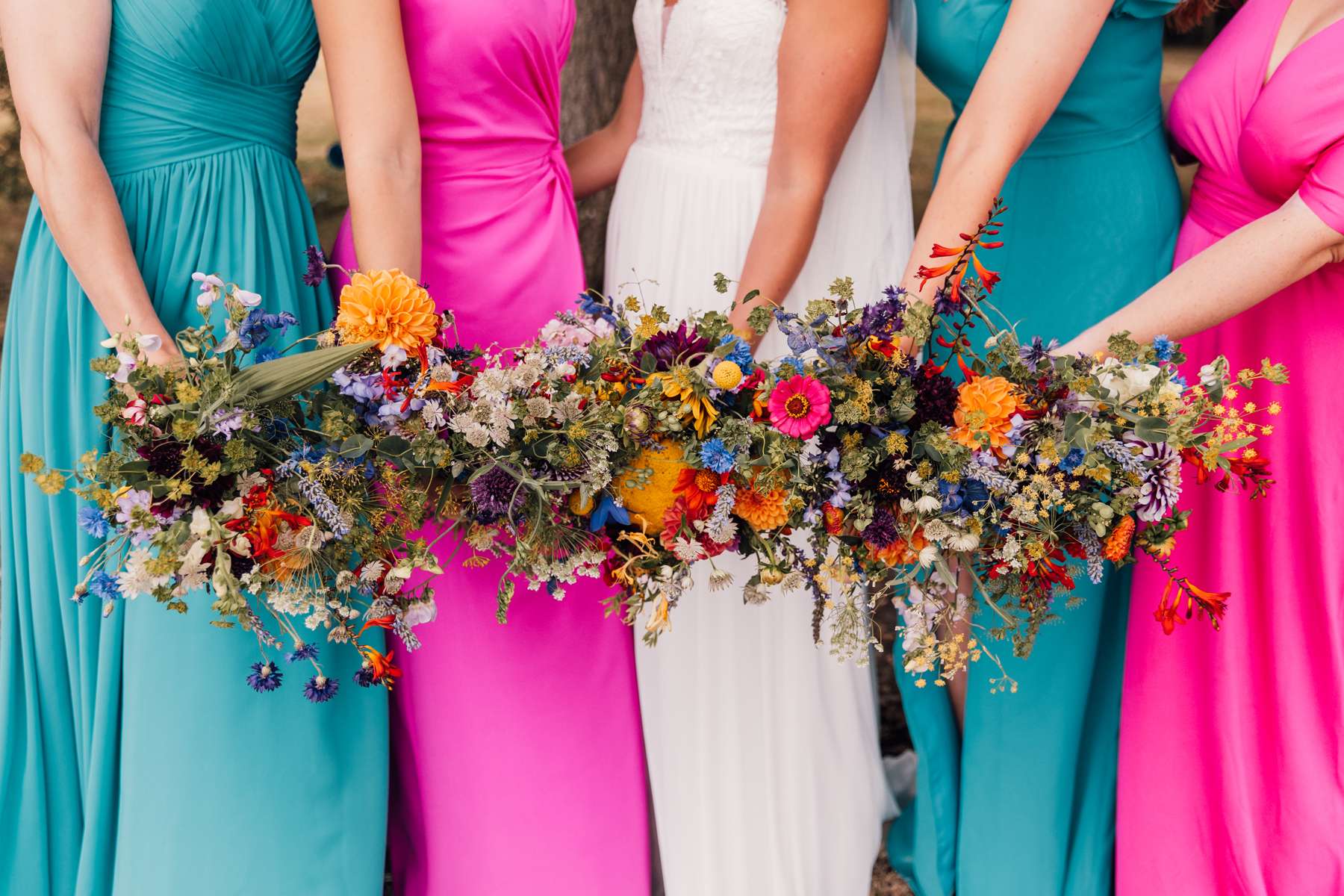 The reception was also full of incredible details, from a glitter station in the bell tent to a game of cornhole that Sam's brother had made from scratch. The couple also had a 1970s VW campervan, converted into a cocktail van, serving drinks to add to that festival feel. "We had loads of games for people to play, amazing food served on sharing plates, and desserts served canape style so everyone could get up and chat and walk around," said Nicola.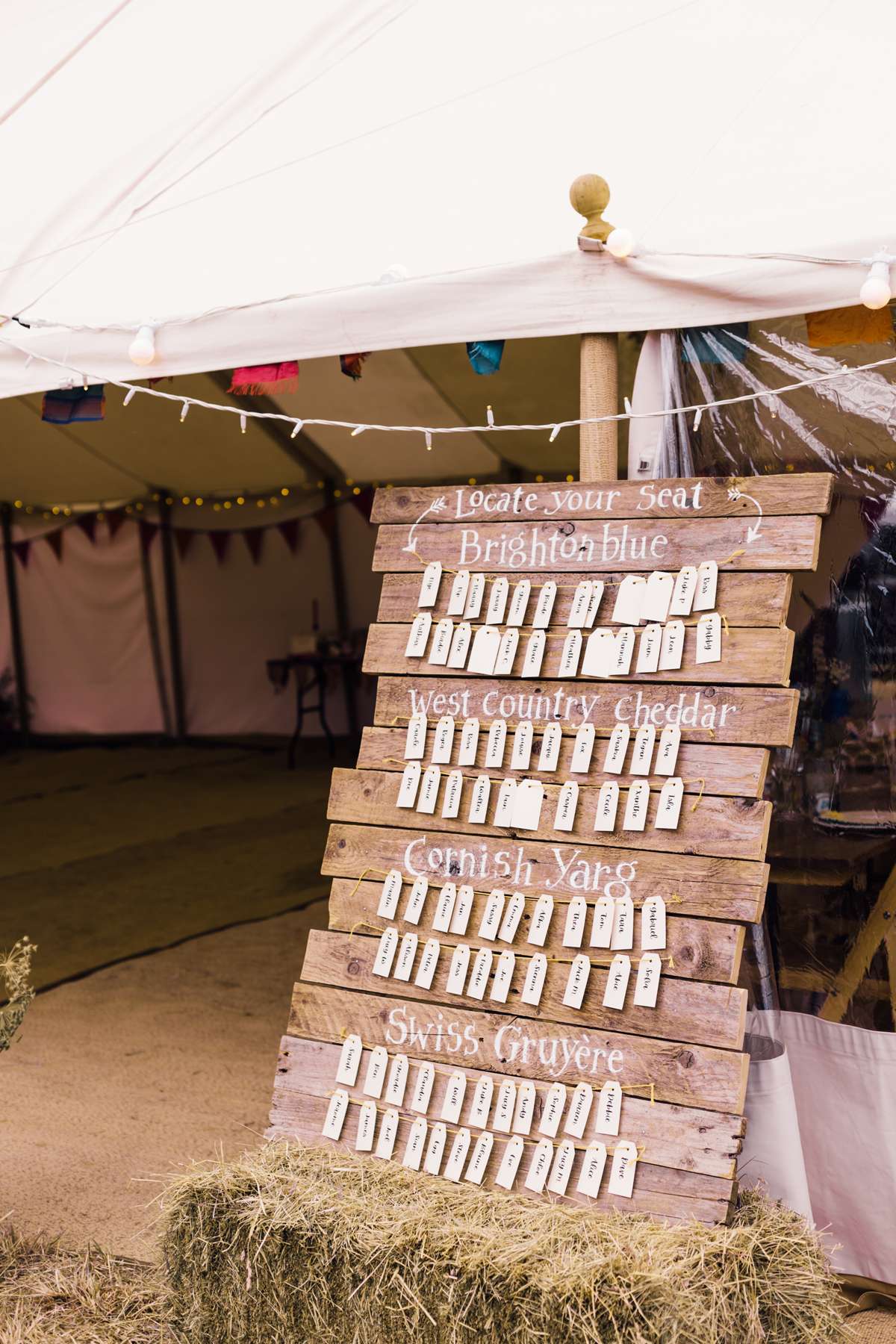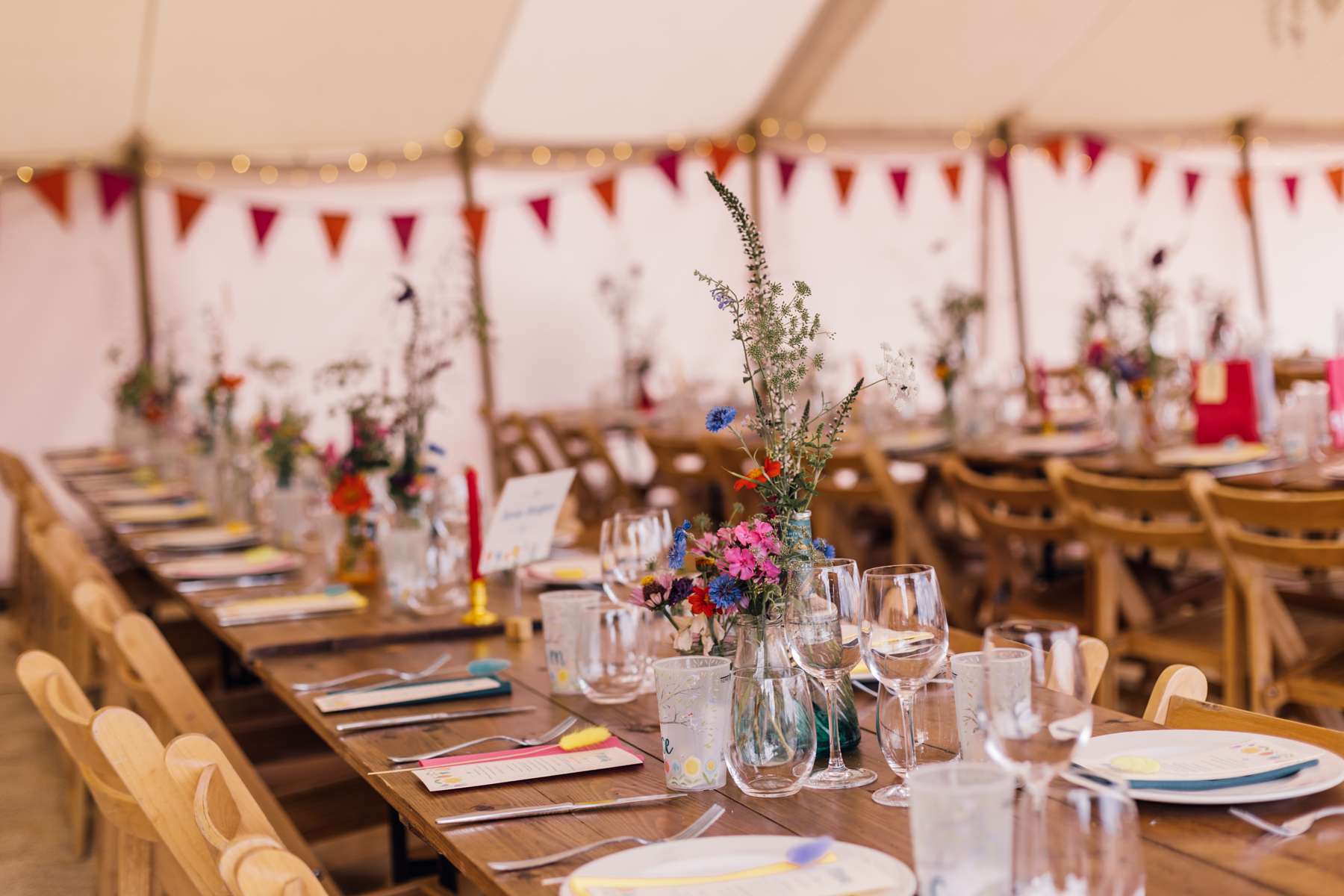 The bride also changed up her outfit in the evening, ready for our first dance. She'd had removable little sleeves added to her dress which she wore during the day and took those off for the evening. She then put on a full sequin overskirt on top of the skirt of my dress and changed into glittery Kate Spade x Toms trainers, "I wanted to be like a human disco ball bride!", she said.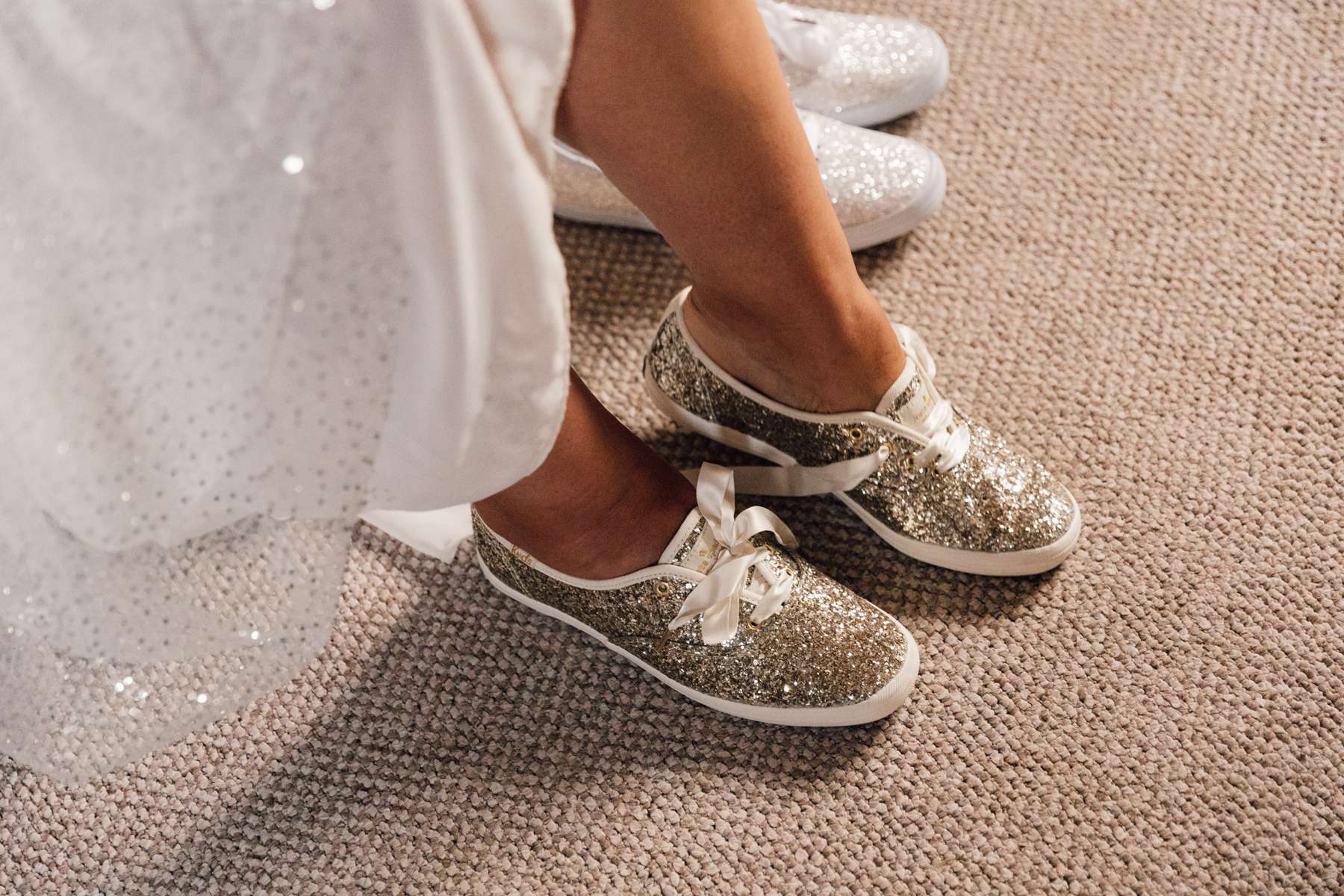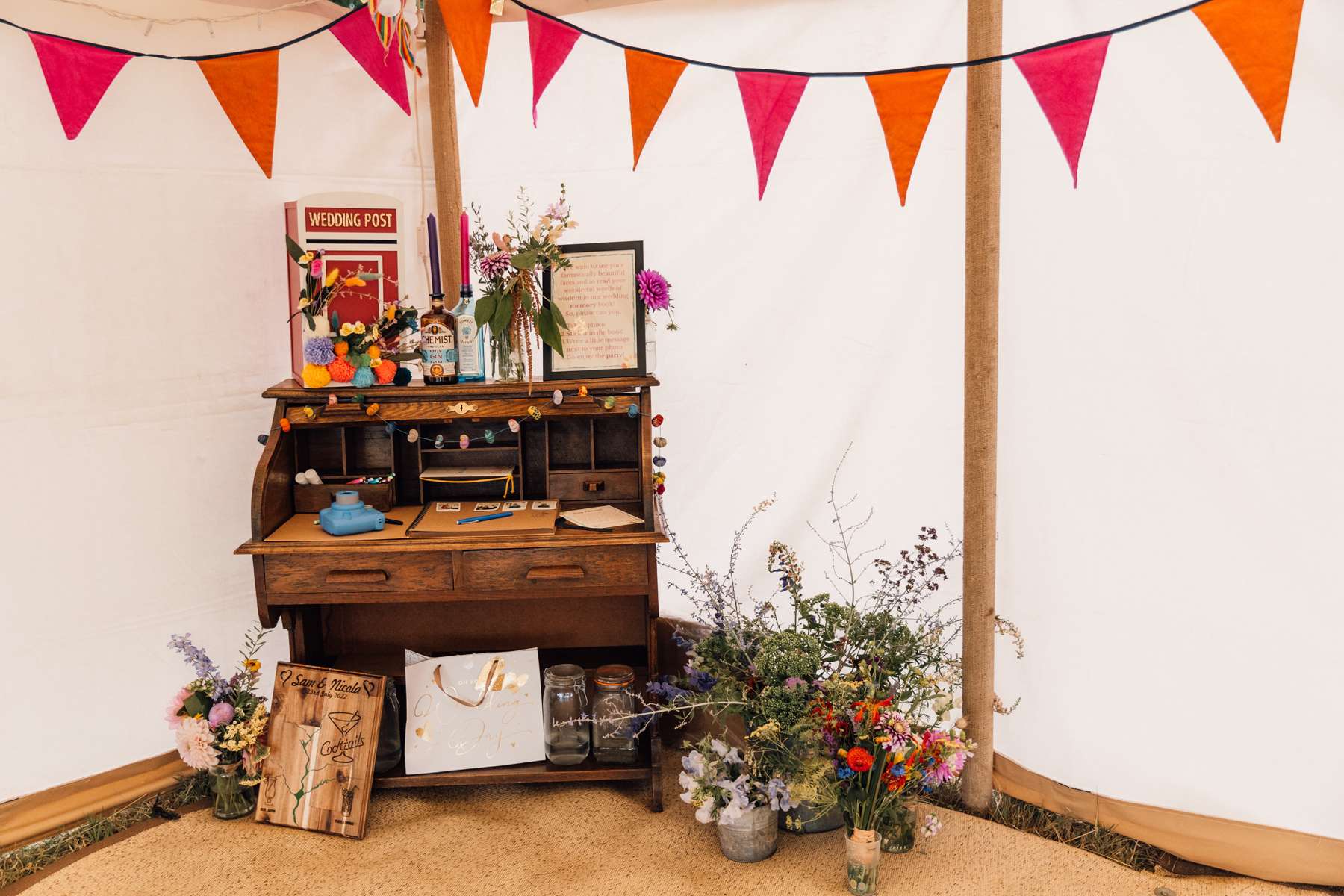 The couple's favourite part of the wedding day was when they looked around the tent and saw all their friends and family, in one place, having a wonderful time. "It was so magical and I got a tear in my eye", the bride said. "I'll never forget that moment and how I felt – so full of love and happiness!"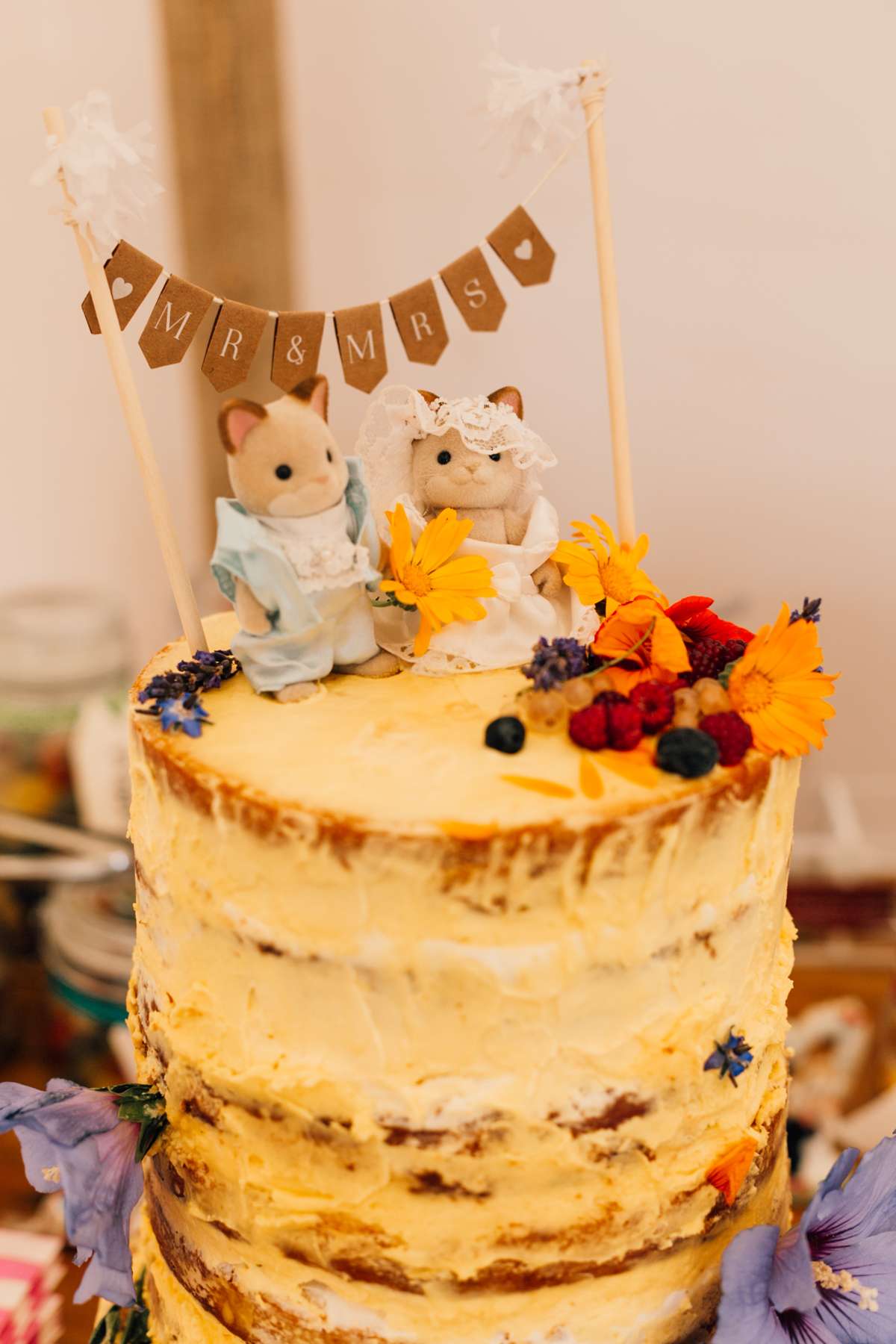 Sam and Nicola's advice to future engaged couples is to incorporate things that are special to you two and just enjoy the process. "This is likely going to be the one day in your life where every person you love is in one room together to celebrate love, so just enjoy every minute!" they concluded. "Also set up a separate Instagram account to separate wedding planning from day to day. You can very easily get sucked into the world of social media and while it's great to get ideas you can do a lot of comparing, which isn't healthy,"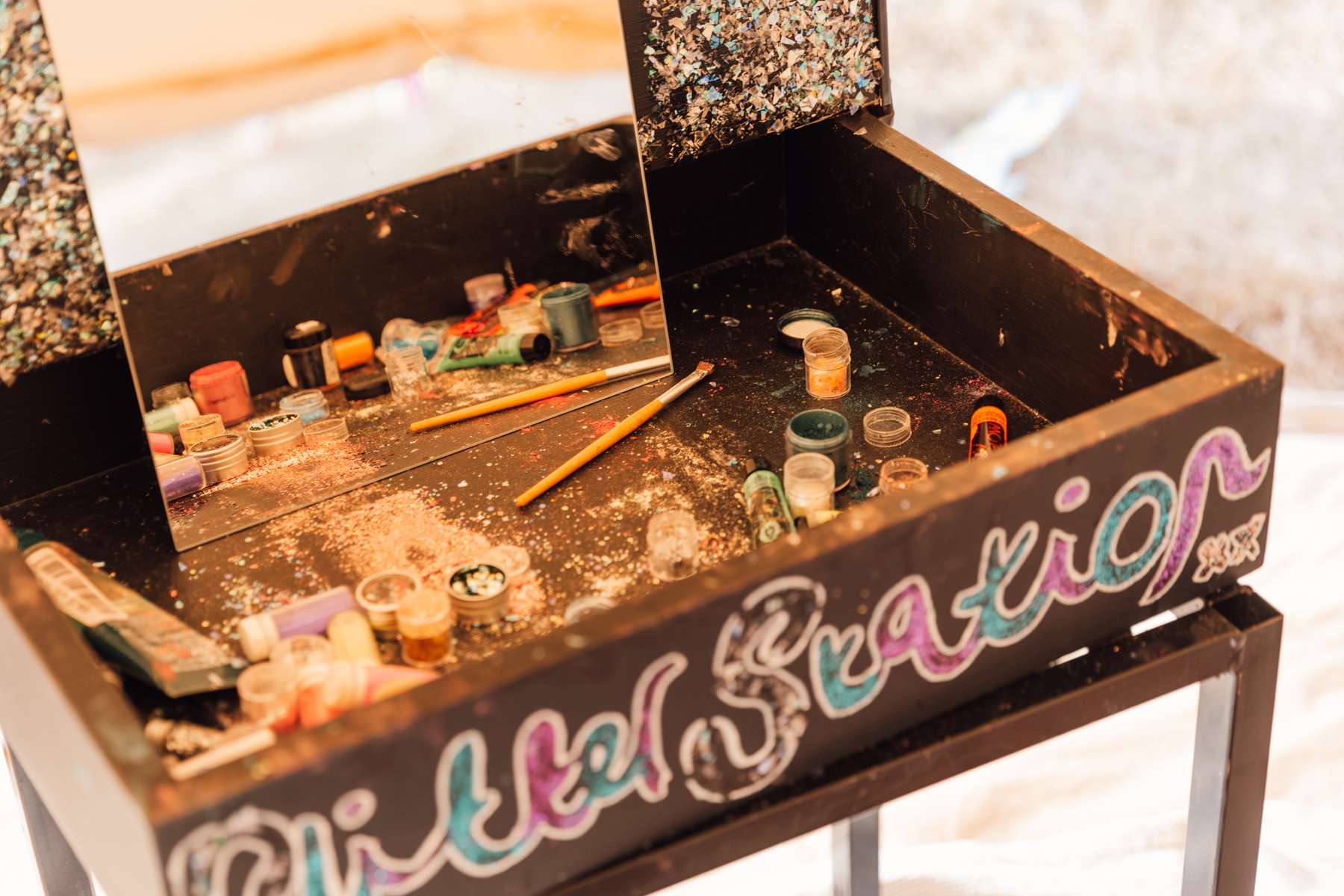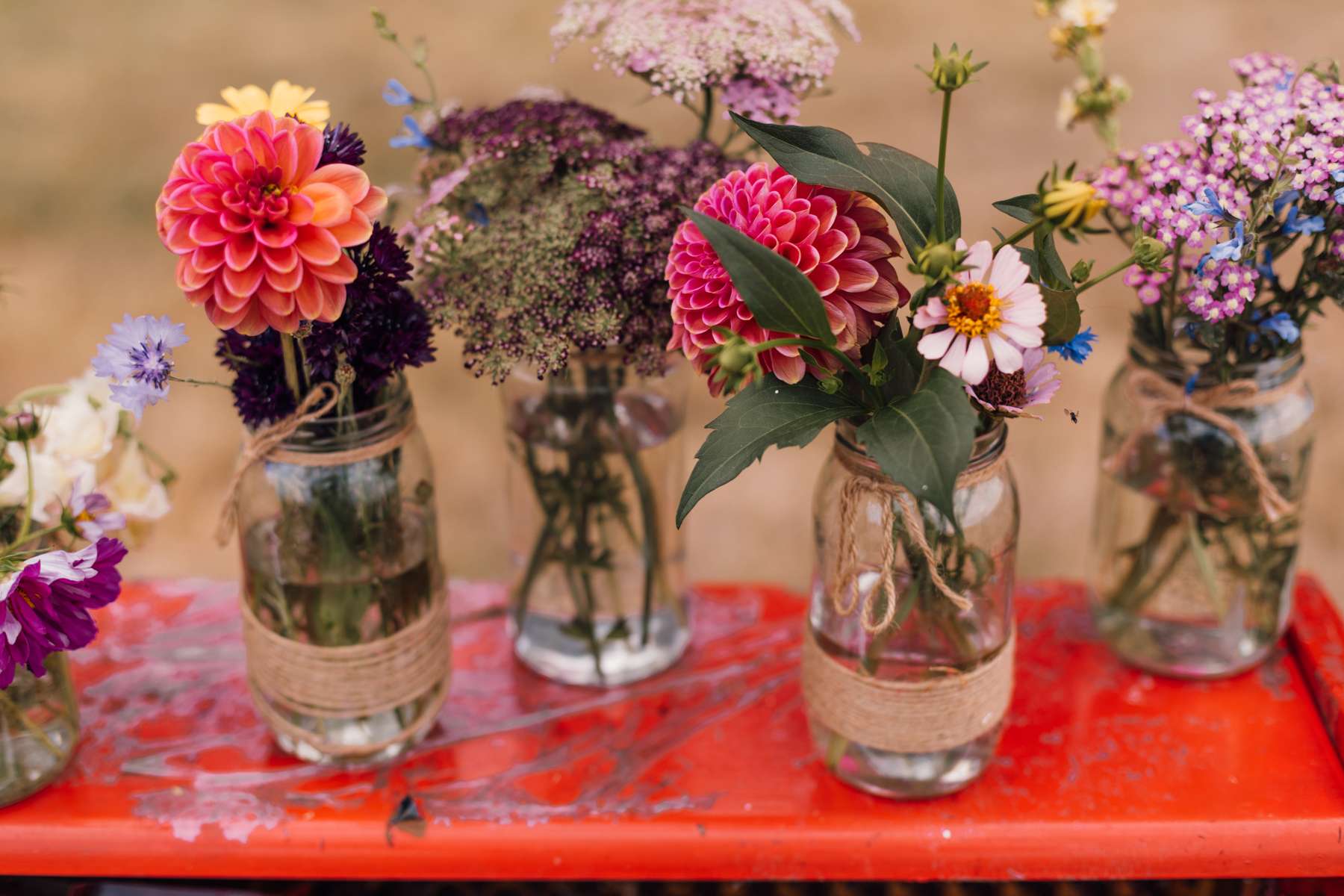 The evening party kicked off with friends performing and Sam doing a surprise 20 minute set with the group he DJs for. The surprise went down a storm and really got people on the dancefloor started – in fact the party didn't end until 4.30am! That's got to be the most perfect way for a non-traditional festival wedding to end, right!?