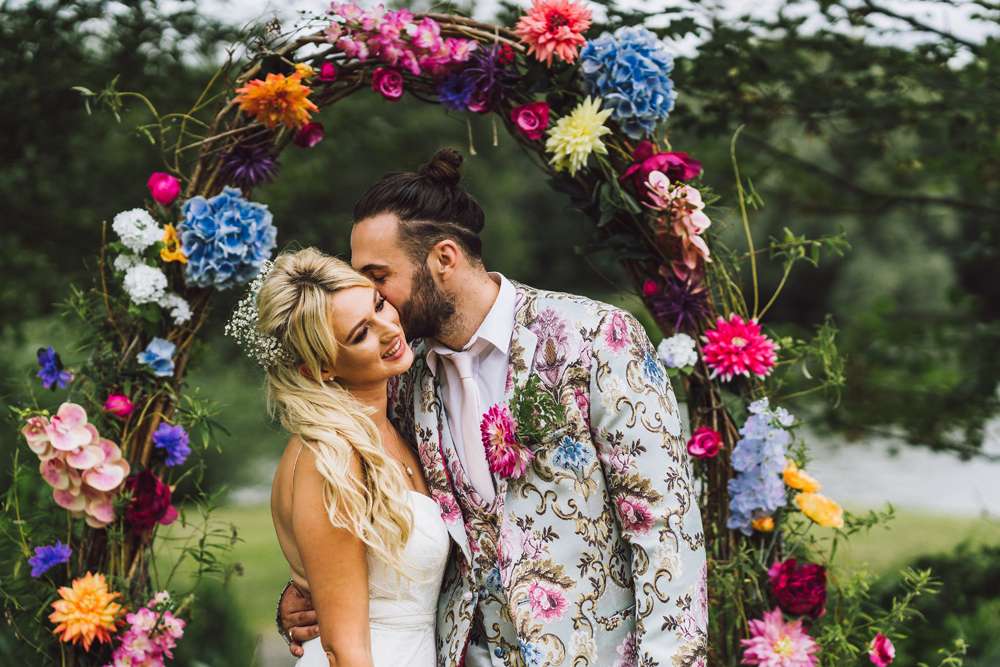 Festival weddings aren't going anywhere and I for one couldn't be happier about it! I mean what's not to love about all this colour, creativity and fun!? And when a wedding is lovingly DIYed entirely by the couple themselves, well, you better believe we're going to want to share it with our readers!
Lily and Jacob were hitched in August at Duncton Mill Fishery in West Sussex. It ended up being the biggest cost of their £14,000 budget (£2500 for the hire and £2500 for the marquee) but it was the perfect spot for what they wanted their wedding to be. "When I first created the dreaded wedding Pinterest page I named it 'botanical rainbow'", began the bride. "I wanted lots of fresh natural greenery but its of bright colours too!"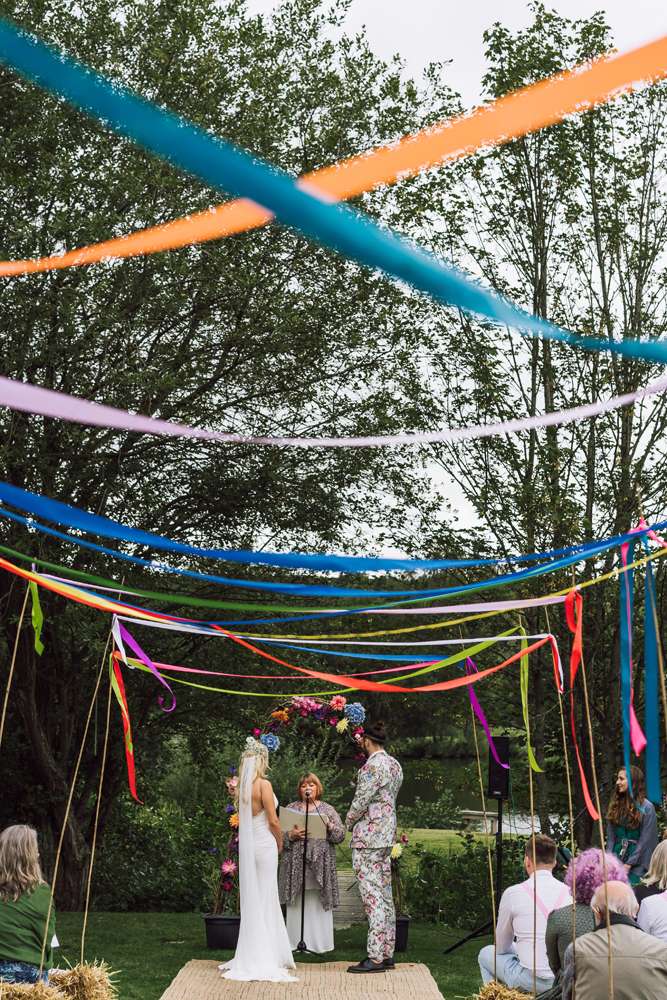 "Jacob and I love colour and quirkiness, we wanted it to be a celebration. We love the outdoors and are forever walking with our rescue dogs, so knew it had to be an outdoor wedding but that it had to be full of as much colour as physically possible. We didn't want the traditional stuffy church wedding and white and purple colour scheme, we wanted it to be an explosion of colour!"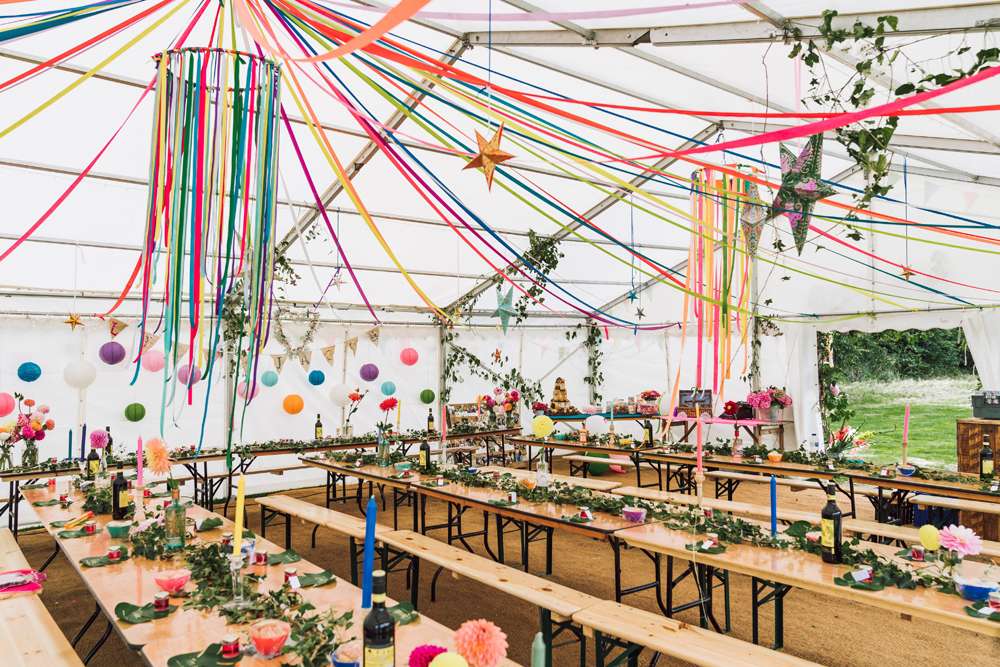 Their wedding date was also particularly significant to them. They were married on the 18th day of the 8th month of 2018. "This was poignant as we have been together since we were 18 and we've been together 8 years!" Lily explained.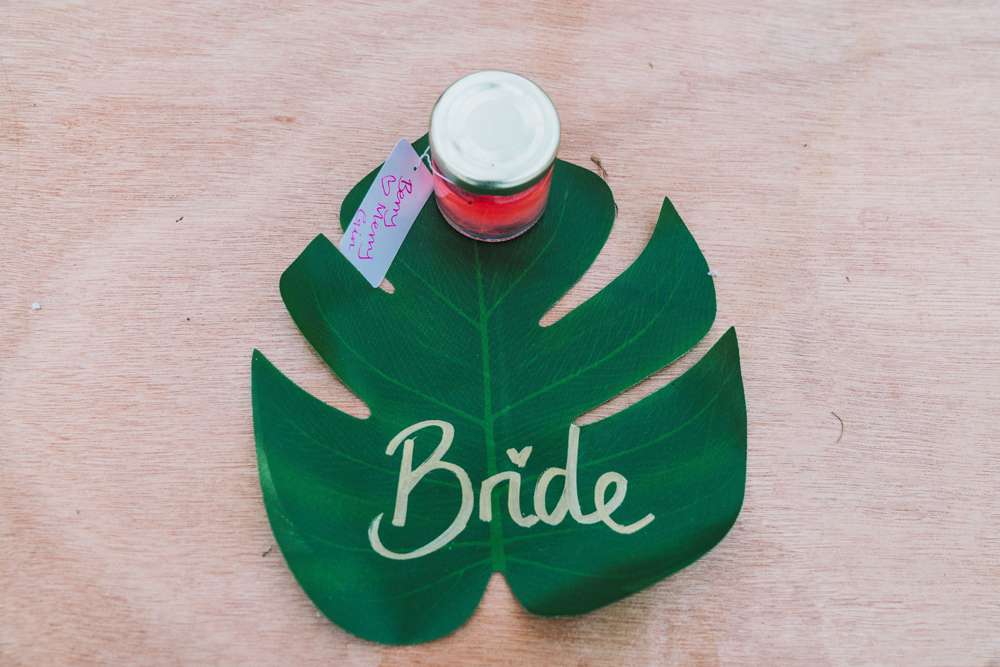 "We kept out wedding very personal, we hardly used any outside professionals. Everything was DIY, handmade and special to us. We had my brother-in-law carving candle sticks, my sister-in-law creating bow ties and bunting, my sister doing our hair and writing on blackboards, my mother-in-law arranged our flowers and my father-in-law created natural structure arches for the ceremony and marquee, full of fresh flowers and greenery from the hedgerows. Jacob made blackboards, sign posts and a Pimms Bar and I designed our save the dates, invites and programmes while my bridesmaid helped by altering Jacob's ASOS suit."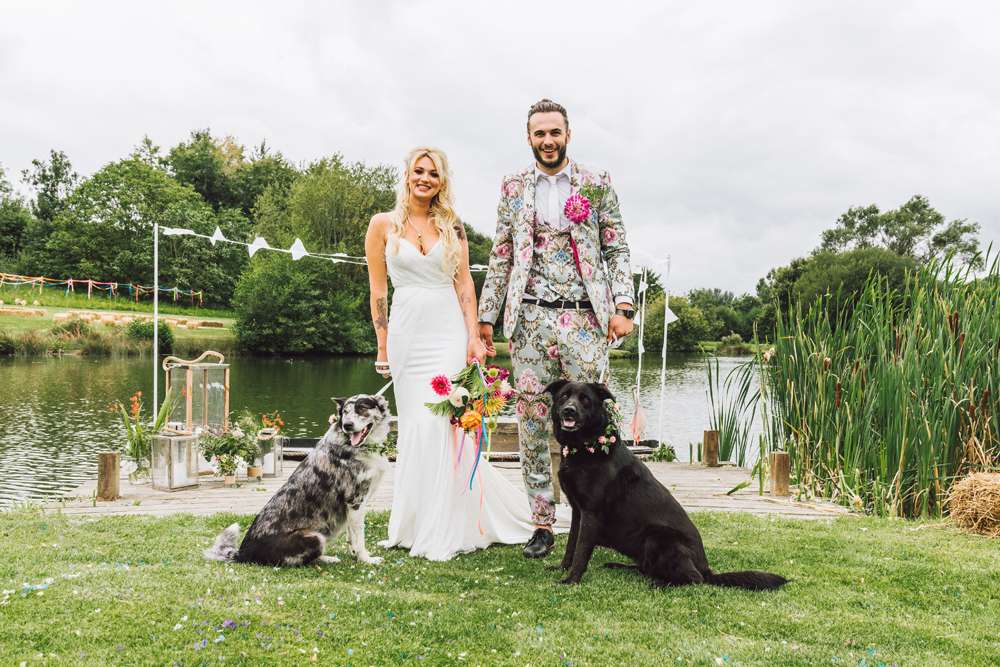 Oh yes, that suit! Let's talk about that for a moment shall we!? I LOVE seeing grooms making fun decisions with their wedding day attire – after all, why should it only be the bride in the spotlight? It's also his day to shine and shine Jacob does: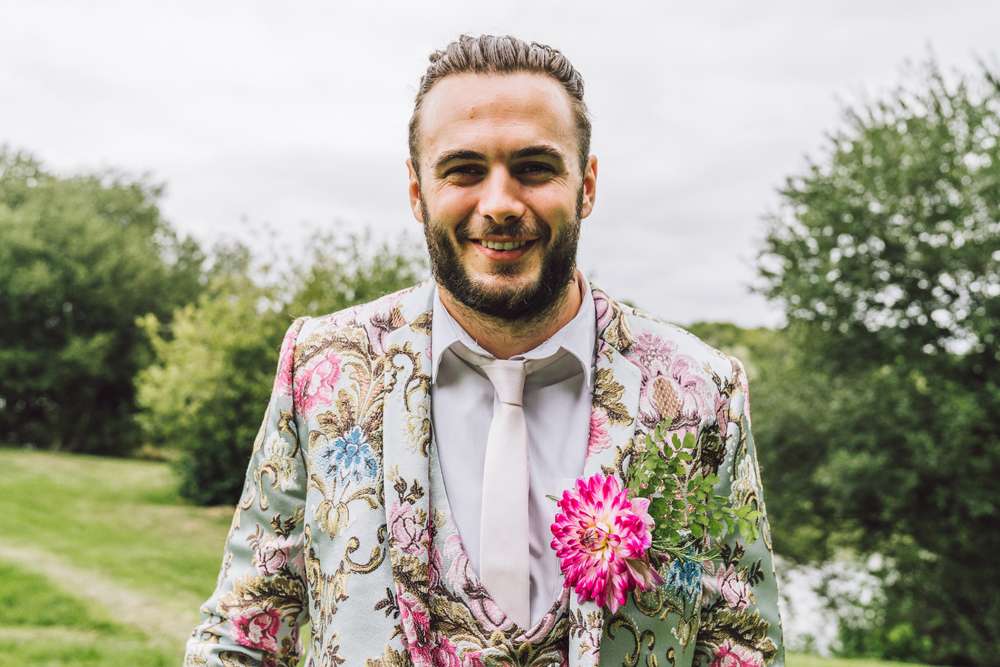 Lily's advice to other DIY couples is something that's very worthwhile to consider: "You can't do everything in advance", she says. "If you're DIYing you will have to do some things last minute, you will have to get to your wedding a few days prior to decorate and set up and there is always going to be something small that you've forgotten! However, don't stress, just remember the love and care that you and the people around you are putting into your big day. We found the whole experience exciting, because we did everything pretty much ourselves.  We got to choose exactly what we wanted, we didn't have to be told which caterers to use (we served pies from the local shop which came hot with mash, peas and gravy in cardboard boxes –  they delivered them to our venue and our lovely groomsmen handed them out to our guests!) We had complete control over our suppliers and our own choices which was great."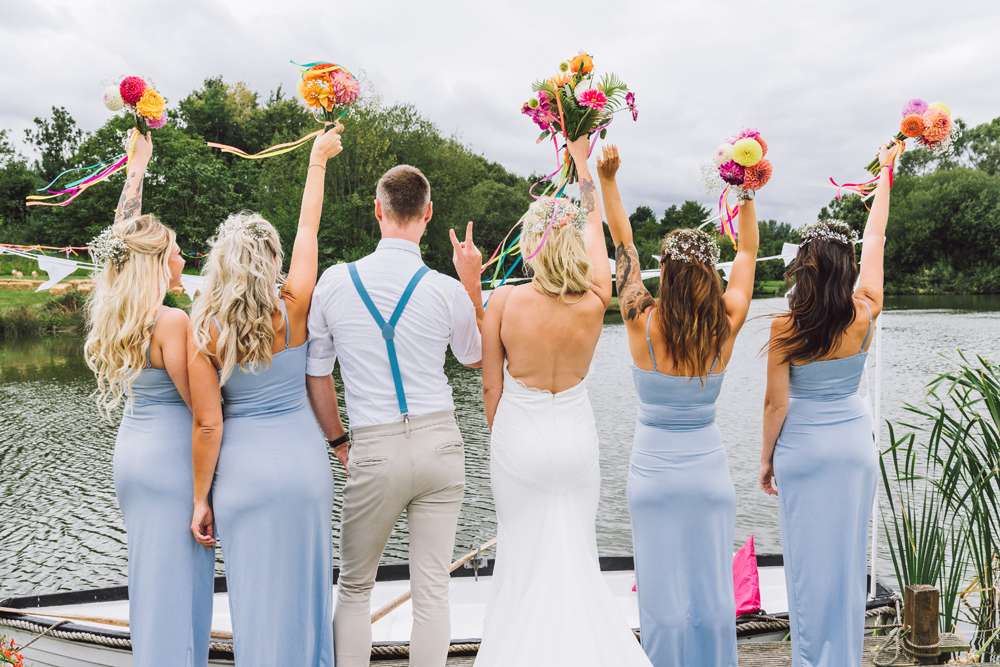 Although the bride admitted she couldn't pick just one highlight of the day ("That is SUCH are hard question. There were SO many special parts of the day!") they both particularly enjoyed the dancing and the speeches – it's all about those special moments, right? "We cherished the beautiful and hilarious words said during the speeches but nothing compares to that moment I walked down the aisle – the special song playing, the blur of smiling guest's faces and amongst all that all we could see was each other."