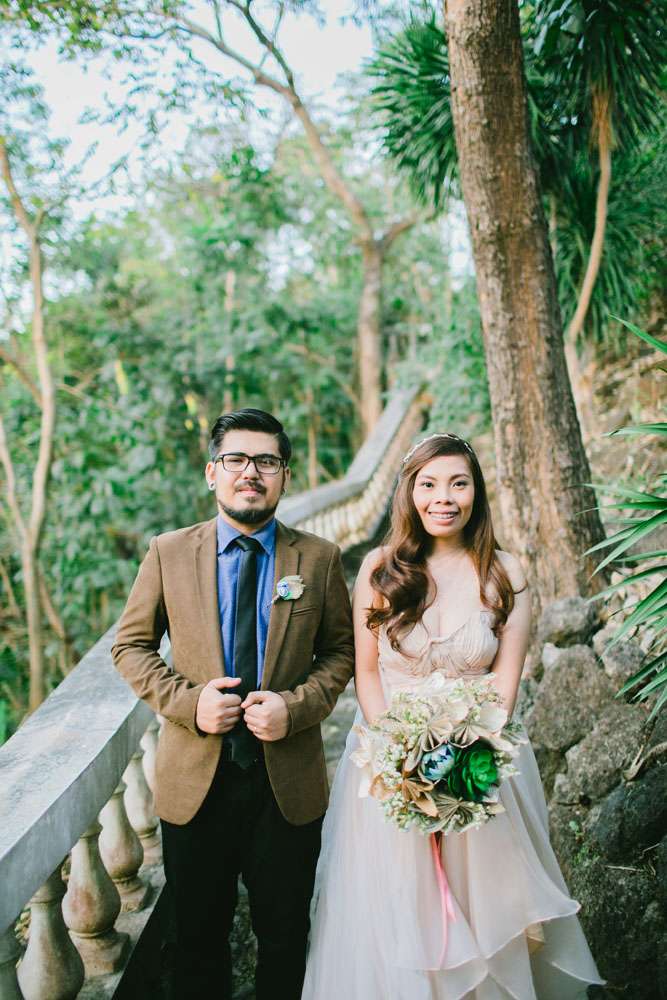 Darrel and Jec met in the summer of 2002. After a whirlwind romance they lost contact, but found each other again in 2009. They got together permanently soon after. They were married in February in The Philippines, where they both live. They wanted a laid back DIY wedding with lots of rustic details.
"We wanted our wedding to be very fun and relaxing day", said Jec. "We wanted it to have a laid back feel as that is what we're like as a couple. We did all the planning ourselves, every little detail! It was amazing to hear people who attended saying that our big day was so personal and reflective of who we are."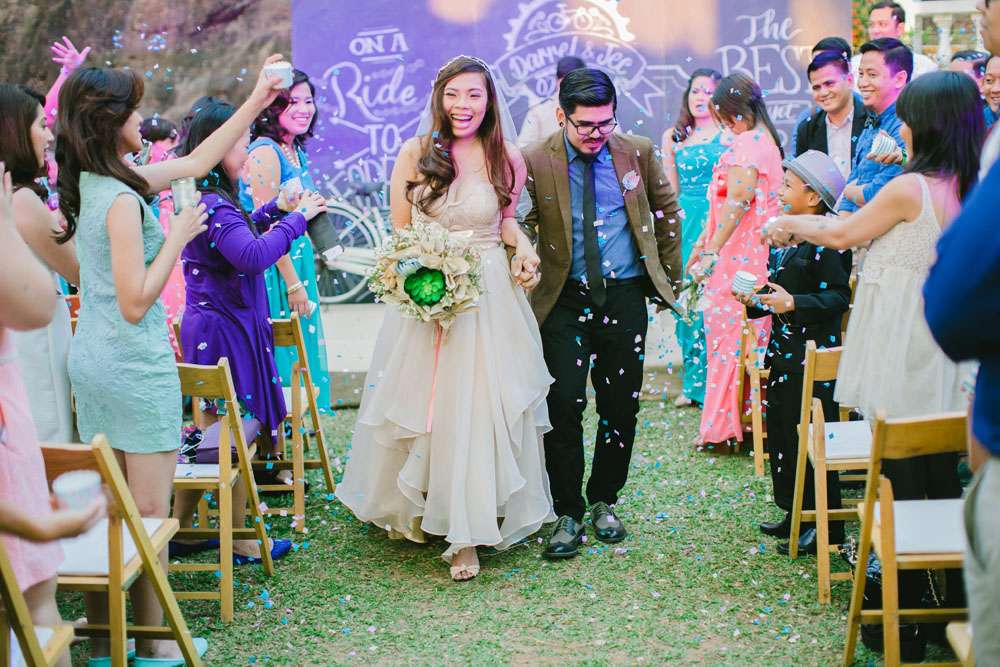 The bride designed her own dress which she had made by a local dressmaker. She also made her own headpiece and helped design the bridesmaid dresses. The flowers and most of the décor was put together by the groom.
"My husband is a very creative person so most of the creative details were actually his ideas", the bride explained. "Our friends were also very helpful. Almost all of our suppliers were our friends including the videographers, caterers, our ceremony minister, and the band. Thesehelped us save some money but it also made the day really special."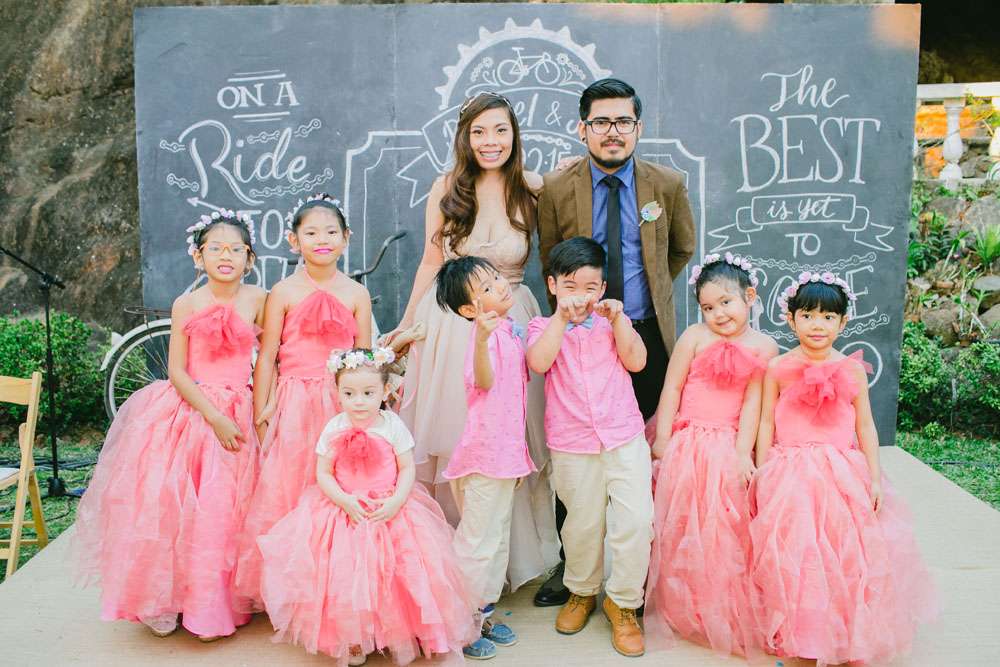 "Darrel made the bouquets out of old book pages. He also made all the chalkboards. We designed the stationery together and had them printed in a local print shop. The bow ties and boutonnières were handmade by our friends, as gifts."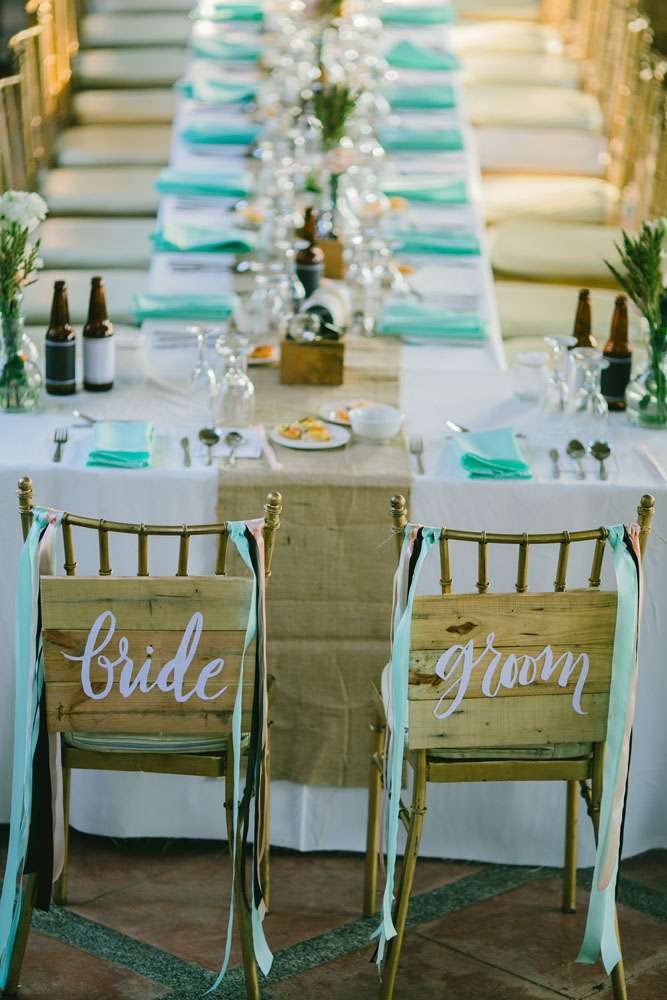 "Our wedding was truly unique because we dropped all the traditional things that are very common in typical Philippine weddings", she concluded. "I asked my cousin, who is a pastor, to customise the ceremony program and just highlight the celebration of our love and union."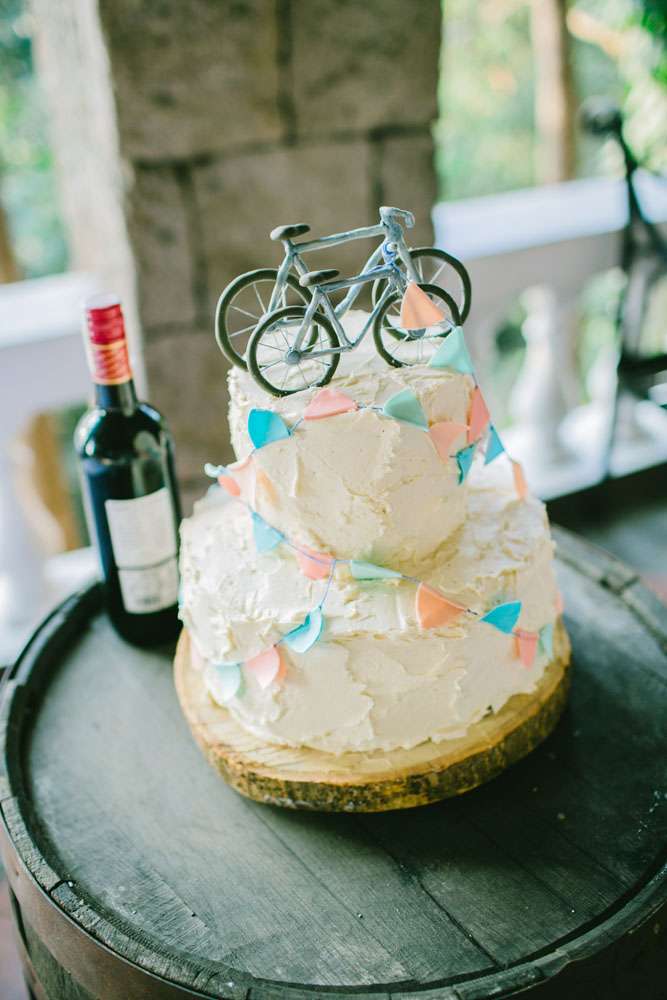 "We didn't have any seating arrangements at the reception. We just set up super long tables and let people sit where they were comfortable. We had no specific reception program either, we just wanted people to enjoy it. Some people did impromptu speeches but most of the evening was just listening to the band and chatting to everyone. It was relaxed and amazing and we are both so happy we choose to get married in this way."