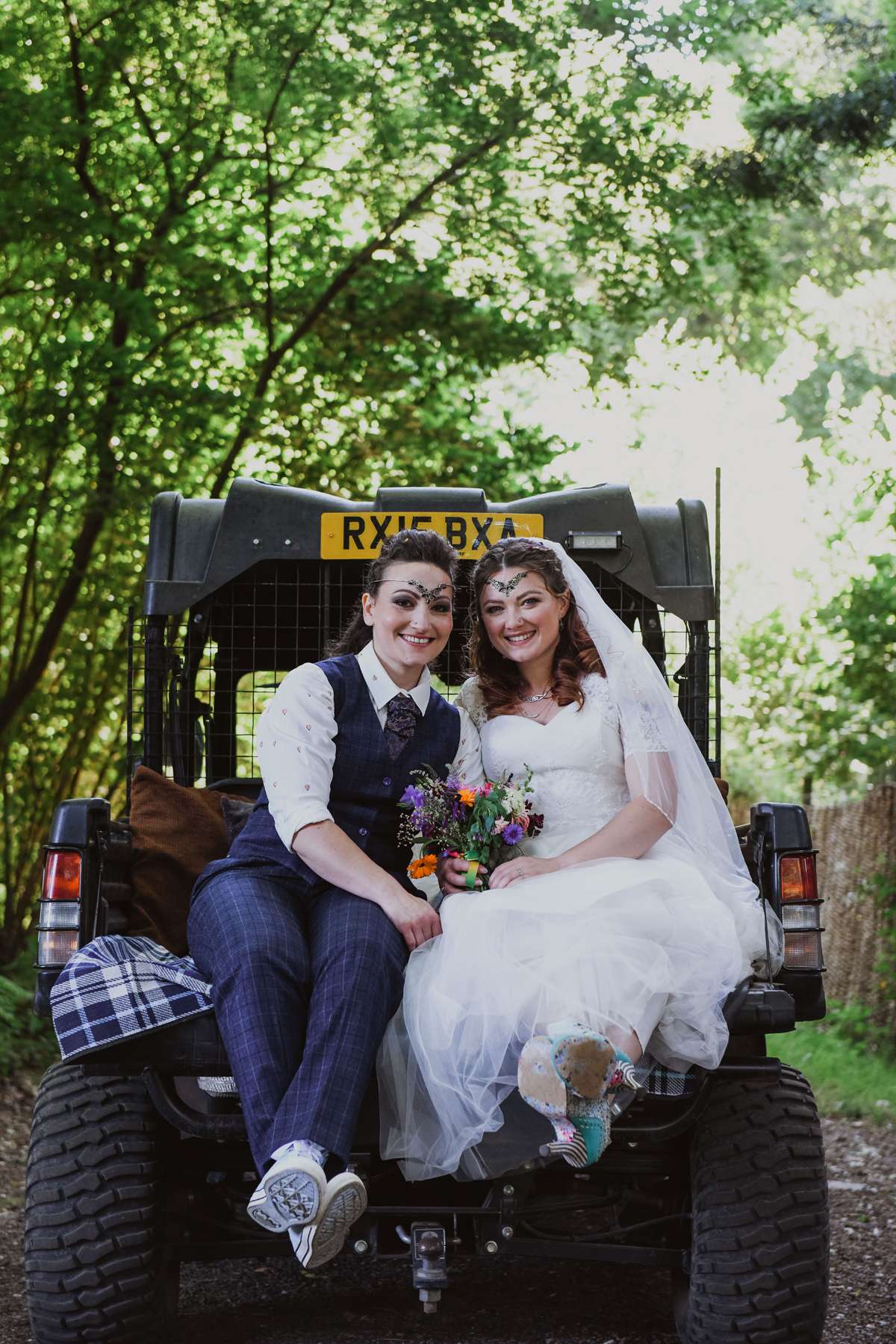 Dani and Susi were married in a woodland ceremony and had the reception in Susi's mum's back garden. They did almost everything themselves, including all the set up and decorations, and were guided by the idea of making their day feel personal to them and not taking anything too seriously.
"We wanted something that was special to us and was also a reflection of who we are as a couple," said Dani. "We've been together for many years, so it was important to us to create something that had meaning and was truly ours."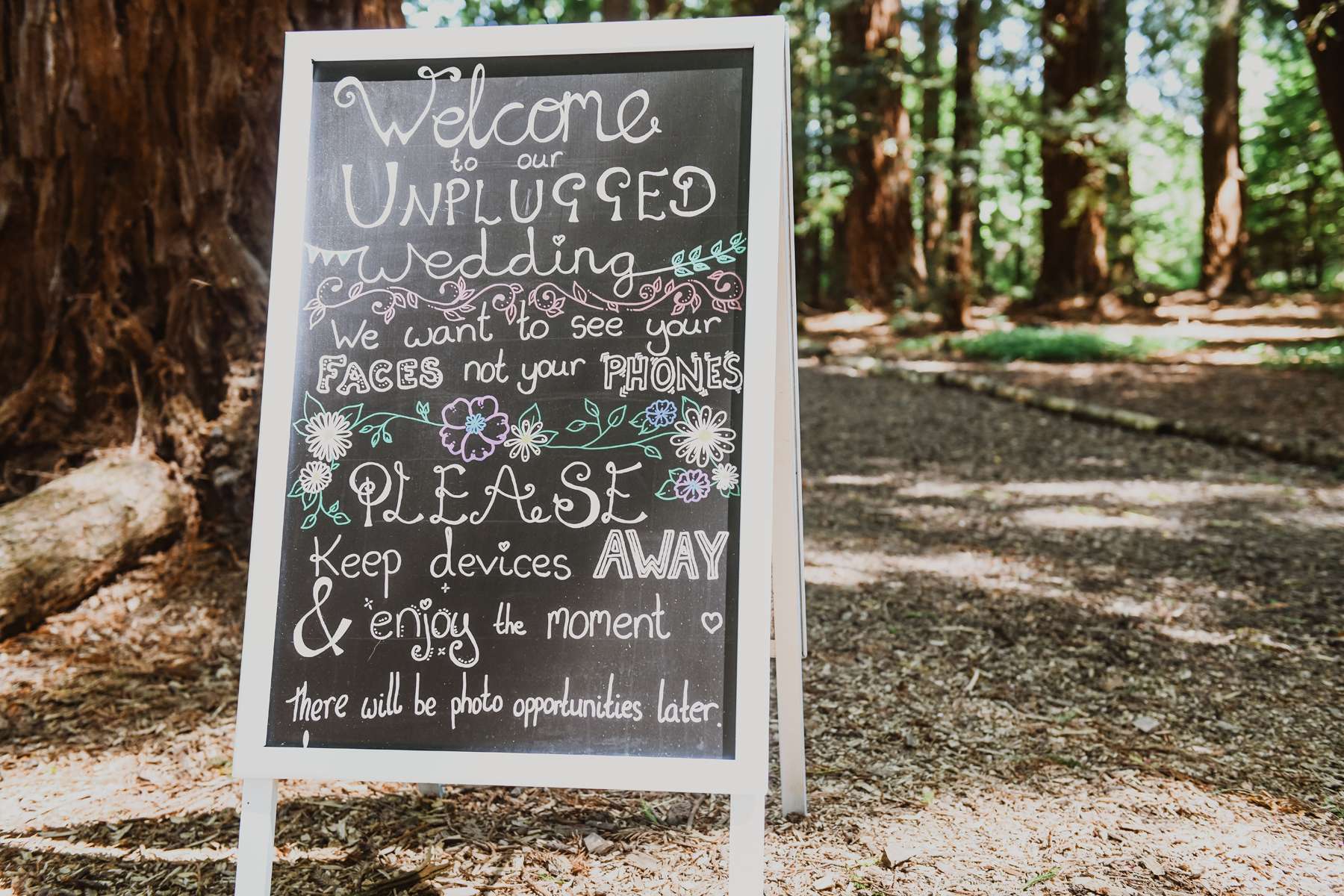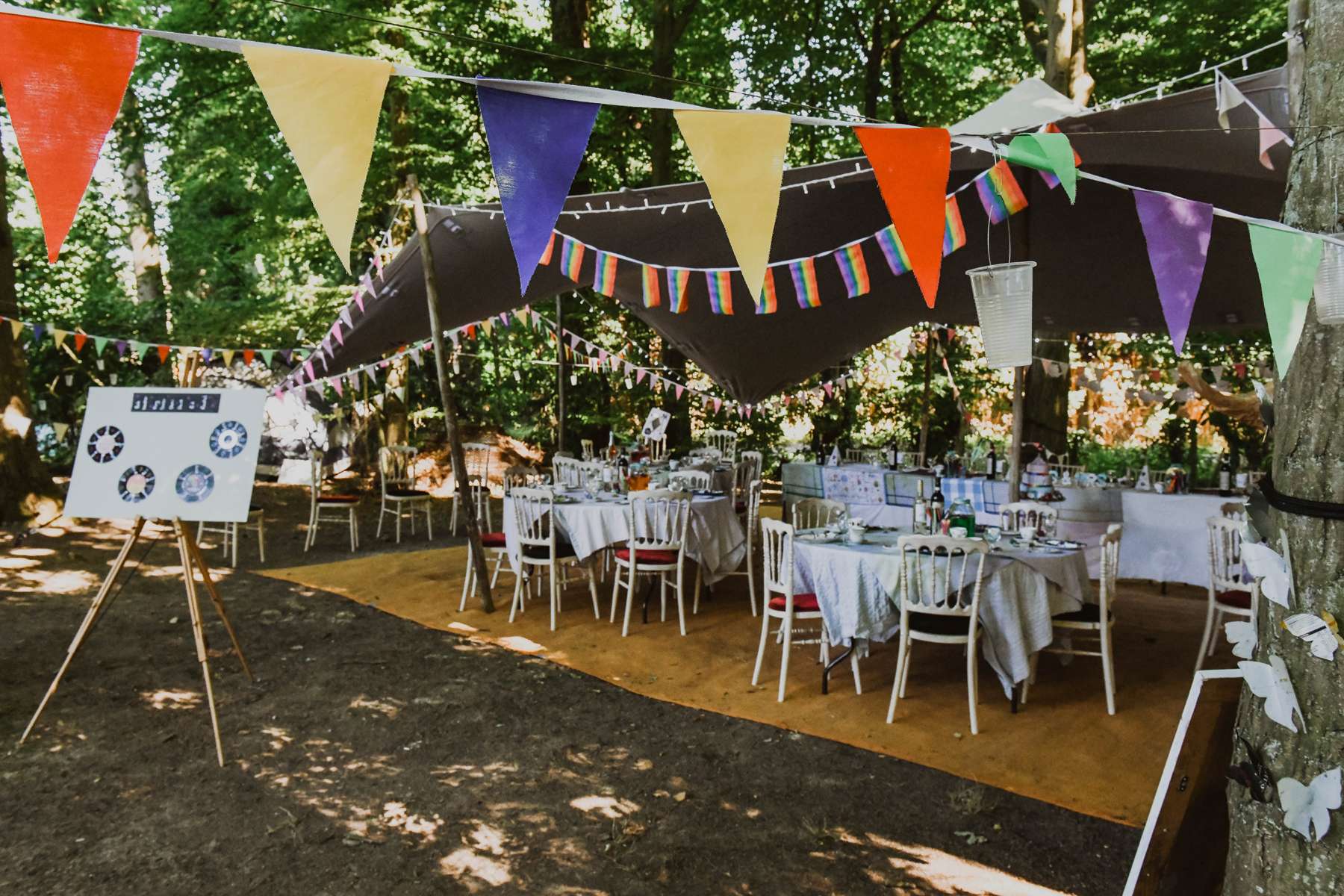 The ceremony took place in a Redwood forest and was full of unique and memorable touches. Susi was given away by her mum, and her nephew even made an appearance in a knight costume, after having a melt down in the morning until Susi gave him a 'mission' to guard them while they said their vows!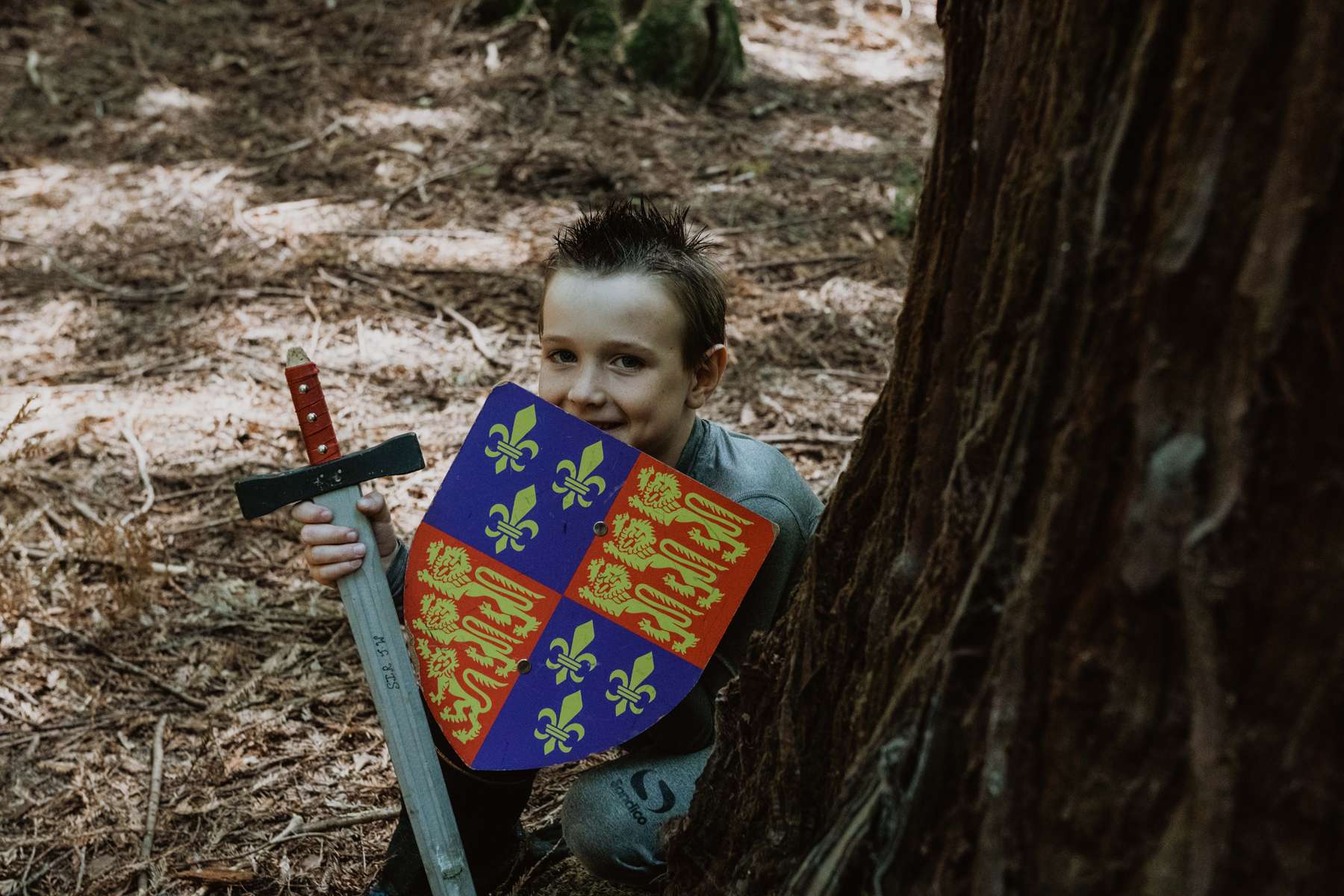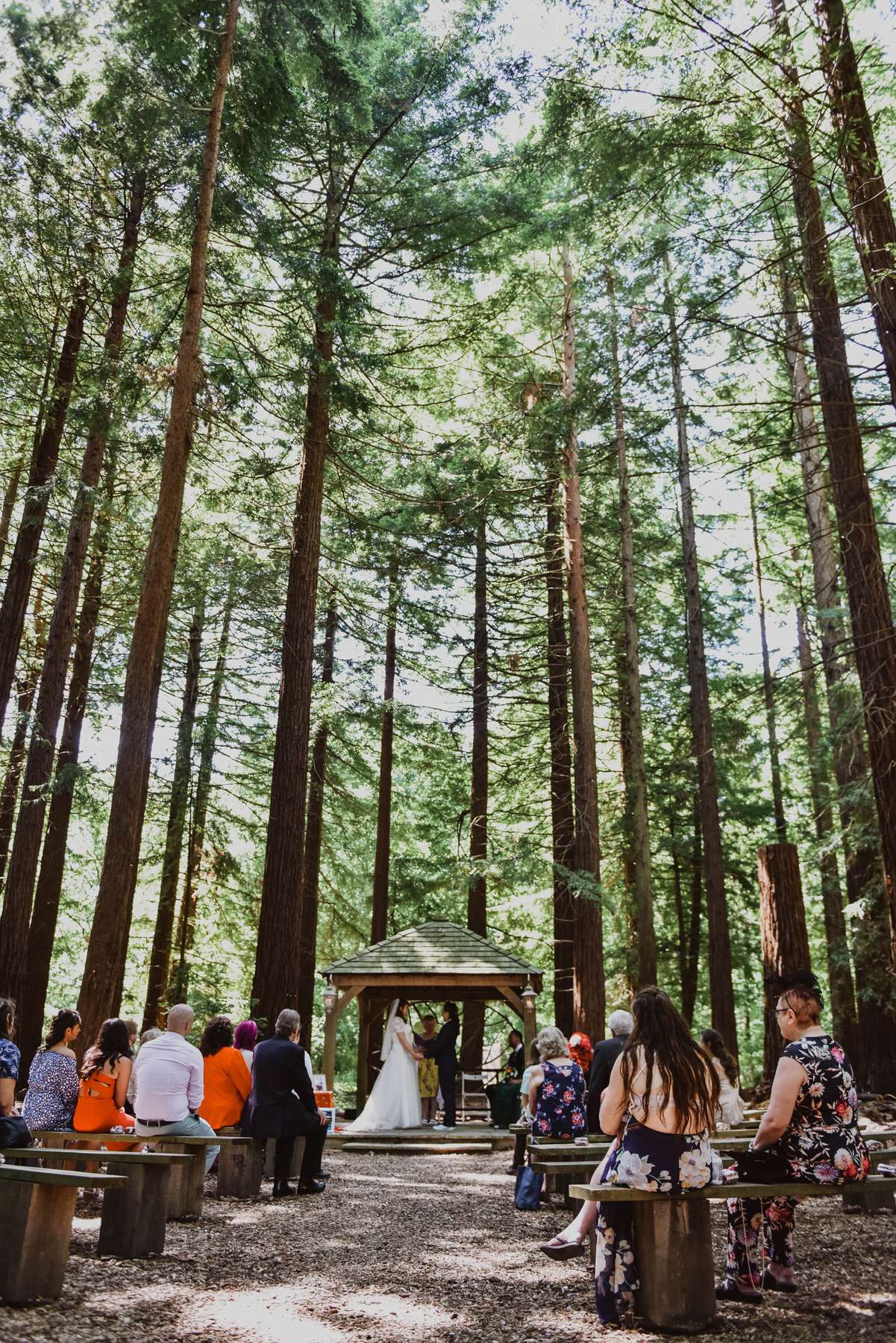 "We said our vows under a beautiful wooden canopy," explained Susi. "Then, after the ceremony, Daniella's aunty, who is a vicar, asked if we would mind her blessing us. Although we aren't religious, we were honoured that she chose to do this and it's a real treasured memory from the day."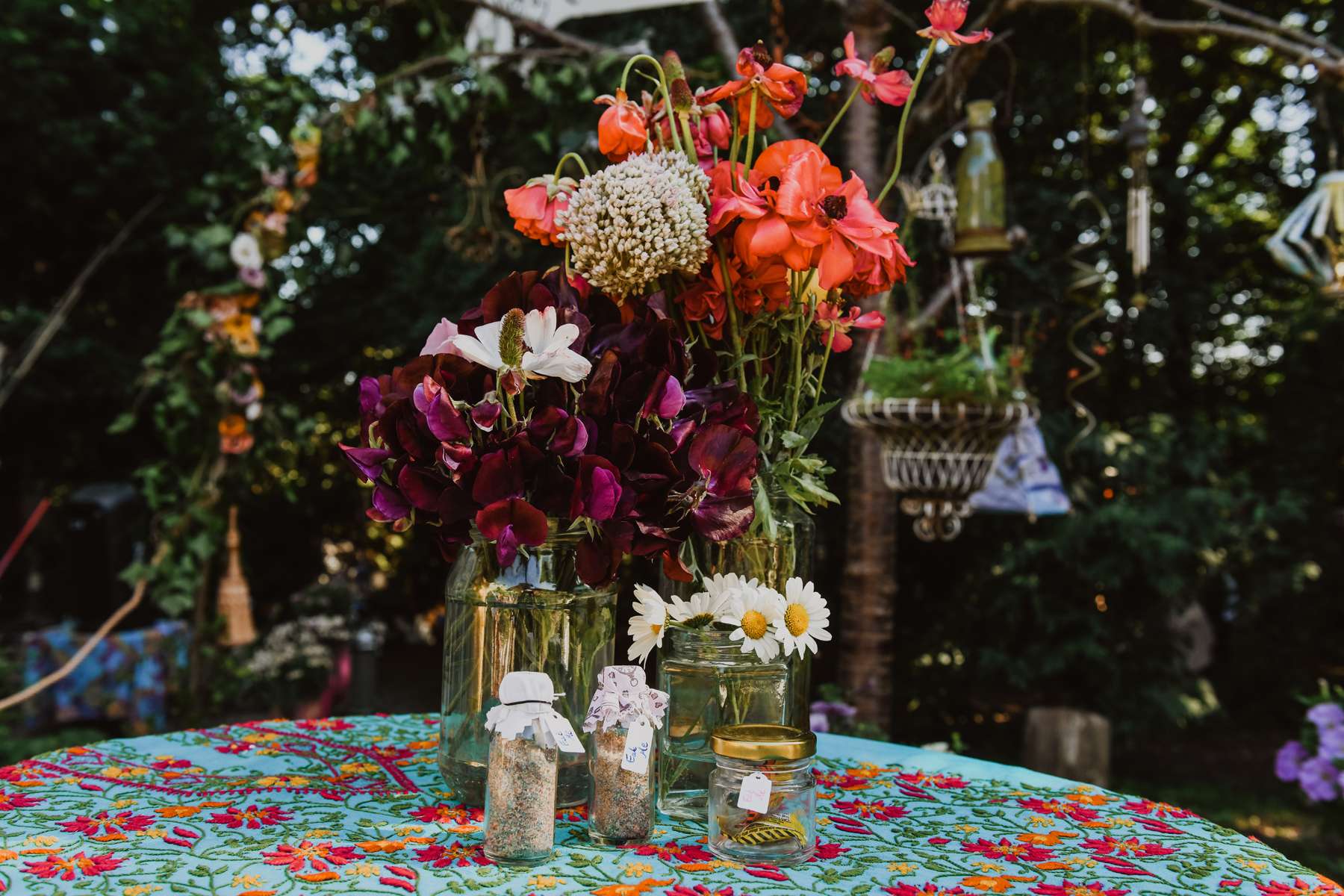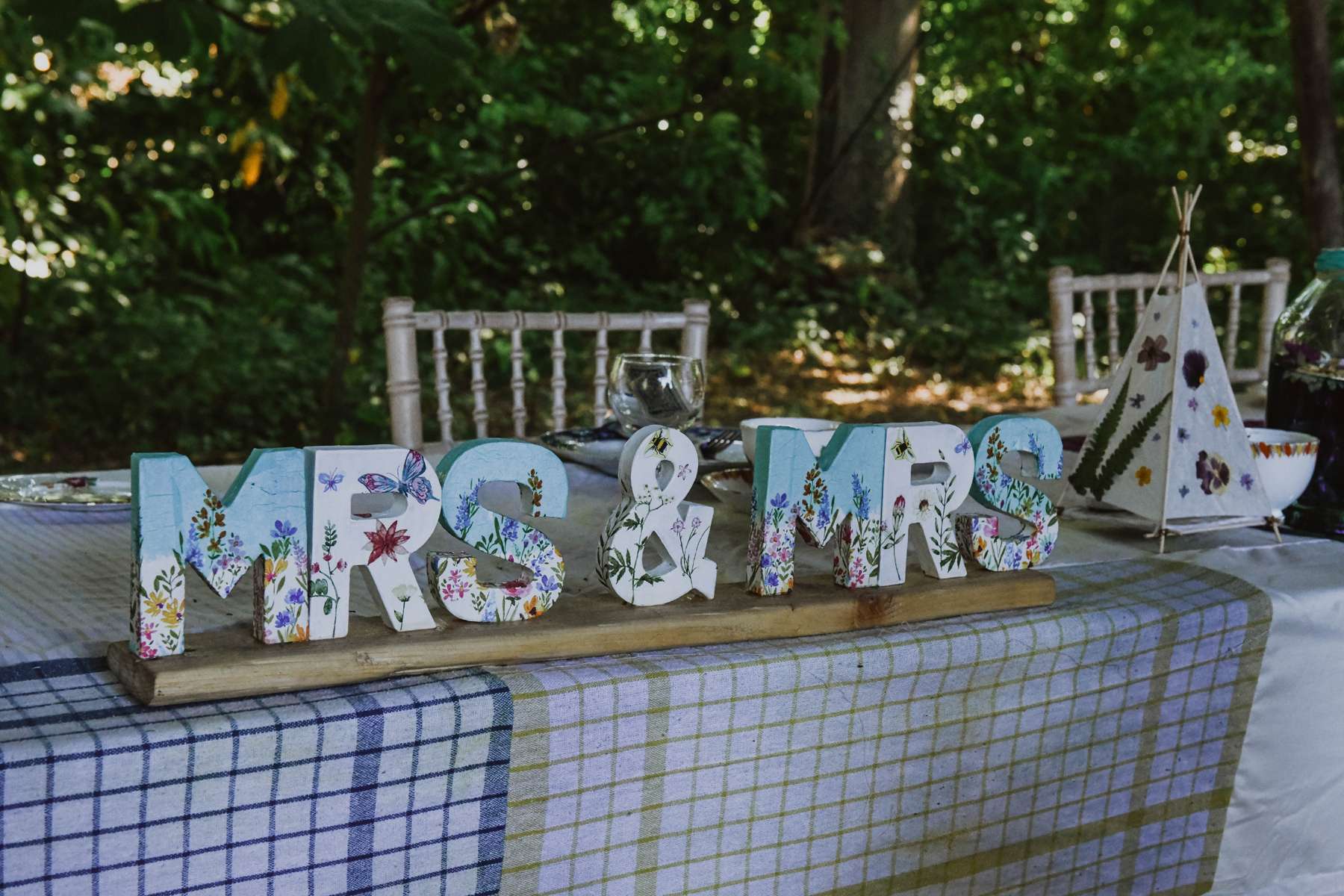 As the reception was held at Susi's mum's garden, they had been preparing it for the past couple of years; clearing and re-planting things where needed. They hired a VW campervan bar and a stretch tent for the wedding breakfast. Everything else, from the furniture to the decorations, was hand made or collected by the couple.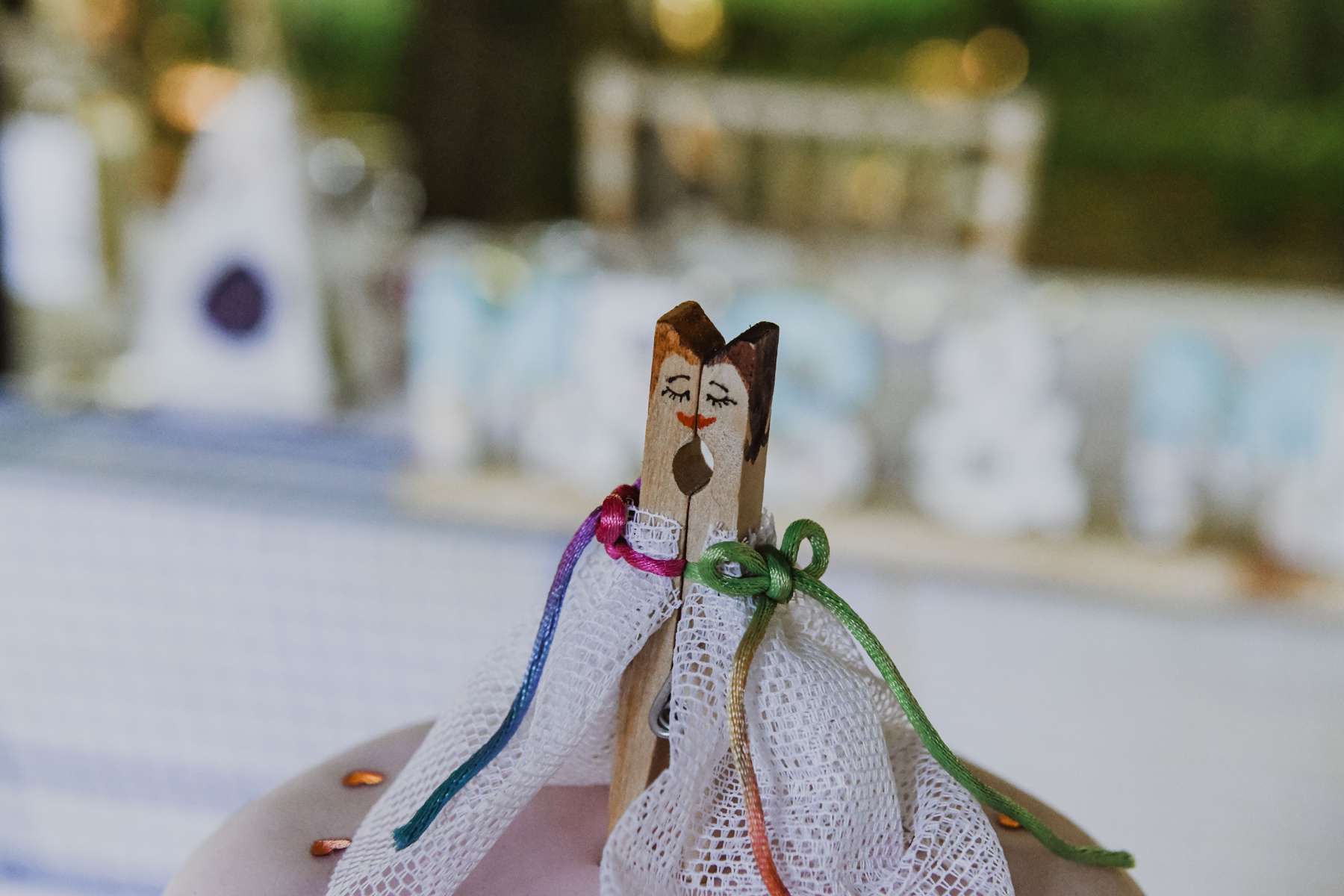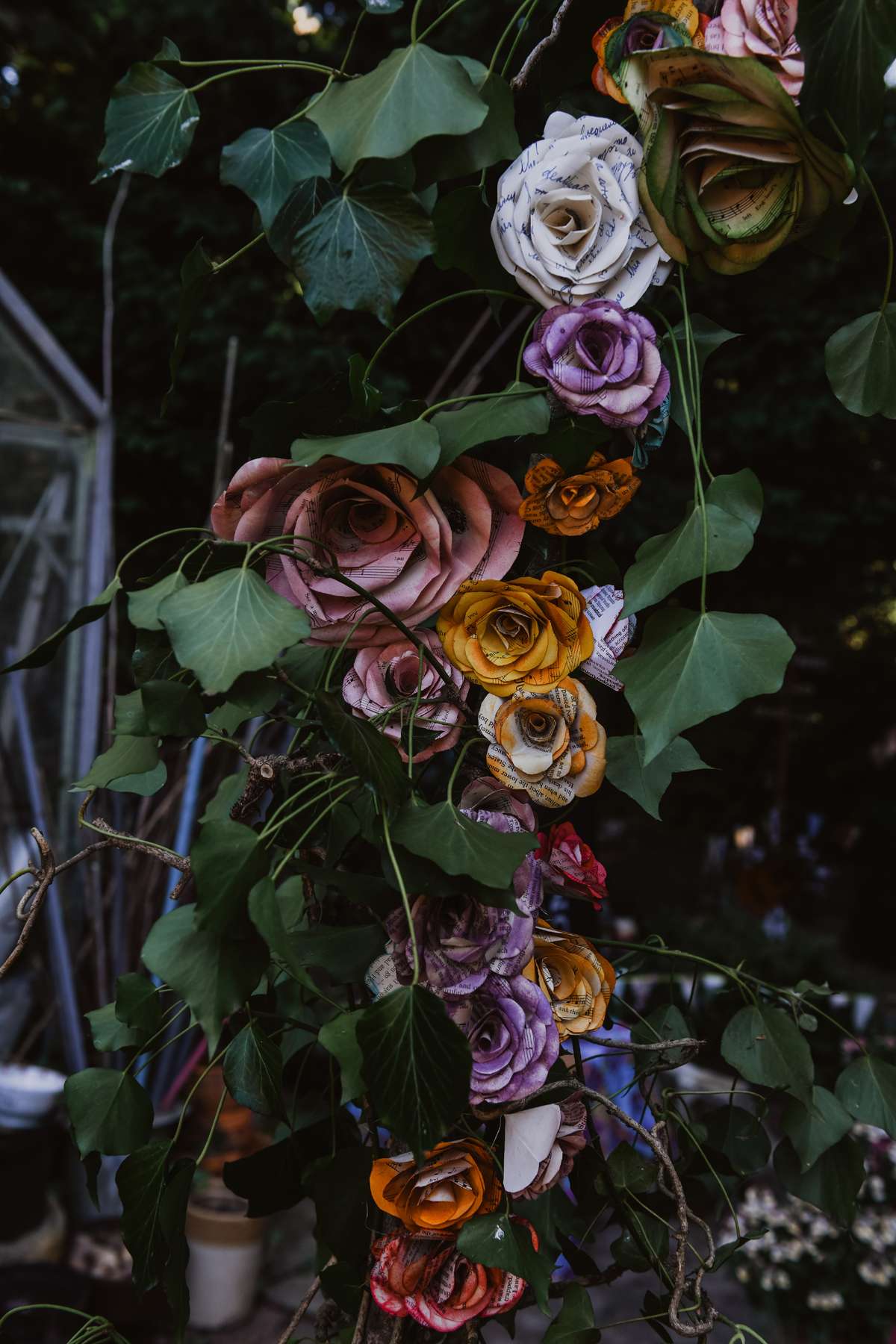 "DIYing was a huge part of our wedding," said Dani. "We made chalk board signs out of old cupboard doors or photo frames, Susi made the cake, we made the table cloths, invites and collected mismatched vintage places from our grandparent's houses. The table centrepieces were old catering size pickled onion jars, scrubbed and cleaned and filled with coloured water with floating flowers and candles on the surface." To add even further to the personal touches, they cut the cake with a fire axe because Dani is a fire fighter and she'd managed to get one from work to use especially.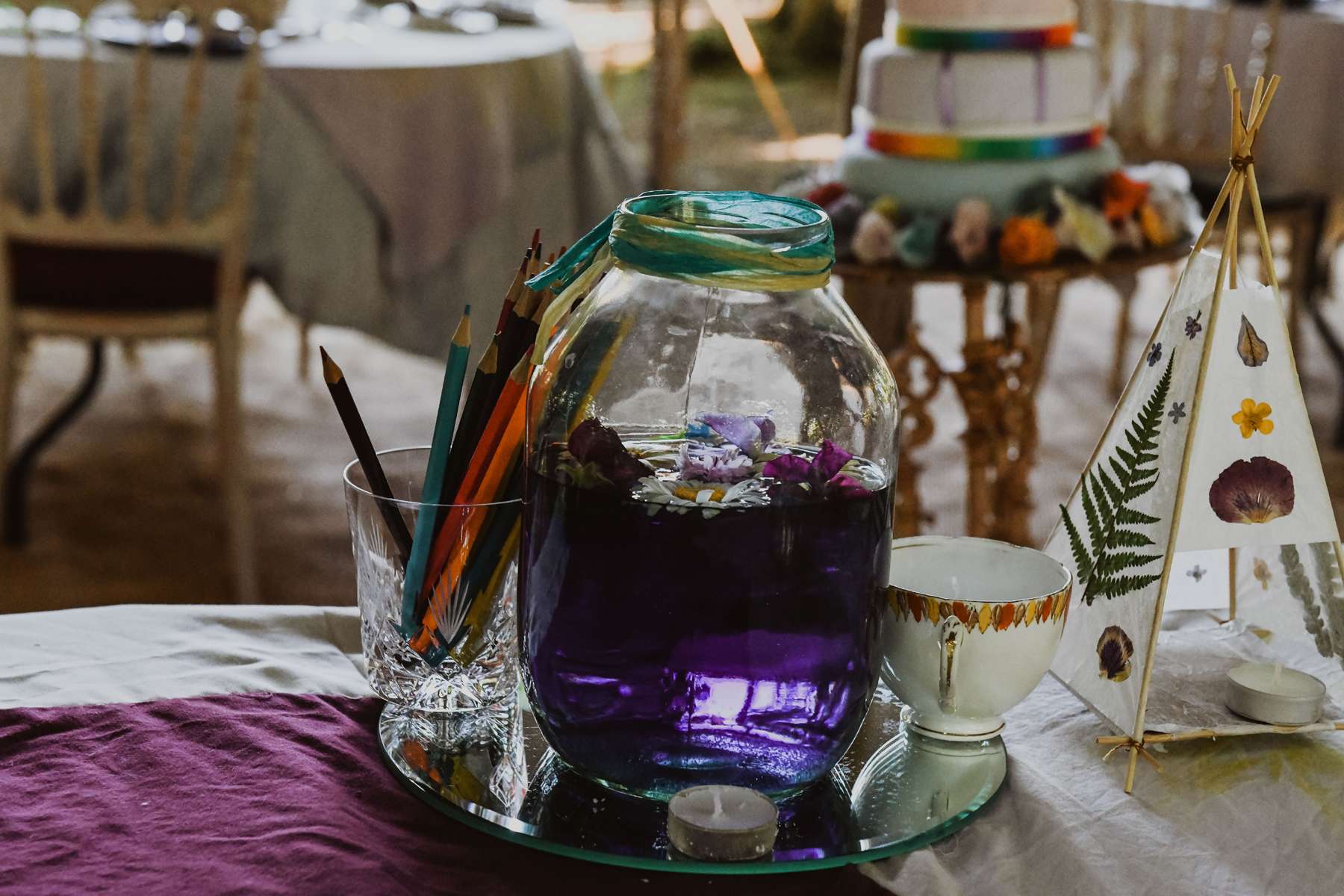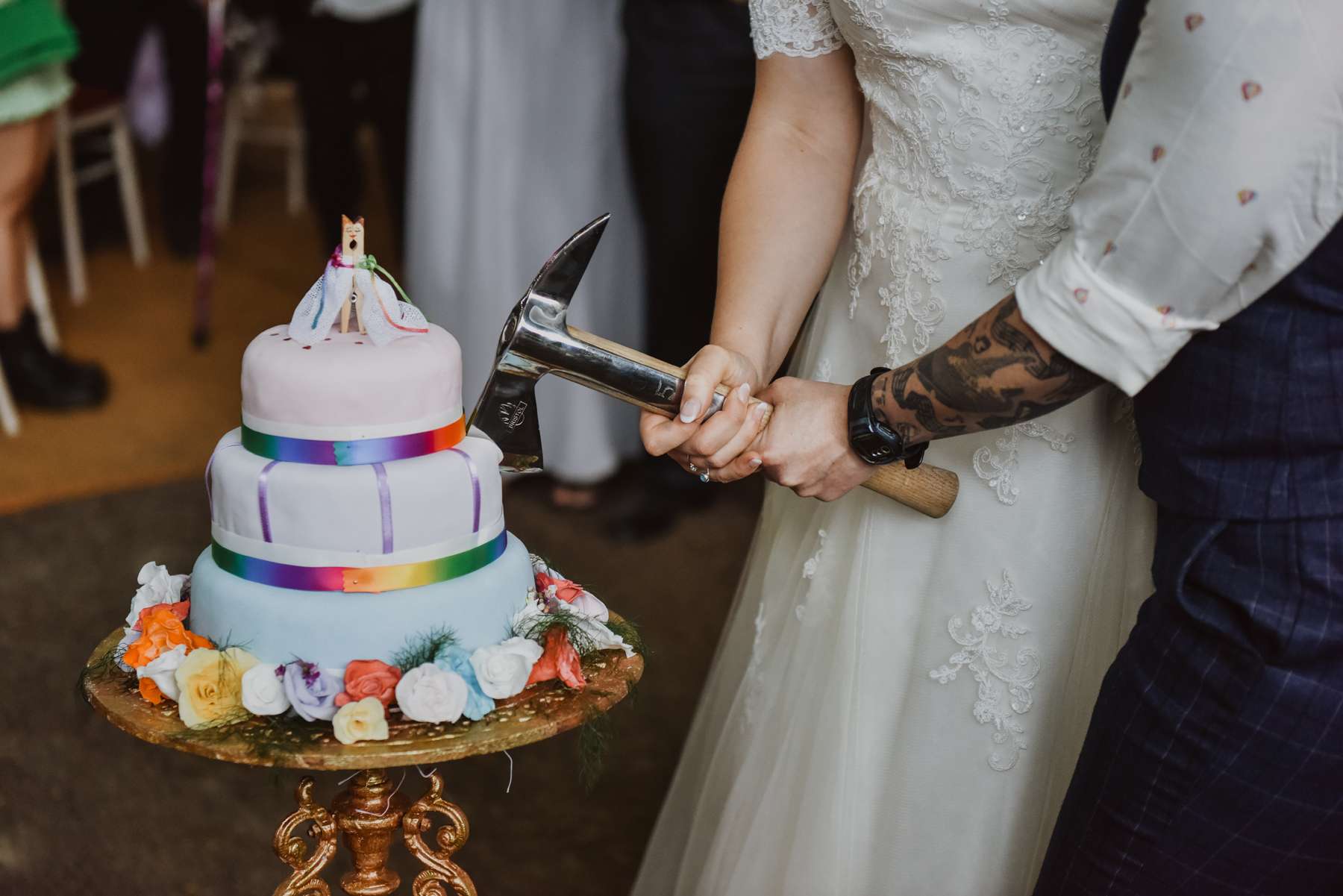 When it came to the budget, the couple spent the most on the food and the least on welcome drinks."We wanted to make sure we had delicious food that was locally sourced and presented in a beautifully, rustic way," said Susi. "We found wine in Lidl and Sainsbury's for the welcome drinks, and I was able to get my dress from eBay during the pandemic which was a real bonus."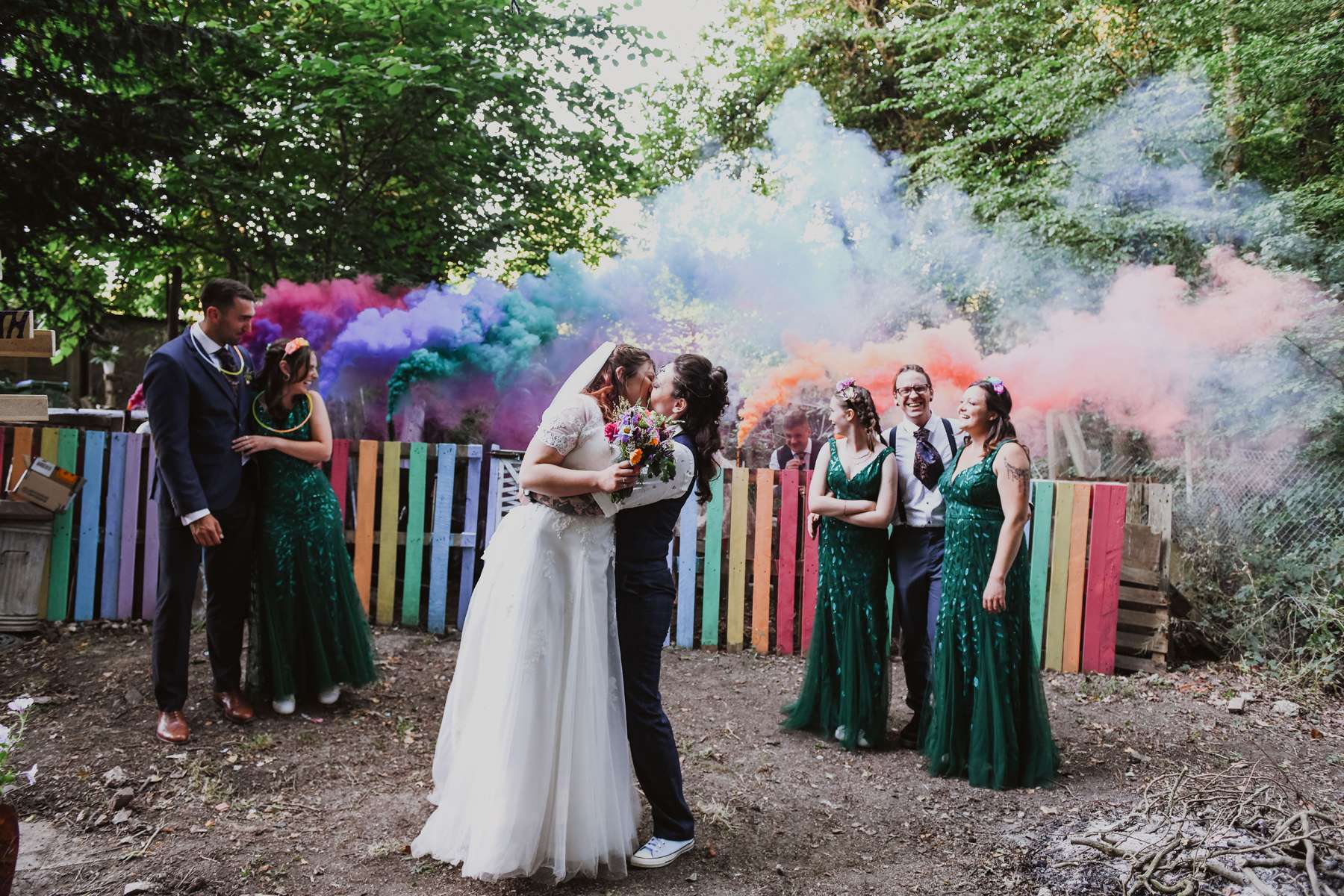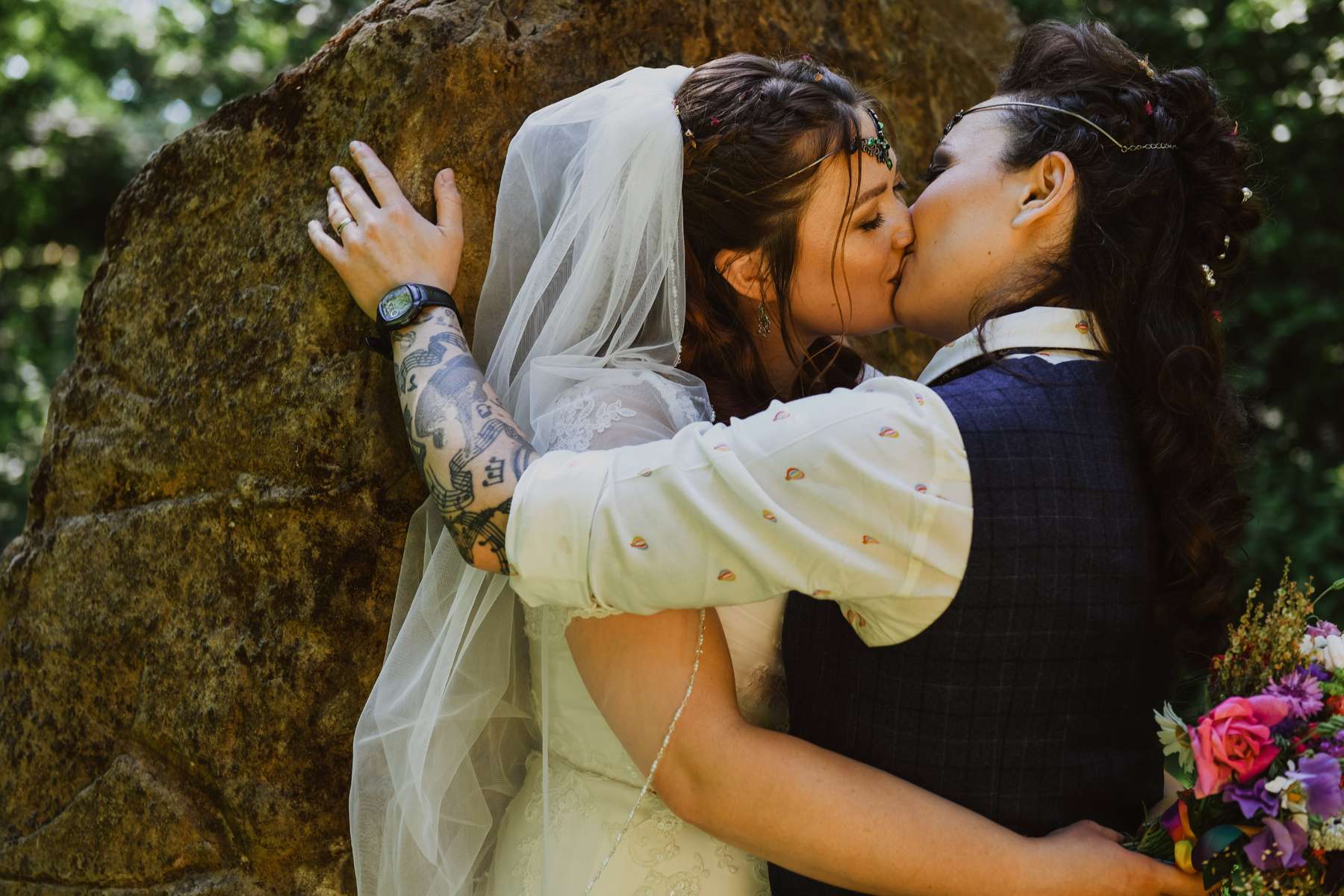 The speeches were a real highlight. Susi gave a very long thank you speech that moved many to tears, and Daniella's brother gave a long, heartfelt and embarrassing speech that had the guests in stitches of laughter.
The couple concludes with some words of advice for other LGBTQ+ couples navigating through the wedding industry. "It could be more LGBTQ+ friendly," they said. "There needs to be more gender neutral forms, stationery, signs, books etc. Do your research and make sure you're picking vendors who suit you as a couple."