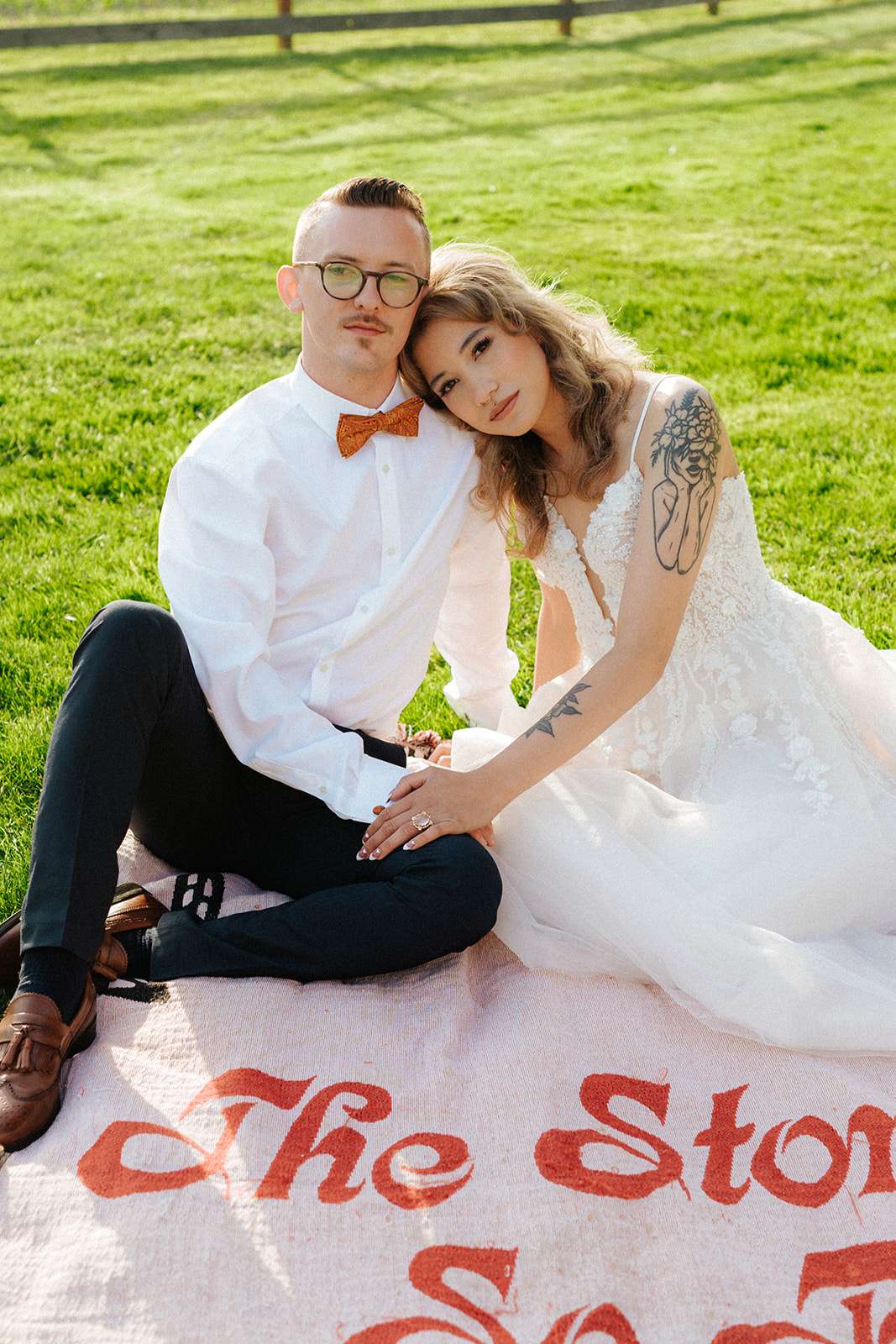 Kayla and Nicholas fell in love at first sight – or, more accurately, at first swipe. After exchanging messages for three days on Tinder, Kayla knew Nicholas was the one. Even though she didn't know his name, being able to connect over a shared love of post hardcore and pop punk music was enough for her to feel like she had found a soulmate.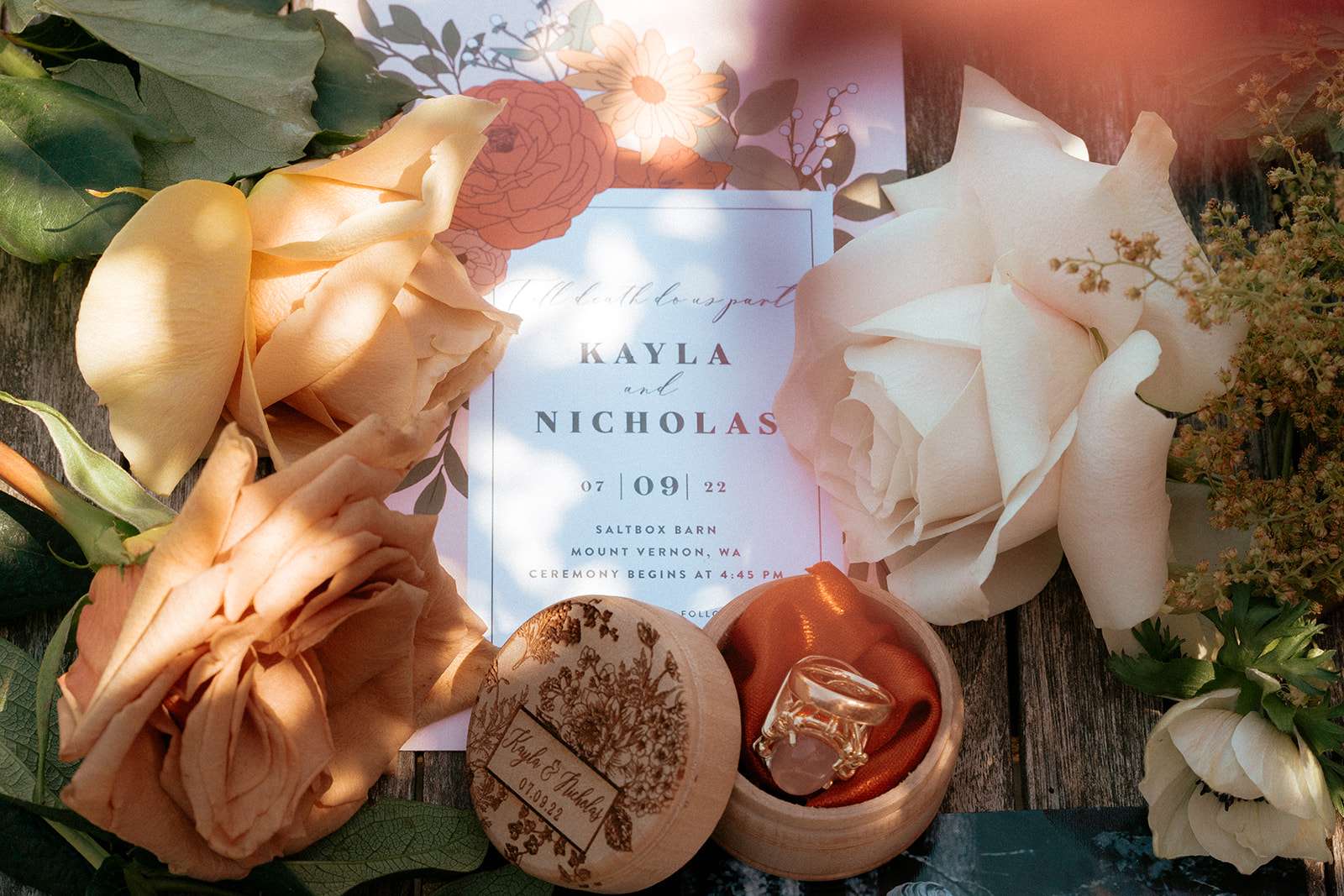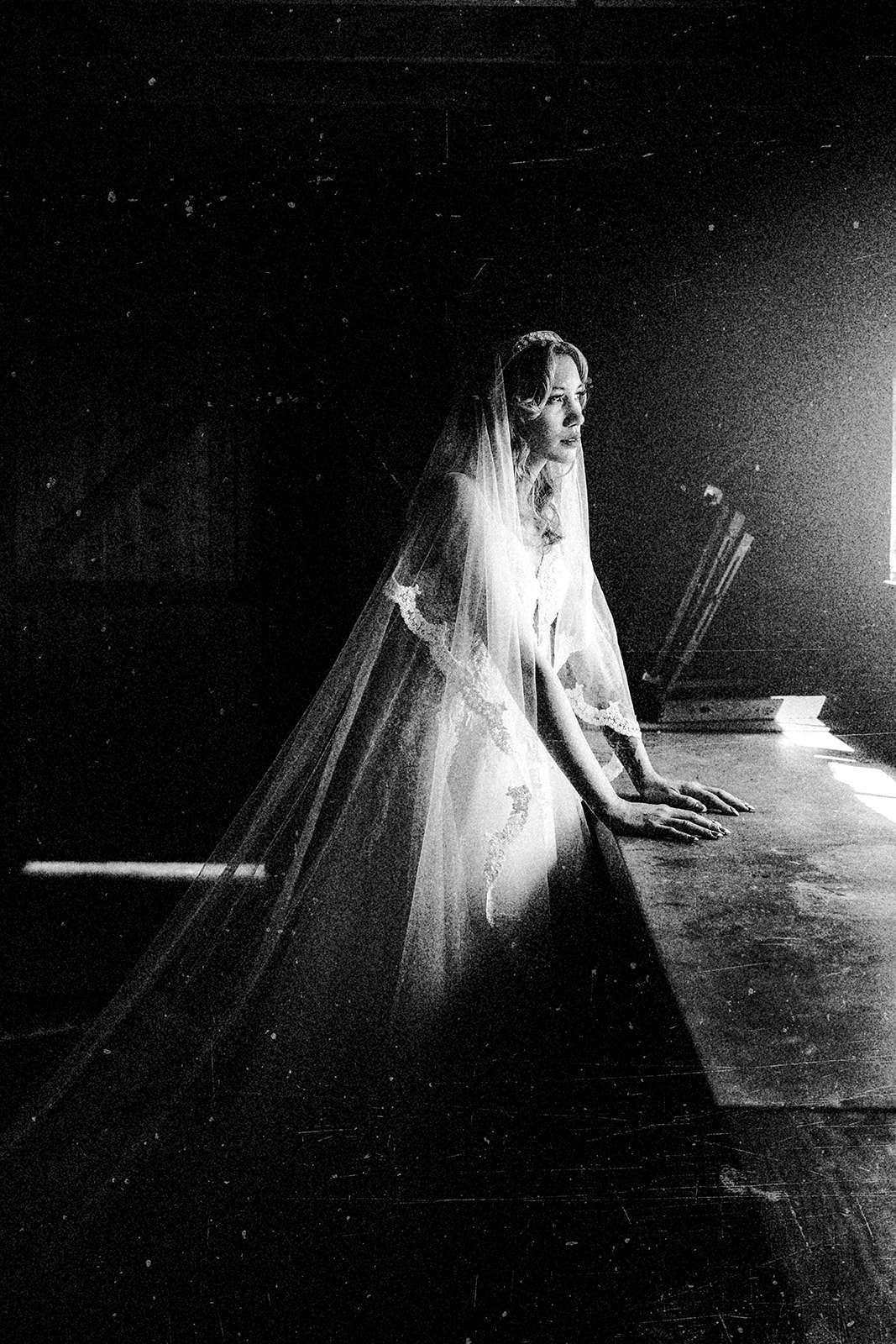 When it came to their wedding, the couple wanted to keep it simple and minimal. The colour scheme was burnt orange, and they wanted to focus on tones of orange rather than a single shade. For their reception, they opted for a charcuterie spread and a food truck, saving money on catering costs.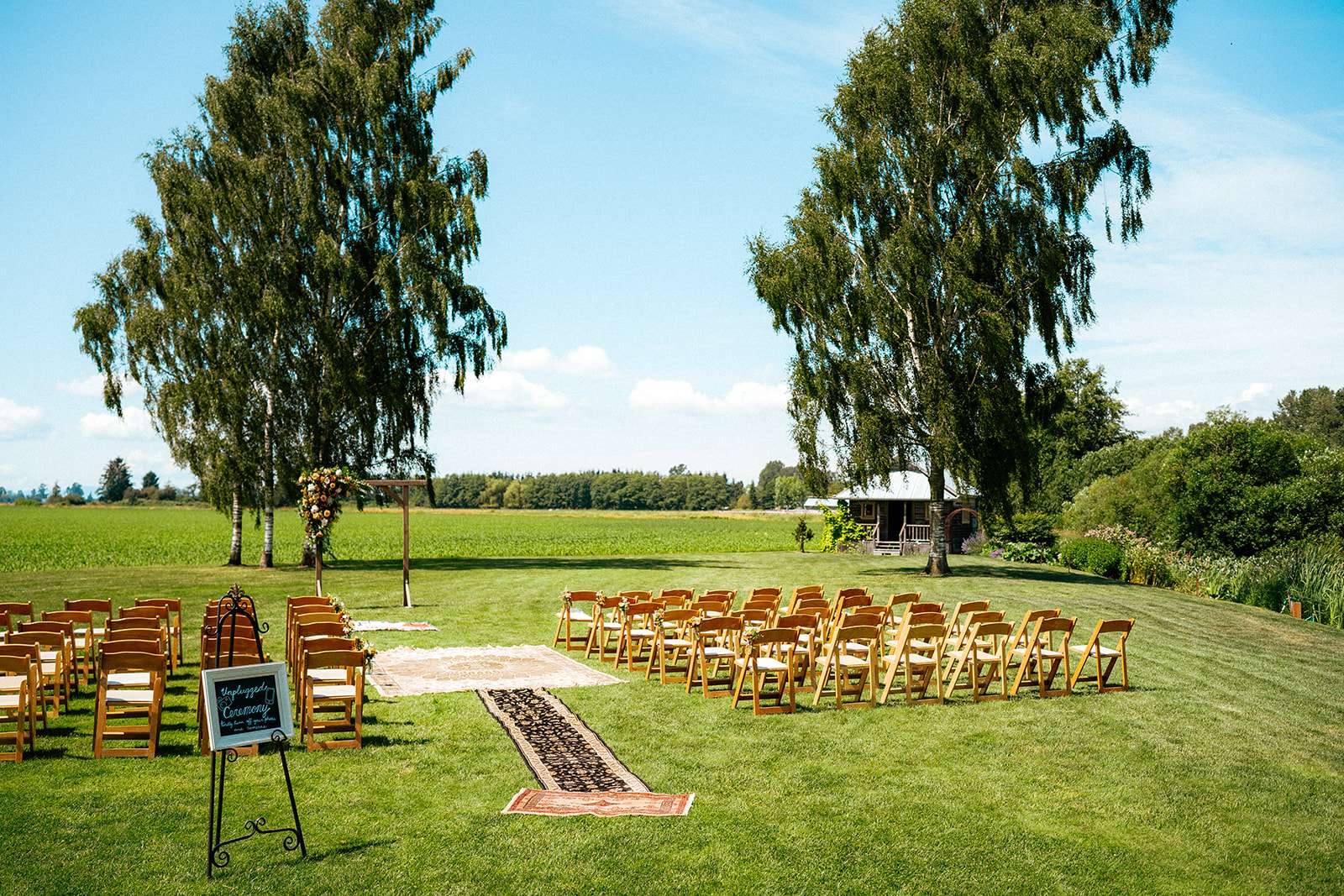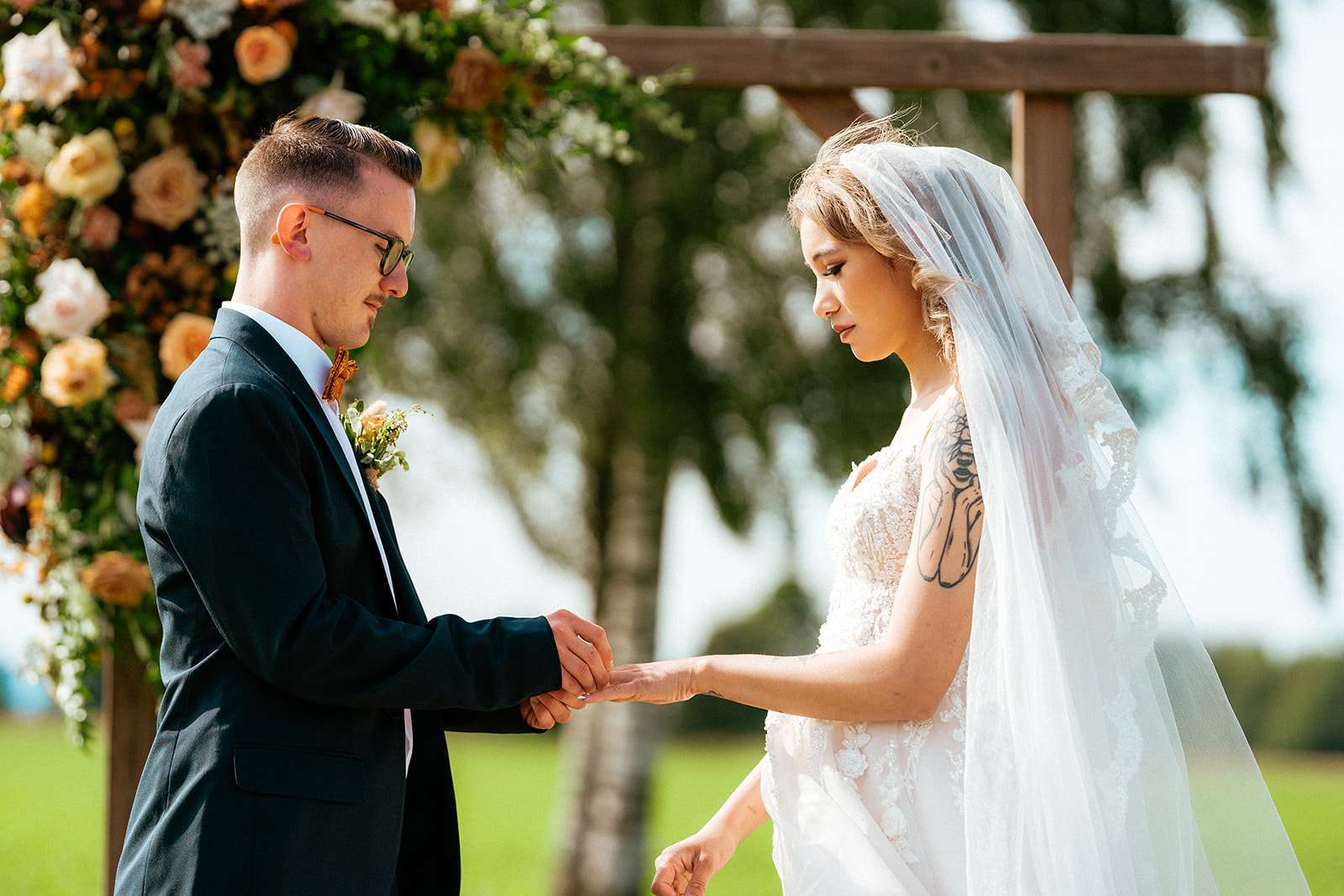 The ceremony was especially memorable, with the wedding party walking down the aisle to Take Me As You Please by The Story So Far and the bride walking to My Kind Of Woman by Mac Demarco. After the couple said "I do," they marched back up down the aisle to Carl Barker, ready to celebrate.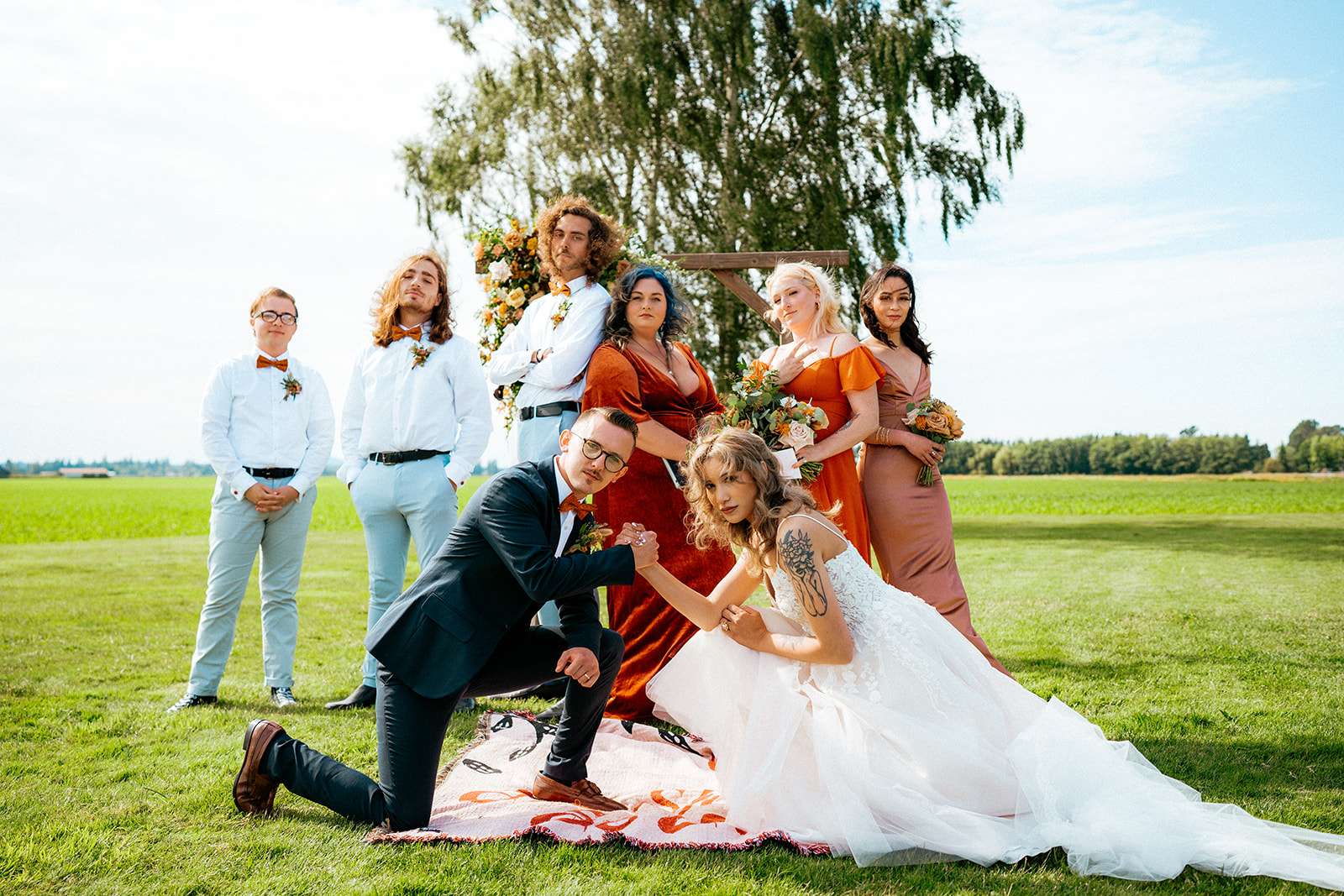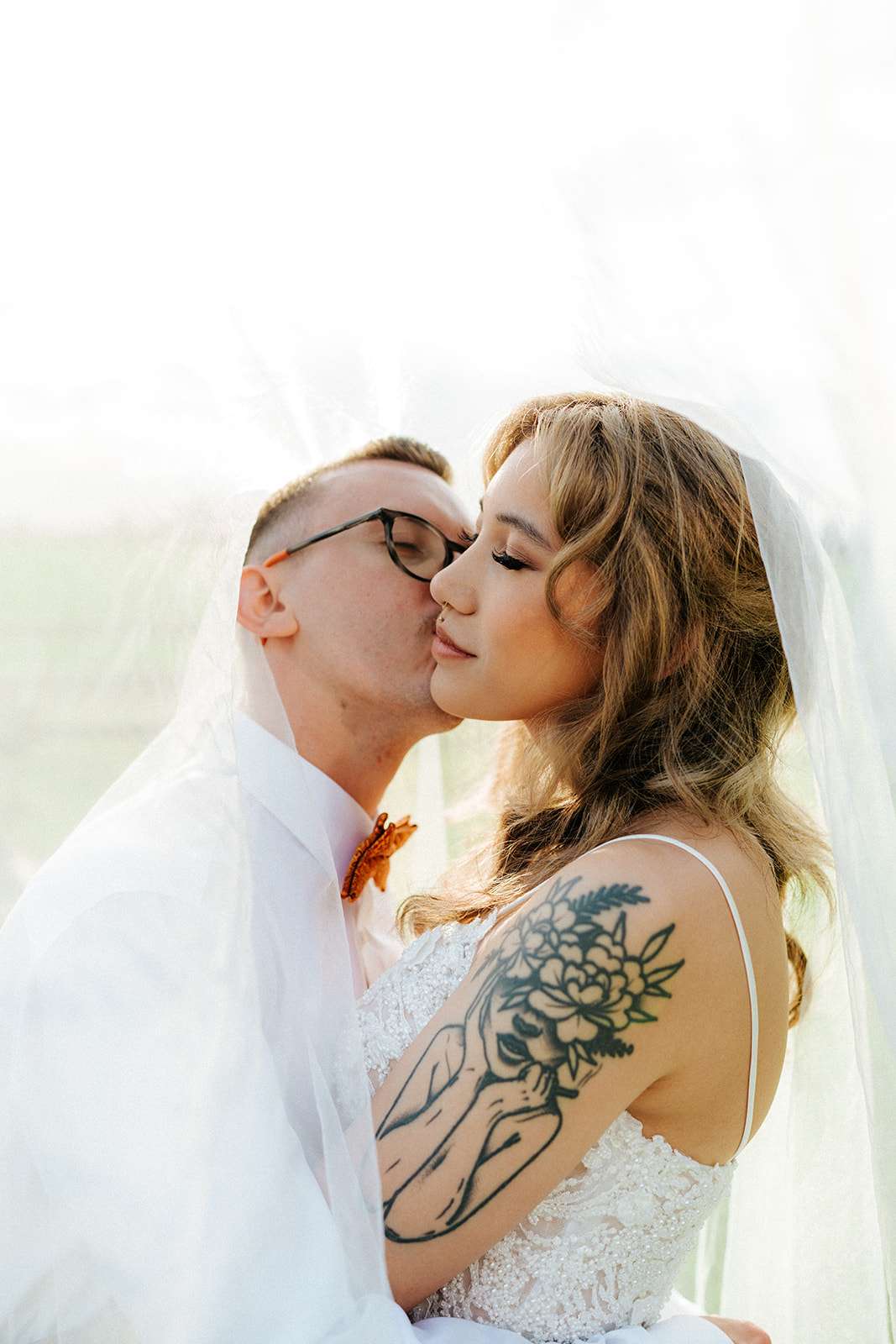 The couple also made sure to include their favourite music at their reception. "We love post hardcore and pop punk music so we made sure to make a perfectly curated playlist to play at our reception," said Kayla. "We didn't want to hear Bruno Mars on our big day, we wanted to listen to the music that brought us together. We played lots of Kurt Travis, Turnstile, Anthony Green and to switch things up Suicide Boys."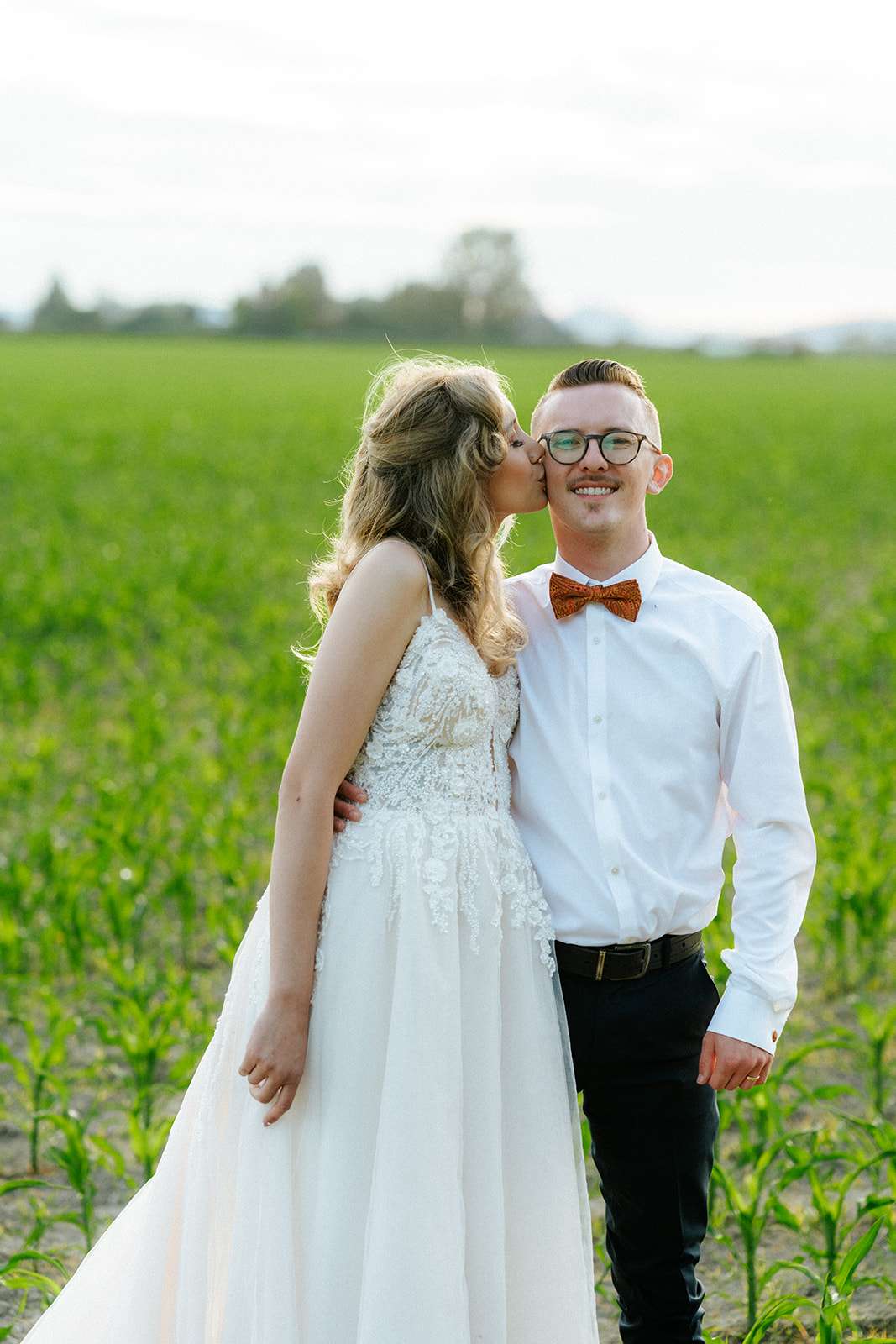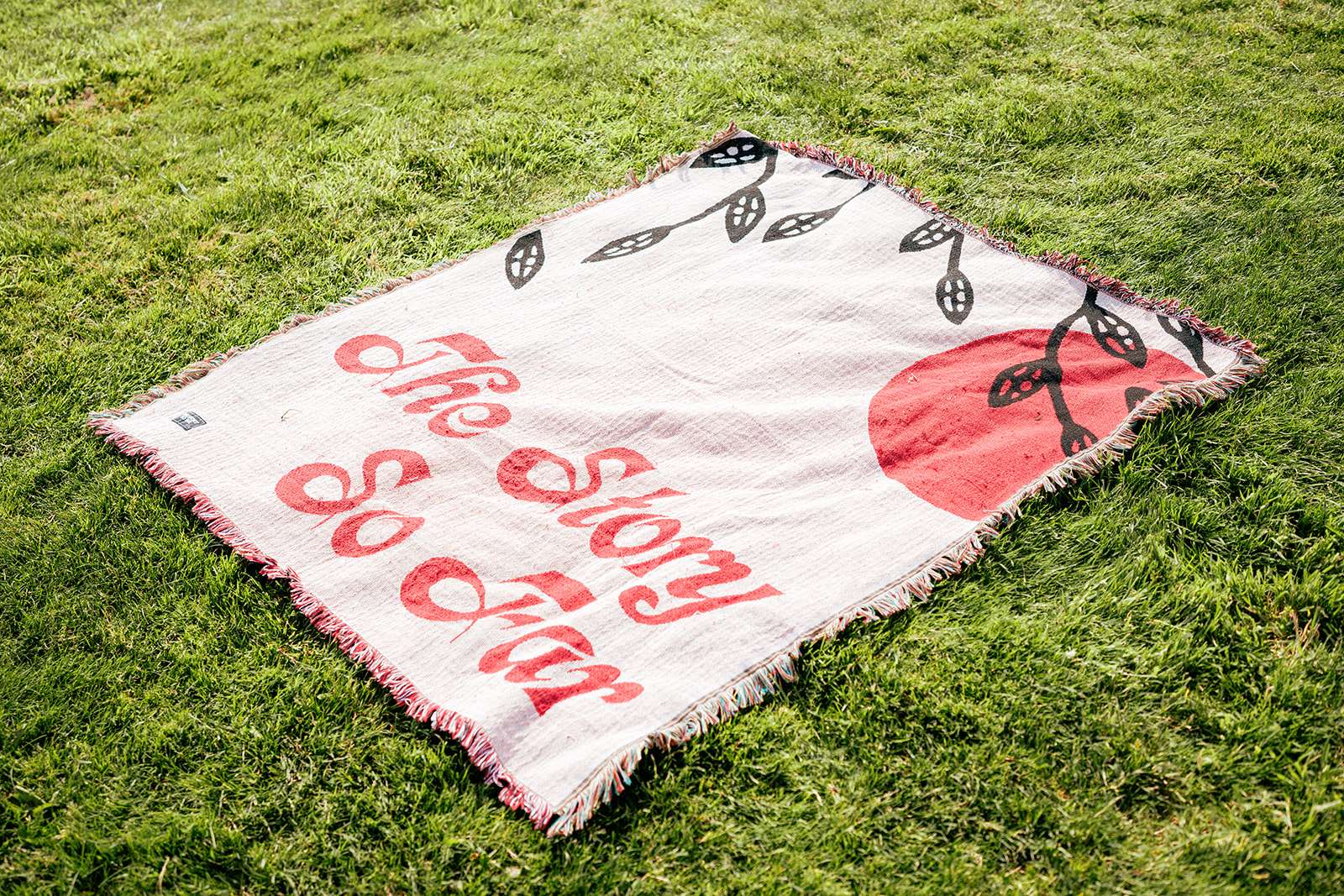 Kayla and Nicholas' biggest expense was the venue – they wanted to make sure the vibe of the wedding was just right. Their second biggest expense was their photographer, because they felt his work was worth it. Even if he's been more expensive, they say they still would have booked him! They saved money on food by making their own charcuterie spread and hiring a food truck. "Our food cost was around $3000 for 70 people. "The food smelt amazing so I was ready to eat by the time we got to the reception. Who doesn't want to eat messy BBQ in a $3,000 dress!?"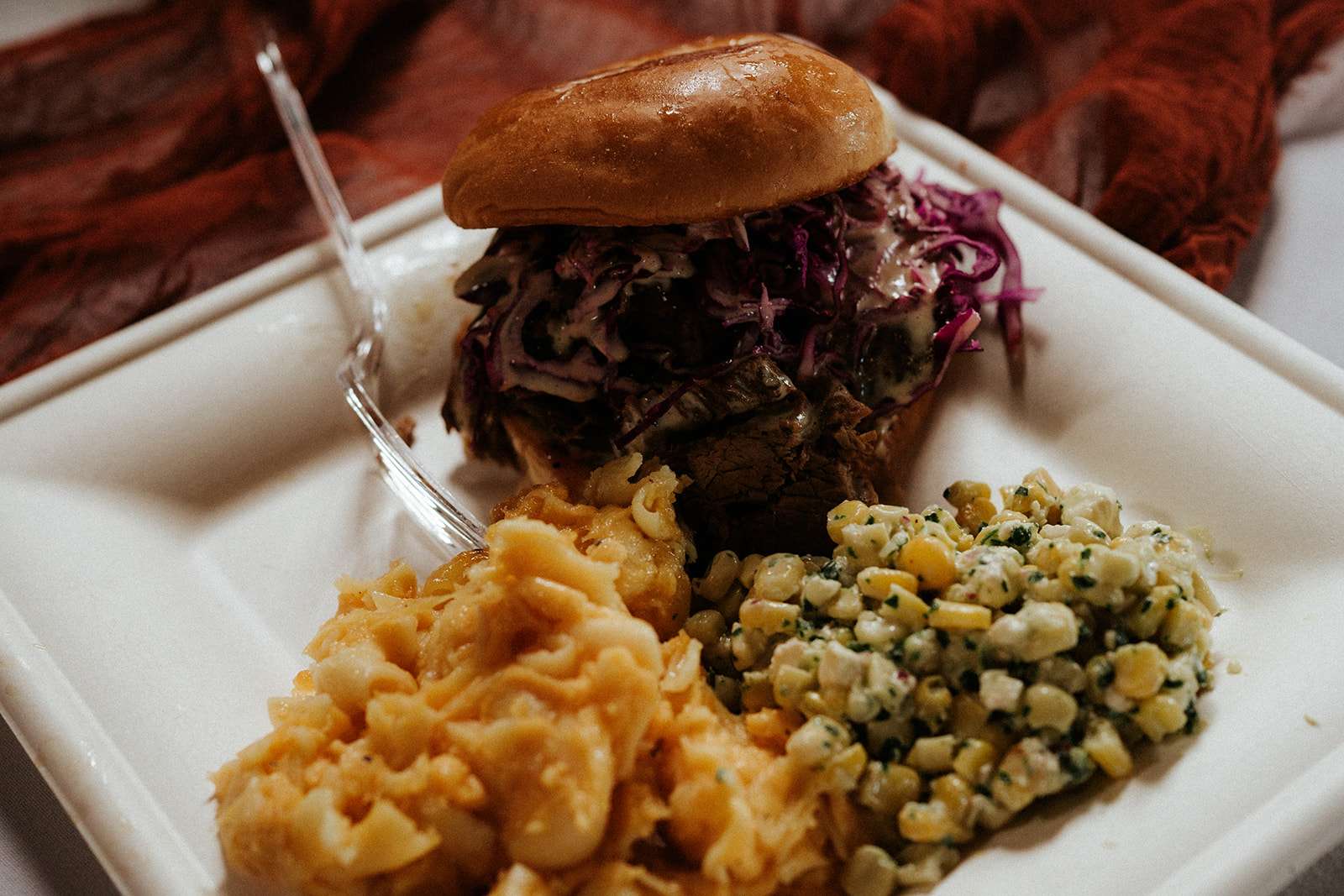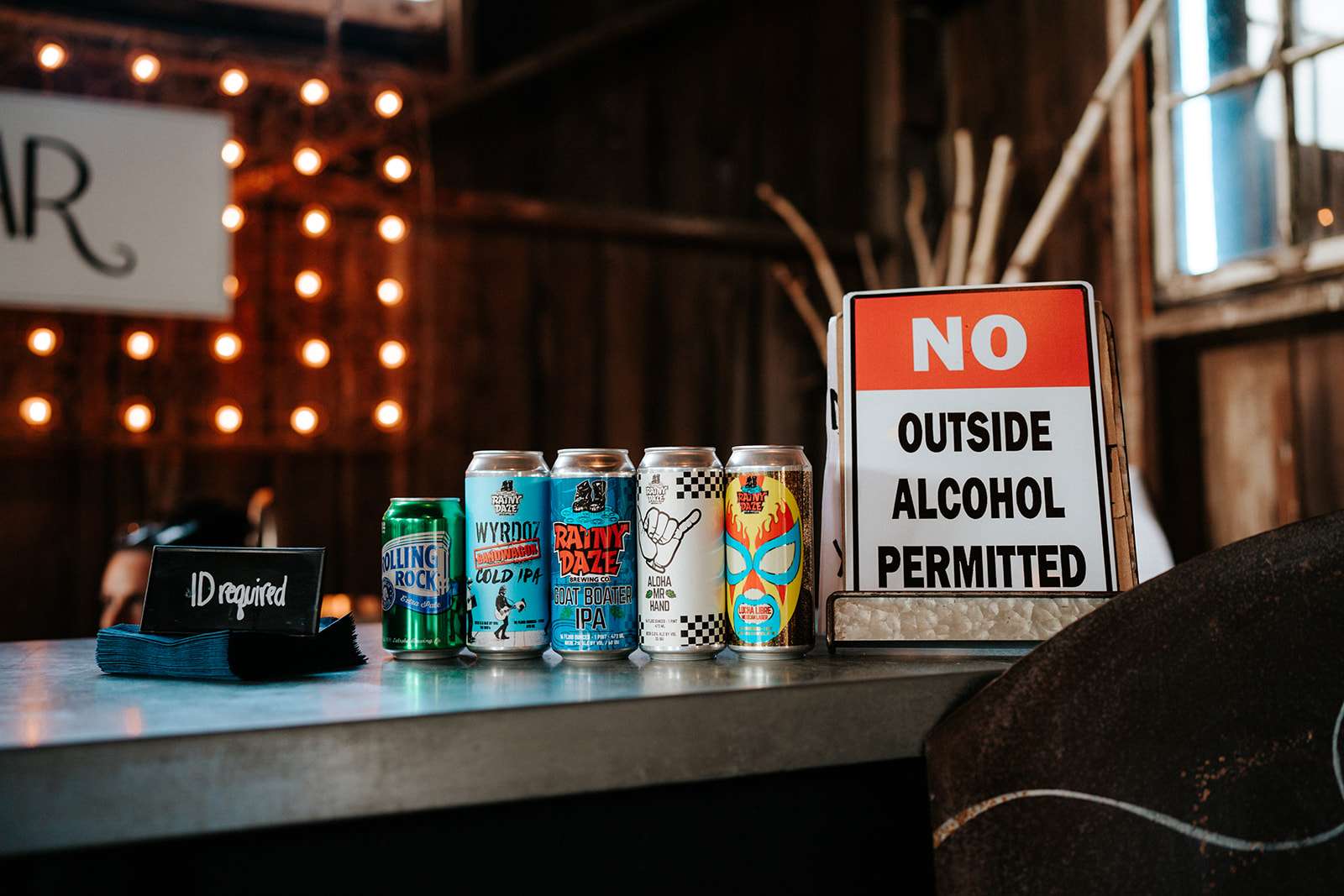 The couple had advice for engaged couples looking to plan their own DIY wedding. "If you have a vision, you don't always need someone else to plan it for you," said Kayla. "There are wedding planners on YouTube that give great advice, watch them in spare time instead of hiring someone to do the work for you. Give yourself time to plan everything. Pick your venue and a date then book your caterer. Those are the two biggest and most difficult things to get out of the way. After that, planning is fairly easy if you have the time to message all the different vendors. Your wedding day is yours so own it, do it how you want to do it."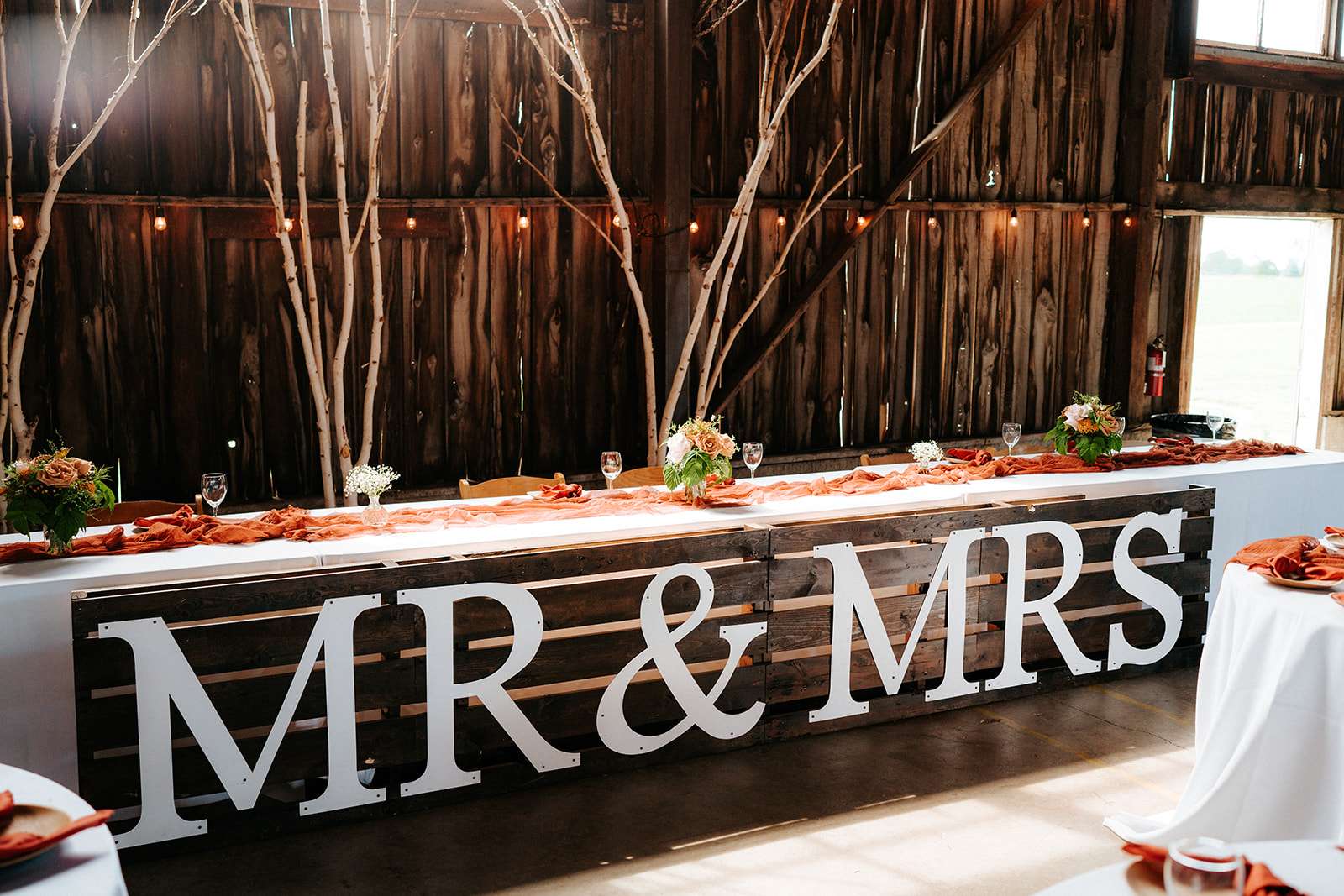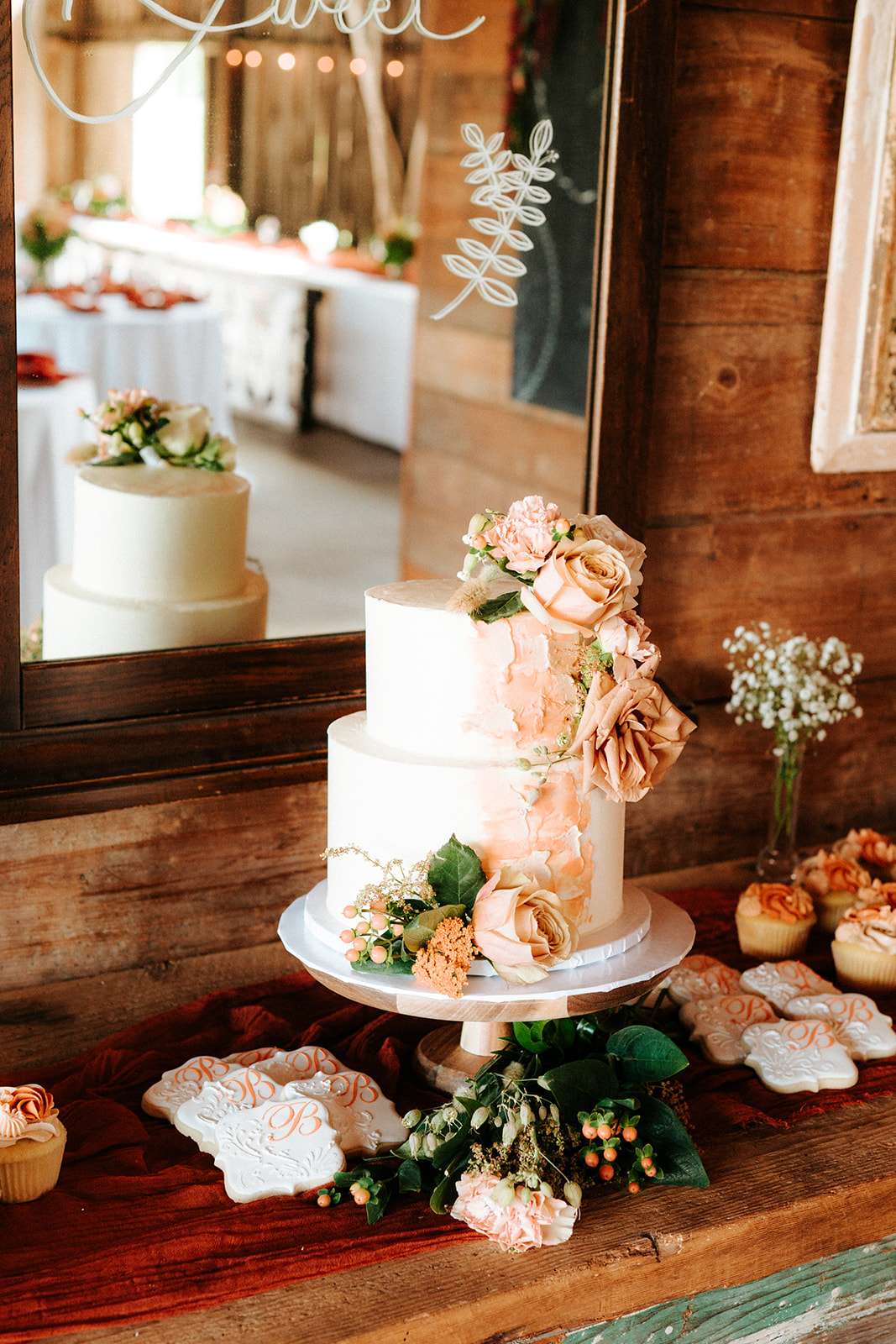 She continued, "We found all the little custom things on Etsy so pointless and wasteful, so we didn't have anything like that. The wedding industry likes to make people think they have to have fancy seat charts, table numbers, garters, gifts for people etc, but none of that is necessary to have a beautiful and fun wedding."