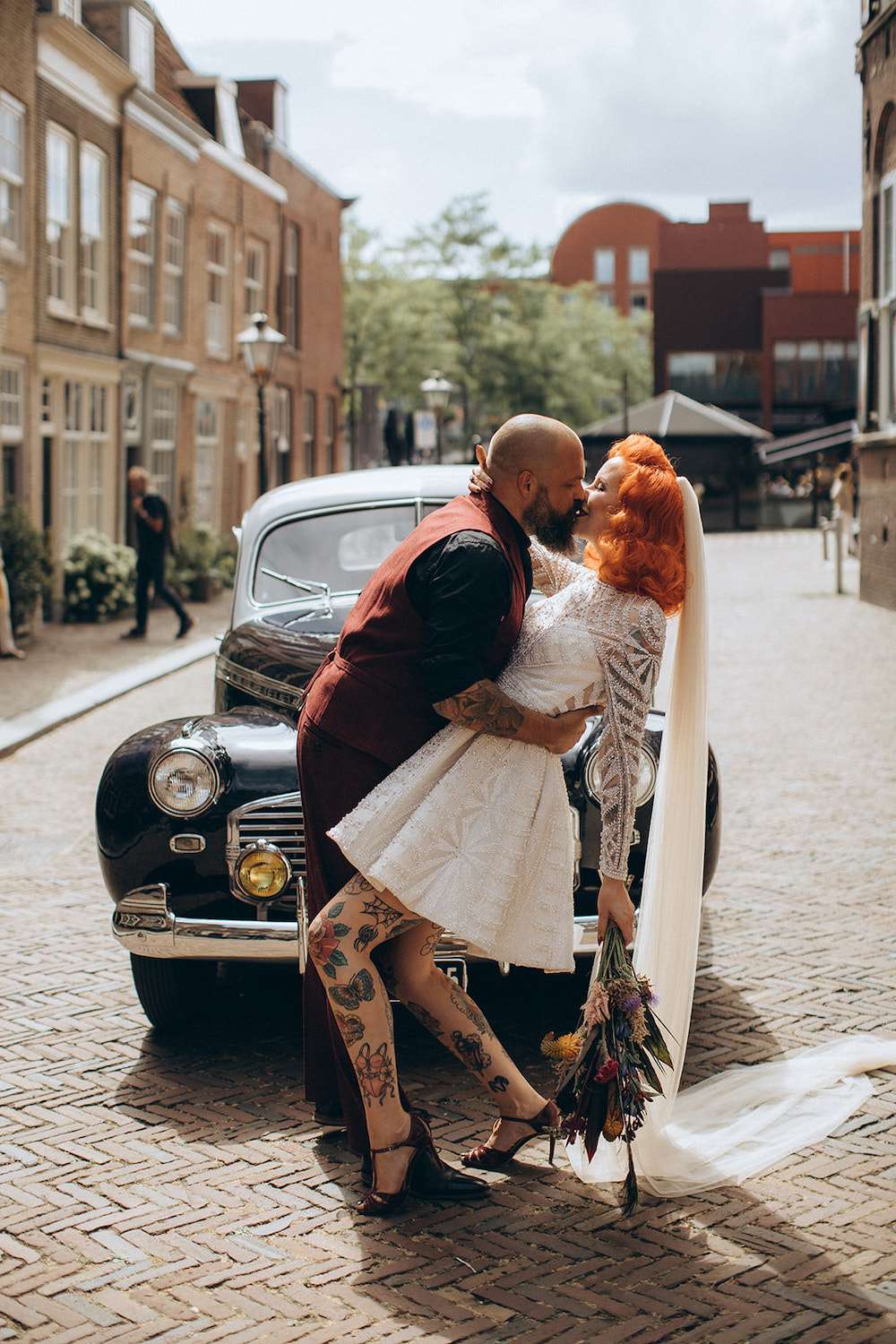 Why choose a fancy menu for your wedding breakfast when you can eat at your favourite restaurant?! Vivian and Edwin did exactly that, choosing their favourite tapas bar to host their party.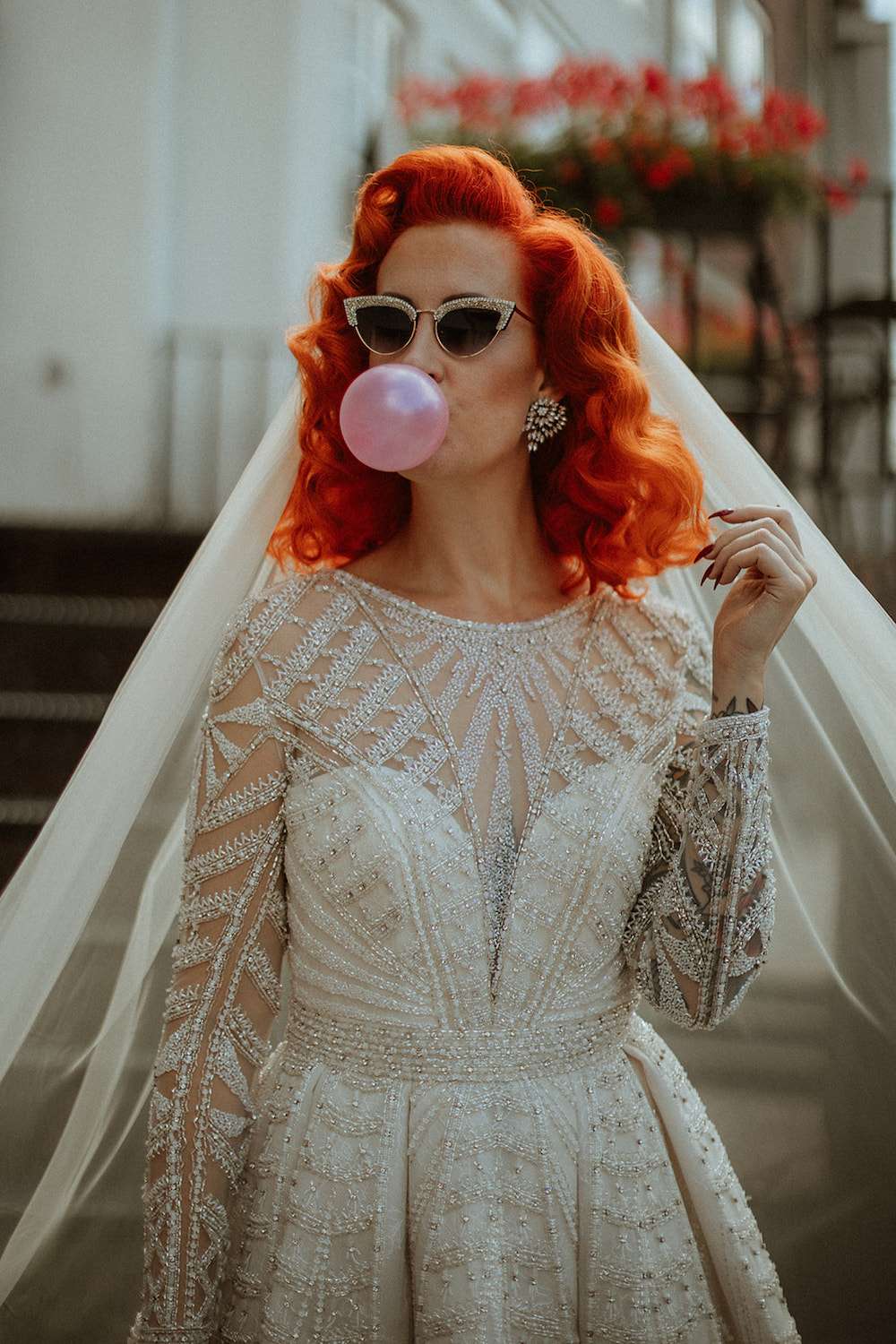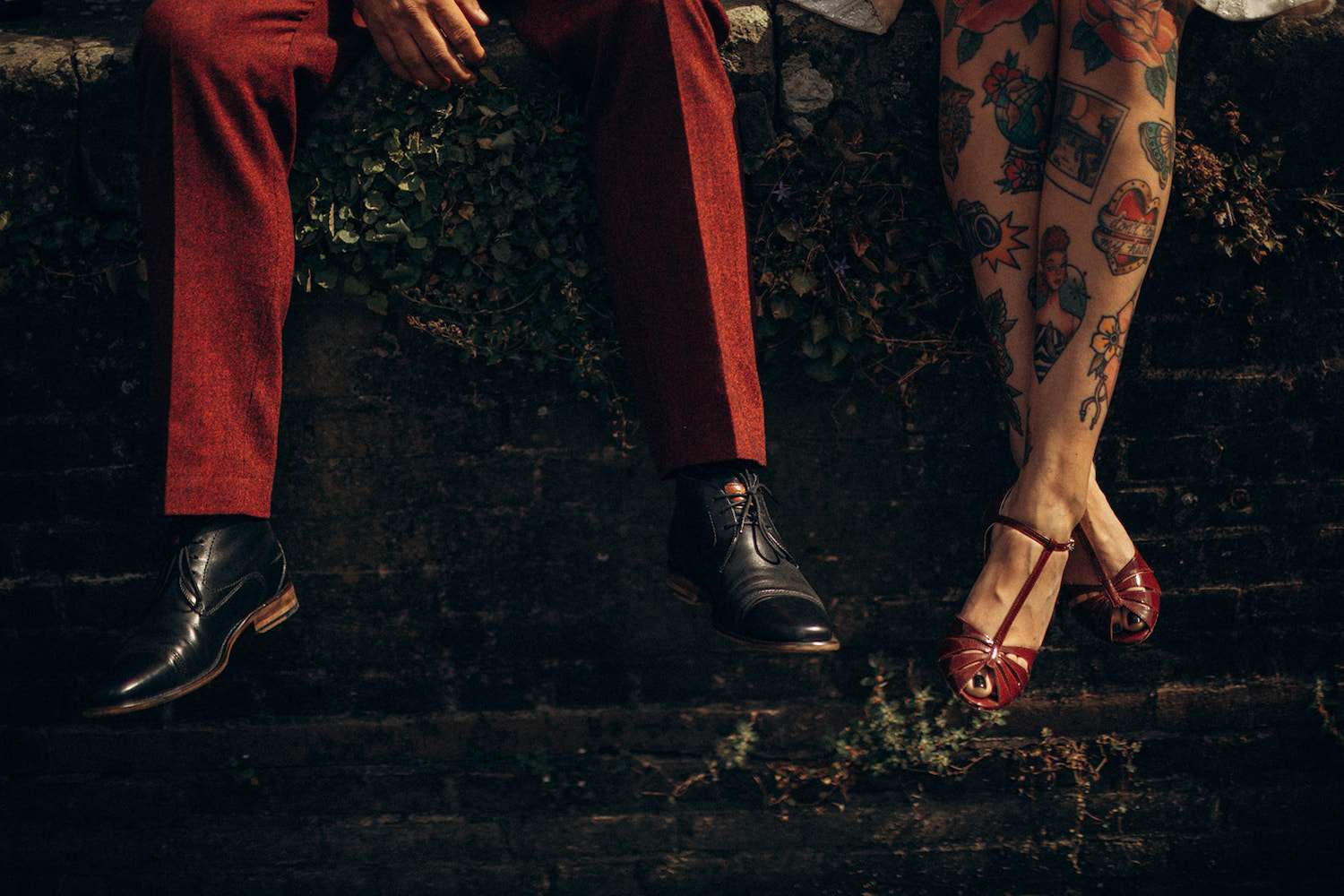 They wanted a rock 'n' roll style wedding with a vintage, pin up twist and they started the day unconventionally with their photo shoot before the ceremony. They hired a vintage car and took a walk around the city before they met up with family and friends.
Vivian told us, "I would highly recommend doing things this way! Our day was stress-free and when we met our guests we could stay with them till the end." Vivian had two dresses for their day, a short one to show off her tattoos in the pictures, and a longer gown for the ceremony and celebration.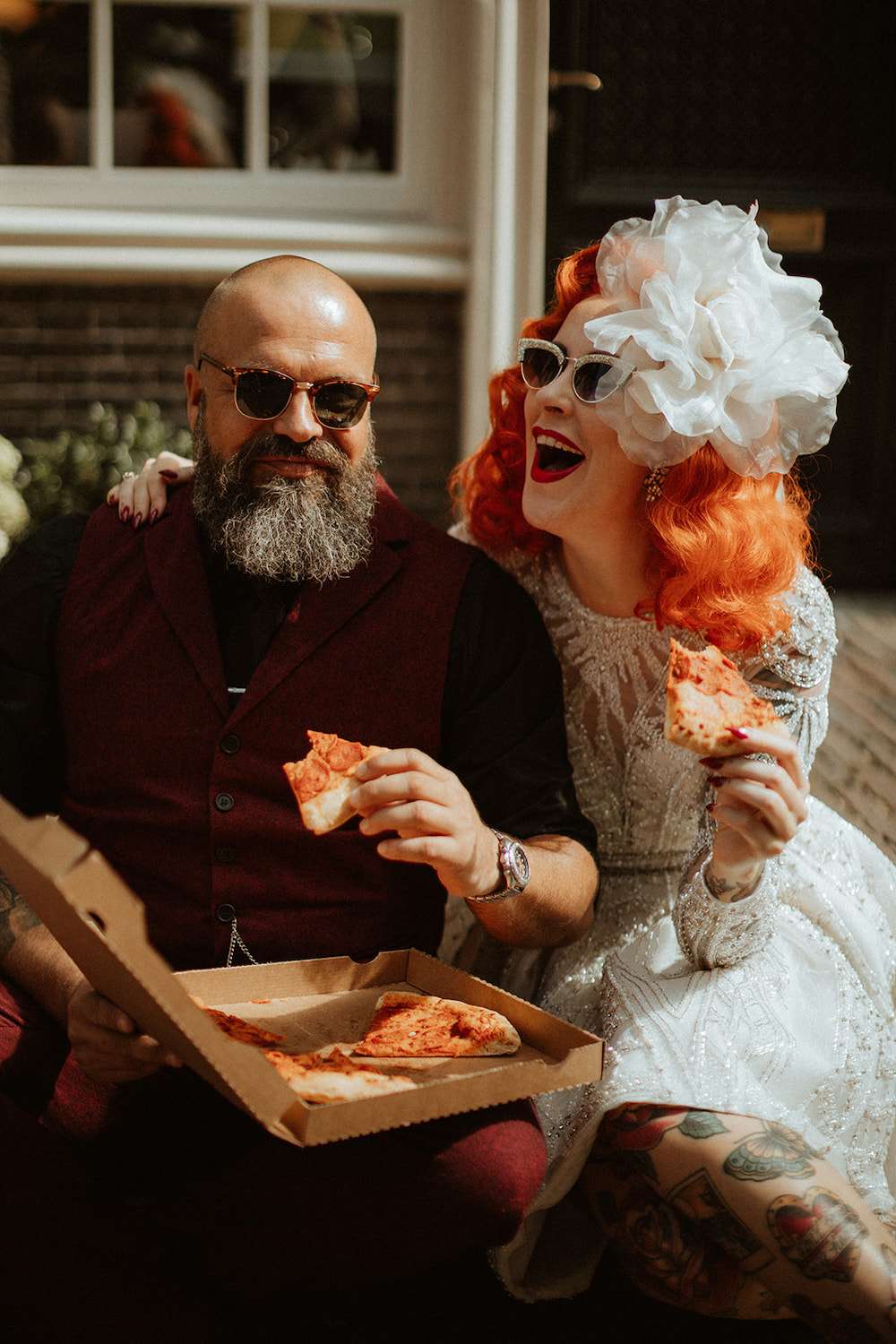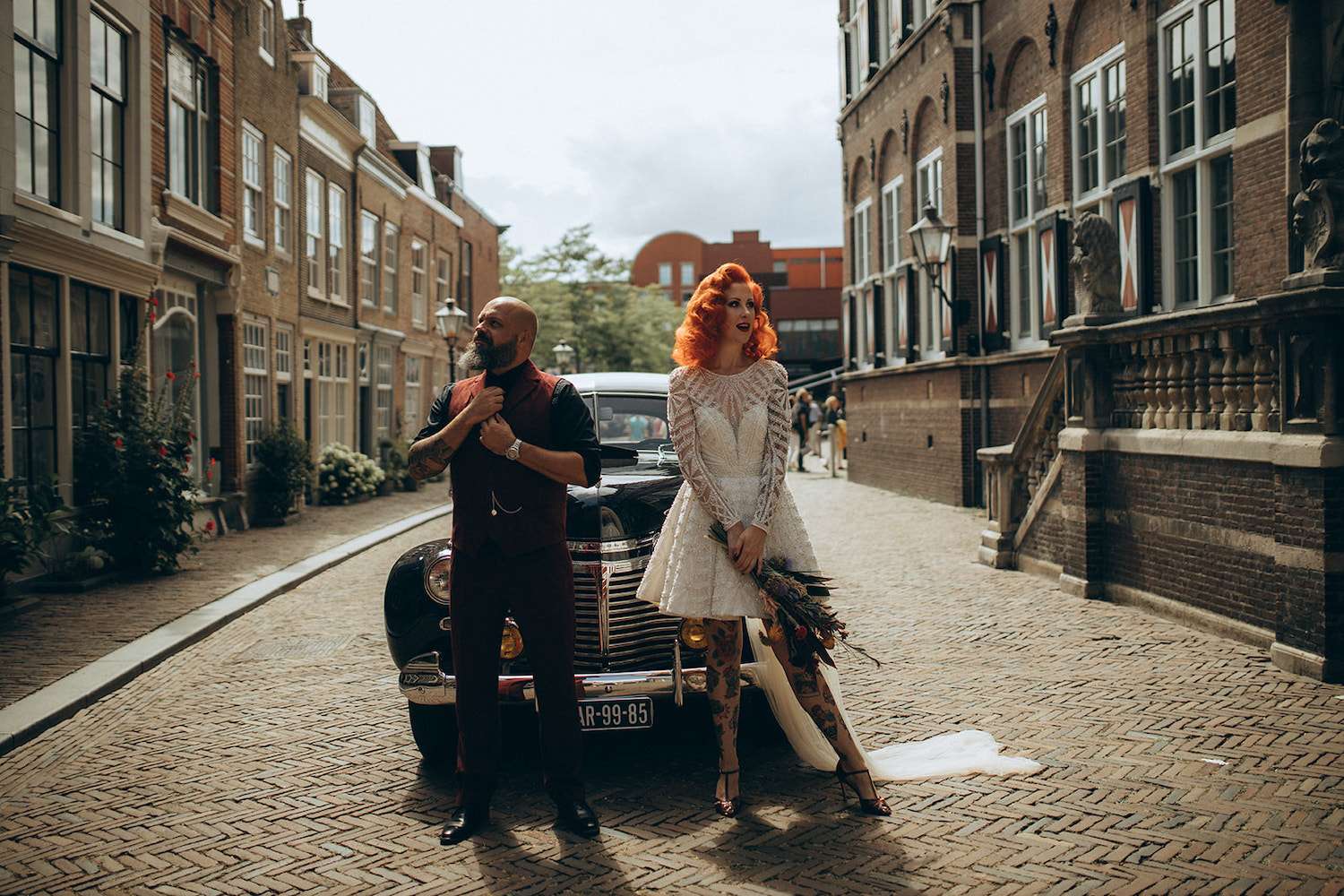 With a vintage vibe running throughout their day, Vivian and Edwin chose City Hall of Dordrecht in the Netherlands for their ceremony. A pretty, old building, they were limited to 18 guests so they decided not to add additional guests later, celebrating with the one group all day. This also sidestepped any potential complications with differing timings and worrying about running over schedule.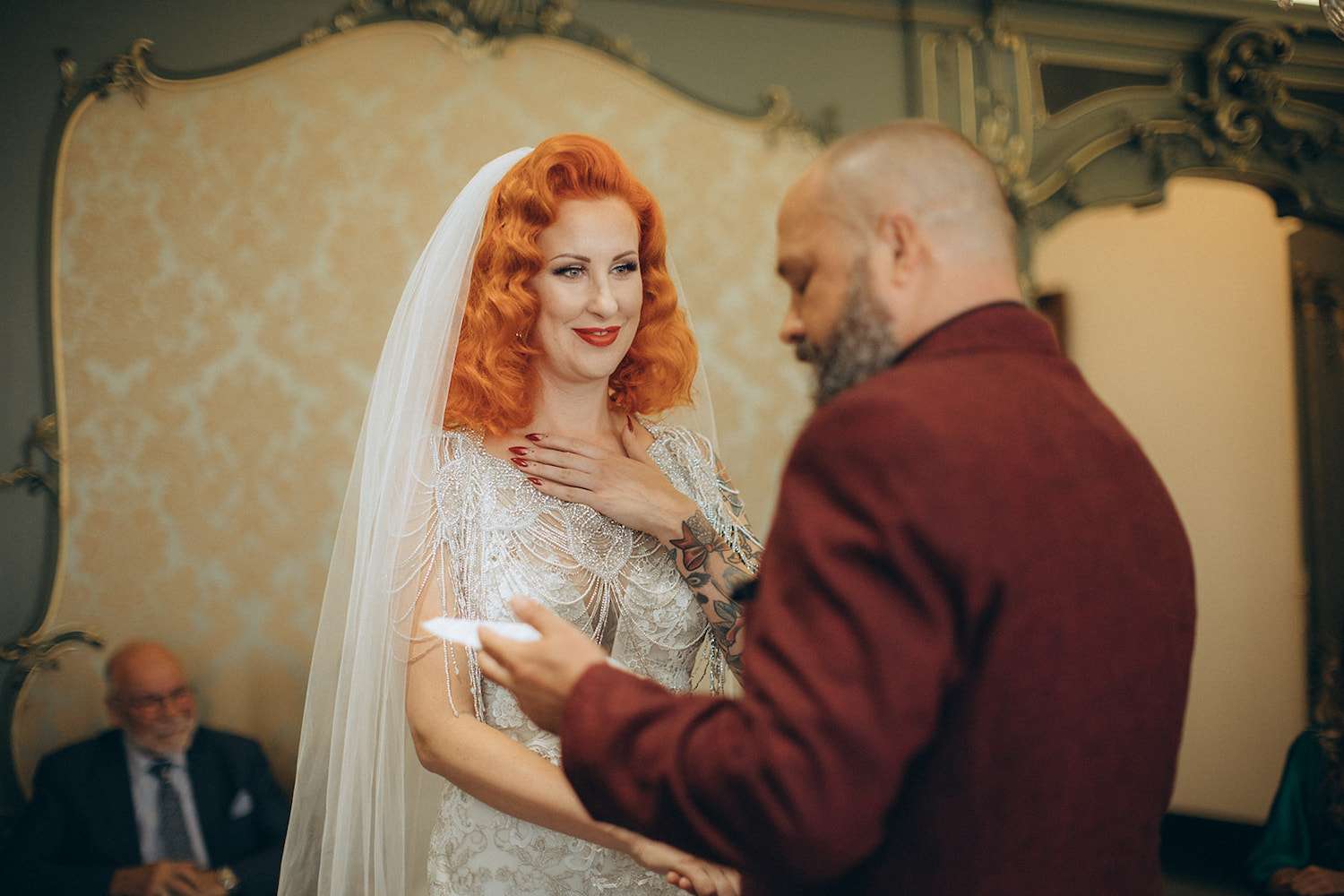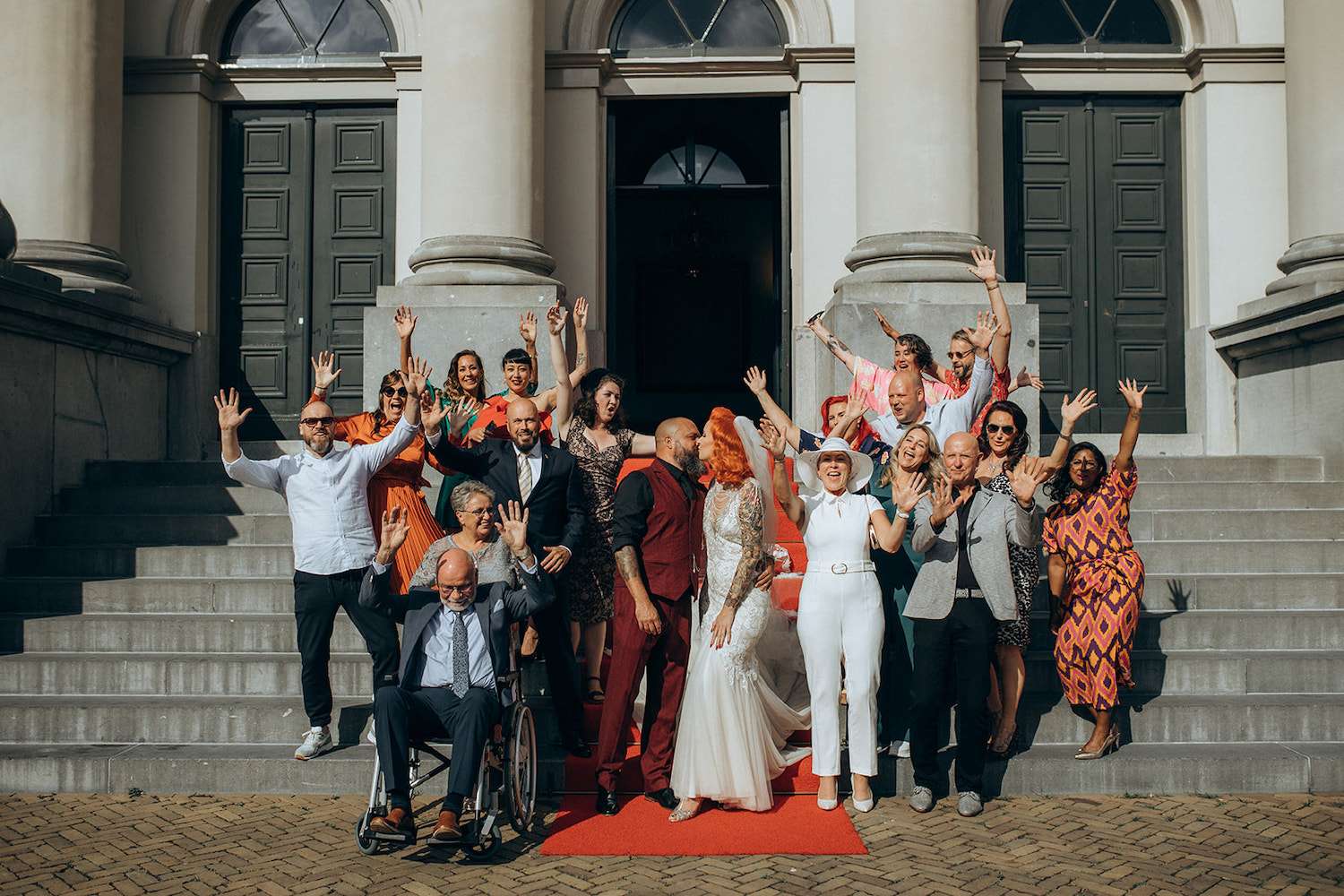 Choosing Etta James At Last as their processional music, Vivian and Edwin recited their own, personal vows. Their officiant created a wonderful introduction, only having met them once, which suited the couple so well. Once legally wed, the party moved to 't Vlak, the tapas bar, where the couple wanted to add some personal touches. They created a guestbook with skulls on the cover and a sign for the door, as well as painting whisky and wine bottles black and filling them with flowers before placing them around the bar.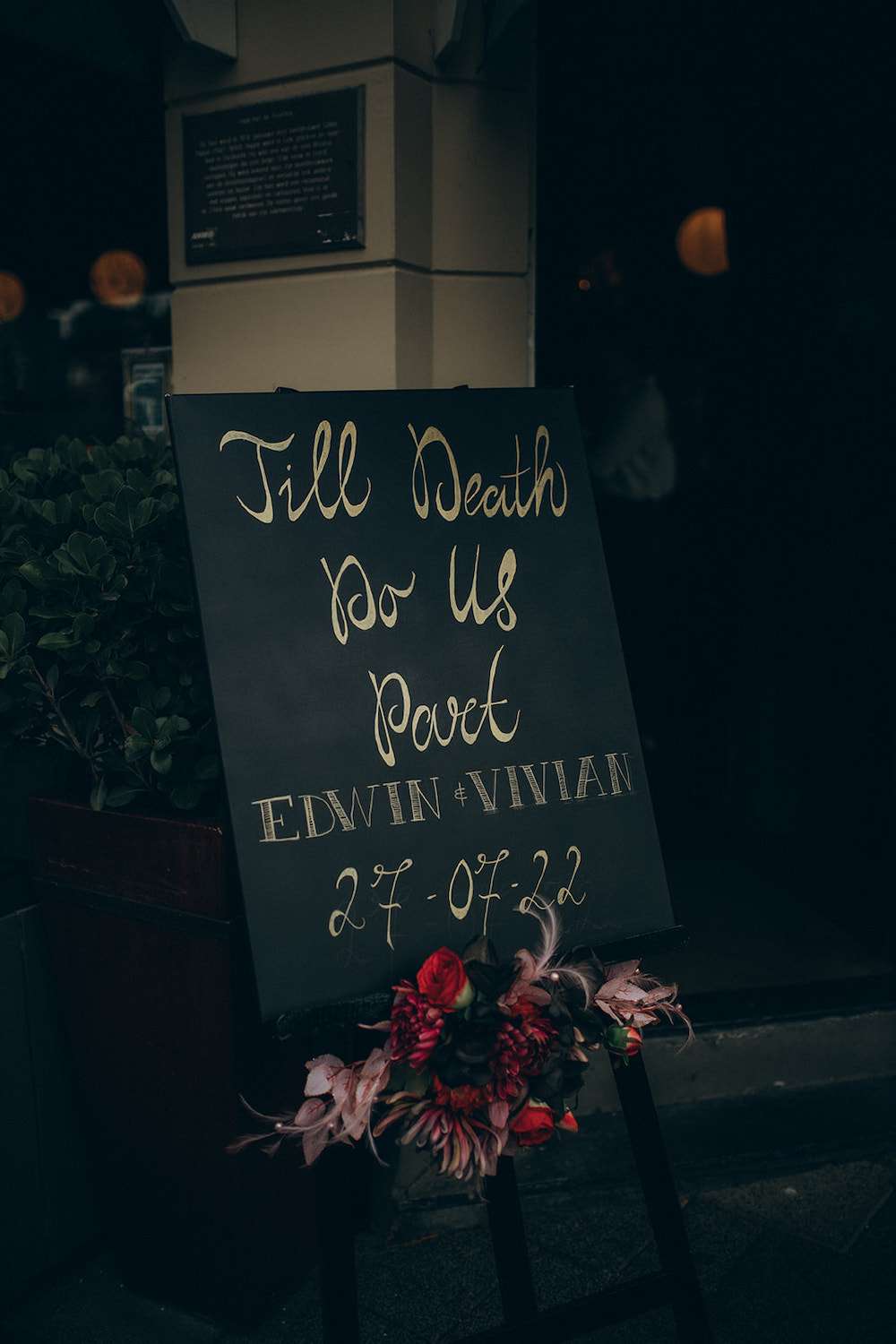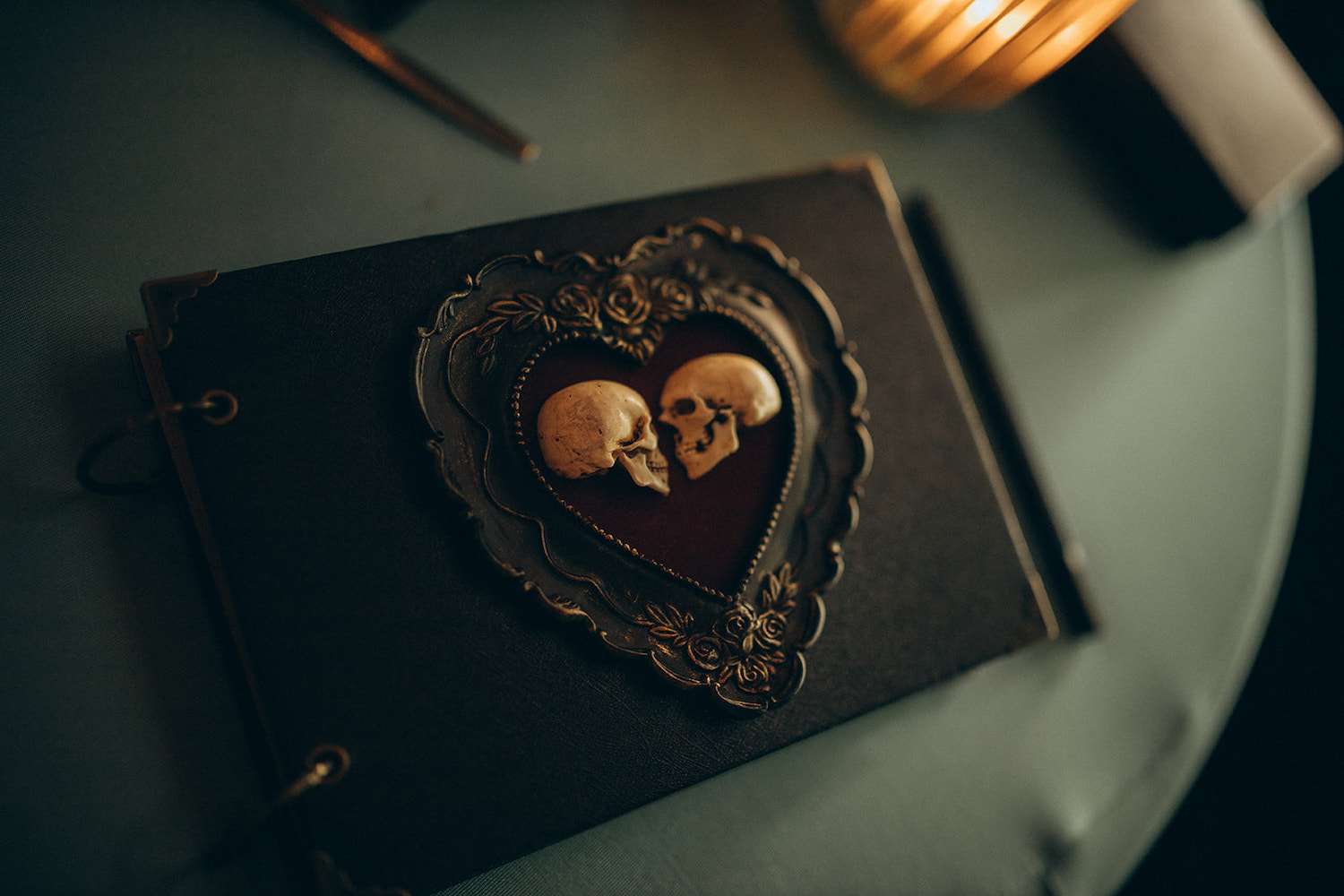 Their ceremony was at 5pm and they ended the night by midnight. Keeping the day as an evening celebration suited Vivian and Edwin perfectly. The bride explained, "We loved that we kept the day short. It keeps it pure and energetic and fun."
Offering advice to couples looking for a similar wedding day, she concluded, "It may take some extra effort to explain your wedding plans to others, especially if they are less traditional, but don't let it stand in your way. Do what you want! Not what is expected. Just be you!"