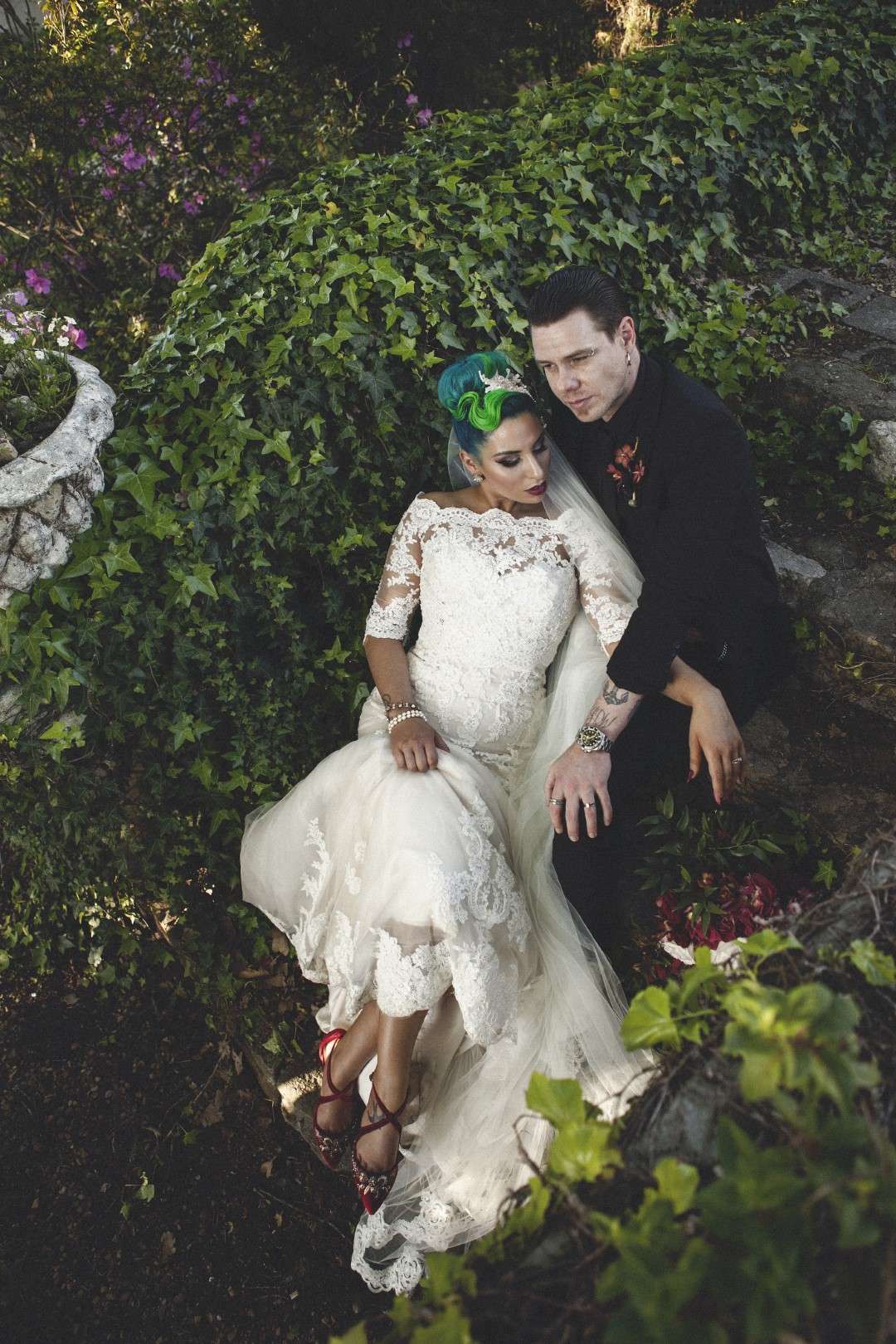 Gabbi and Kyle met through the alternative nightclub scene in South Africa. Ten years to the month that they first laid eyes on each other they were hitched at Langverwagt Historical Farm in Cape Town.
Touches of Spanish culture were incorporated throughout the day to reflect the couple's love of the country. It was the first place that they vacationed together and continues to be their favourite place to visit. "Besides the fact that I am completely in love with all that is Spain, it was on our very first vacation overseas together, in a beautiful 18th-century hacienda in Toledo", the bride began. "We wanted to get married there but couldn't afford to do a destination wedding with 90-100 close family and friends included, so the challenge then became to recreate the look and feel back home in Cape Town."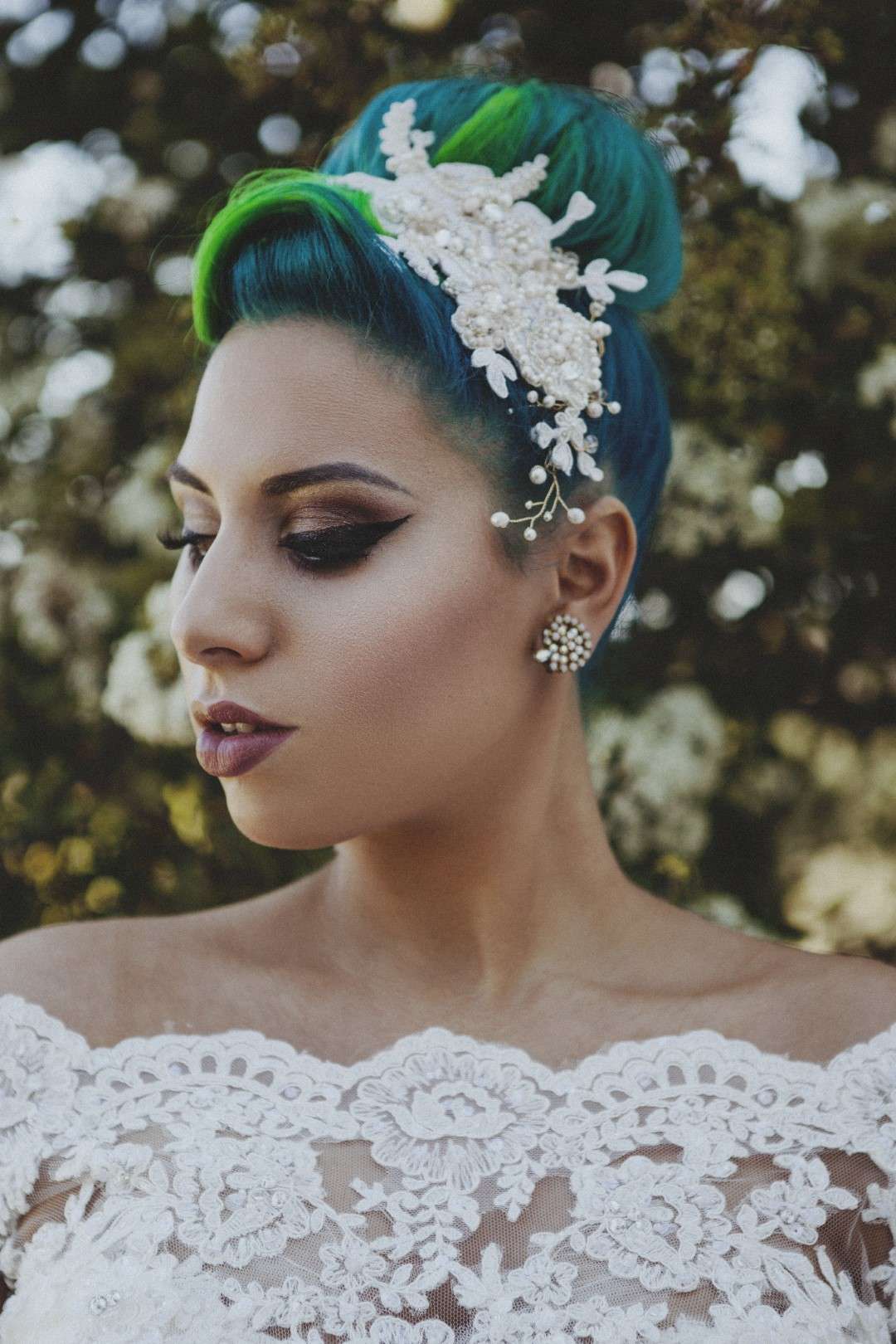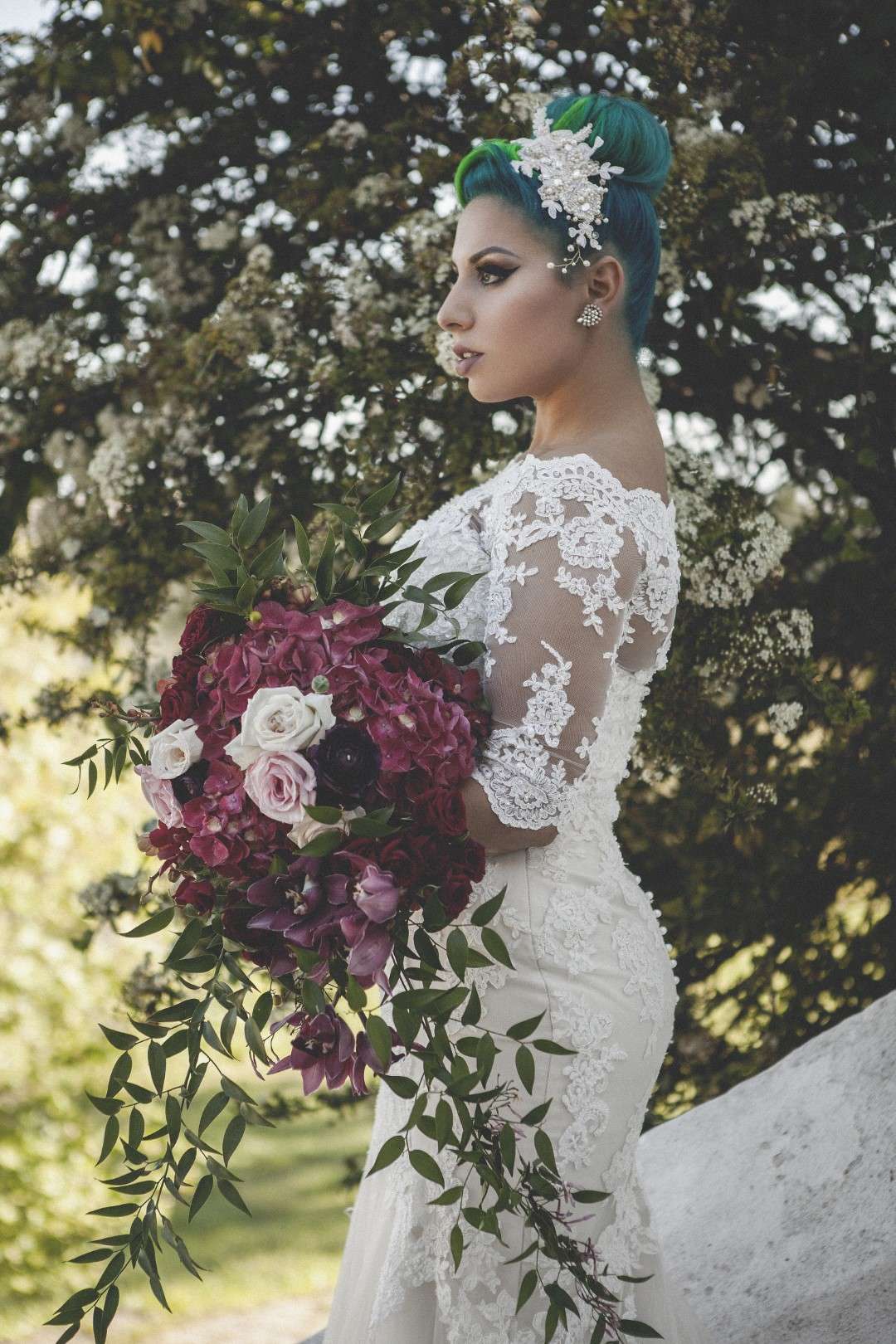 "The aim was to not create a cheesy Spanish theme, but to rather incorporate aspects of the style and food in the right environment to recreate the same ambience. I really wanted it to feel genuine and for guests to truly feel transported. Added to this I wanted to add some vintage touches to reflect my personality, and bit of a Rock n Roll flare to represent Kyle. Overall we wanted a sophisticated and classic look for us to look back on one day."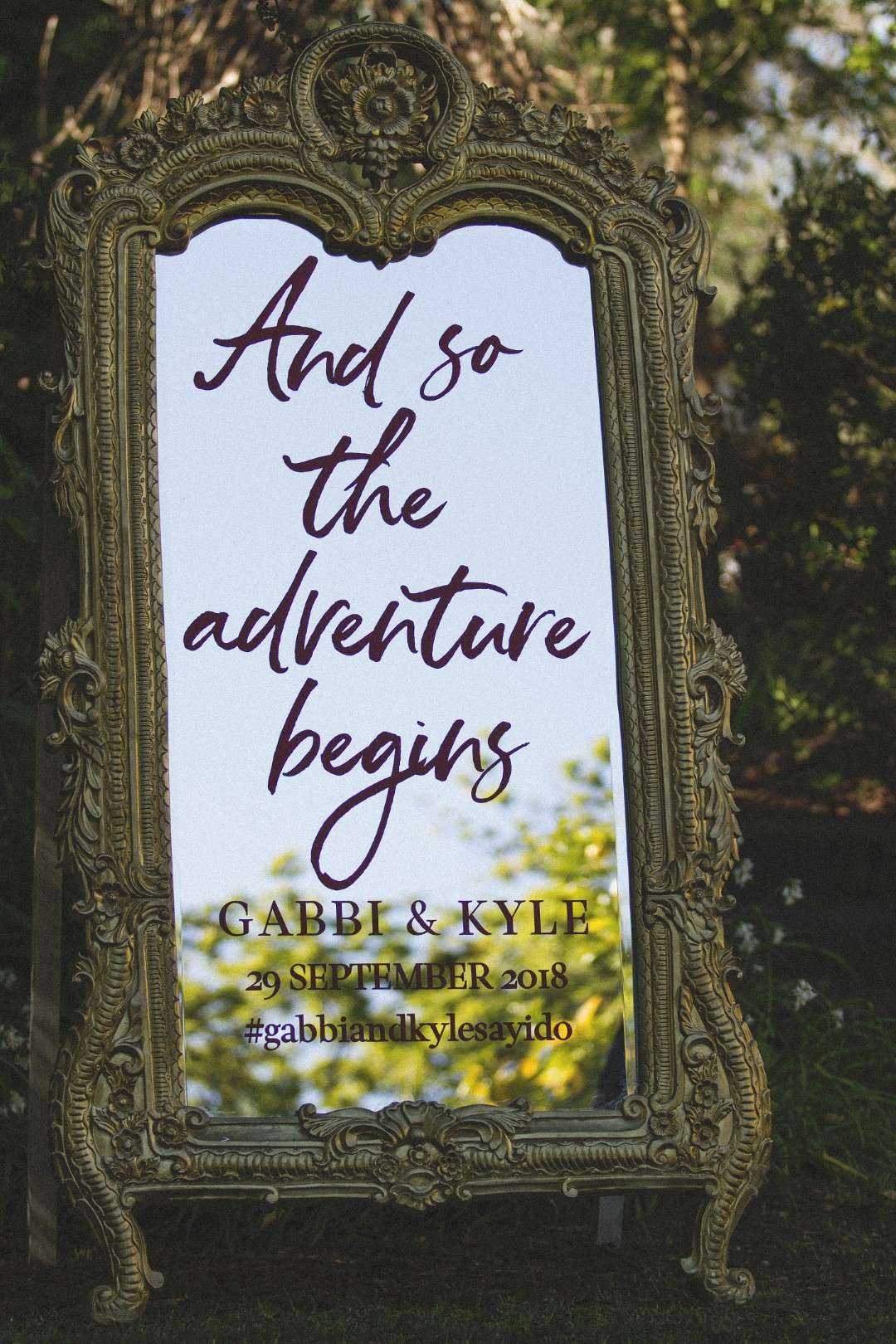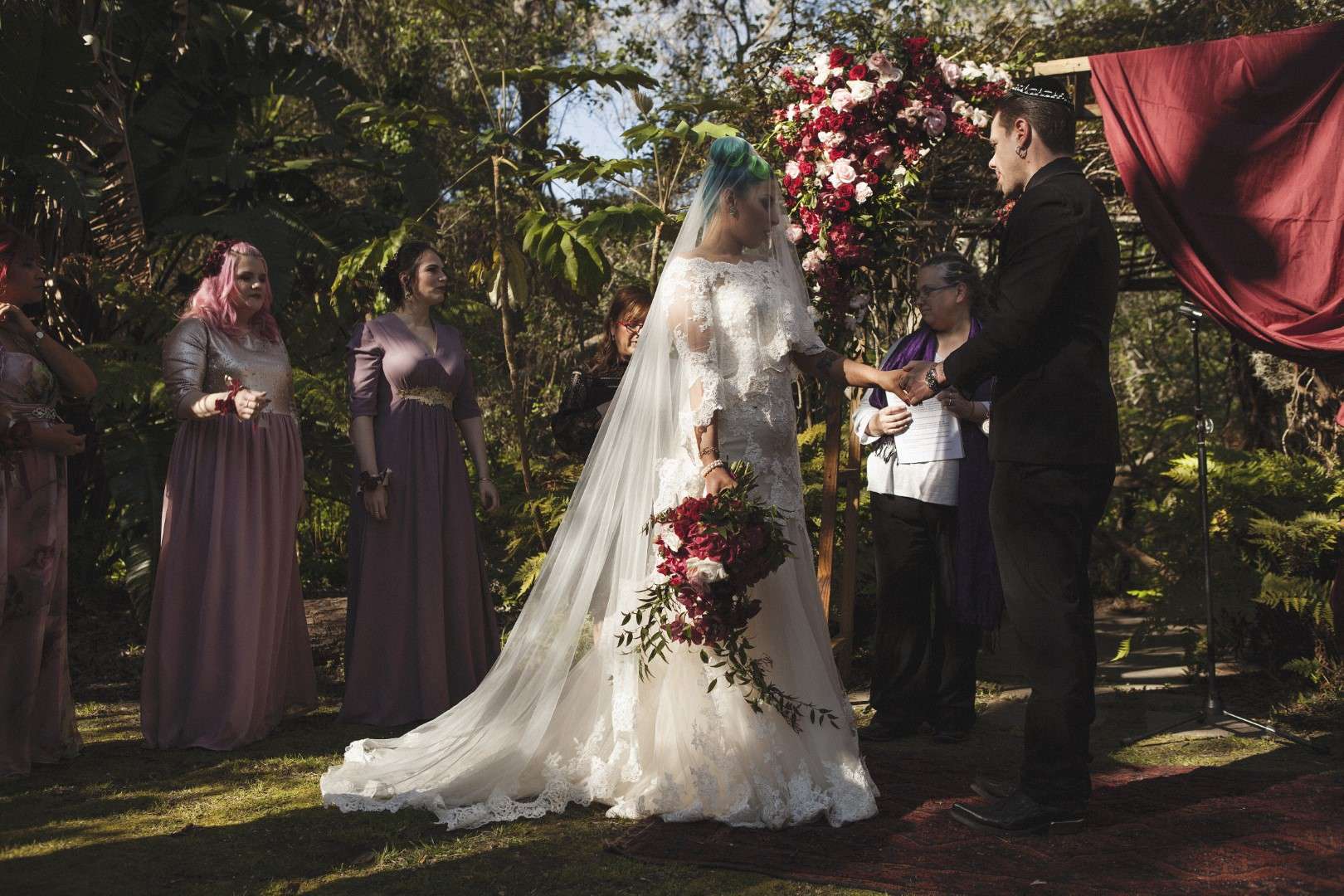 "Music is a very large part of our lives, as we both feature within the local rockabilly community, and I wanted to add a touch of Rock n Roll to the day. I loved the acoustic guitar guestbook we did. The guitar was my mother's growing up, and has just always been around, and moved with us, over the years, albeit not played since I tried my hand on it for a few years in middle school. A talented tattoo-artist friend of ours painted and monogrammed her for us and after being signed by all our guests, now has a place of pride on our lounge wall, alongside all of Kyle's other guitars."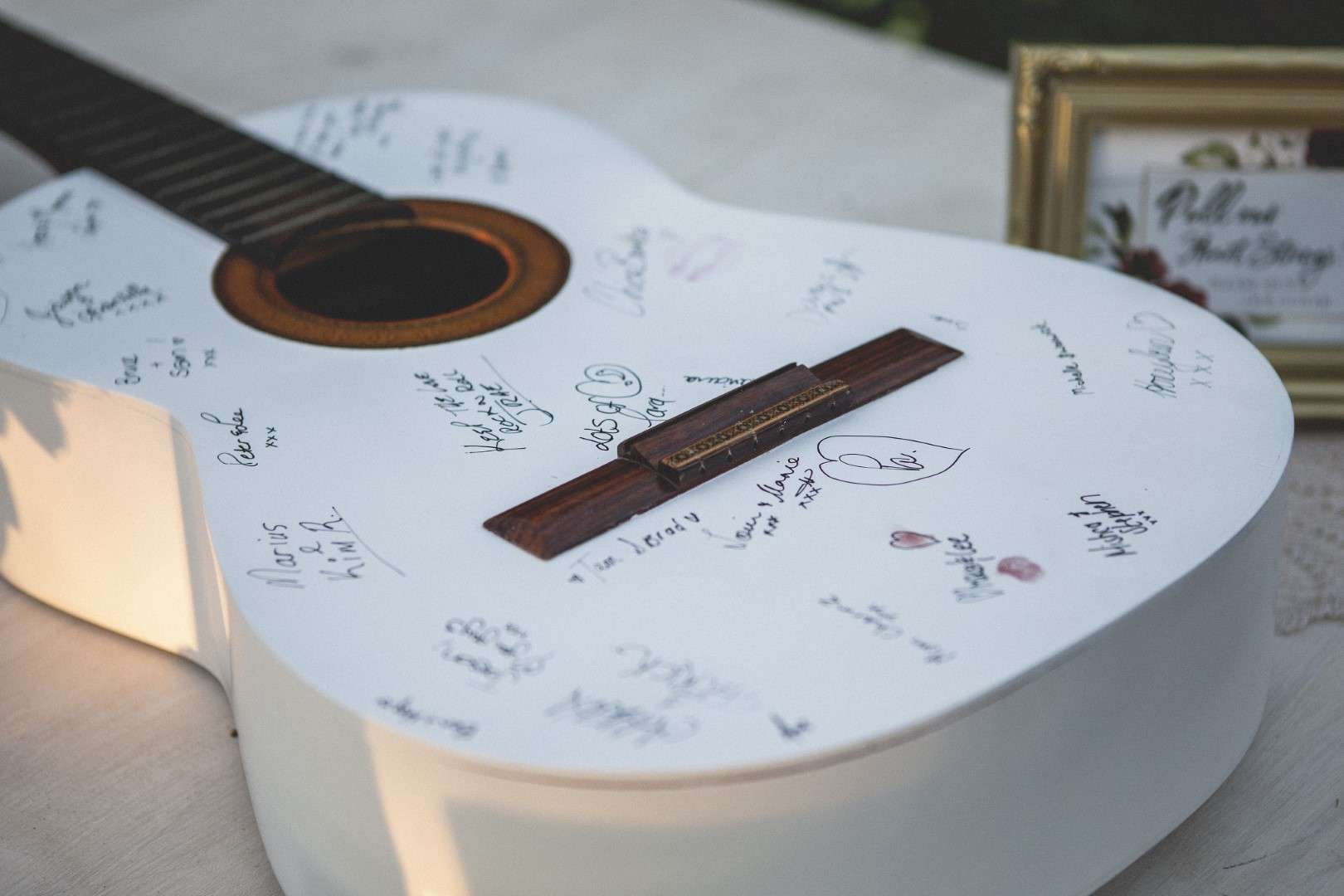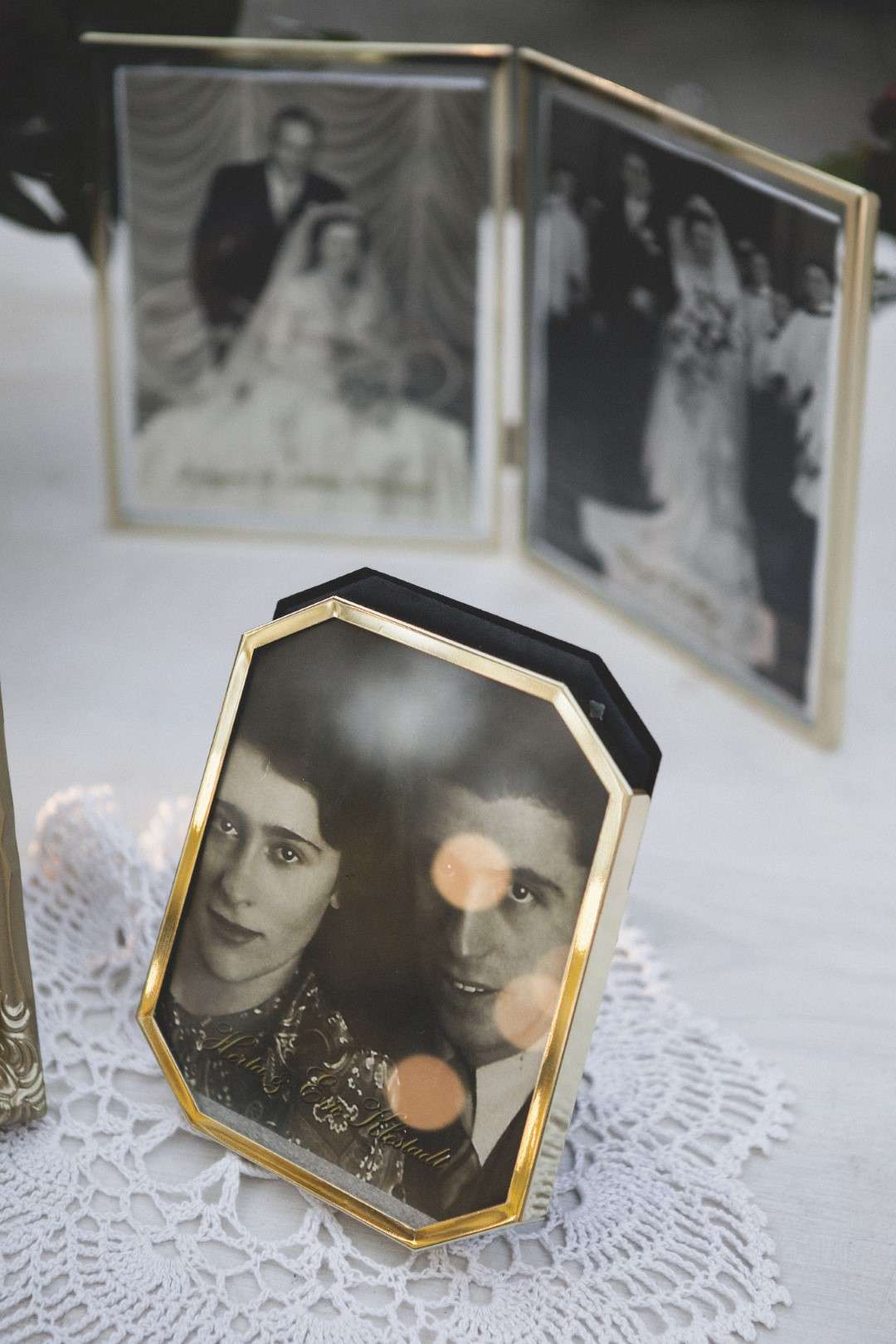 "We offered tapas in the secret garden during cocktail hour and individual paellas as main course during the sit-down reception in the centuries-old wine cellar, which actually featured gigantic old Spanish urns", she continued. "Guests could help themselves to beautiful lace hand fans to keep cool during the outdoor ceremony, sip on Tinto de Verano and Cerveza Limon, sign our acoustic guitar guestbook, smoke after-dinner cigars while reclining in vintage wingback chairs; and take home small homemade bottles of olive oil, which I personally designed labels for, filled and infused. I loved incorporating the Spanish theme into small details, such as the menu cards, which also doubled as wine glass covers while guests left their table. This menu/cover also explained that 'tapas' is derived from the word 'tapa' which means to cover, and tapas food was initially created for the exact same reason – to cover up a glass of wine."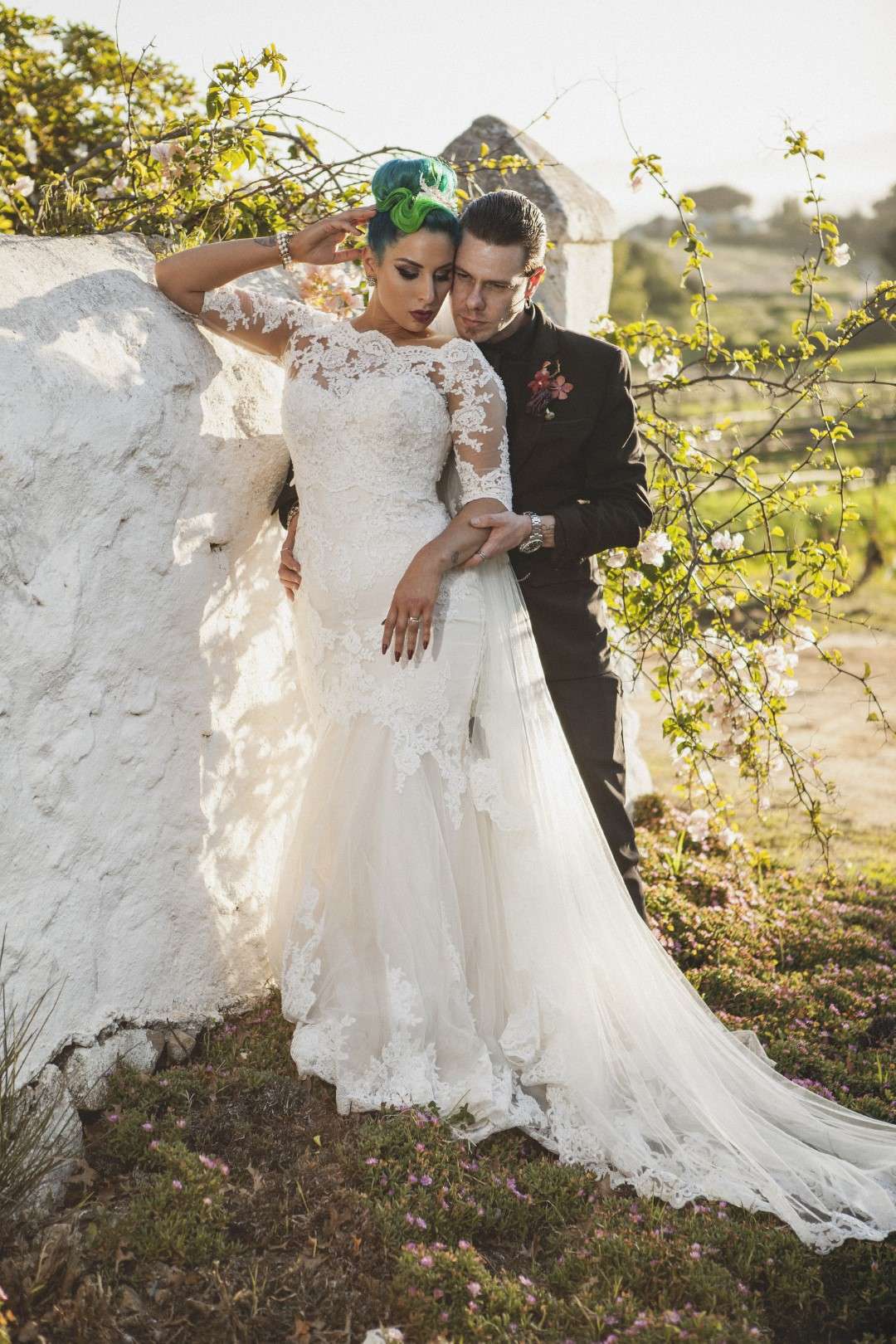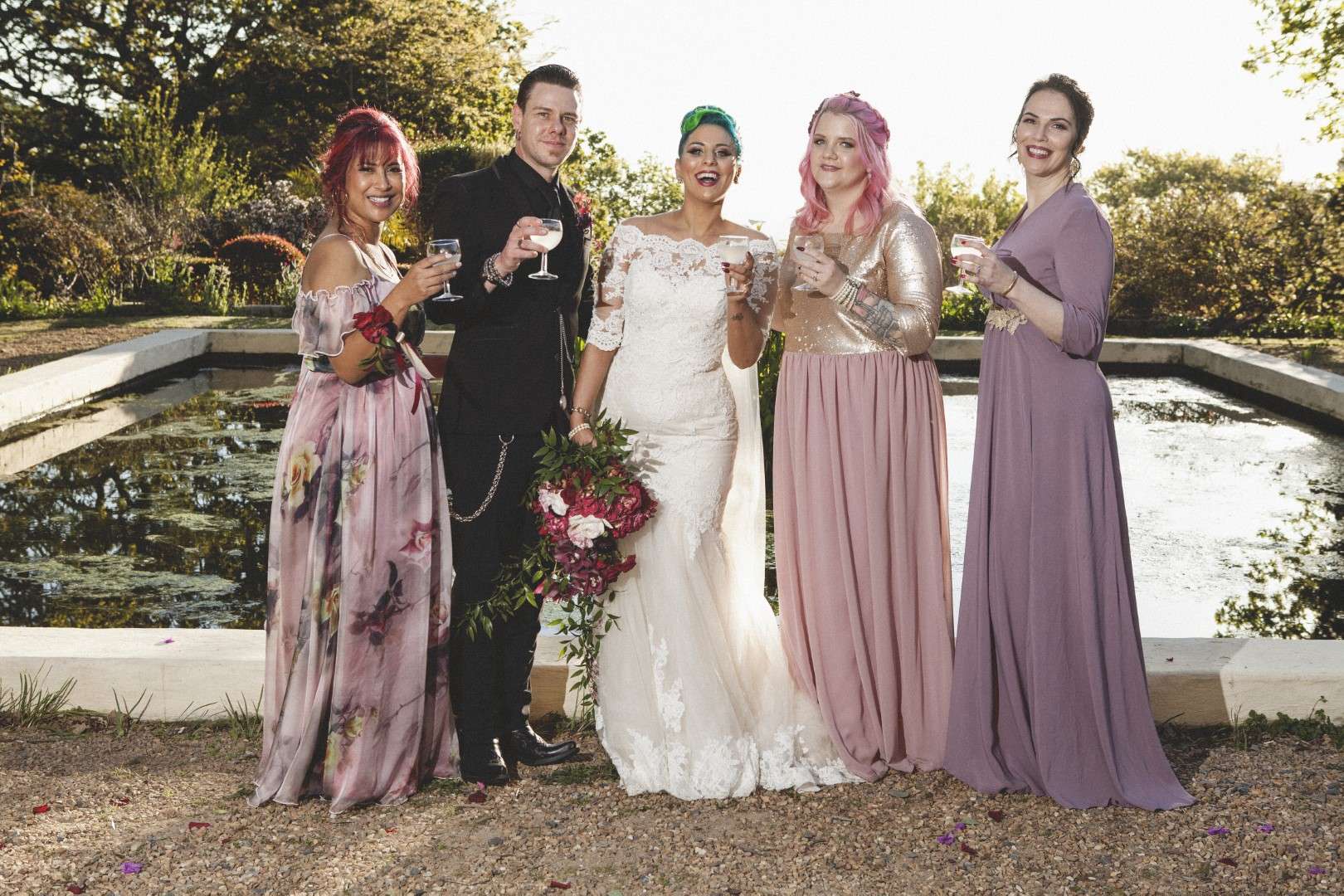 They wanted to include their friends and their talents in their day as well, so hired many of them as their wedding vendors. Their photographer, musicians, cake maker and DJ were all close friends of the couple. "This made the day feel genuine and personal to us, as well as completely unique, as no other wedding would have this compilation of vendors", she explained.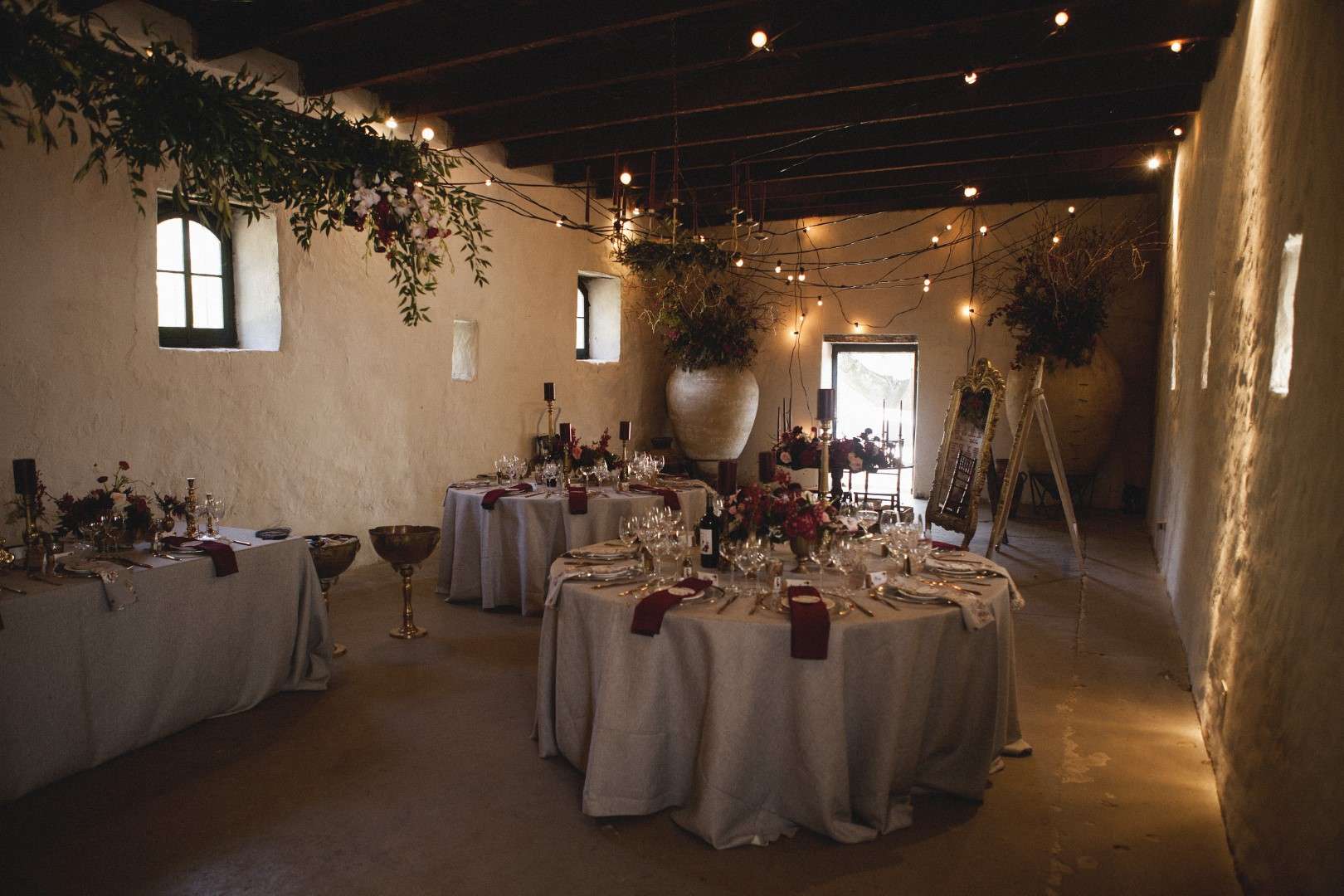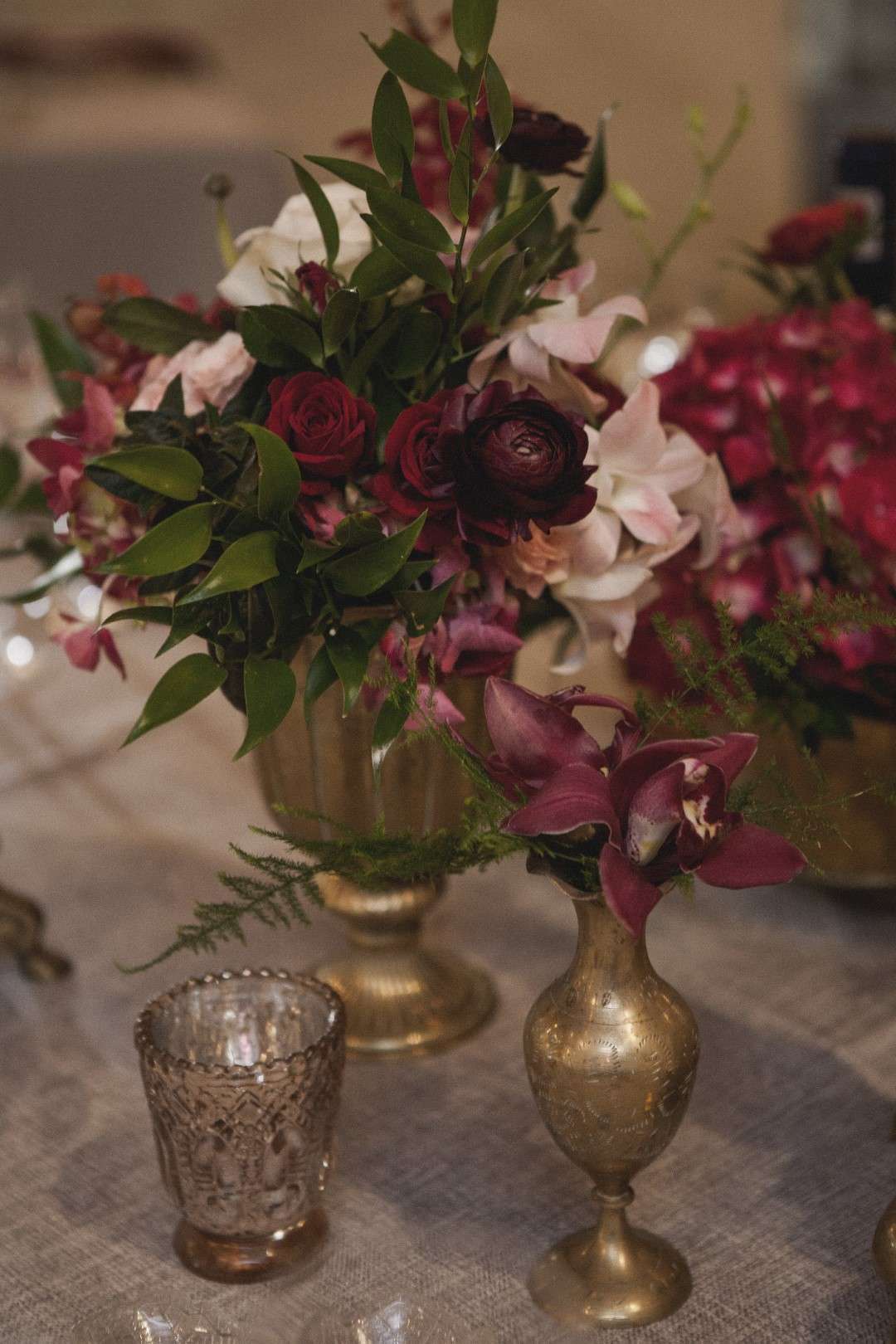 Their ceremony was non-denominational, but included aspects of the traditional Jewish ceremony as per the bride's family's faith. "My aunt recited some of the elements of a Jewish ceremony in Hebrew, including the traditional Seven Blessings, while I walked around Kyle seven times. To close the ceremony, before Kyle got to step on the glass and have everyone cheer 'Mazel Tov' I asked our mothers to recite a modern interpretation of the Seven Blessings in English, not only for us, but as a blessing for all our guests."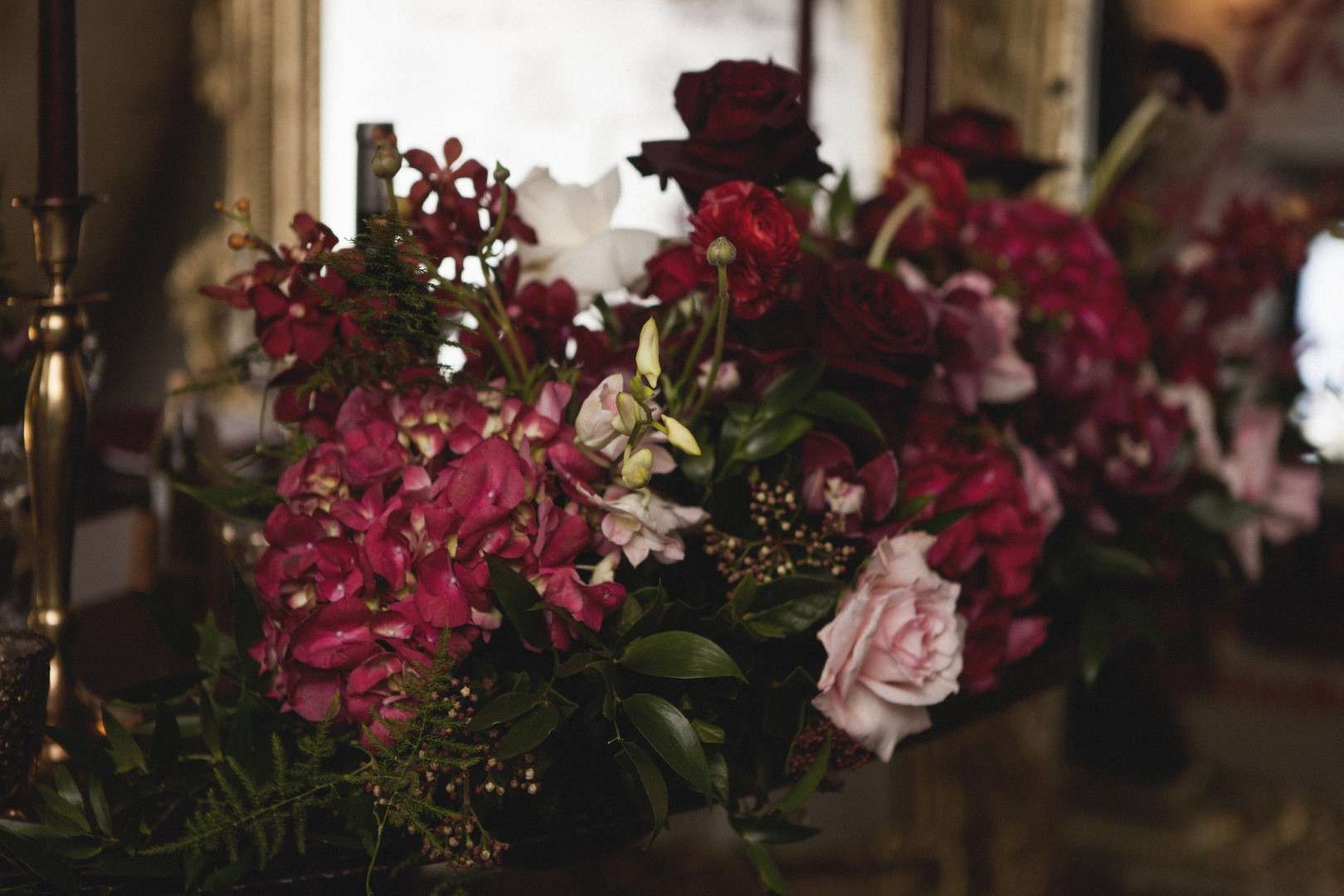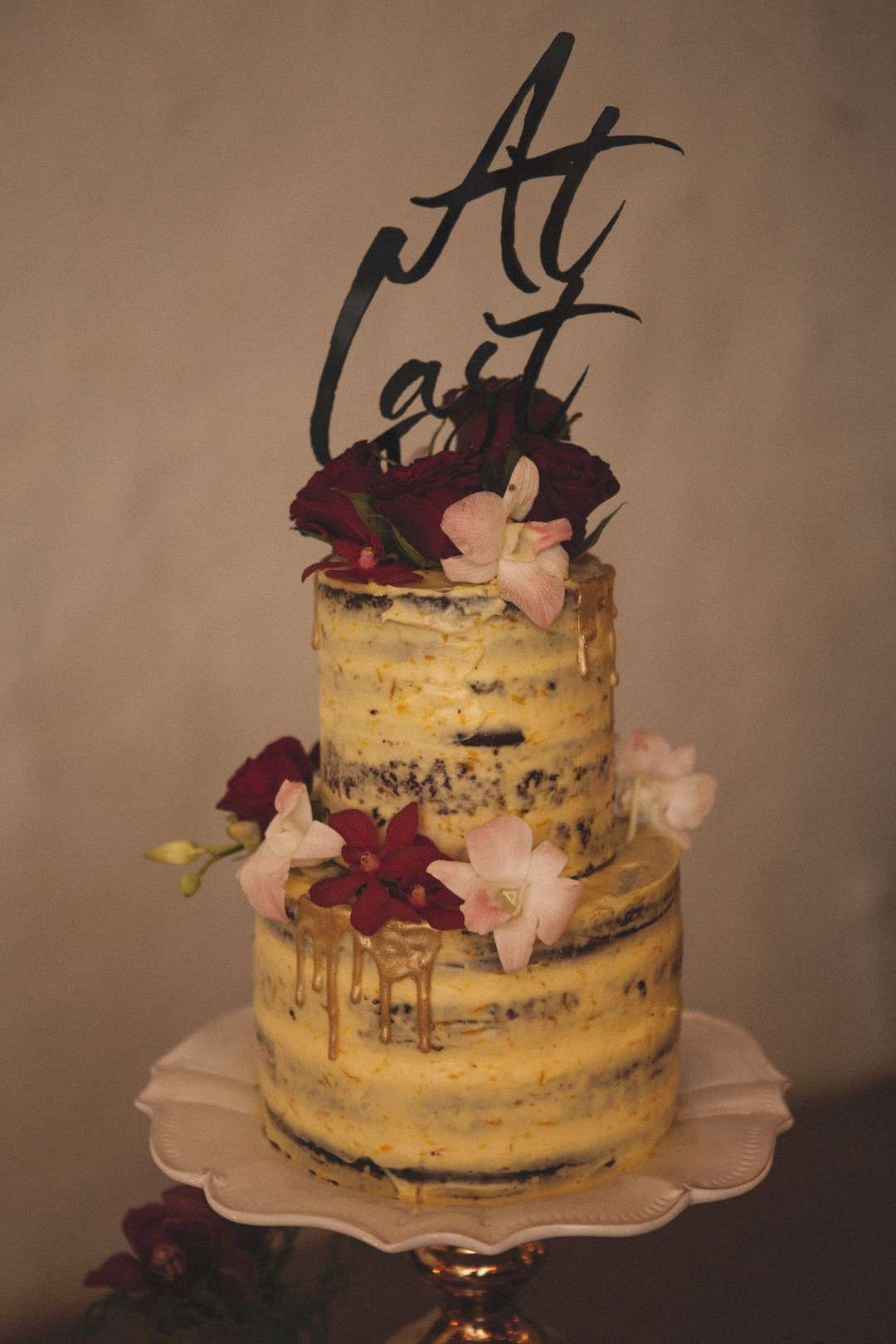 "At the end of the day it may not have been the most lavish, or most unique wedding ever, but it was a genuine representation of us", she concluded. "It was an intimate and personal affair to share with those we love. I enjoyed the whole process of creating and planning the wedding, from creating mood boards, to research, to venue scouting and DIY projects, I loved it. Yes, dealing with budgeting and the financials, and the stress of going over budget and figuring out how to pay all the bills coming in are never fun, as I handled this all myself as well, but I worked with such an amazing group of people, and my family are so supportive, that it really allowed me to immerse myself in all the fun of it."