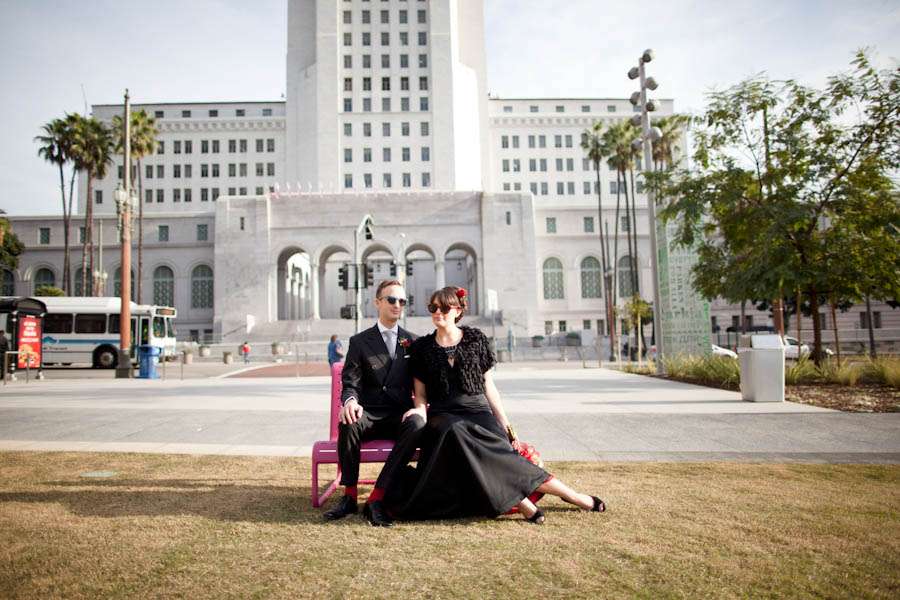 Megan & Chris, who met through the online dating website OKCupid, were married in LA. They chose The Chapman, located downtown, for the venue. Their ceremony took place on the roof and the reception was held in Los Angeles Brewing Company, which is located on the first floor.
"Some of the differences in our wedding were due to actually following traditions", began the bride. "We picked some older ones that have mostly gone out of fashion. We had a very small ceremony and reception for an intimate group followed by an after-party for much larger group. This used to be much more common. We had our wedding party wear their own clothes, not rented polyester suits or equally awful matching bridesmaid's dresses. But then again, we had mixed genders on each side of the aisle (we each chose a male and a female friend to stand with us), walked down the aisle together and used a piñata in lieu of any cake or other dessert."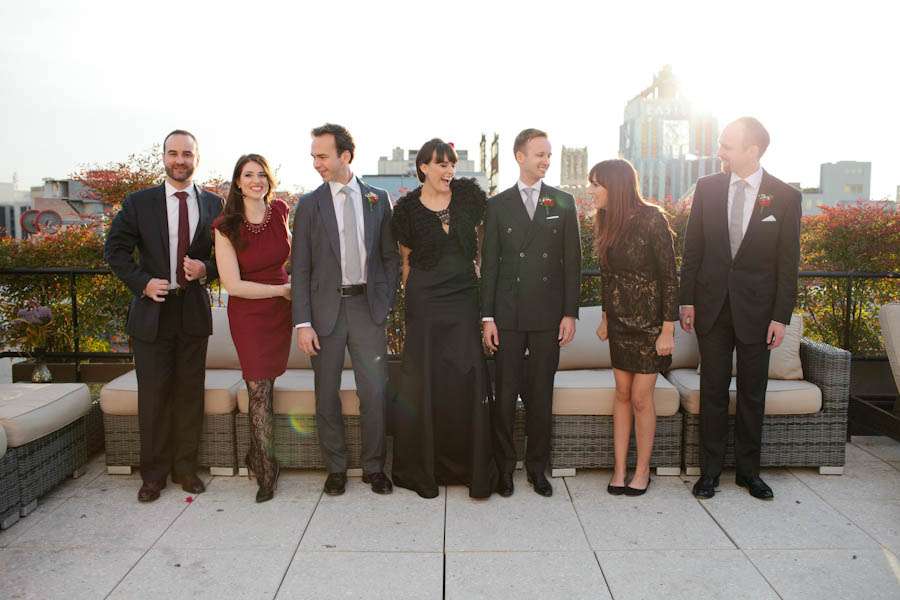 "We had our friend Jonathan get qualified as a Deputy Commissioner of Marriages to perform our ceremony. We never made mention of it during the day, but took note of the irony that as a homosexual man in the state of California, he is not legally permitted to marry someone he loves but he can take part in a wedding by performing the ceremony for the two of us. We look forward to the day where he would have the ability to, should he desire, be a participant in a marriage ceremony himself."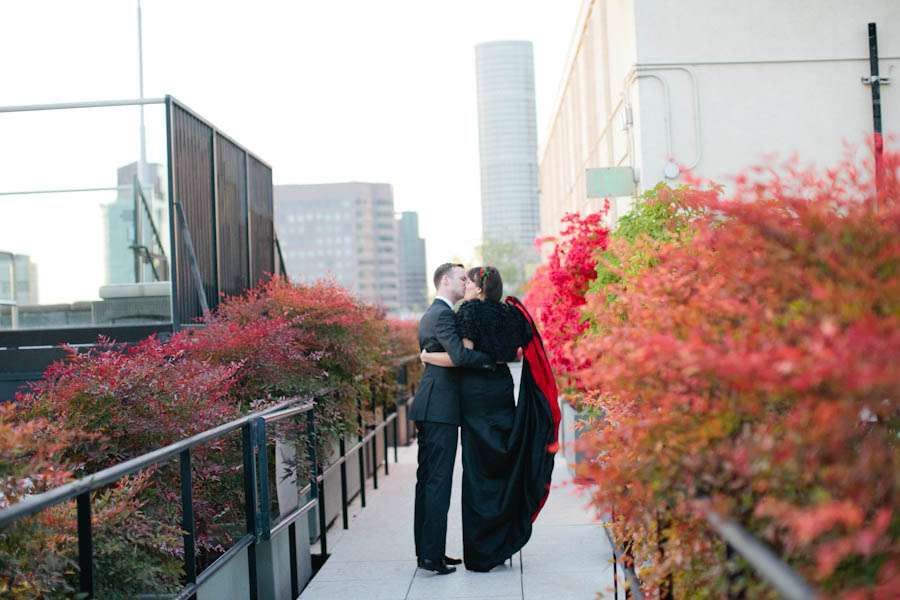 Although the couple didn't want a purposeful colour scheme, Megan opted for a dramatic black and red wedding dress and these colours continued subtly through a few other key elements. "Our 'theme' was definitely accidental", she explained. "We never gave any thought to a theme other than the two of us but red and black ended up emerging."
"The piñata was the absolute highlight", Megan concluded. "It would have been too dangerous to use a blindfold, so we just held a bat together and smashed it with perfect coordination between the two of us. Then we each downed one of the awful mini-bottles we'd stuffed the piñata with, which were disgusting. It was a very cathartic experience!"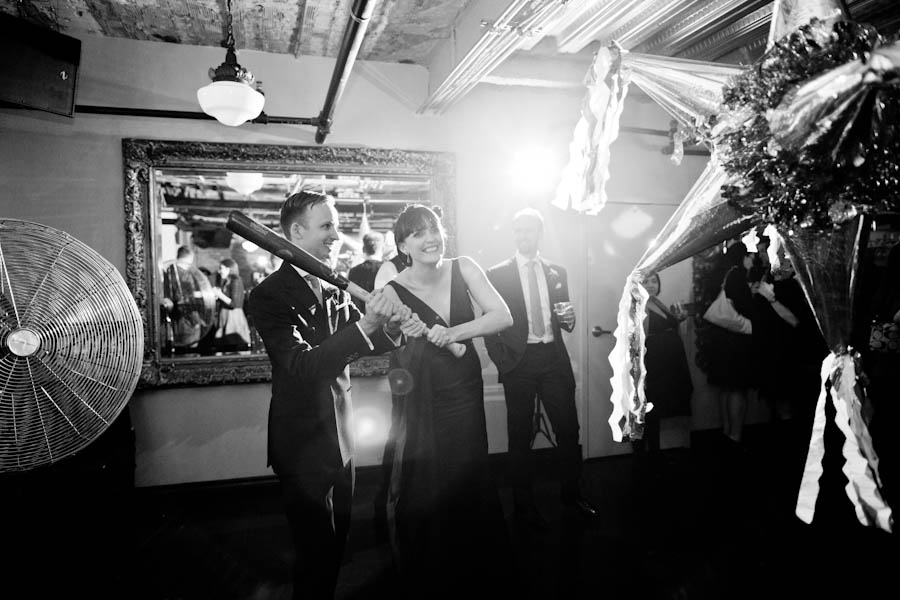 Fantastic! Thank you to Megan & Chris and their wedding photographer Athena Kalindi for sharing with us today.