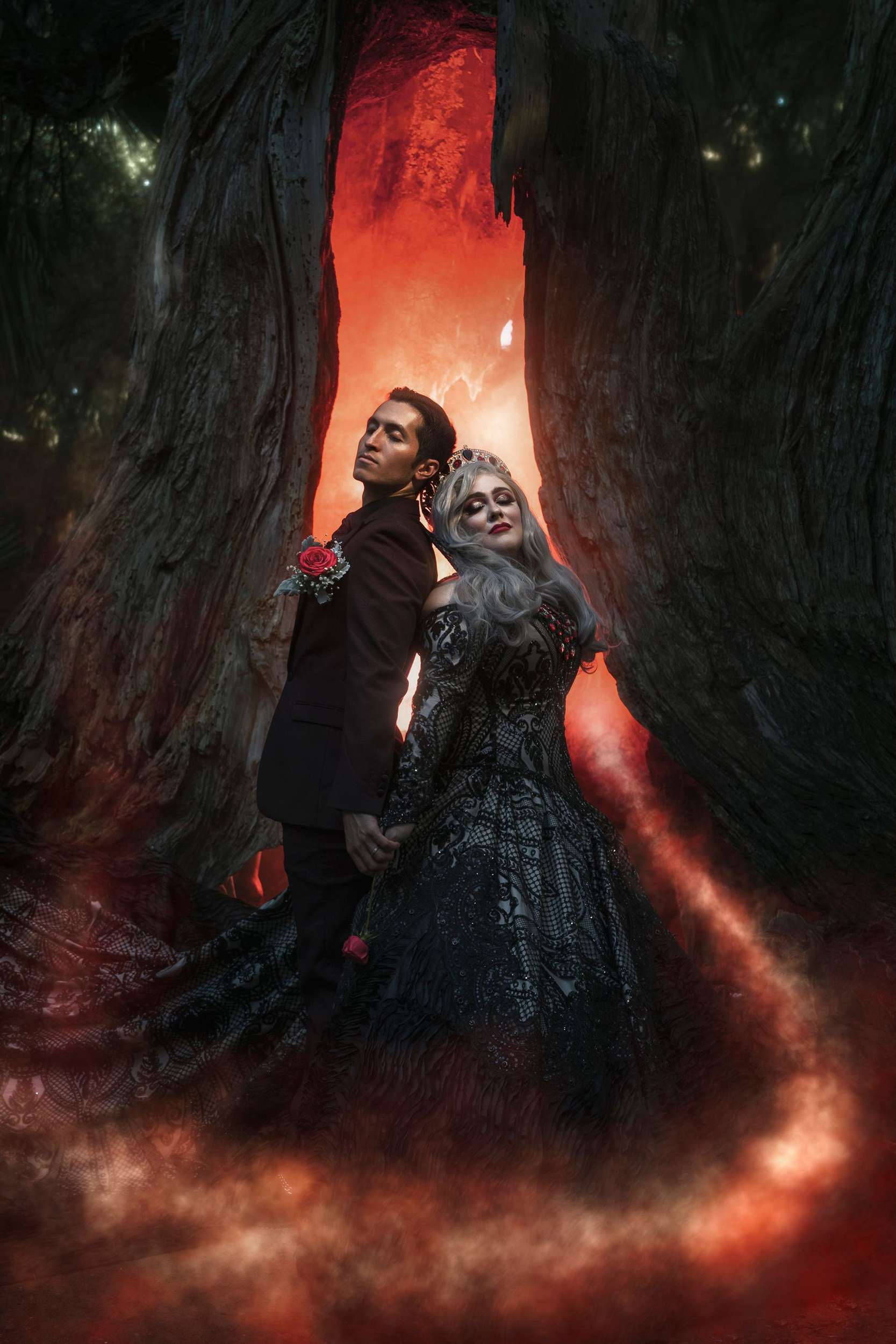 Vampires, The Corpse Bride and Edward Scissorhands were the main influences for Abigail and Alejandro Mexican wedding. Married the day before Halloween (which was also the groom's birthday!), the bridesmaids walked down the aisle carrying broomsticks and the groomsmen held candles. They also included 'easter eggs' for some of their favourite fandoms throughout the day such as Game of Thrones and Harry Potter.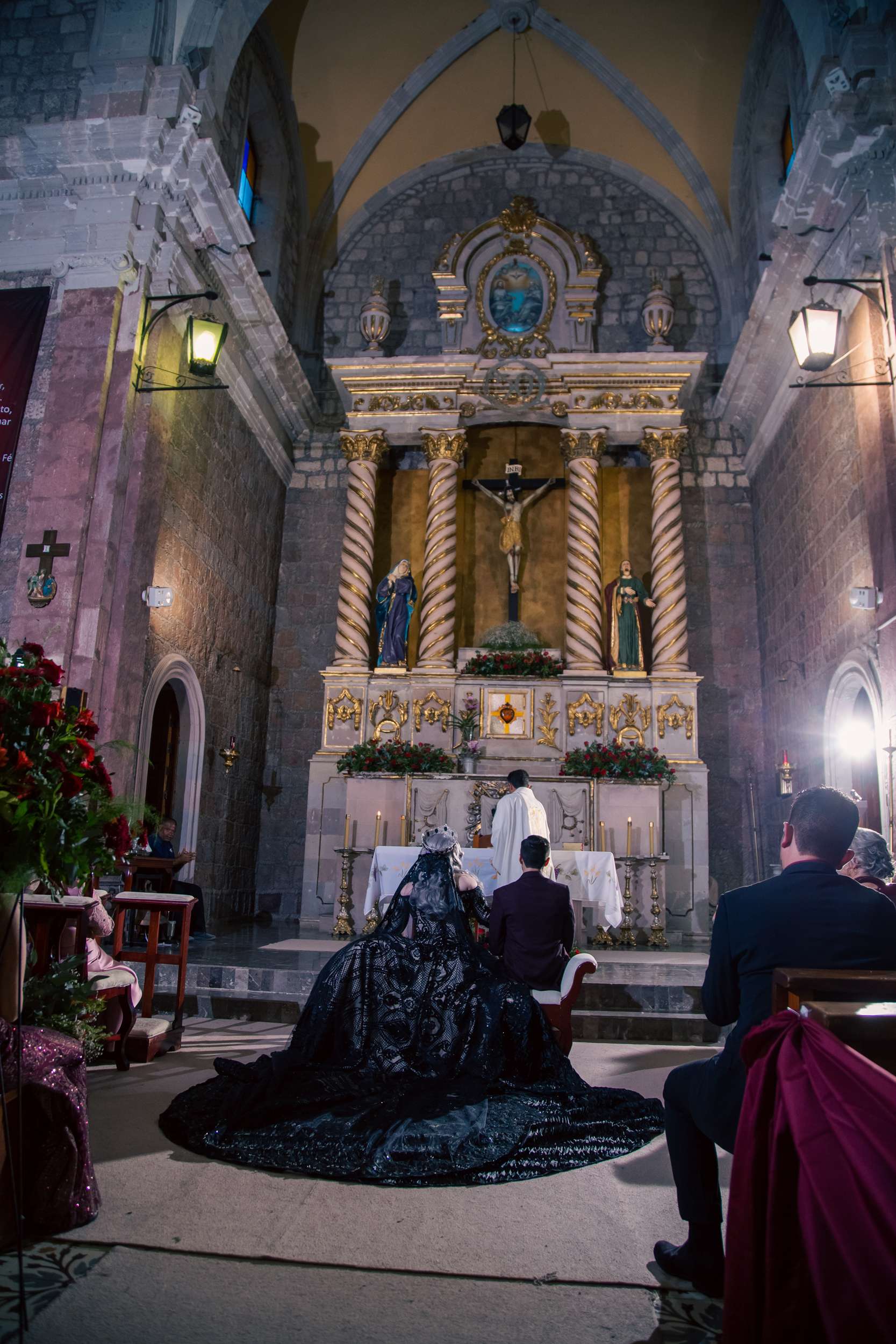 "Bram Stoker's Dracula was the main inspiration for the wedding theme", Abigail told us. "I love vampires so much and I thought the theme would be so elegant."
Both Catholics, getting married in their church was also really important to them and they were thrilled when their priest allowed it, despite their gothic theme. Abigail walked down the aisle to Ice Dance from Edward Scissorhands.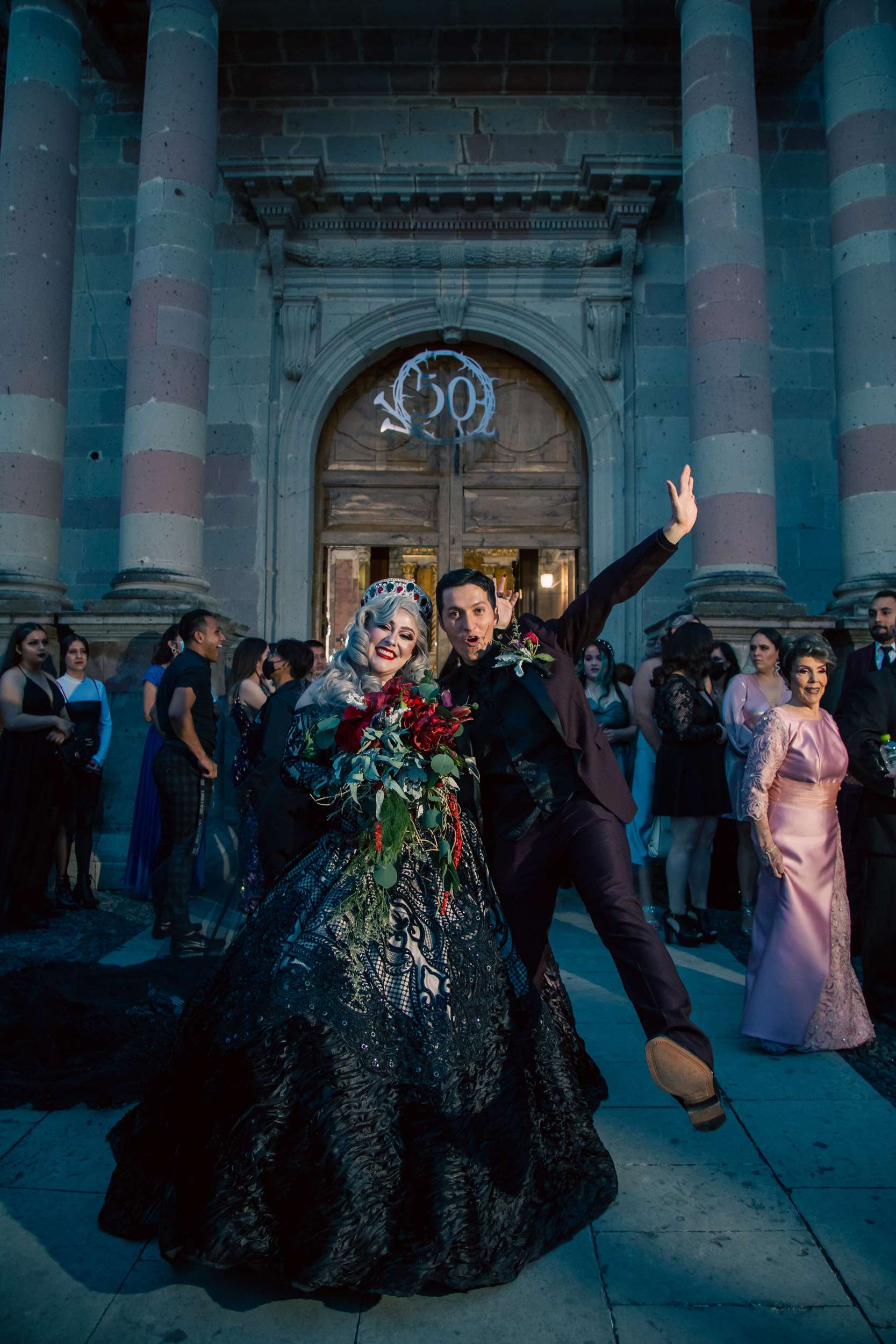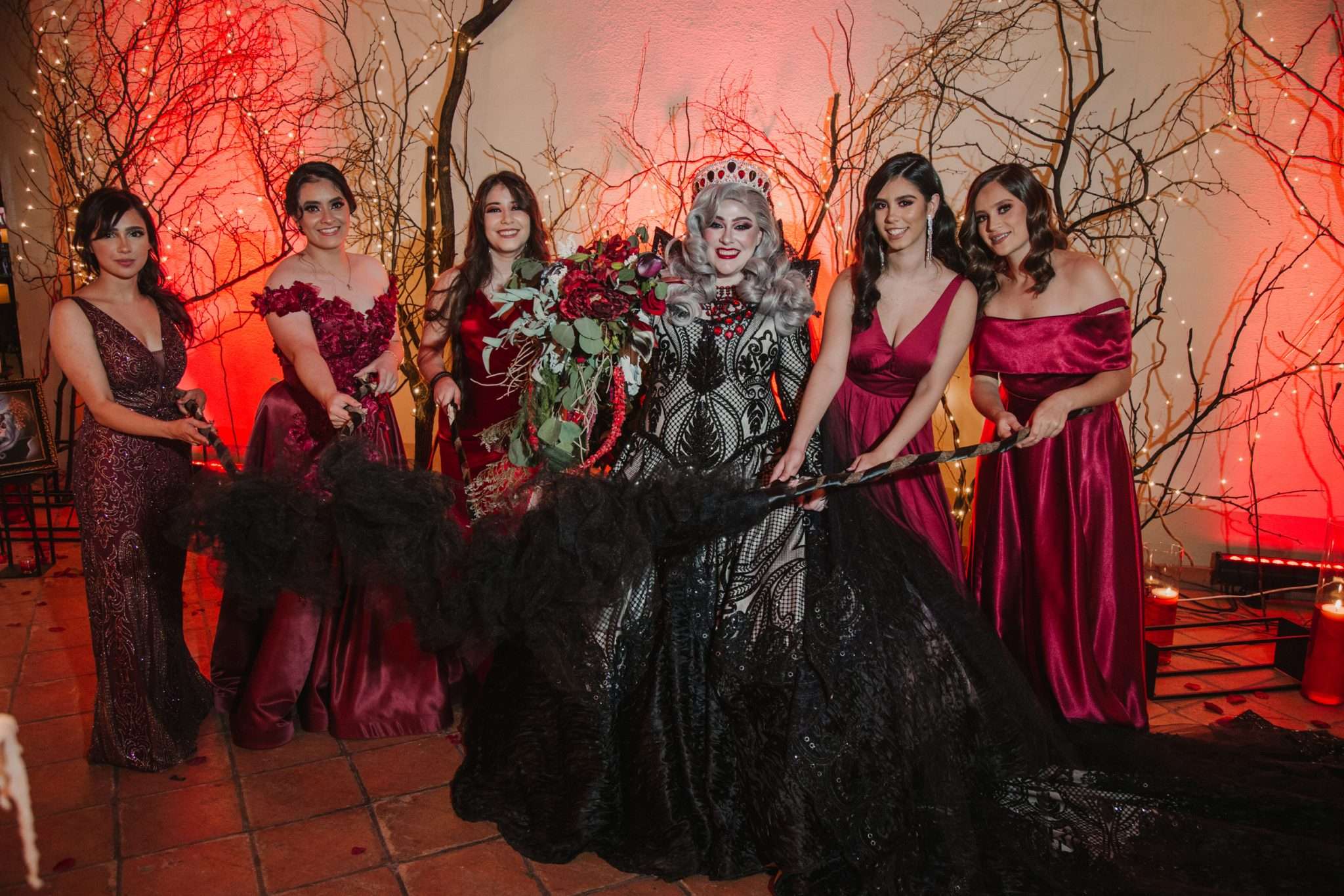 "Where we live people are very religious", she explained. "I had to make a case with information and photographs of different eras for the church to let me wear a black dress! I'm the only gothic girl here and I wanted a wedding that would represent us." They had a second ceremony at their reception venue too where they were able to read The Corpse Bride's wedding vows and include Game of Thrones references too.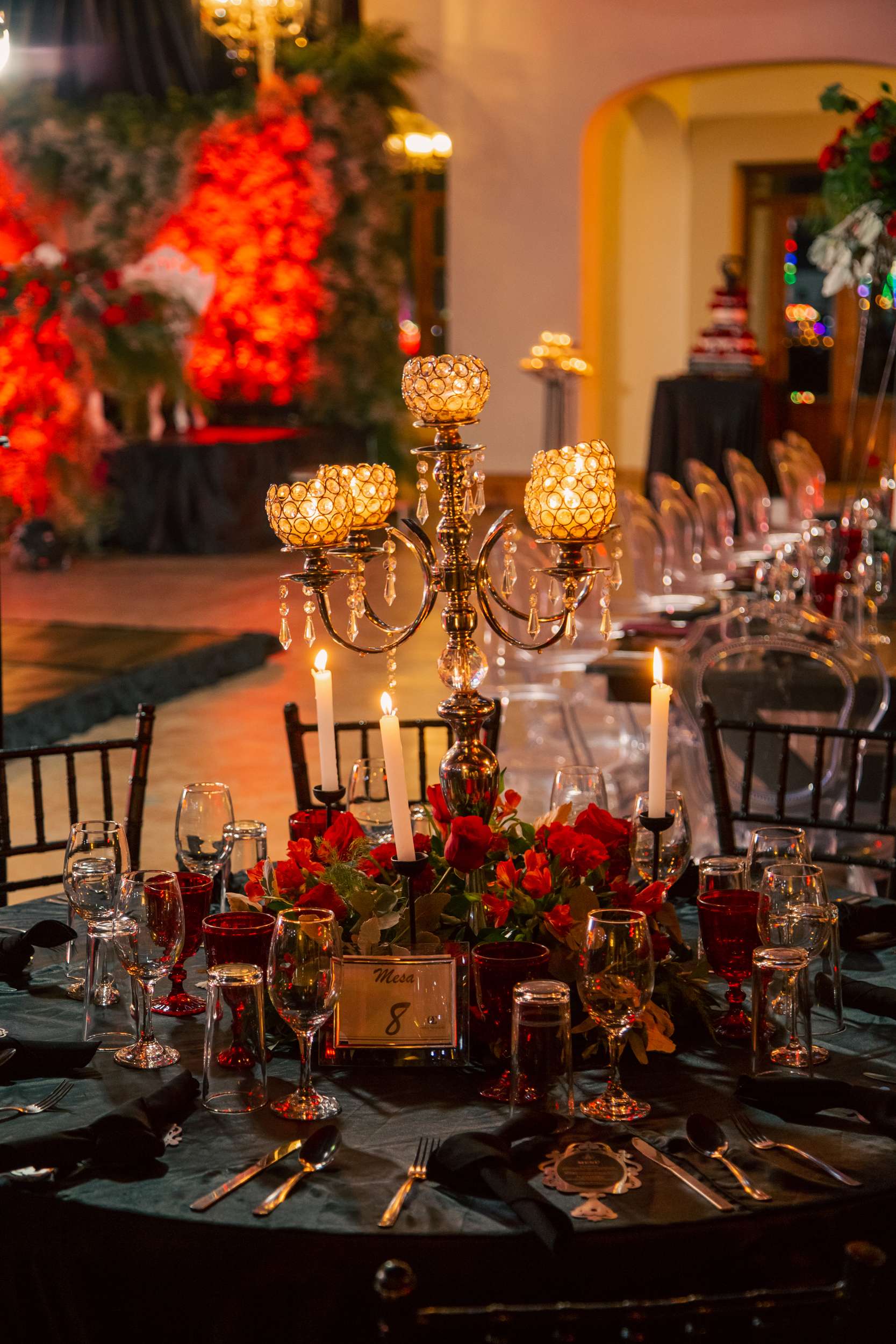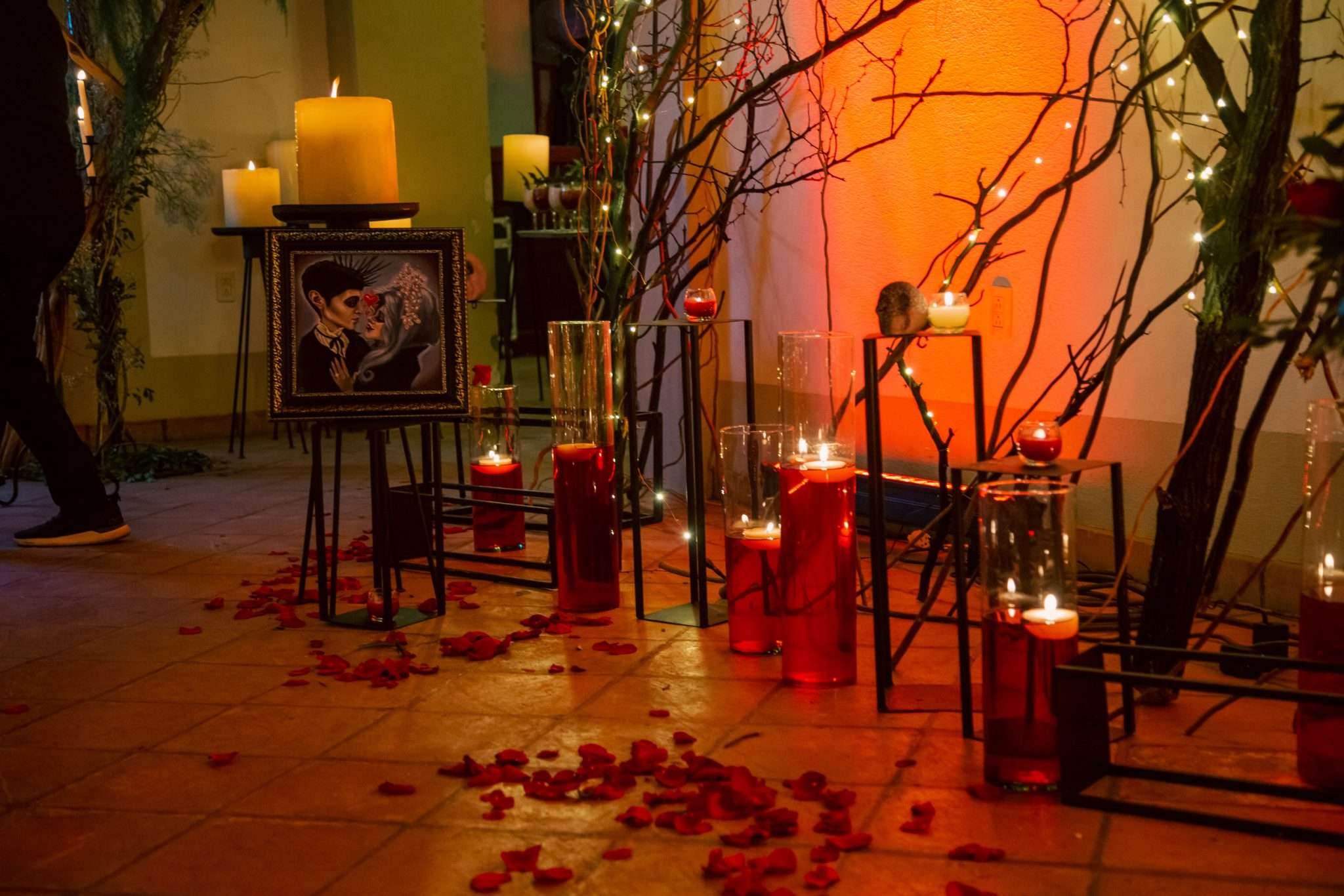 Music was also a vital part of the day. They played I post-punk, dark wave, oldies and Halloween songs. Their first dance was Sacrifice by London After Midnight and they had a load of paper butterflies rain down on them as they danced.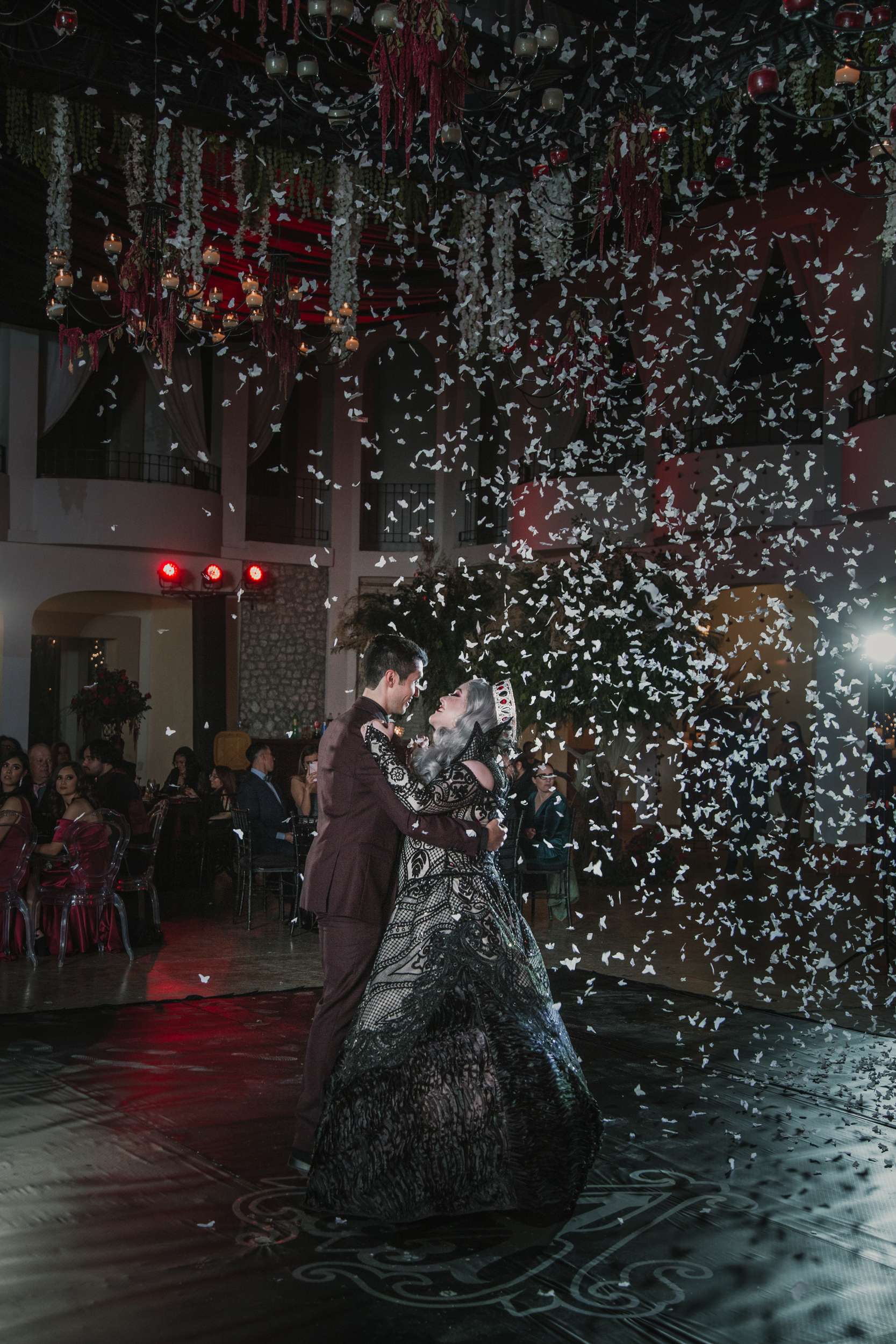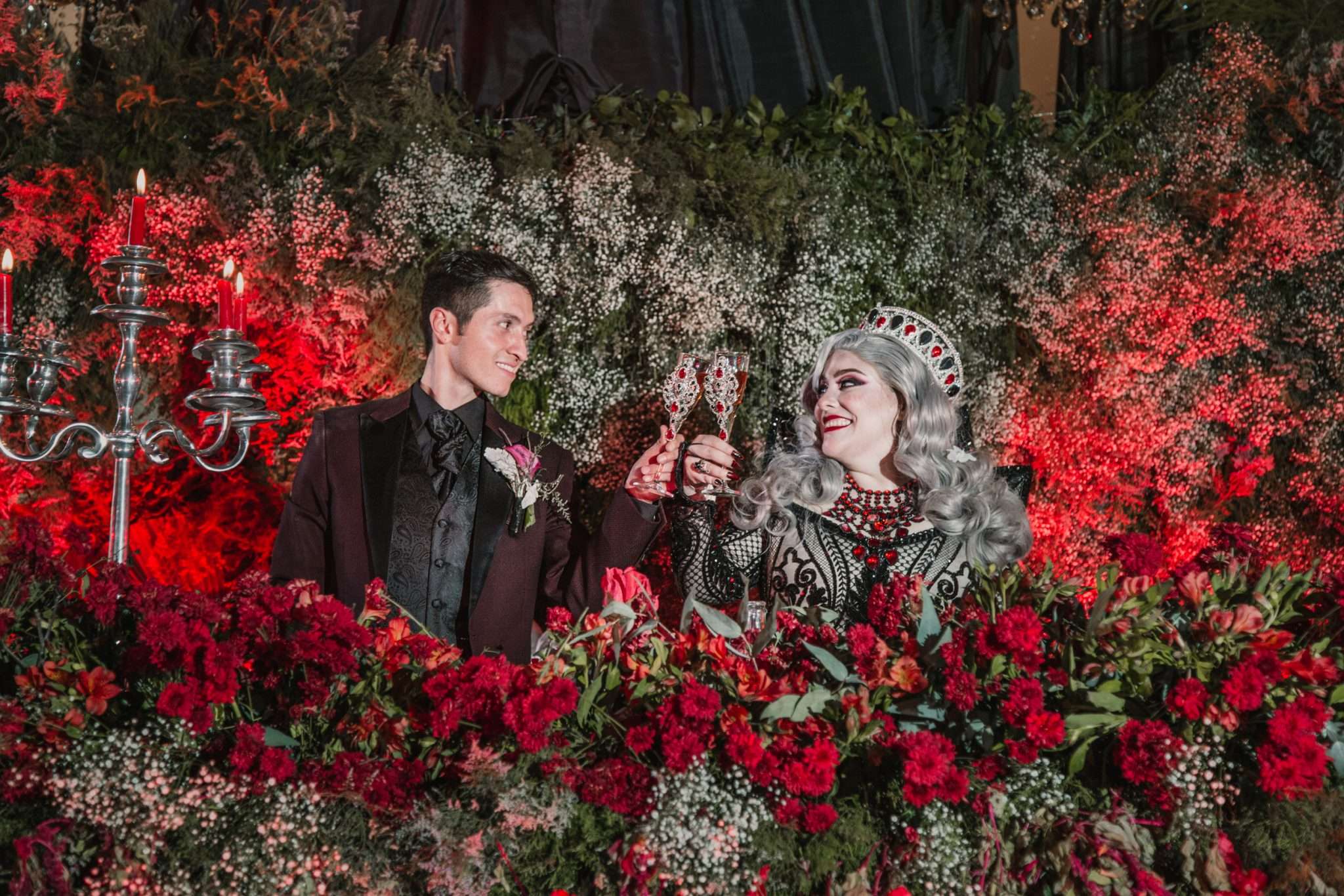 For decorations they went for plenty of black and red, including the lighting, plus lots of skulls and candles. Guest were welcomed with themed cocktails such as 'Vampire Blood' and 'Wolfsbane'. The cake topper was Frankenstein's monster and his bride and while they cut the cake the song from the movie Psycho was playing in the background.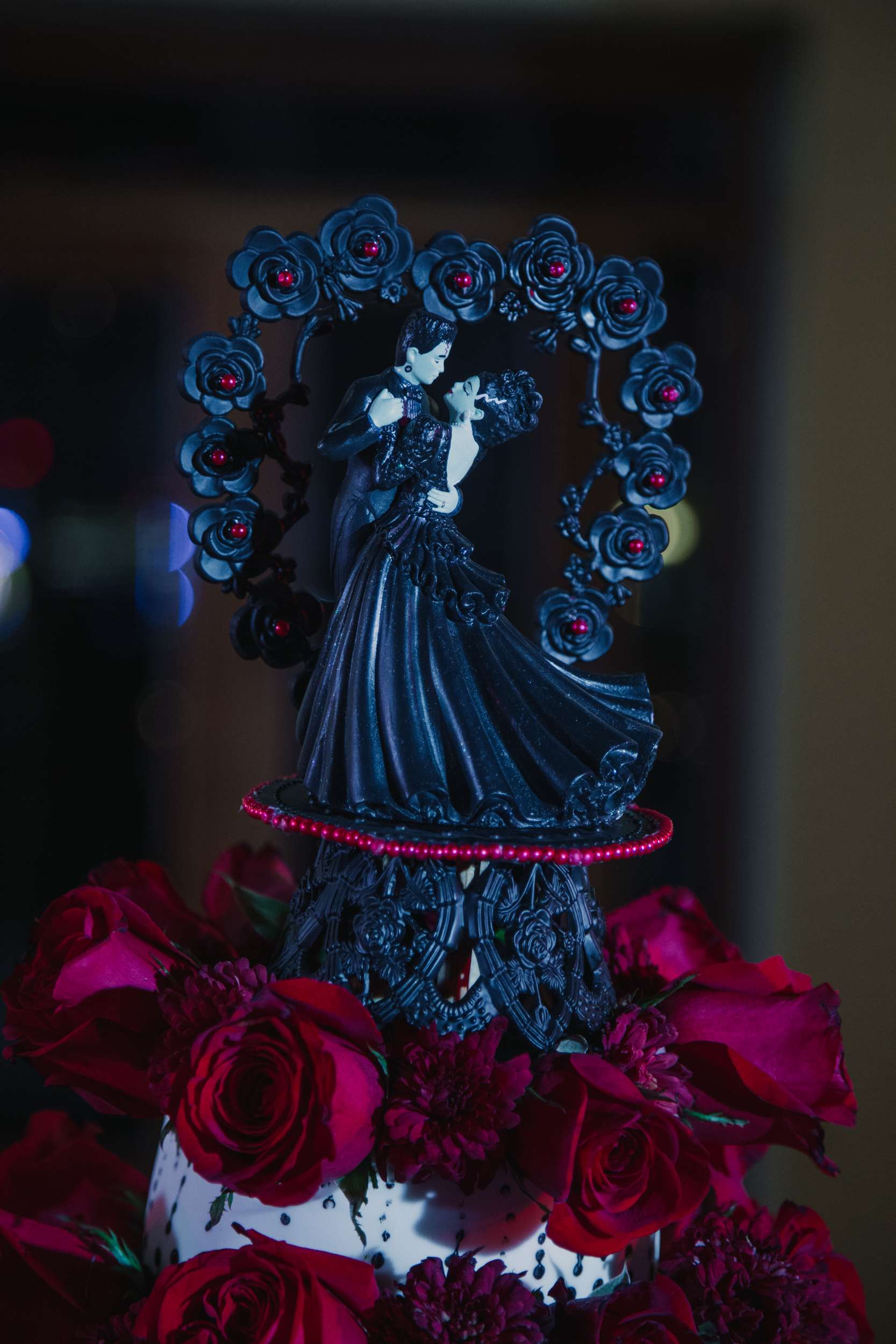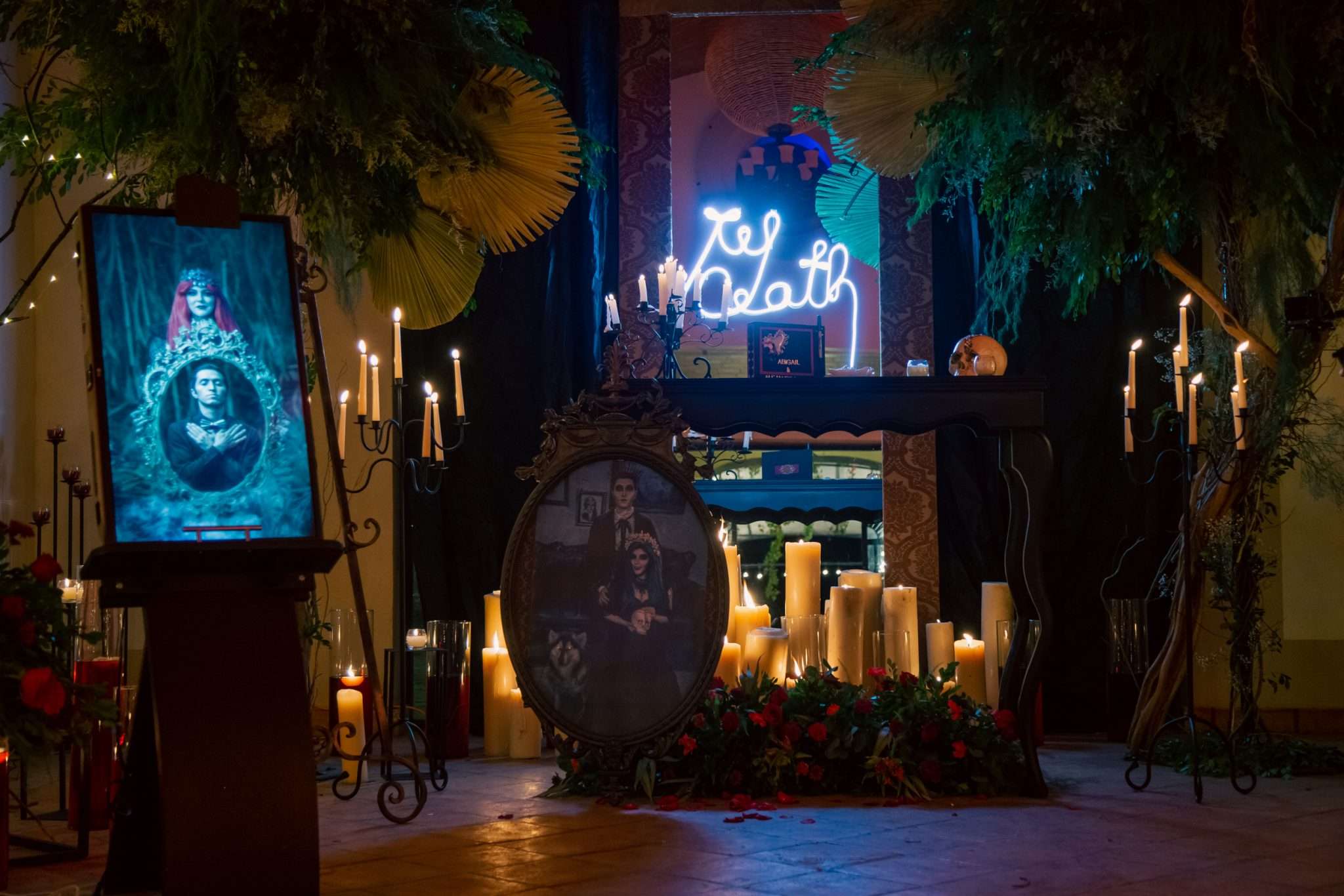 "I loved everything about our wedding", the bride concluded. "I loved doing design and décor so much that I think I could be a wedding planner! We had a great team behind us, but it took a while to find the people that would do what we wanted! Our advice to other couples would be to take your time to find the right team to work with you, especially if you're having a different kind of wedding."