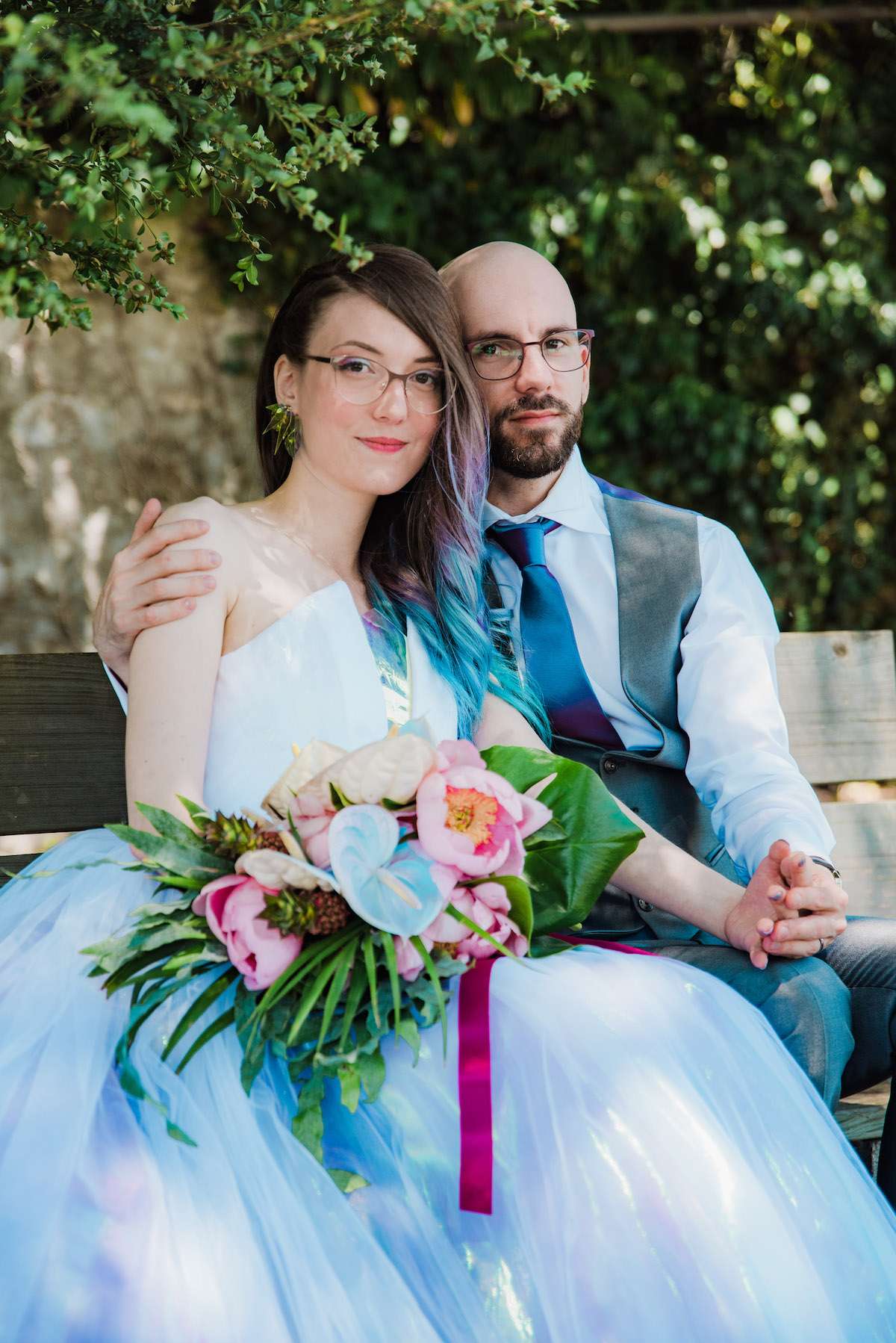 Independent spirits, Camille and Robin knew that getting married was important to them, even though they had no religious background. This meant reinventing many aspects to match their wishes.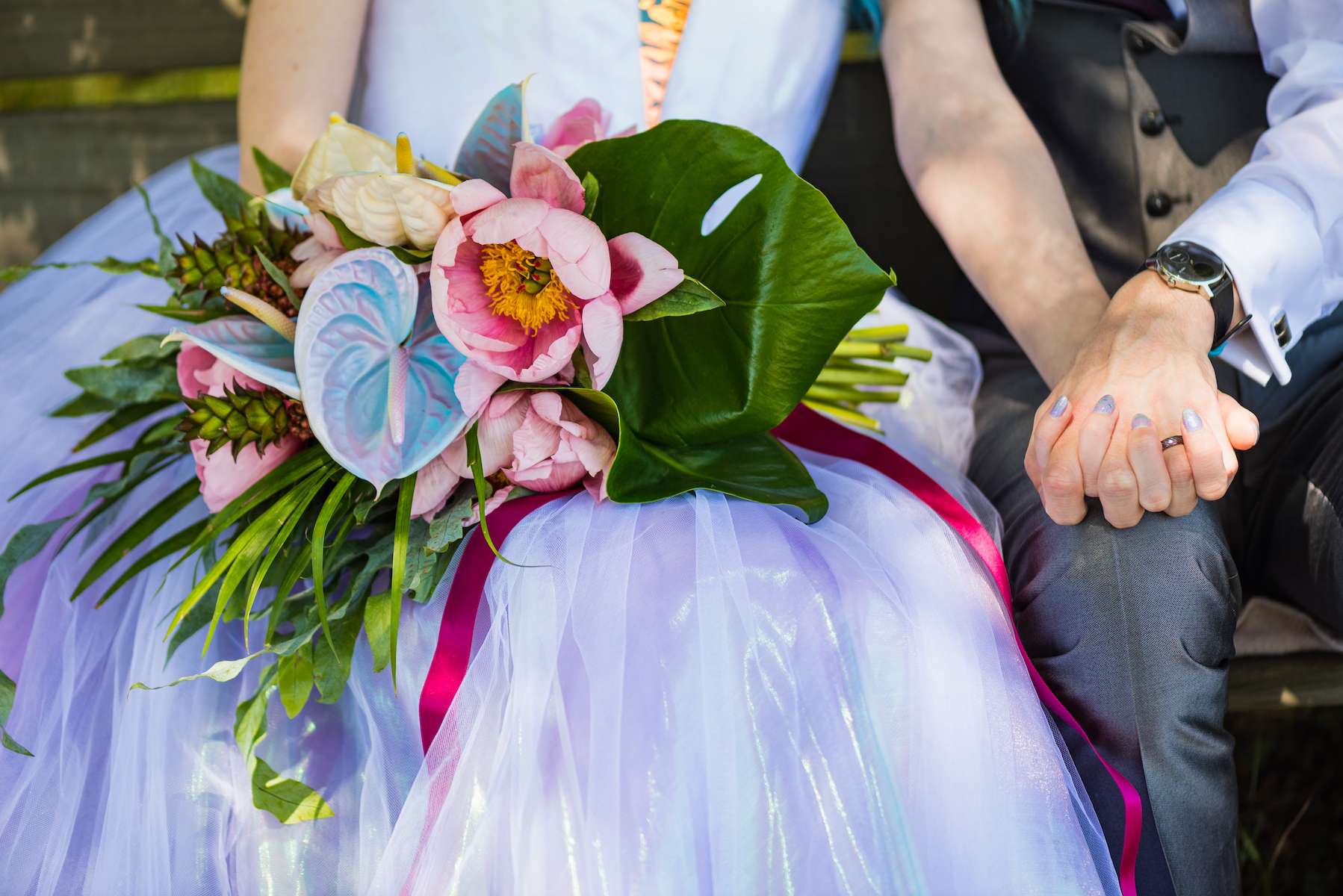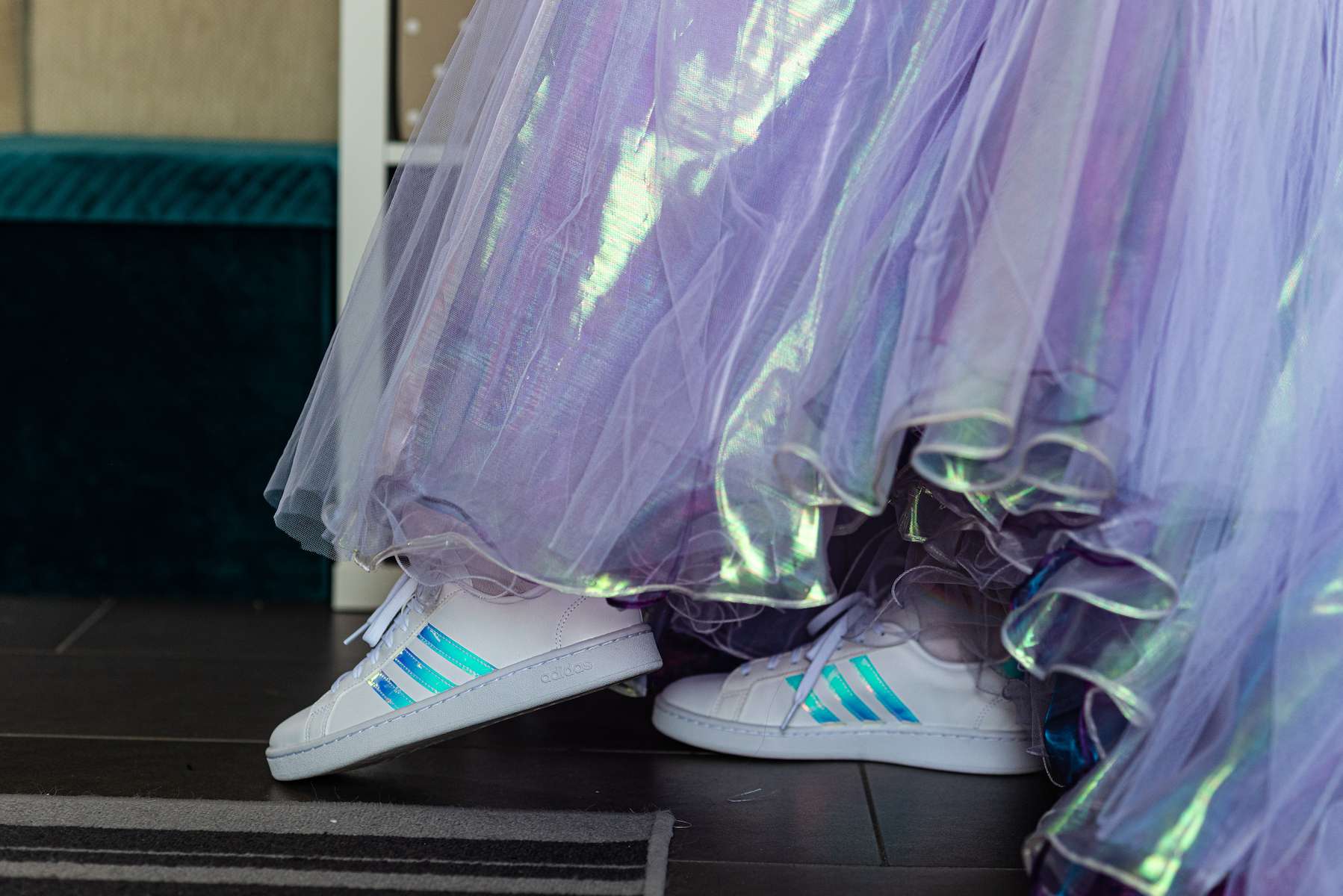 They bent traditions to suit them, having the groom toss the bouquet, entering the ceremony together and ditching the first dance, as well as Camille showing Robin her dress before the big day. She told us, "I was too excited to share the work in progress!" She designed the dress together with a friend, spending a whole year working on it. They prioritised fun and comfort over traditions, creating an event that would help them, as introverts, reflect their personalities and celebrate their love.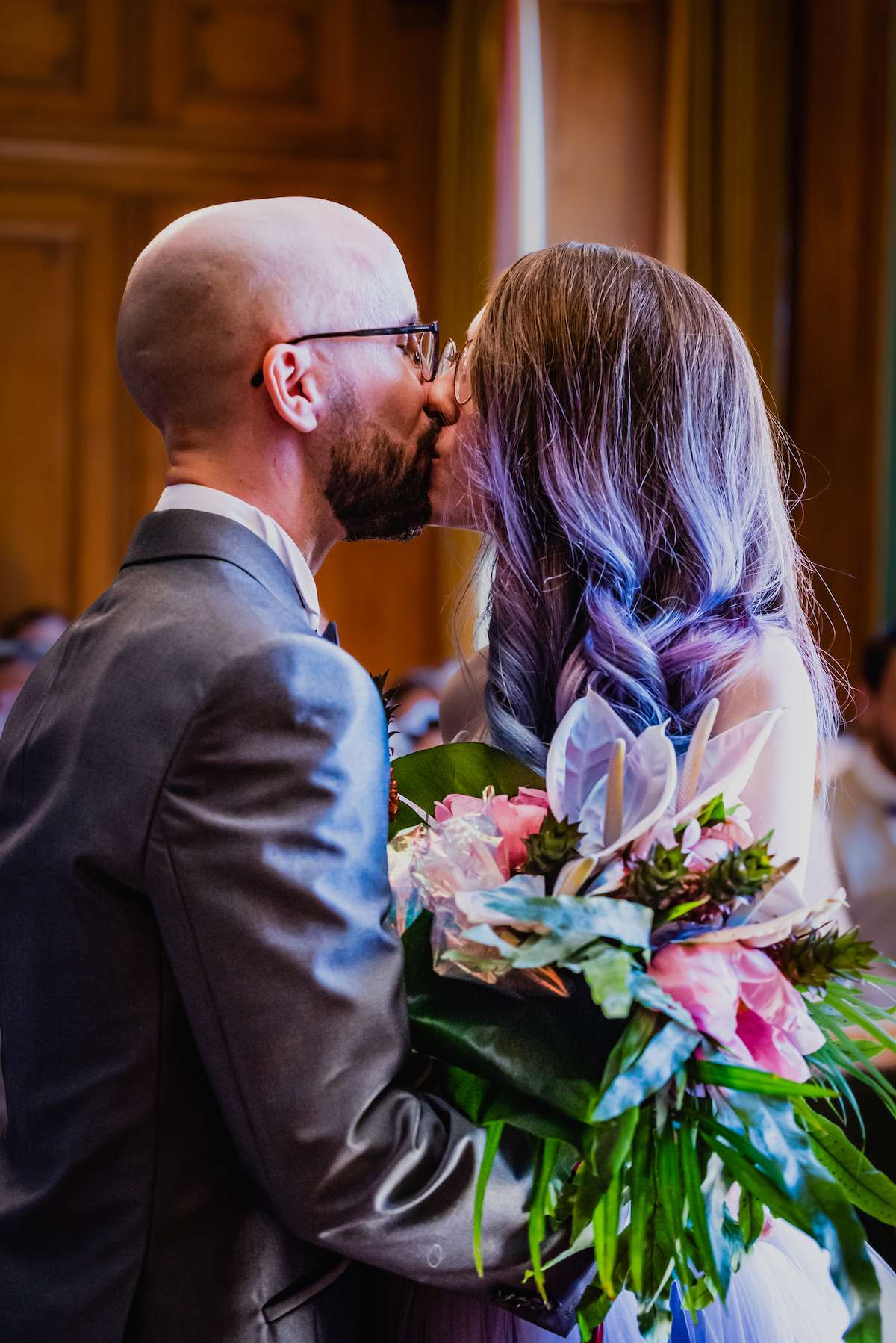 After a standard civil ceremony, the couple took their guests to an escape room, before forming a wedding procession and heading to the inn for their reception. Driving through the beautiful vineyards of Aubonne, the weather was perfect and the car horns honked loudly the whole way there! More games followed, with a cocktail party in the evening and hunting for the key to unlock the caged bridal bouquet for the big bouquet toss.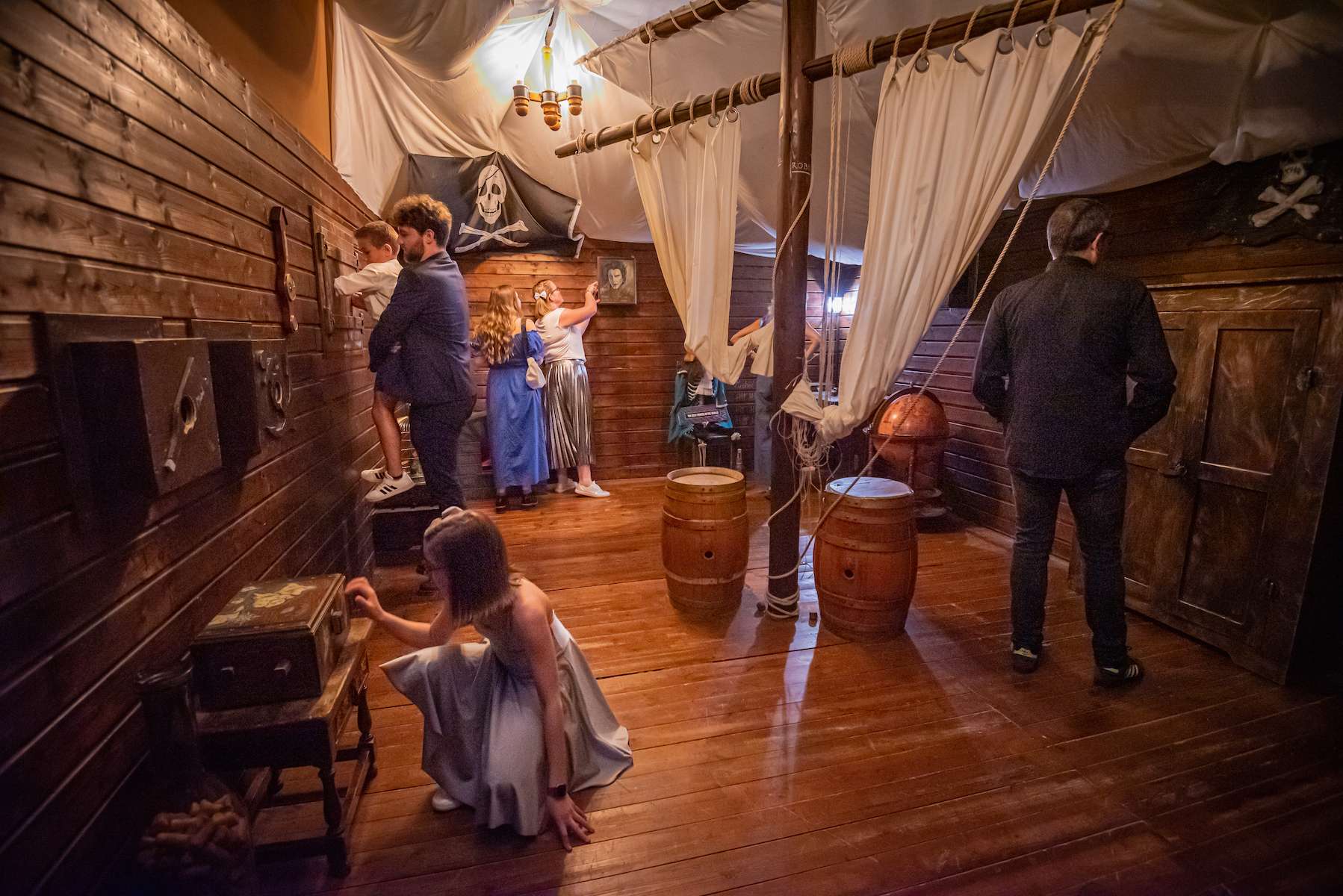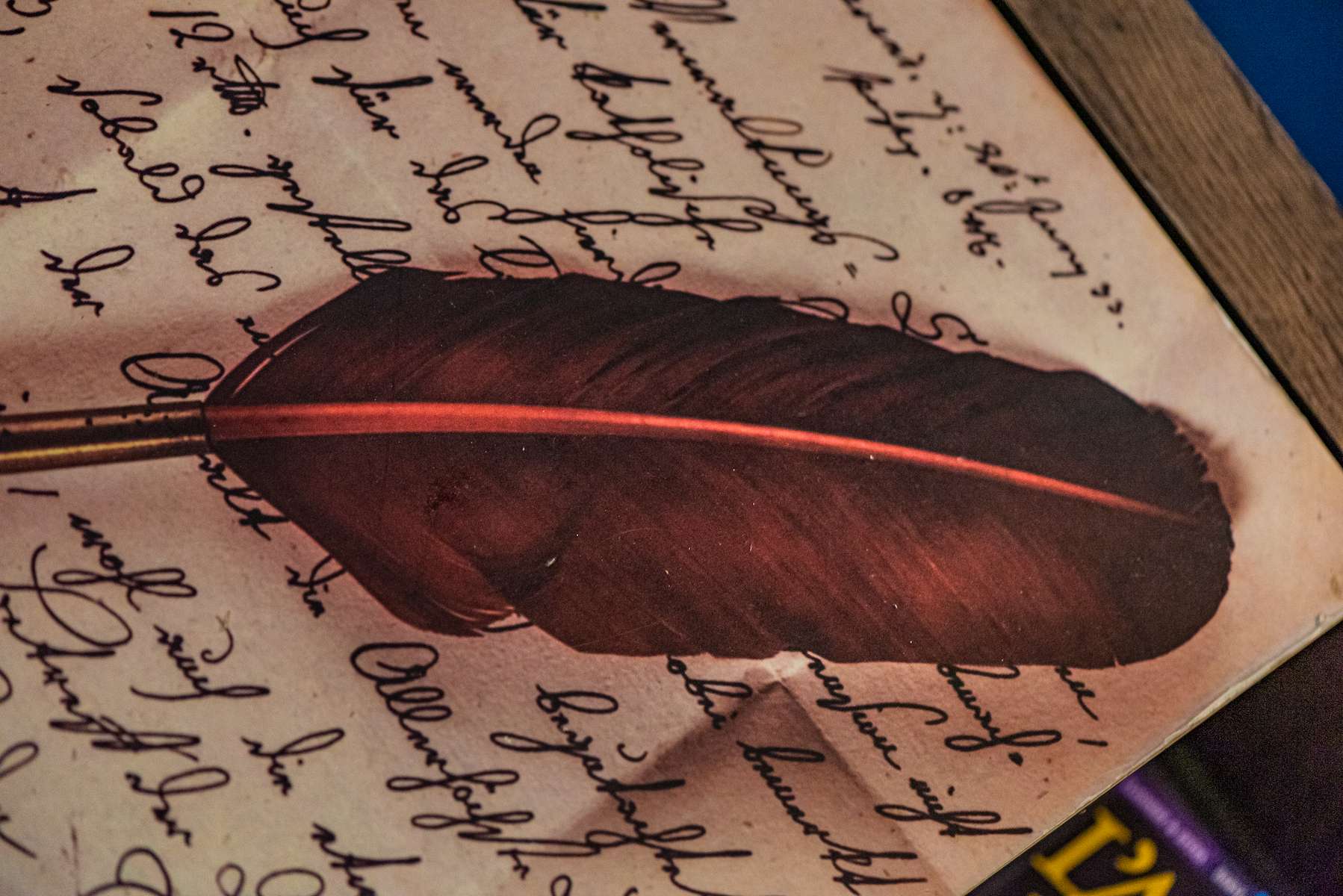 As a graphic designer, Camille got crafty! She used her skills to design and create the wedding invitations, printed as a die cut sticker so guests could take the main illustration out and decorate whatever they liked to remind them of the day. Camille designed it as a wolf and a fox in the shape of a heart, representing Robin and herself. Holographic, of course!
Camille told us that DIY-ing meant that they could have things that would have otherwise been outside of their budget, like neon décor. They also saved by having their reception in a restaurant, meaning they didn't have to hire a place, and could test the food as many times as they wanted with as many visits as they wanted!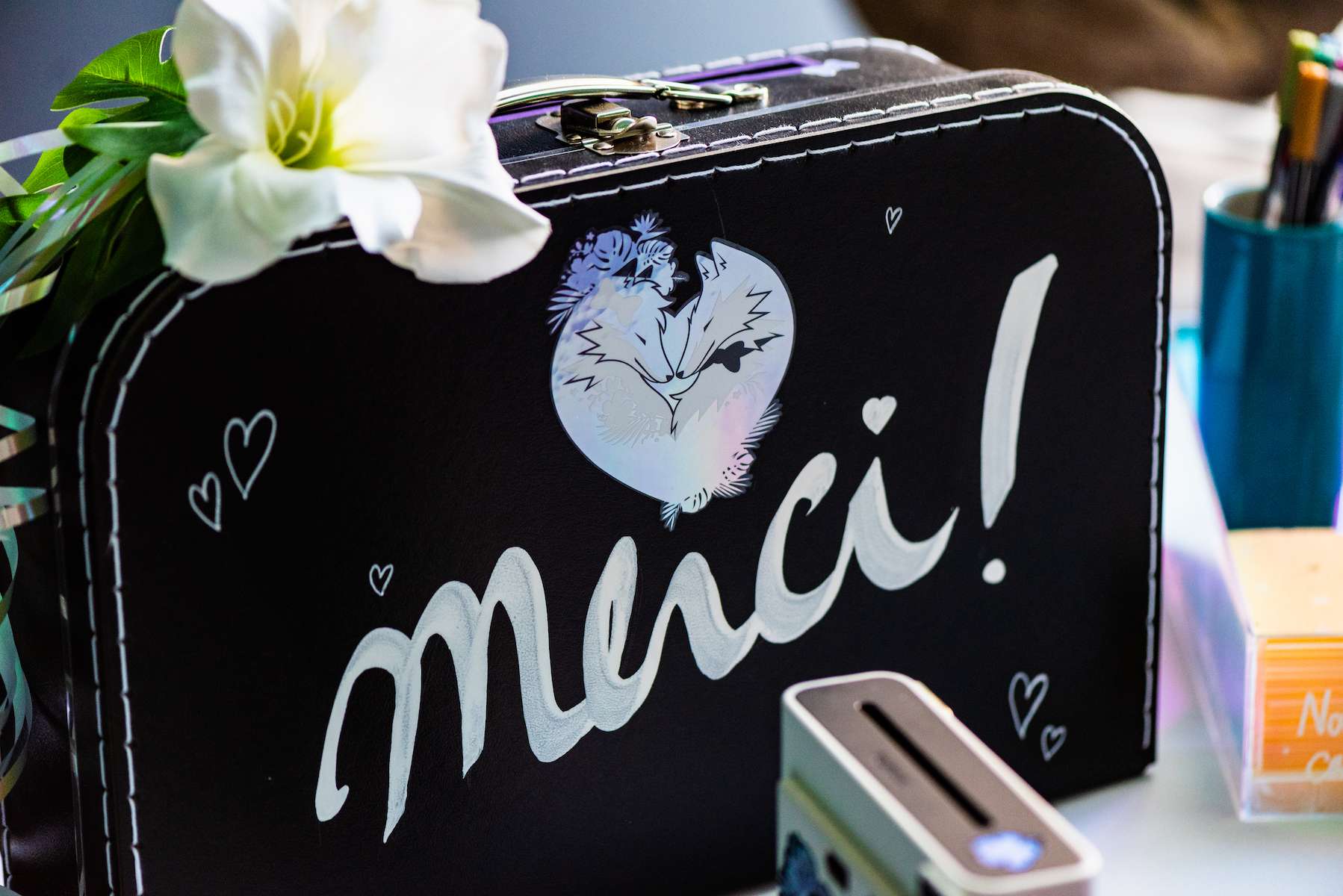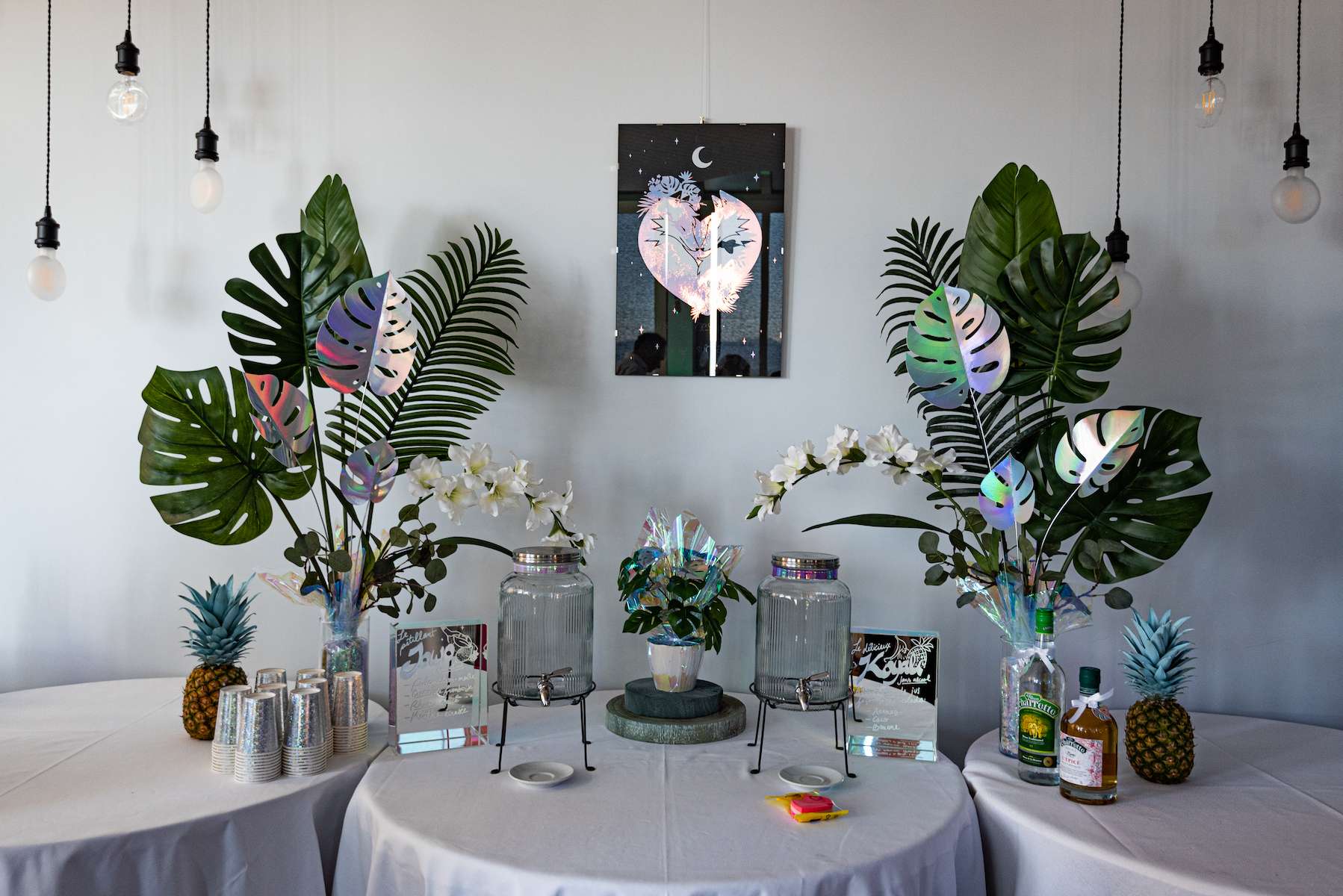 Doing things their own way ensured that Camille and Robin got the day they wanted, without feeling uncomfortable or pressured to stick to tradition or other people's expectation. Camille advised future couples to test the water a lot to see what you like, visit a lot of venues, try on a lot of dresses and take time and dedication to plan a wedding that's perfect or you.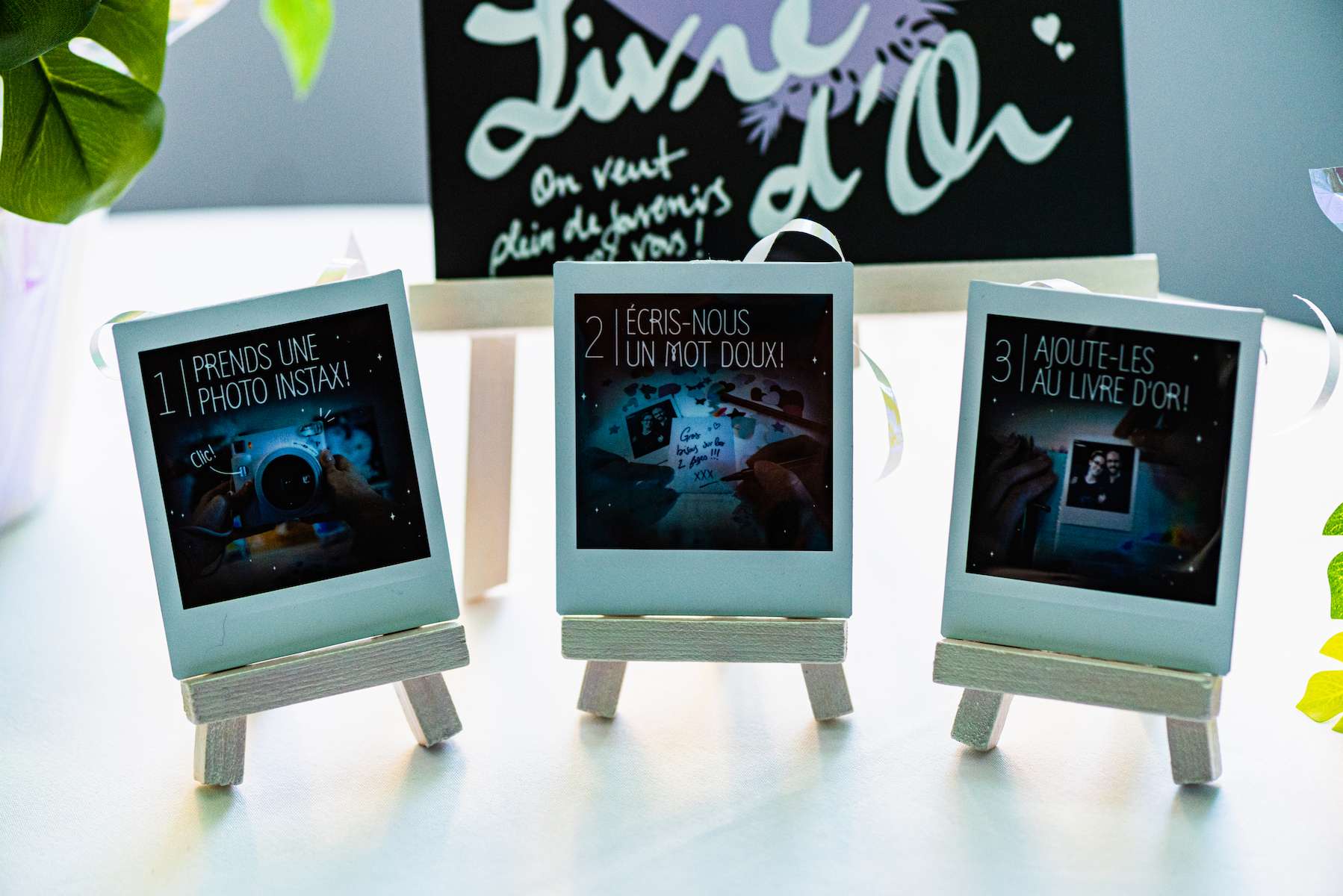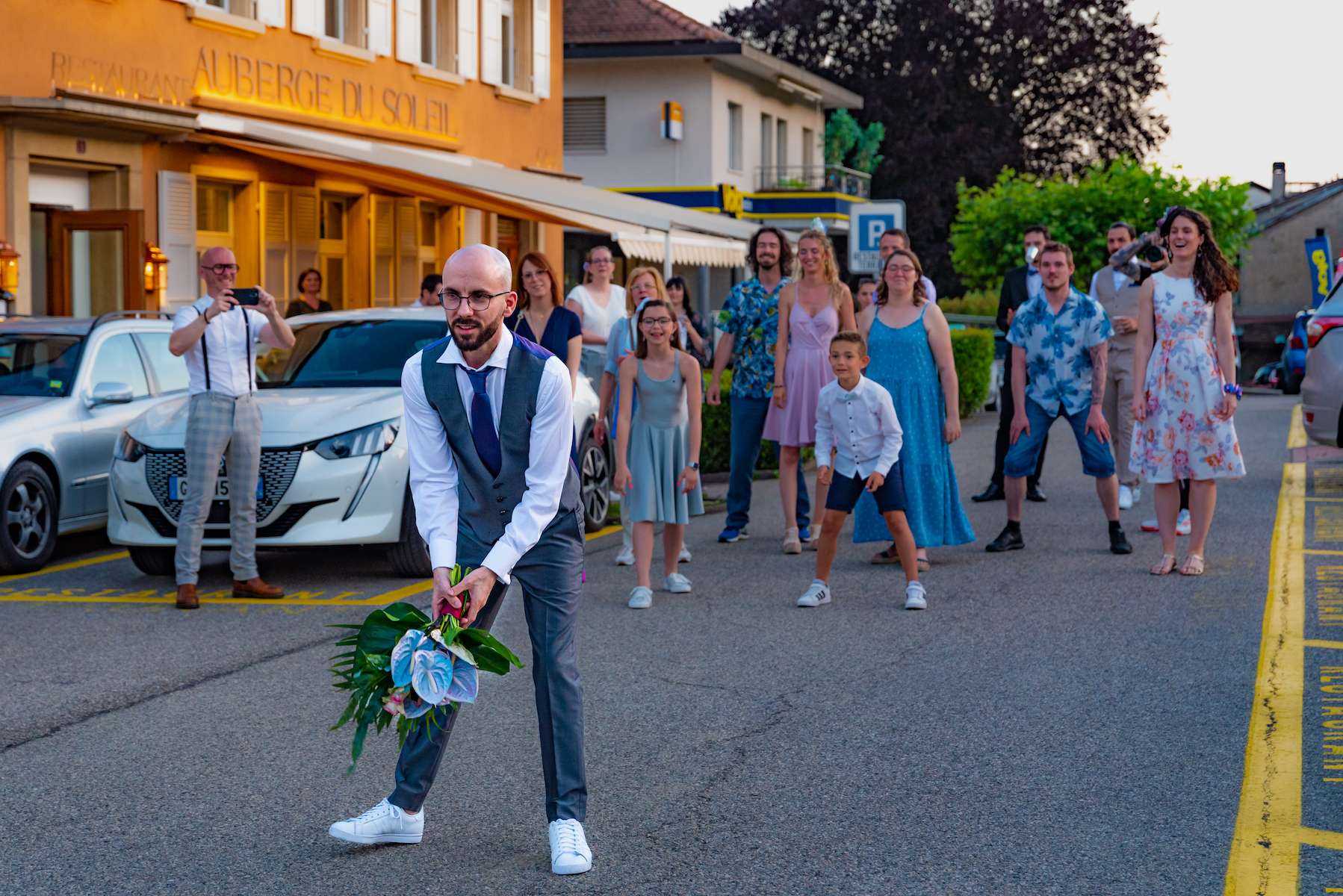 She said, "I felt amazing in my dream dress and every second of the day was a favourite moment! We pretty much managed to avoid the wedding industry, so we never felt we should comply with anything. We took a look at it for inspiration, or in many cases, what NOT to do, and reinterpreted it in our own way."