Athena & Jonny's Californian vineyard wedding took place in July.
I don't usually share the story of how a couple met in these posts but the way Jonny describes his relationship with Athena is so beautiful I couldn't resist.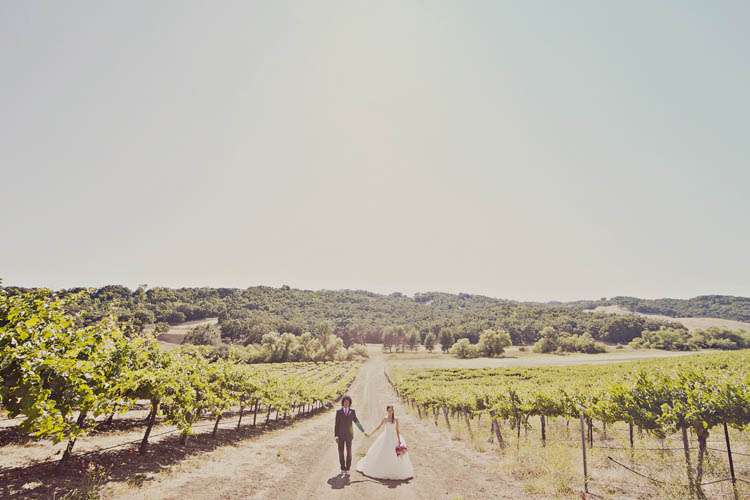 "I met Athena in an acting class at Pepperdine University," he explained. "Well, that is not exactly true. The first time we really met was a year before said acting class, when Athena was dating my freshman year roommate, and they came to see me in the musical 'West Side Story' (Athena claims not to remember this first introduction, and I intend to forget it). But for all intents and purposes, we met in acting class, randomly paired by the professor, to my dismay."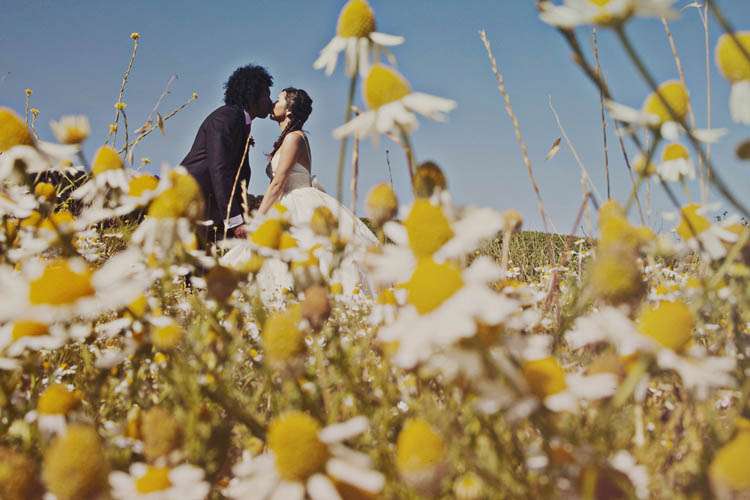 "See, Athena was by far the prettiest girl in the class, and that was bad for me because I had a deep-rooted fear of very pretty girls. And though I tried my hardest to avoid her, even with the added speed of my trusty Razor scooter, Athena cornered me and insisted we meet to pick a scene for class. So meet we did, and talk, and talk some more, and I realized that this very pretty girl might not be so scary, and maybe she realized that this dorky, theater nerd might be rather charming."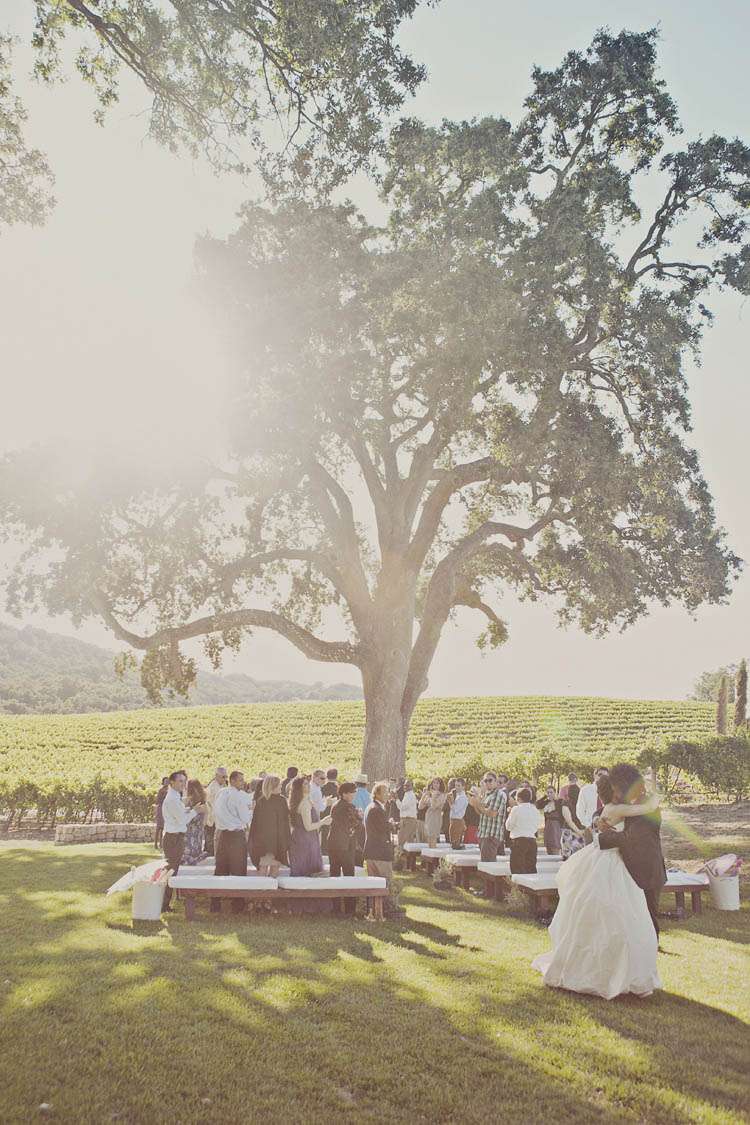 "And so what began as a reluctant pairing in a second year acting class has blossomed into a nine year romance filled with adventures too epic (some scandalous, some even criminal!) to detail here. But this story is different from the movies, because this boy fell for the girl, then the stars aligned and he got the girl… but the stars defied their orbits; they stayed locked in formation, forever to spin the universe together – the boy kept the girl, will always keep her, will love her for all time."
Awww!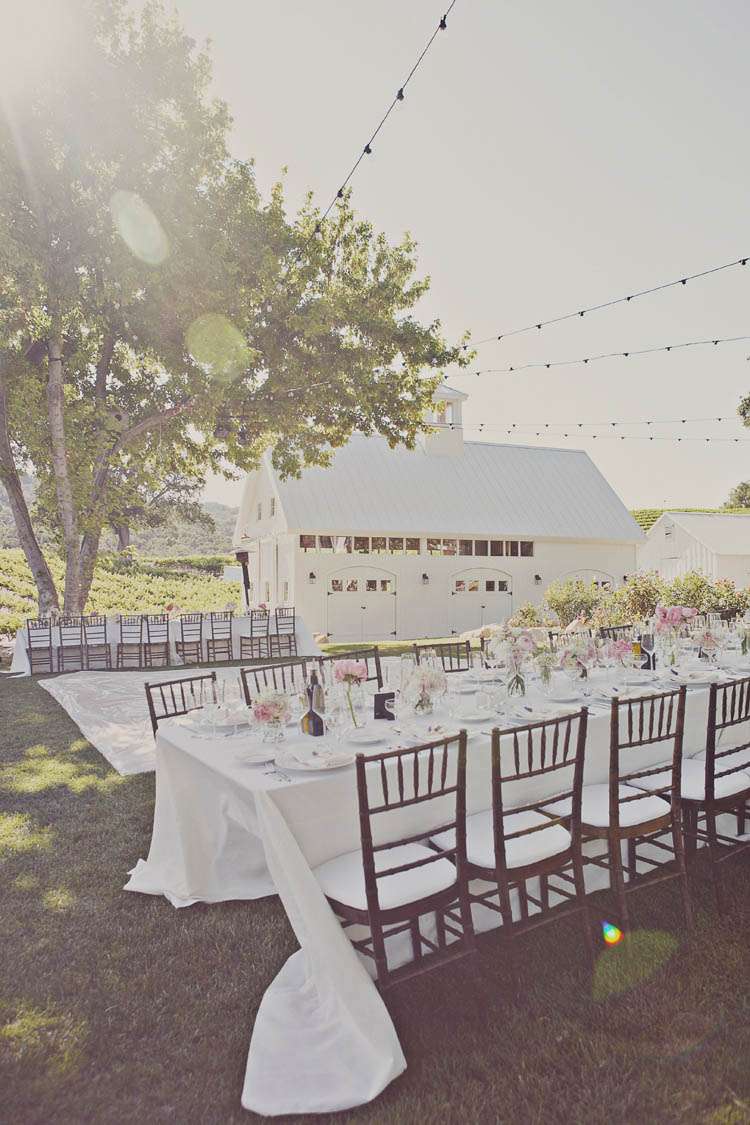 The inspiration for the wedding was the summer, or "a perfect summer's day" as Athena describes it. "As a child, I was able to travel a lot because of my Father's job. I remember some summer twilights in Illinois where the day would not end and the temperature was perfect. Living in Los Angeles California, we don't get that same country feeling, so we wanted to find a spot that would be a getaway, that was close to everyone but still felt like you were in a whole other world. We found that at HammerSky Vineyards."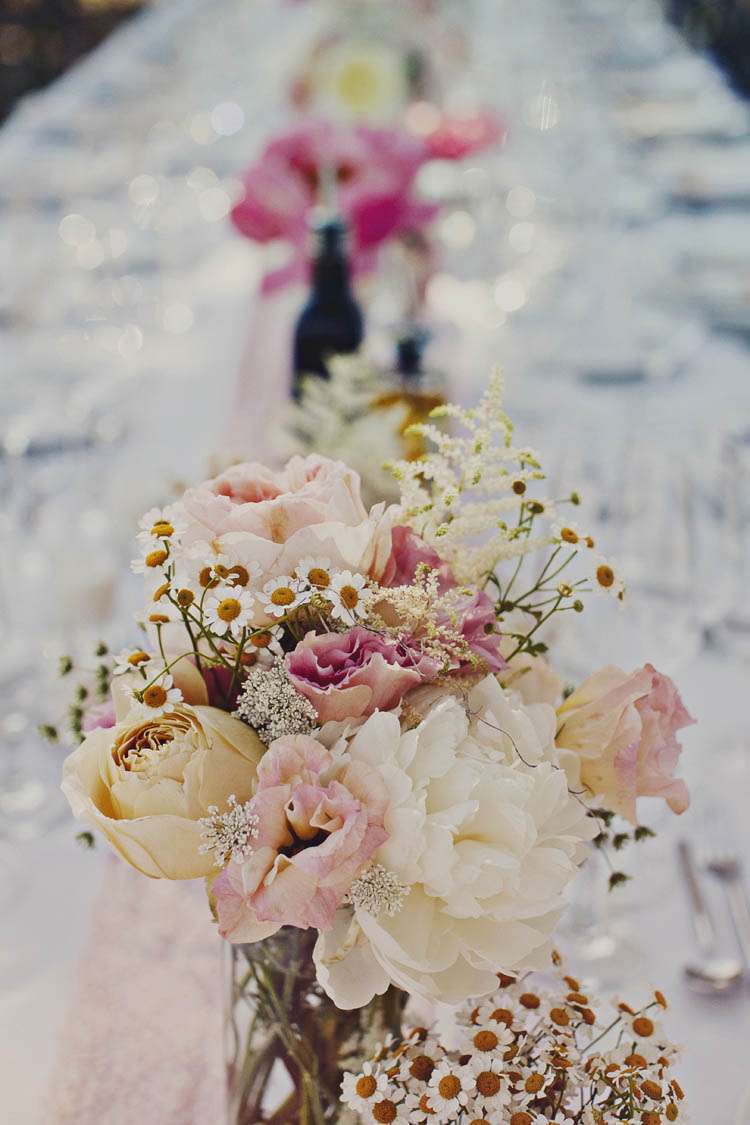 "We also wanted an intimate wedding with only our closest friends and family, and we wanted a wedding that reflected us. Our ceremony was was conducted by my stepmom Alison (she became certified for a day to marry us) and we wrote our own vows. Jonny's groom's cake was a replica of his old race car. It was very hard for him to cut into that cake!"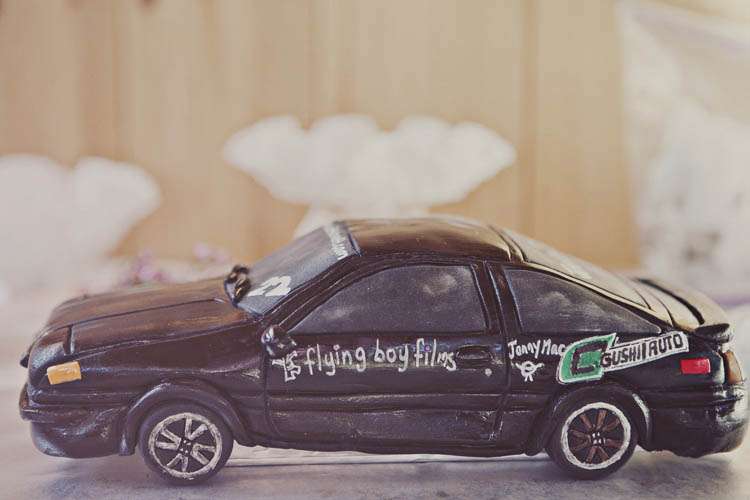 Beautiful, simple and touching. I love these guys!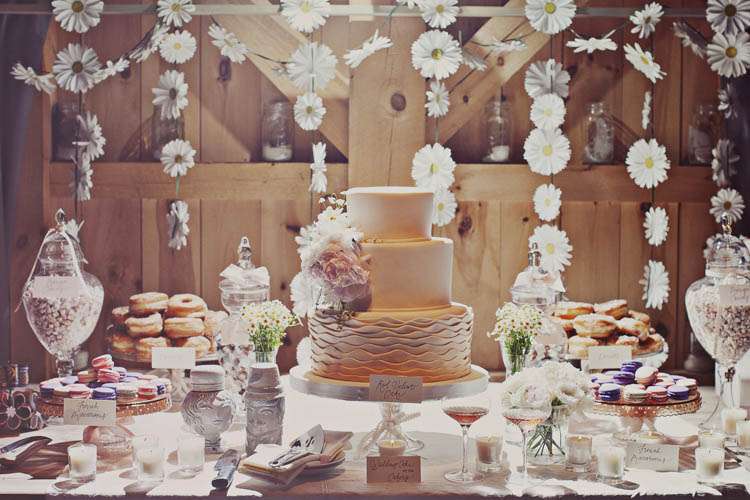 Thank you so much to Athena & Jonny and their fabulous photographers Our Labor of Love for sharing today.