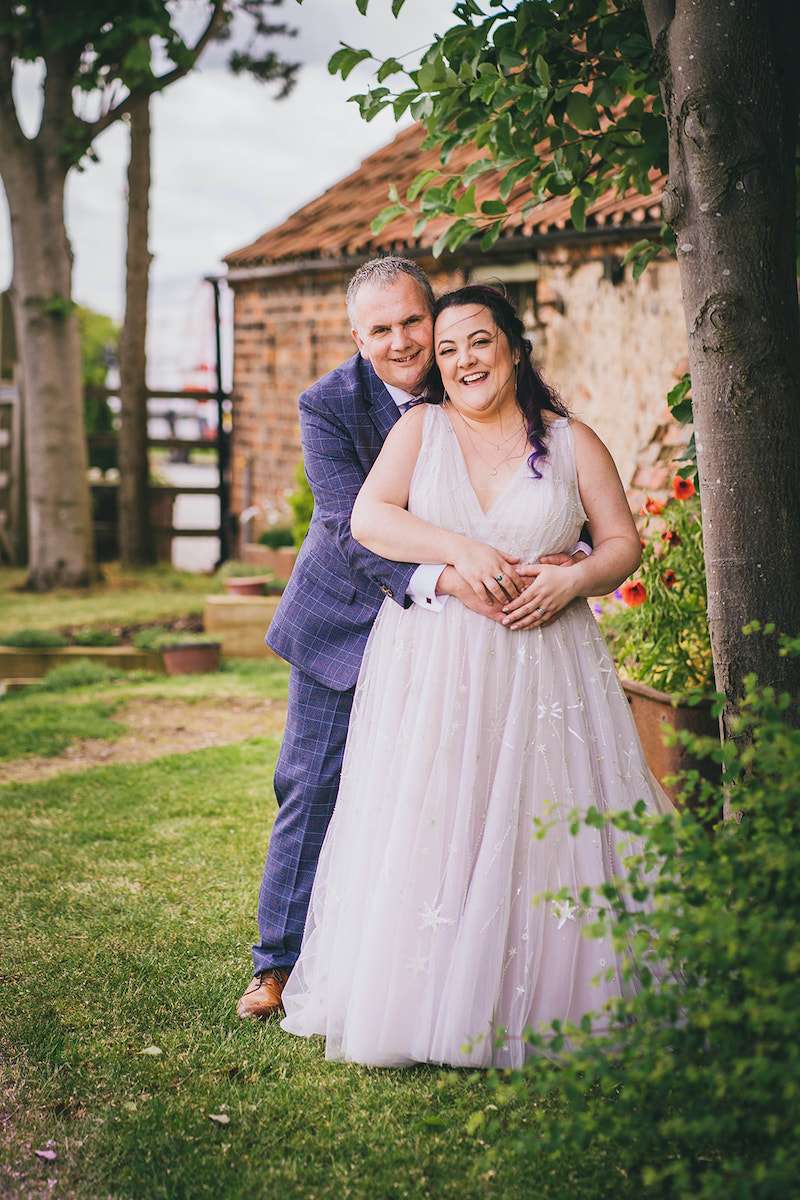 With a love of all things colourful and bright, and a vision to have a wedding that beamed happiness, Becca and Rich created a joyful wedding day with a festival vibe. Having navigated life's ups and downs together, they wanted their wedding to bring together family and friends for a celebration – something lovely and positive to cherish and create lots of great memories.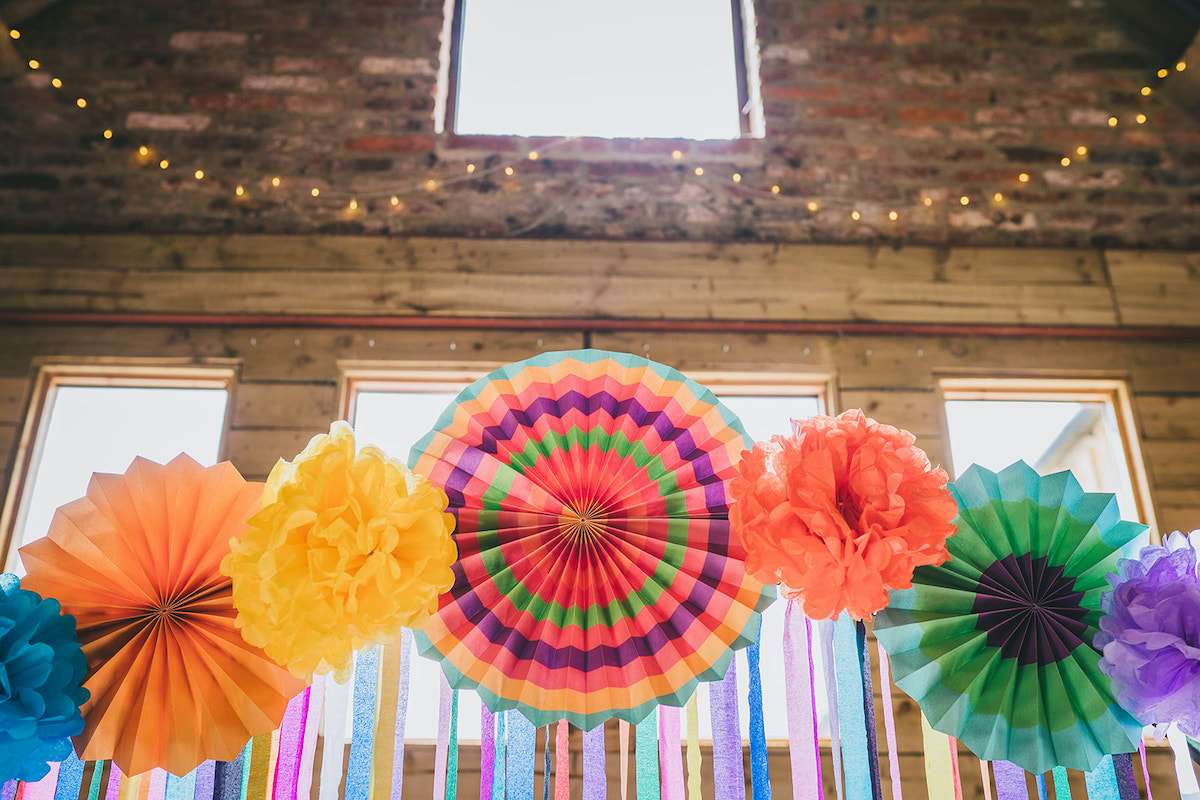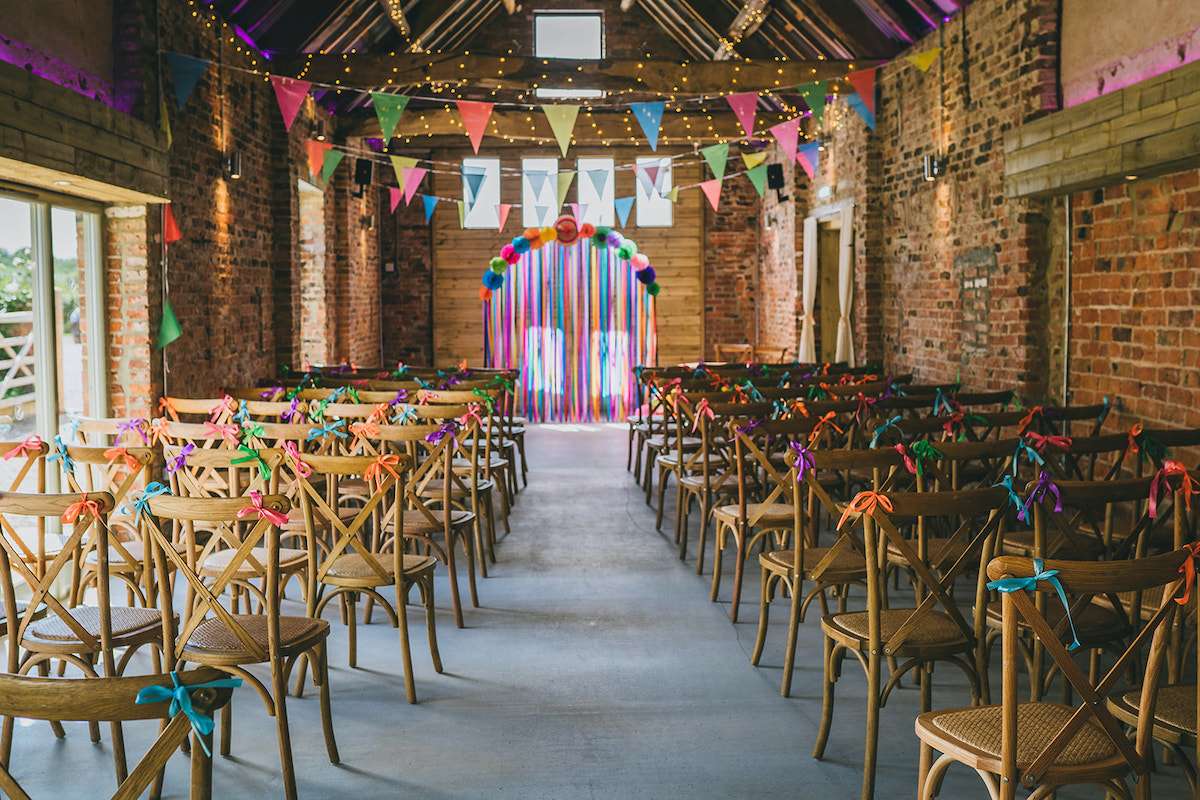 Inspired by their love of being outdoors in the countryside, Becca spent hours scrapbooking and on Pinterest to create the perfect plan. An avid crafter, there was plenty of DIY to be done, and she made all of the invitations as well as the bee bomb place names and the colourful crepe paper fan arch.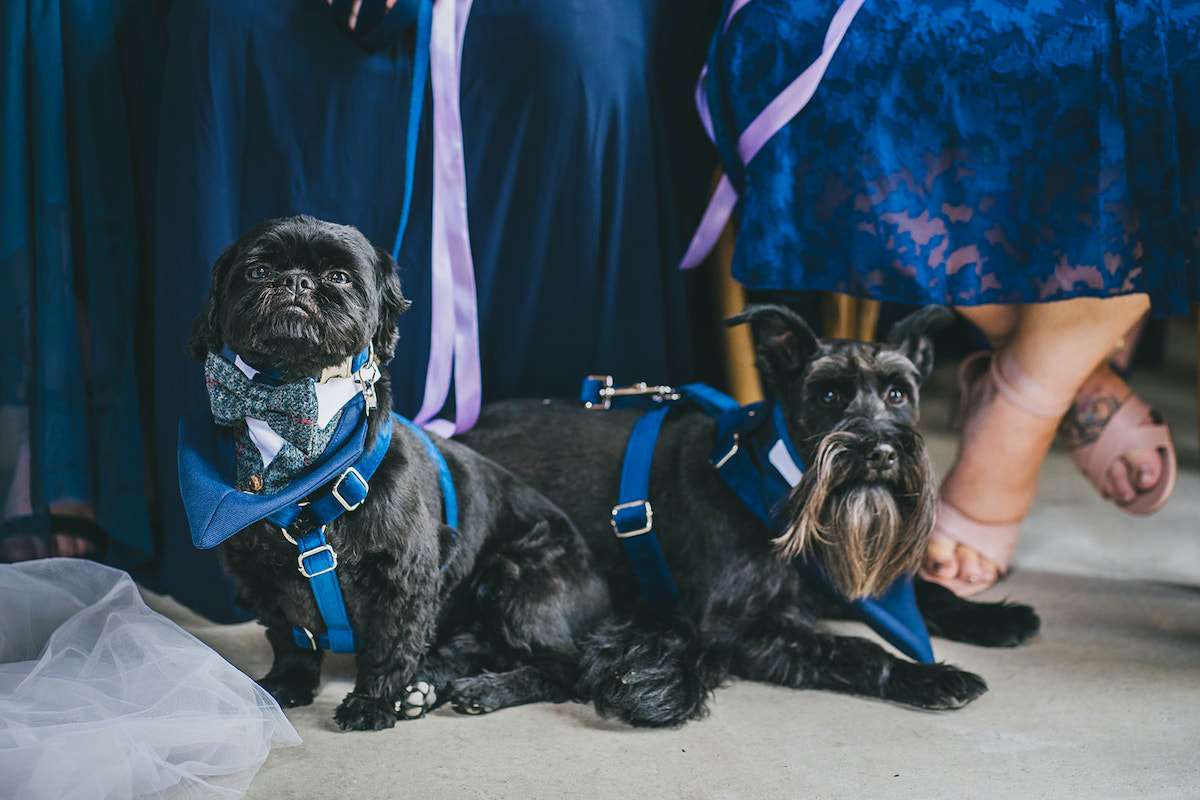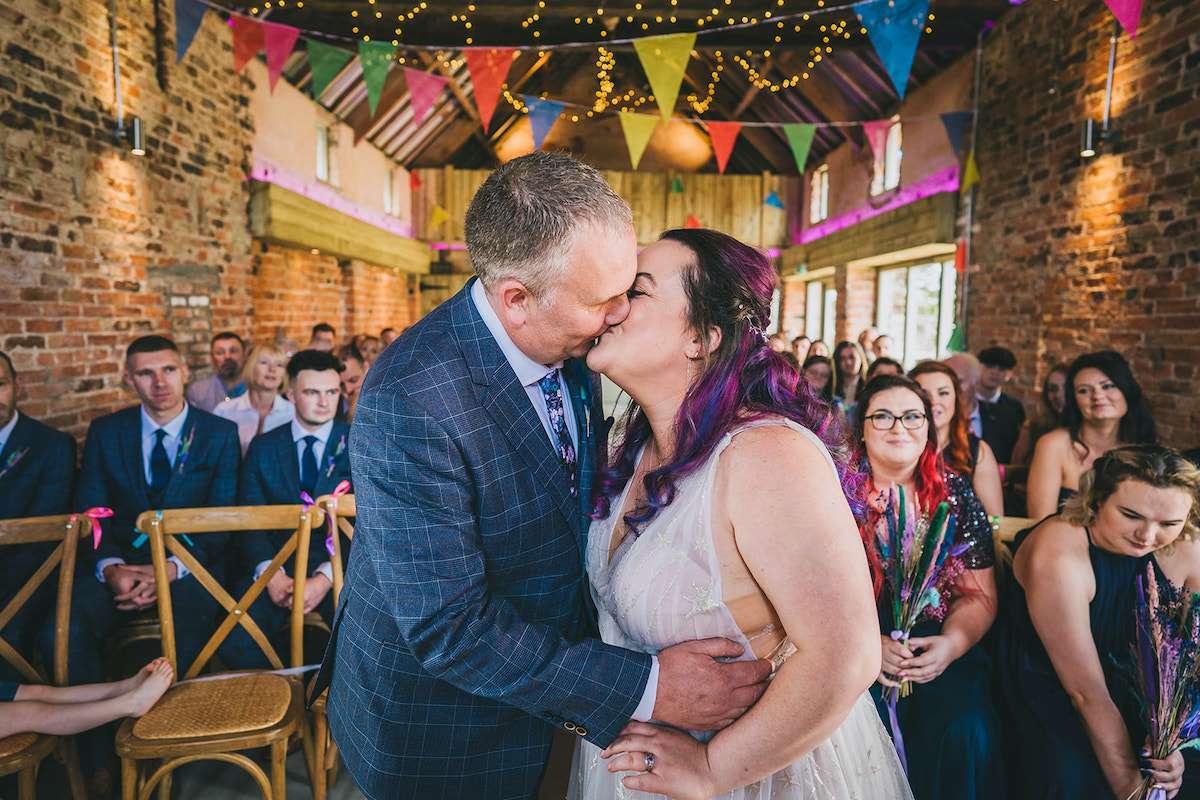 Becca told us that crafting was the best part of the planning process, ensuring they both enjoyed the build up to the wedding and seeing their day slowly coming together. With so much DIY, they also had fun visiting lots of second hand stores and car boot sales to collect up pieces to decorate the venue.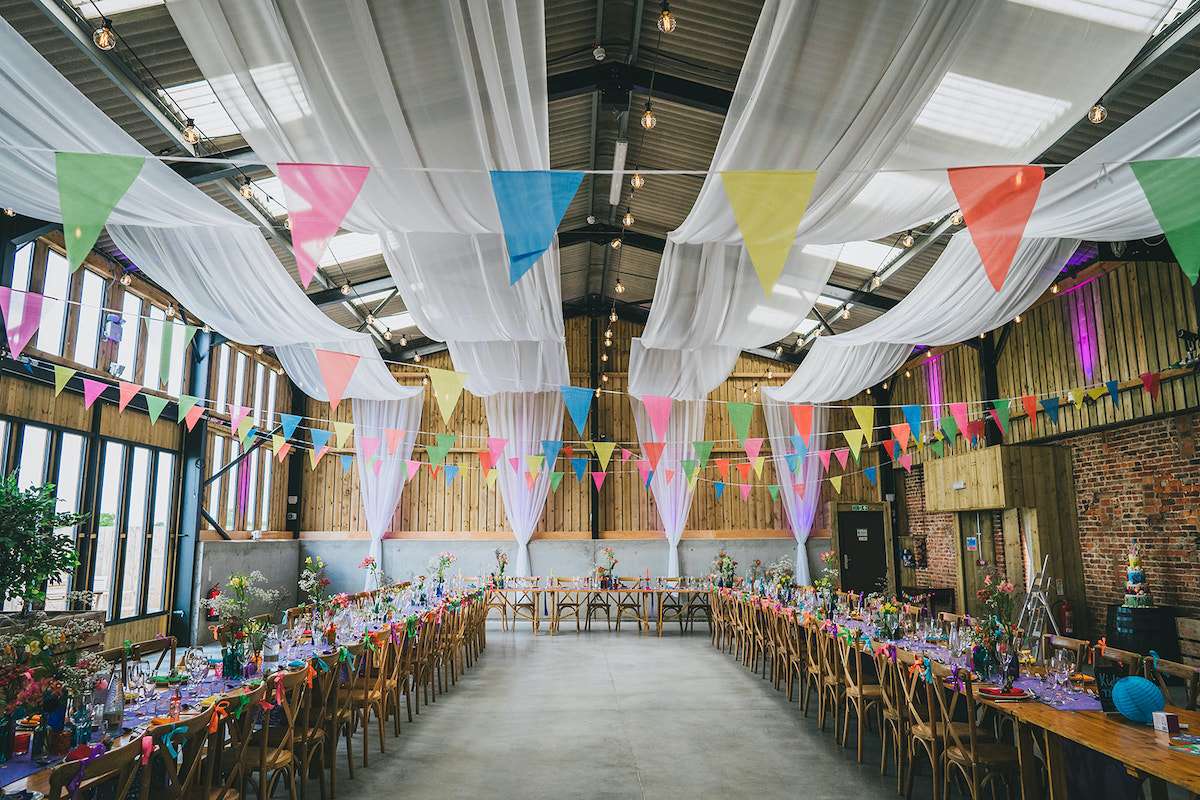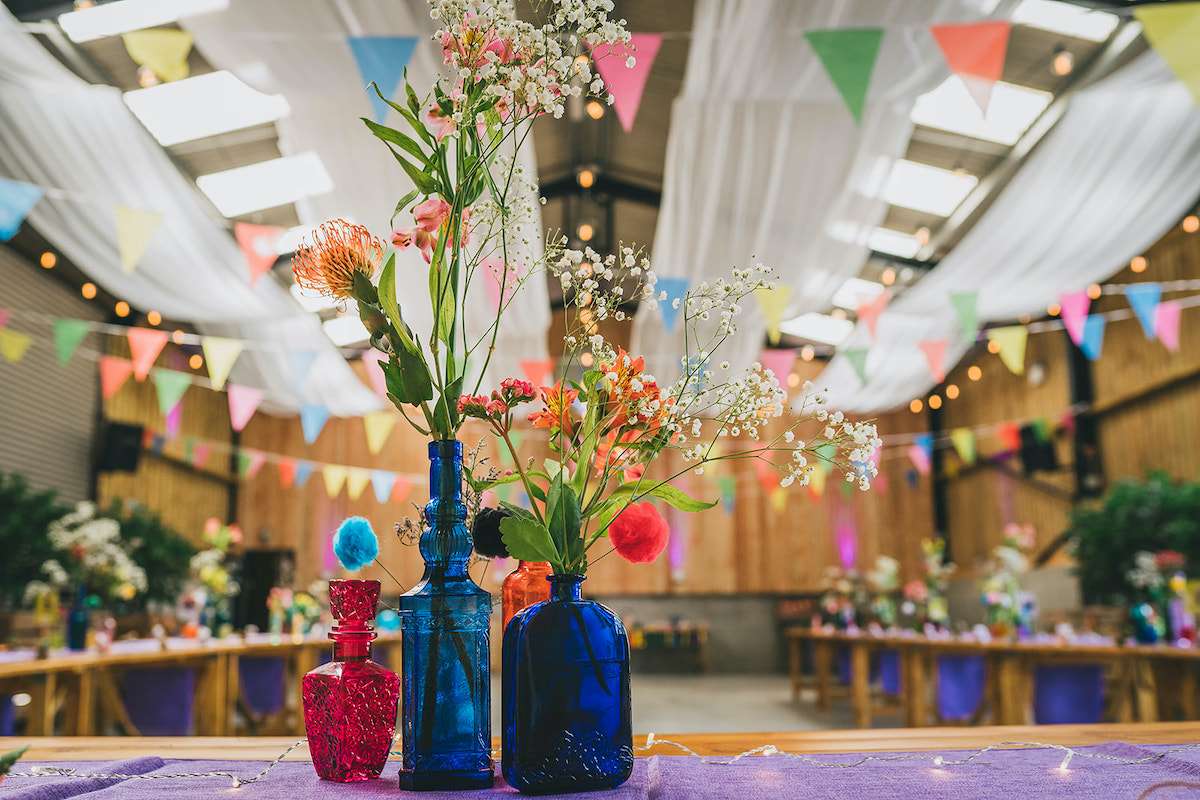 Becca and Rich decided to have a wedding weekend, rather than just one day, and chose a venue that could accommodate them for two nights. Sedgewell Barn in North Yorkshire offered 11 glamping pods and the bell tents, so the celebrations could begin with a pre-wedding party the day before. This meant that guests could relax and enjoy the whole weekend without the stress of having to rush to a ceremony. "It was such a lovely experience and really added so much more joy to the wedding as a whole!" Becca told us.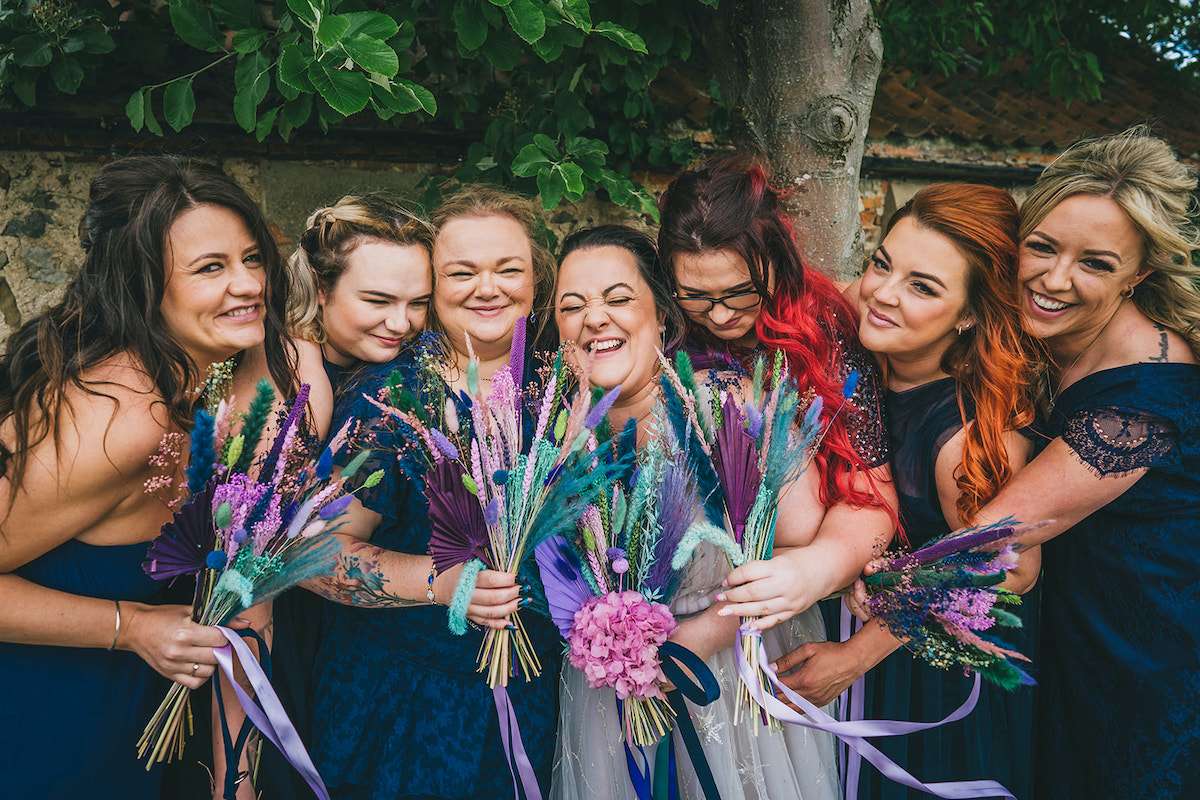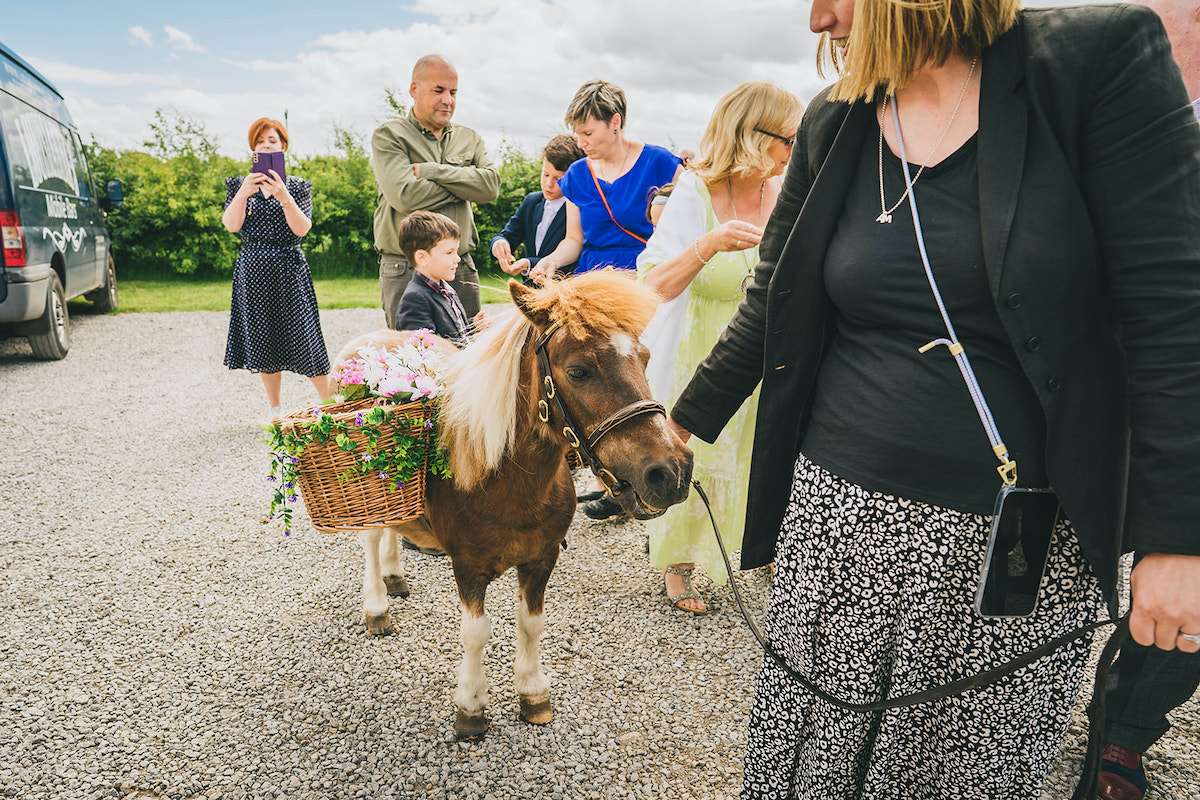 Adding personal touches to their day, the couple included their dogs as ringbearers, and Pedro the confetti pony made sure everyone had enough confetti at the right time! Keen to do things their own way, they didn't have a first dance (their worst nightmare!), chose a non-traditional cake, and picked up flowers from a local market on the morning of the wedding. They also wanted to make the wedding as sustainable as possible and used lots of small and local businesses where they could.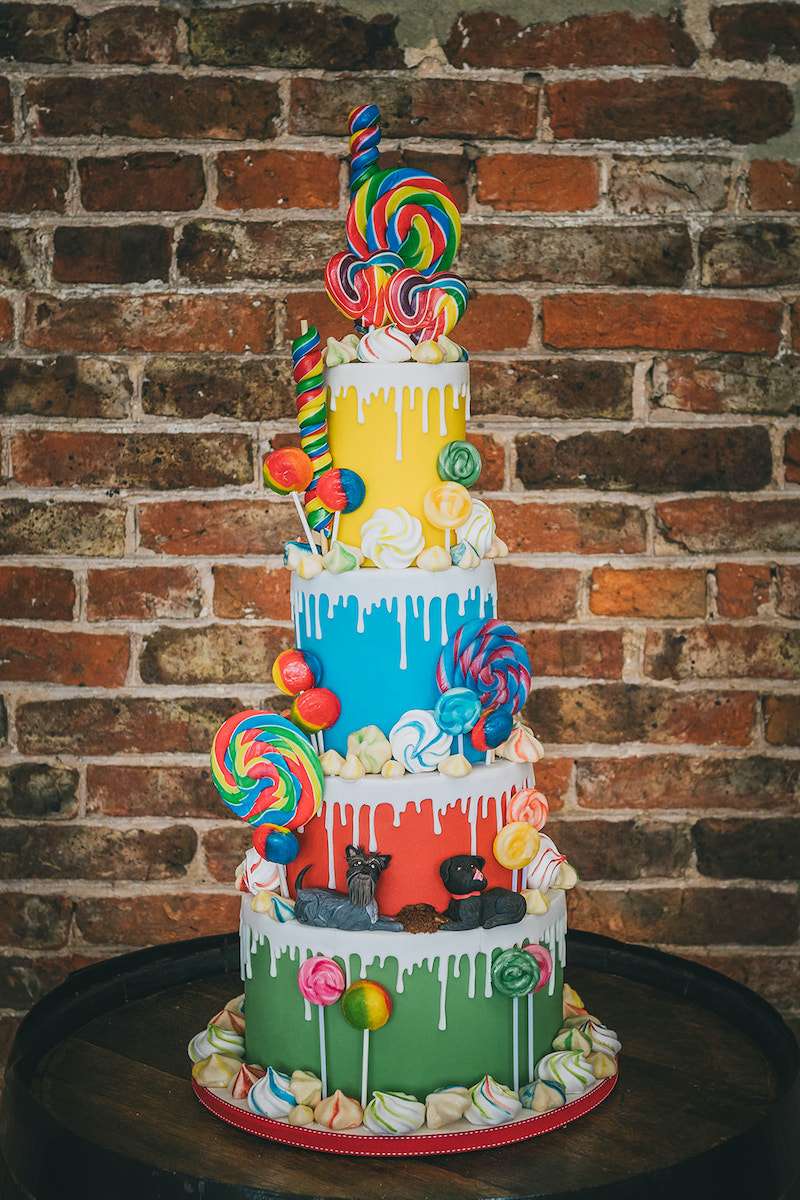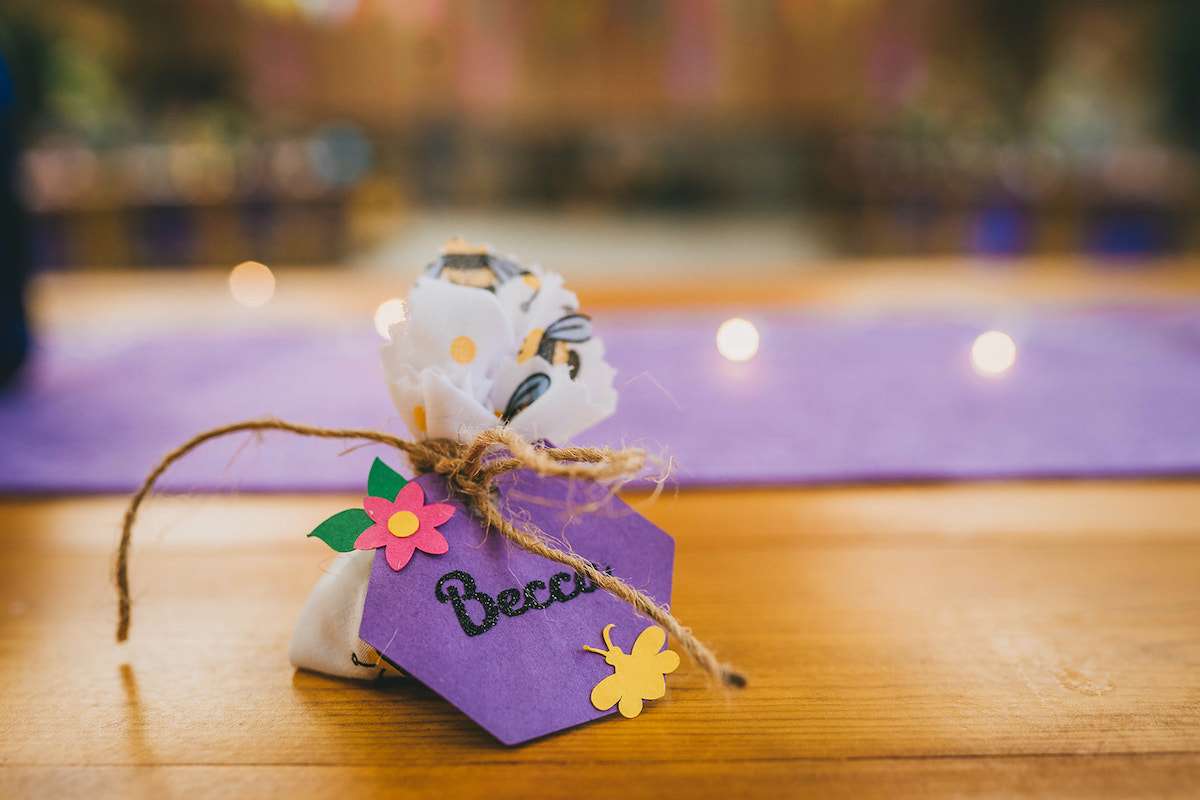 With so many fantastic memories, Becca and Rich told us they still can't get over how amazing their day was. Becca advised future engaged couples to, "Do what you love! Anything you choose for your wedding should be because you and your partner love it, not because you feel that you are doing something that a somebody else wants or including someone in the wedding out of obligation! Also, enjoy every second from the engagement to the last song of the night!"