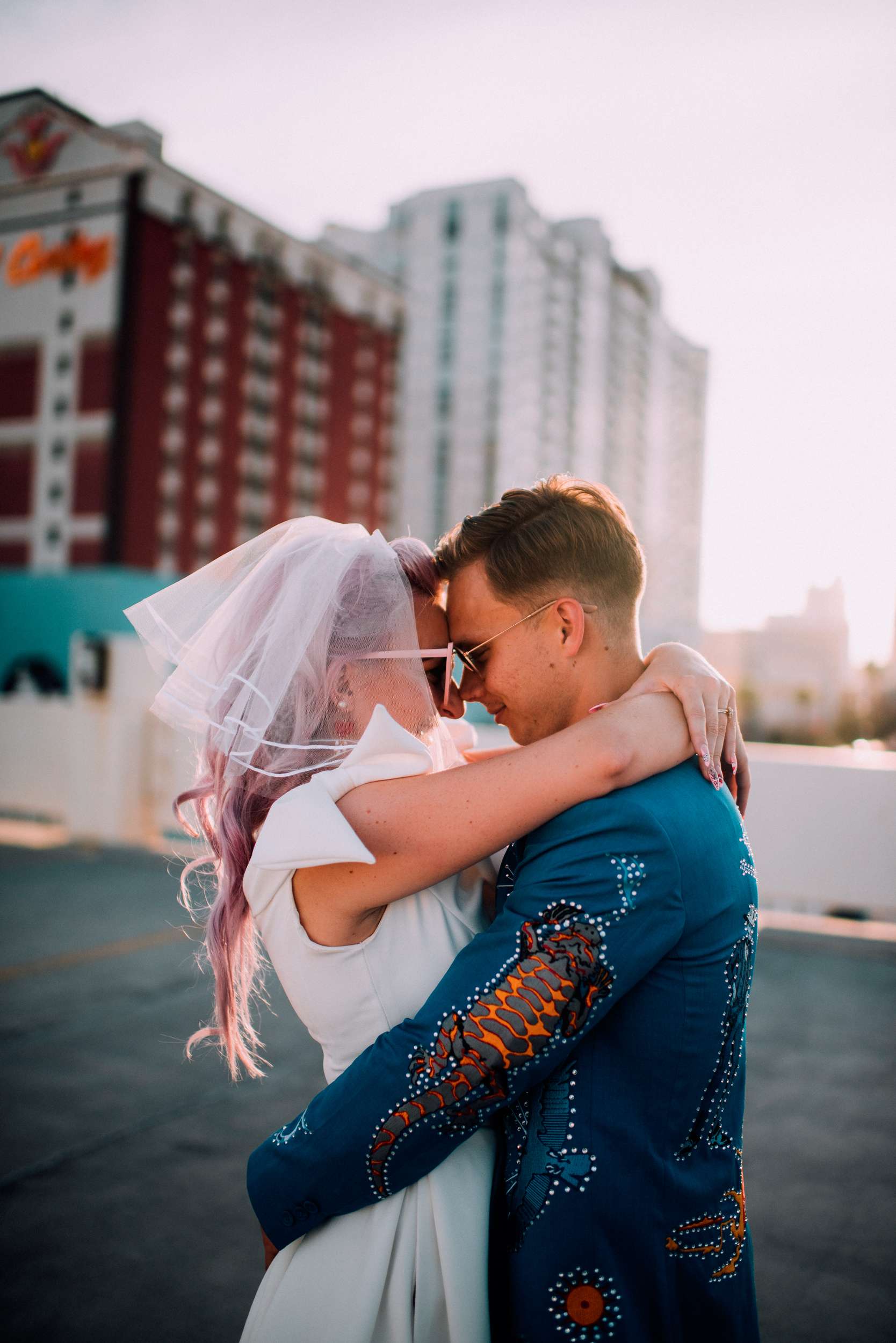 We have a really special wedding in two parts to share with you this week. Holly and Ged were married in Vegas in May and had a mega pool party reception at home in July. Both parts of the celebration deserve their own articles so be sure to come back tomorrow so see part two!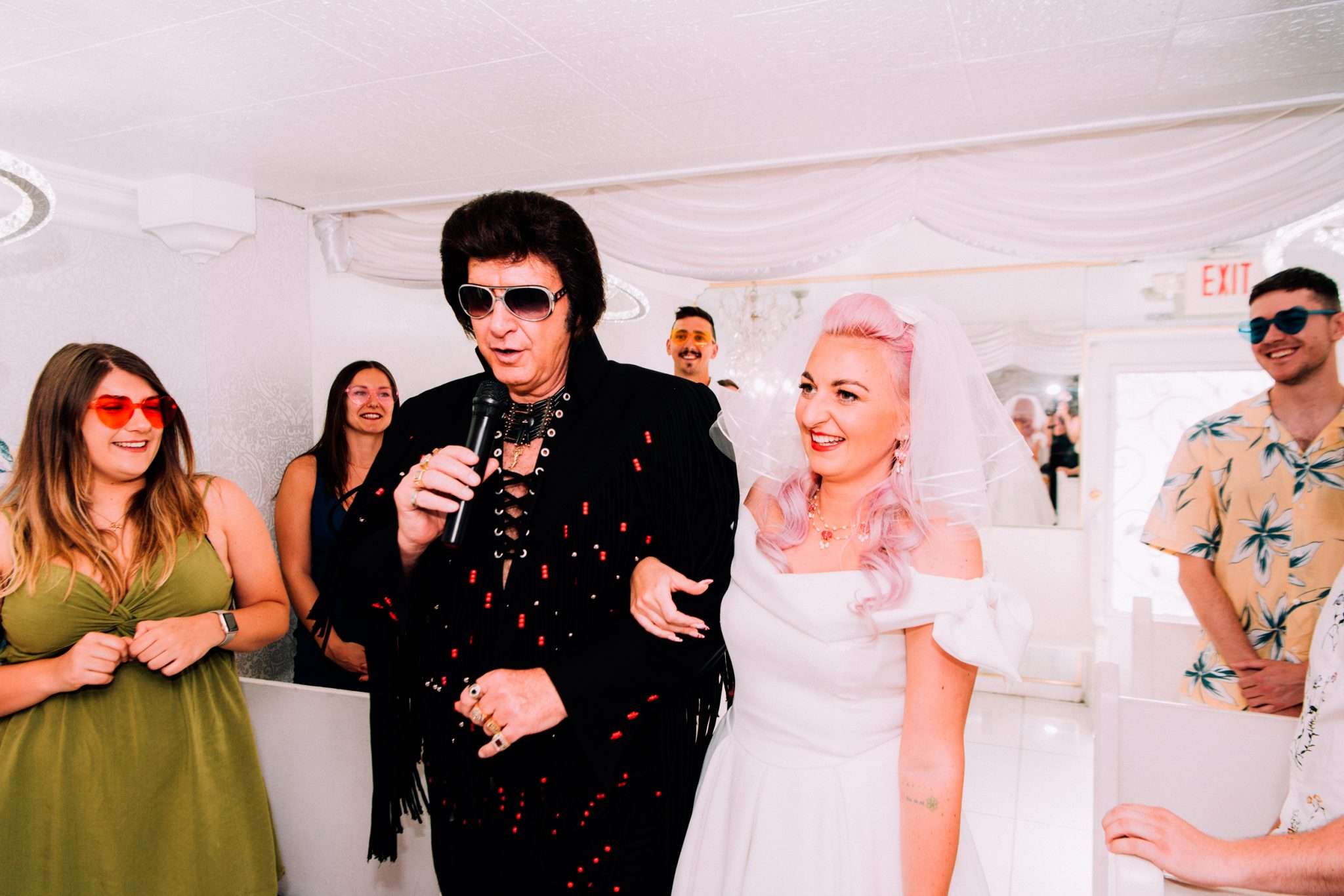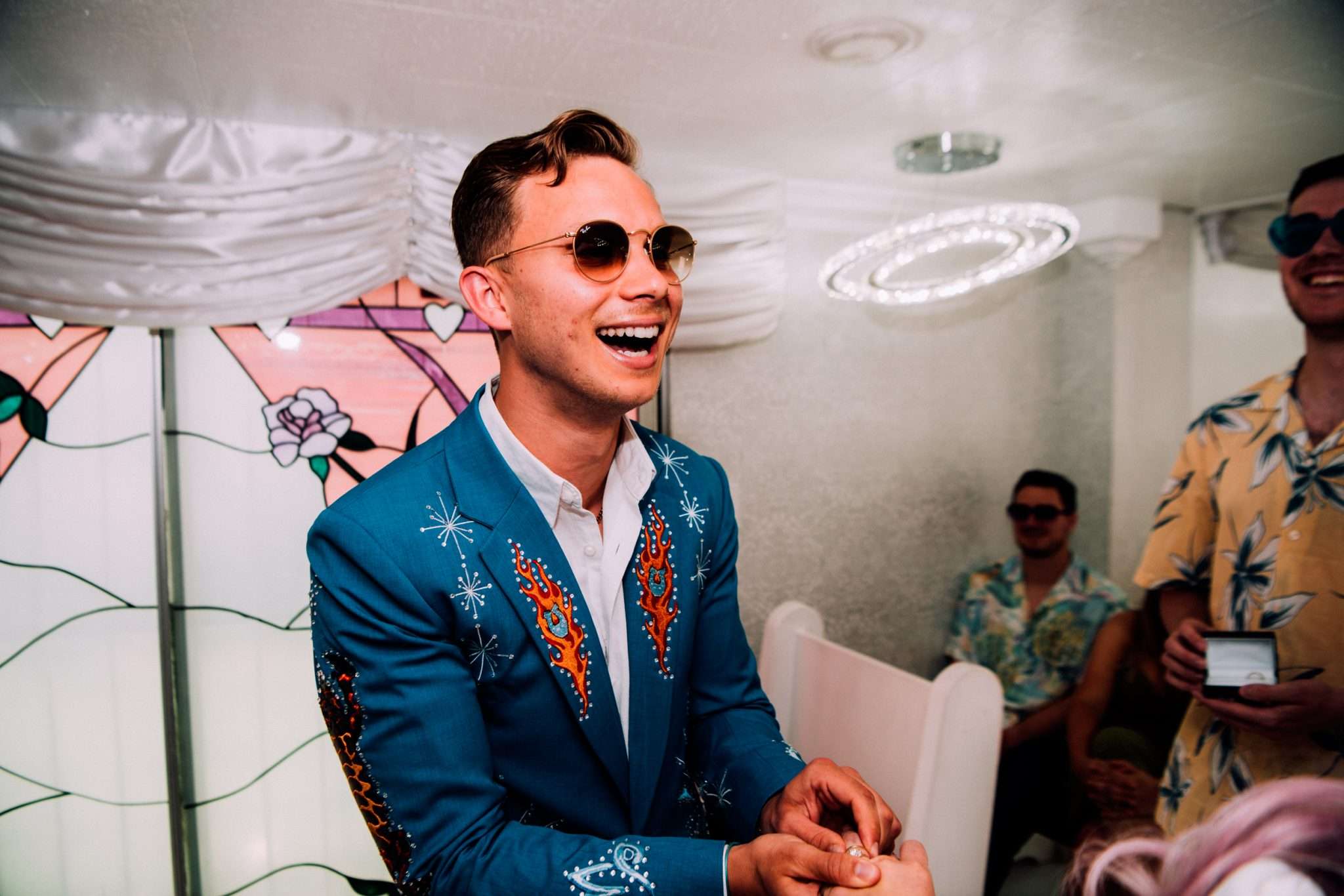 After getting engaged, the couple realised how quickly weddings can become about everyone else. "We NFI'ed our parents and ran off with a crew of 15 of our friends to Vegas", Holly laughed. "High rollers were made." They were inspired by Elvis and Pricilla and wanted a 50s vibes but with a clear cool edge to it.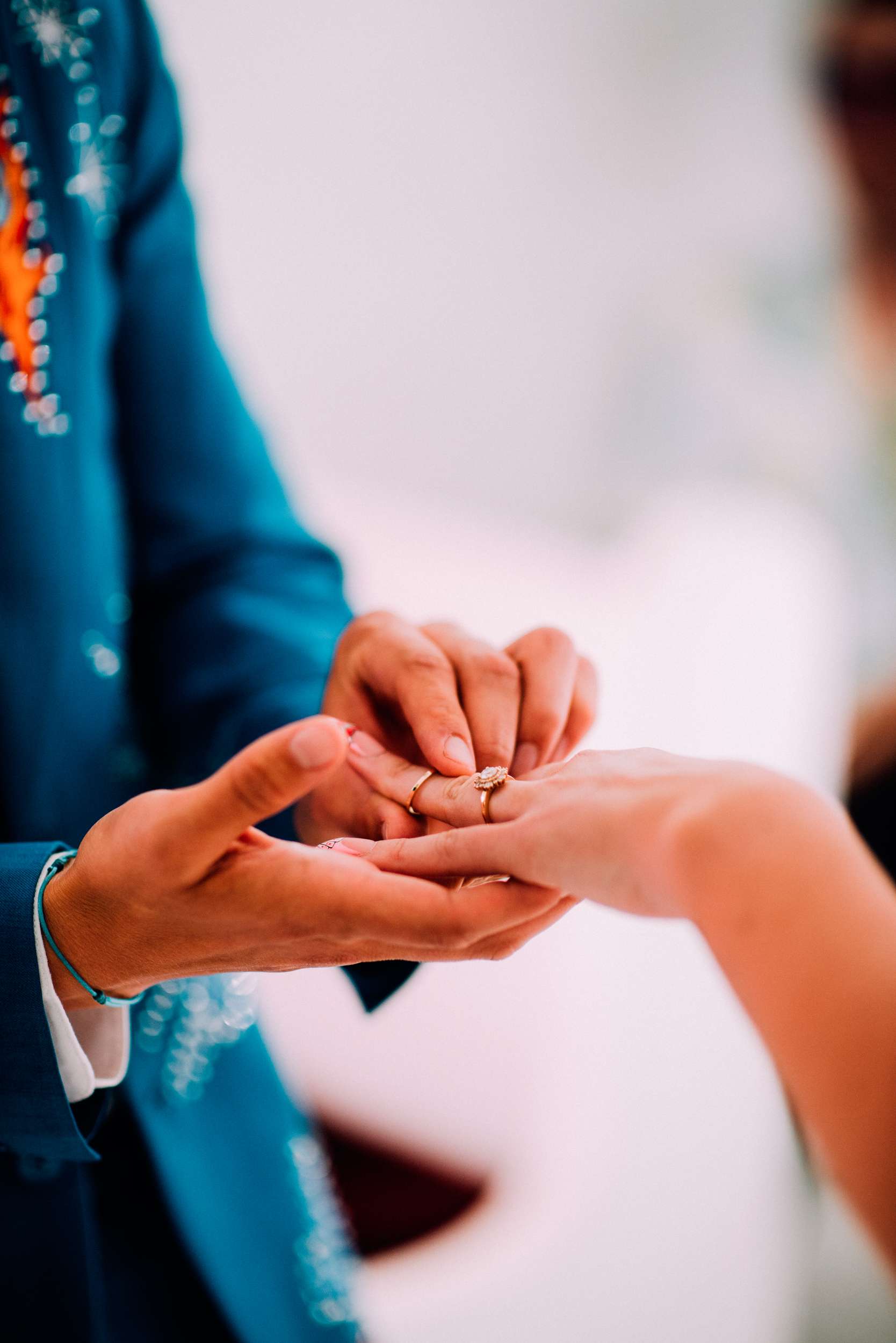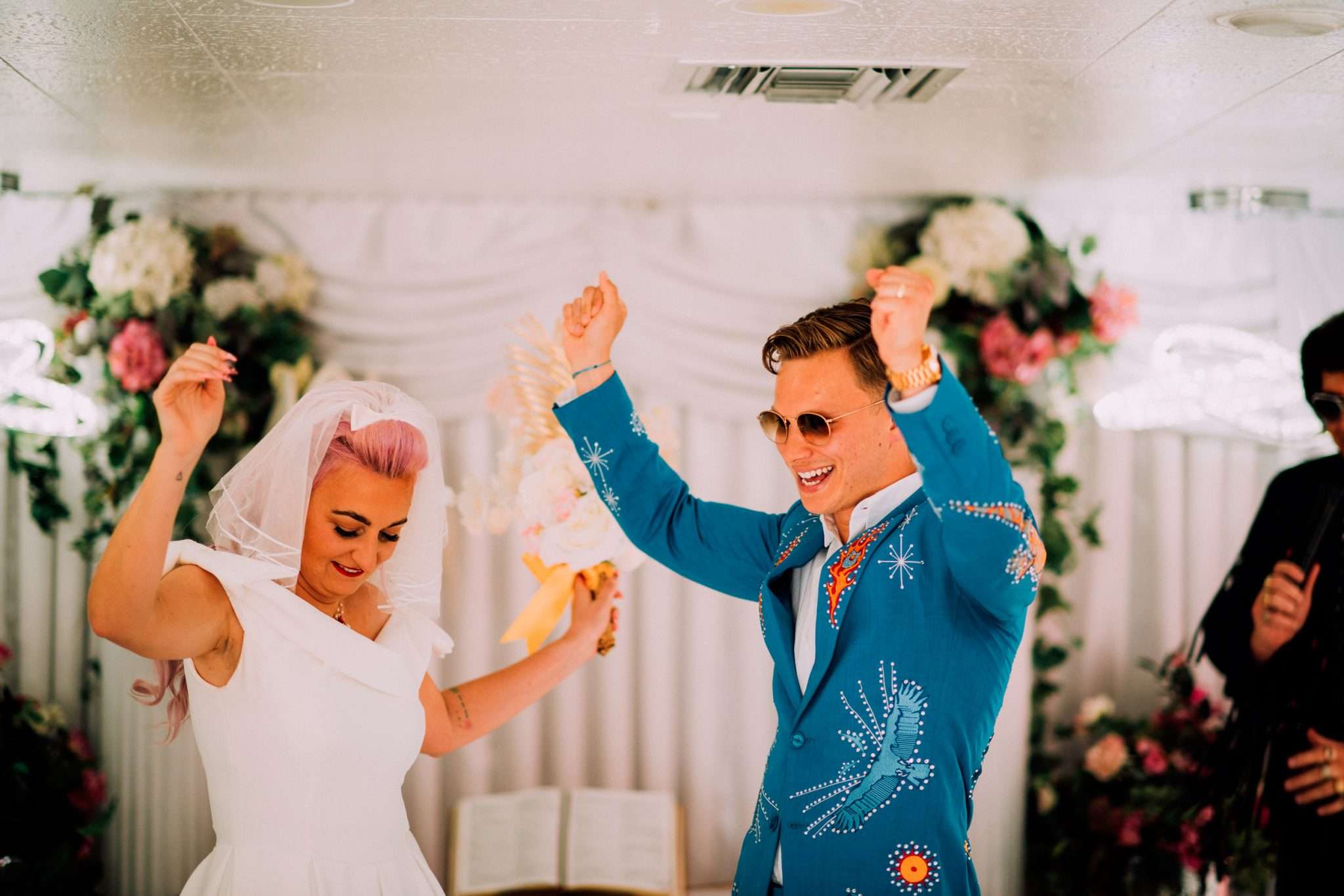 Holly's dress came from The Pretty Dress Company which she wore with pink shoes to match her hair while Ged rocked a bedazzled, blue suit by Reigner Clothing. "I truly believe that men's fashion deserves some serious attention and husband's shouldn't be in a plain suit if they don't wanna!" Holly said. "Ged was made the coolest custom suit and it was refreshing for him to really have his moment. It doesn't all just have to be about the dress."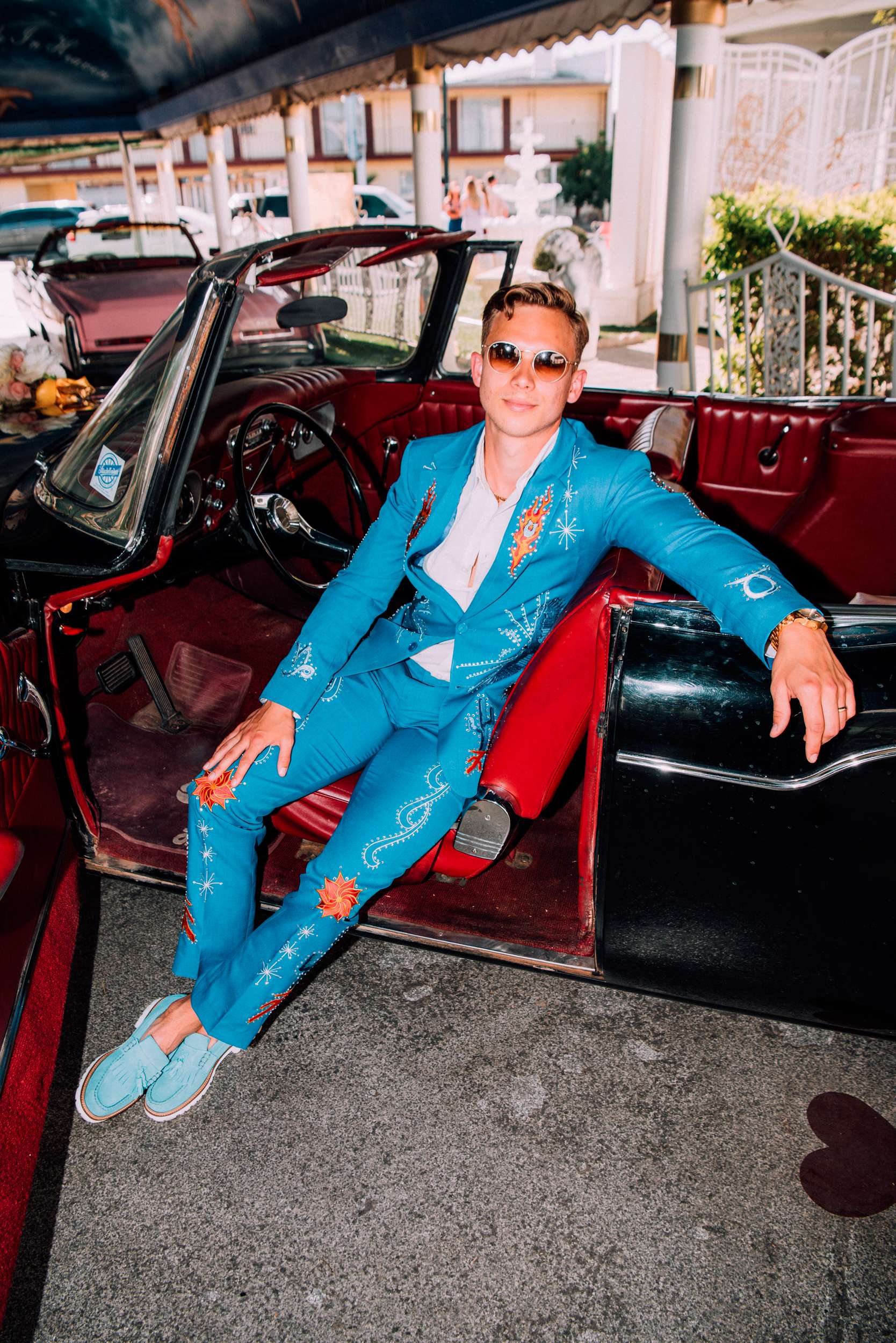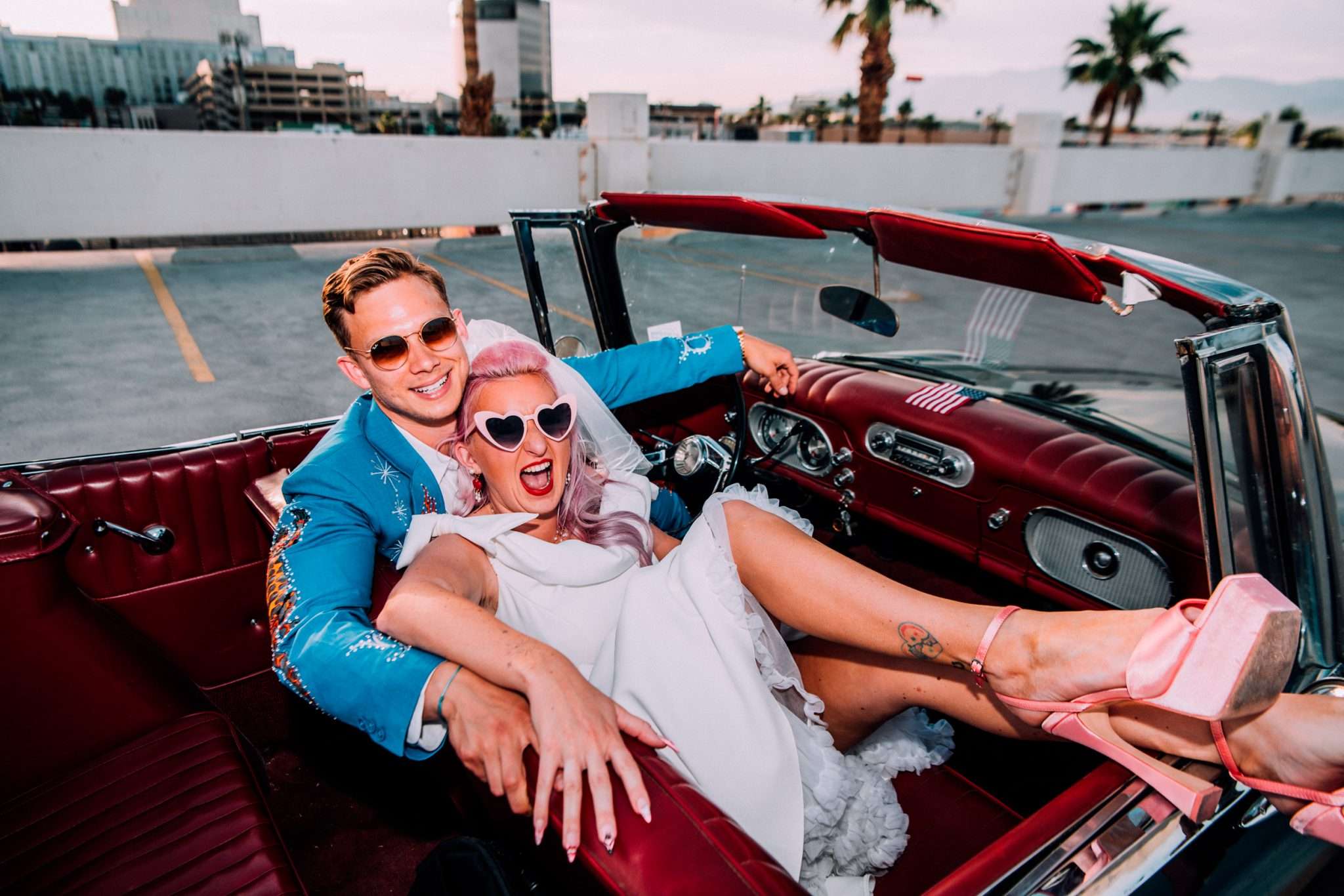 The day was perfect, just what they wanted, but there is something important Holly wishes they'd considered beforehand. "I wish people were a little bit more honest with how there's a scale of feelings when you get married", she explained. "You just hear that it's 'the best day ever' and that's it. The reality is you will feel all of the emotions within than 24-hour period and its actually quite a lot. I wouldn't change any of it – but I do think it's good to be emotionally ready for a rollercoaster. Therapy is great; shall we make pre-wedding therapy a week before the event a thing?"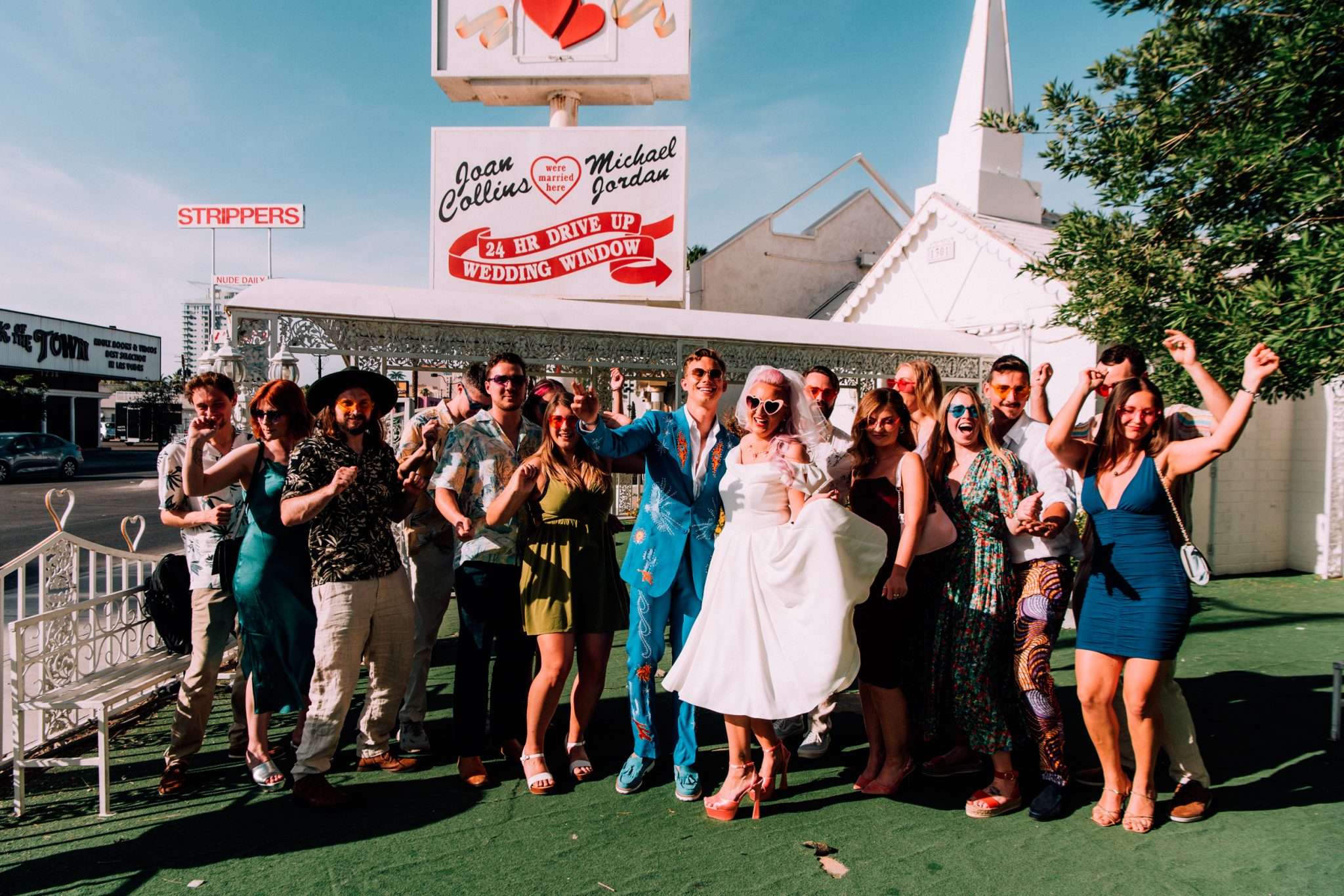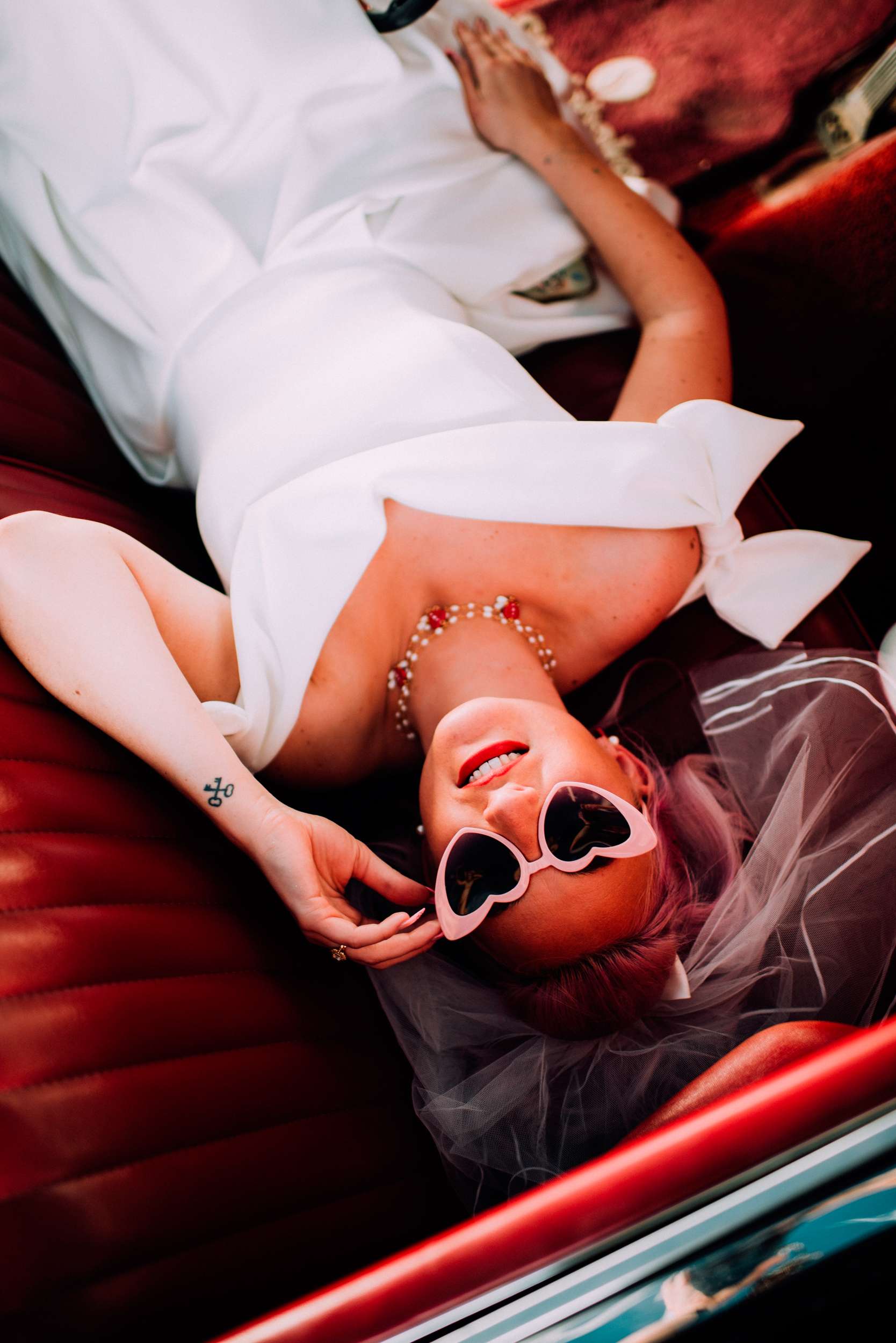 "Turning up at A Little White Wedding Chapel with our friends who we've been friends with since we were teenagers was pretty cool", she replied when asked about their favourite moment. "Seeing everyone's little grown up faces in their chosen outfits to celebrate our wedding just meant so much to us. We knew we 100% had everyone's support and genuinely are so incredibly grateful they took the time to be there for us. Good friends are good. I can't wait to do the same for them."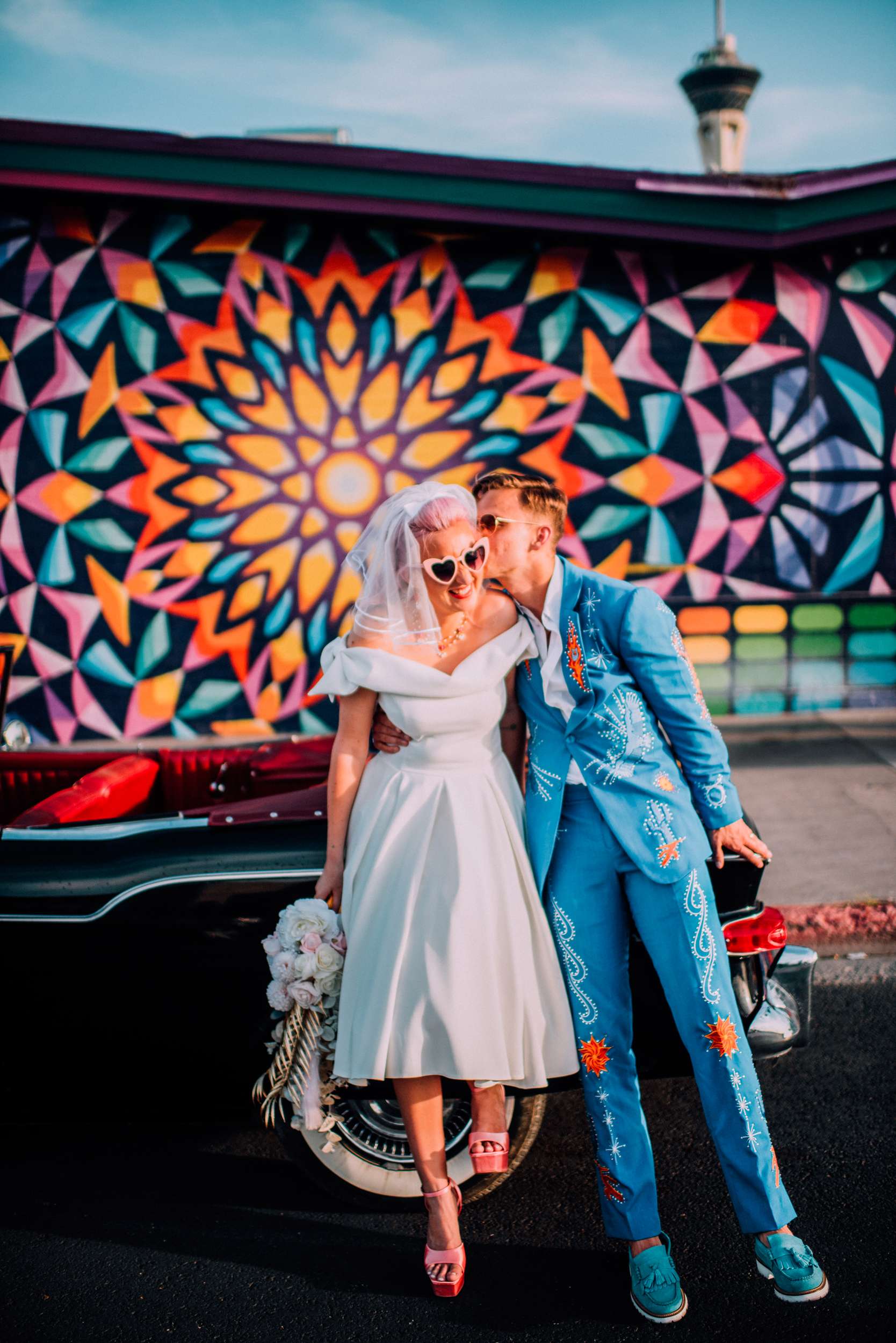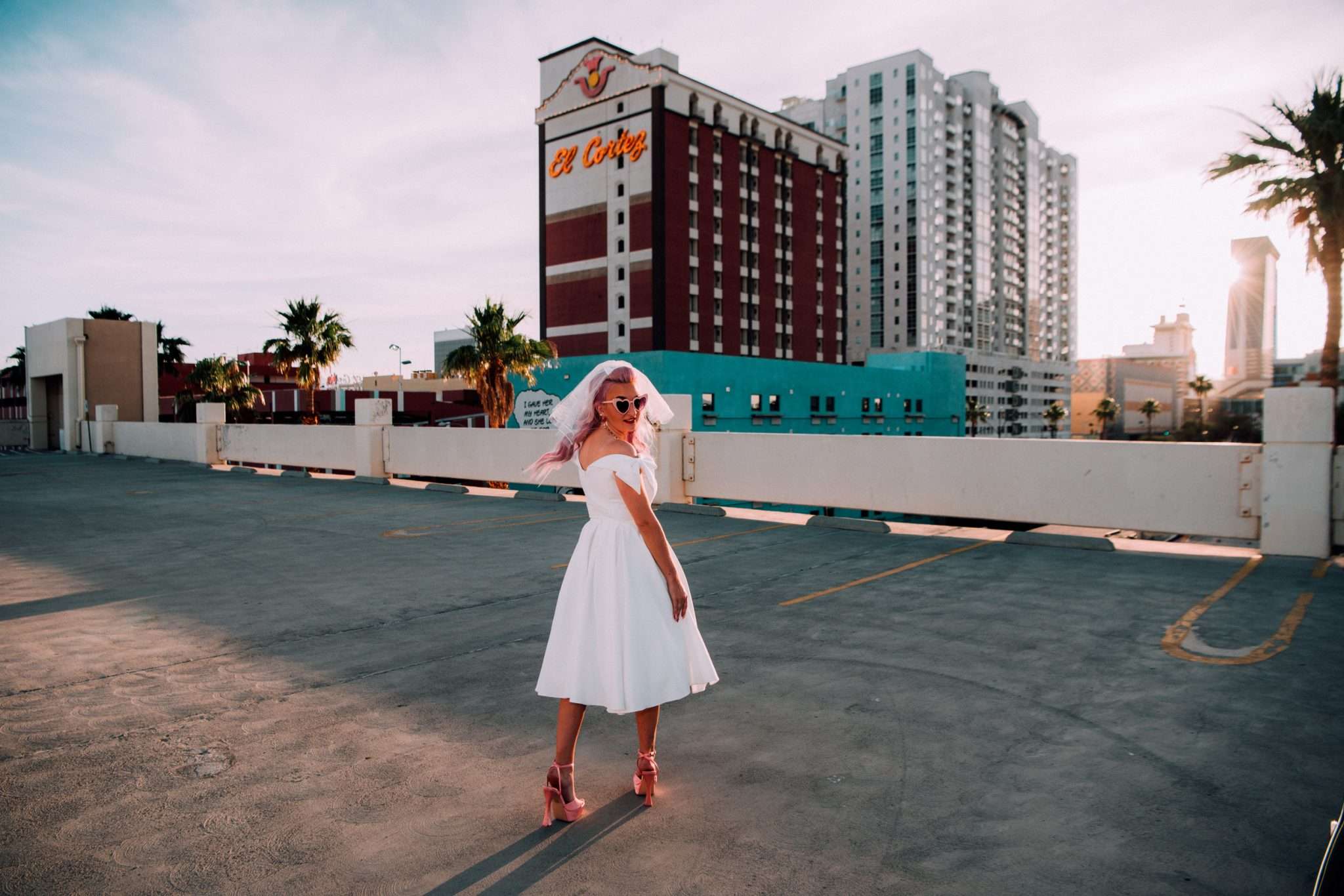 Come back tomorrow for part two. It features a dog ringbearer, a real tattoo artist and the whole wedding party jumping in the pool so you're not going to want to miss it!