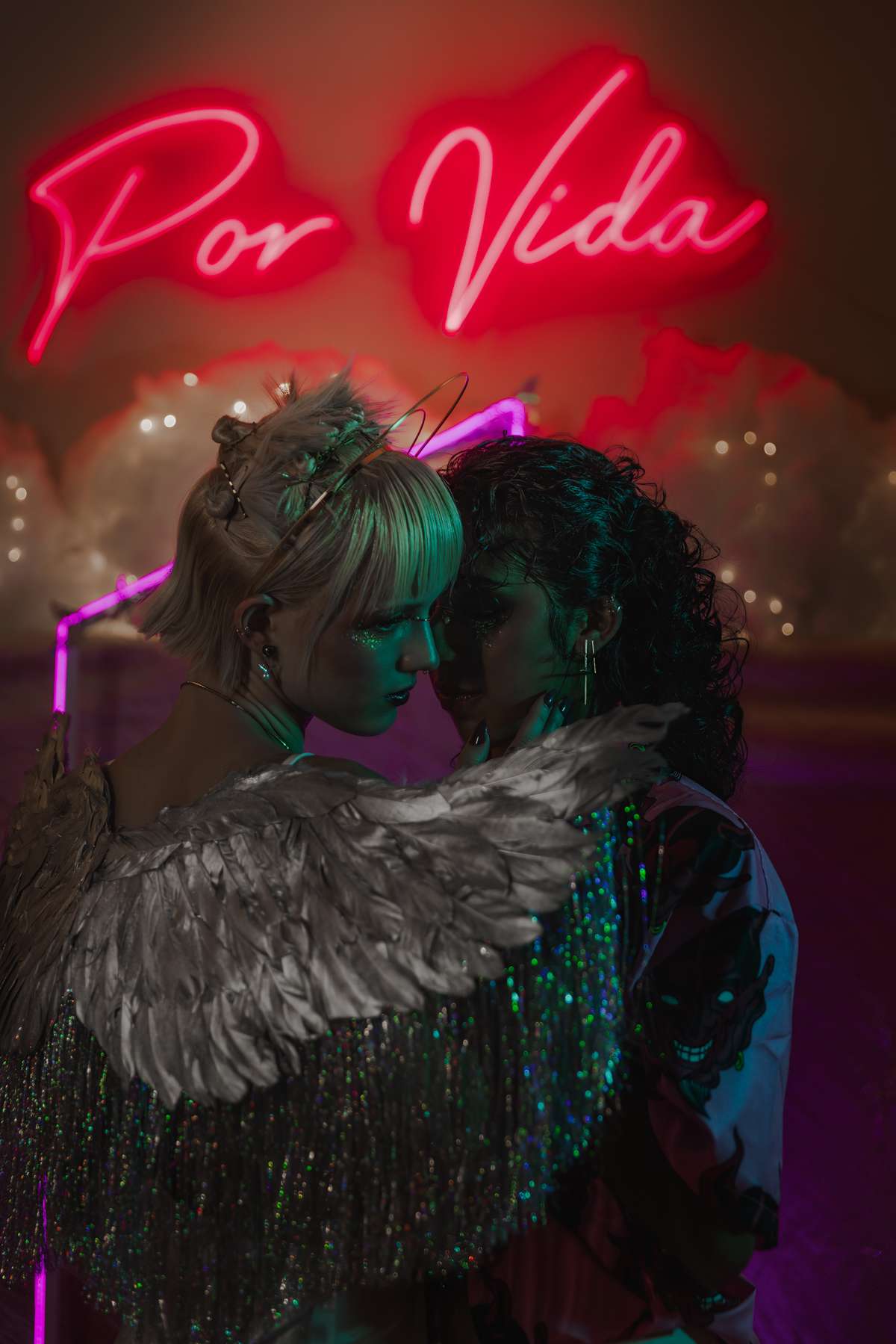 Creating a shoot for inspiration, photographer Claire Gutierrez's concept was the love-child of Baz Luhrmann's Romeo and Juliet and HBO's Euphoria. Bringing together the best wedding suppliers, the result was a celebration of creativity, romance and queer representation.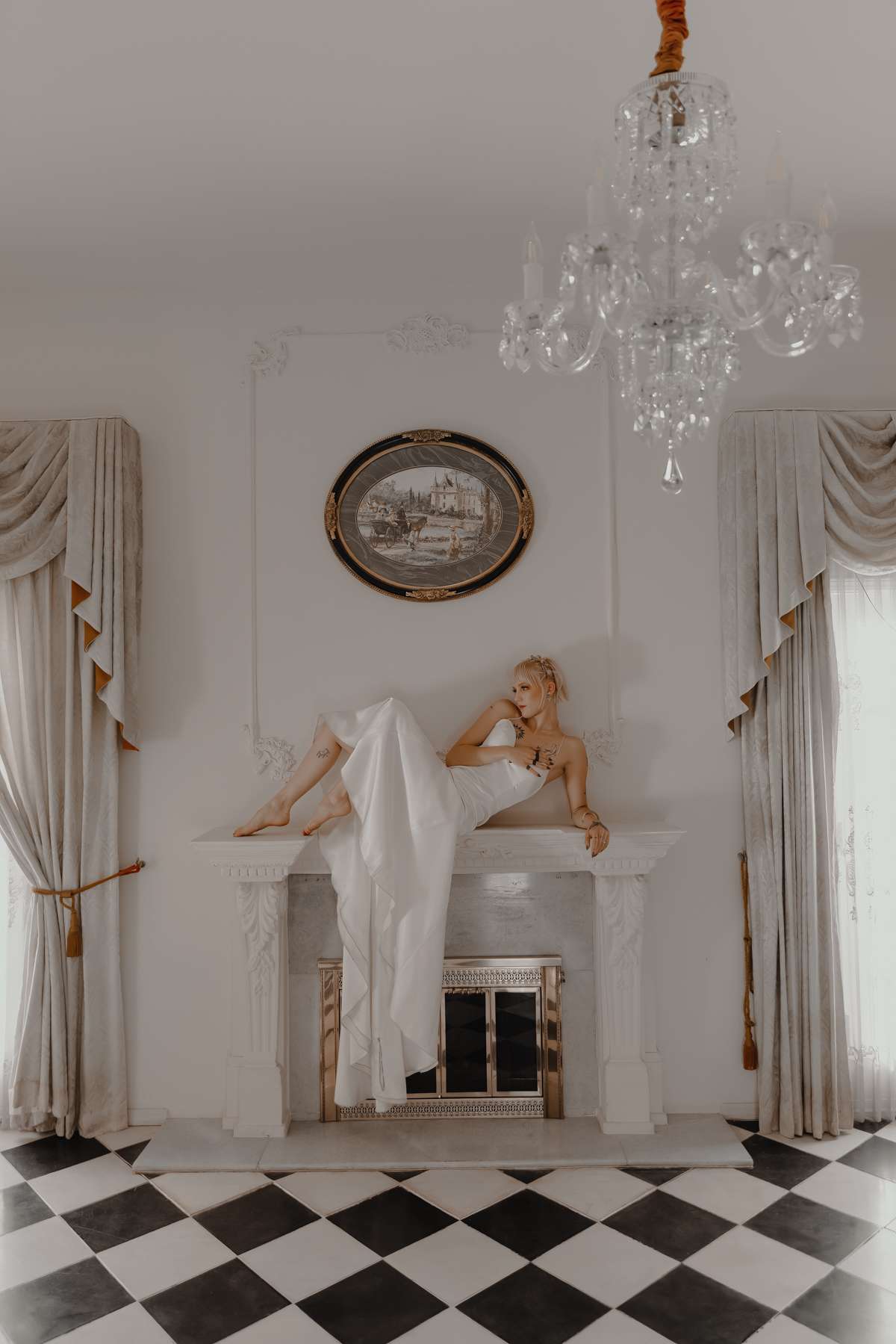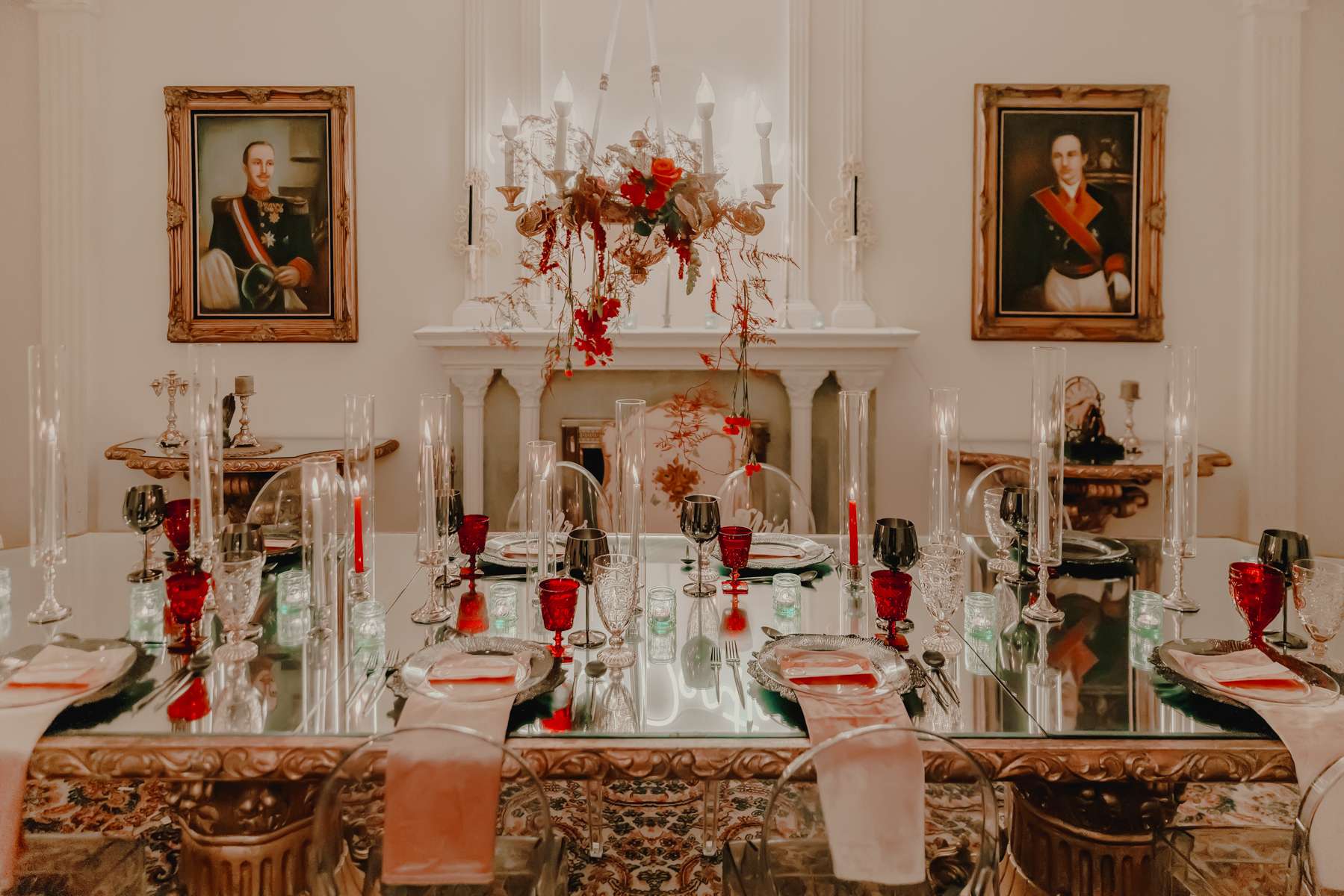 New Mexico is most known for its desert landscape and natural, dry beauty but Claire wanted European inspired architecture and gardens. Struggling to nail down a venue, she eventually found the Villa de San Rafael in Albuquerque. She wanted to evoke romanticism, elegance and a high renaissance style of stained glass and architecture. She told us, "Somehow this incredible venue fell into my lap. I knew the first moment I saw it that it was exactly what we needed to breathe life into our concept."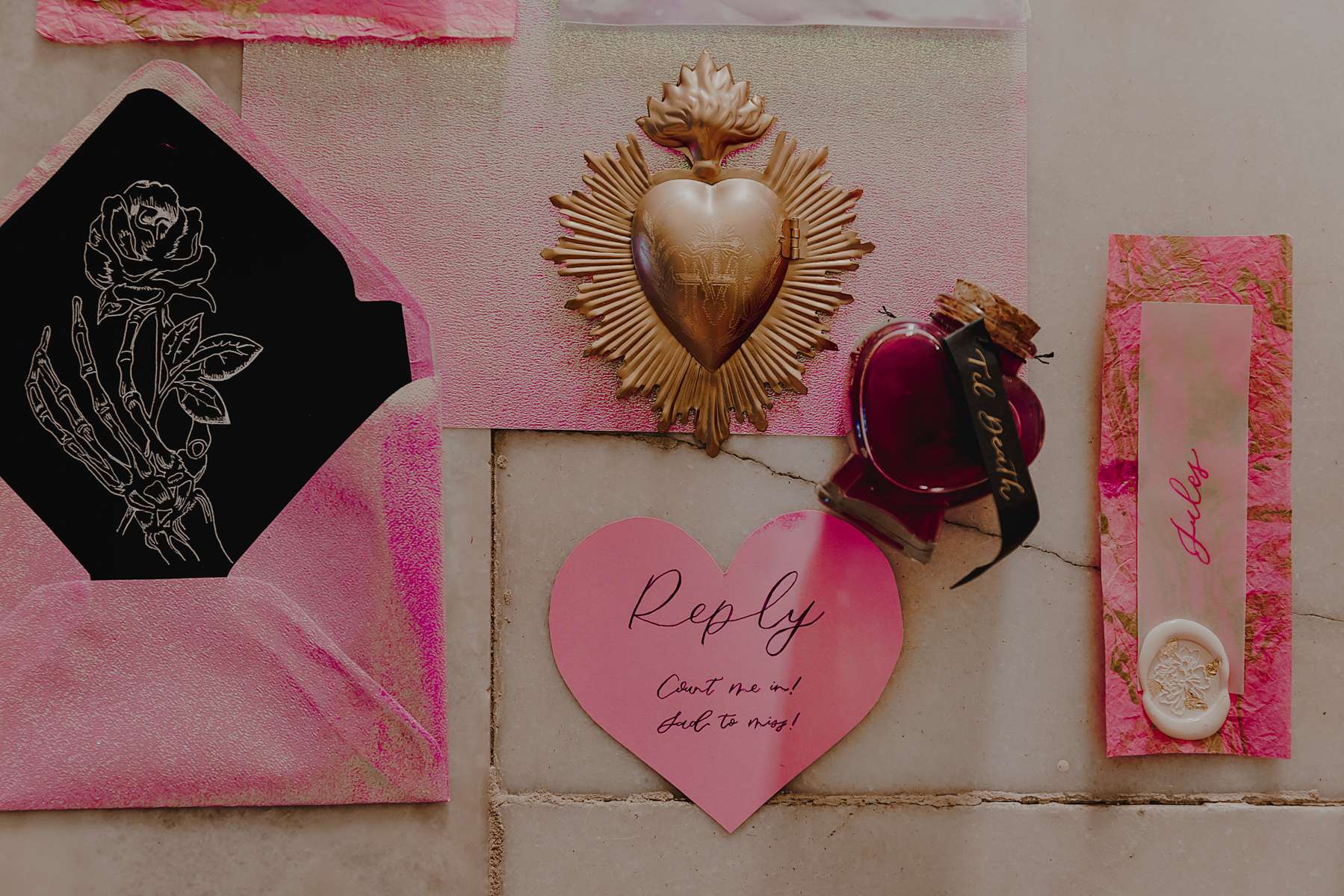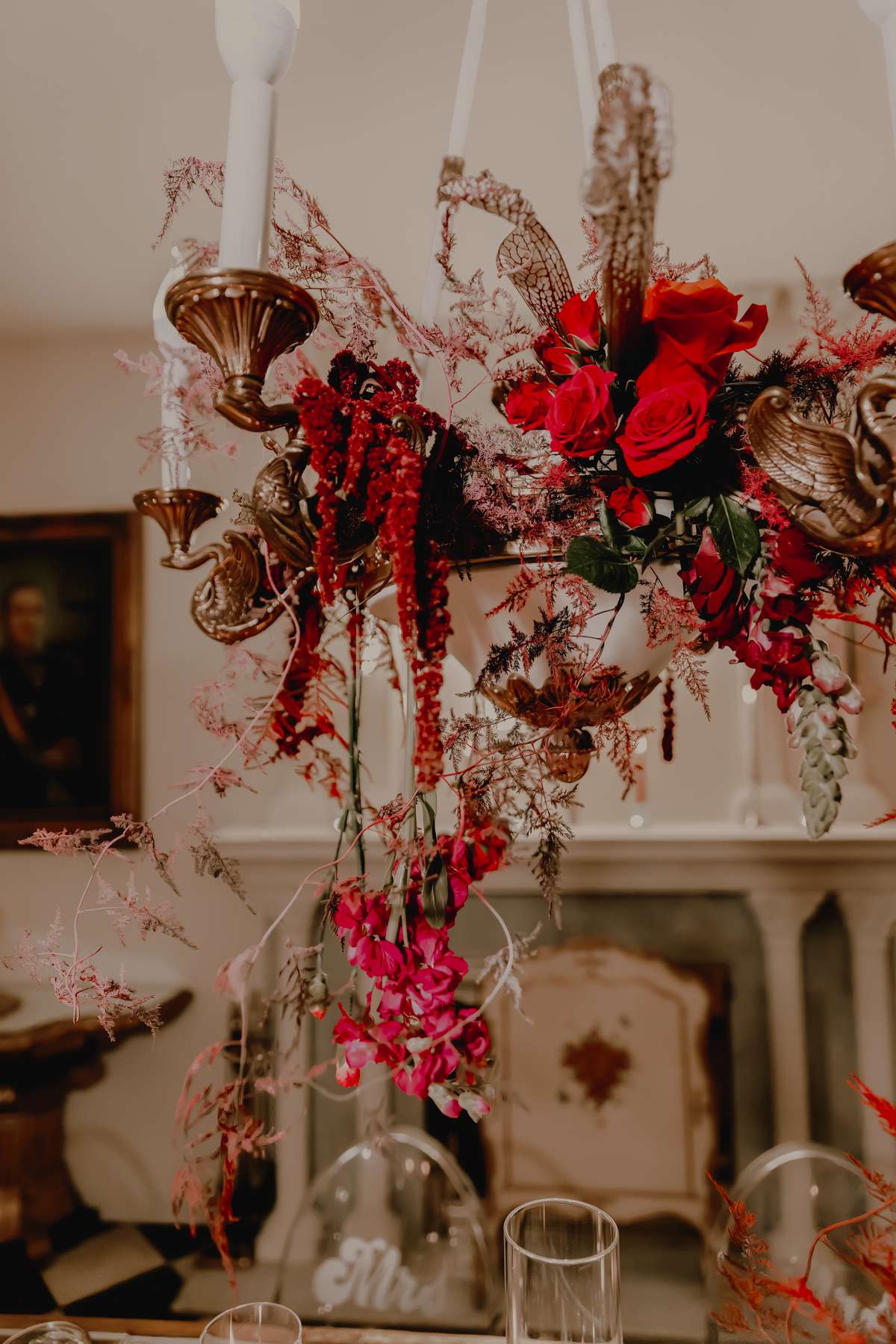 The Villa de San Rafael was designed in the 1970s by a couple from Spain. With a mixture of Spanish and other European architectural features, it transports you to a time when courtiers would recite sonnets and love poems. Creating a colourful juxtaposition of traditional, 00s retro, and modern, the team paired rich gemstones and pearls with a soft stain sheath gown for their Juliet. Sophie Kissin Jewellery was inspired by the hyper-saturated colours, fast-paced shots, and upbeat techno music of films in the late 90s/early 00s. She used crosses, pearls, and garnets to evoke High Renaissance luxury and indulgence with clean lines and contemporary edginess.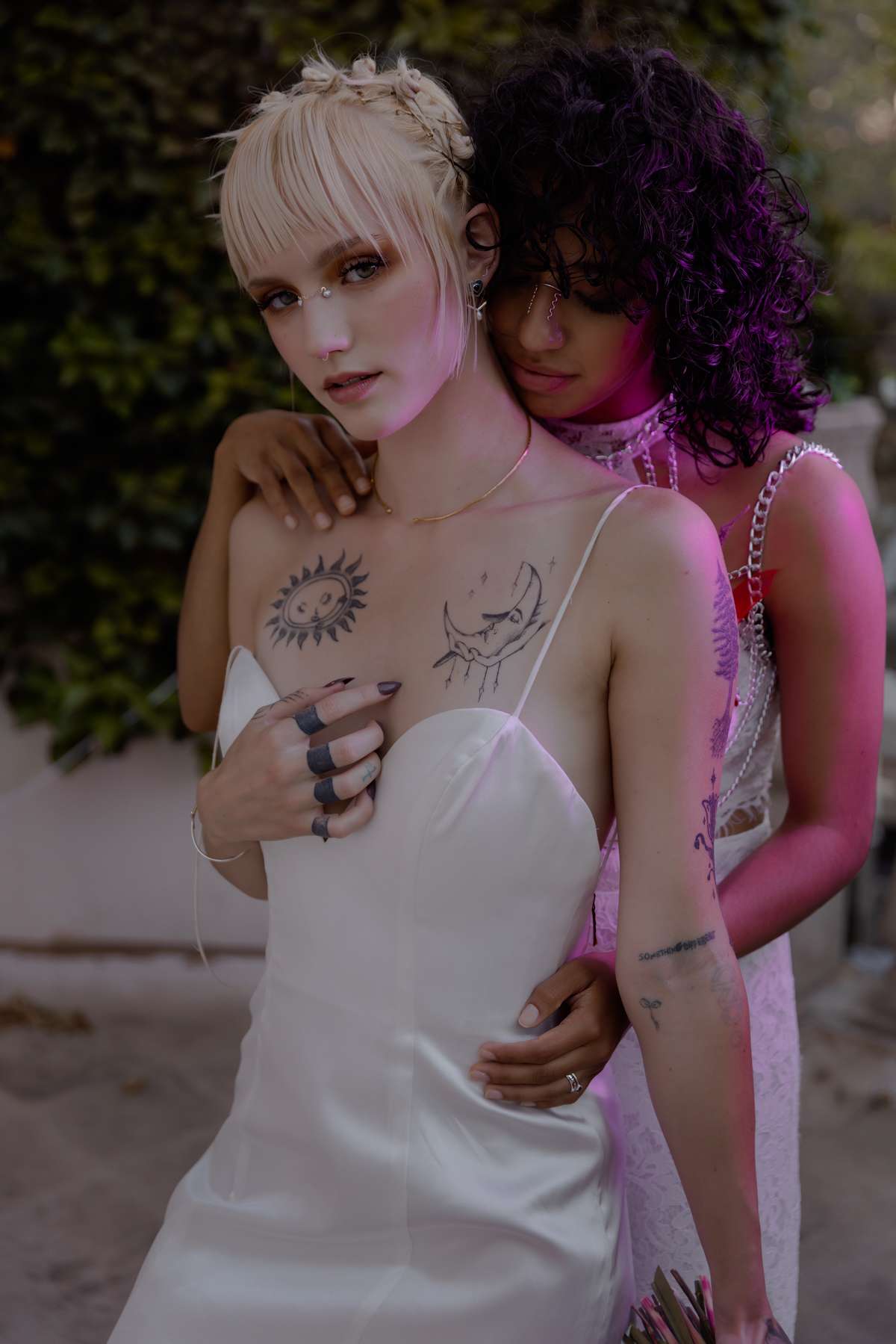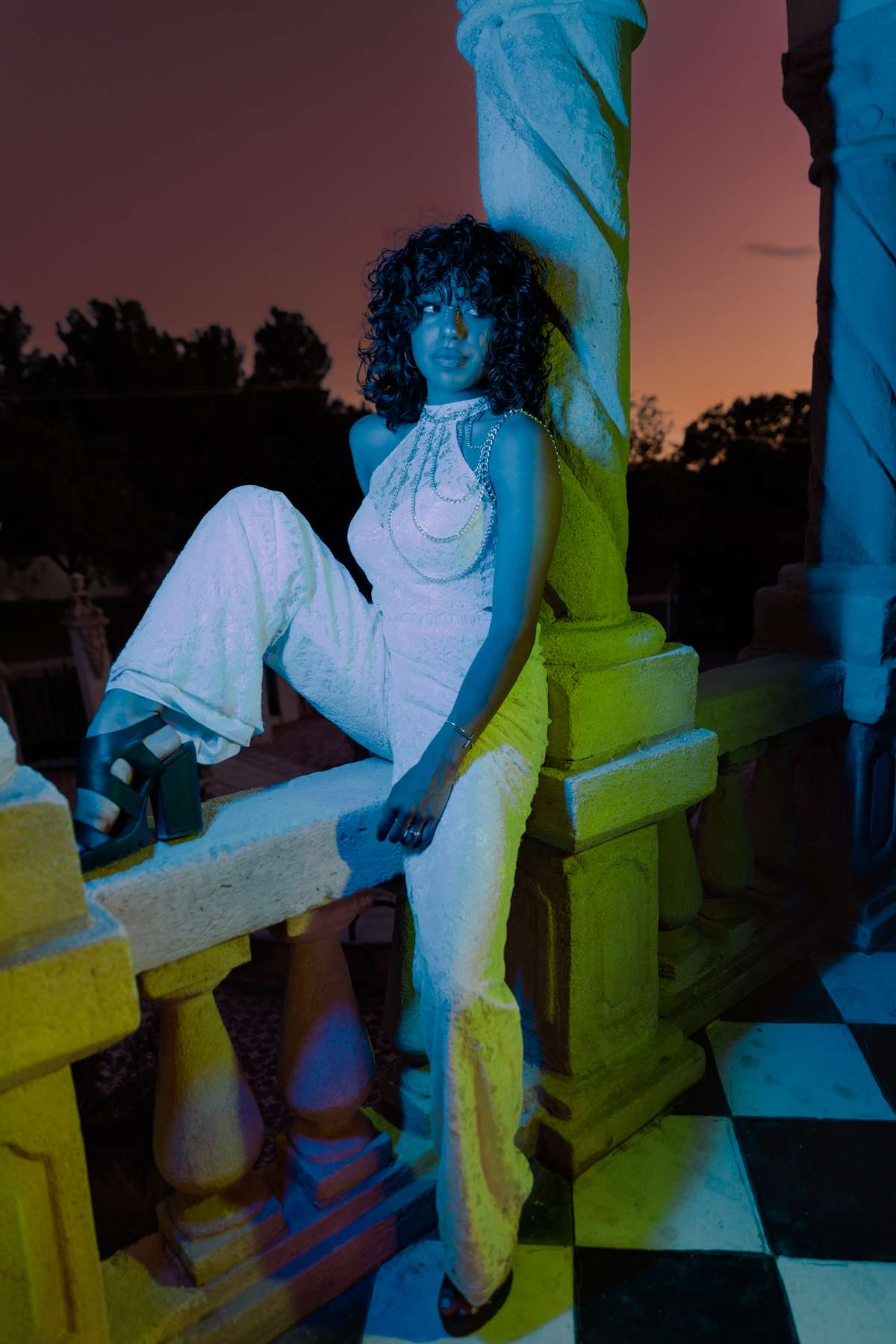 A laidback lace jumpsuit offered an elegant bridal feel for their second model, with the looks melding beautifully together. The team told us that there was real chemistry on the shoot, from the flowers, to the models, to the cake! Heather from Three Baby Birds Baking told us, "My vision for this cake and shoot was romance + raw sexual energy. Mission accomplished."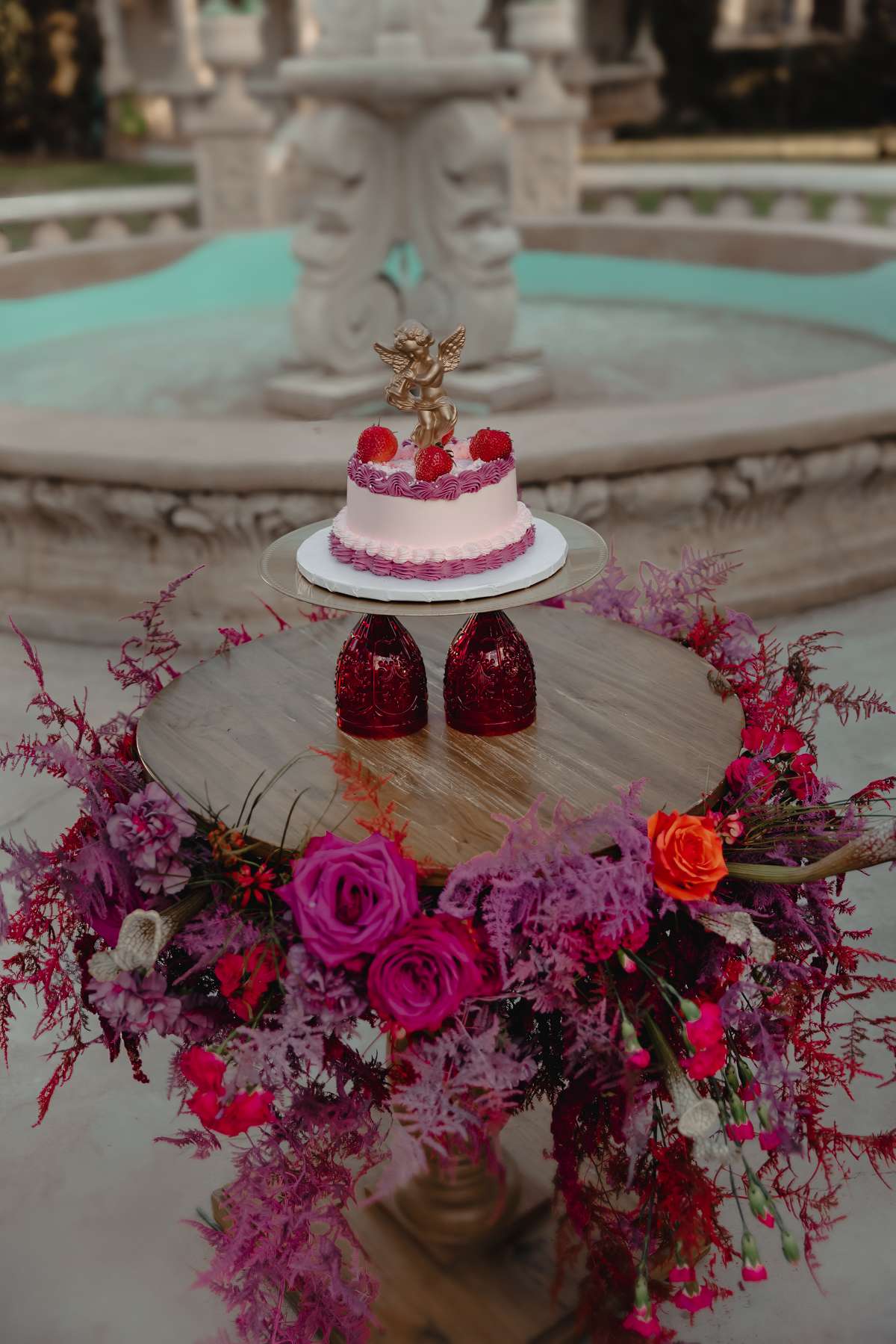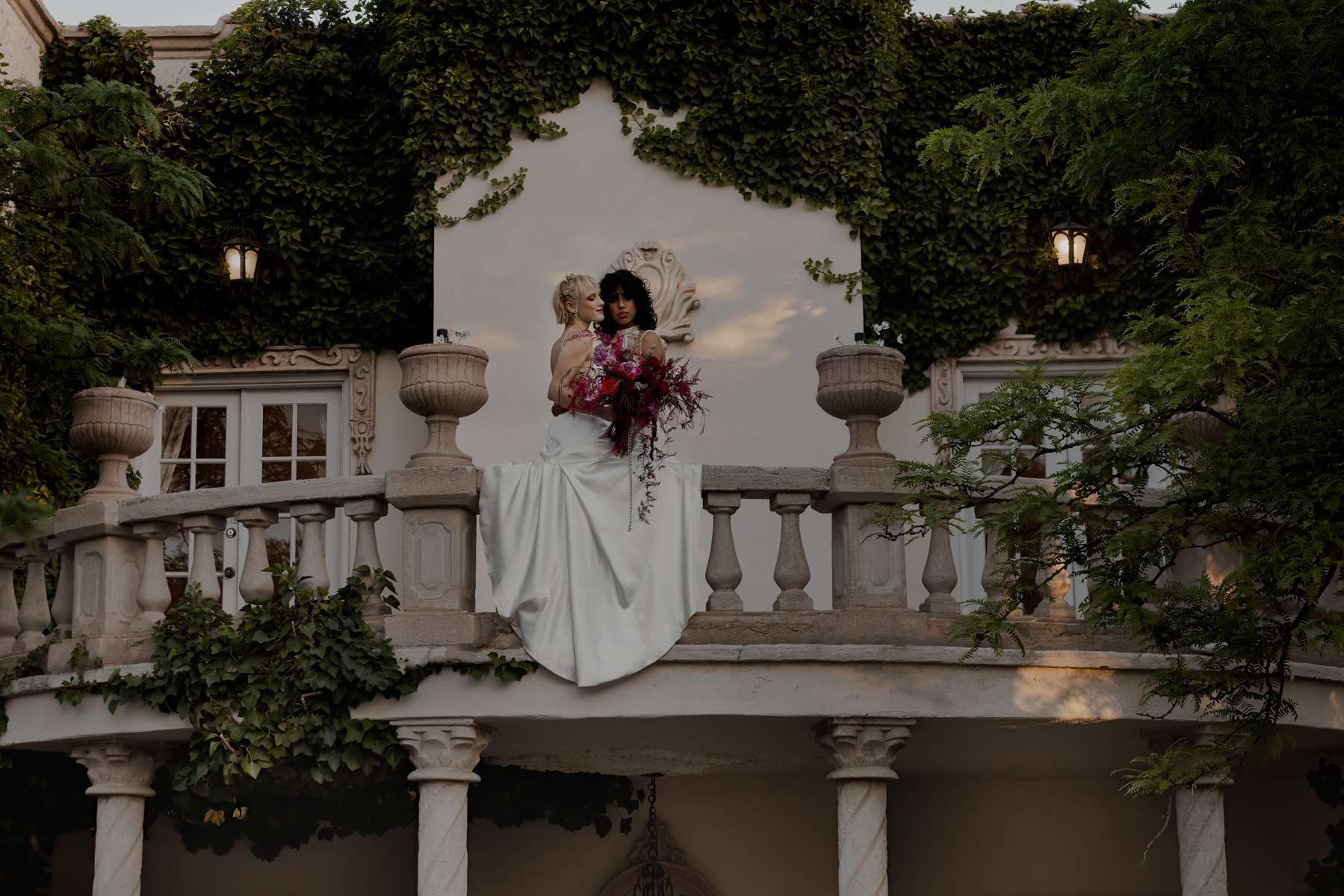 Bringing retro 00s into the 21st century, impeccable calligraphy by Darling Clementine Art and Illustration added just the right touch with the stationery, inspired by the theme, but adding an abstract twist and playing with the purple, gold and pink colour scheme. The styling of Danessa with Black Bow White Tie brought that extra pinch of luxury and glamour to the set.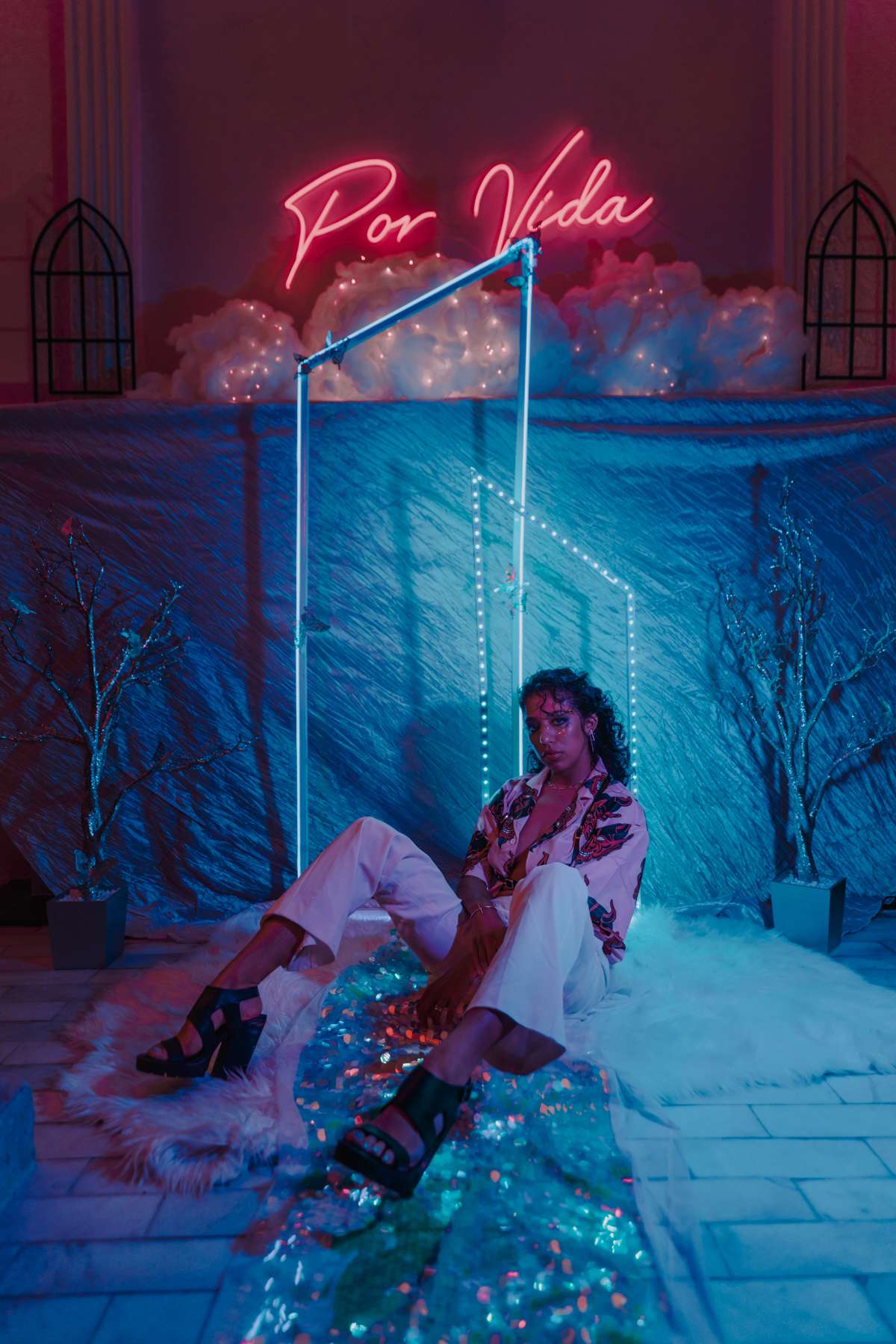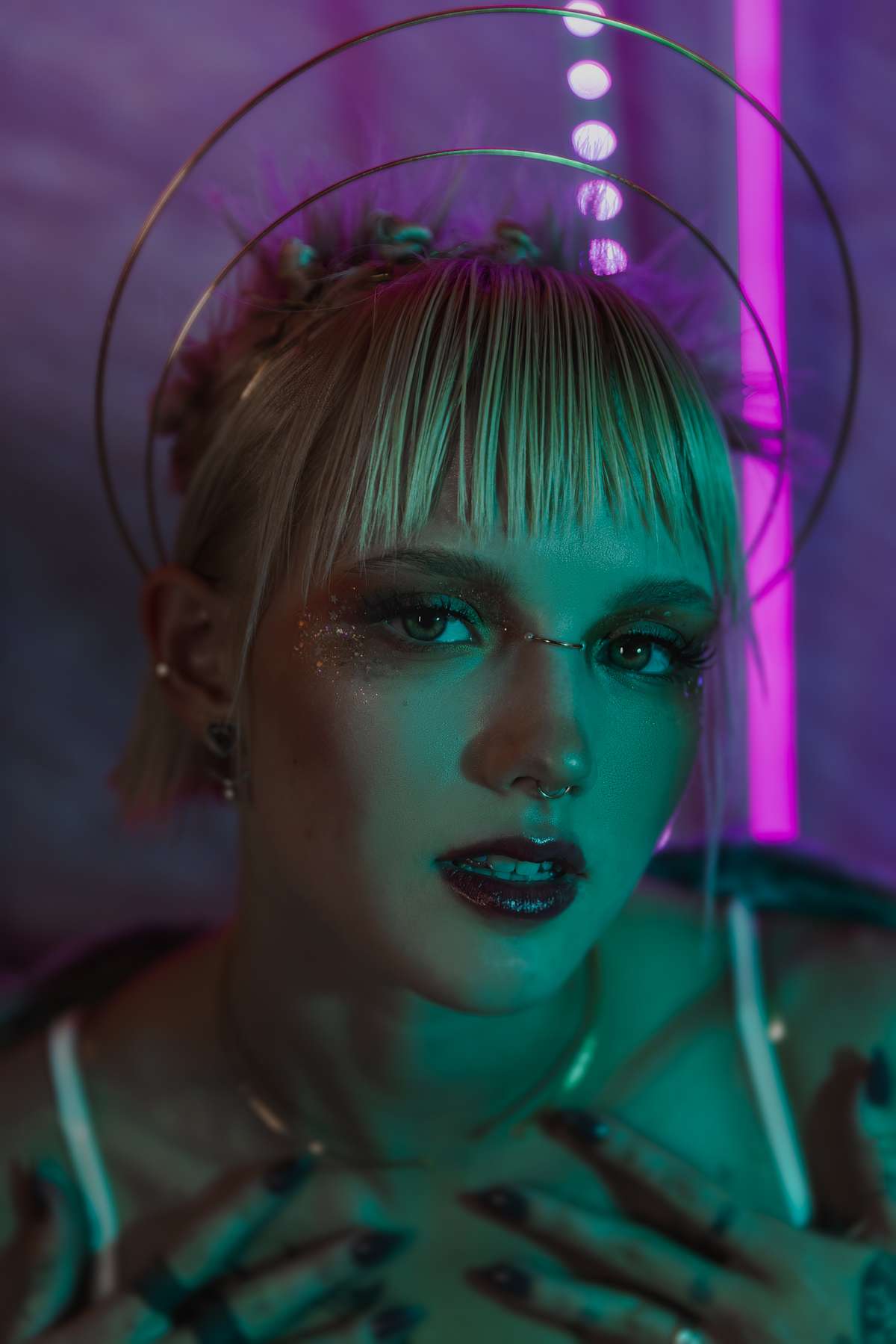 Inspired by the dual lighting and yearnful energy in many of the scenes of Euphoria, the team mixed unexpected colours and lighting, unusual for a wedding setting. Claire told us that she'd highly recommend adding a touch of the unexpected to your wedding photos as a unique part of capturing your portraits together.
"Rock n Roll brides and grooms are risk takers, thrill seekers, curious creatures and colourful to the core. This shoot will hopefully inspire others embrace their inner badass. Don't be afraid of colour," she advises.