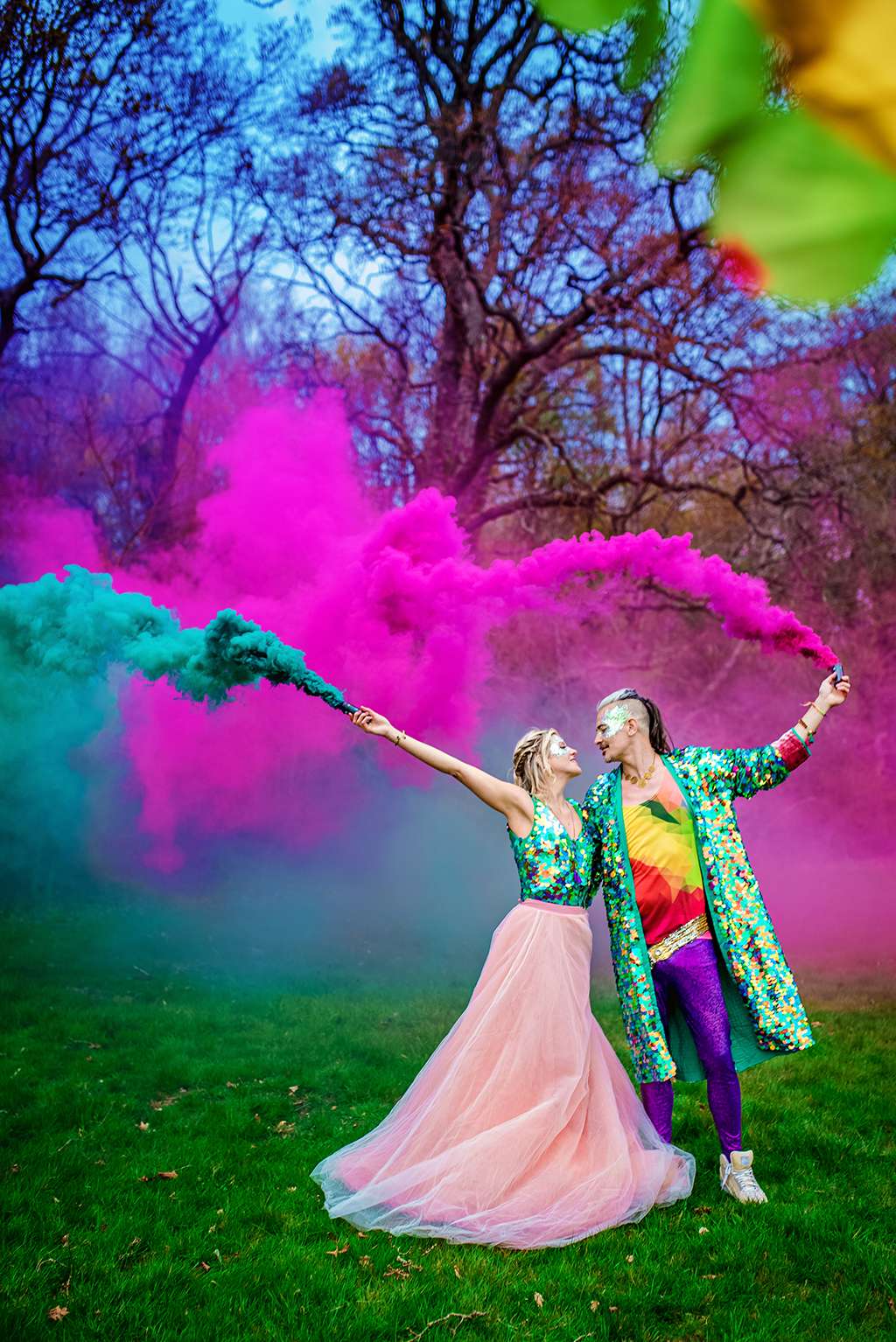 While all weddings are of course unique in their own way, there are a few themes here at Rock n Roll Bride that, behind the scenes, we've been calling nu-trad; you know, like nu-metal, but for weddings. The Limp Bizkit of matrimony, if you will. 'Festival weddings' being one of them. There's a very good reason that things become popular – certain styles, like dusky foliage, painted leather jackets and dainty flower-crowns look beautiful together, so by all means there's no harm rocking these things if you think they represent you.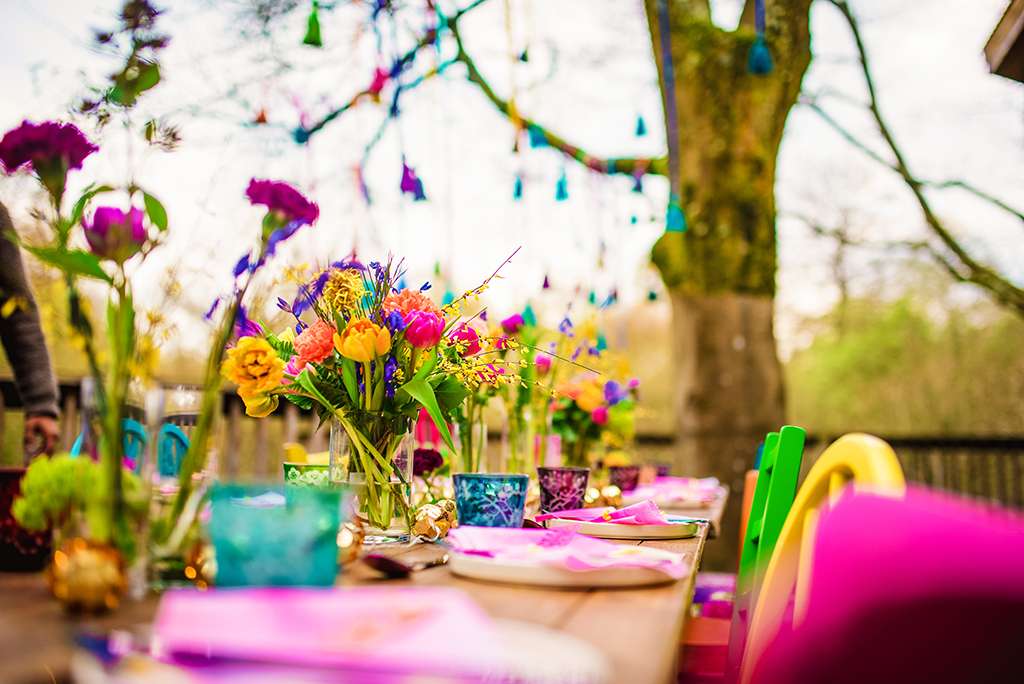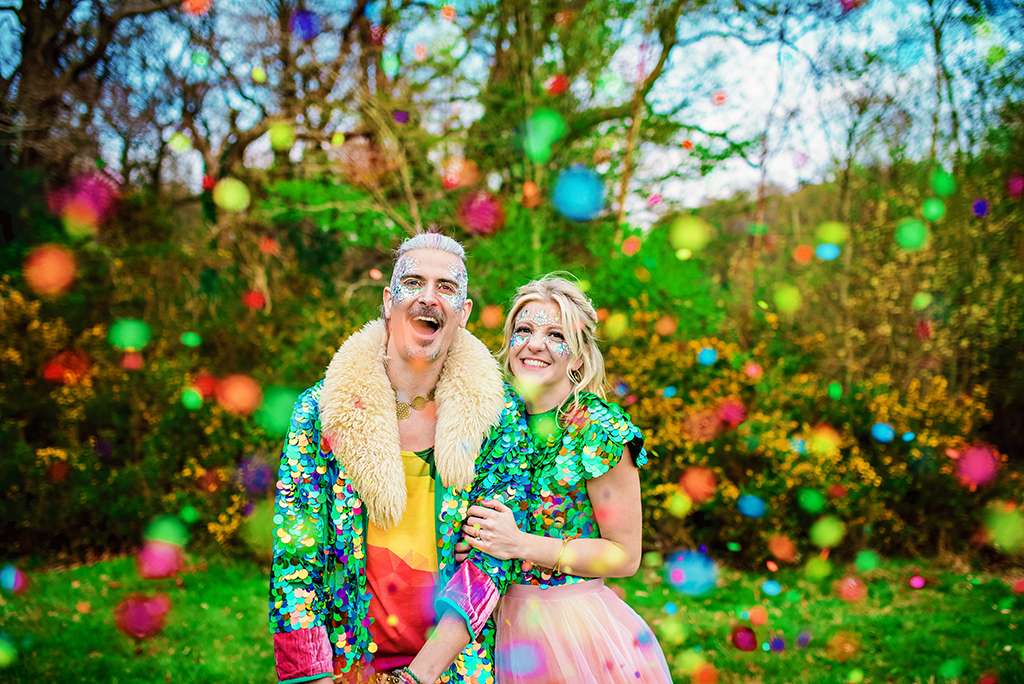 However, after a while, when something that was once alternative gets repeated over and over, it can start to look a little same same but different. What was once super authentic to one couple gets diluted down to its own version of cookie cutter. So, if you're considering a festival-style wedding but want something beyond the hay-bales and tipis, look no further than this styled shoot for some truly eye-catching inspo!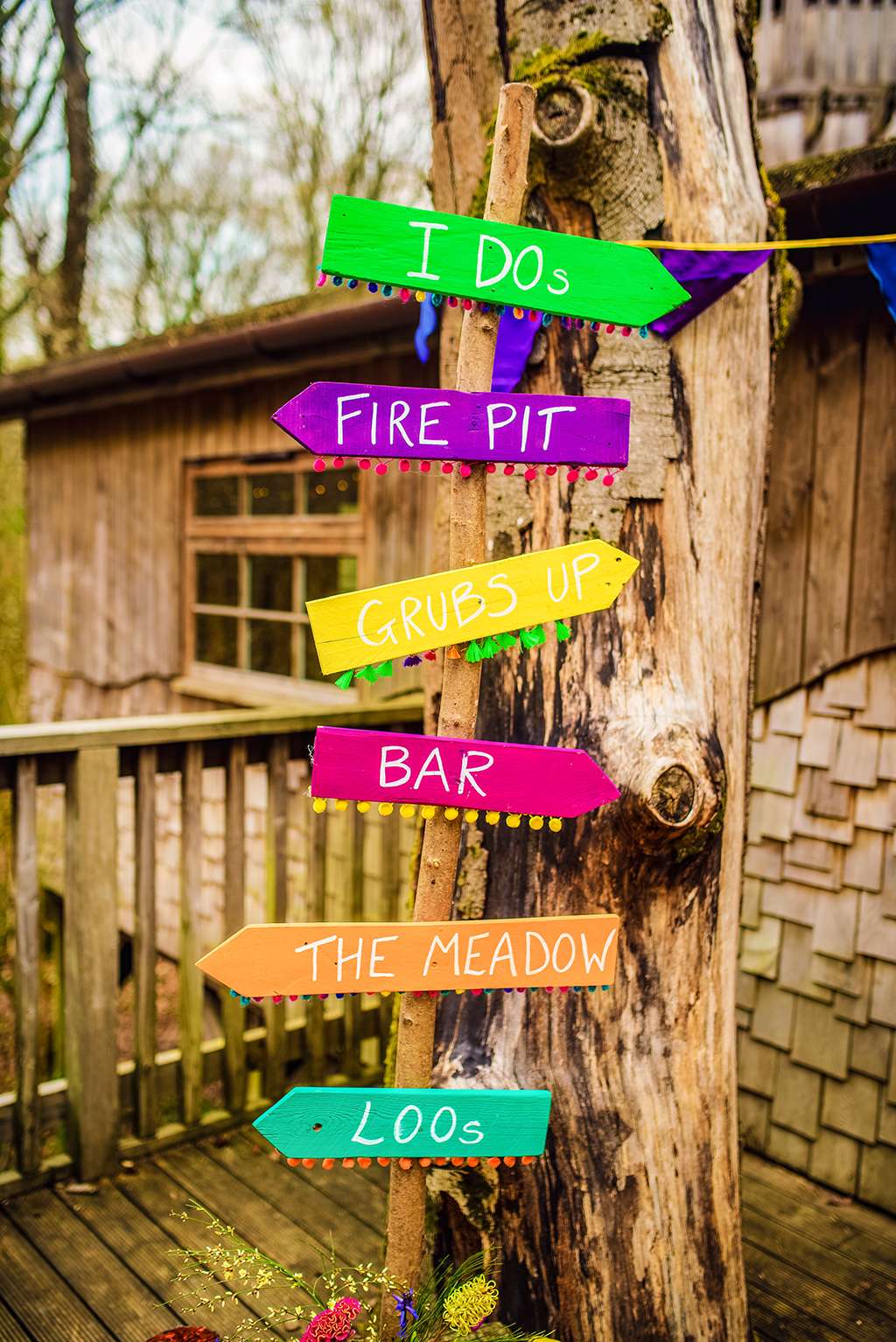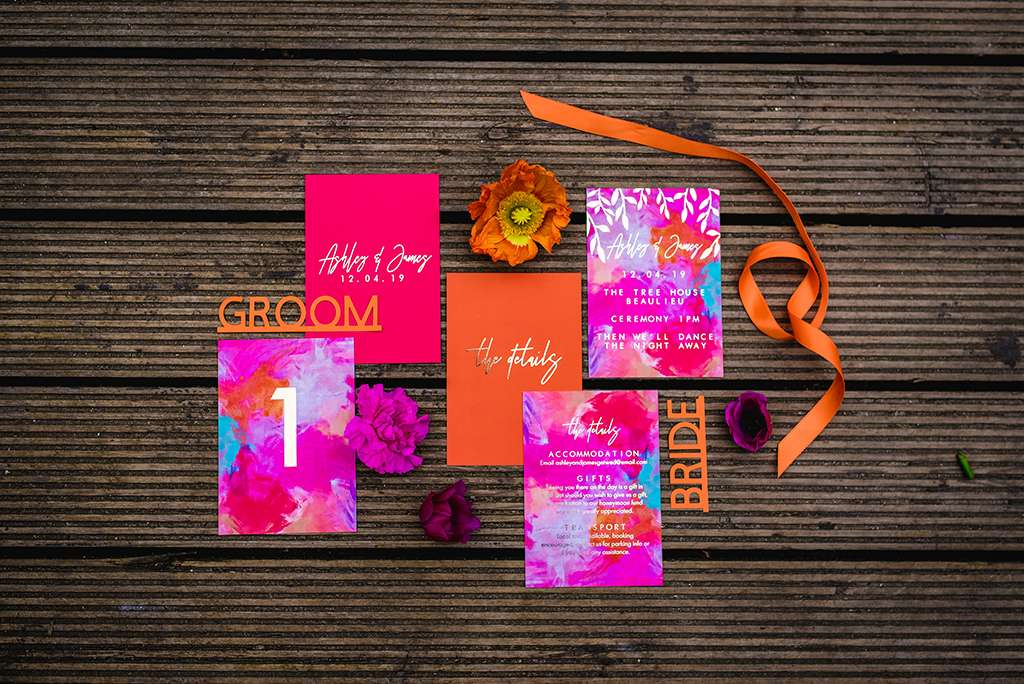 Created by photographer Vicki, the shoot originated with the incredible huge rainbow backdrop. When the artist, Sarah Coey, got in touch with her to photograph it somewhere in the forest, Vicki immediately thought how awesome it would have to have it as a backdrop for a wedding. "I wanted to create a shoot with heaps of colourful, over the top wedding inspiration." she said.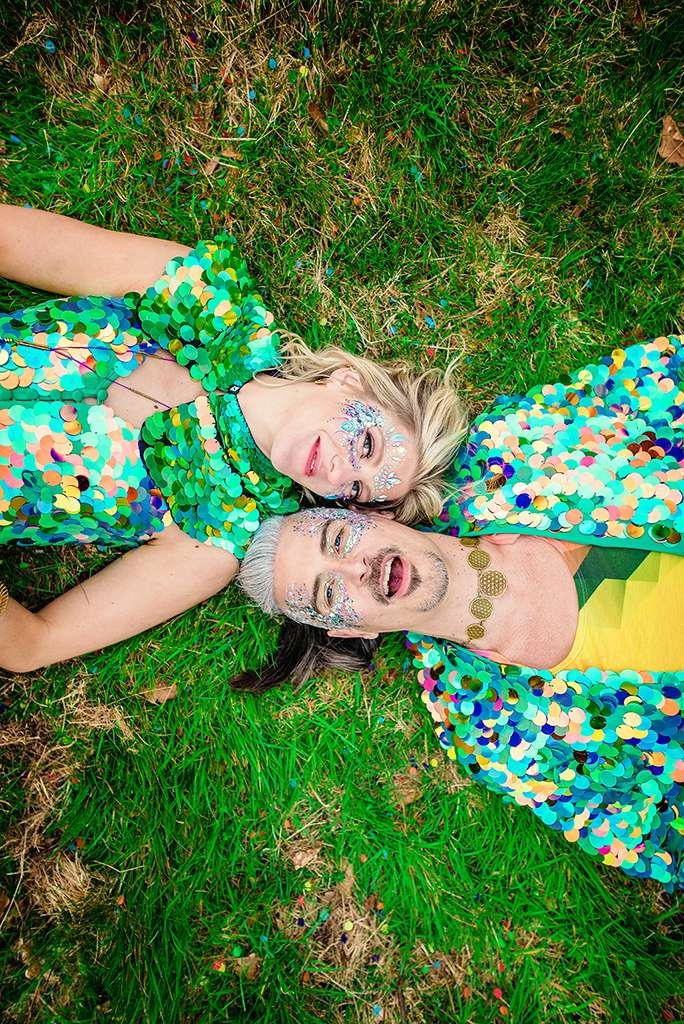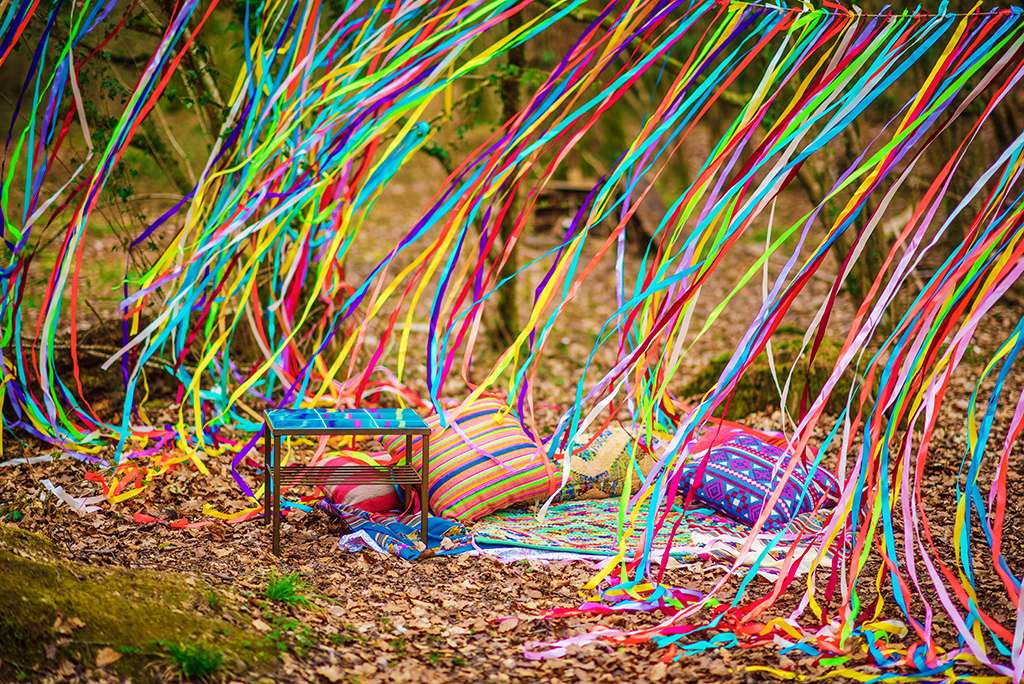 "If people are colourful in their everyday lives, or they love over the top details and being extra AF, then their wedding day shouldn't be any different! I've seen far to many colourful epic people have cookie cutter weddings in setting that don't reflect them as a couple and I want to inspire future bride and grooms to prioritise making their whole wedding day be completely them.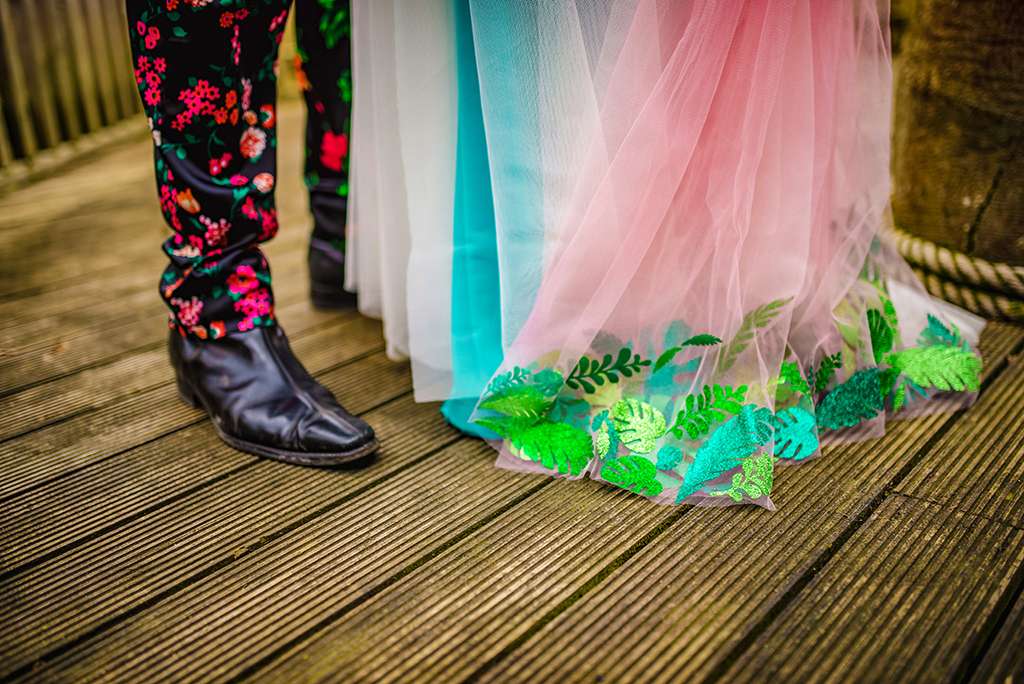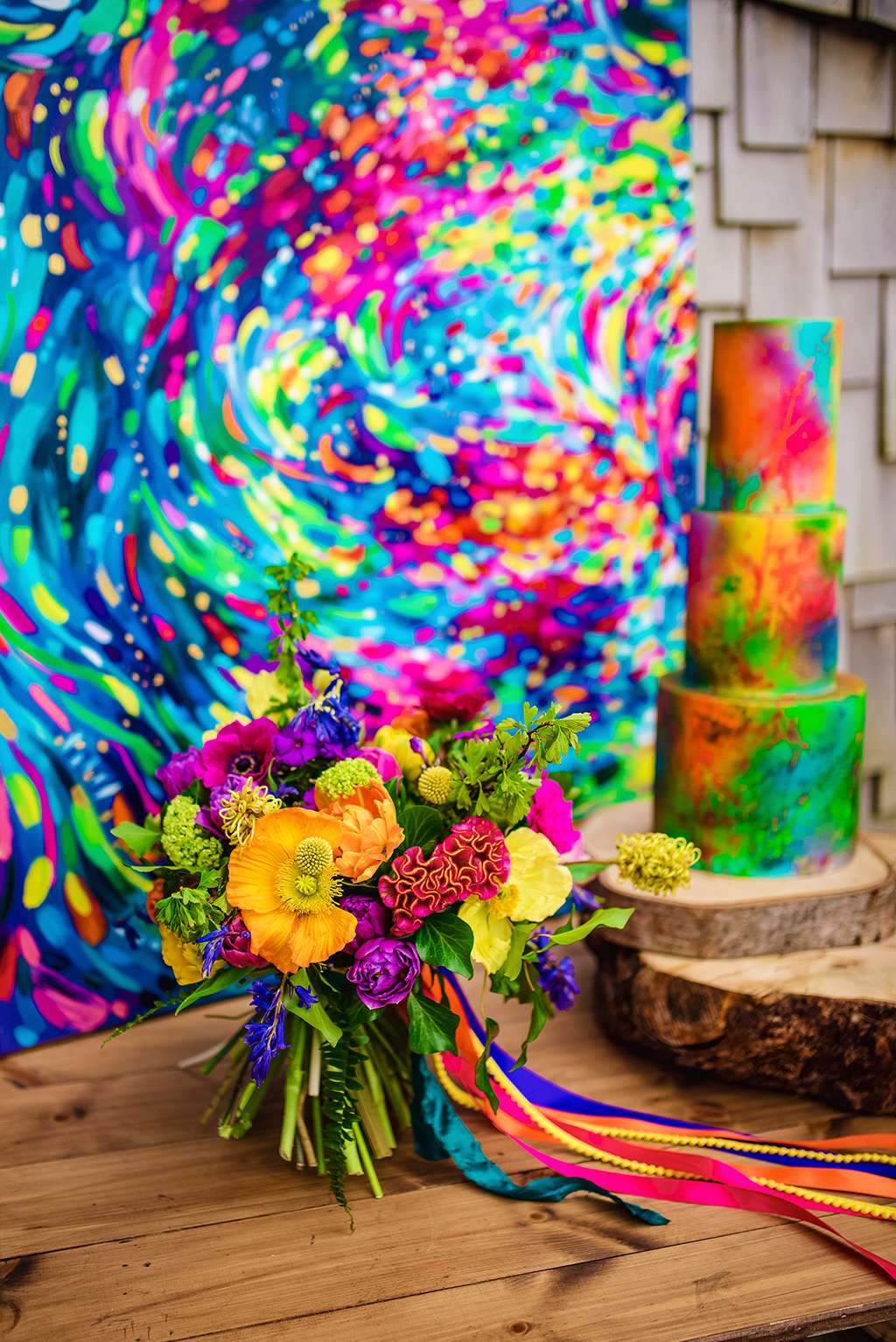 The team created three separate ideas to explore within the day. The forest ceremony area, a chill out vibe adorned with rainbow ribbons and furnishings by Alresford Interiors, the amazing Sarah Coey canvas backdrop and a rainbow ribbon tunnel. The groom wore an incredible psychedelic floral suit from ASOS and the bride wire one of the amazing Lucy Can't Dance signature dip dye dresses.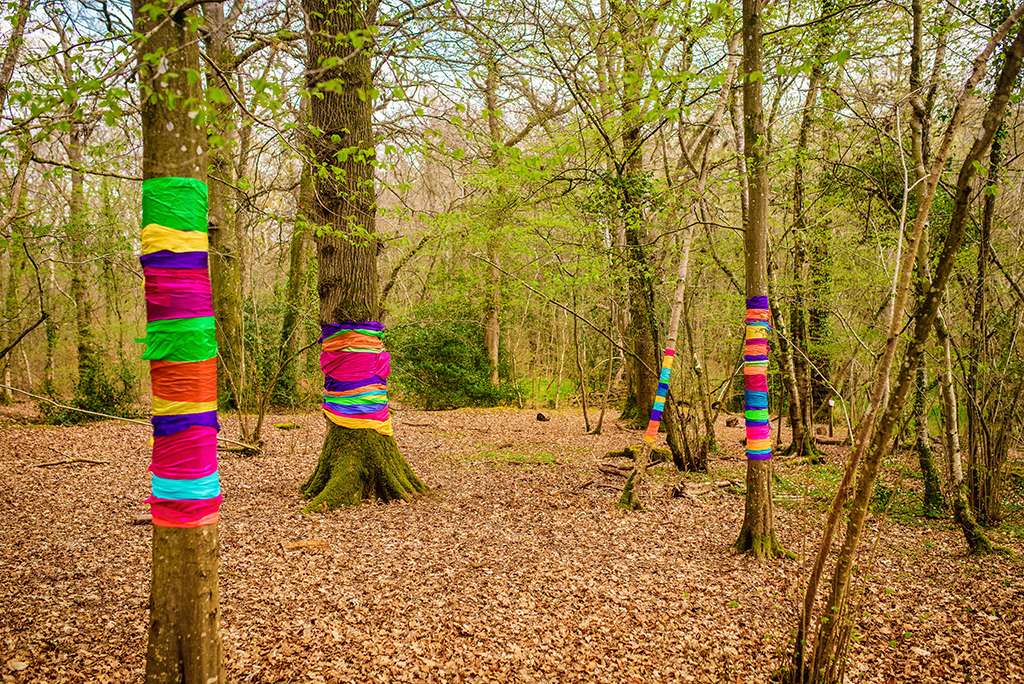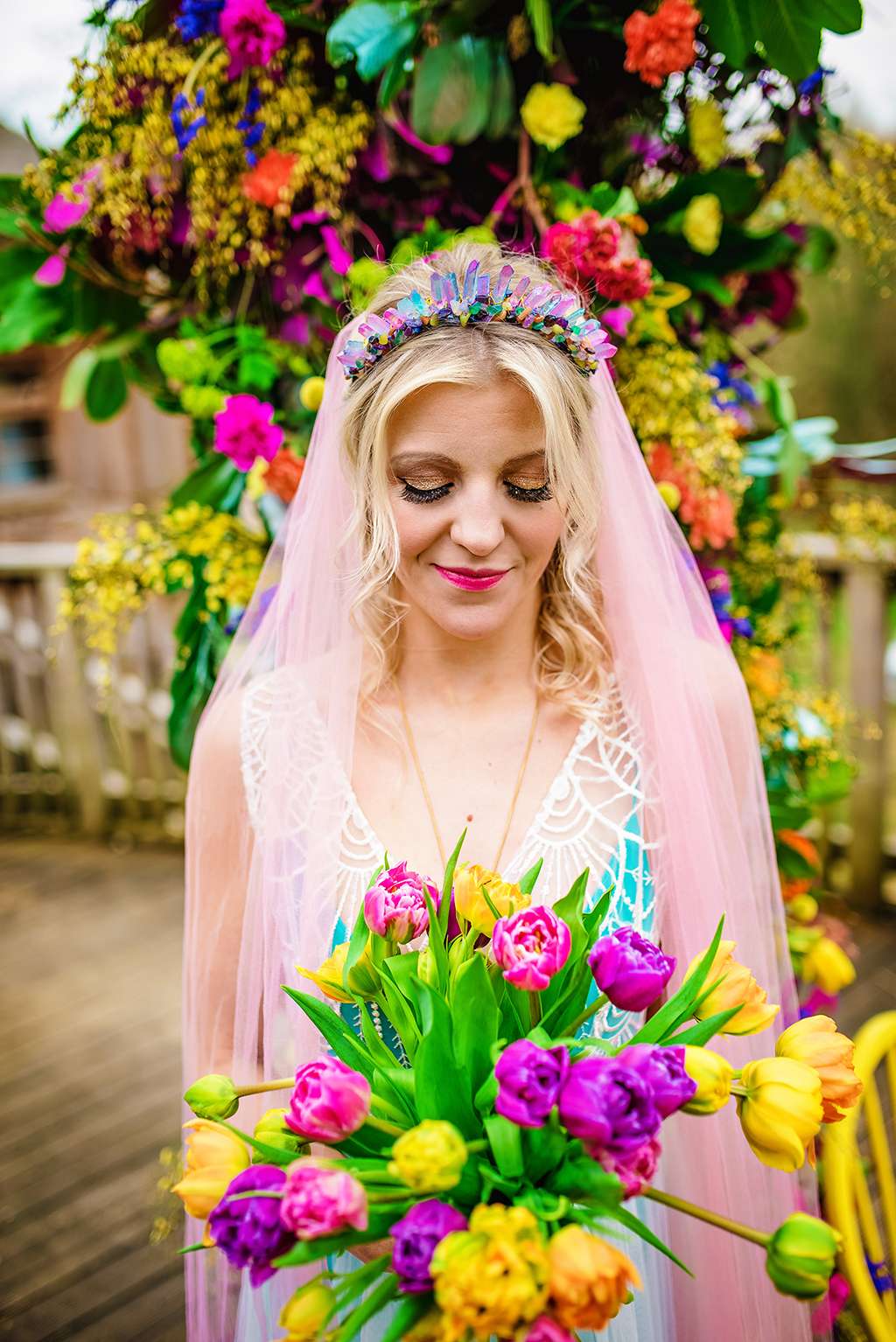 The venue itself, Treehouse in the New Forest, so it was important to the team that they worked to the strengths of the surroundings instead of plonking a tent in the middle of it and cutting out the fab elements they had to play with! They injected colour by wrapping trees in colourful fabrics and flowers, and were sympathetic to nature by choosing biodegradable rainbow confetti cannons.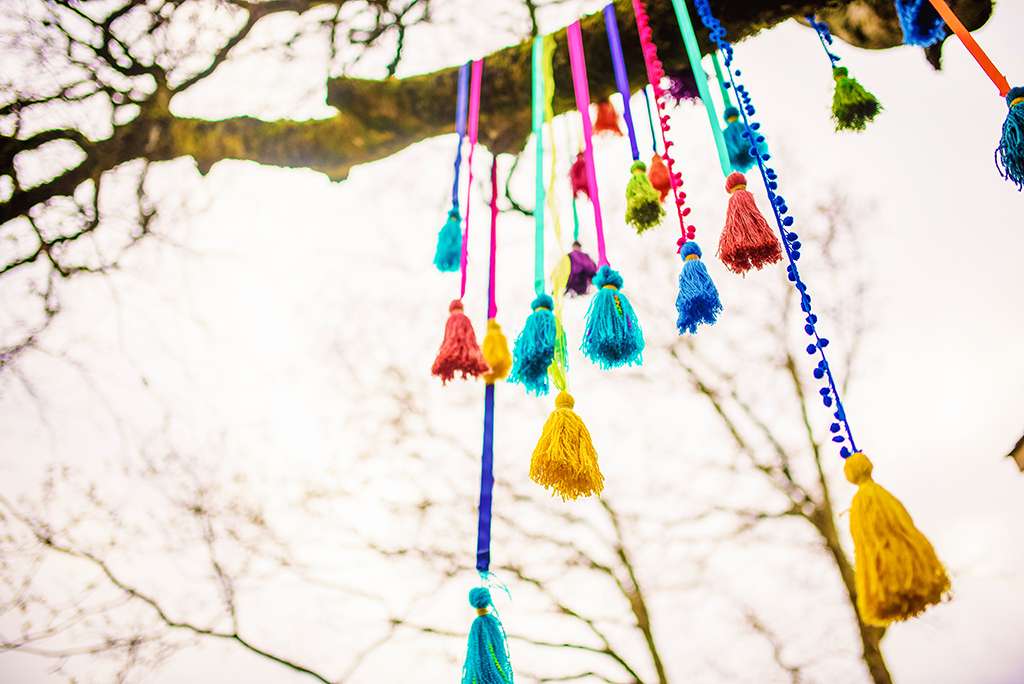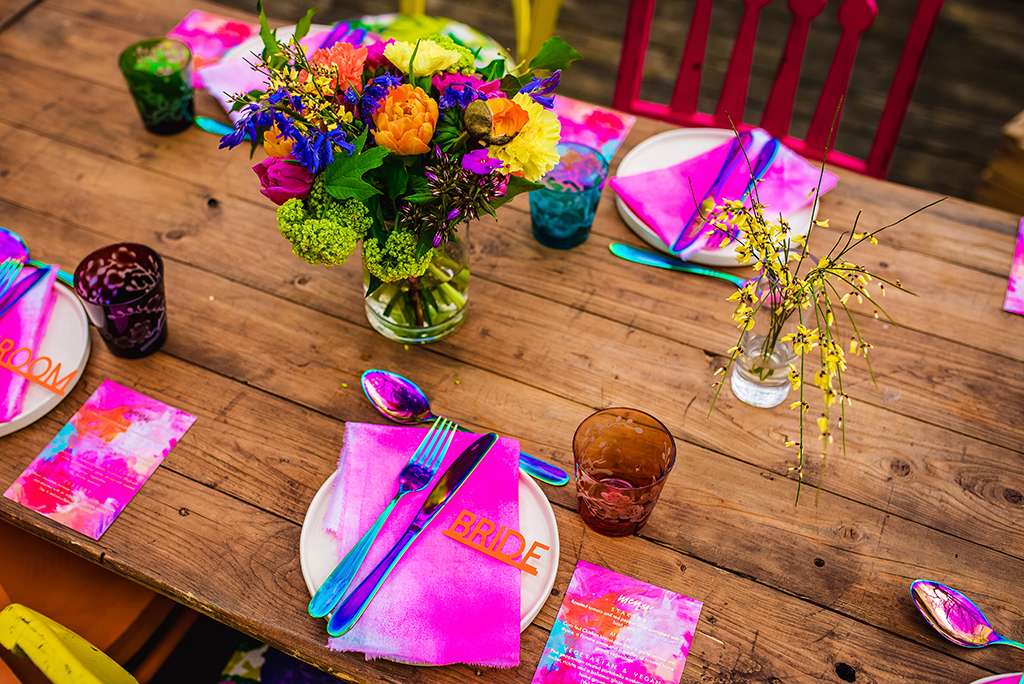 The reception styling was set up on the balcony of the treehouse – they hung colourful tassels by Nymph Interiors from the tree, and pulled in colourful cutlery, flowers and furniture from Purple Door Props and colour pop stationery by Rachael Emma.
The final look featured Vicki's dream: A Rosa Bloom bride! They teamed a signature RB sequin bodysuit with a floaty blush pink tulle skirt, and matched it with a super party-inspired festival look for the groom. Even though the final set featured 'typical' elements for festival weddings – smoke bombs, glitter and festival flags – it was all approached with maximum colour impact and authenticity in mind.