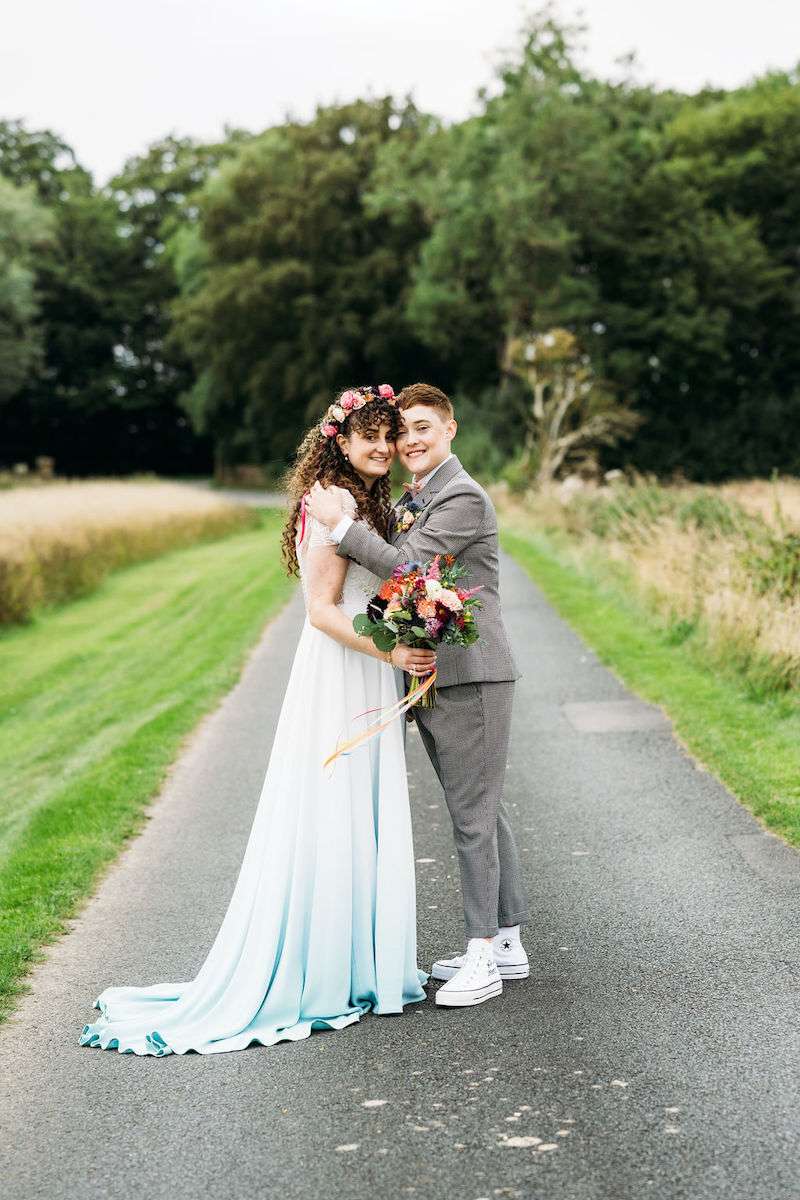 Determined that their day reflected them as individuals coming together, Nikki and Anne combined Jewish tradition with some modern, personal touches. Loving the peace that the countryside brings, they left their London home to marry in a converted barn in the Cotswolds.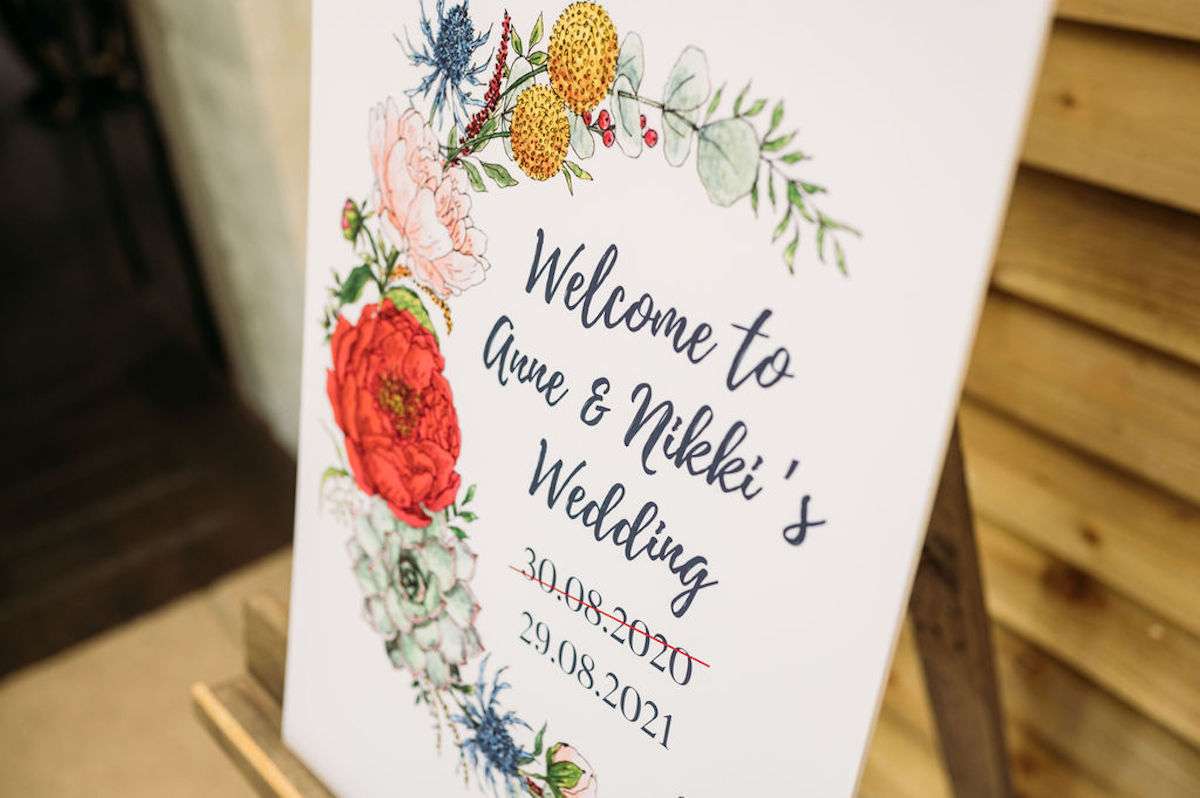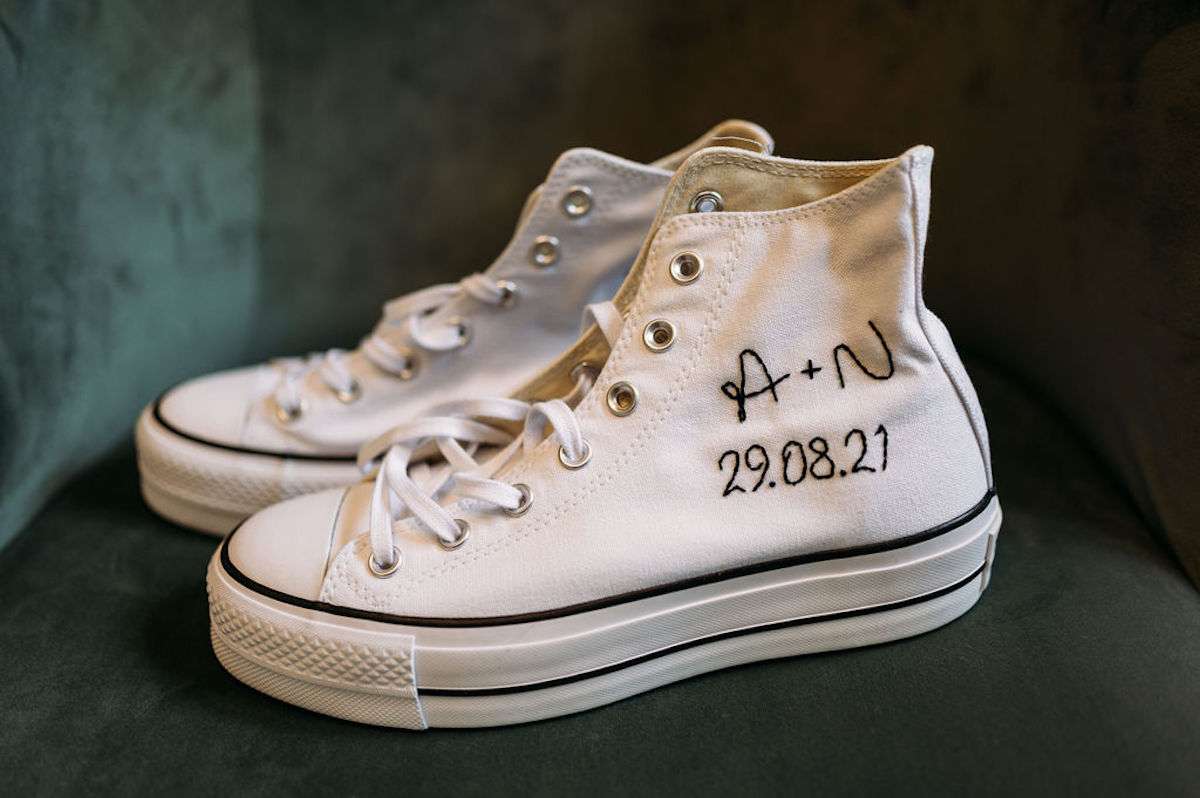 The couple chose to have their ceremony officiated by a rabbi and include some Jewish traditions, to honour Nikki's religion – breaking the glasses and dancing the hora – but they also wanted to incorporate some of their own personality.
They walked into their ceremony to music by the Yeah Yeah Yeahs, as well as writing their own vows. In line with the Jewish tradition of having seven blessings, they also asked seven friends and family to compose short blessings that they read during the ceremony. Nikki told us, "Ultimately, we wanted the day to feel super-inclusive to all our guests, totally personal and joyful, with as little 'formality' as possible!"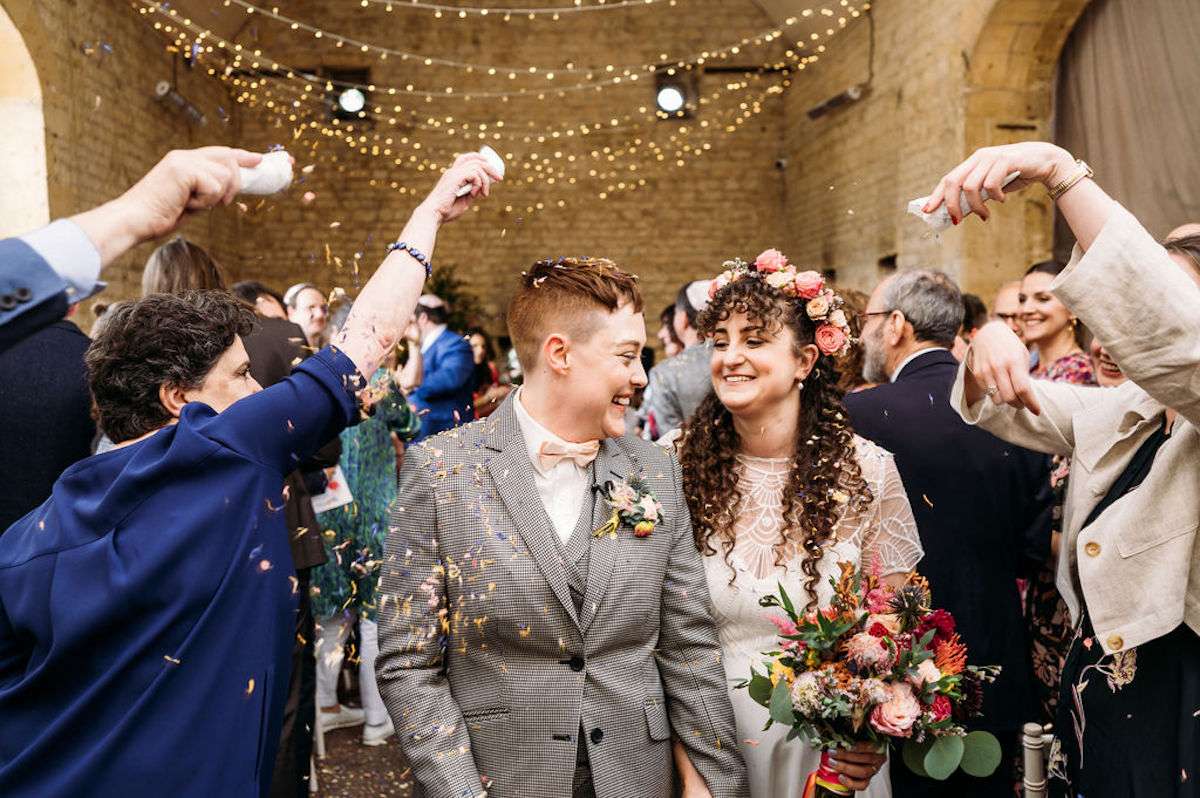 Their favourite part of the planning process was being able to champion women-owned small businesses. They chose their suppliers carefully, and loved dreaming up the day, imagining what each moment would be like, and then getting really excited about it! With a £40,000 budget, they ensured the biggest expense was food. Jewish weddings are renowned for plenty of excellent food, so Nikki and Anne were sure to invest heavily, with two food tastings prior to the big day. They had a selection of sharing platters, and a huge range of options. They also served late night pizza, because, as Nikki said, "Who doesn't love pizza?!"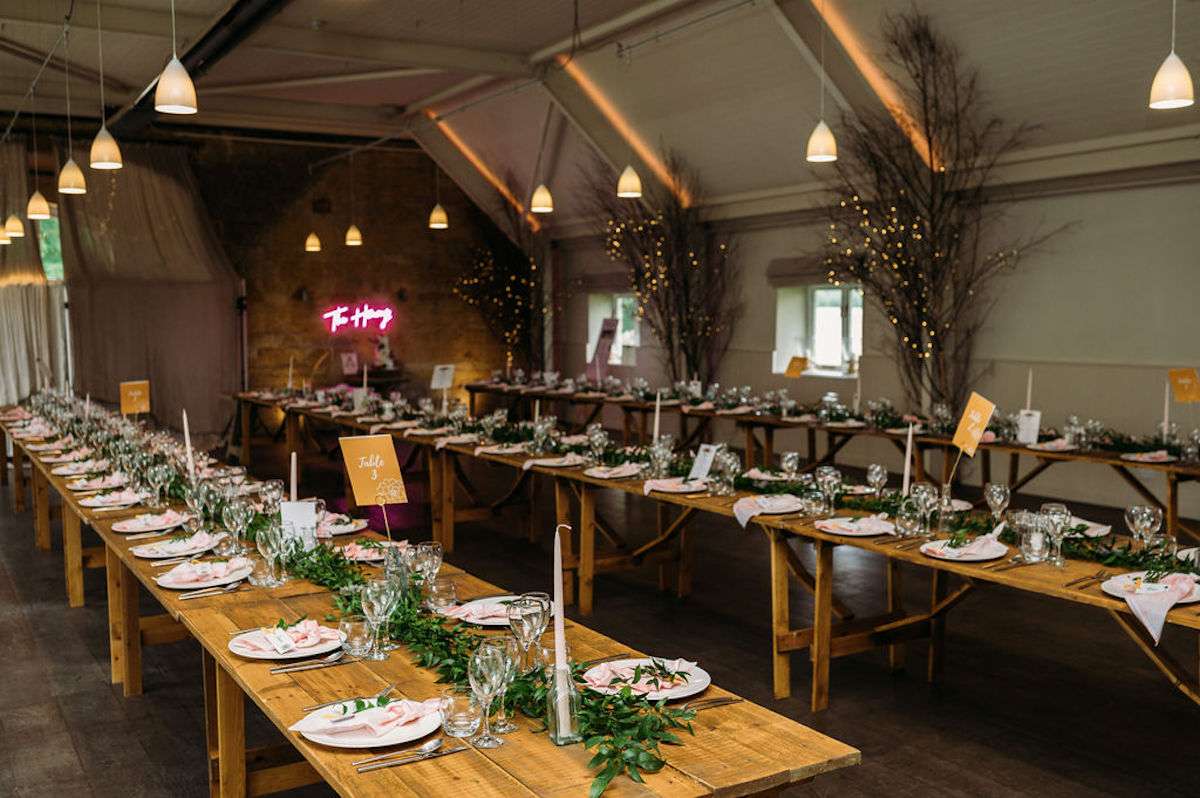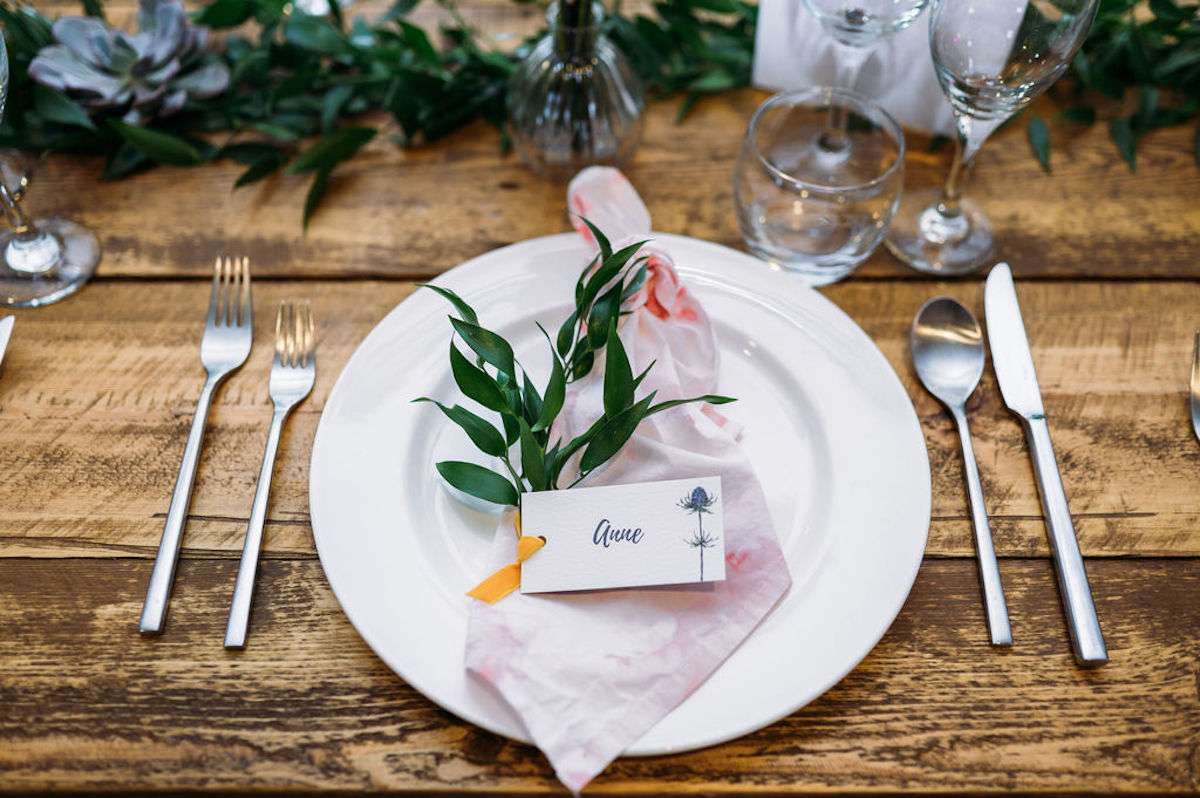 Nikki and Anne were very intentional about time, starting the day at 4pm and finishing at 1am. Having been to plenty of weddings that lasted up to 12 hours, they didn't want their guests to burn out. From the ceremony until the first dance was about five hours long – though of course the party continued til the wee hours!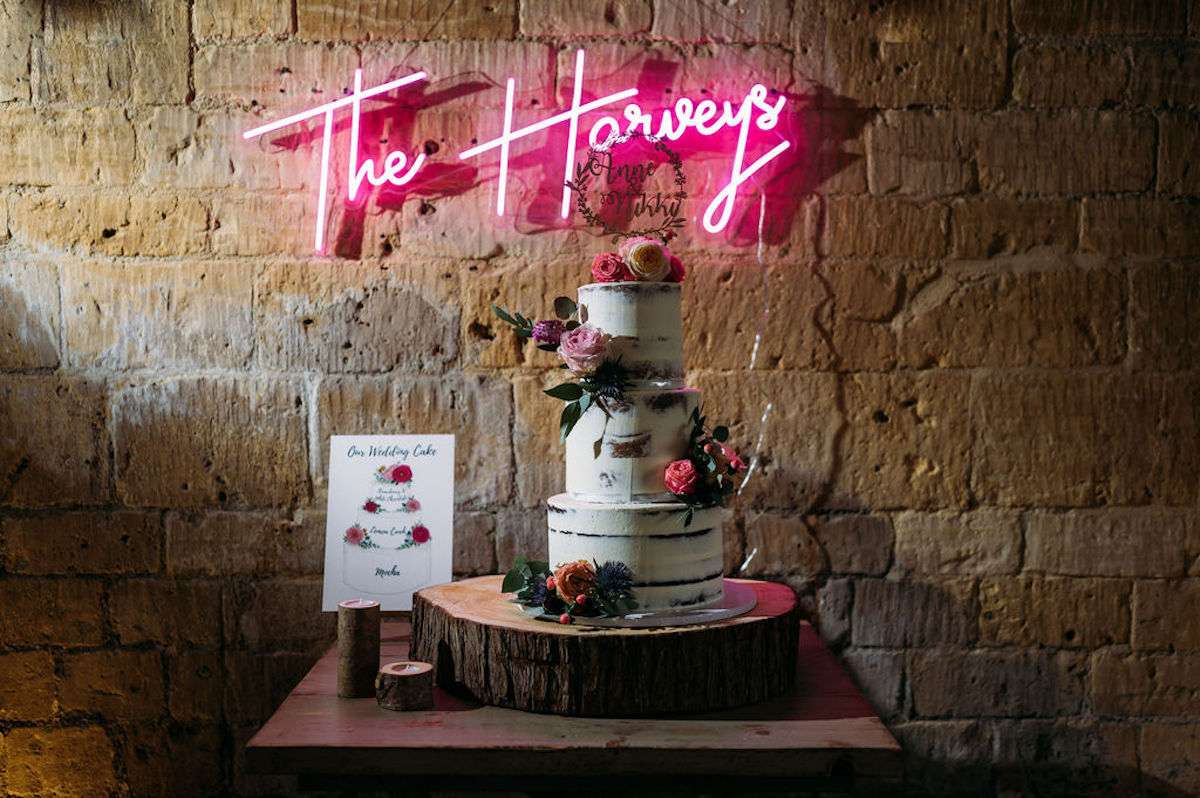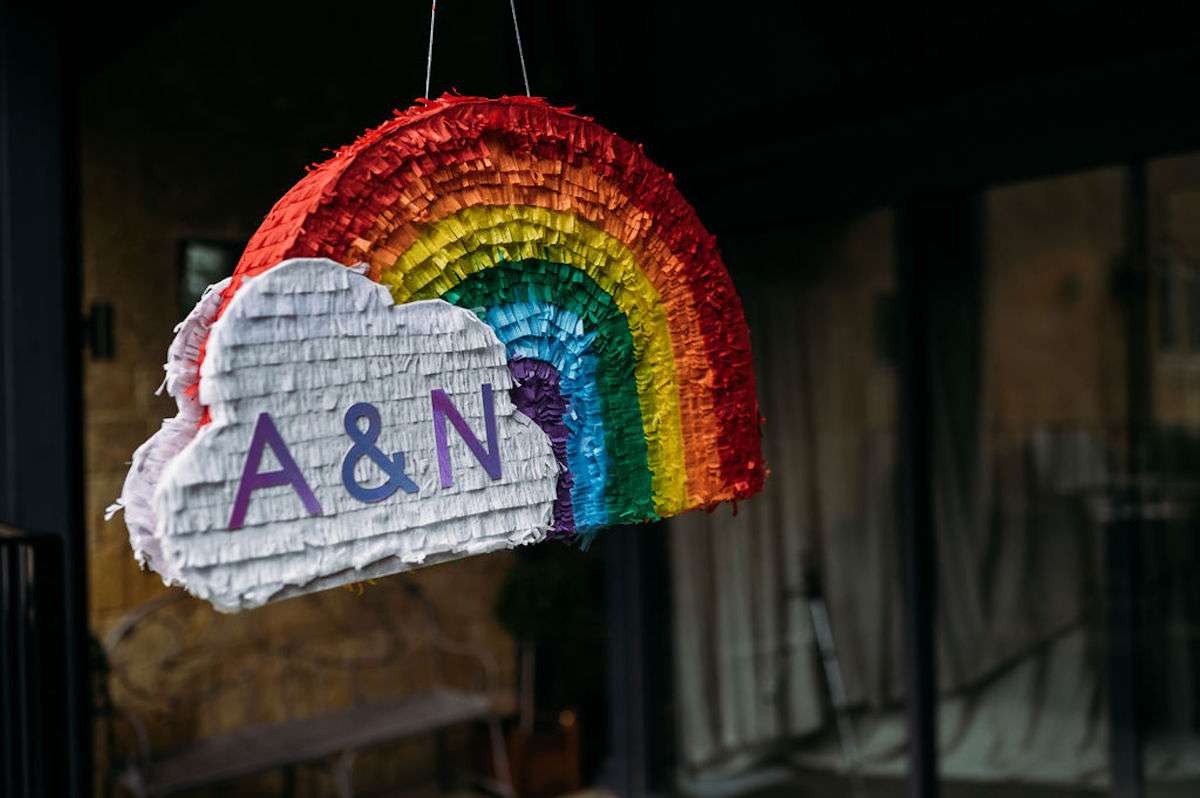 With a personalised pink neon sign and a bespoke rainbow pinata, the couple added some details to the day to stamp their personality on it. They also had s'mores in the barn's fire pit – a nod to Anne's US heritage, with proper graham crackers, marshmallows and Hershey's chocolate, sent by Anne's aunt from Arizona. Nikki offered this advice to future engaged couples, "Try to enjoy every moment because it goes way more quickly than you could ever imagine, and once it's over it's over!"