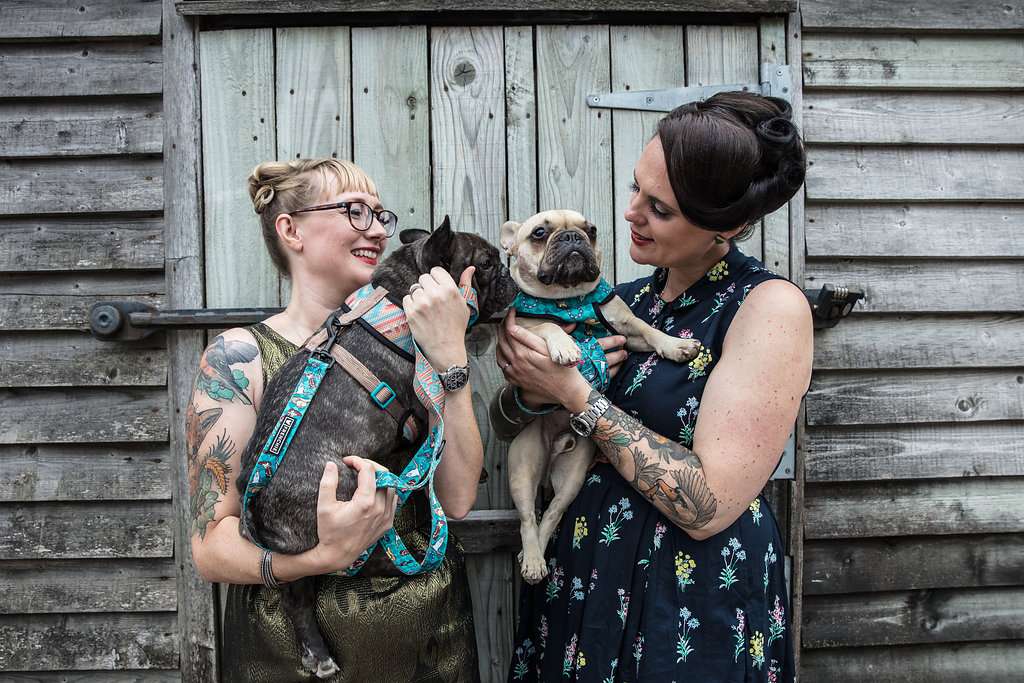 Em and Tam were married in August at Court Farm in Standerwick, a lovingly restored 16th Century farmhouse set in ten acres of gardens and grounds in the heart of the English countryside. It was the perfect backdrop for their laid back day. They wanted their wedding to feel vibrant yet folky and they were inspired by vintage Americana, retro elements and Mexico.
"The inspiration for our wedding was each other and the all things that we both love doing, wearing; eating and seeing", they began.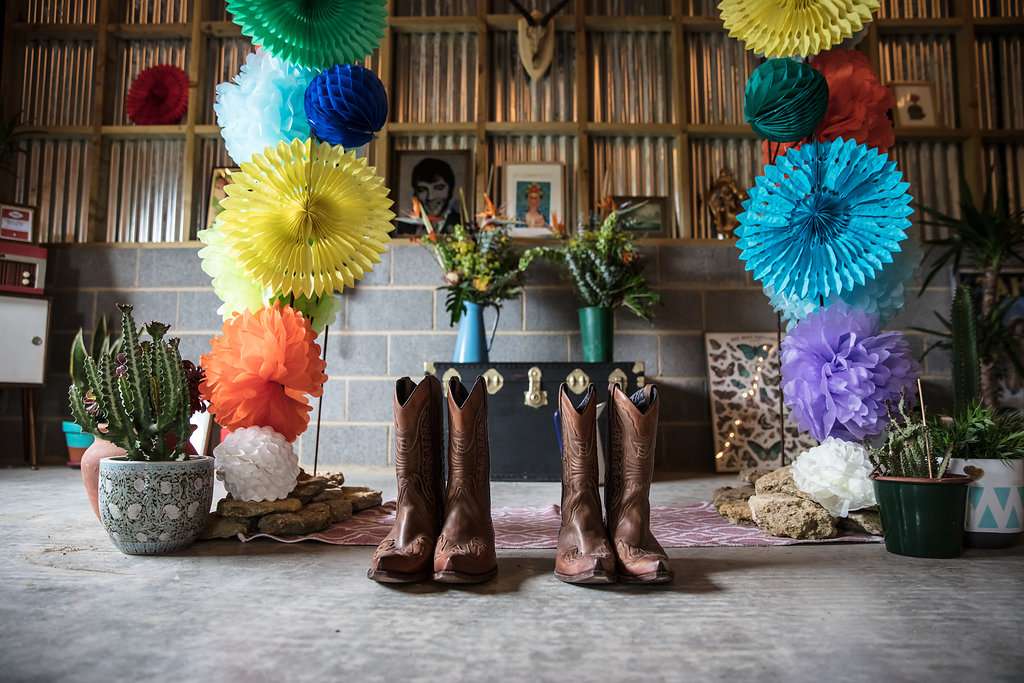 They were legally married a few days before so on the day they actually considered to be their wedding, Tam's brother was able to lead a non-legal ceremony in the barn. "Court Farm is a really gorgeous site with two barns – a rustic barn and then a wool shed. We hired the venue from Friday to Monday, and then we organised everything ourselves and just built on the beautiful canvas Court Farm provided. They also had a fire pit which was really nice to gather around in the evening. The Host's, Roger and Yvonne, are so lovely and helpful – they even lent us some hay bales! Court Farm is also dog friendly, so we were able to involve our fur-babies in the day, which was really important to us."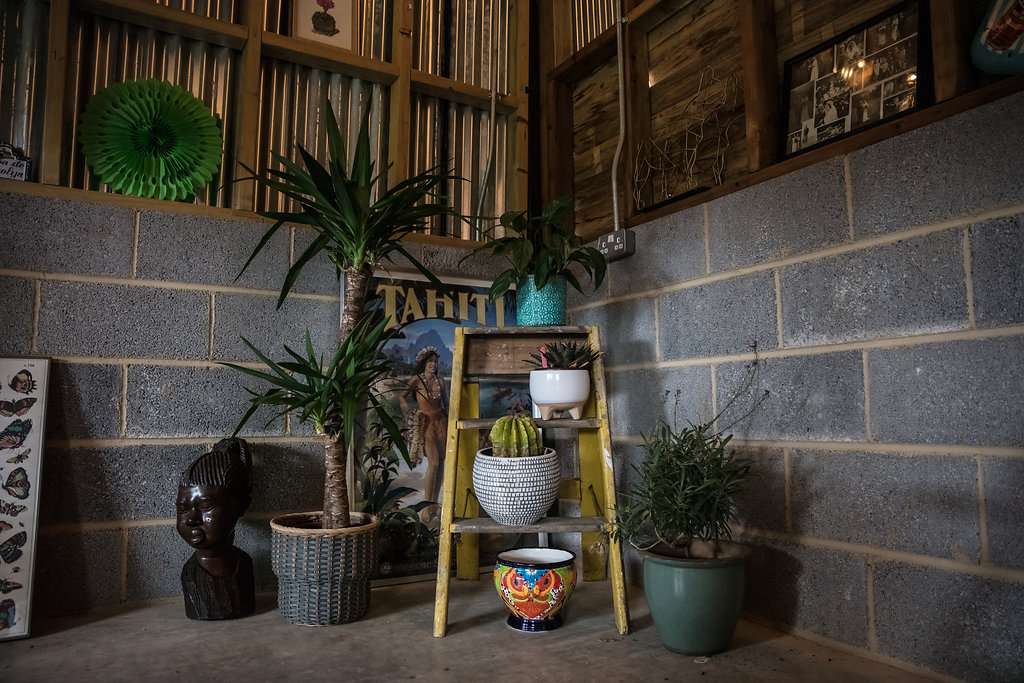 Neither of them wanted to spend a lot of money on their outfits, nor were they interested in anything traditional. So, they both picked their dresses up in the sales when they happened upon something they liked. They both wore two dresses each (one for the ceremony and the other for the party) and spend under £400 in total. They matched everything with comfortable cowboy boots.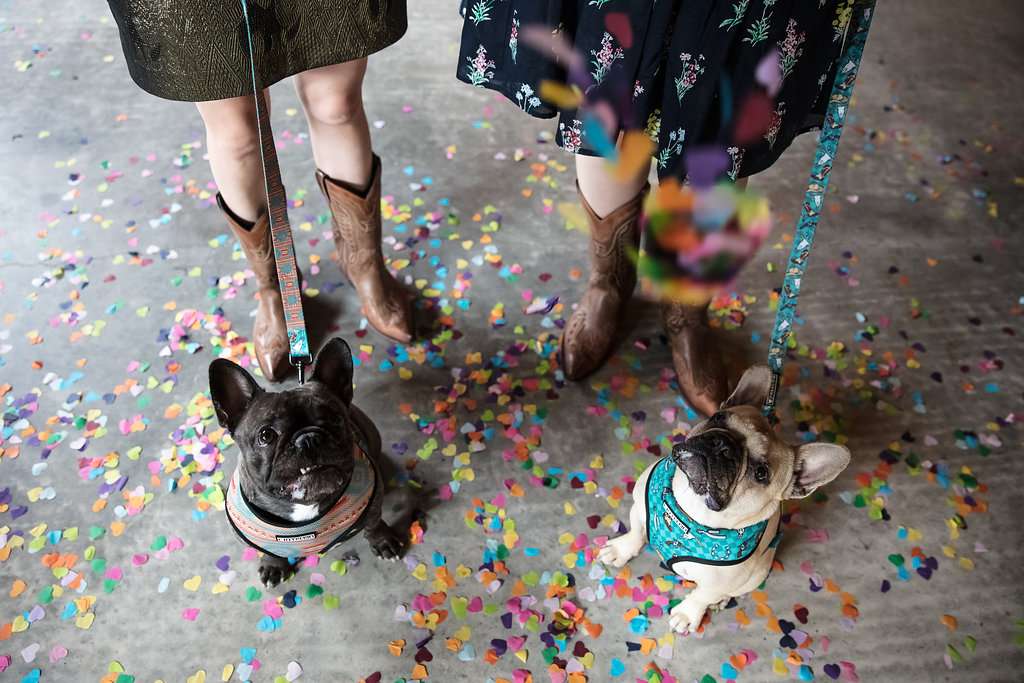 "One of the main points of our wedding was that we wanted everyone to be comfortable and for it not to be formal. We didn't have any kind of dress code for our guests or bridesmaids. We had our pastiche of themes and suggested that our guests could focus on them as much or as little as they liked or just wear whatever they wanted. The same applied to our bridesmaids, so the older ones chose their own dresses and footwear and the parents sorted out the little ones."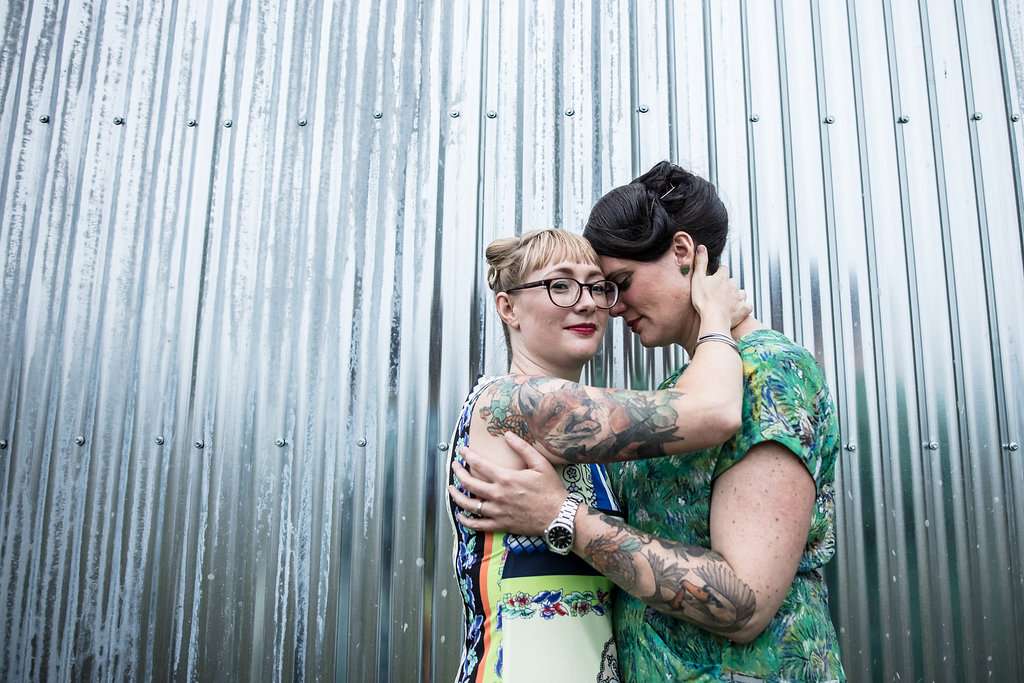 The food and drink was a big consideration for the wedding too. They avoided a traditional tiered cake (and cake cutting!) opting for cocktails and cake after the ceremony. They asked a few close friends and family members to bake cakes for them and what they ended up with with nothing short of spectacular! "They really pulled all the stops out, and we had an amazing array of tasty cakes. The margarita cupcakes complete with a pipette of tequila get an honourable mention! As Tammy is South African, and we wanted to bring a little bit of South Africa to the wedding, we got some Melkterts and Koeksisters made too. They are really tasty sweet treats, and we got these from Cooksista whose talents we'd tasted at a local market. They were epic." In the evening they served Texan BBQ by Smoke Catering which included a selection of smoked brisket, pulled pork, salmon and mac 'n cheese!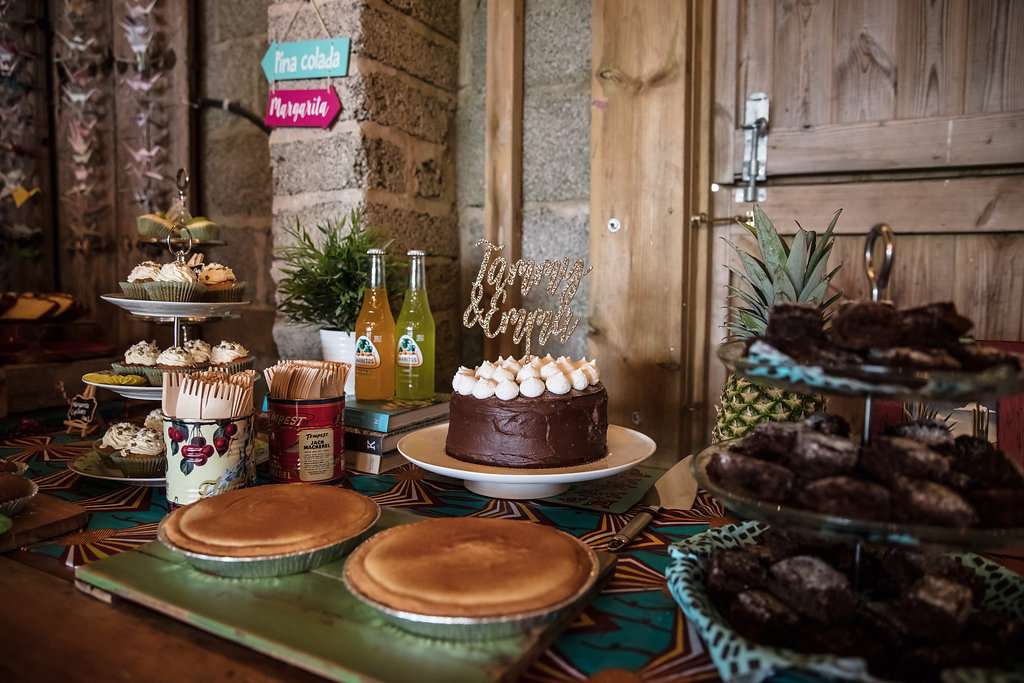 "I think the one thing that everyone says about our wedding was how personal it was to us", they concluded. "We decorated the venue with curios from our own house, and pictures and photos of loved ones no longer with us. We also had wedding photos of our parents and grandparents. We didn't have all the 'traditional' elements of a wedding – we didn't have cake cutting or speeches or a first dance. We also had the cutest ring bearers our fur-babies Diego and Tallulah!"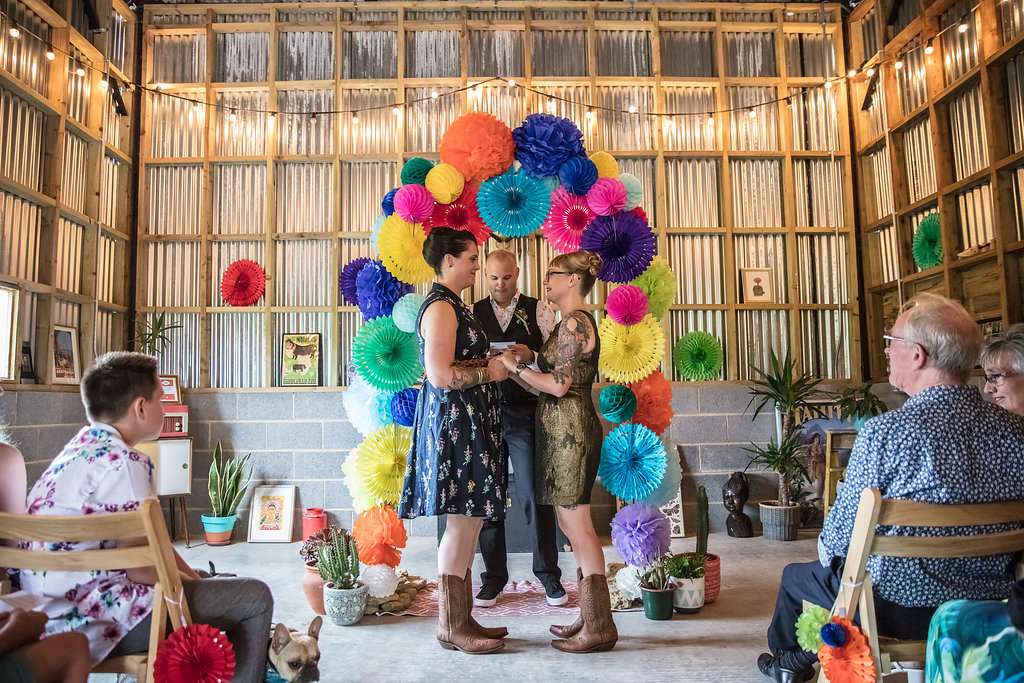 "It is pretty tough-going when you organise a DIY wedding, anyone that's done it will know, but it's all worth it in the end. You have to factor in that not everything will go to plan, but your guests won't care or even know what you had planned in the first place, so don't' sweat it. Oh – and focus on actually enjoying the day, while it may have taken months and months to plan, it goes by in a flash!"