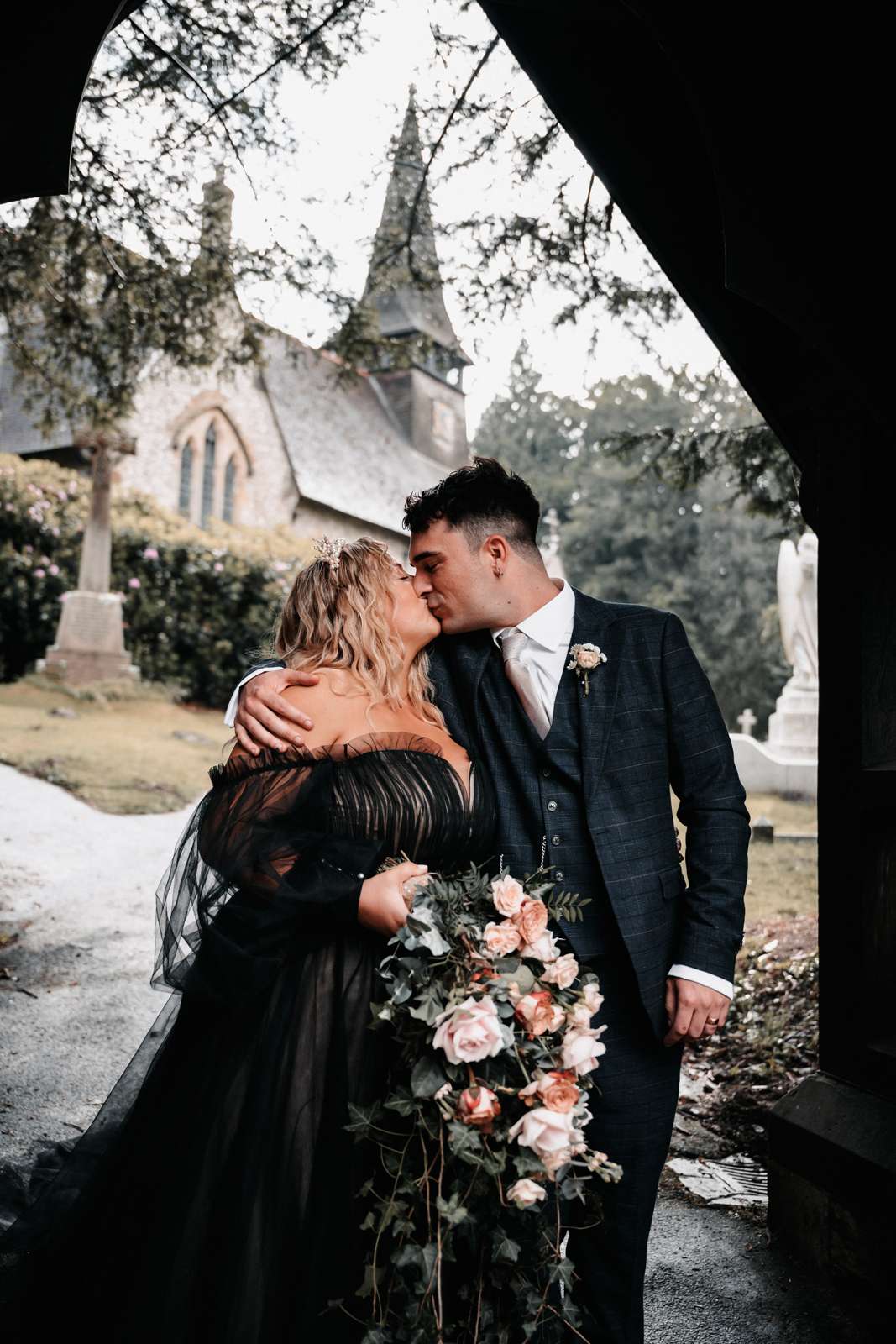 Bea and Paul moved in with her parents during the second COVID lockdown. Being in the countryside was fantastic for them both so they decided to extend their stay while they saved for a deposit for their own home. Bea then fell pregnant, they had a son and Paul popped the question at Christmas 2021! They married this summer the back garden.
"We always new we'd get married in Bea's parent's garden and wanted a big wedding; however, we didn't want to annihilate our deposit savings in the process", they told us. "So, we decided to have a totally DIY celebration. It's surprising how willing family and friends are to get involved, and with the help of Pinterest we soon had numerous rustic moodboards on the go!"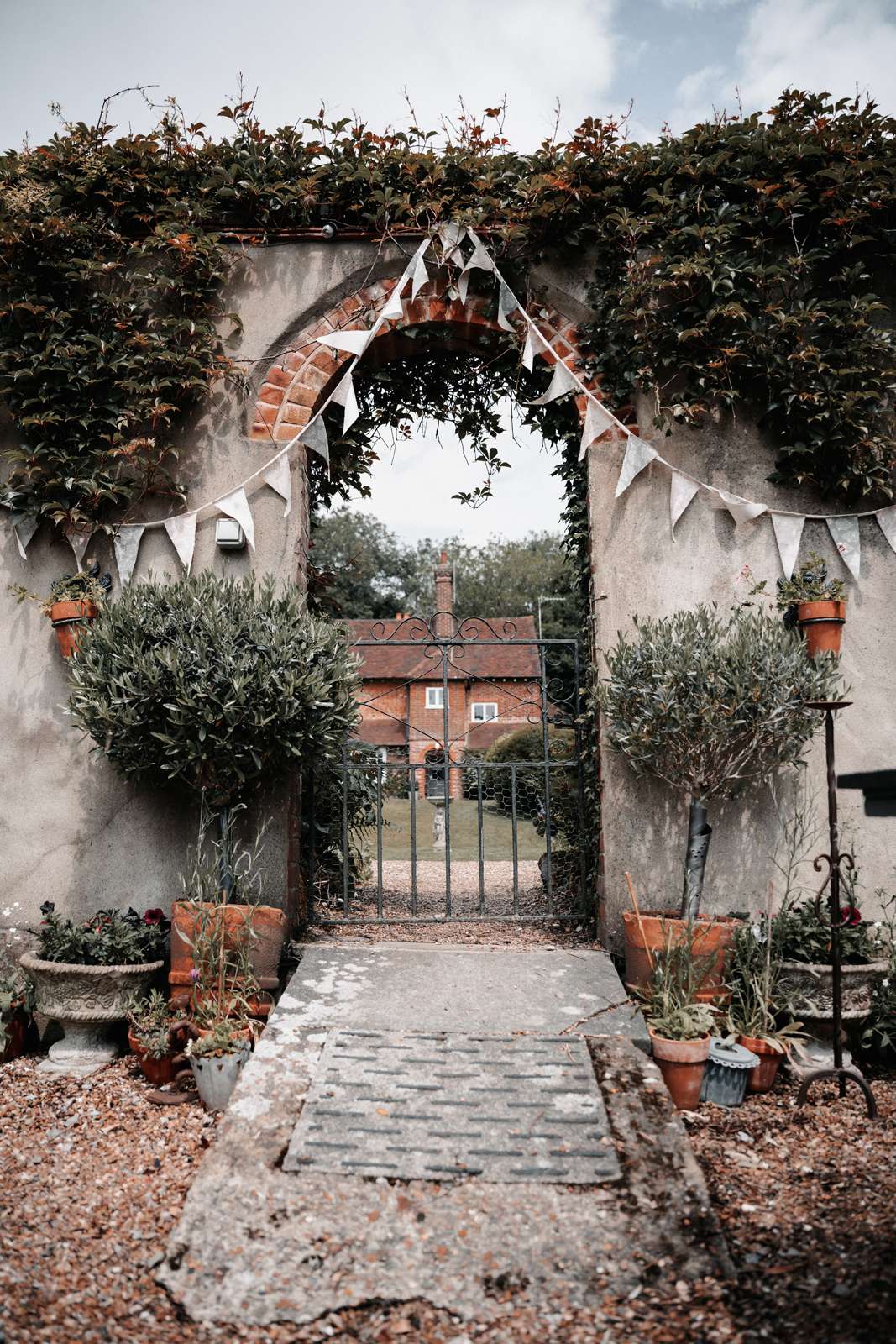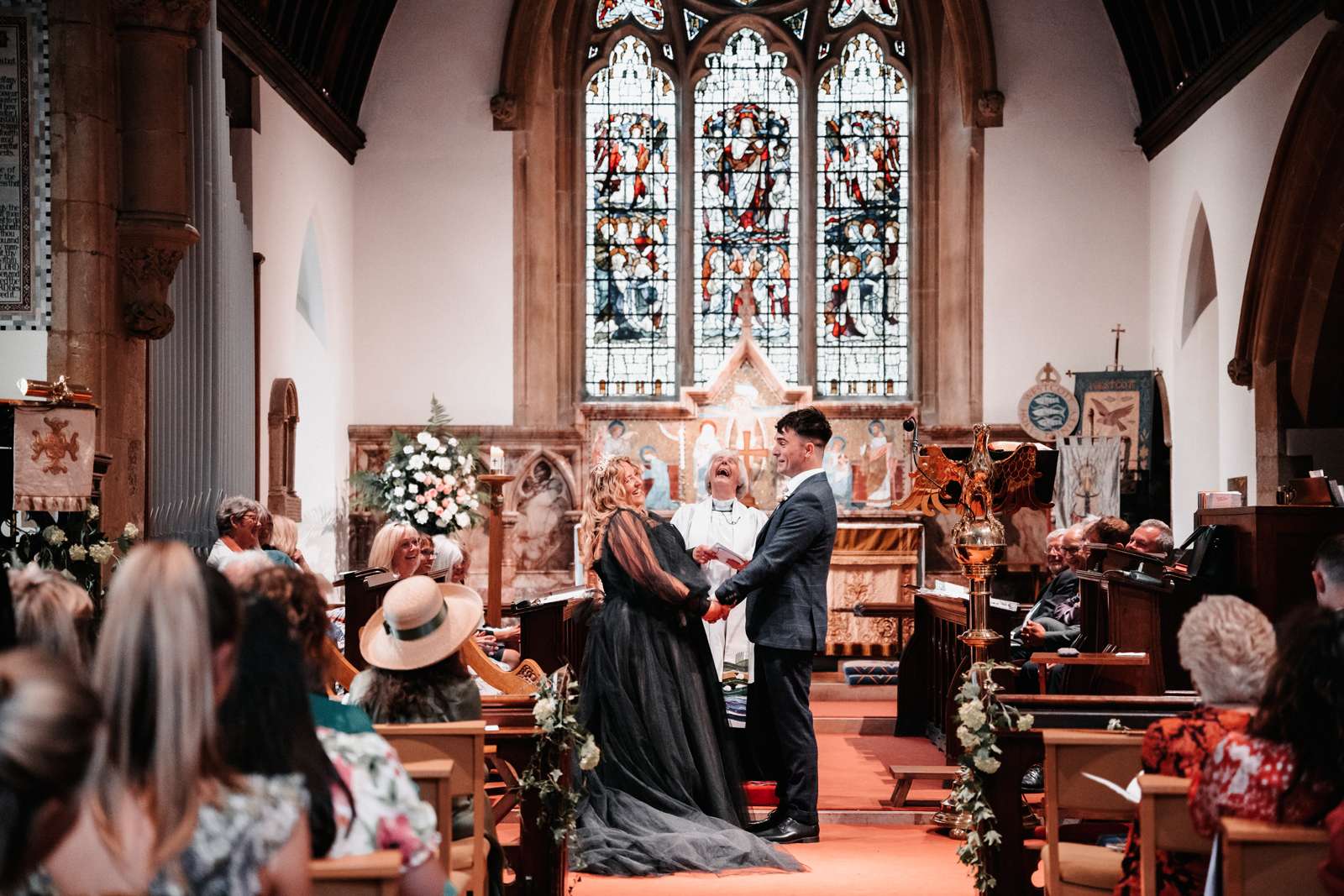 The bride opted to wear black, chose a stunning Studio Levana gown which she found at Lush Curve Bridal. "Being short and curvy with comedy sized boobs, finding a dress was proving problematic resulting in me going to Lush Curve for a help", she said. As a new mum, I wasn't feeling super excited about trying on dresses in a new body and an even bigger breastfeeding bust and I'm so thankful I found them. Hannah and Tania were amazing and made me feel so comfortable, something I was dreading ended up being an amazing experience! I think having body positive specialist bridal boutiques for curvy brides is fantastic and it's great to see representation for all bodies in the bridal industry, I can't praise them enough!"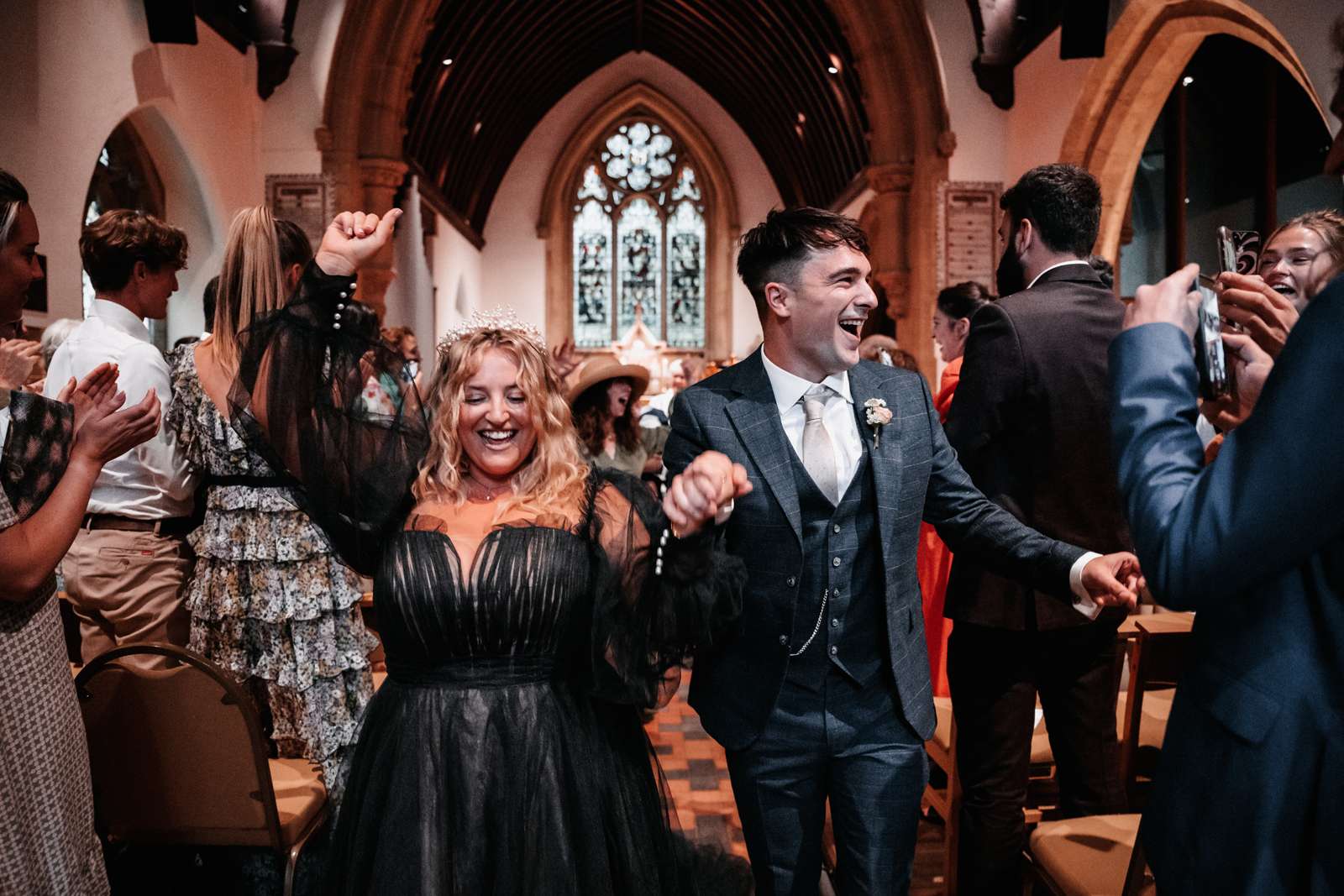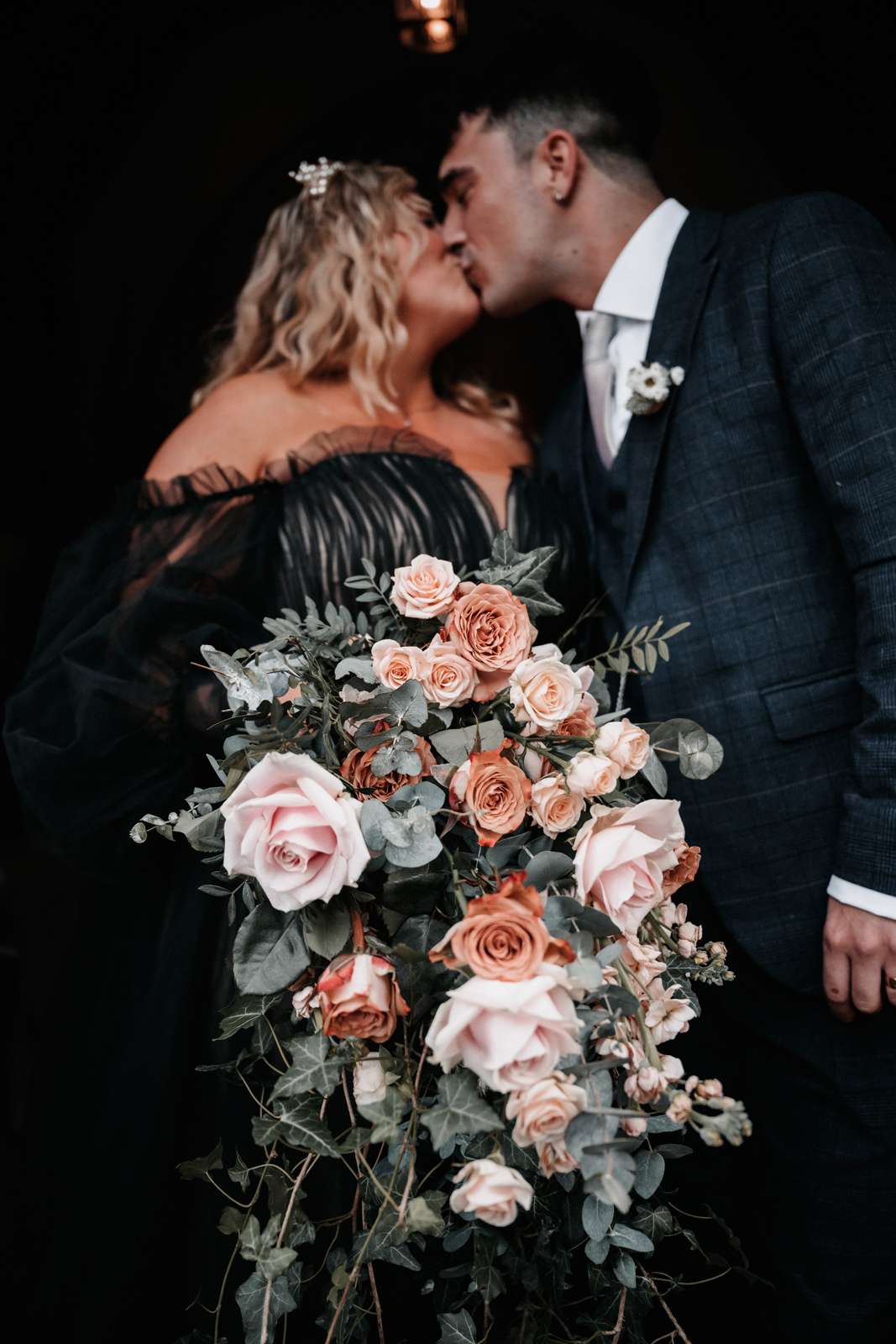 "Looking at my body shape and hearing what I like they steered me towards a Studio Levana dress which I initially tried on in white. However, the sample was a little too big and they asked me to try the black one on as it was nearer my size… Once the second it was on, it just felt just right, it was me, I felt amazing and I loved it!"
As she ended up spending more on her dress than she'd planned, it was all hands on deck to keep everything else as DIY and therefore affordable as possible. In total they spent £8,000.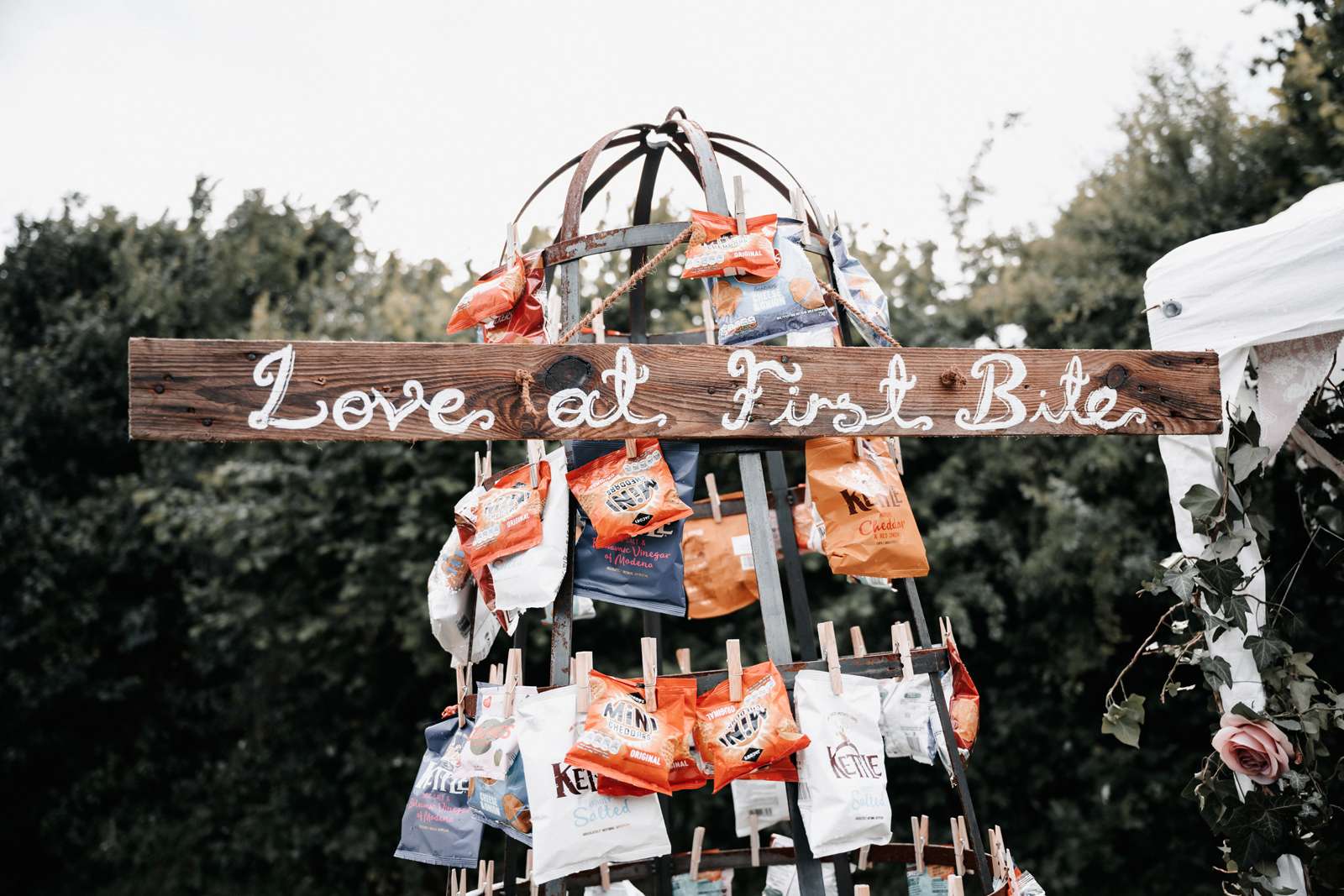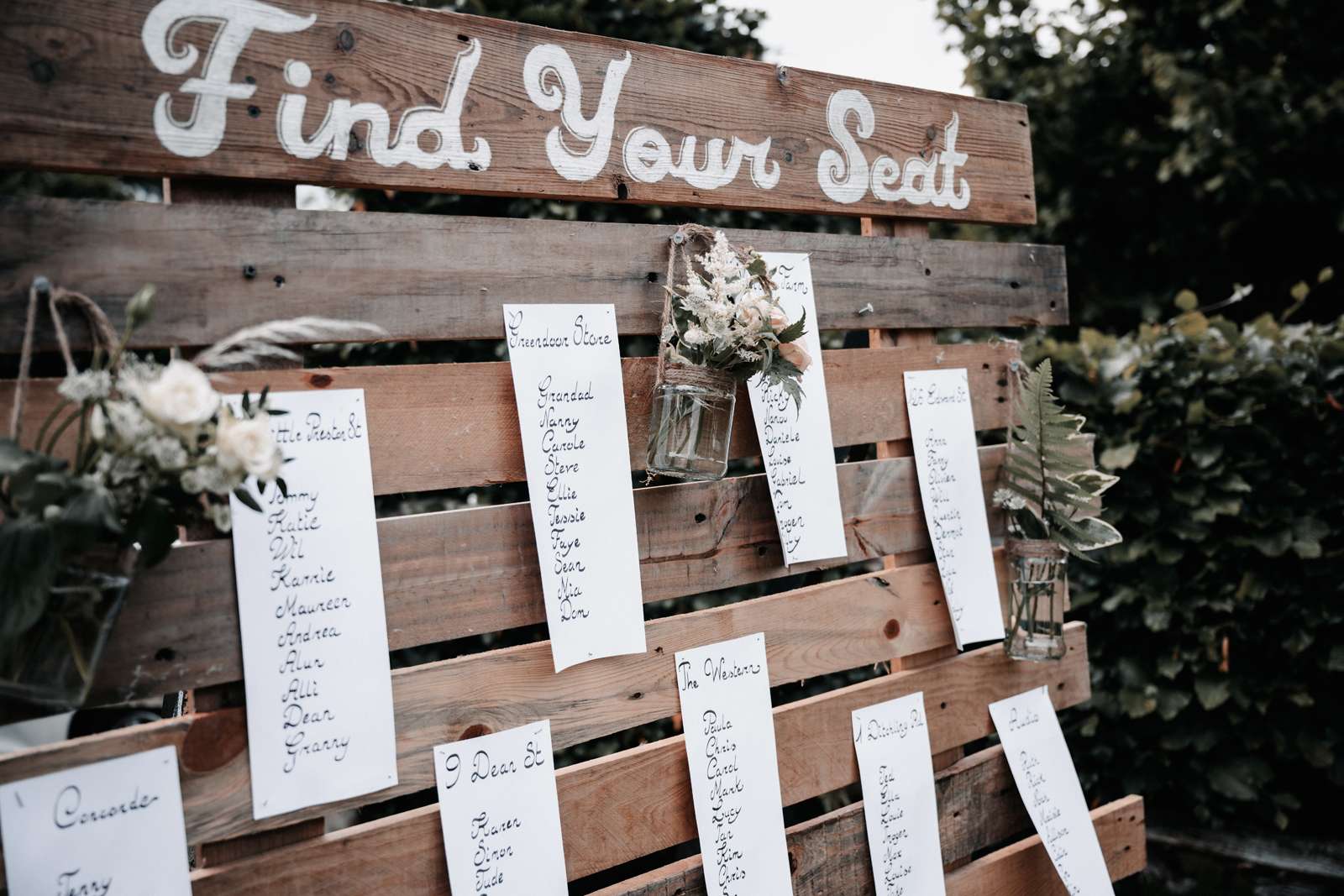 "We filled the bar, cooked the food and made the photo wall, table plan and welcome sign out of pallet wood. For canapes we had a snack tower holding packets of olives, cheese bites, pepperoni bites and crisps of every flavour. It was absolute genius and people loved it!"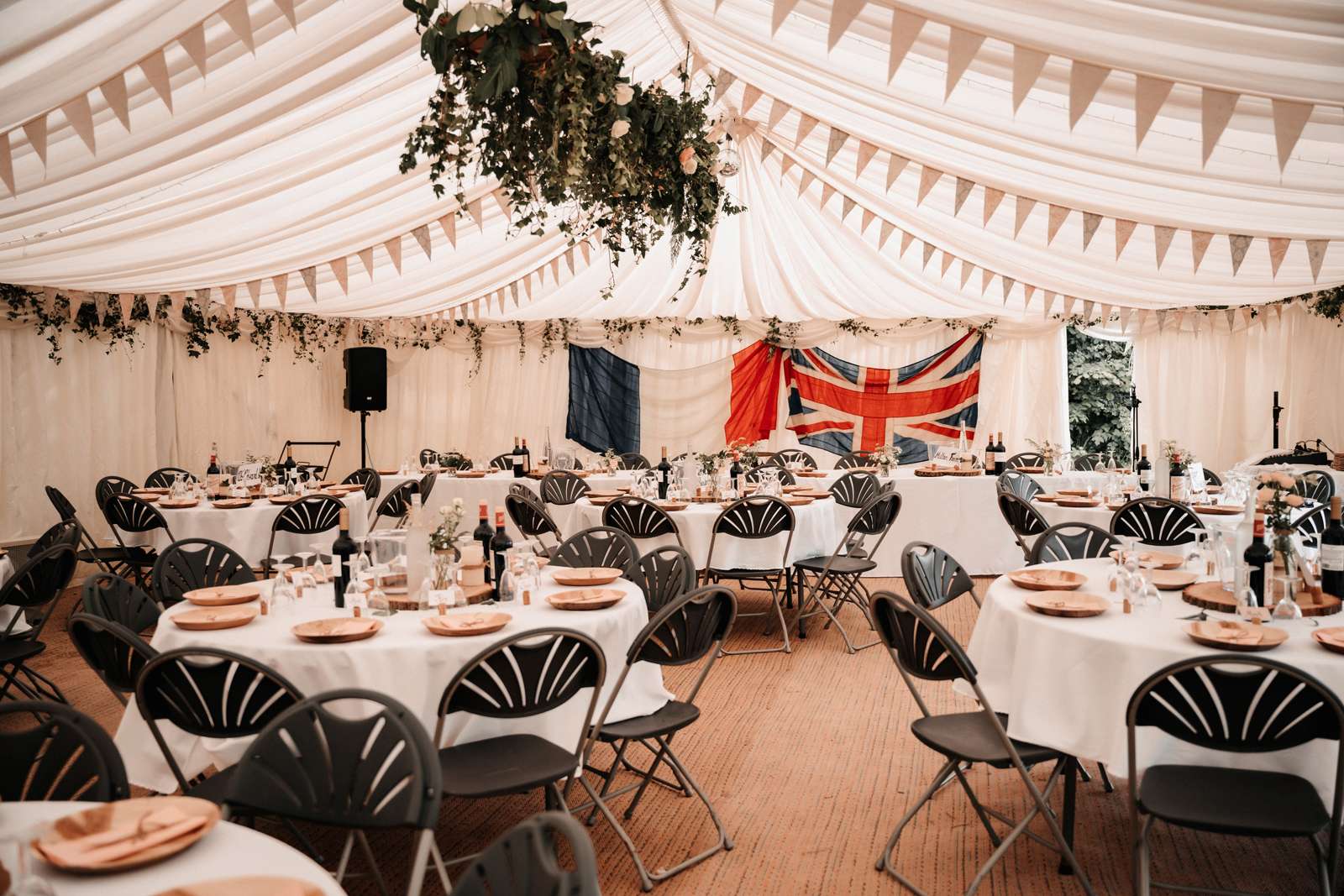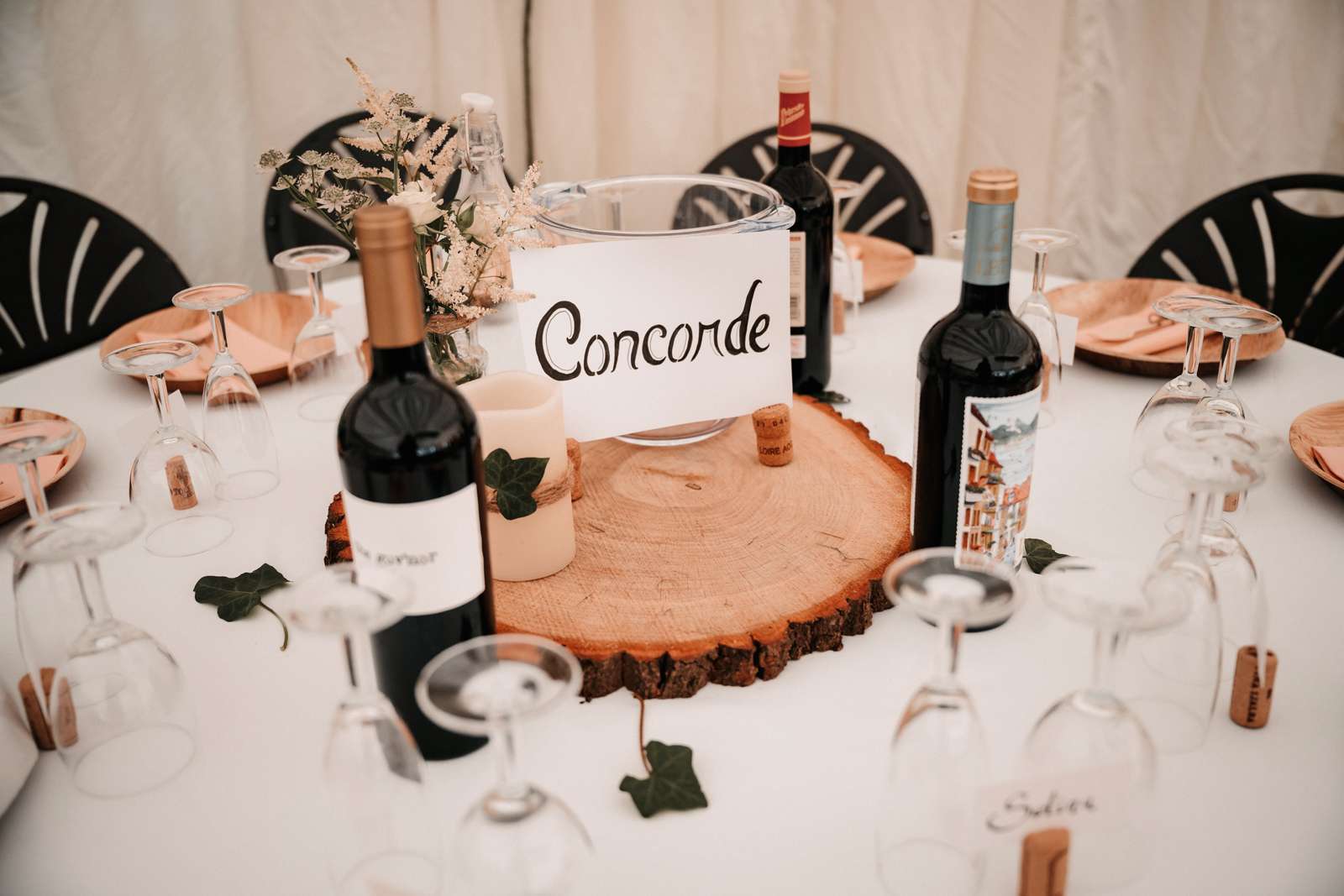 "The whole day was a huge group effort and it made us feel incredibly loved and created such a beautiful vibe. Interestingly, those involved said it was a truly wonderful experience and the best wedding they'd ever been to… they were seriously invested and committed to the day being a success. Sticking with the rustic and slight festival vibe, we also performed a short busking set, rather than have wedding presents we 'busked' for our honeymoon!"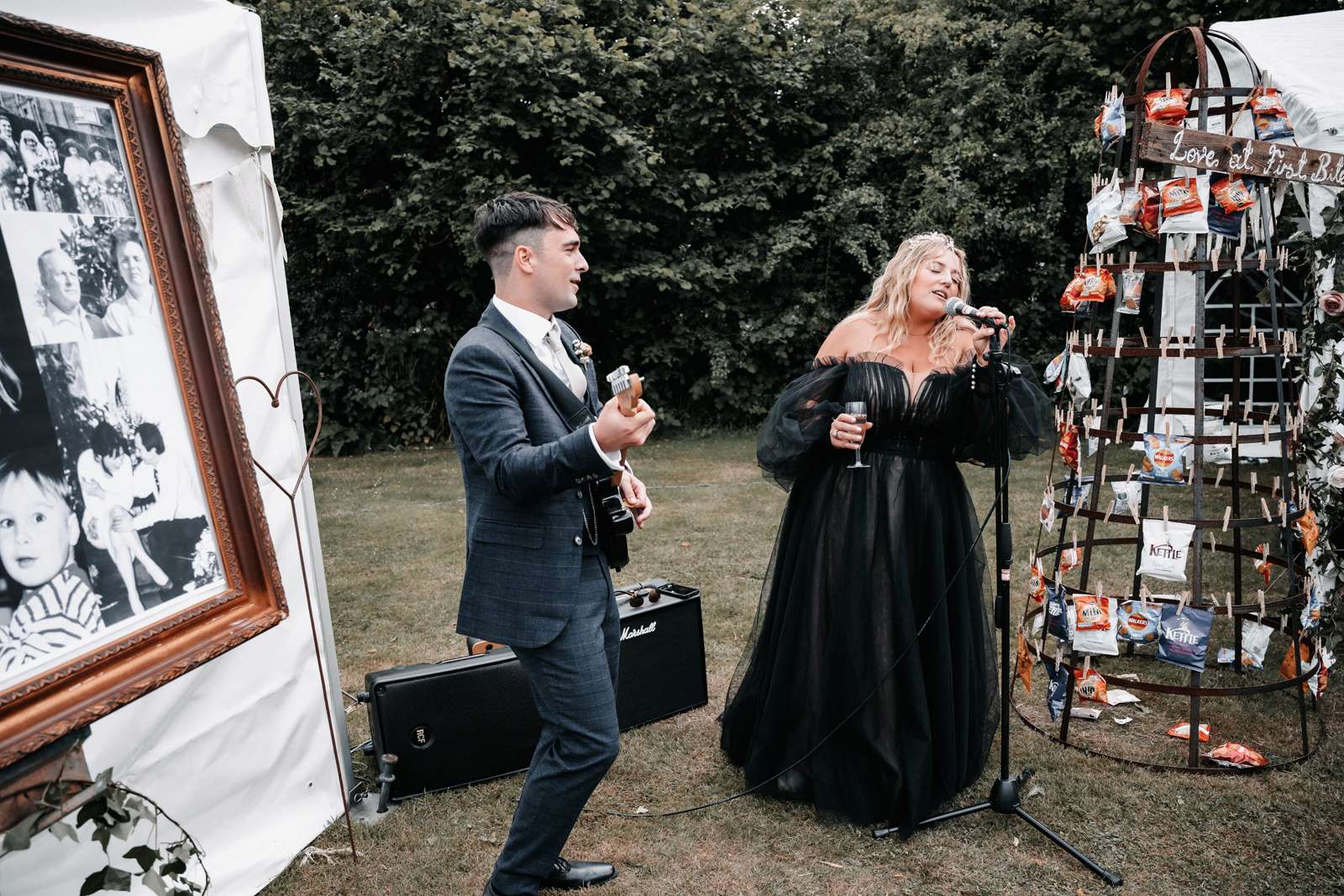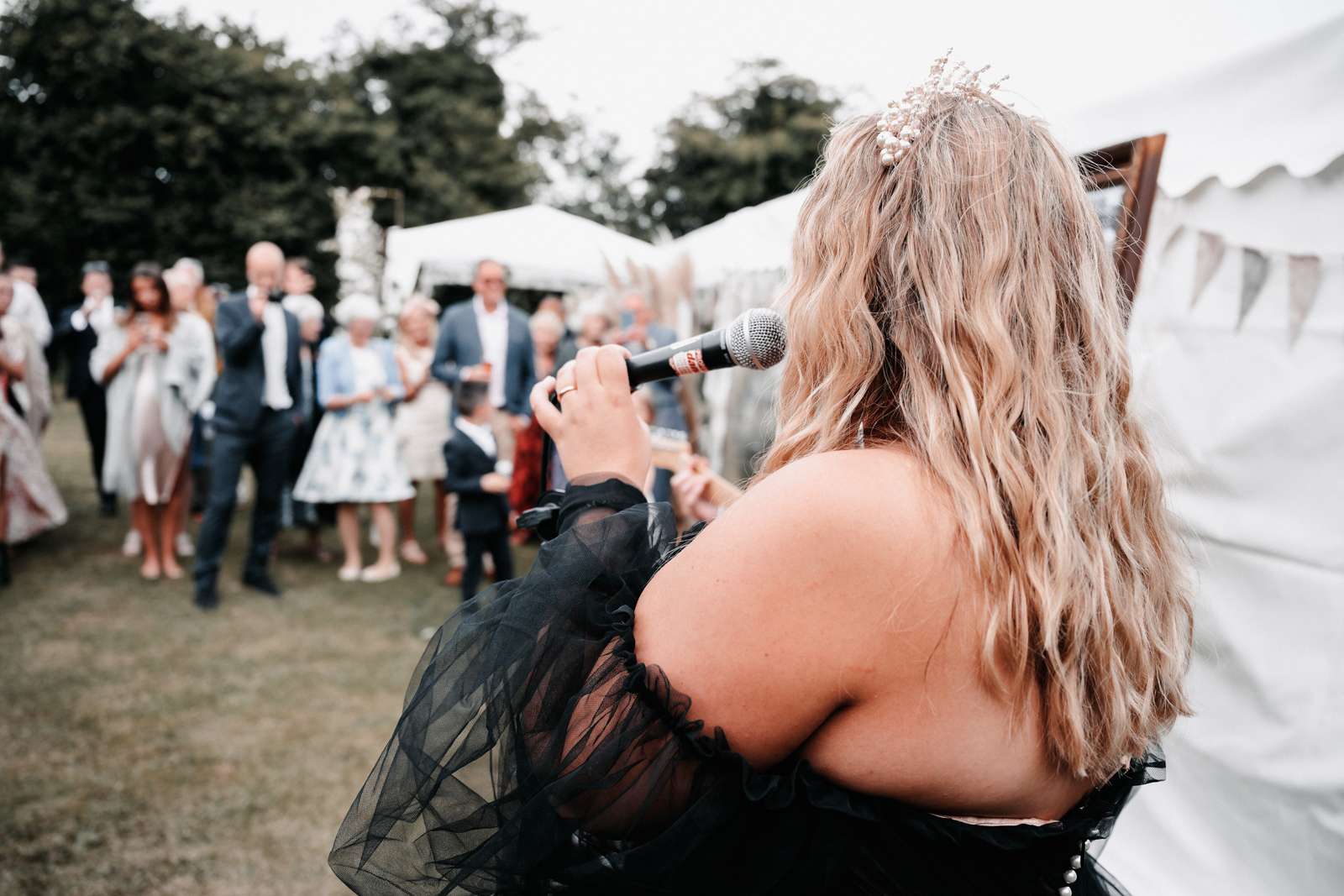 Although having a fully do-it-yourself wedding was a lot of hard work, its something they'd do again in a heartbeat. However Bea does advise to give yourself plenty of time in the morning to get ready. "The morning of the wedding was very rushed and I was 35 minutes late! There was no photo and champagne moment or the quiet dad and daughter time I had hoped for, we were literally running out of the door! That's the thing with a DIY wedding, there isn't the help on hand and the finishing touches took much longer than expected. That being said, we wouldn't change the day for the world!"