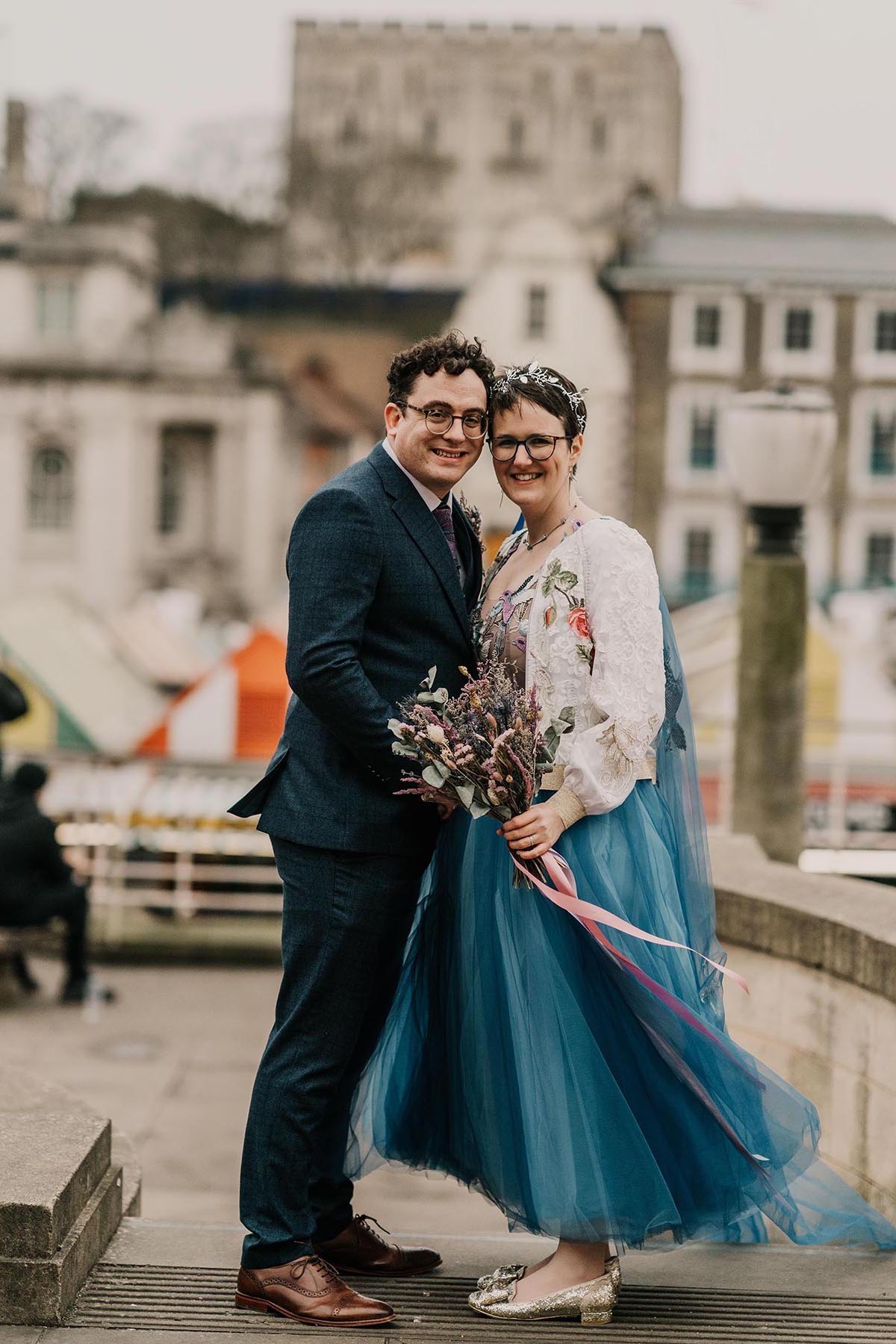 Taking inspiration from the pages of Rock n Roll Bride, Kate and James planned a wedding that was uniquely them, starting with Kate's dress. She told us, "I knew from the moment I was engaged that I wouldn't be wearing a white dress down the aisle. I came across Chotronette on Rock n Roll Bride and my blue dress was my first purchase, it gave me so much joy to wear."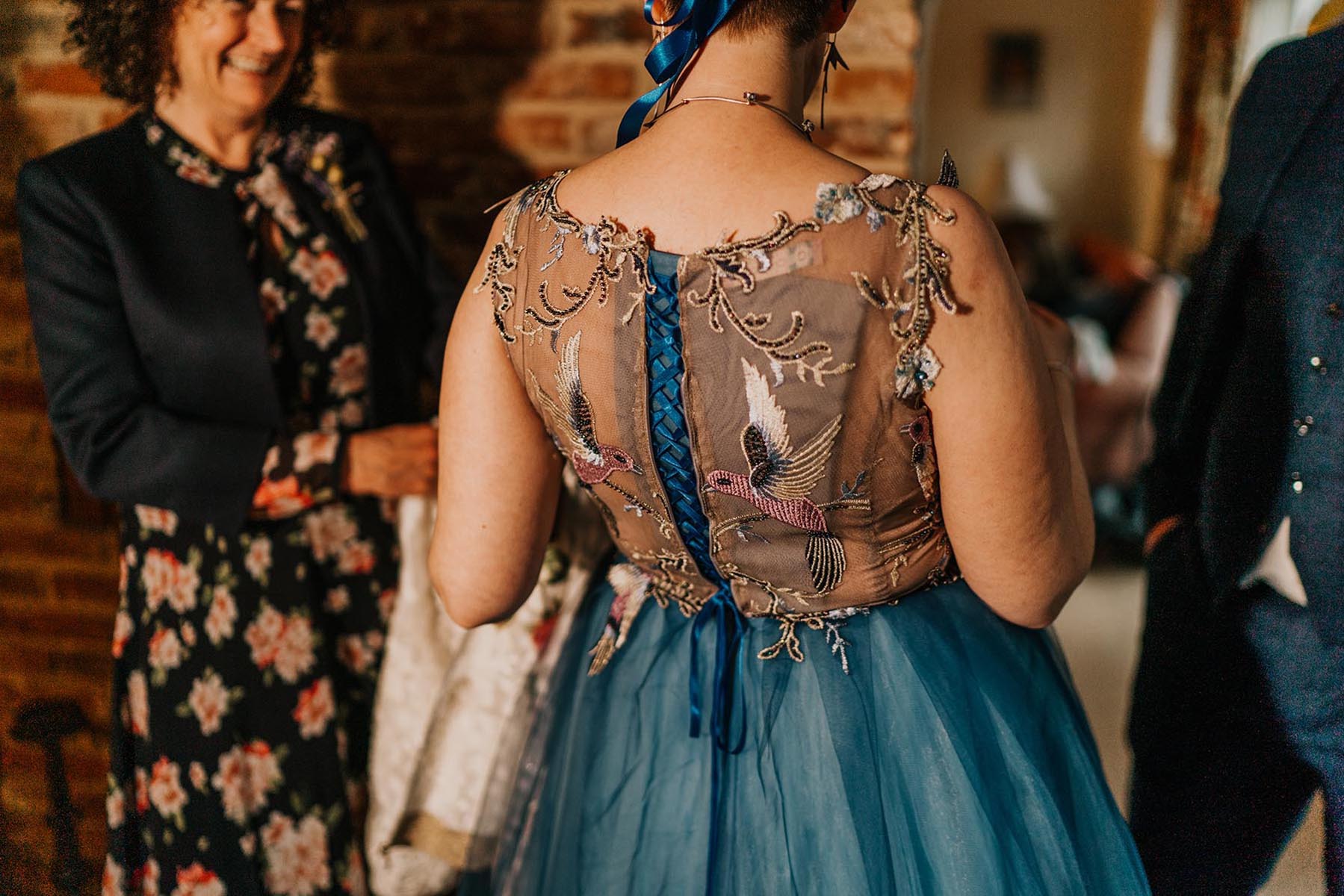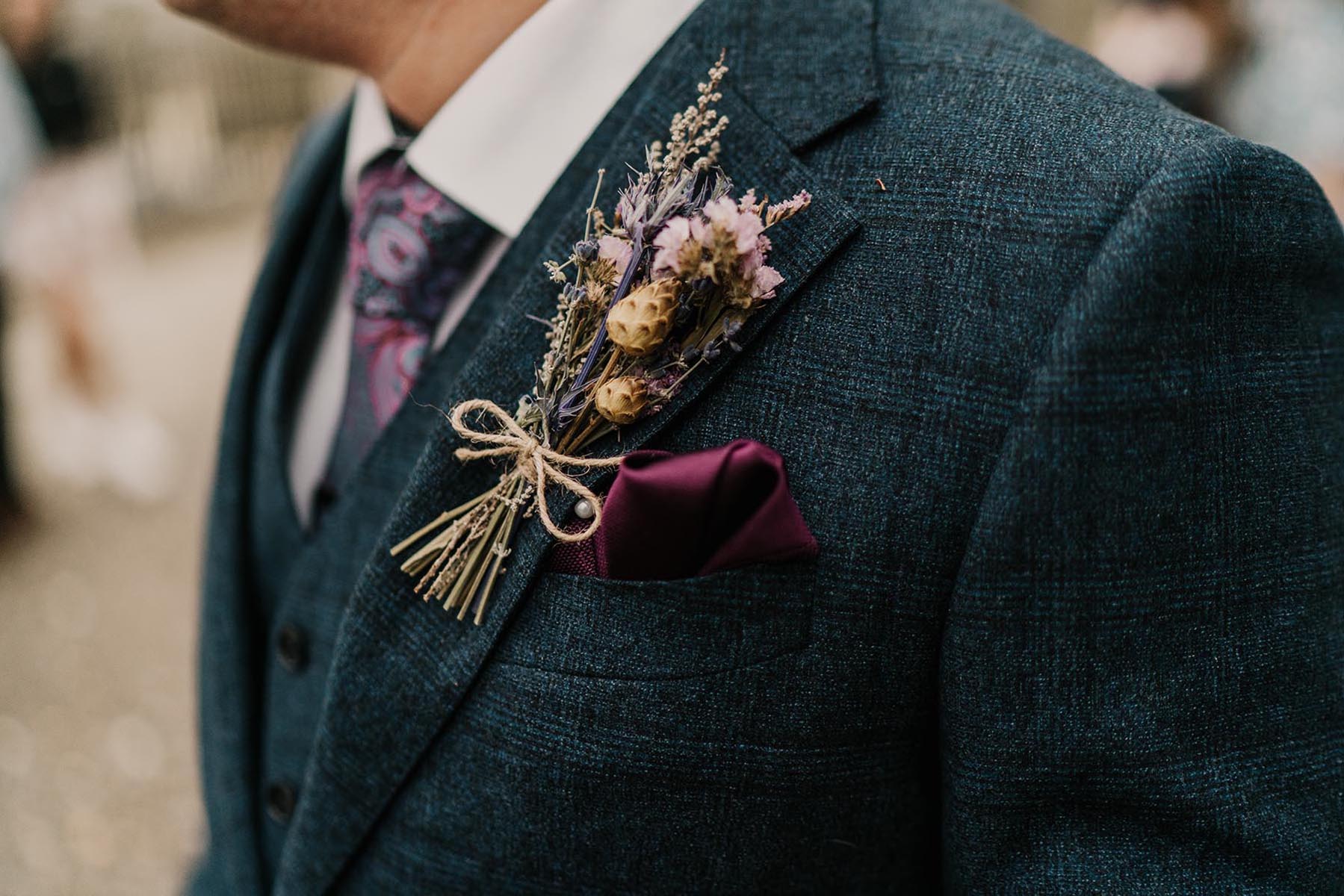 Kate and James's engagement also bucked the traditional trends, with Kate proposing on their anniversary. She explained, "I took James to Bodium Castle for our anniversary and I got custom slides made for one of those retro view finders with photos of us and the last slide said 'Will you marry me?'. I used a rock 'n' roll groom pin in place of an engagement ring. He wore his pin at the wedding and I got a matching rock 'n' roll bride one that I pinned to my bouquet".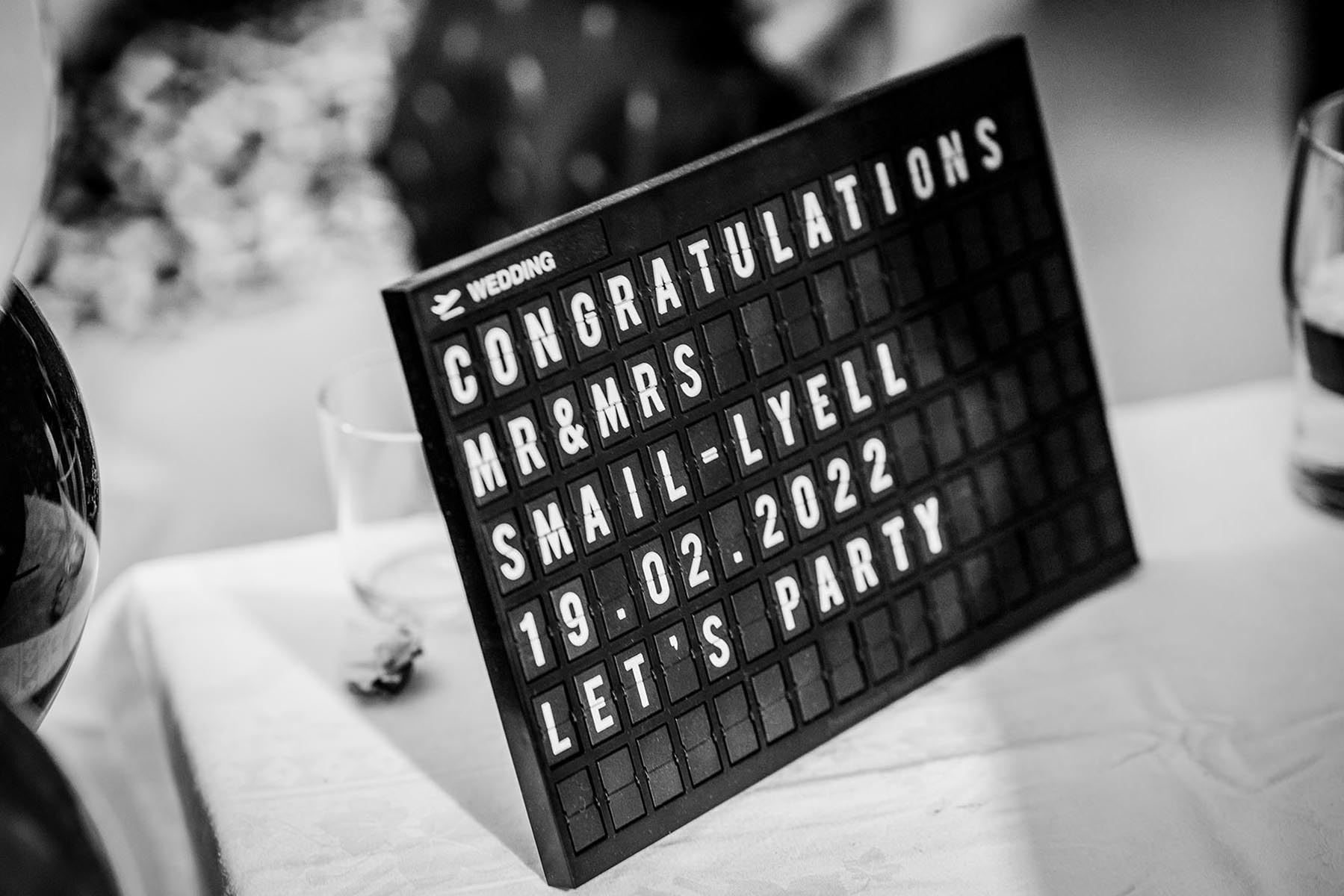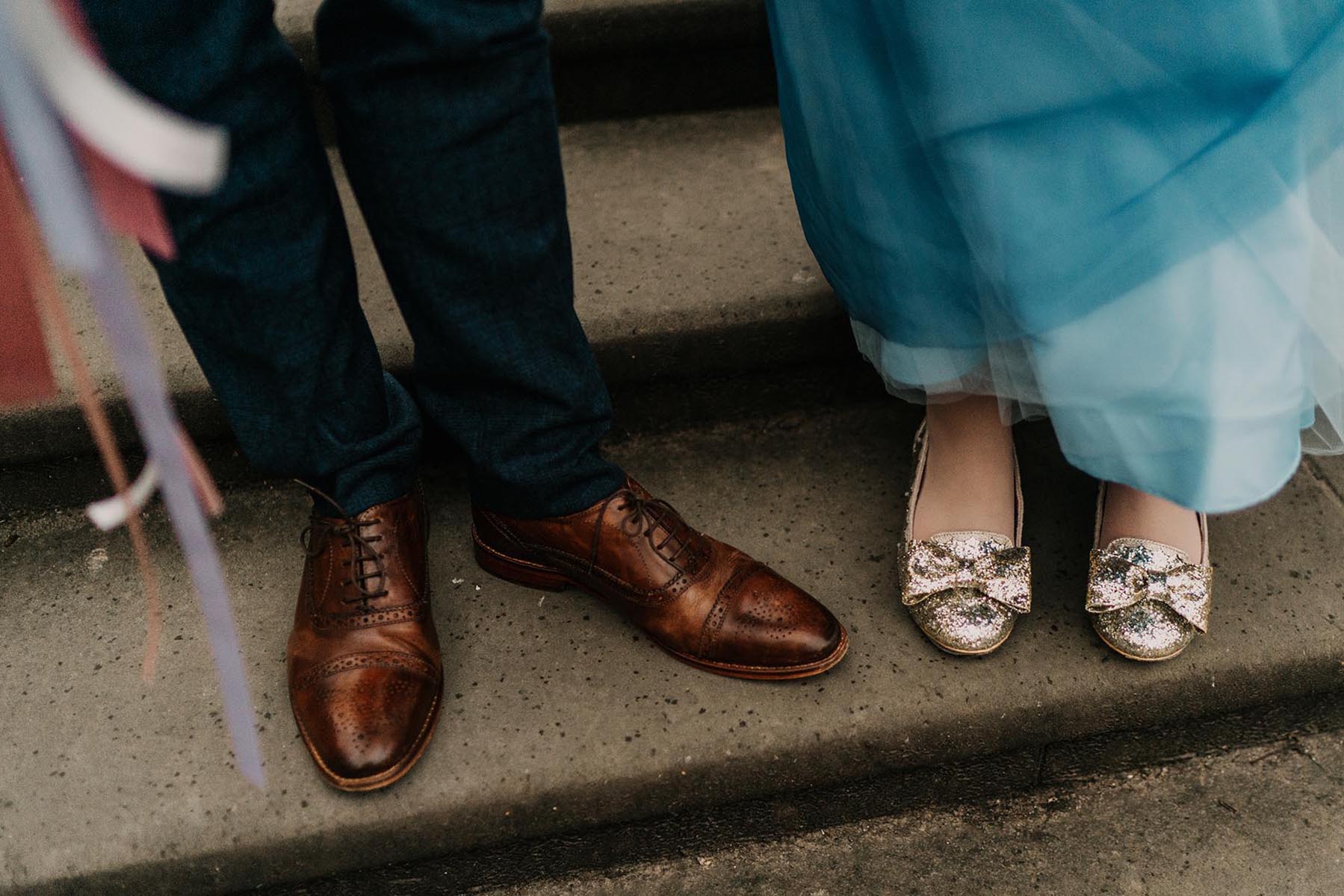 Having to cancel their big New Zealand wedding, Kate and James took advantage of a trip Kate's parents were making to the UK, and decided on a small wedding with just their immediate families. However drama was never far from them, as Storm Eunice nearly disrupted plans again!
Kate explained, "We got married the day after Storm Eunice. James and I spent the night apart before the wedding, so my family and I were staying down the road, however we had a power cut due to the storm. From 4pm the night before to 4pm the day-of we had no power! So, the night before was spent by candlelight. Thankfully we had some left over fairylights from wedding decorations to help light things up. James had to ferry hot food from where he was staying to our AirBnB including stops to take debris off the road, so not exactly the relaxing pre-wedding night we had in mind! We had to use our phone torches to help get ready in the morning!"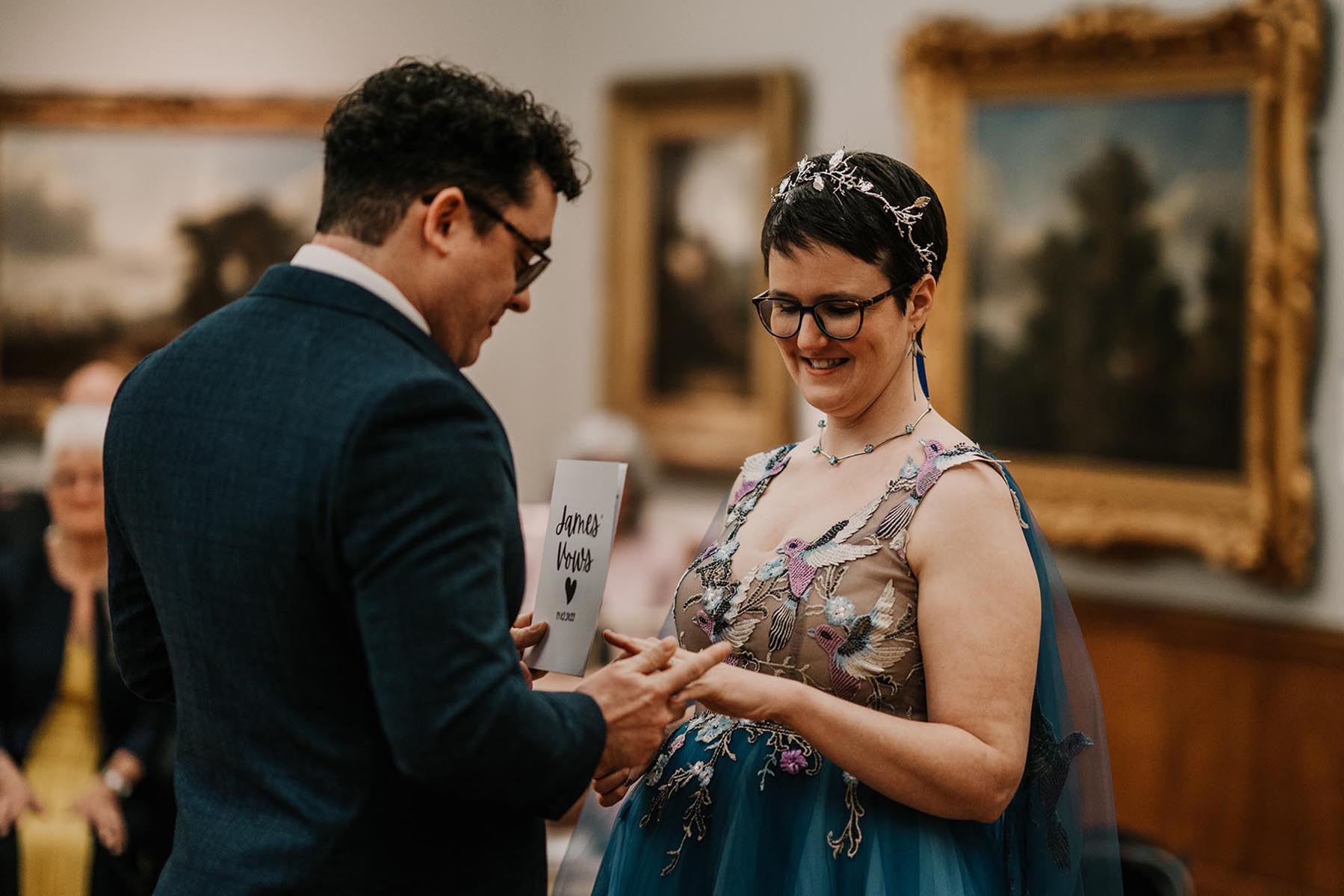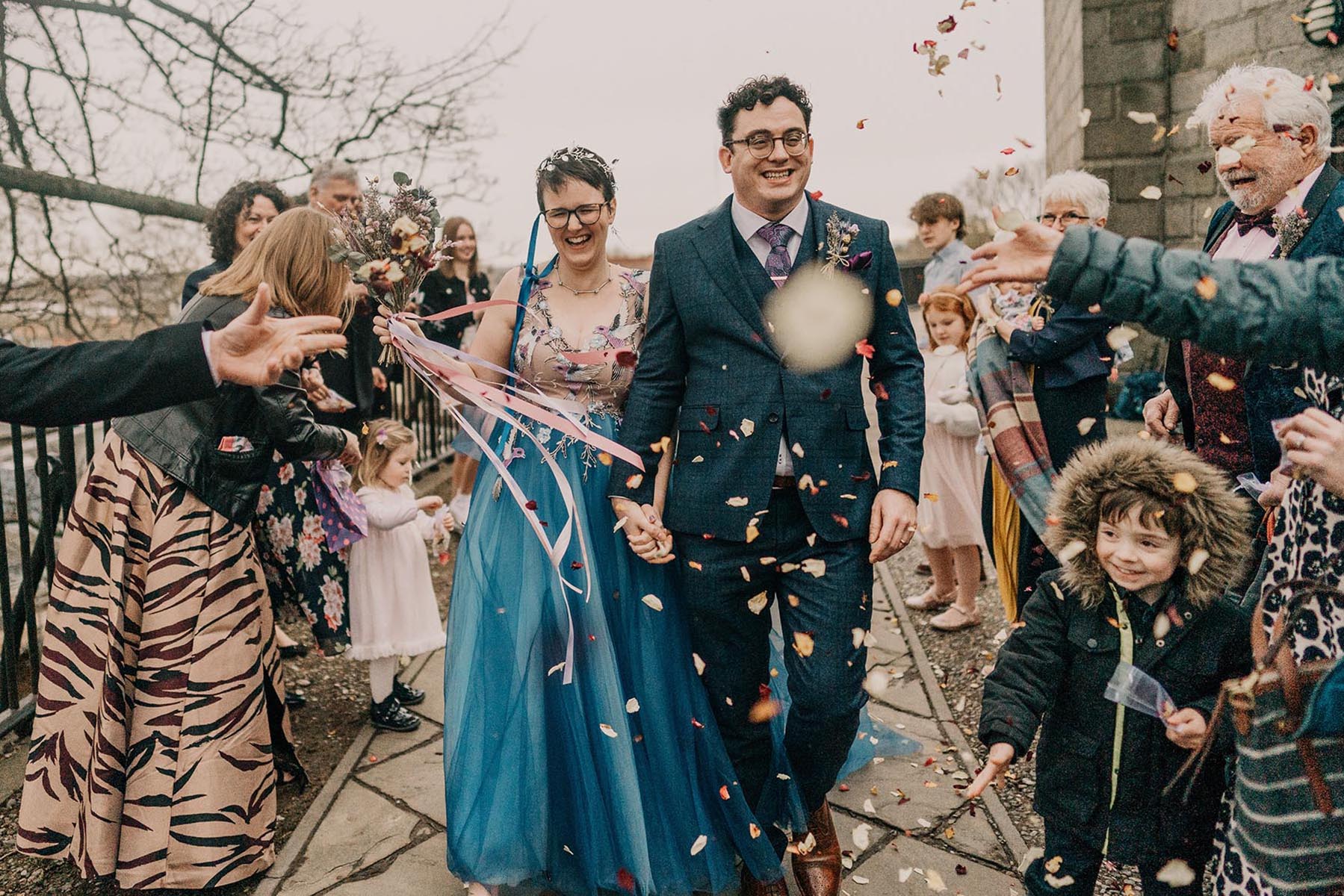 They got there, however, with personalised vows and a real family feel to the whole day. "We wrote our own vows, focused on respecting each other as equals, having adventures together and helping each other fulfil our respective dreams. We also included promises to raise our daughter Harriet together with kindness, love, adventure and music.  They finished with 'I am the luckiest' in reference to our favourite song The Luckiest by Ben Folds which was also our entrance music."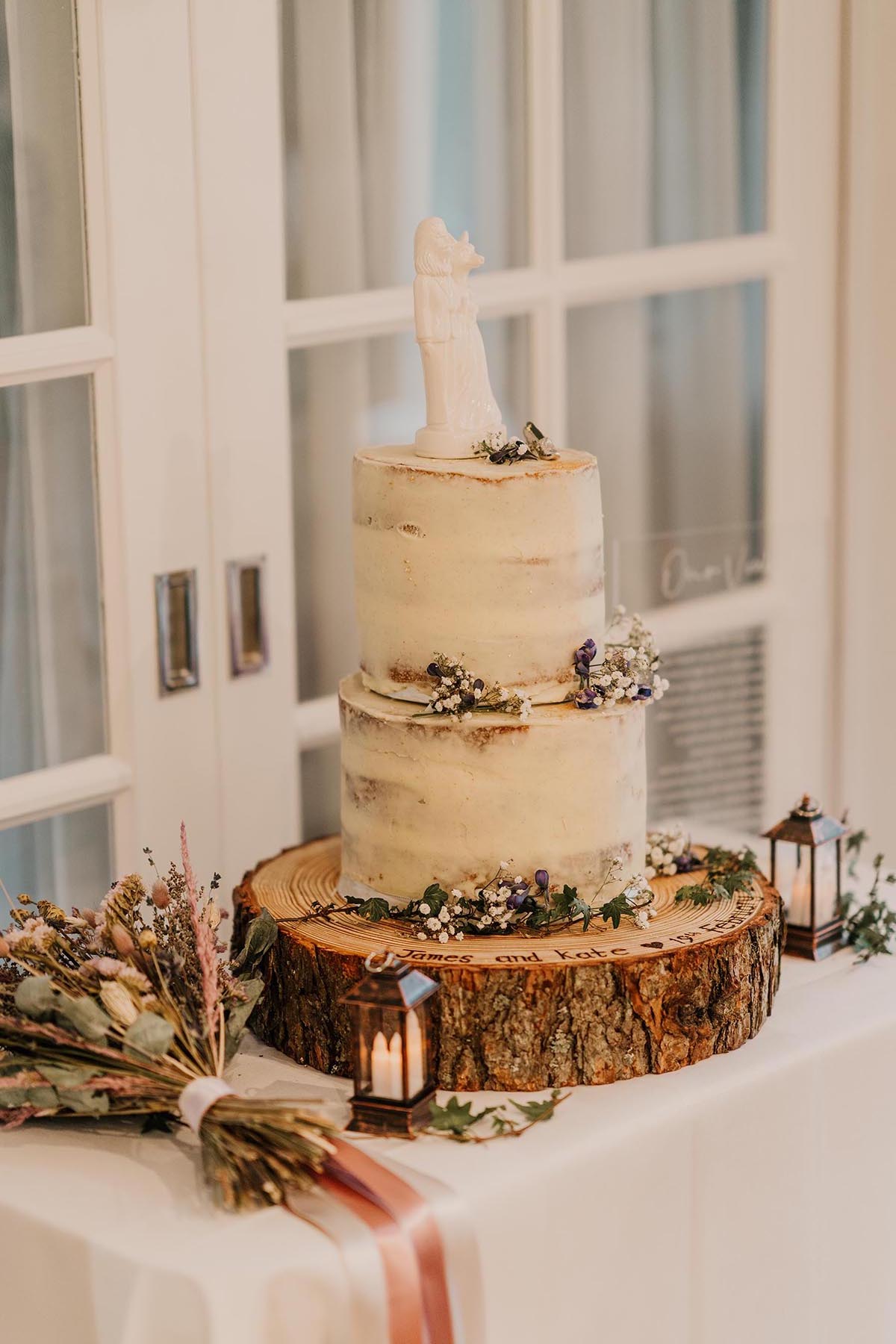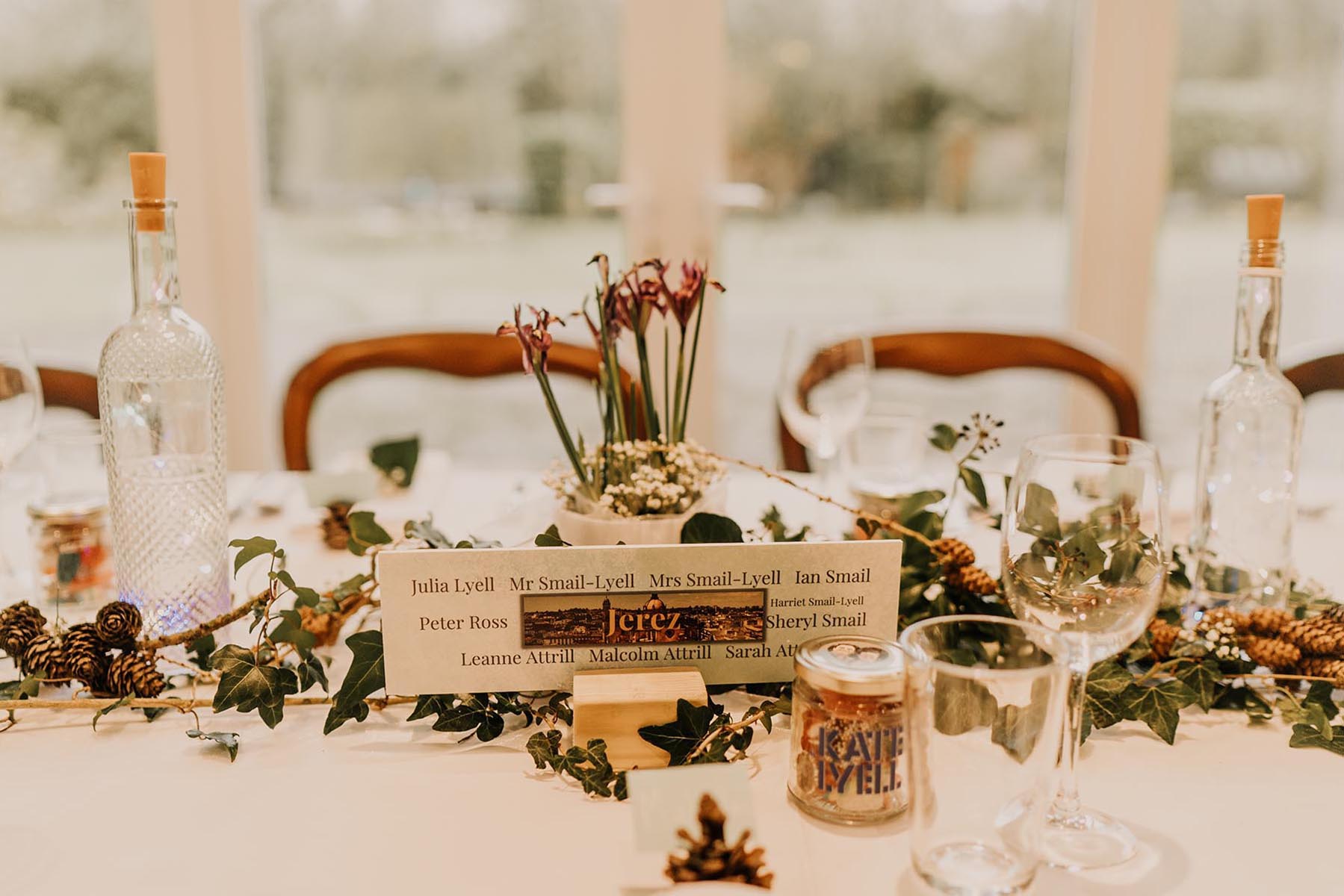 Kate and James had a budget of £4000, saving money by DIY-ing a lot of décor and stationery as well as pick n mix jars and activity packs for the children. Kate told us, "We did lots of DIY which meant we had the money in our budget to splash out further on the food and photographer. If you have a smaller budget take time to discuss at the start which things are most important to you and set aside the money for them first. You won't regret getting an awesome wedding photographer, having something physical to look at when the memories start to fade. Don't be afraid to forgo or change any wedding traditions that don't suit you as a couple, it's your day!"