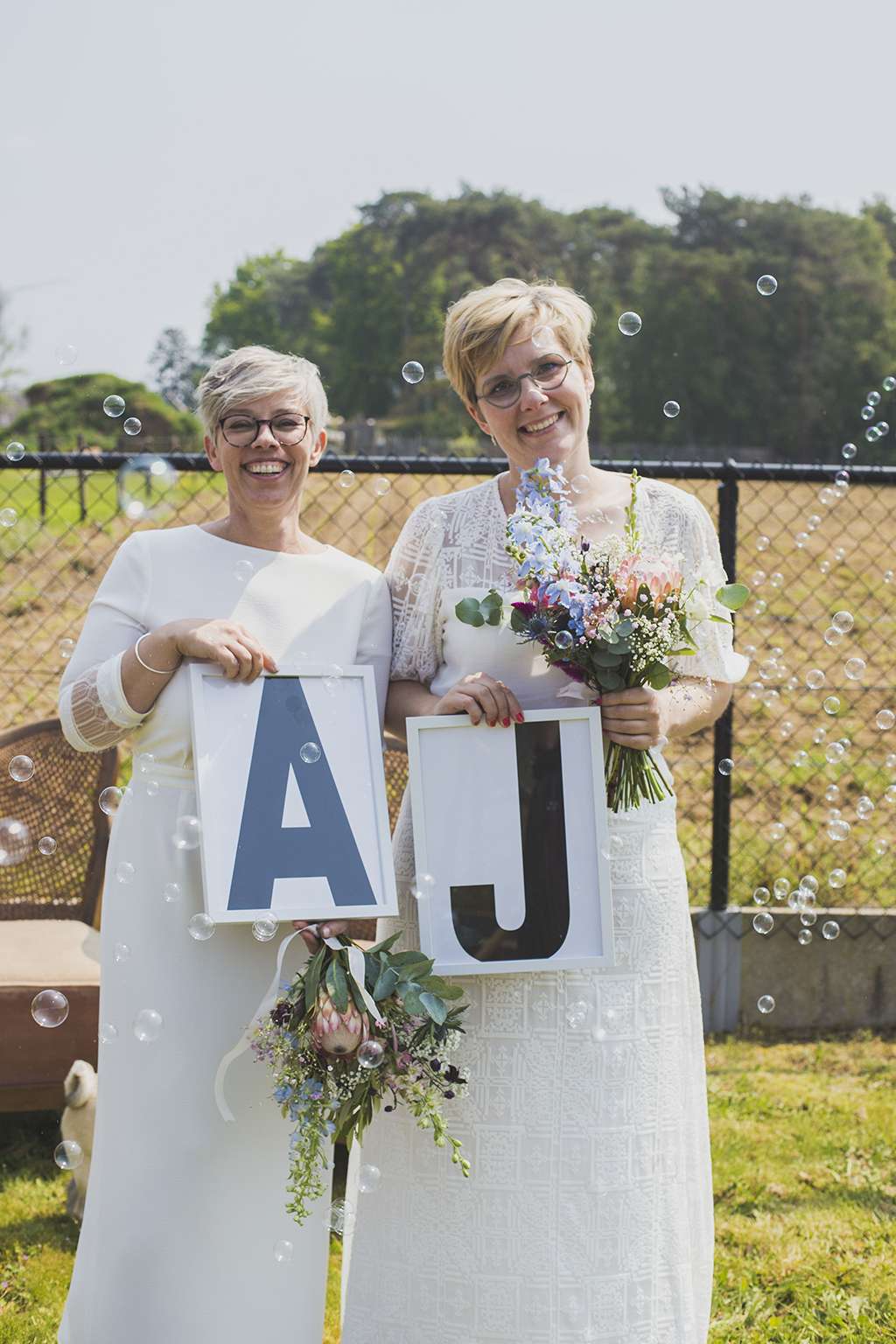 Nadine and Evy met each other five years ago and during a collaboration at work, a spark lit between them. At first they didn't know what happened and what to do with these feelings for each other, as both of them never had feelings for another woman before. It was a delicate situation, but they said yes to the butterflies and they just went for it.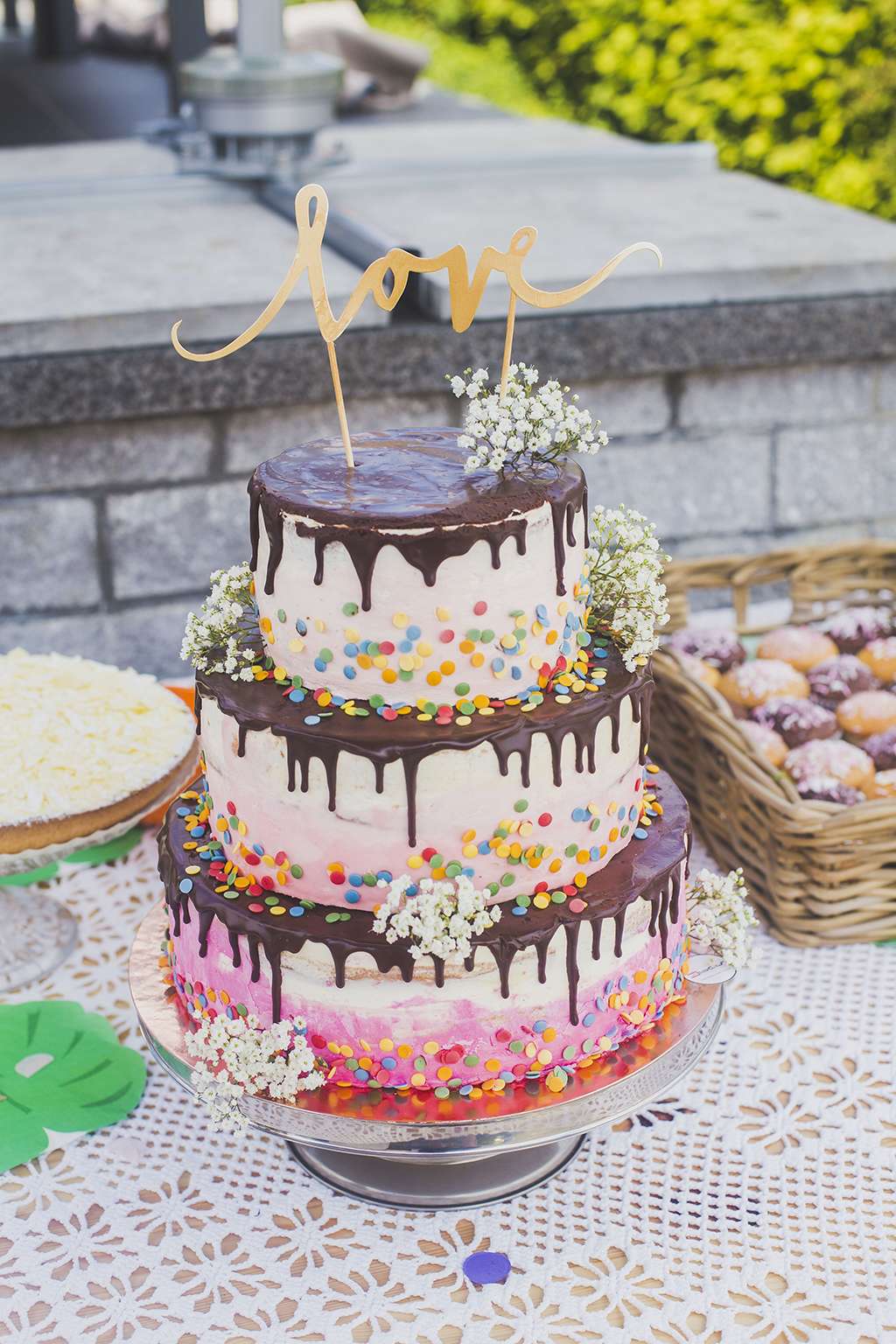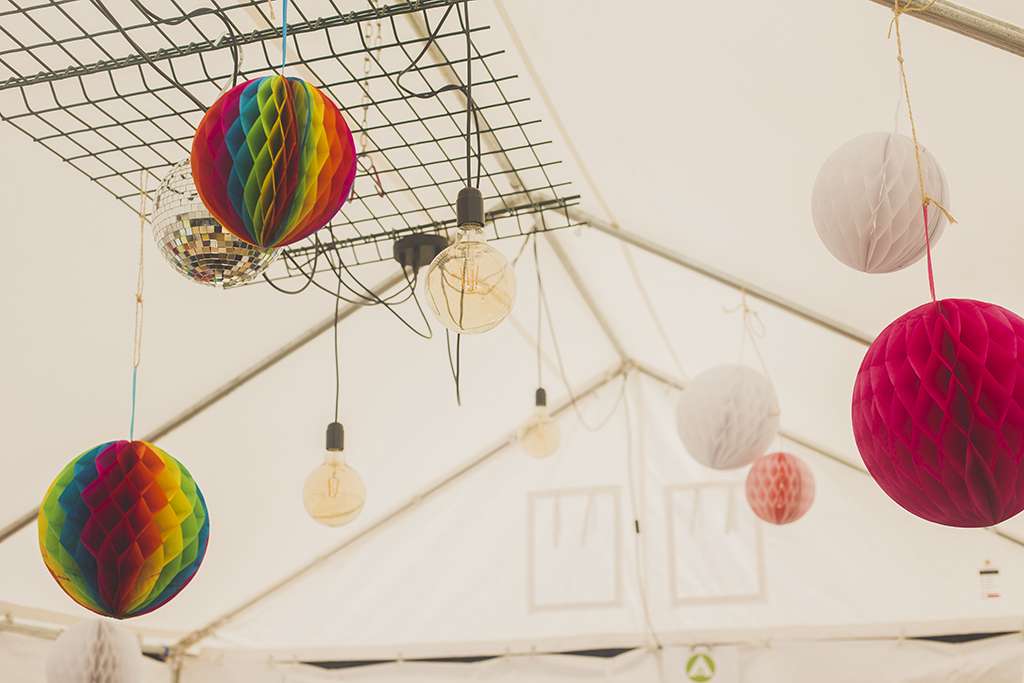 For their wedding day, they wanted for their guests to feel at home, welcome and relaxed. The held it in their own backyard – their 'safe haven' – in May 2019, and spent €6000 to make their daydreams a reality. They started collecting things, like trinkets and ornaments, a year in advance which not only helped spread the cost, but they really enjoyed keeping an eye out with their big day in mind. They filled the day with things they loved – from the rainbow confetti and pompoms their guests showered them with after they said their "I Dos", to the kids' face painting booth during the reception – every decision they made had to represent either of them in some way!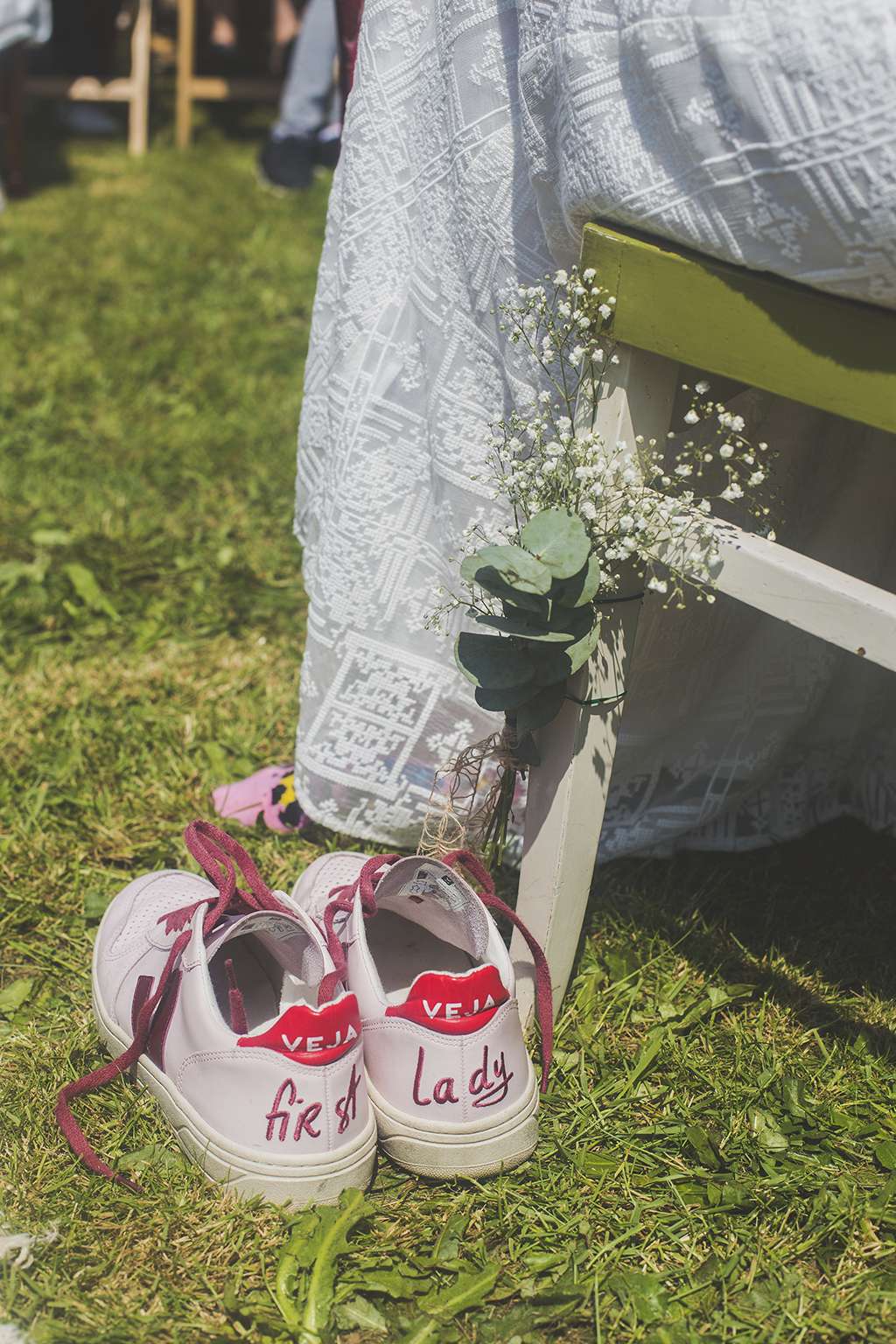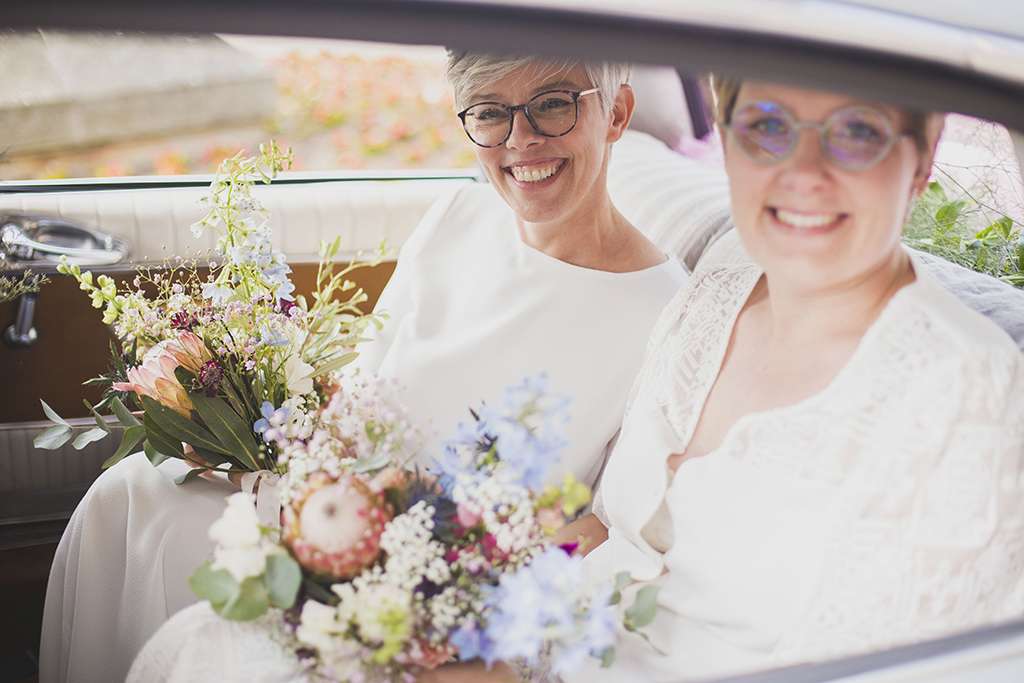 Their ceremony was an intimate affair, with a few friends and family. They asked a few people to say a few words about them, and had everything from poetry to live music performed by their nearest and dearest as a surprise. They said their vows to one another with tears in their eyes. They included a unique element in their ceremony, too – every guest had to take a flower, and make a giant bouquet out of it to symbolise their blessing. They then took handfuls of multicoloured pompoms and confetti, and threw it over their heads. "We stood in a rain of confetti," said Nadine. "It was a truly magical moment."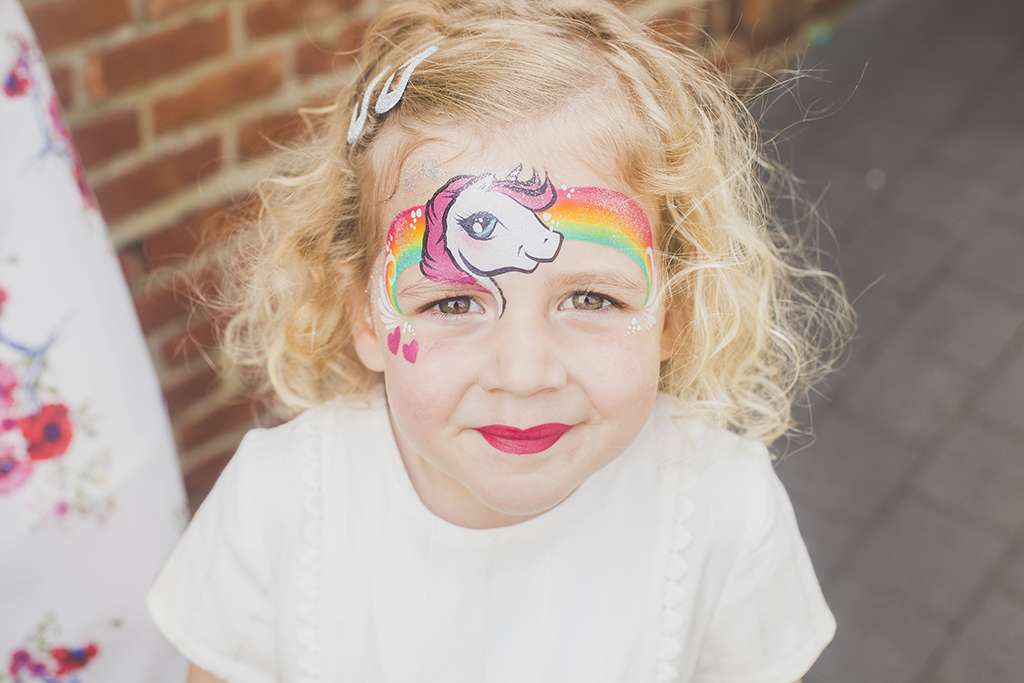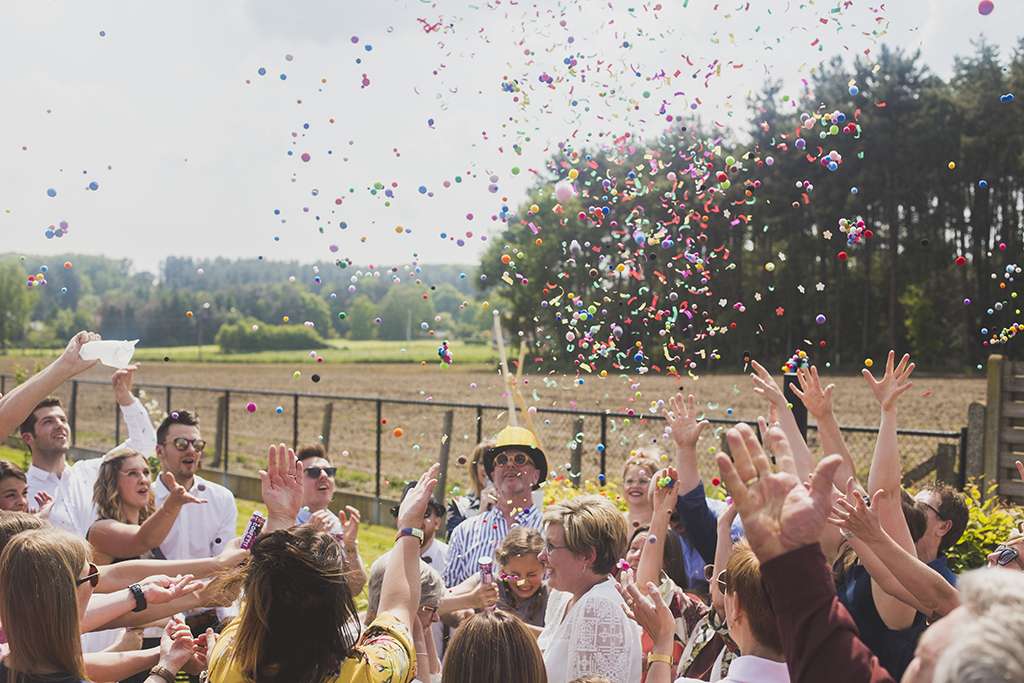 After the ceremony, they stayed outside to enjoy the beautiful weather that they'd been blessed with, enjoying a simple wedding breakfast of cake, drinks and a pizza truck that made 50 pizzas for all their guests. They had live music from a local musician, and made their own playlist in lieu of a DJ for background music.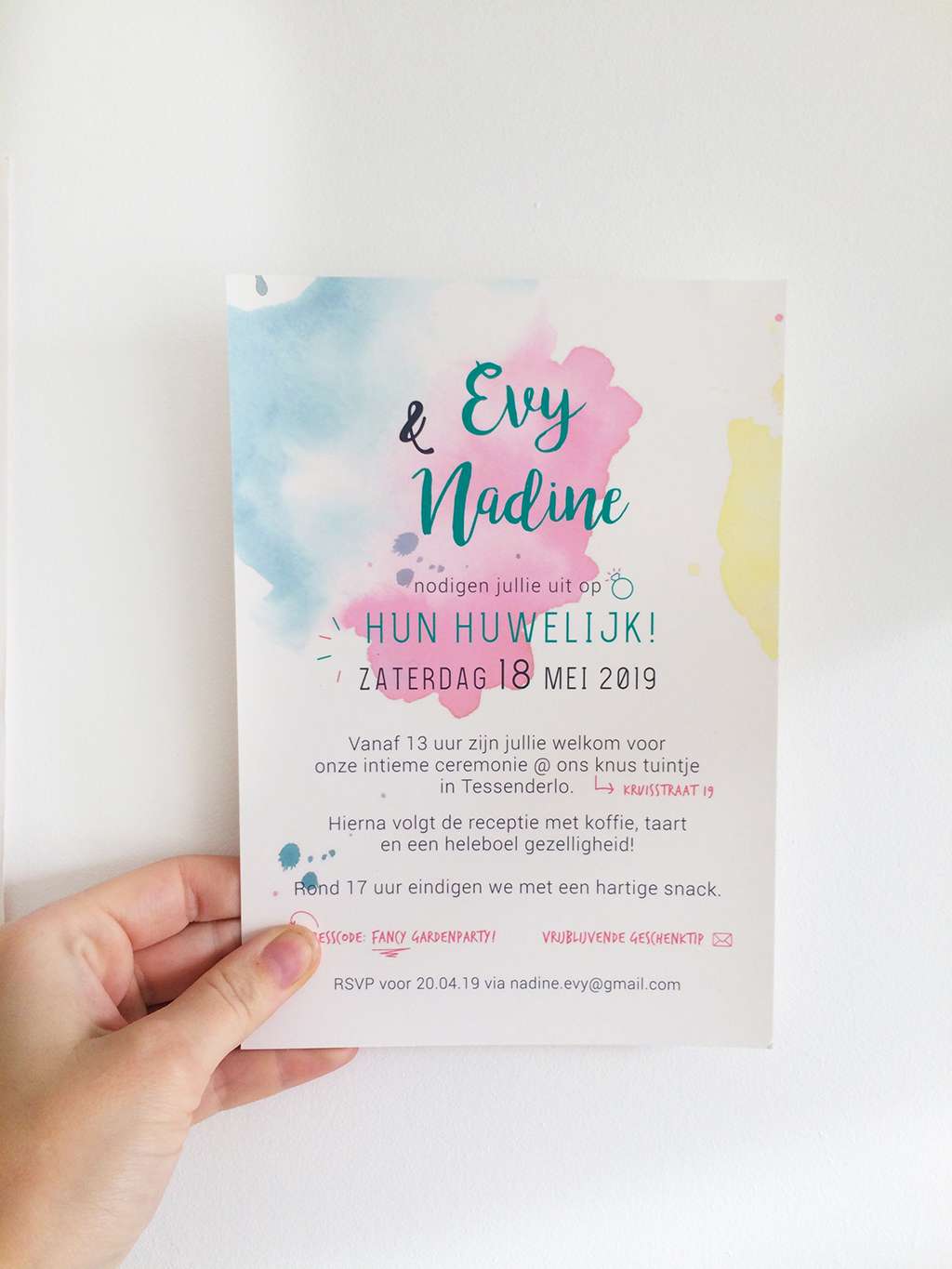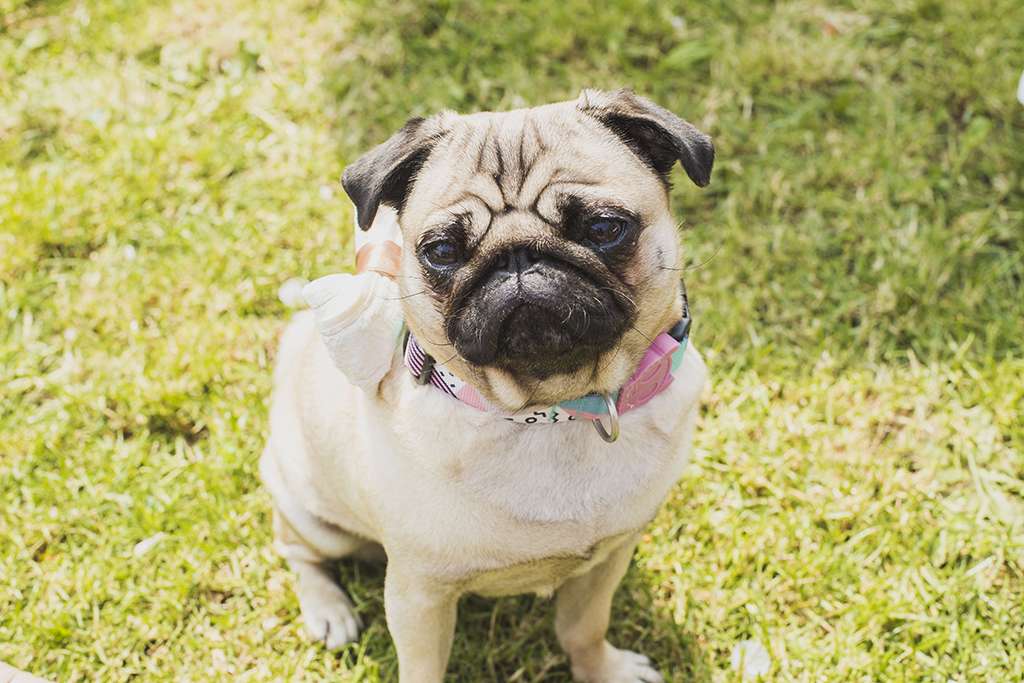 When asked if they had any advice for engaged couples they said; "Just enjoy the whole process of planning and daydreaming about the wedding. Relax and enjoy every little thing! But most of all … keep talking to each other to stay on the same page about the party of a lifetime!"