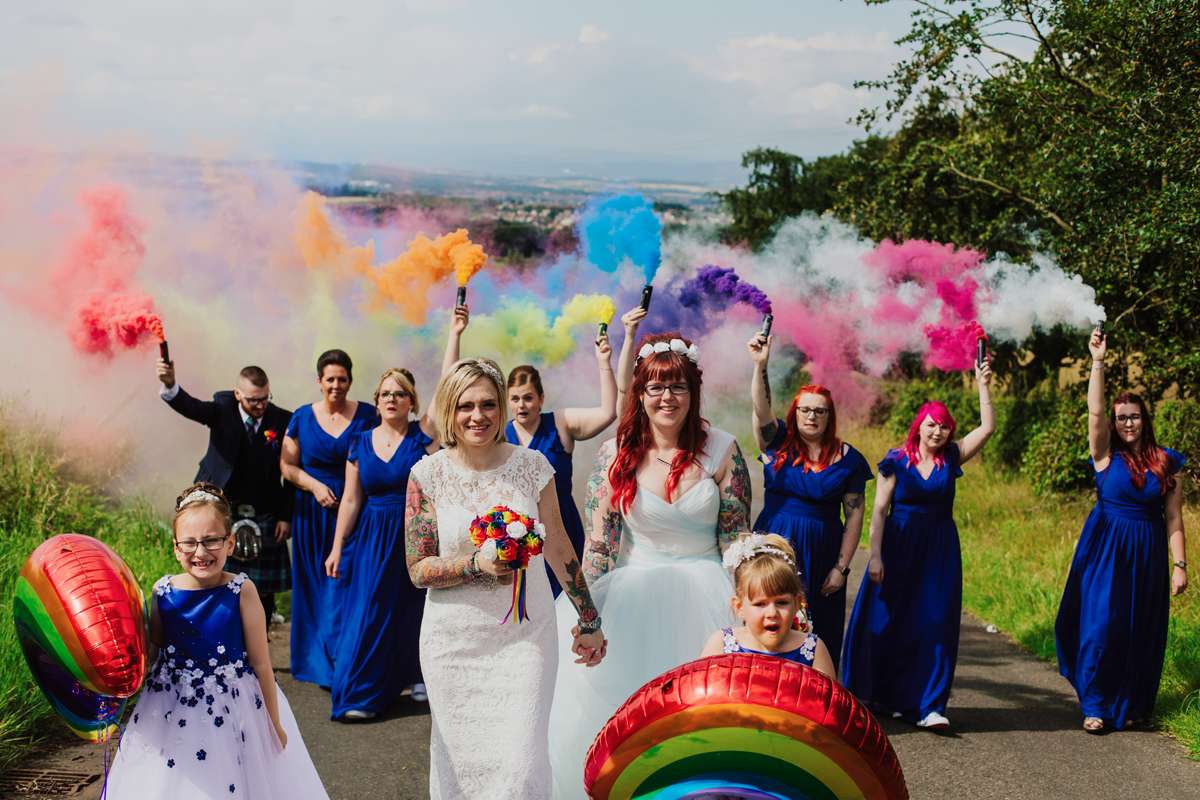 Fiona and Allana wanted their summer 2019 wedding to reflect their personalities and their love story. They met at primary school (although were in different years so they didn't really know each other) and reconnected when they both started working at the same place. Although neither of them were out at the time, they instantly clicked, knowing what they were feeling for each other was more than just friendship.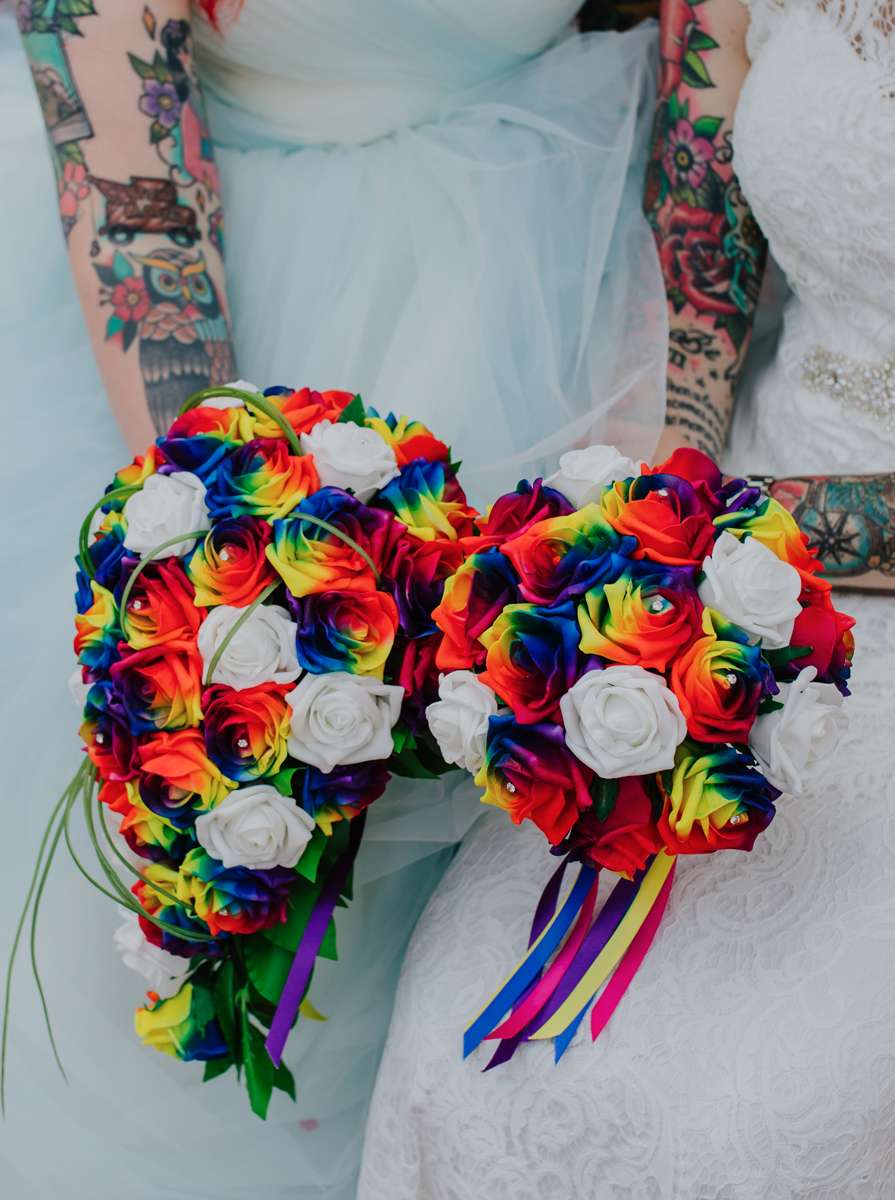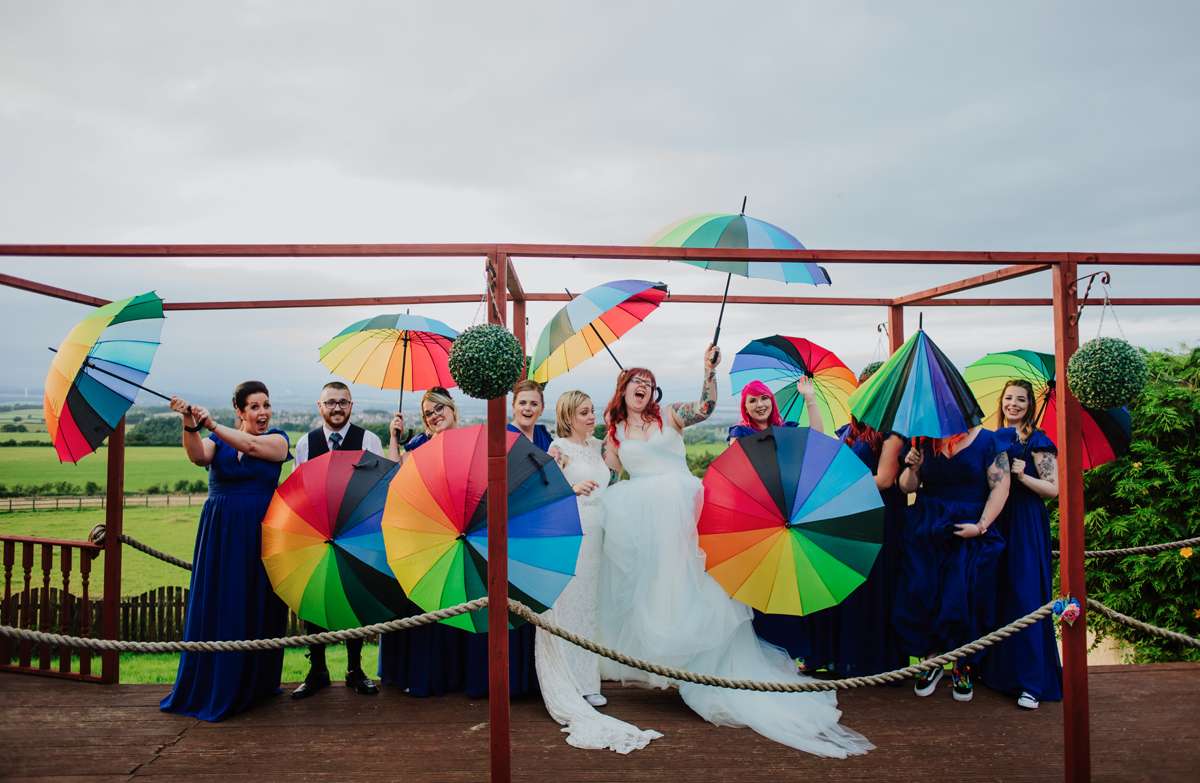 Married at The Three Kings in Falkirk, Scotland, their day was all about sharing their personalities with their closest friends and family. "We tried to incorporate little bits of our personalities all throughout the day", Fiona told us. "Our table plan was made up of our favourite bands, some of which we had went to see live together. My favourite colour is blue, there are sapphires in both my engagement and wedding rings and that's also Allana's birthstone. Royal blue was our primary school colour too! Everything just fit. The day after, all our family and friends just kept saying what a great, happy, colourful day it was. I know all weddings are supposed to be, but everything just felt so right, you know?"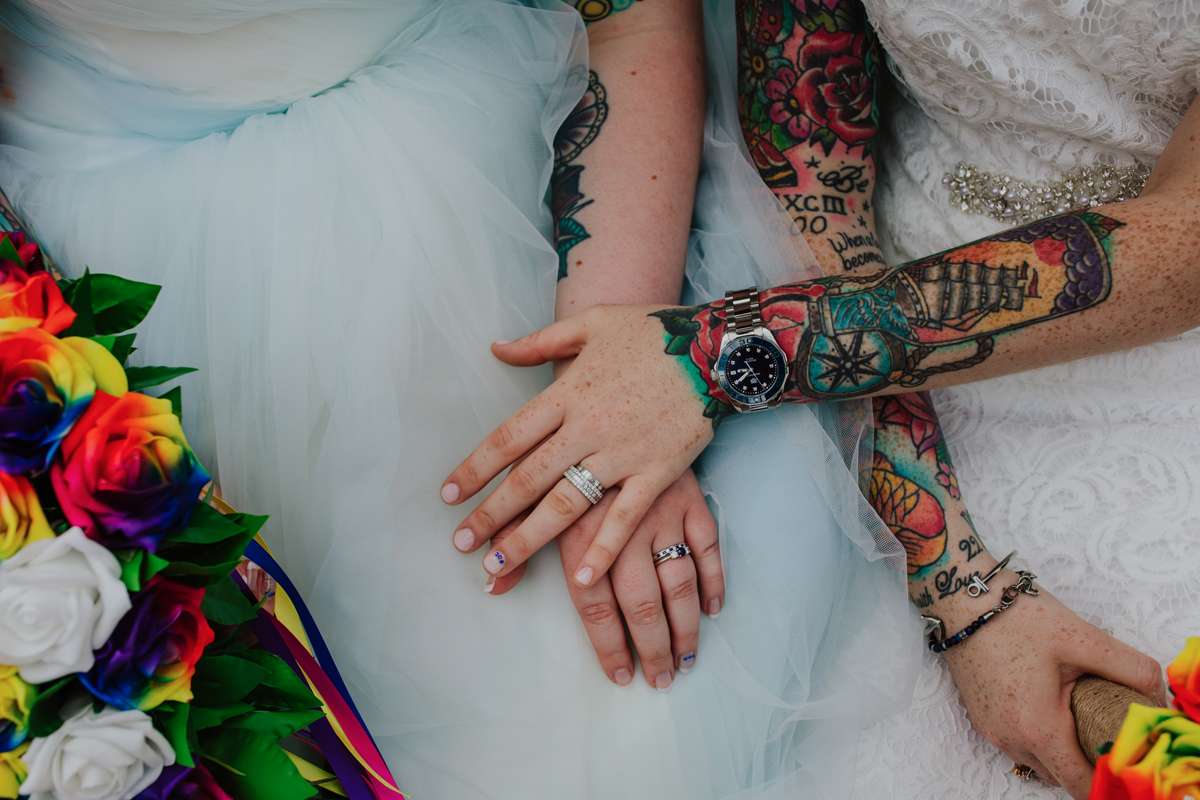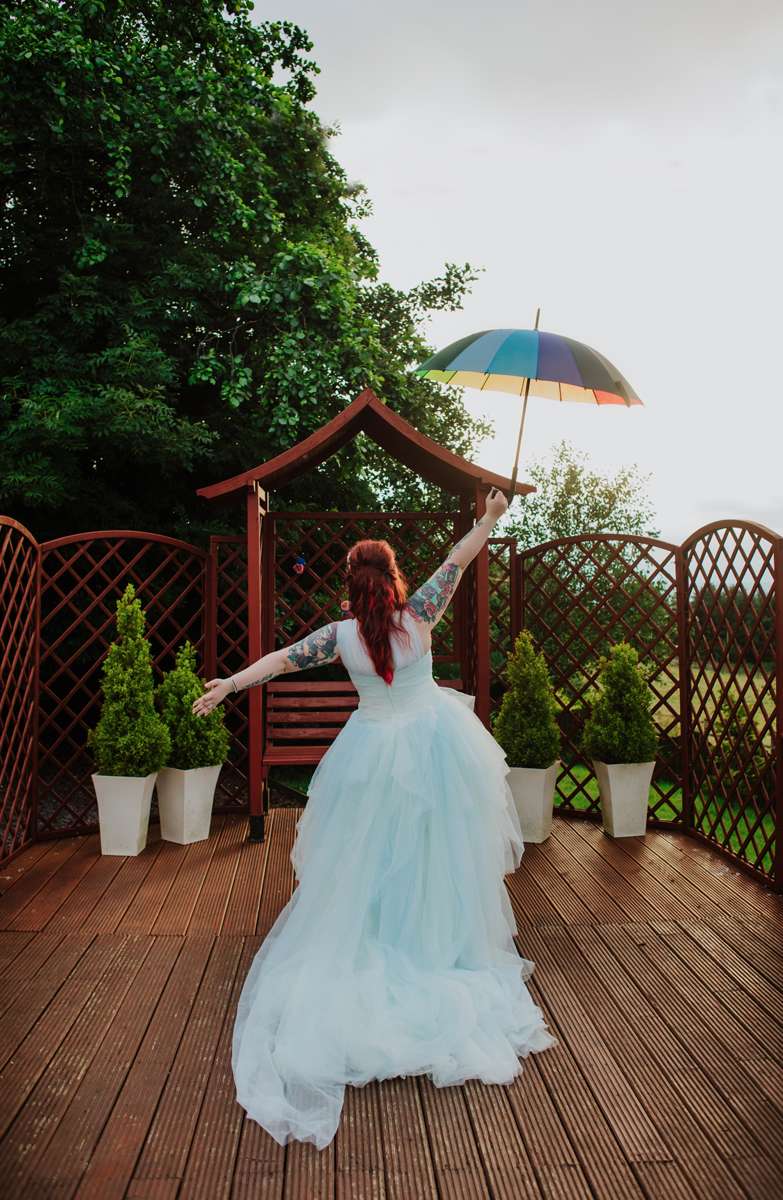 Adding all the colourful touches was one of the most enjoyable parts of planning for this pair. From rainbow balloons, a huge blue and white cake, and their silk rainbow rose bouquets, they loved doing it all! "It was nice to see what worked and what didn't and we got the chance to really make the day our own during that process," she said.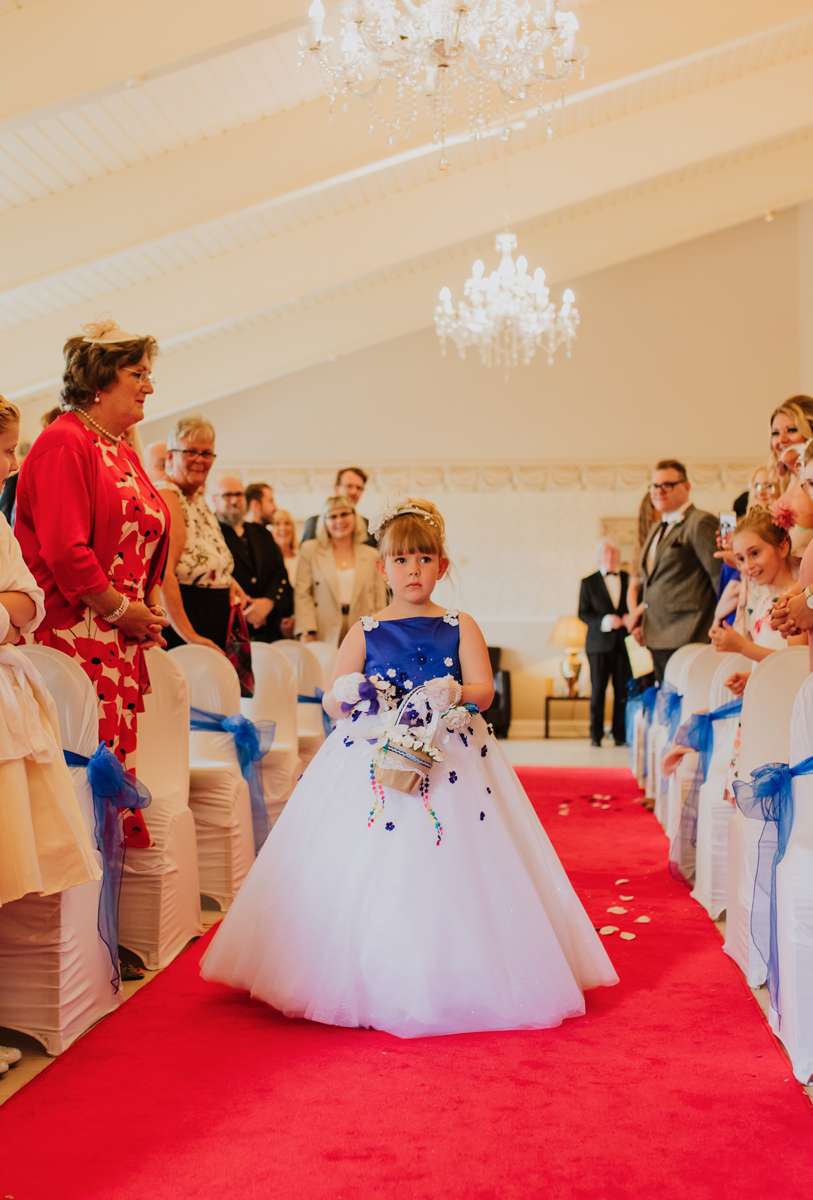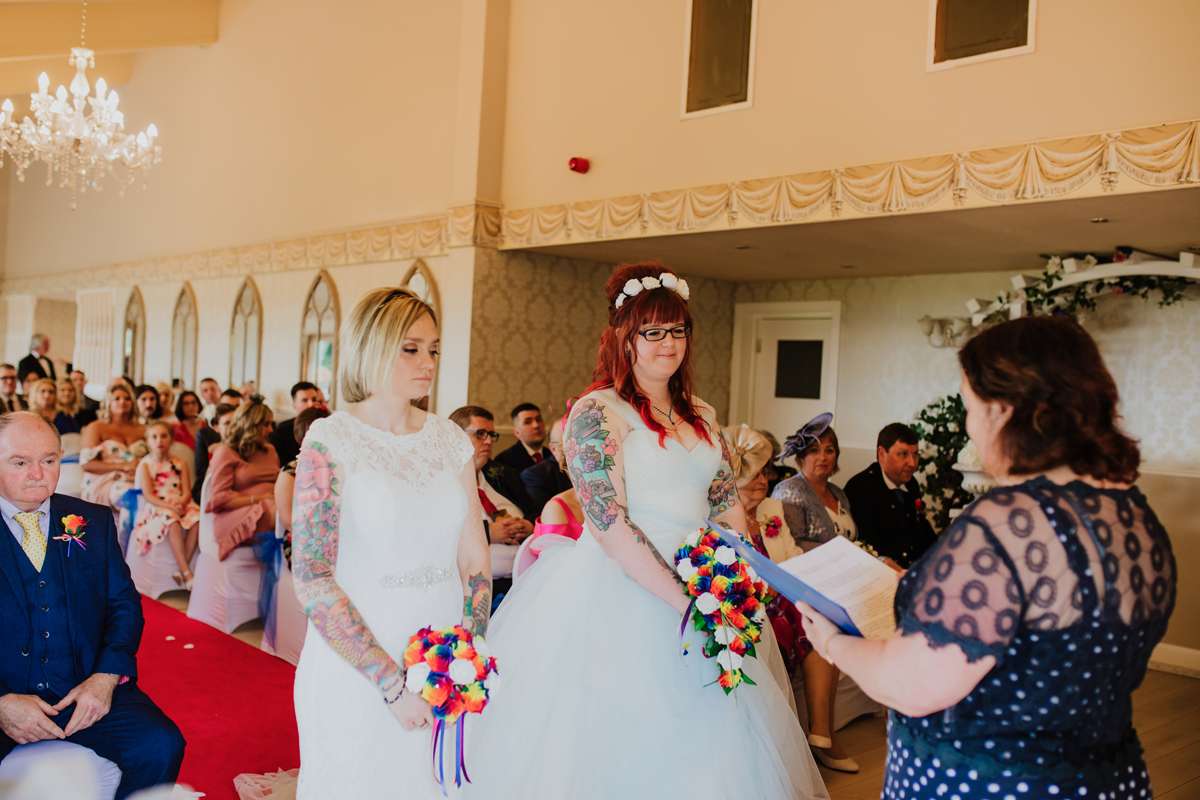 The couples' daughter Zoey was their flowergirl and she even did her own speech! "Zoey had been saying for weeks in the run up to the wedding that she was going to tell jokes during the speeches but we weren't sure if she was actually going to go through with it," Fiona said. "She had been nervous before the ceremony (she was only five at the time so it was a big ask to have her walk down on her own in front of 100 people!), but, she did it! She spoke into the microphone and everything without any help and all the guests loved it. The owner of the venue even gave her £10 for a performance fee and she was super chuffed with herself!"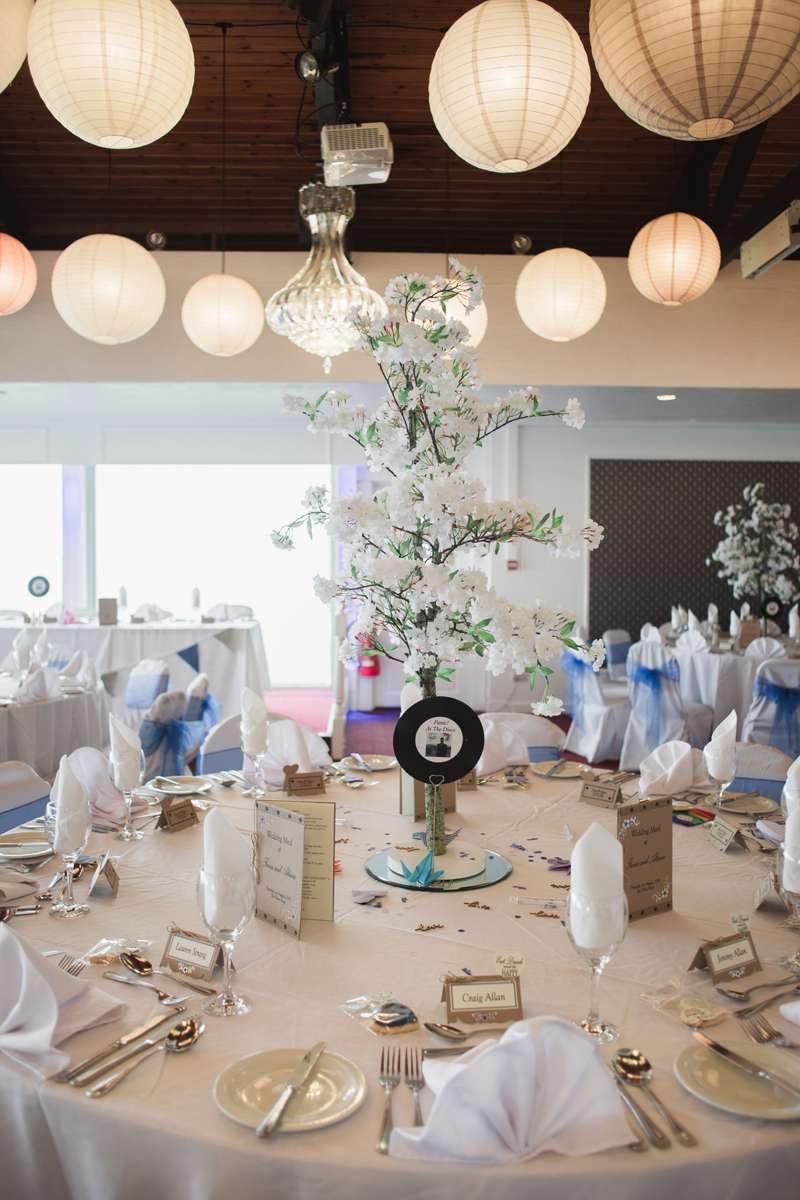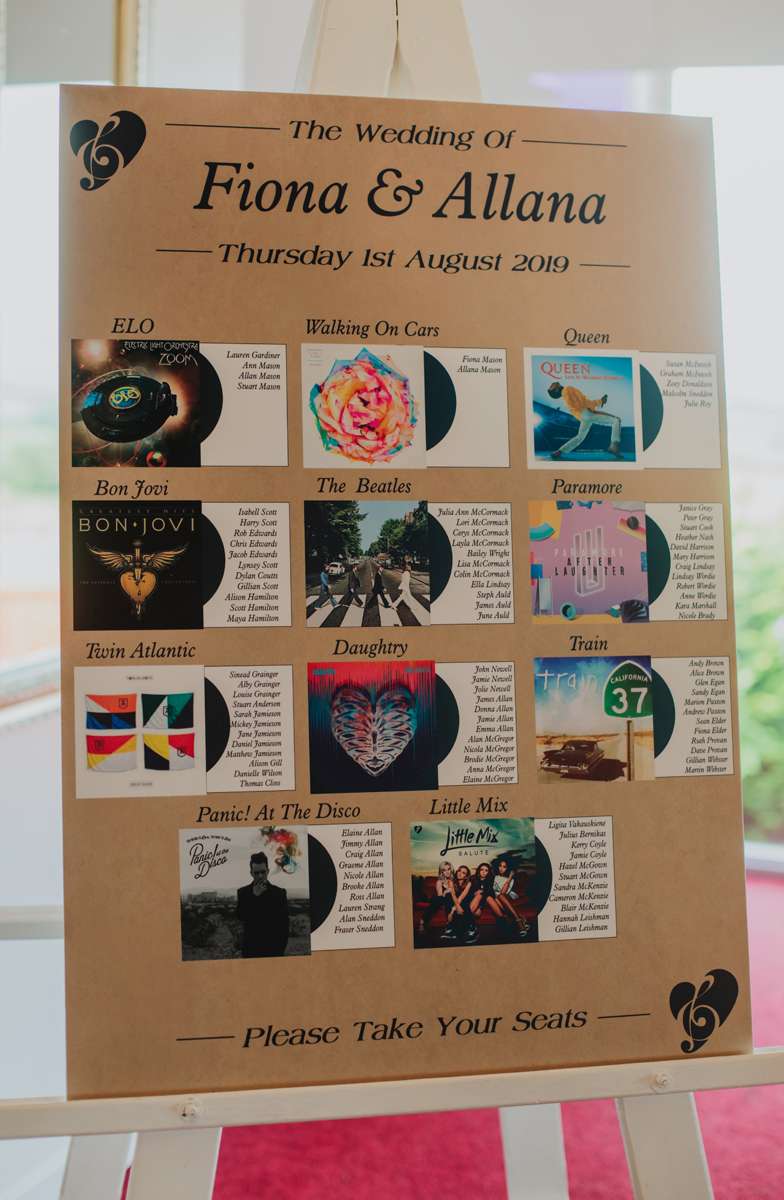 Both brides also did speeches too. "We had both agreed as there's no 'tradition' with a same sex couple that we both wanted to have our moment to walk down the aisle and to both do a speech! We also split the 'top table' into three parts. Allana and I had our own individual table in the middle that was just us. Her parents, brother and his partner sat at their own top table on our right and my parents sat with their partners and Zoey at their own top table on our left. It was really nice to spend that time during the meal alone together, taking in the day, observing the room and really enjoying one another's company."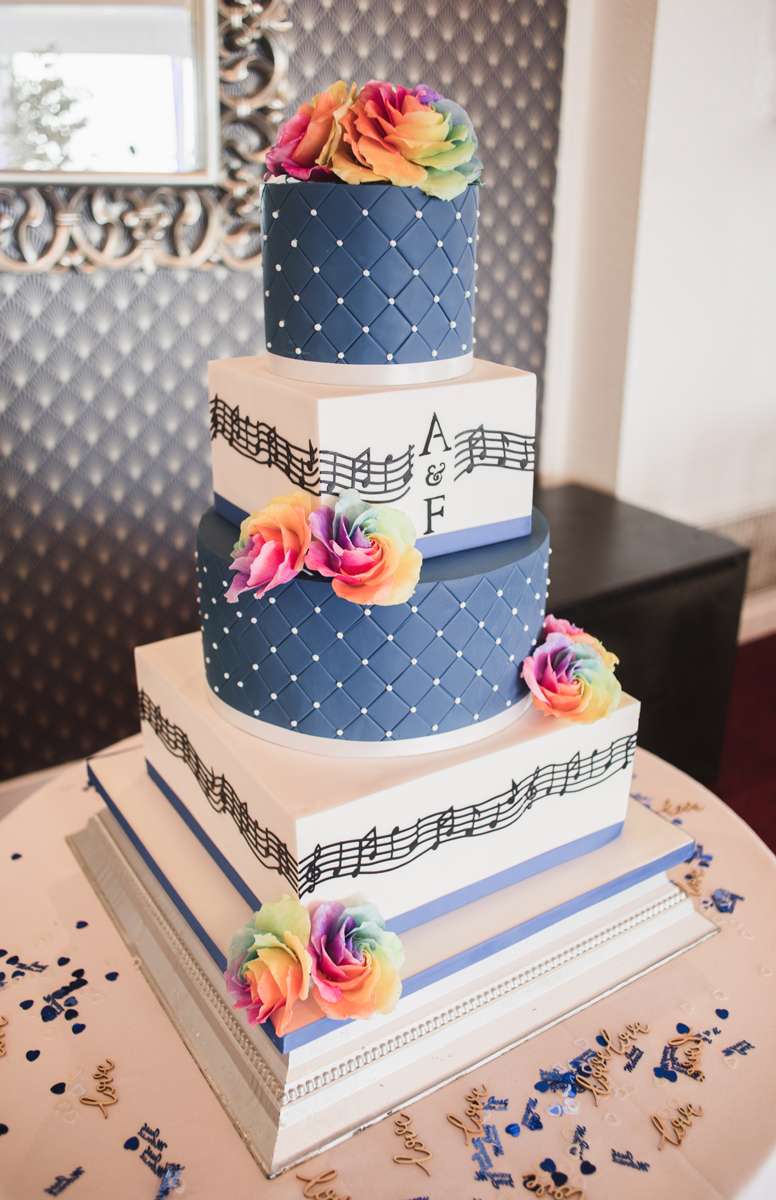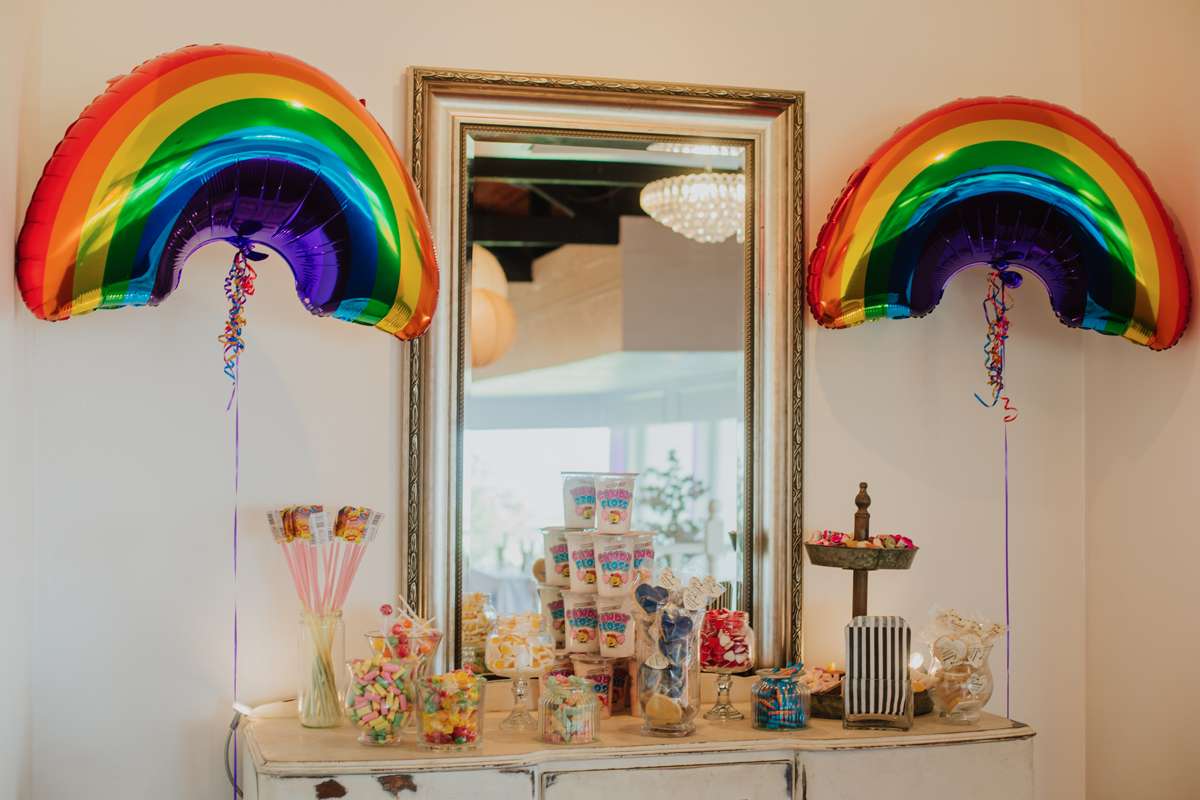 The day was perfect and they loved every minute, but they did have one small regret, "I do really wish we had gotten a videographer, we just couldn't stretch our budget far enough. We did have a few Go Pros from friends and family set up but I still wish we had a properly edited video to look back on."