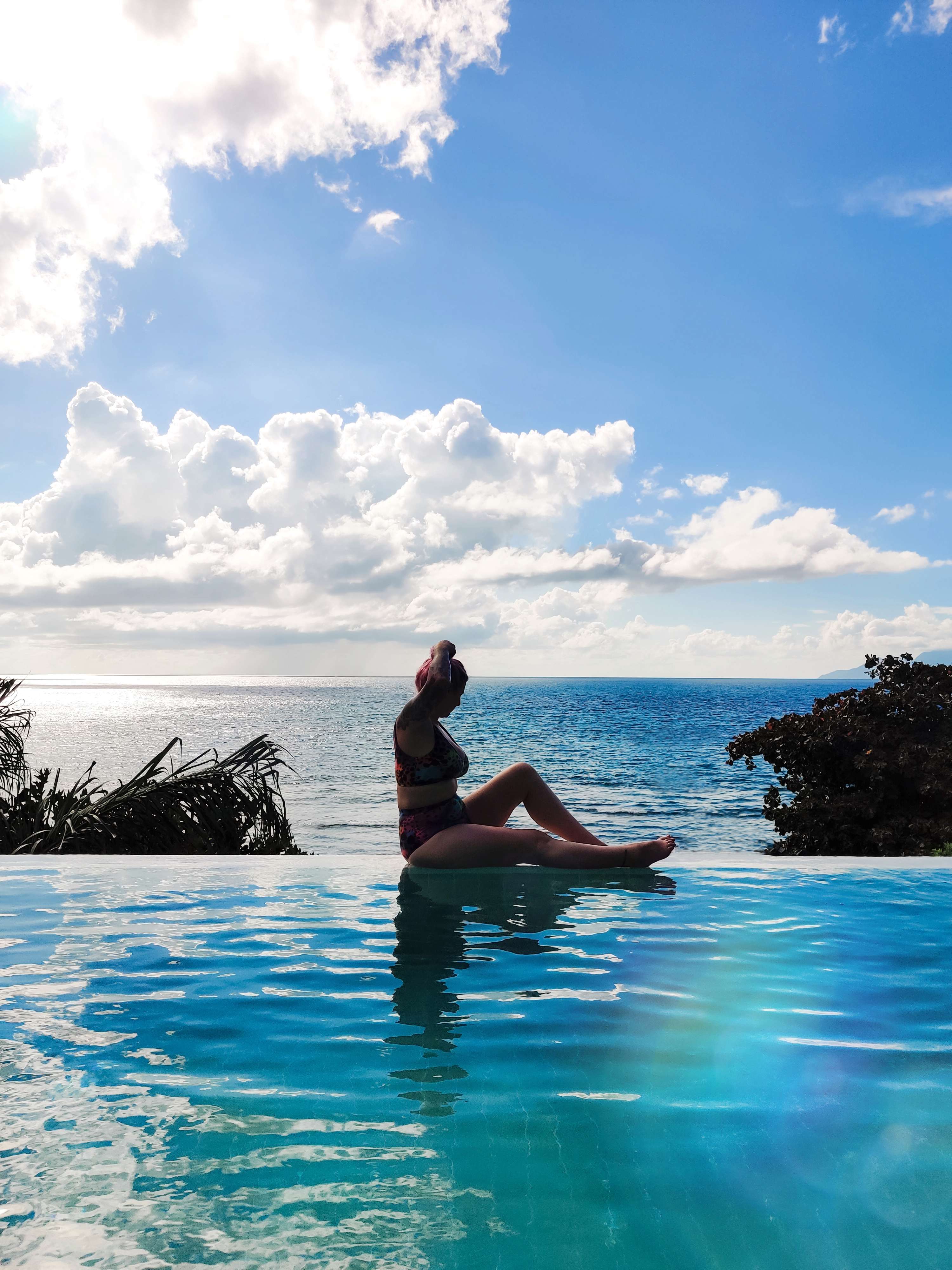 I was lucky enough to have a flying visit to the adults-only, sister property to Labriz Resort & Spa on my trip to the Seychelles late last year. Hilton Northolme Resort & Spa is vastly different to Labriz (which is located on an island off the mainland) as it is found on Mahé, just a 30 minute drive from the airport and a stone's throw from the famous Beau-Vallon Beach.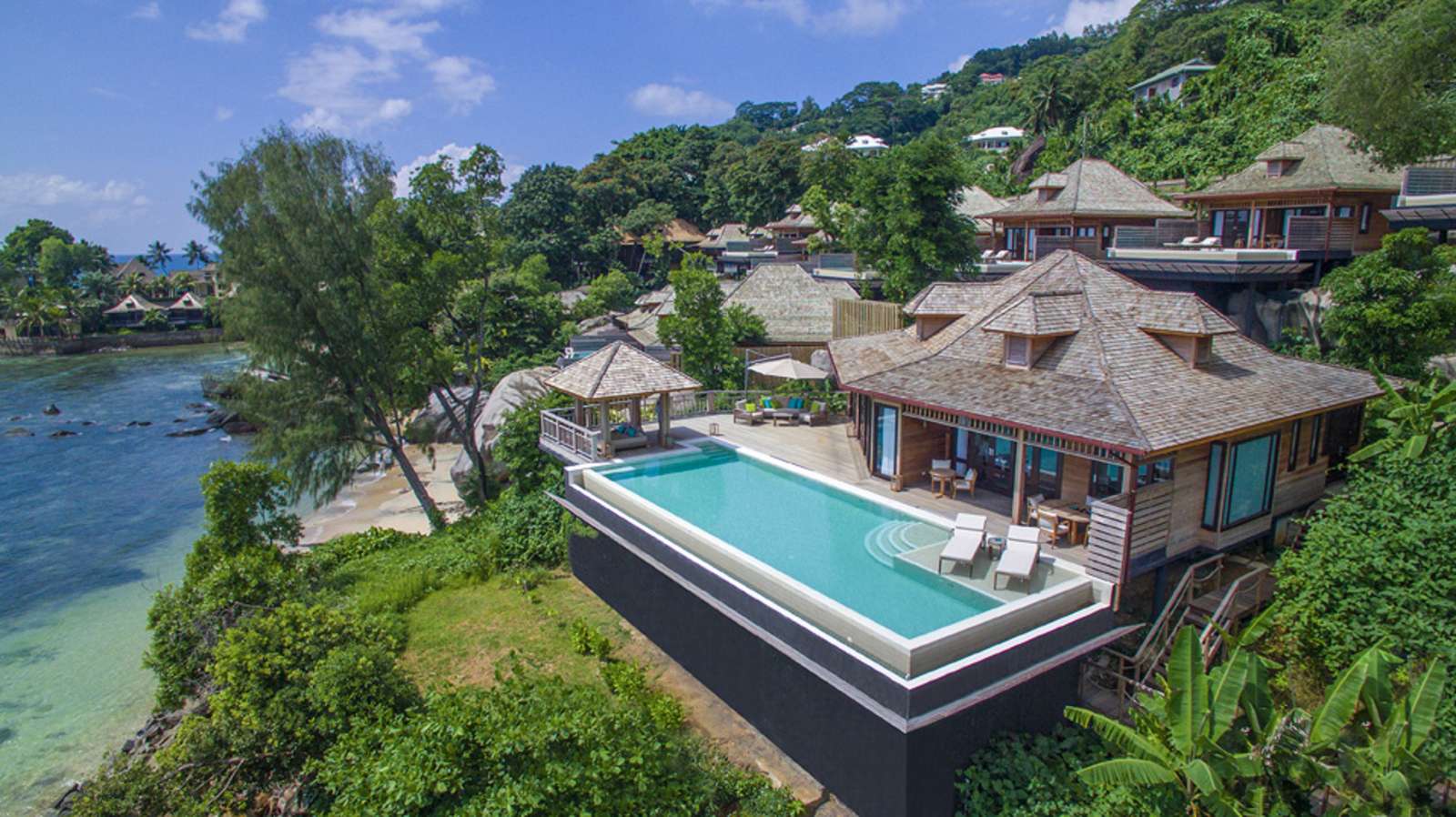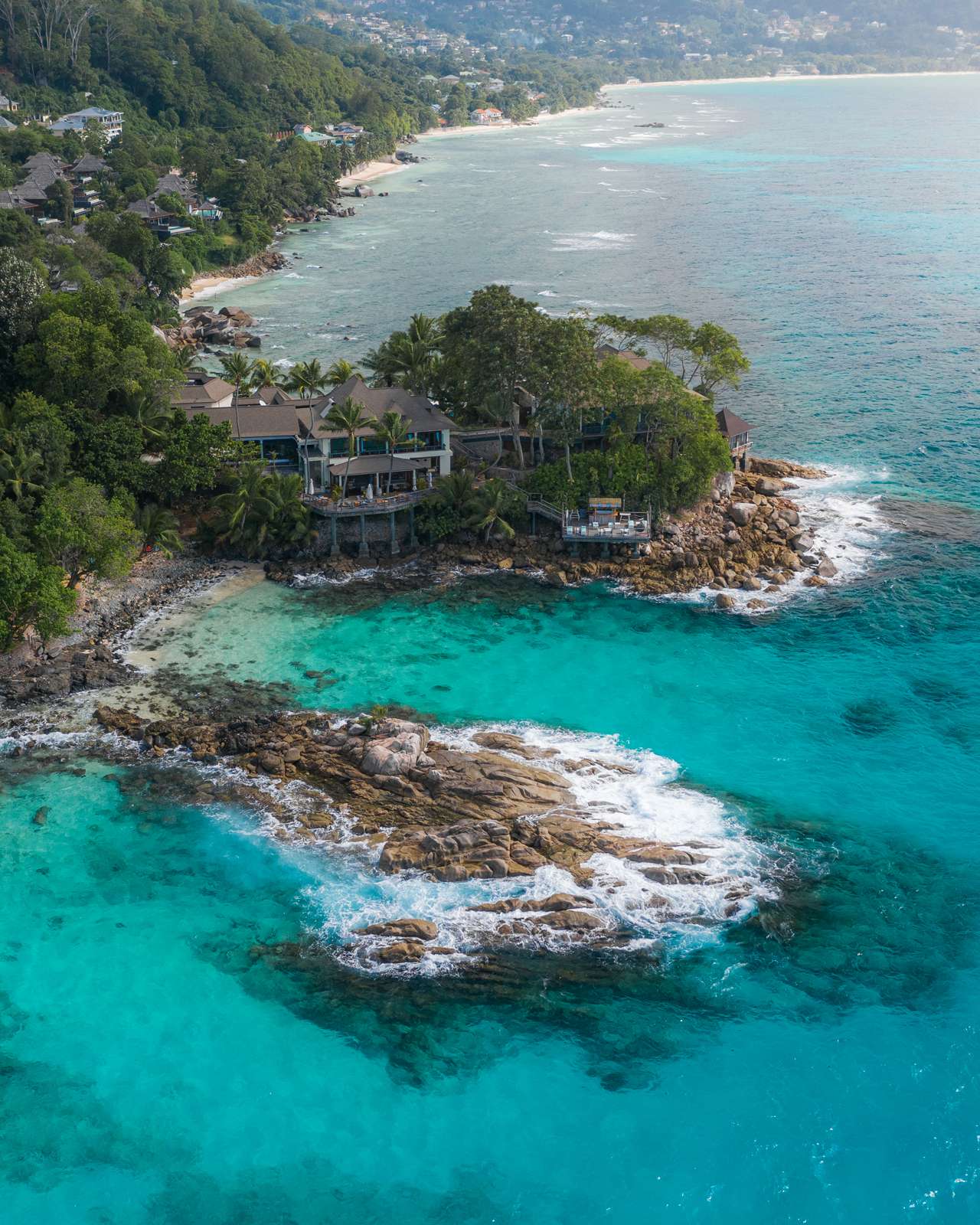 The capital, Victoria, is a short drive away where you will find local markets, a Natural History Museum, a Hindu temple and a cathedral. You could also pay a visit to the Botanical Gardens where you can see the famous coco de mer, a rare species of palm tree native to the Seychelles. If you want to get more of a feel of 'real life' in the Seychelles, Hilton Northolme would be a great place to stay – and fun fact, it's also where Ian Fleming was staying when he was inspired to write For Your Eyes Only – and when you see the incredible panoramic views, I'm sure you'll understand why!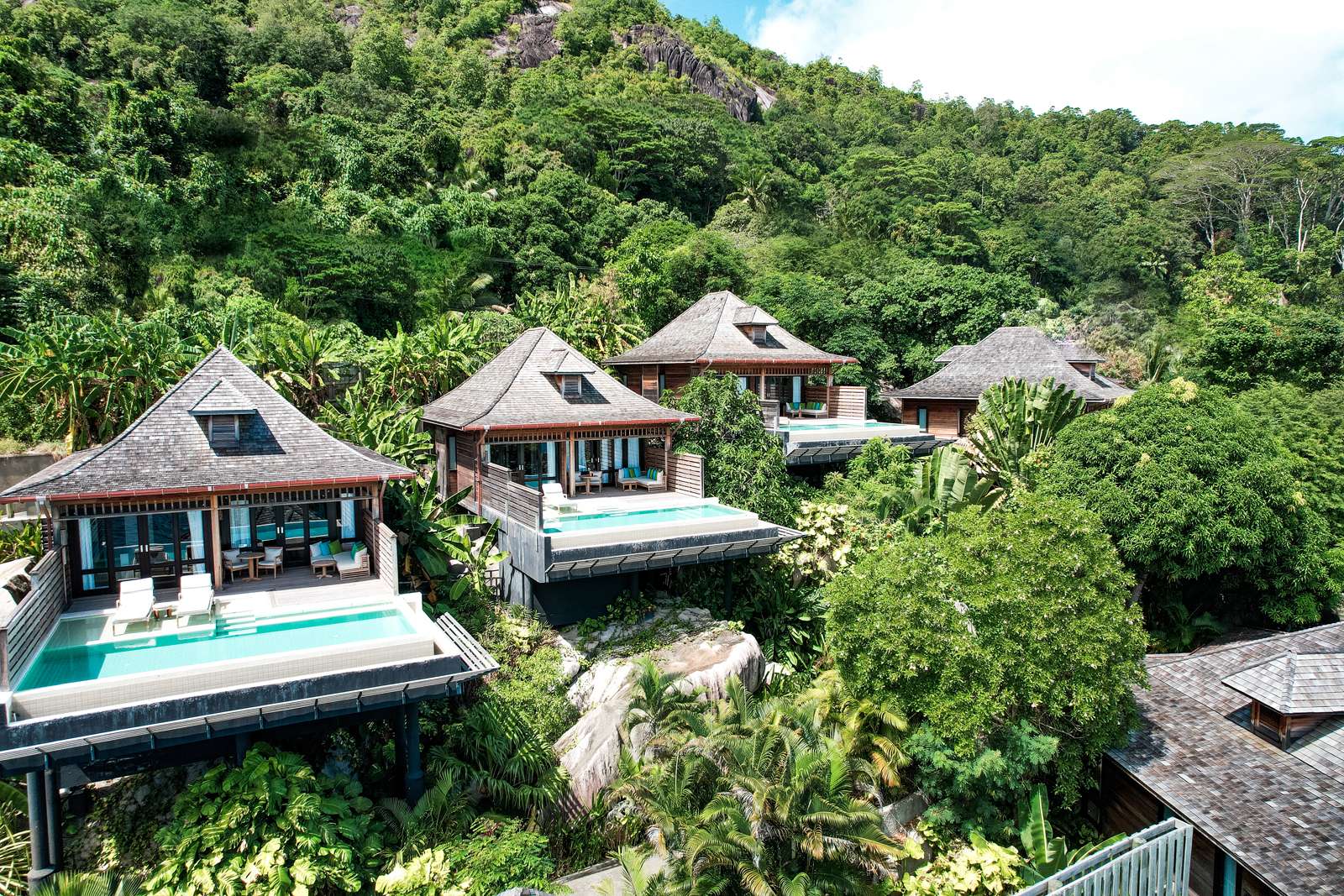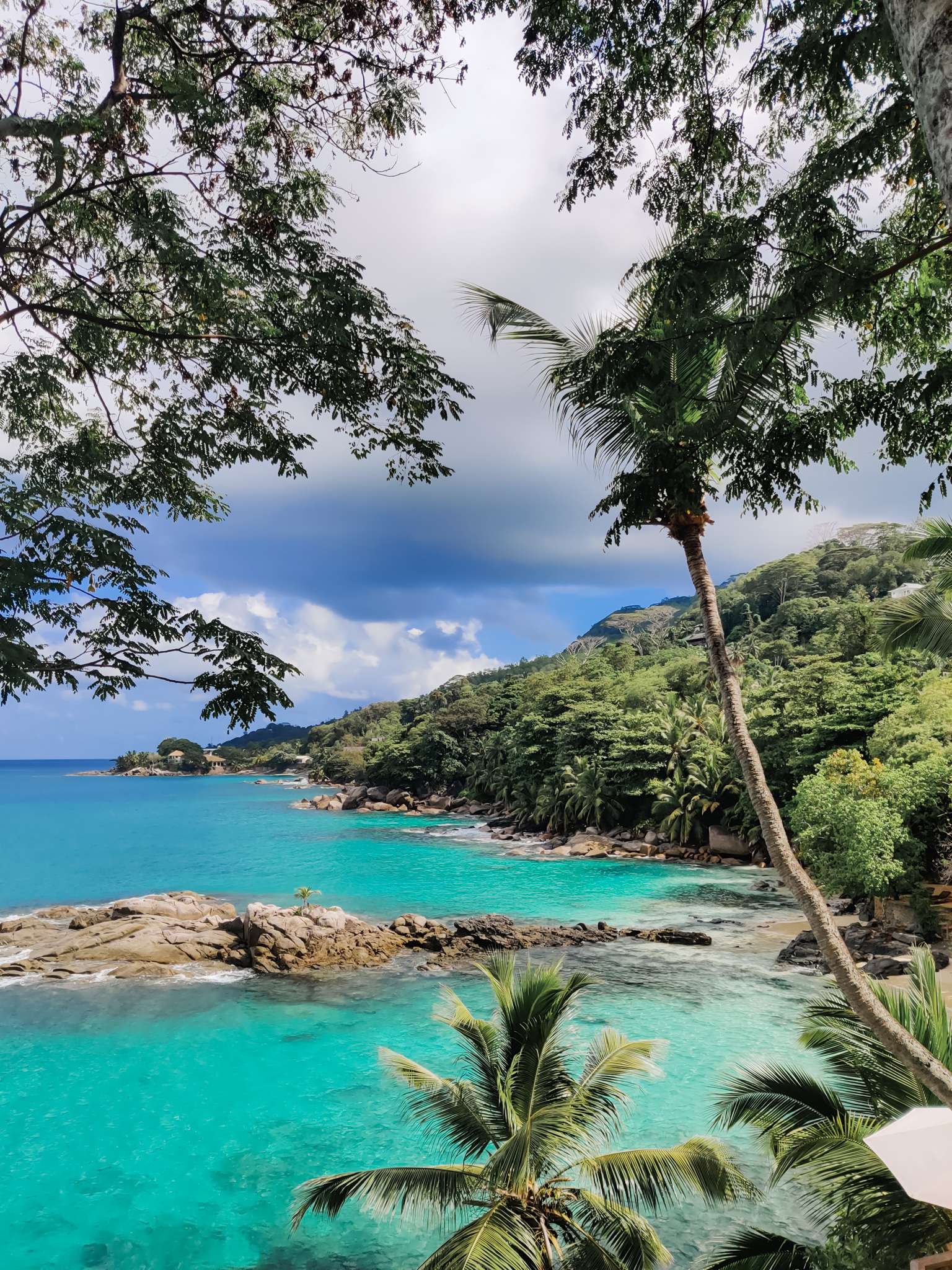 I was pleased to discover that they have also been leading the way with their ever-expanding eco-initiatives and efforts. Not only do they work closely with the Marine Conservation Society on their own coral nursery, where they are rehabilitating the reef that borders the resort (we took a dive out to see them ourselves which was super cool!); the hotel team are, wherever possible, sourcing produce locally to reduce food miles.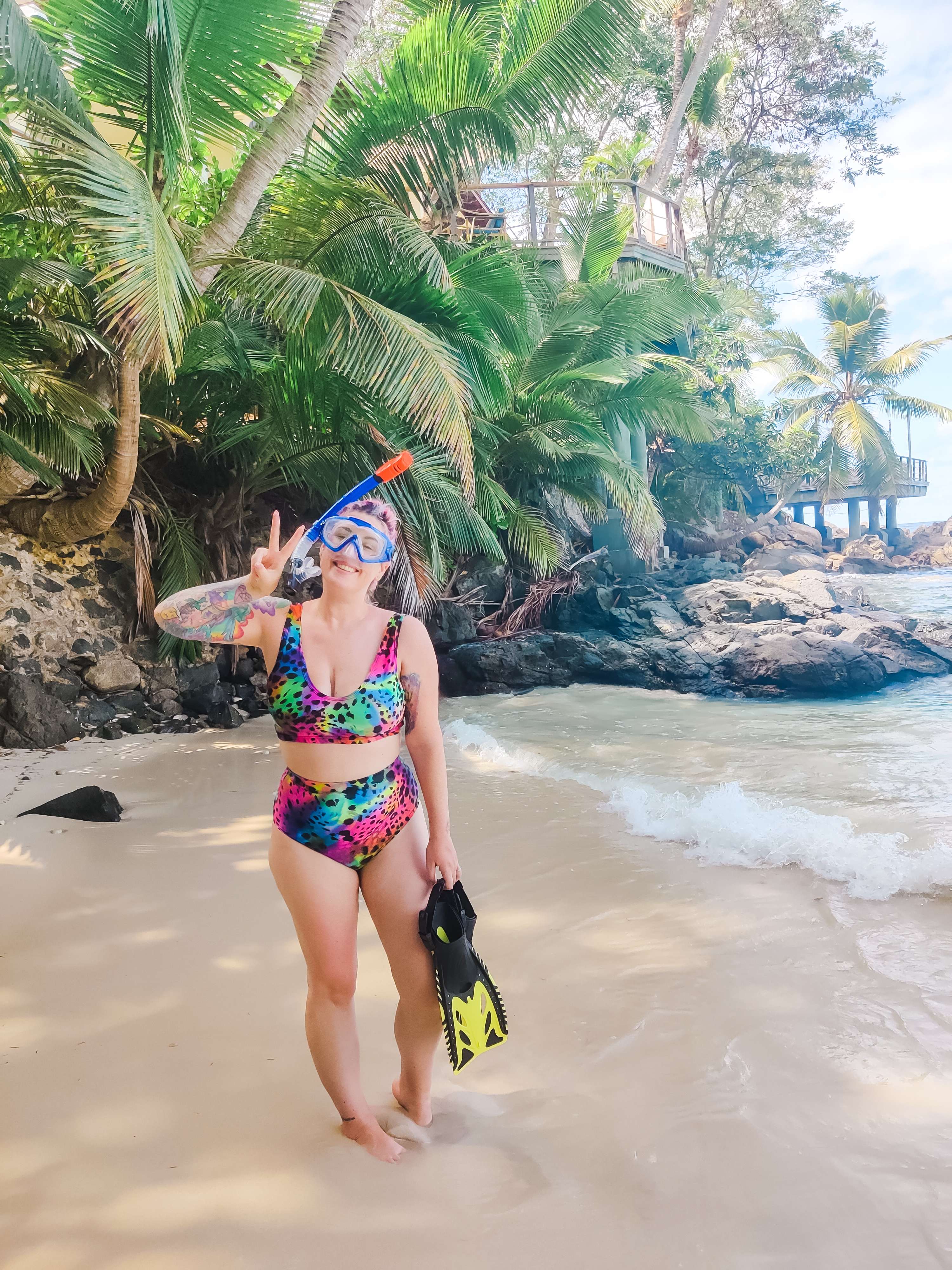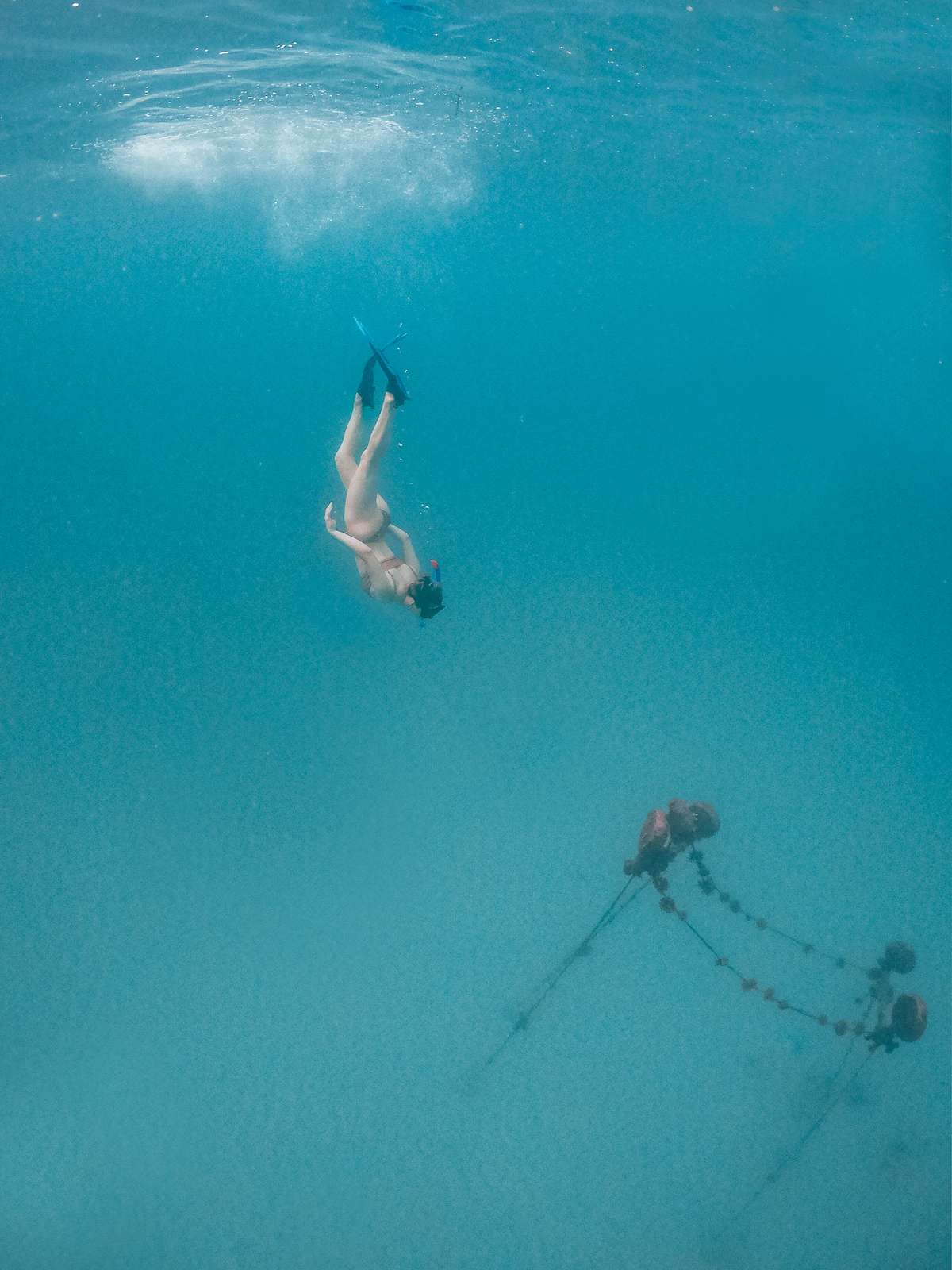 On the first Tuesday of every month, they have Sustainable Day where, among other activities, they invite guests to take part in an 'Earth Hour' where the electricity and water will be switched off to their villa. This alone saves 466KhW of energy which is enough to wash linens and power the kitchen for an entire day!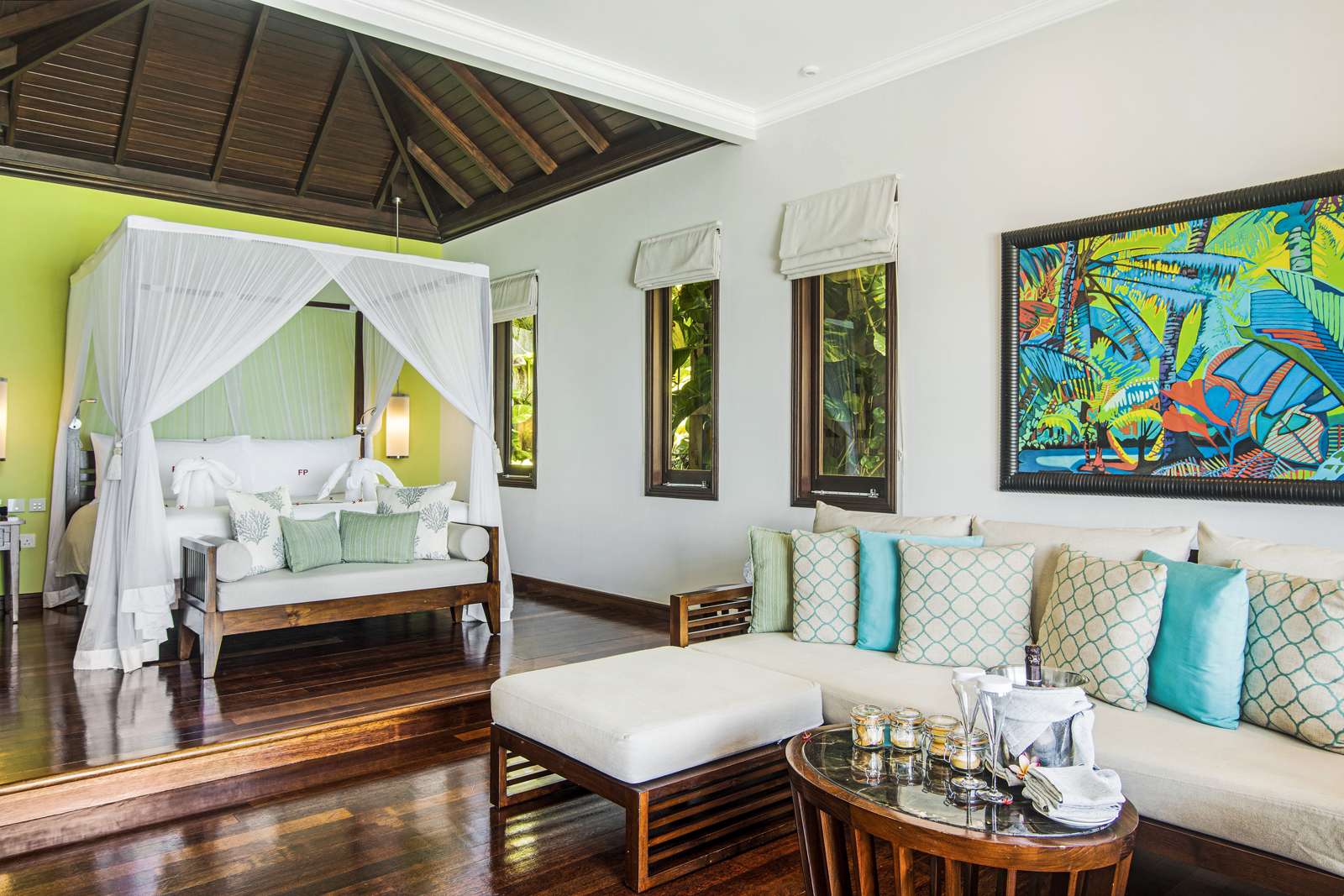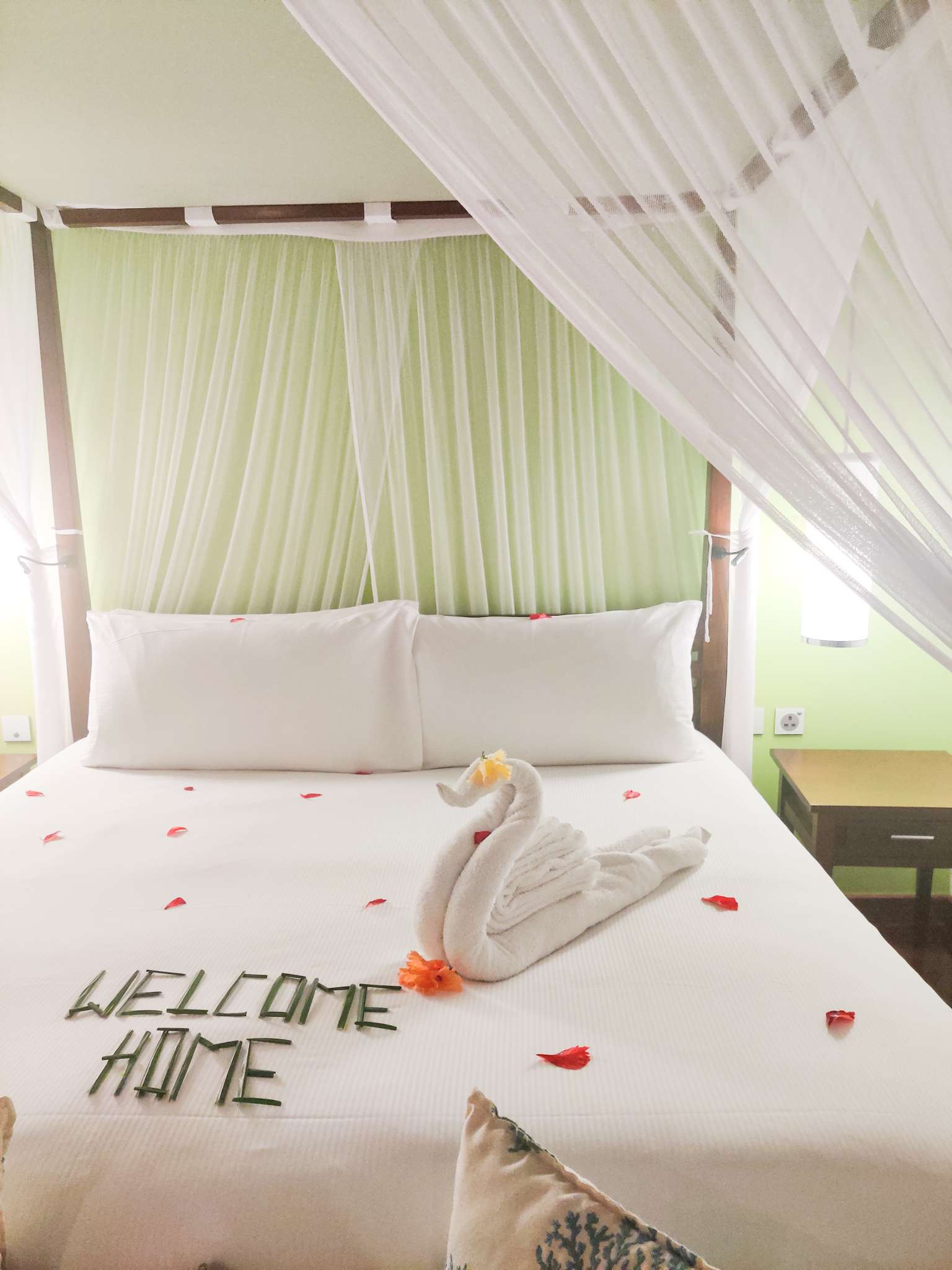 The hotel is one of the only resorts in the Seychelles that uses energy from solar panels to generate the hot water used in guest villas and the spa. They also bottle their own water directly from Mount Dauban on Silhouette Island, which saves more than 5,000 plastic bottles a month!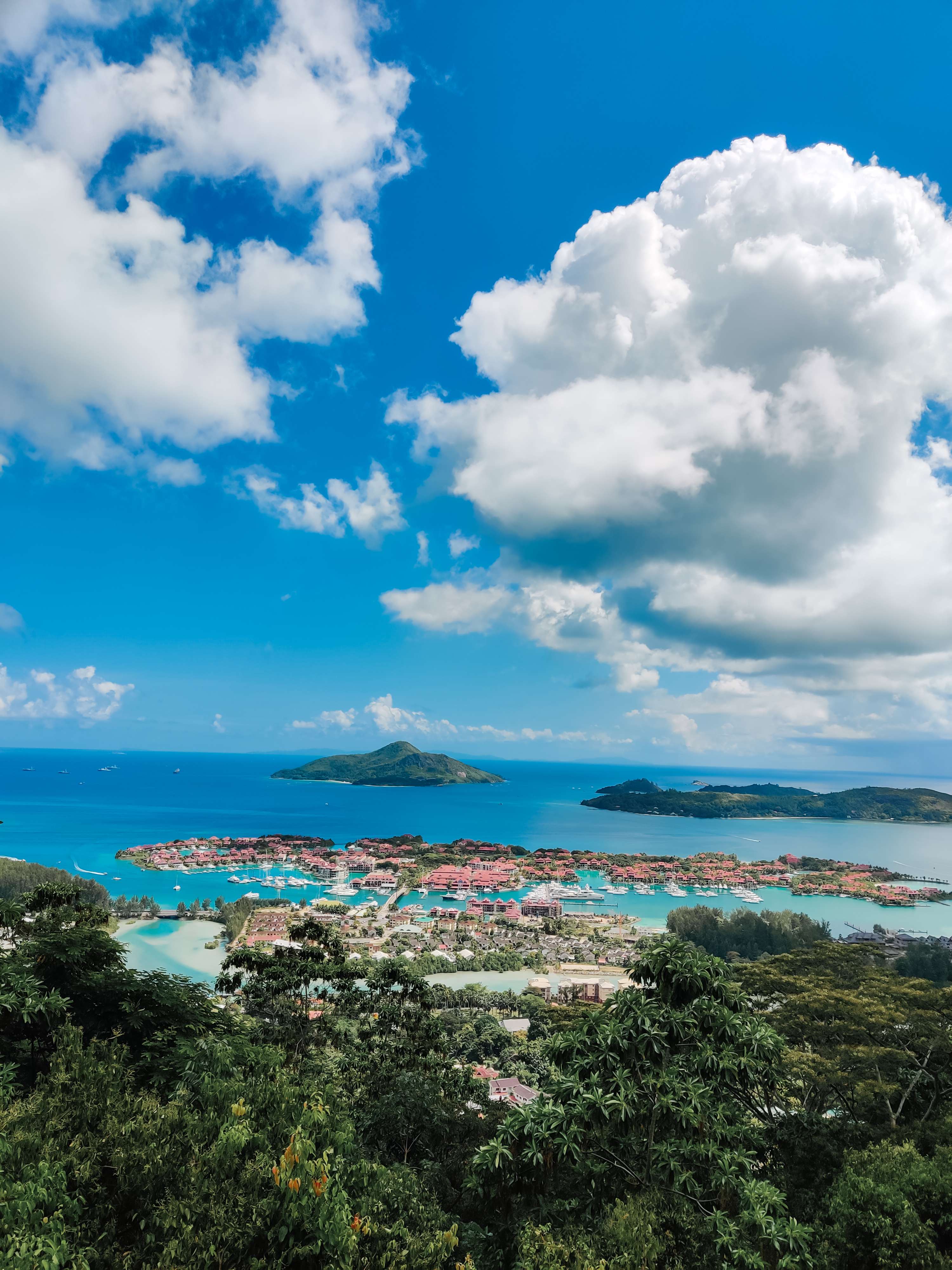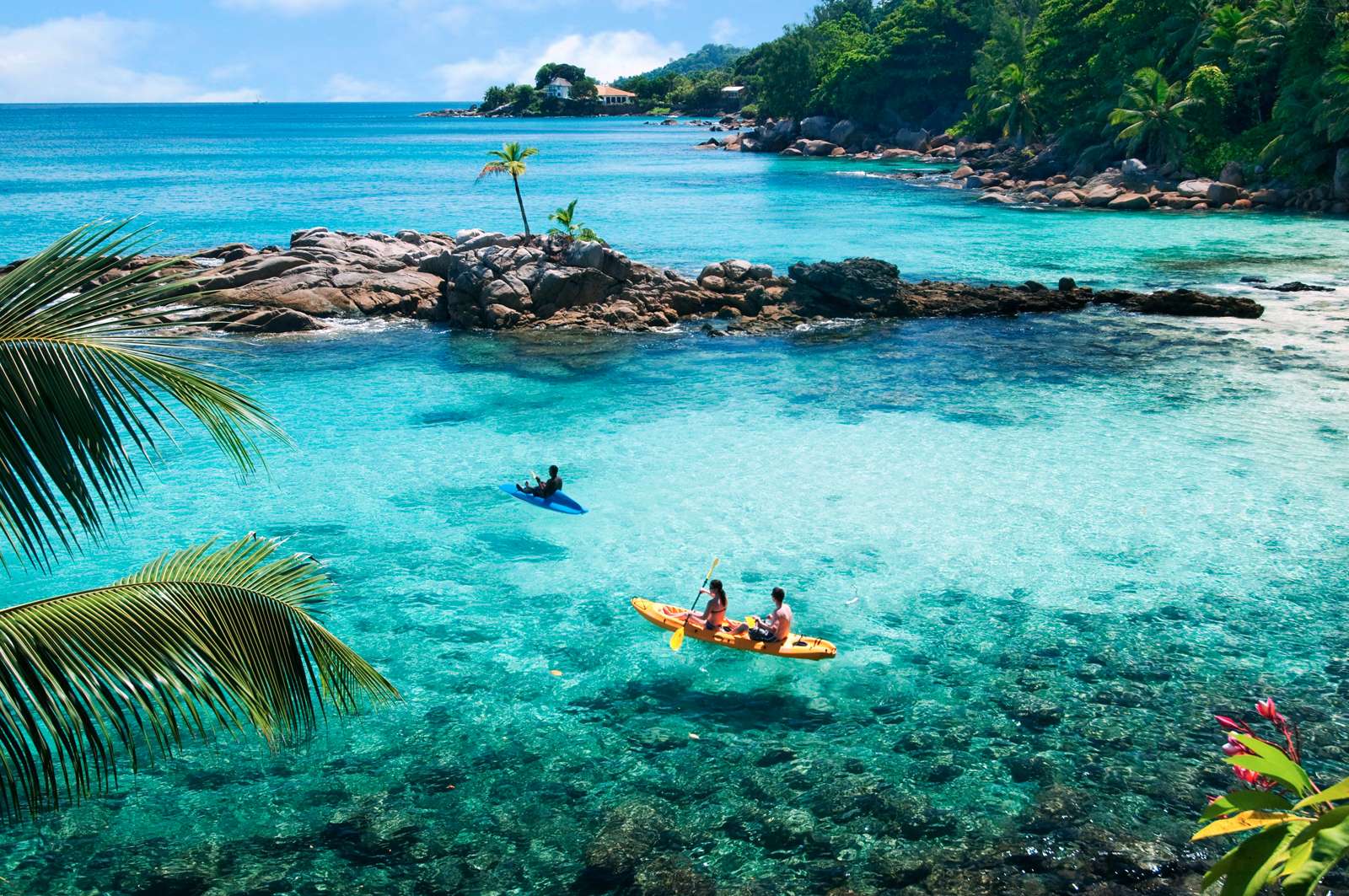 Very few places on Earth can compete with the natural beauty of The Seychelles. It's out-of-this-world beautiful with palm-fringed beaches and dreamy-turquoise sea; but there's also a romantic wildness to it. The islands feel very natural, much less groomed than other tropical destinations, and there's so much wildlife to see.
There's also plenty to keep you occupied if laying on the beach is not your style. You can hike through the lush jungles, dive or snorkel, take boat trips, hire kayaks, visit local markets, or even rent a car and explore Mahé at your own pace.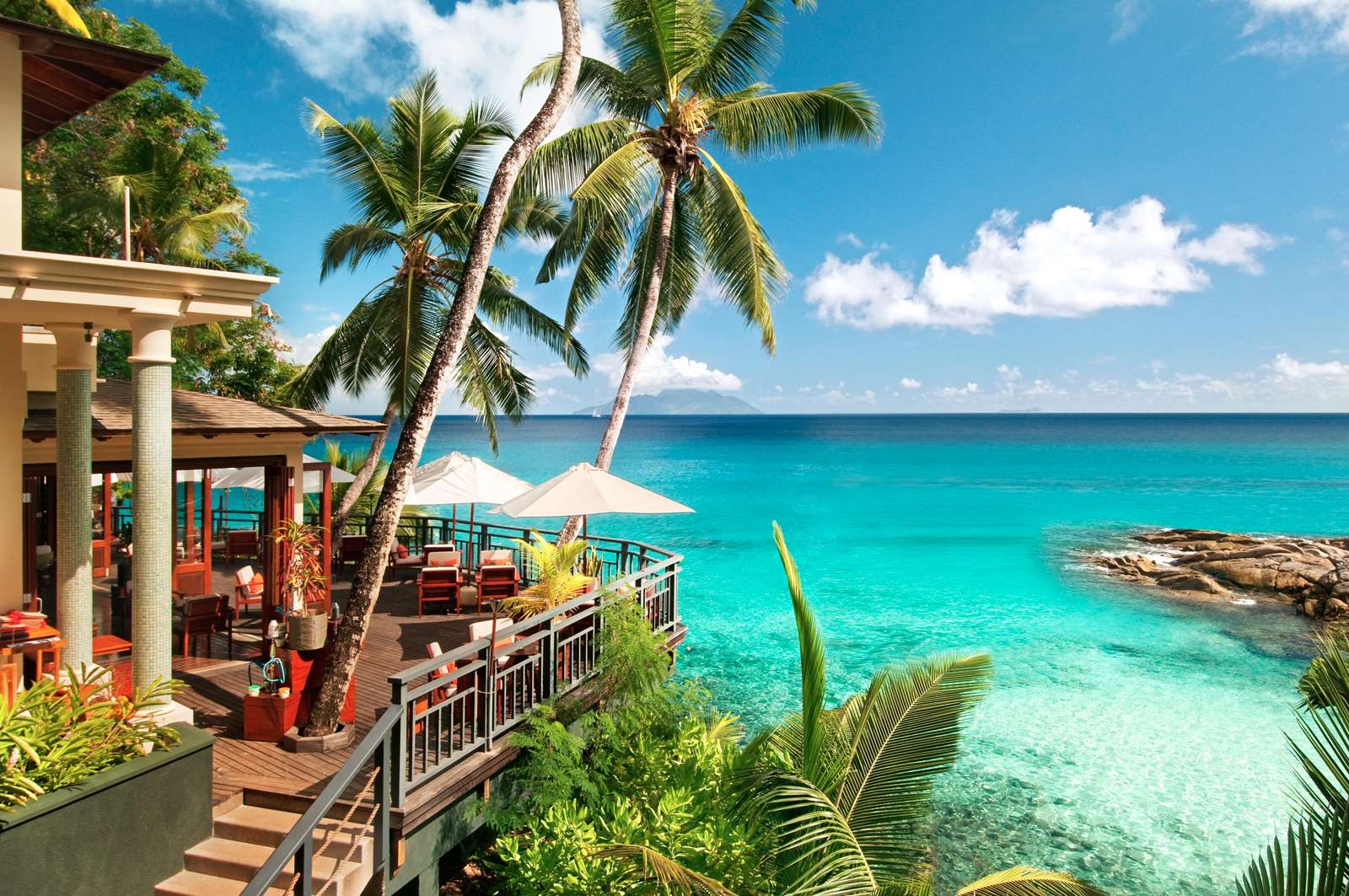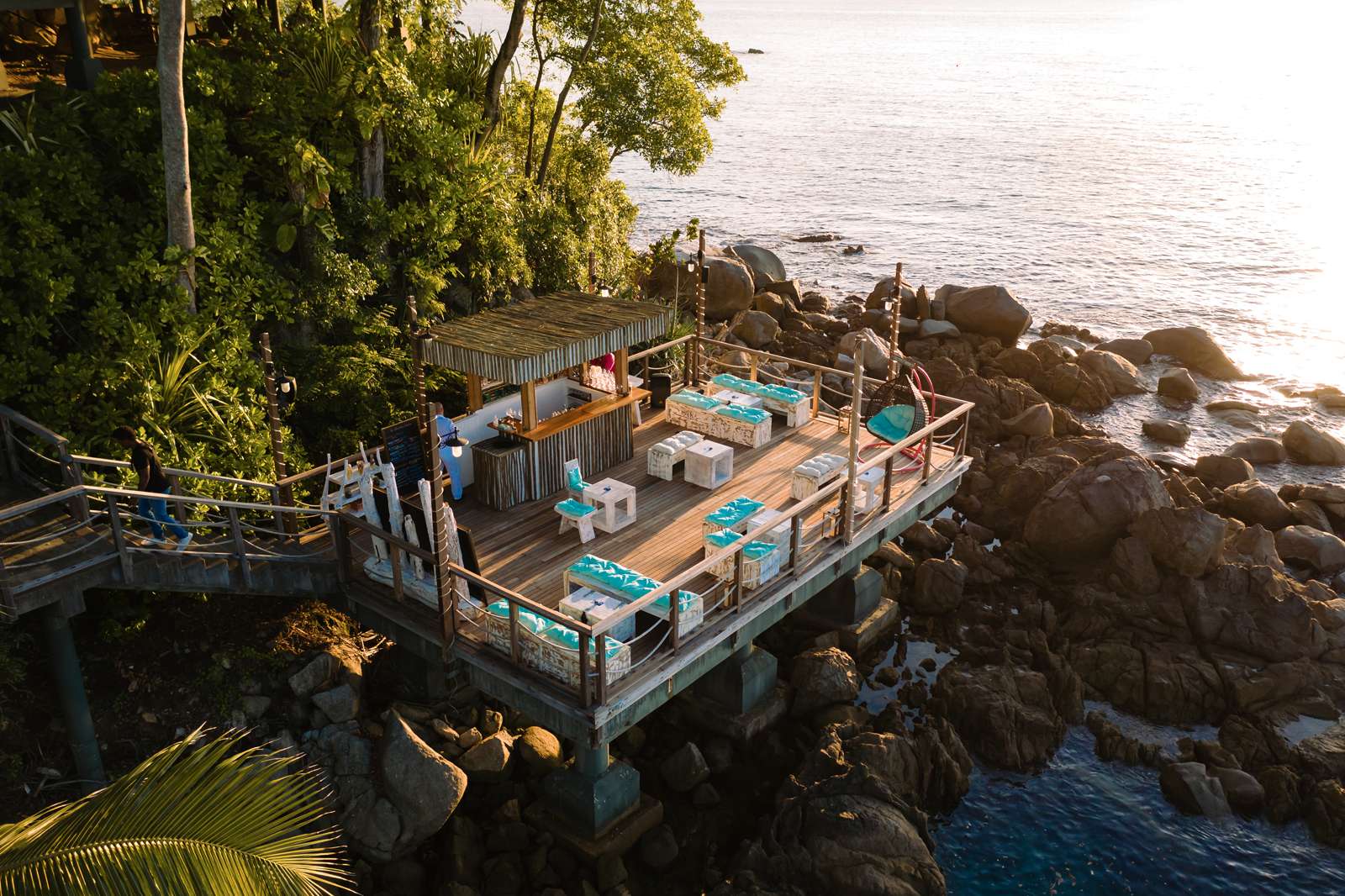 The Seychelles is one of the most idyllic places I've ever had the pleasure of visiting and Hilton, and the local population, are working tirelessly to sustain this paradise for the future.
TRAVEL TIPS
♥ The Seychelles is located off the east coast of Africa and is blessed with year-round warm, tropical weather. Temperatures rarely drop below 24°C or rise above 32°C. The best time to visit is between October and March.
♥ Qatar Airways fly indirect from London via Doha and your journey time will be approximate 13-hours (depending on layover time).
♥ The local currency in the Seychelles is the Rupee (SCR) although Euros and US Dollars are widely used too. Credit cards are generally accepted at hotels and resorts but you will want to bring some Seychelles Rupees if you plan to purchase from local markets or eat in local restaurants.
♥ There are three languages in the Seychelles; English, French and Creole. English is widely used and understood.
♥ The local cuisine is Creole; which has been influenced by African, British, French, Spanish, Indian and Chinese flavours. The staples are fish and rice and the blending of spices is a major feature so some dishes can be quite hot! However, both resorts offer a wide variety of food options for every palate.
♥ Regardless of your nationality, there are no visa requirements to enter Seychelles. However, at the time of writing all guests entering the country (regardless of vaccination status) are required to take a PCR test 72 hours prior to departure and fill in a Complete Health Travel Authorisation form. Guidelines related to Covid-19 can change without warning, so please visit gov.uk/browse/abroad/travel-abroad for the most up to date information before you travel.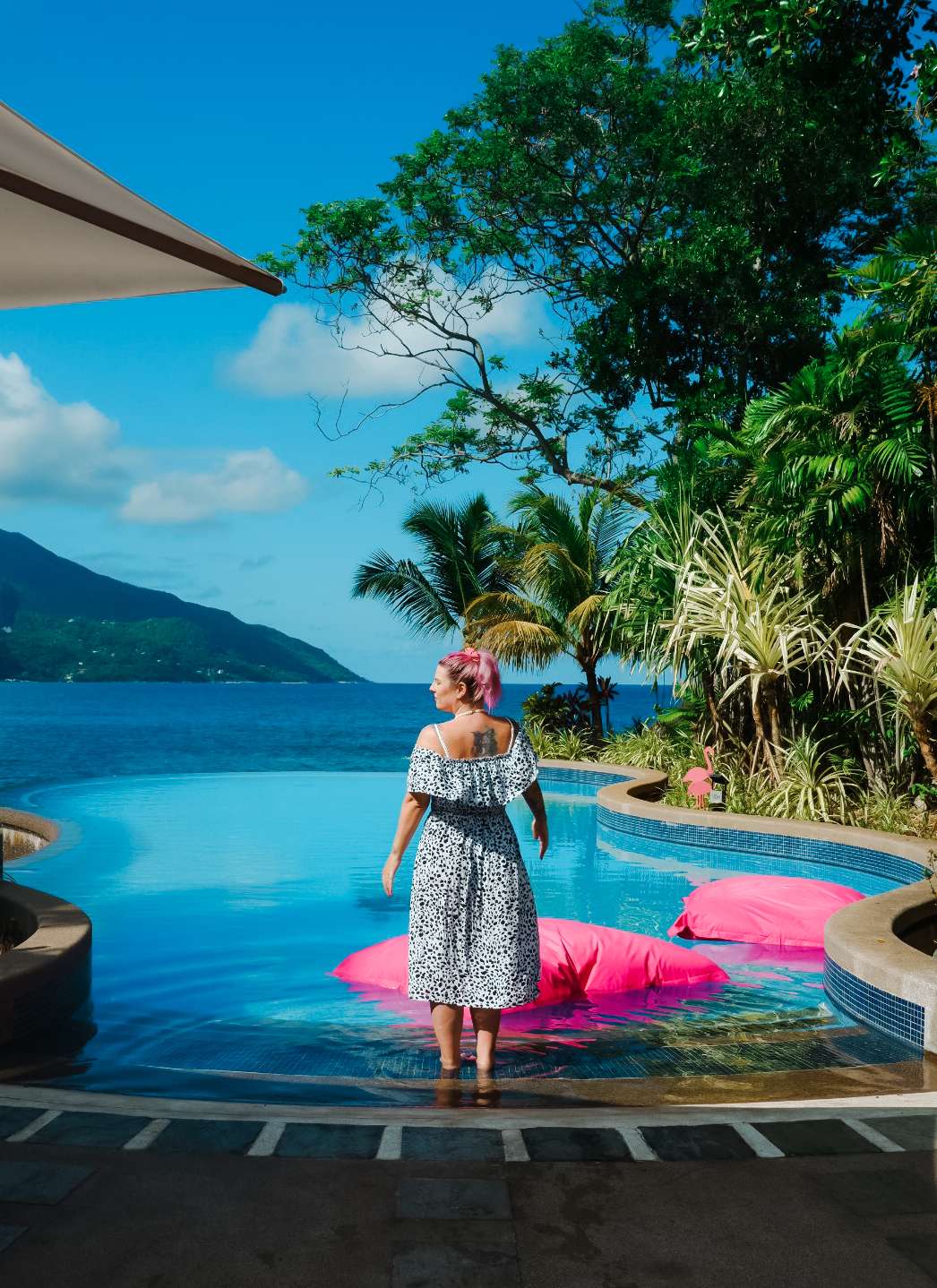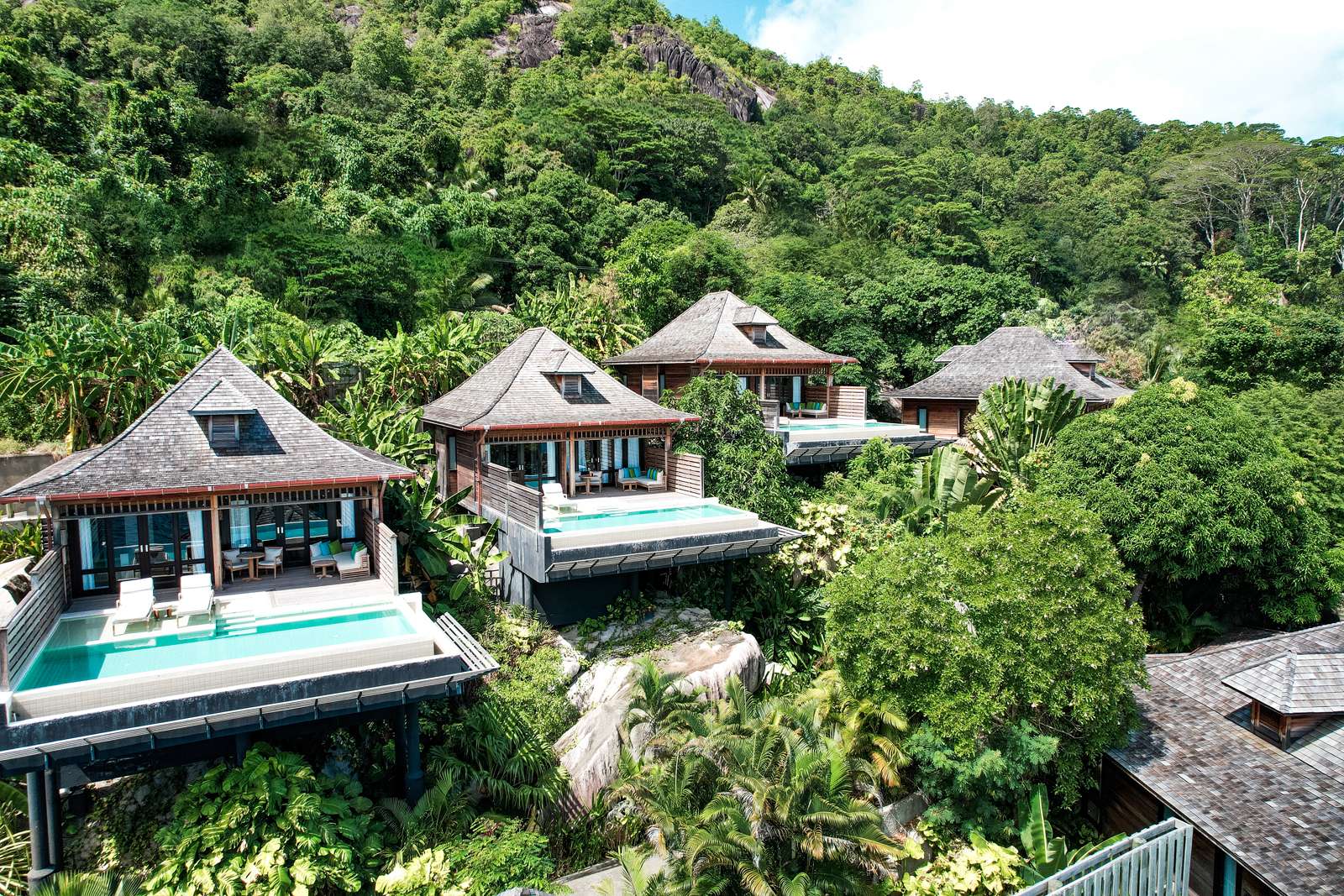 Kuoni (01306 747008 or kuoni.co.uk) offer seven nights at Hilton Seychelles Northolme Resort & Spa in a King Sunset Villa with Breakfast. Prices for select departures in February 2022 are from £2,079 per person based on two people sharing. Includes international flights on Qatar Airways from London Gatwick.