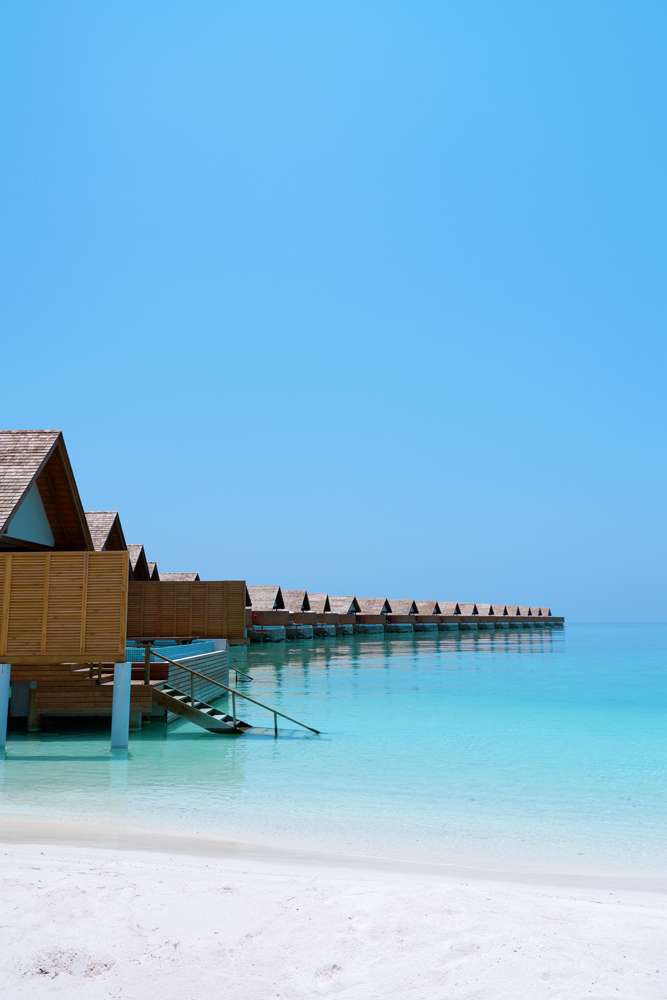 After our time at Kurumba I wasn't sure how the next resort would be able to top it but MY GOODNESS were we in for the shock of our lives. Faarufushi is the newest five-star resort in the Maldives and is located in the less developed and wonderfully remote part of the Raa Atoll. To get there it was a 35-minute internal flight from Malé (to the smallest airport I've ever seen!) and then a 15-minute speedboat over to the small coral island of Faarufushi itself.
We arrived and were immediately speechless. I have stayed in some pretty nice places in my time but I don't think anything comes close to what we were greeted with. From the service, the staff, the food and the surroundings, it was just beyond anything I ever thought I'd get to experience. As we stepped off the speedboat and onto the jetty, we literally gasped a what we saw. The island smells of beach gardenias and there's also wild ginger, Ficus Benghalensis (locally know as 'Nika' which is the name of the Faarufushi spa!) and of course, an abundance of picture-perfect coconut palms.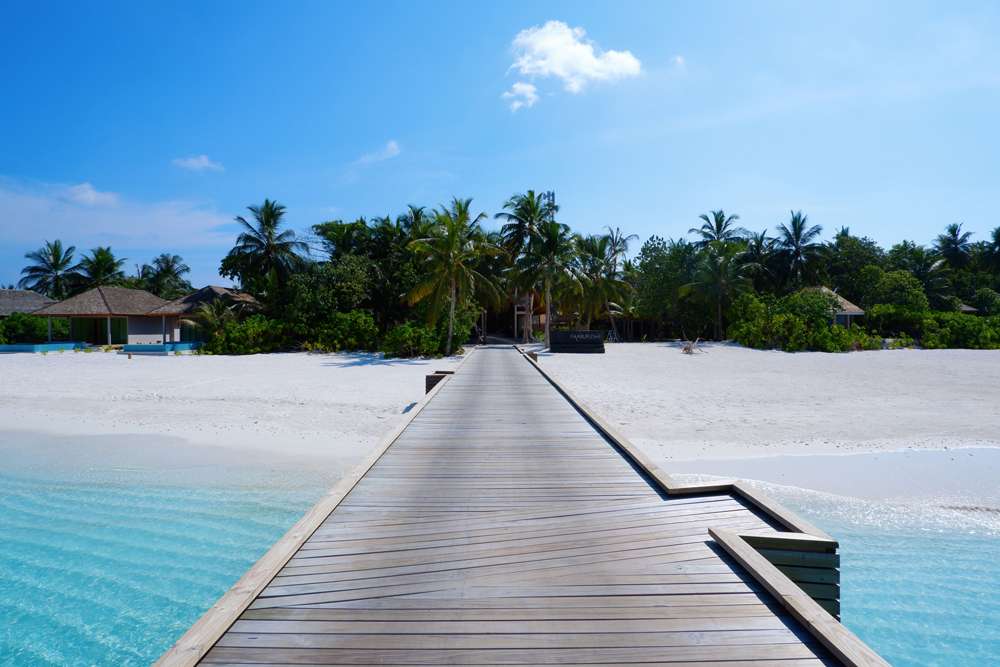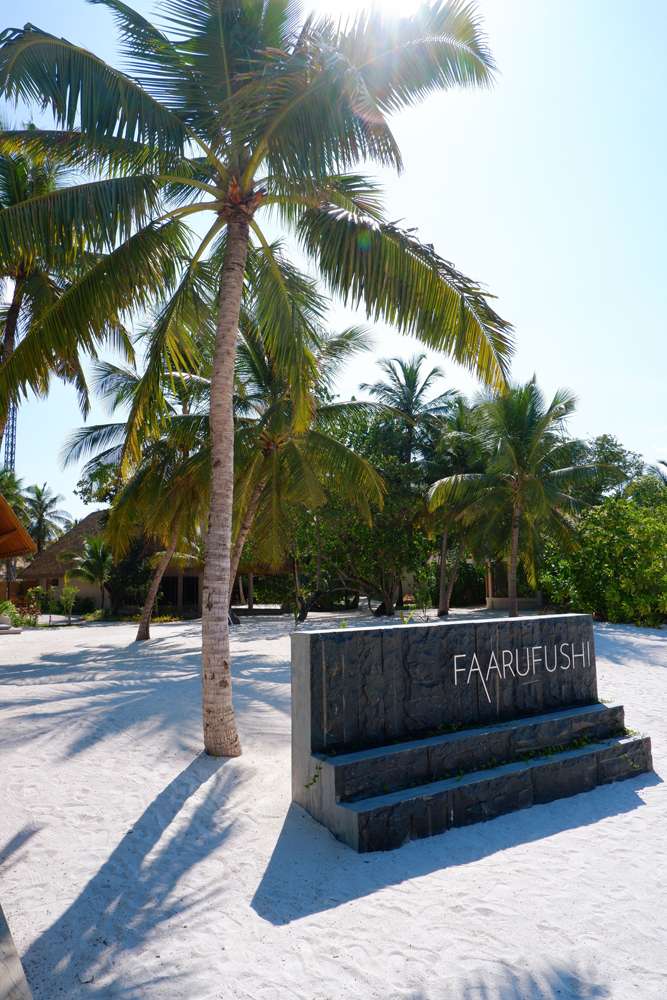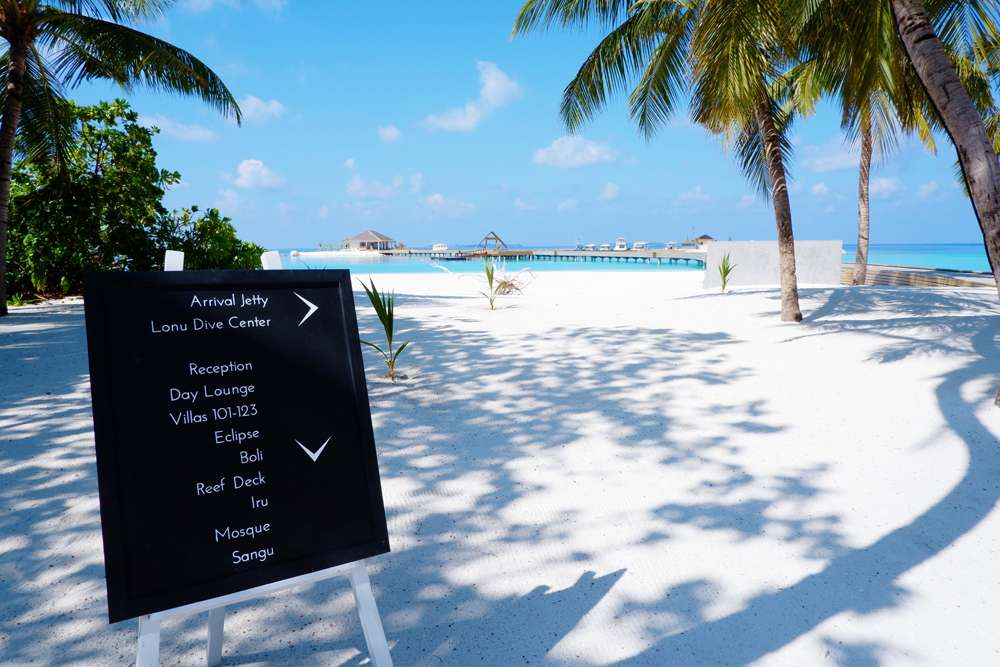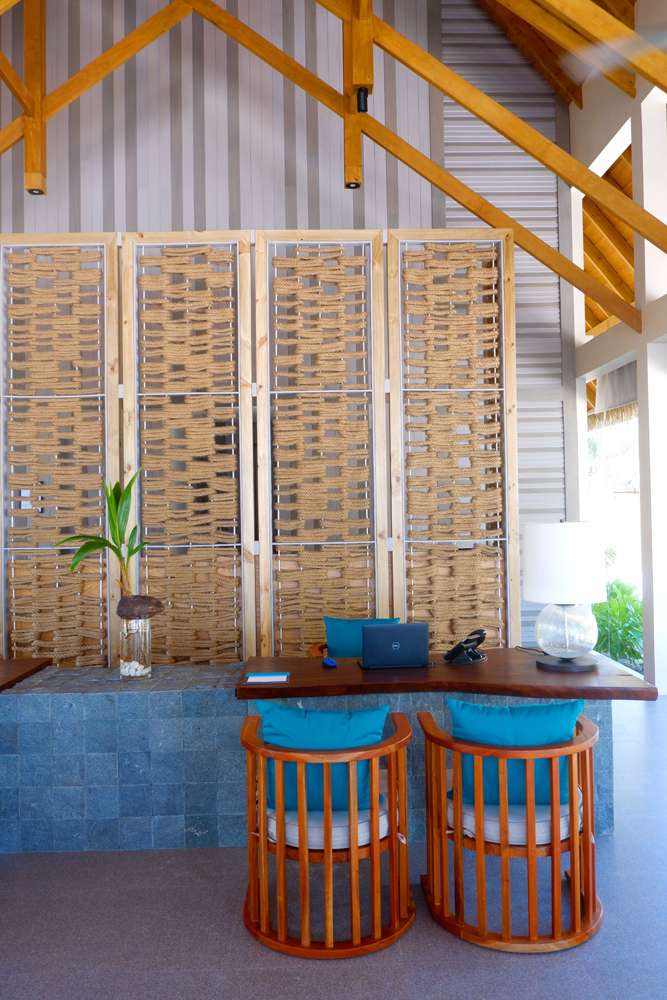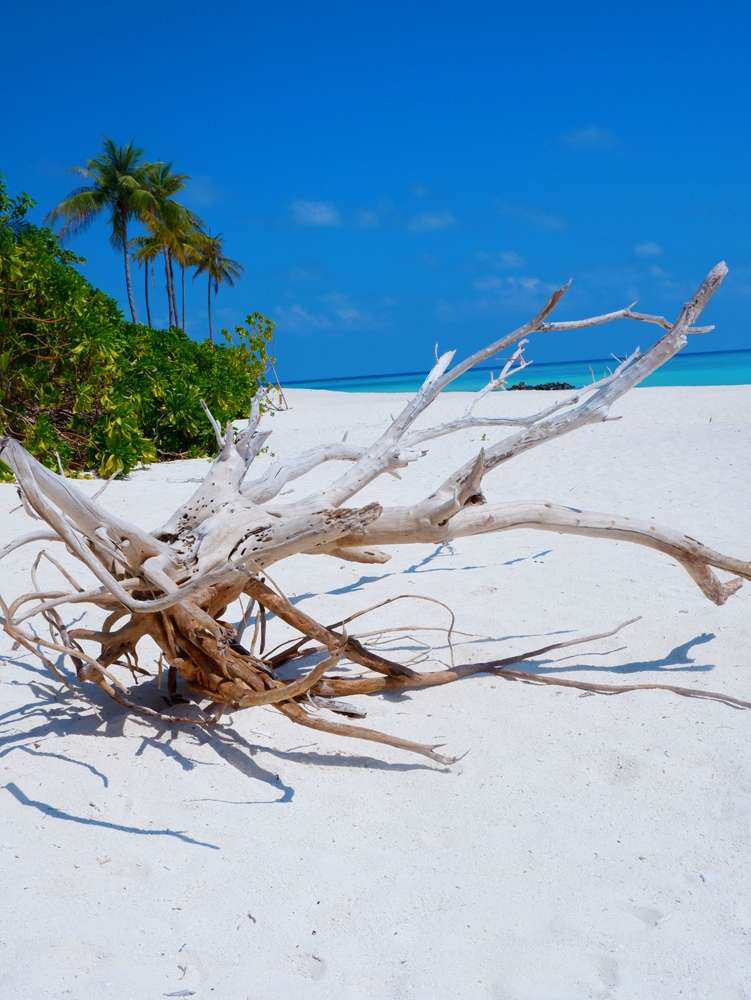 With the most perfect white sand beach, the deep turquoise lagoon (complete with an in-house reef teaming with colourful fish!) and the unspoiled views, this resort has been designed in a sleek modern way but is also super sympathetic to the island itself. There are no concrete or paved paths, just sand pathways cut through the trees, and the jetties are made from natural wood. The resort really does show off the island's natural beauty in the very best way.
If you are after some peace and quiet for your honeymoon then this has to be the spot for you. As the resort is so new, there were very few other guests there, so for most of the time we really did feel like we were on our own private island!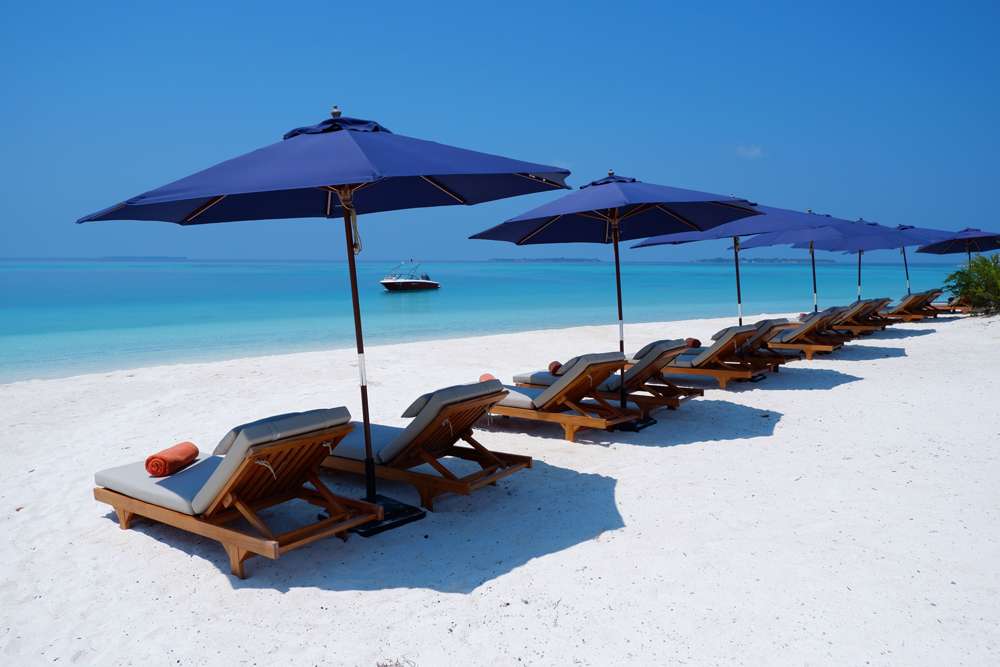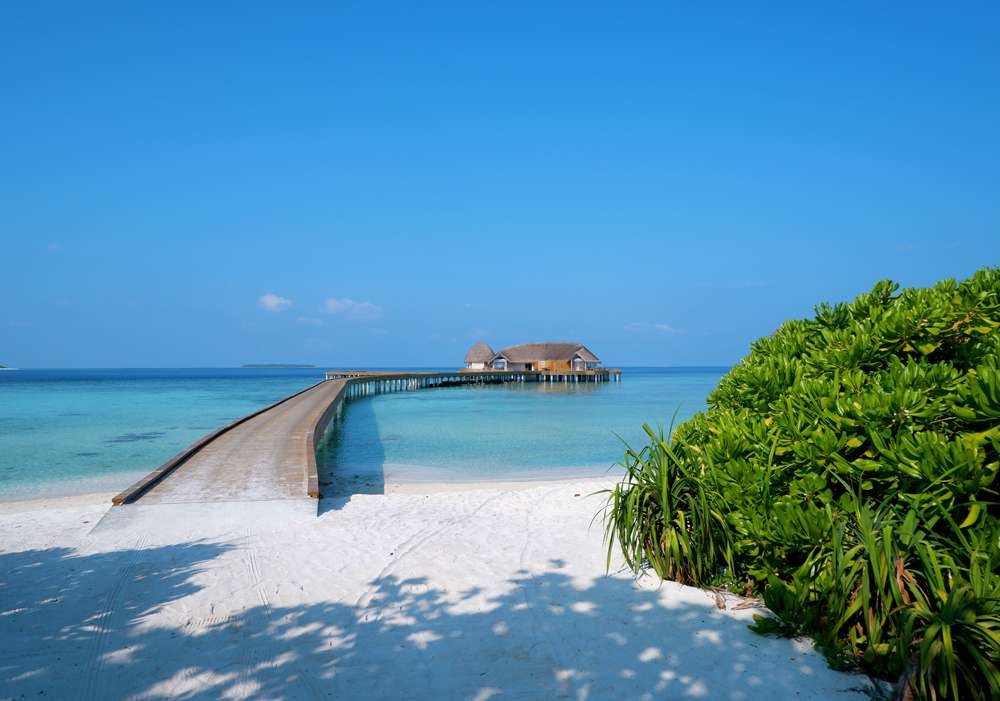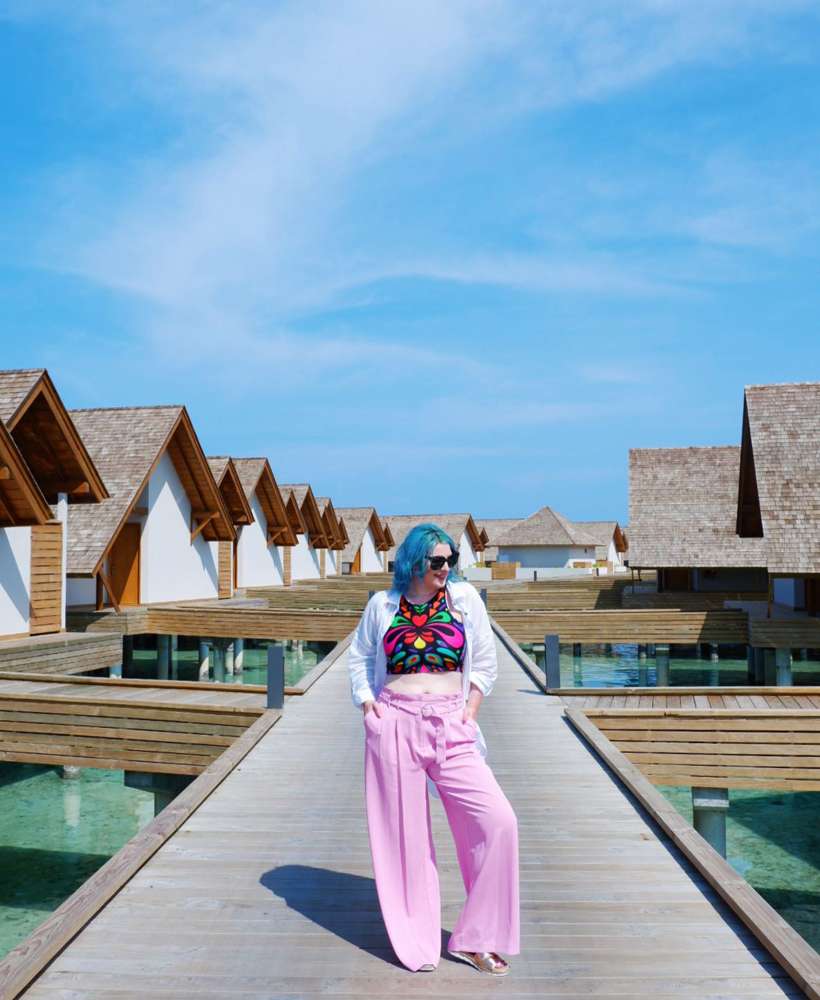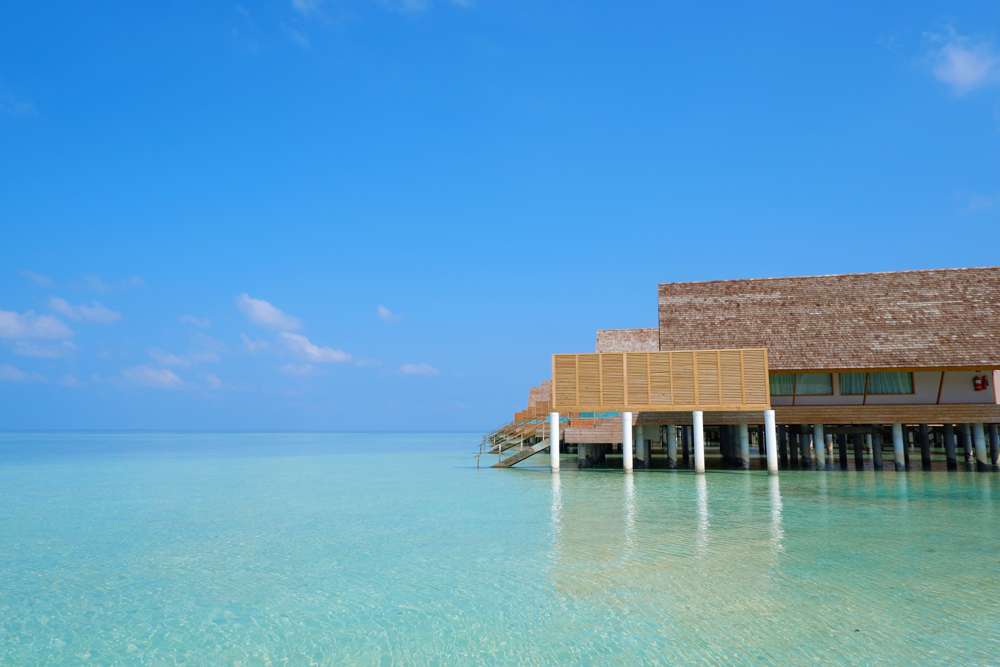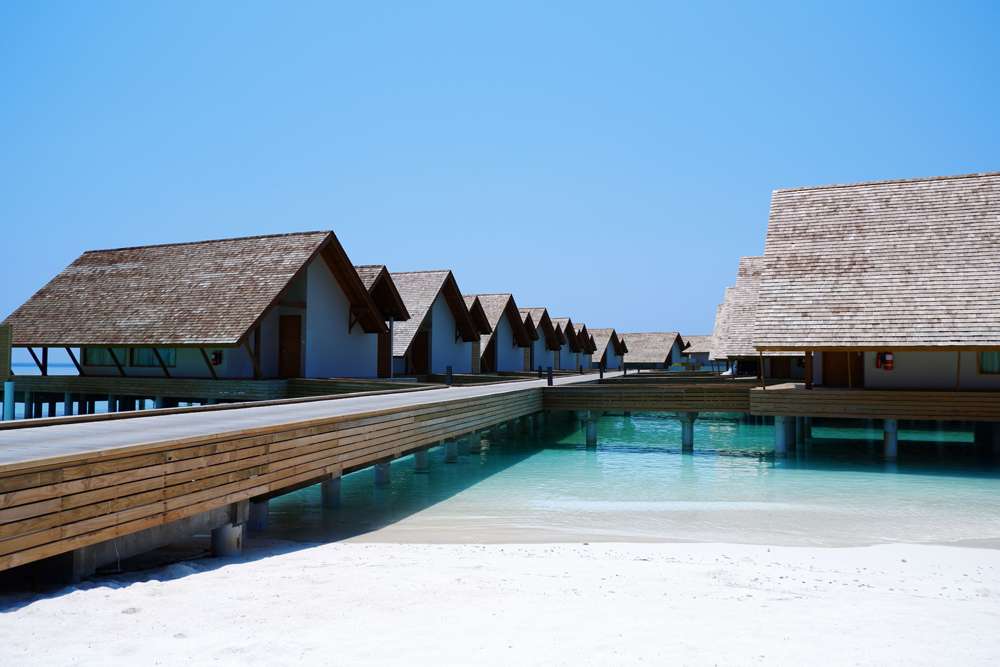 As I mentioned in my last post, people have asked us if we got bored doing 'nothing' on this trip but absolutely not! Even for a workaholic like me it's shockingly easy to slip into a chilled-out island way of life, where your only big decisions are what you're going to order for lunch and if it's time for another cocktail yet! I think everyone should have a holiday like this at least once in their lives.
The island was small, taking less than ten minutes to walk around the entire thing, but I could definitely have spent a full day just exploring, seeing all the wildlife, taking all the photos and just taking in everything around me. One morning, as we were strolling back from breakfast, we saw these little Lemon Sharks right by the shore swimming through schools of tiny fish, presumably trying to get their own breakfast organised! We stood there for a good 30 minutes just watching it happen, amazed at what we were witnessing with our own eyes. That's the thing about the Maldives, it's so far away from your every day life, that you can't help but be swept up by it.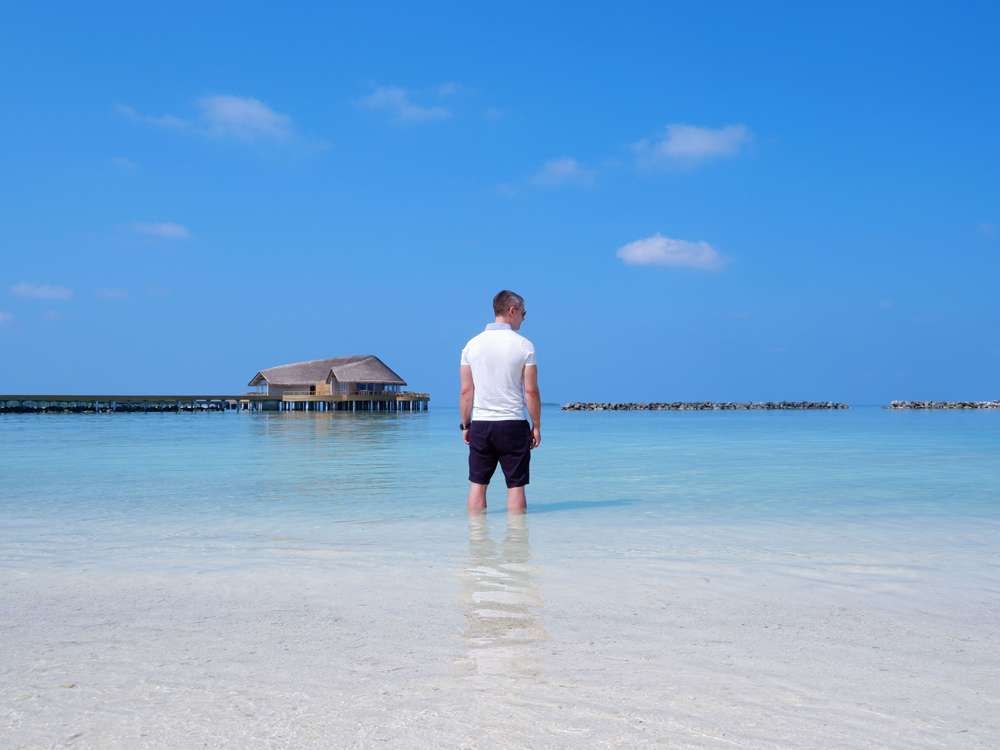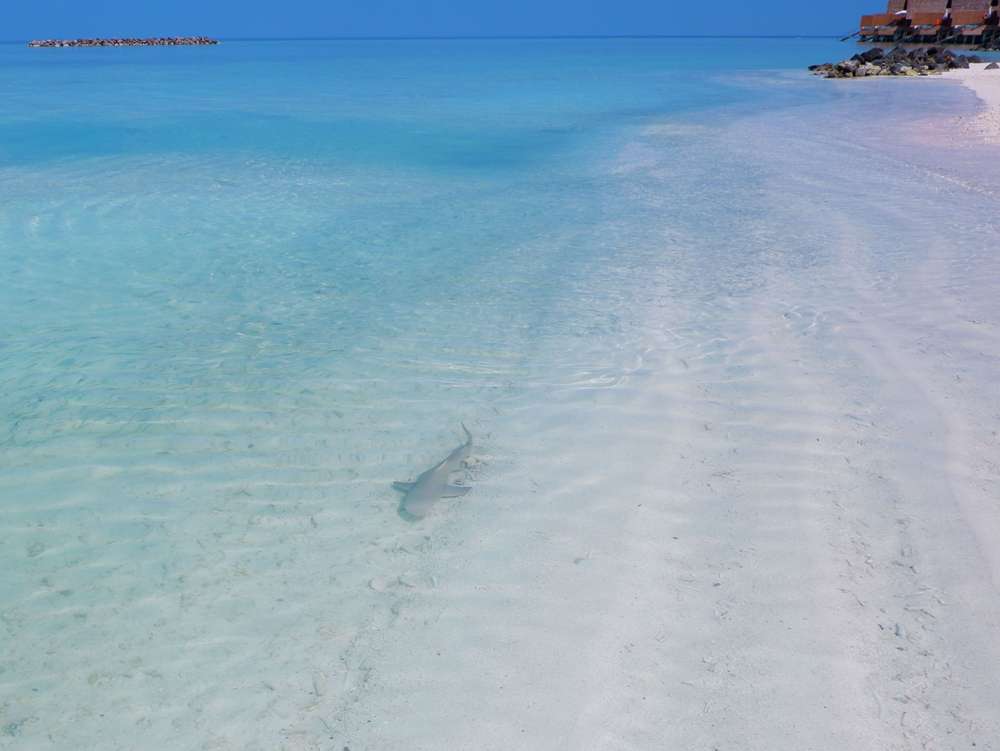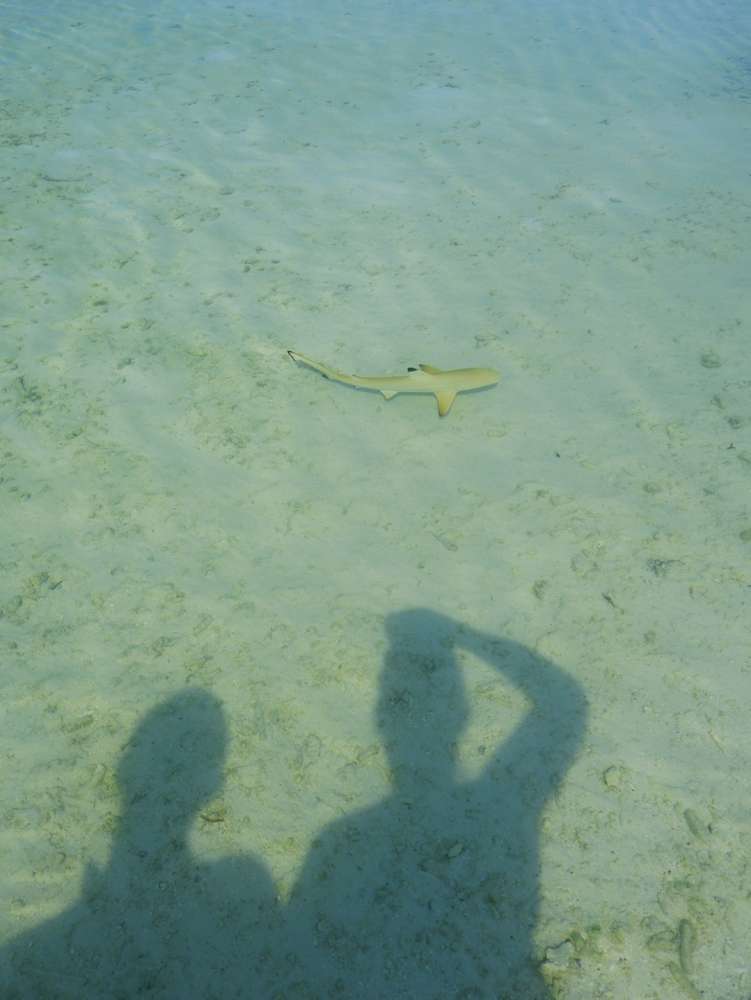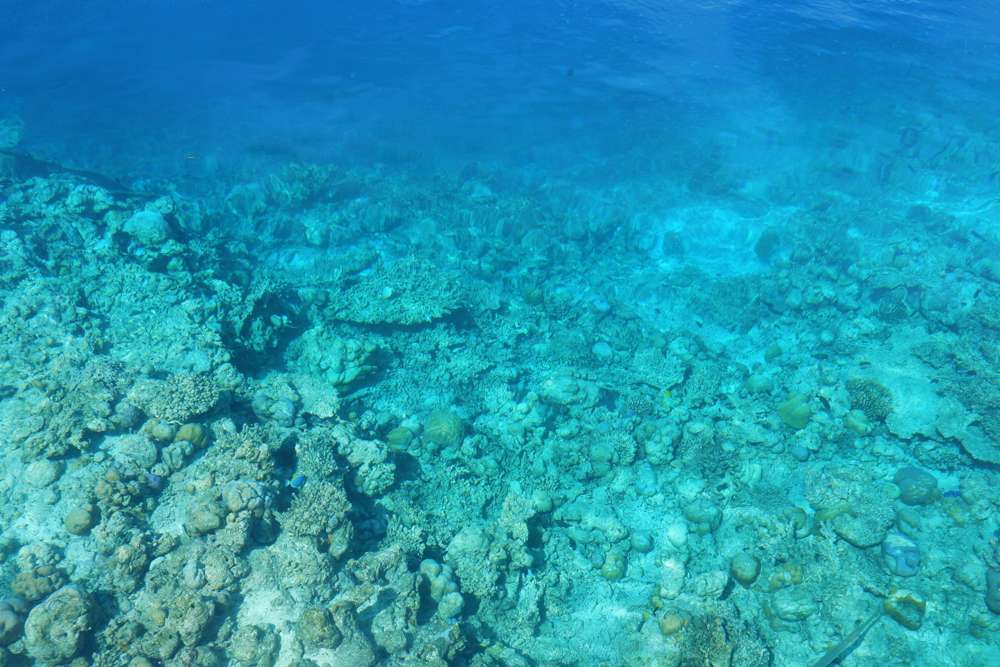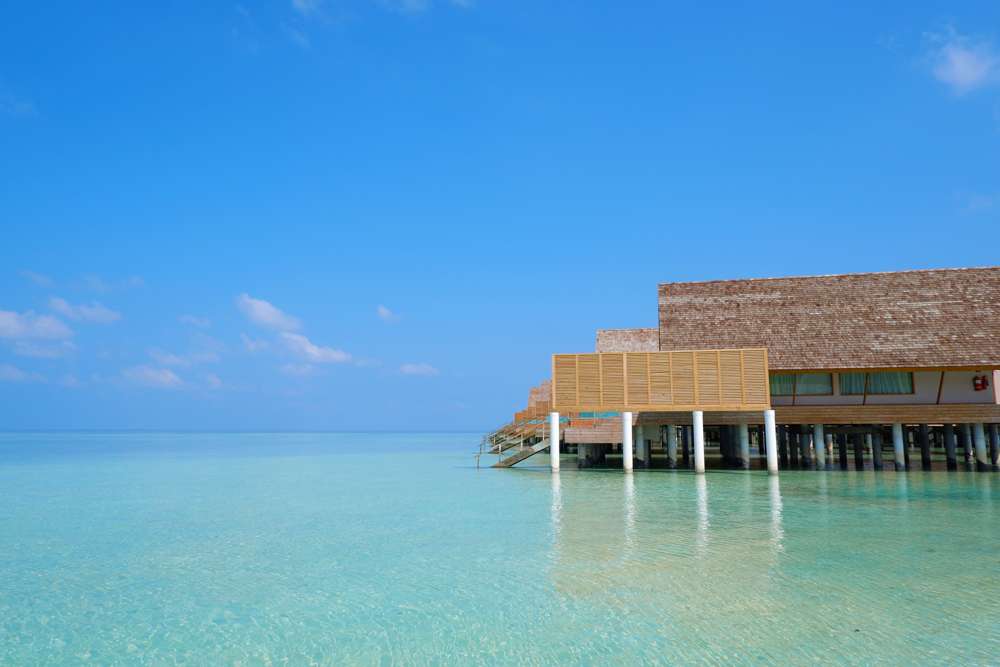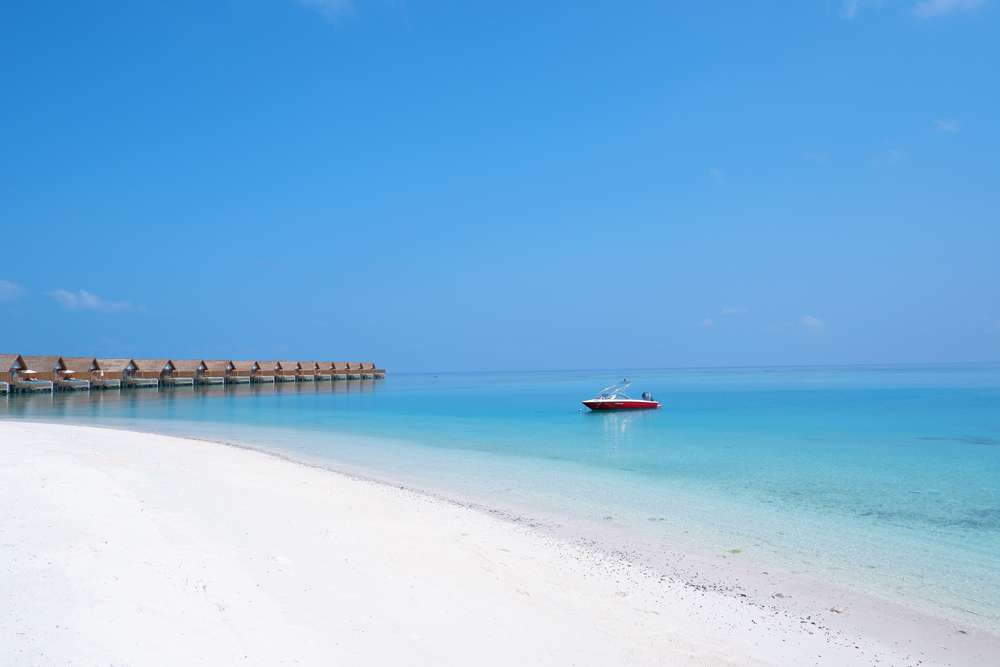 However, if you like to do things on a holiday then Faarufushi does offer a good range of activities for their guests. We were able to borrow kayaks and snorkelling gear to explore the lagoon with, and the dive centre offers a range of activities such as diving and snorkelling tours, sunset fishing trips, water sports of all kinds and jet skiing. Plus, you have the pools – 70 of the 80 villas on the island come with their own pool and the public pool is an idyllic spot to hang out complete with generous canopied poolside beds and an unspoiled view of the ocean.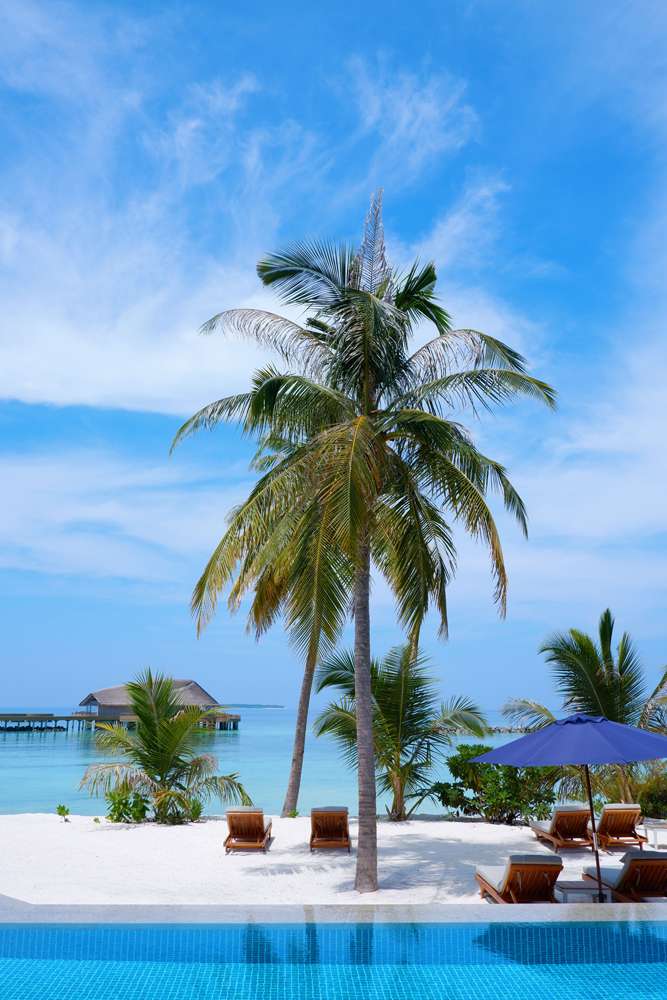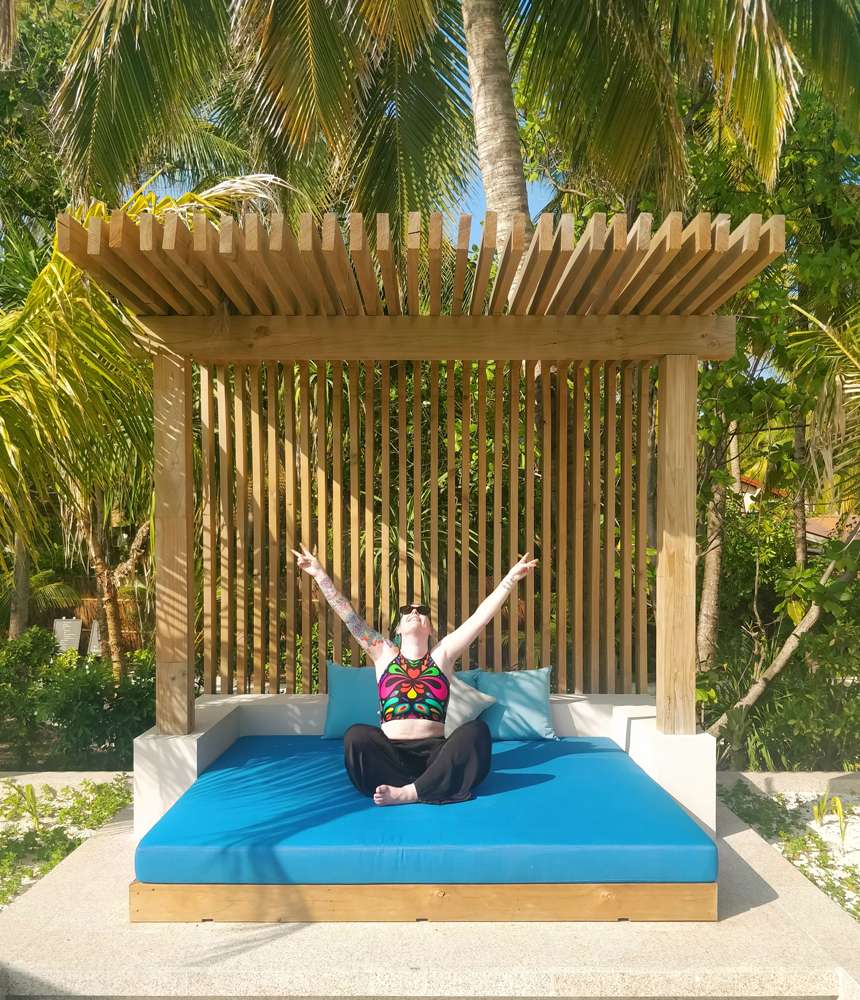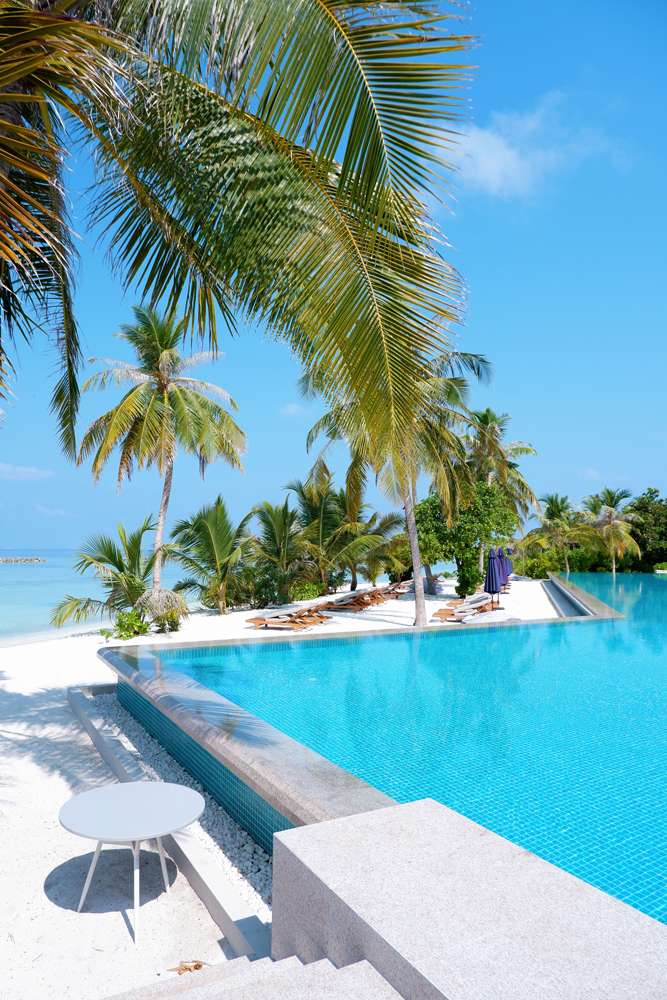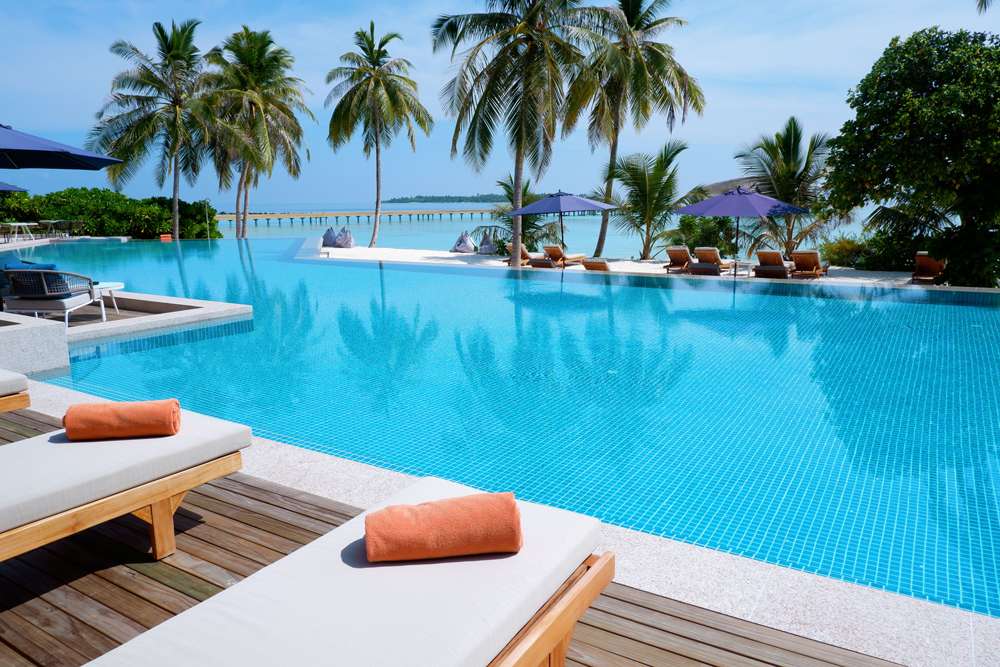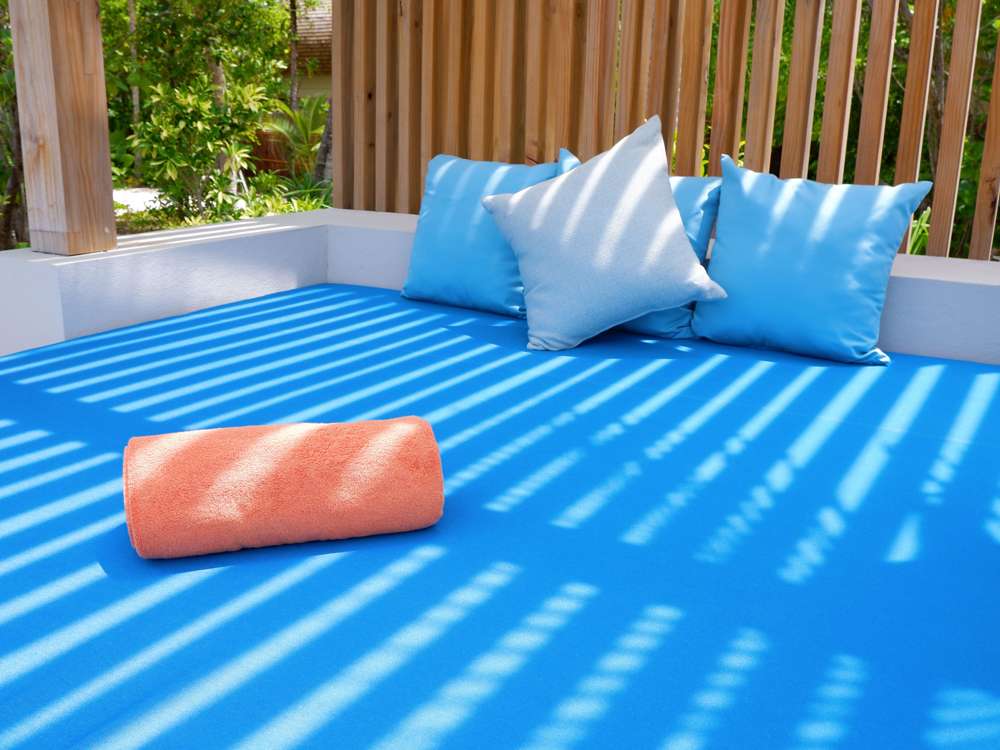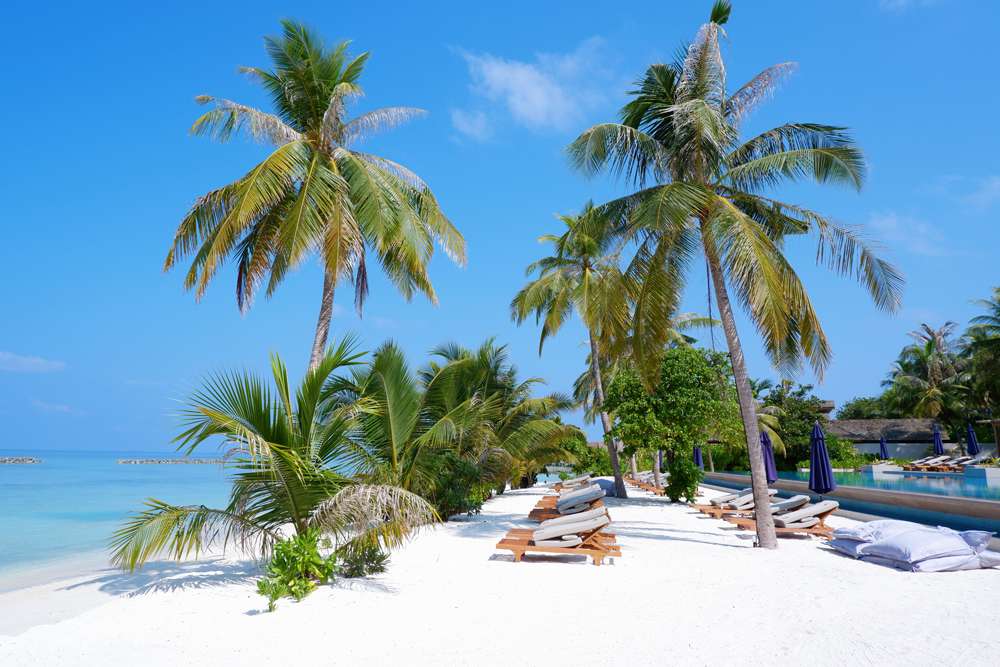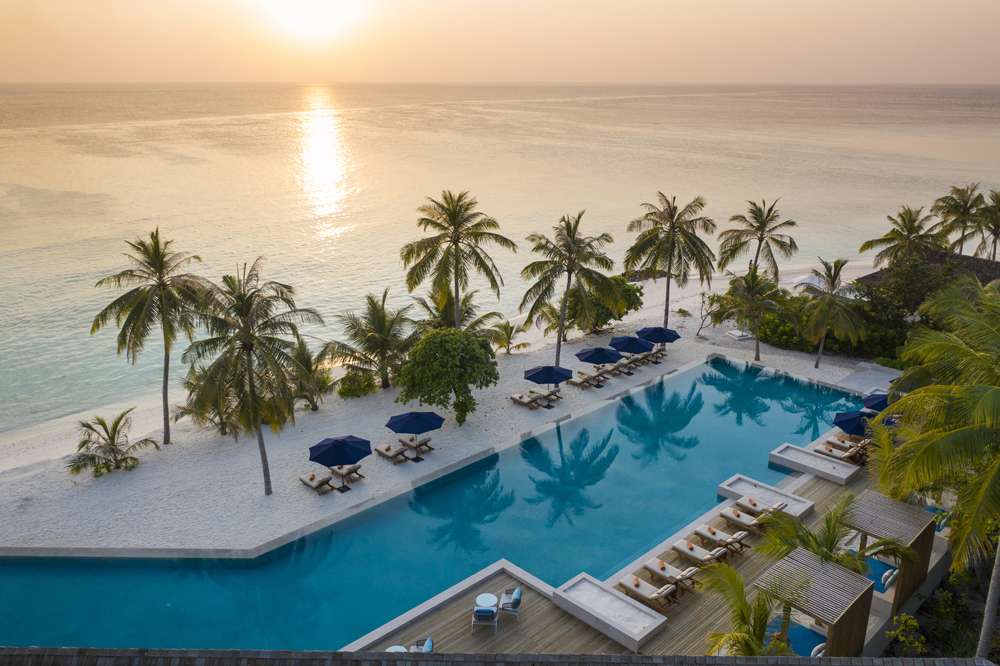 On our second day we were treated to a massage at the Nika Spa which has also got to be one of the most visually stunning, magical spas I've ever seen! Made up of little tree houses that poke out between the palm trees, it was like stepping into another world. And the massage itself was incredible… so incredible in fact that I fell asleep!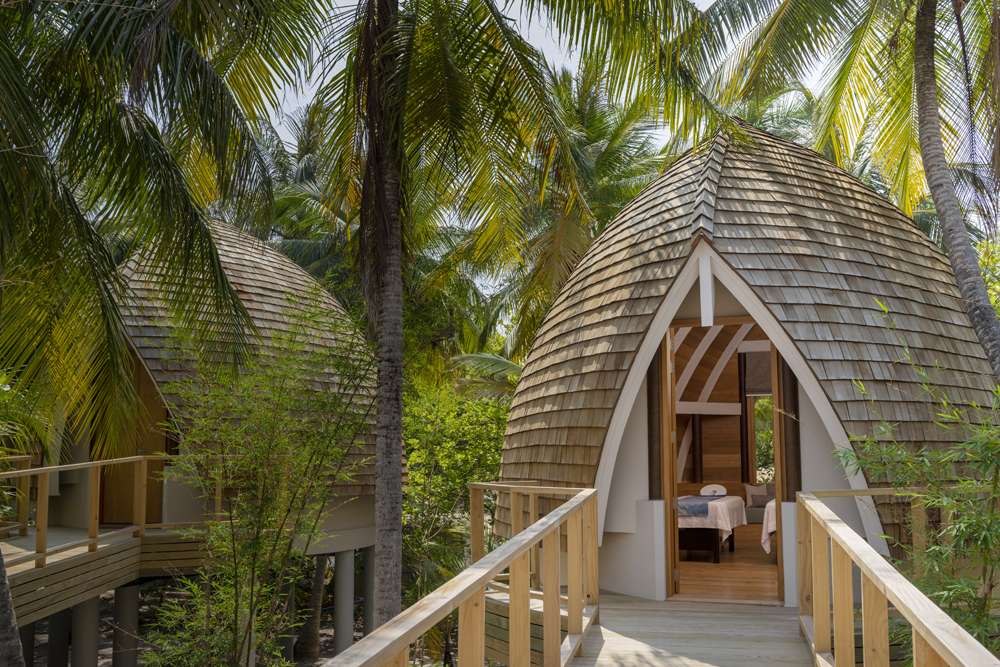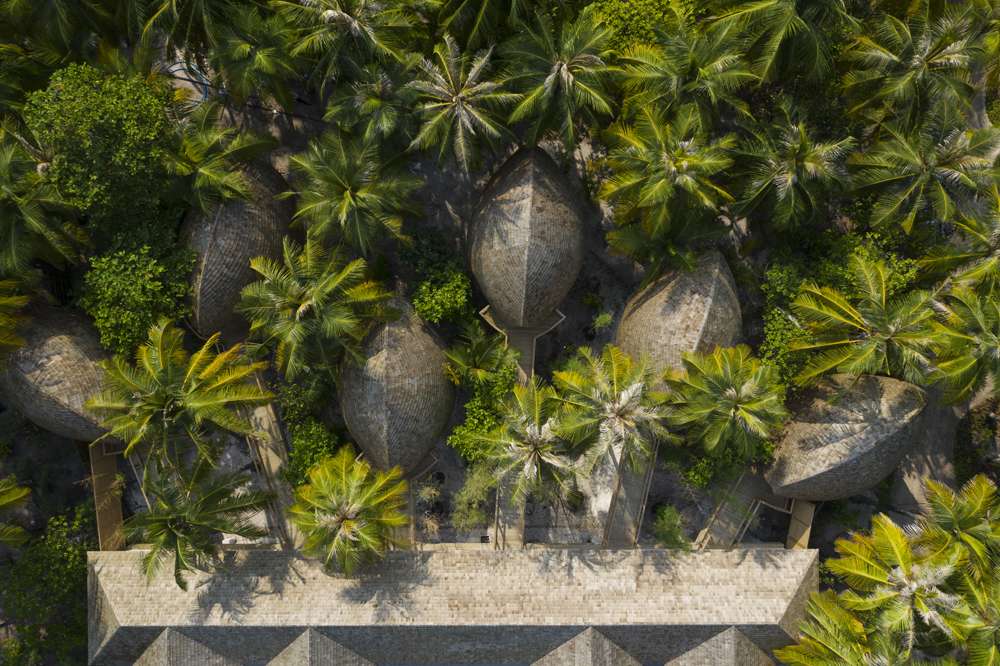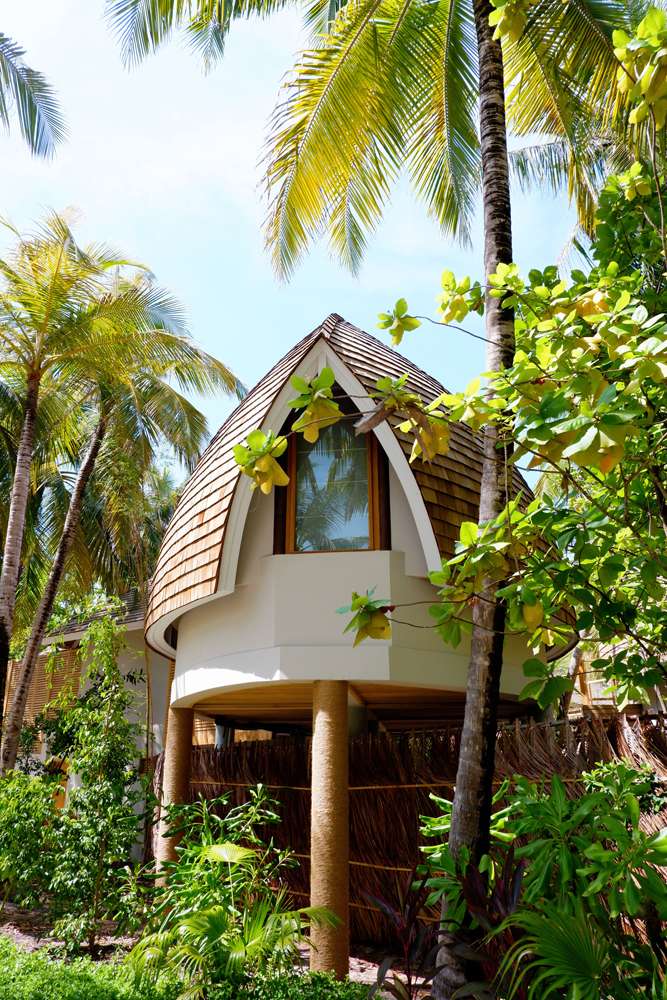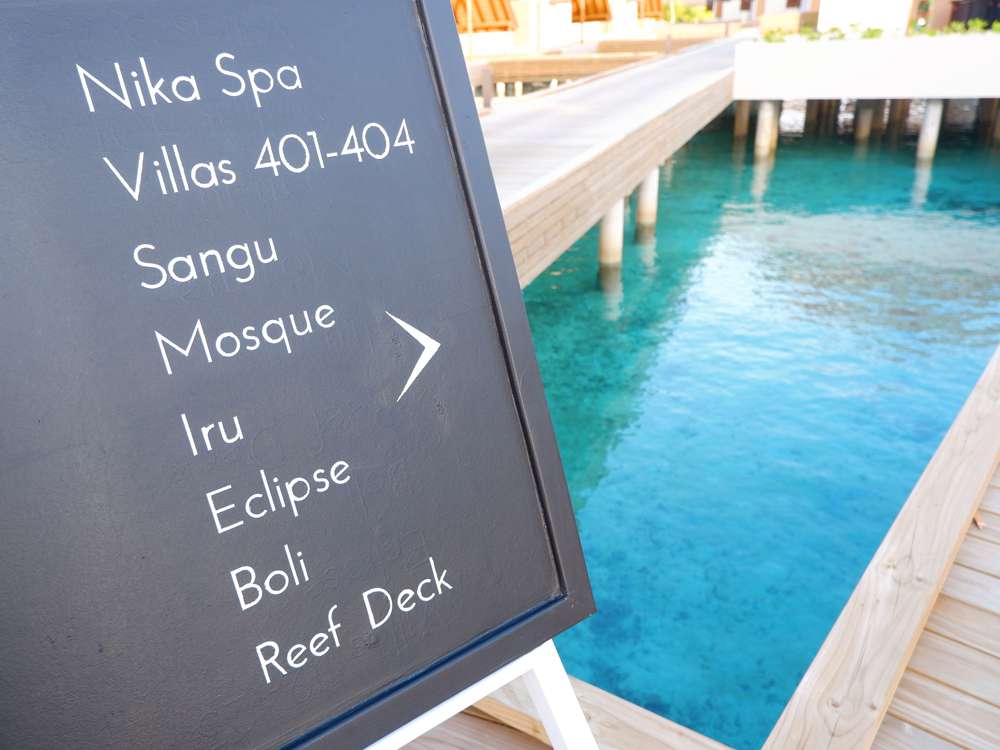 One of the highlights of our entire trip was the dolphin jet ski tour that we did on our third day. Gareth had always wanted to drive a jet ski and I was totally up for the chance to see some dolphins up close. Although it was quite nerve-wracking being out in the open ocean, trusting that Gareth wouldn't topple the thing over, it was one of the most incredible experiences of my entire life. When we found them, we spent about 15 minutes slowly meandering the jet ski among them. We were just inches away from them and as we moved around, they would swim up, play and jump in front of us! I could have cried.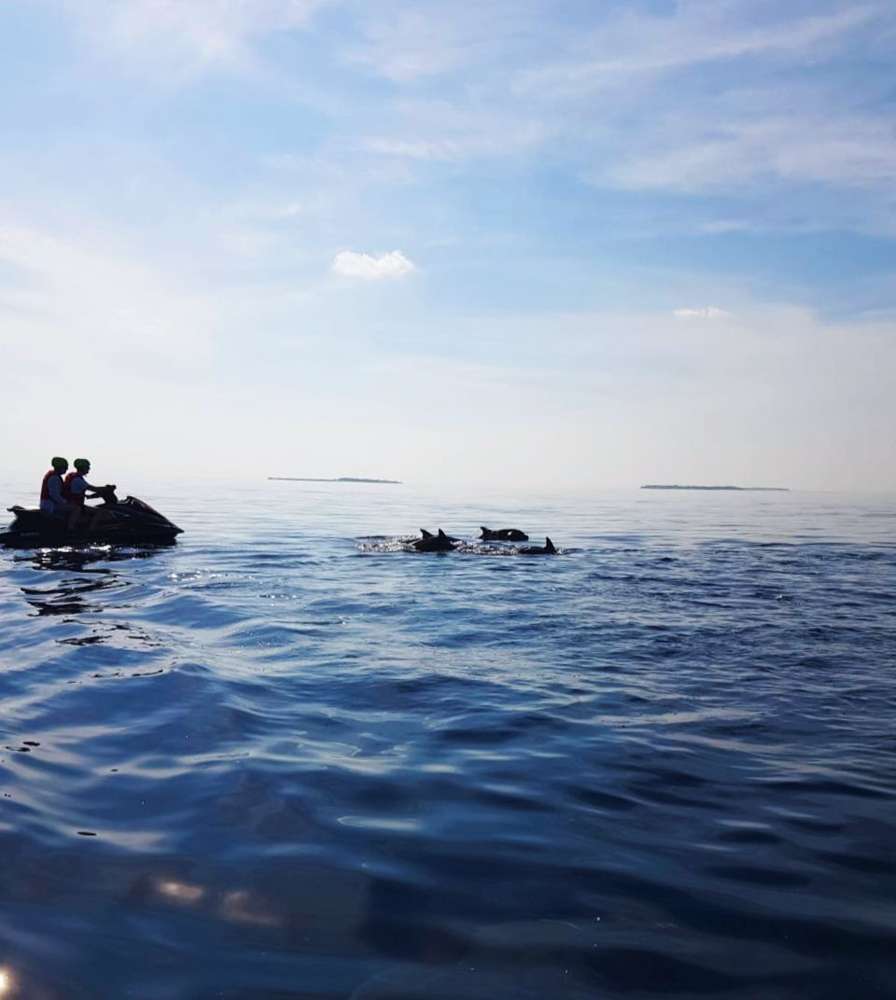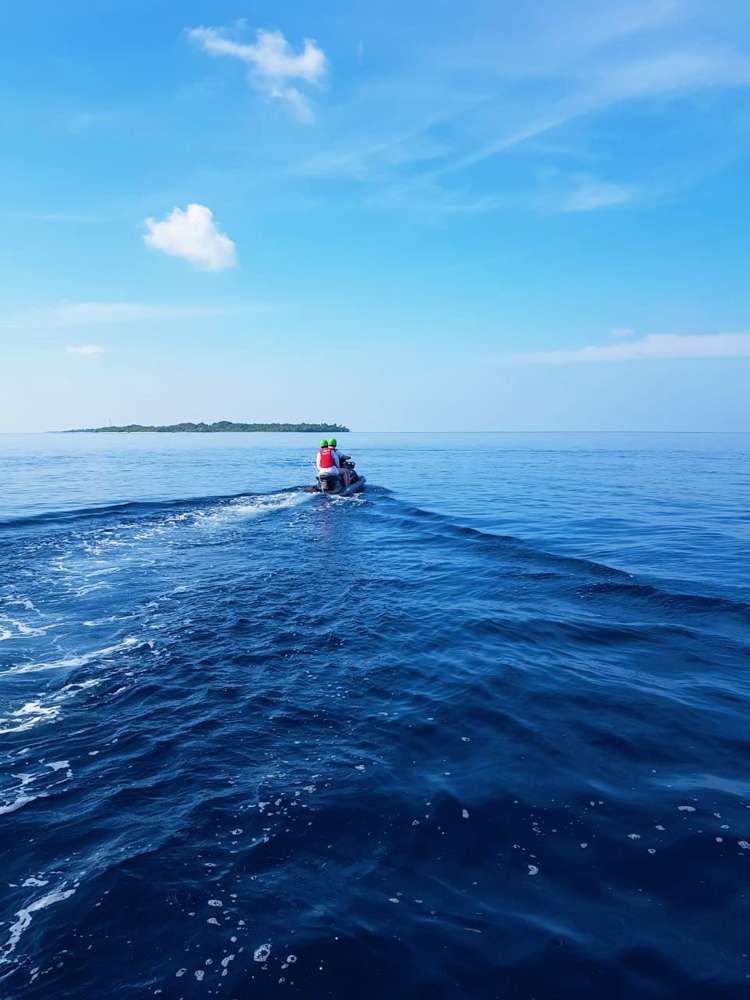 The other really standout thing about Faarufushi was the food. There are four restaurants on the island, all focusing on high quality dishes with wonderful views of the ocean. Iru is the resort's main all-day dining restaurant and is where we had breakfast. Then for lunch we could choose to eat at Sangu, the pool side restaurant (I had some of the best sushi of my life here!) or Athiri, the more casual beachside spot which offered tapas, sandwiches and wood-fired pizza.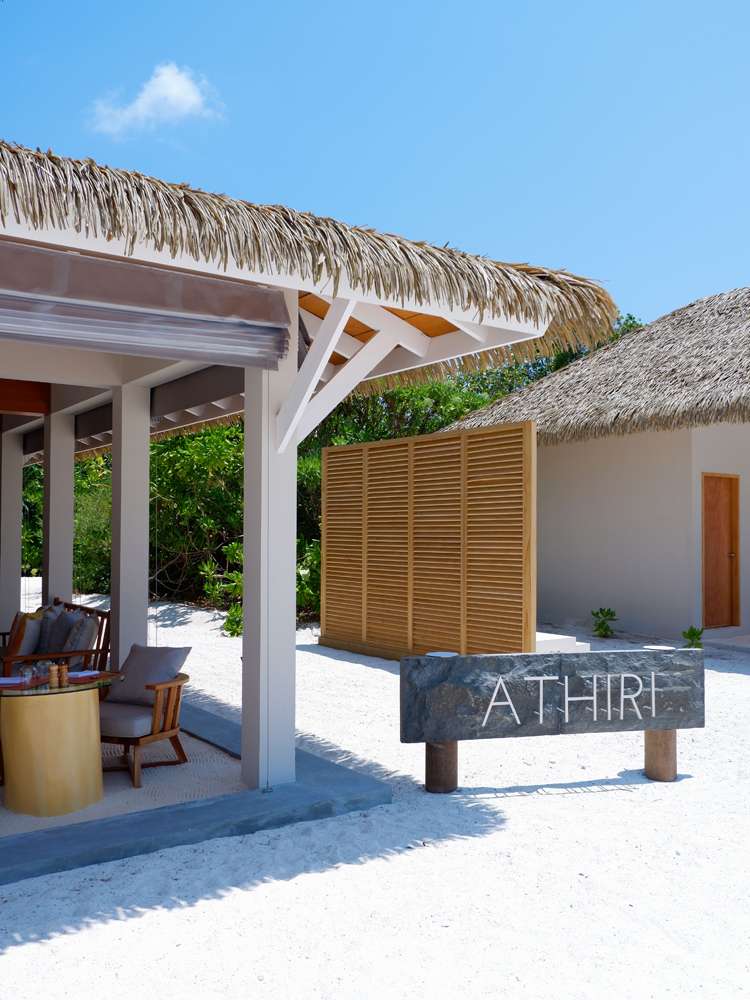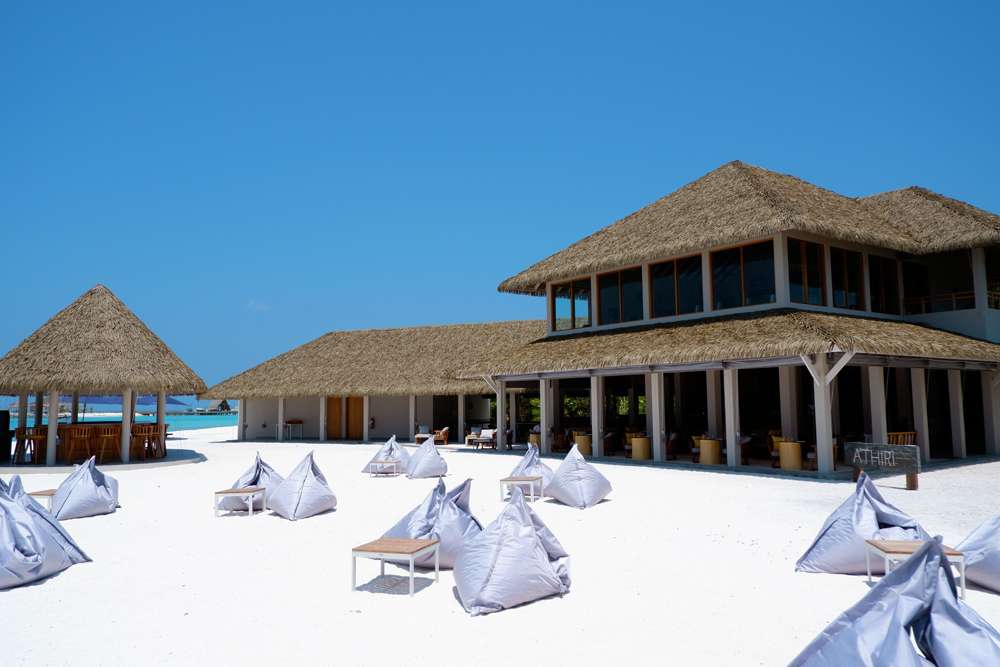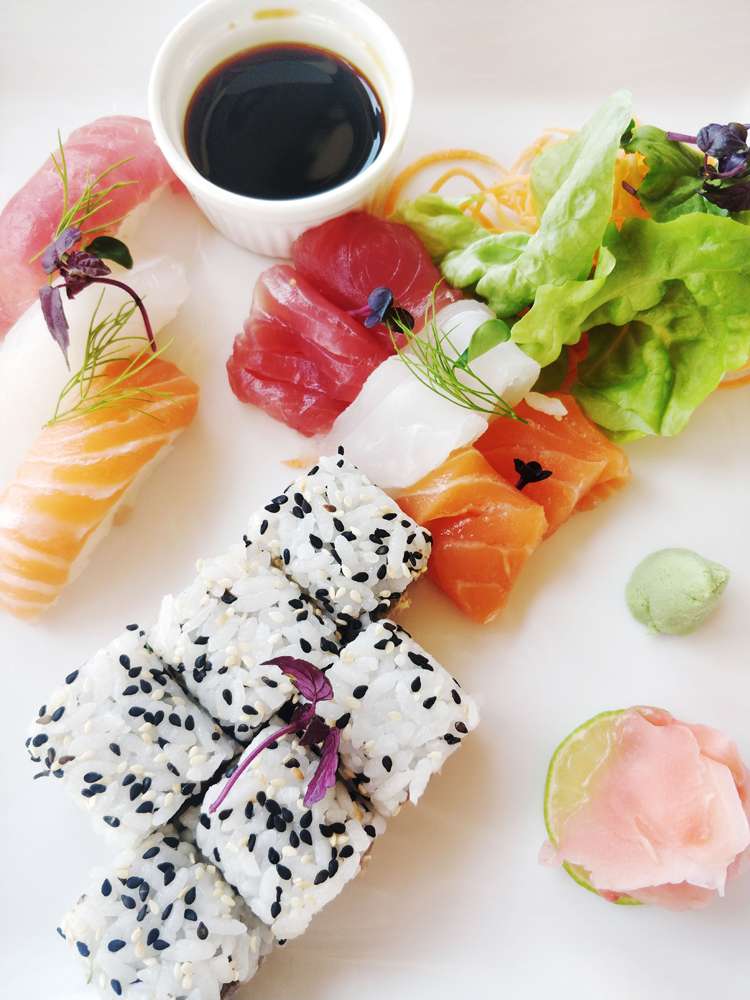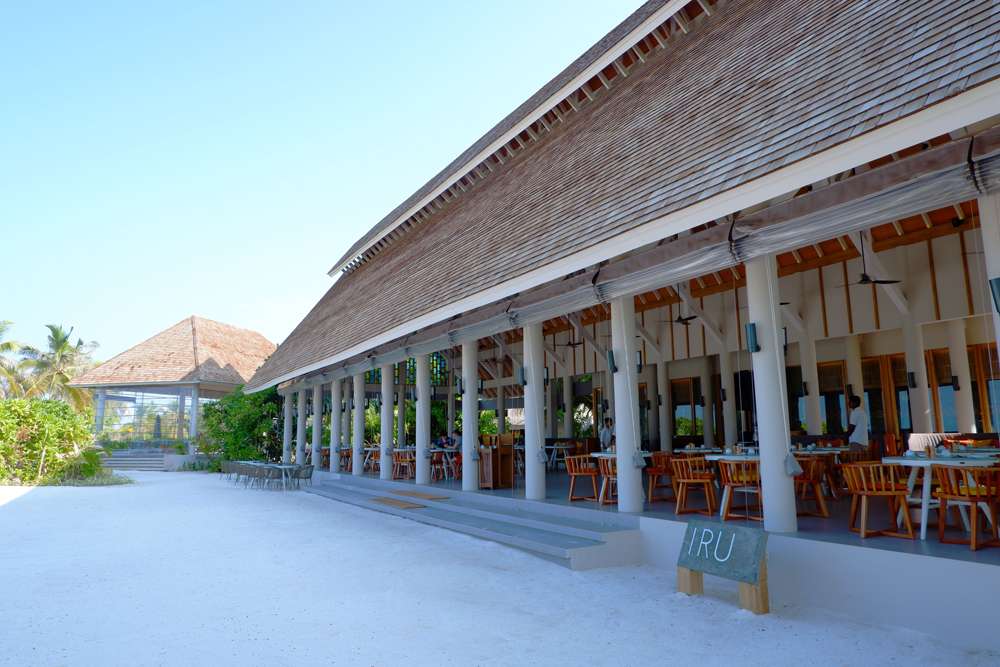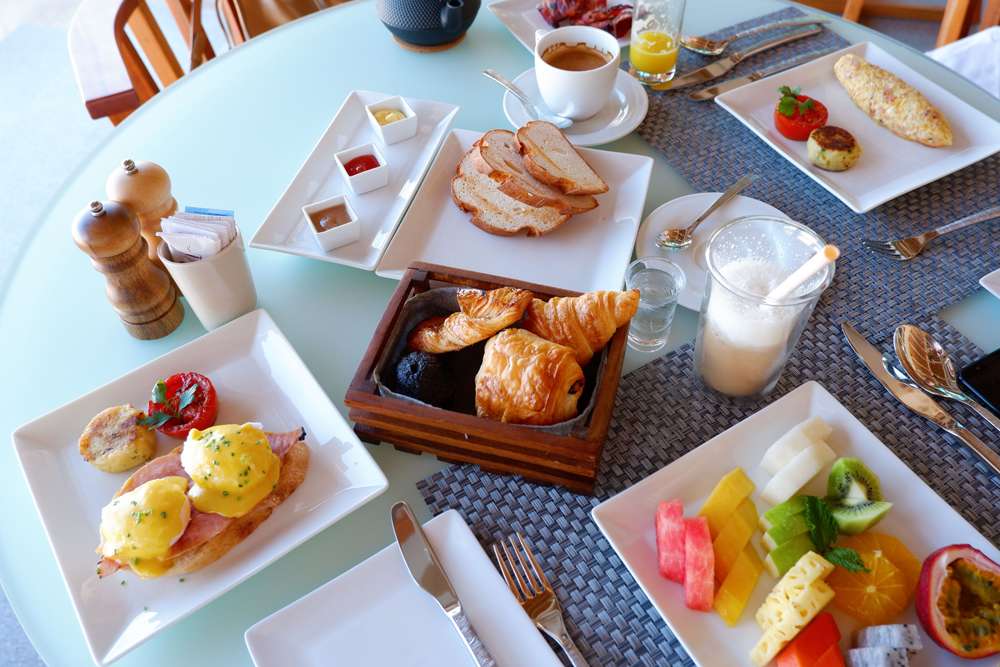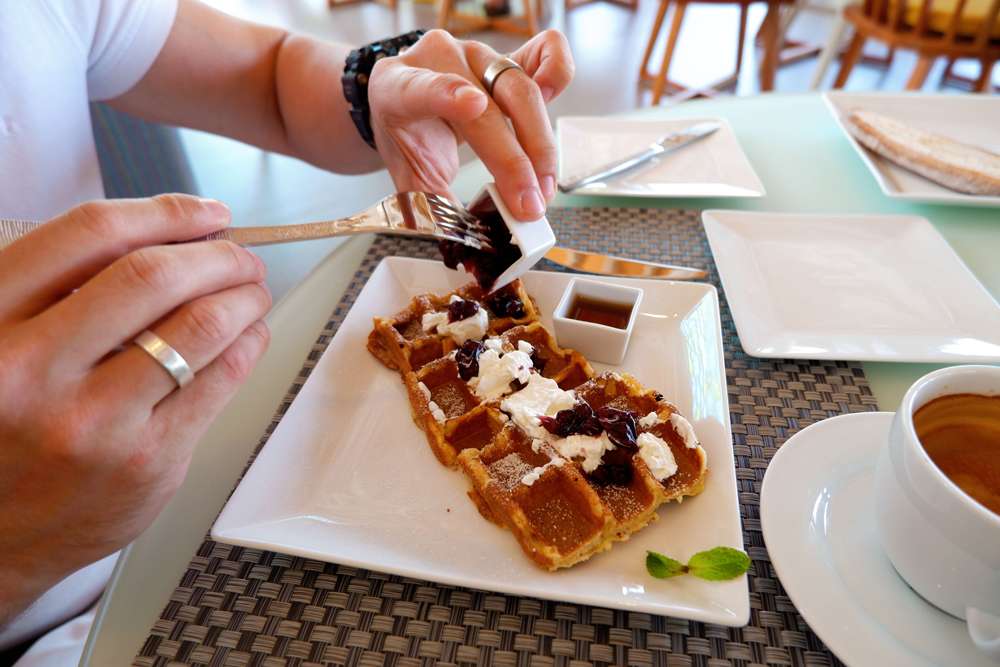 As I mentioned in last week's post, Gareth is gluten free and they made so much amazing food just for him! First of all, all the menus clearly had dietary restrictions labelled on each dish making it super easy for him to know what he could or could not eat, and they were also able to make almost anything he wanted gluten free too. He had homemade bread at every meal, pastries and a choice of pancakes or waffles at breakfast… He even got to eat onion rings for the first time in forever. He was in heaven! I must give a special shout out to the chef at Athiri. He went above and beyond, making off-menu treats for Gareth to try and even tested the gluten free pizza recipe on him. Of course, it was absolutely delicious! If I didn't know I never would have guessed it was gluten free.
We really loved the staff at Faarufushi, and we really were sad to say goodbye to many of them when we had to leave. They welcomed us like friends and it was lovely to get to know them during our trip.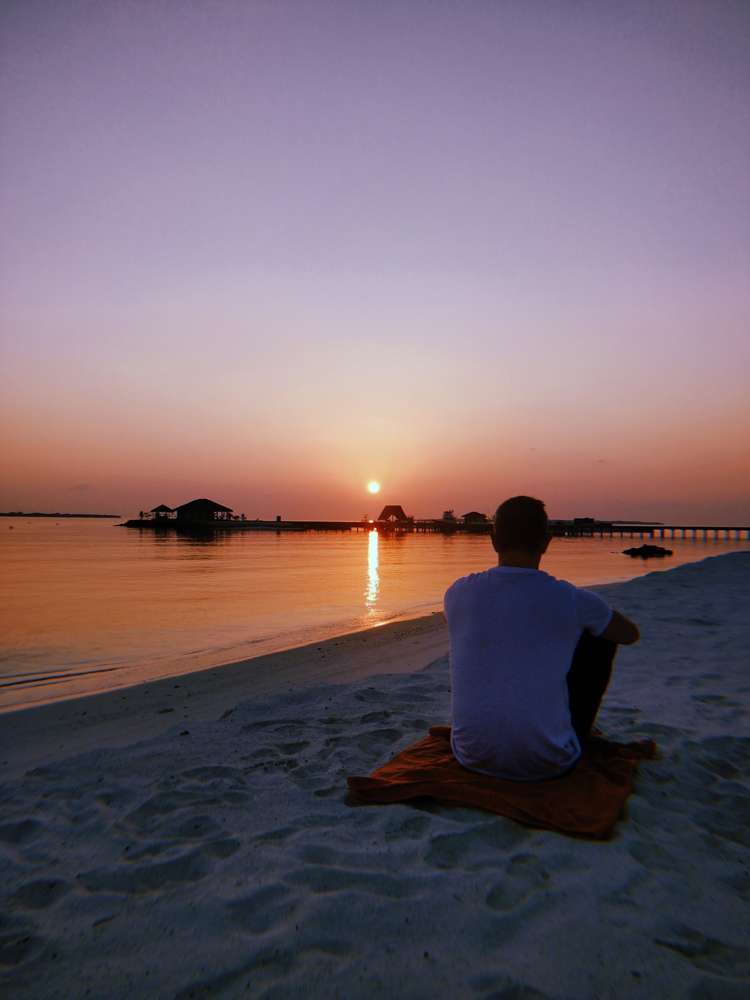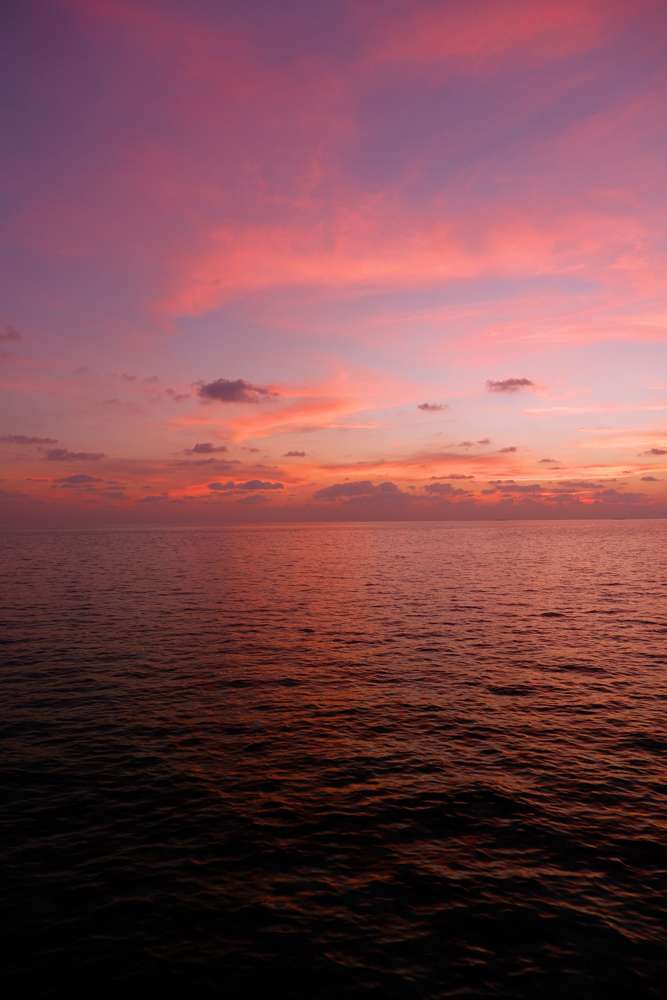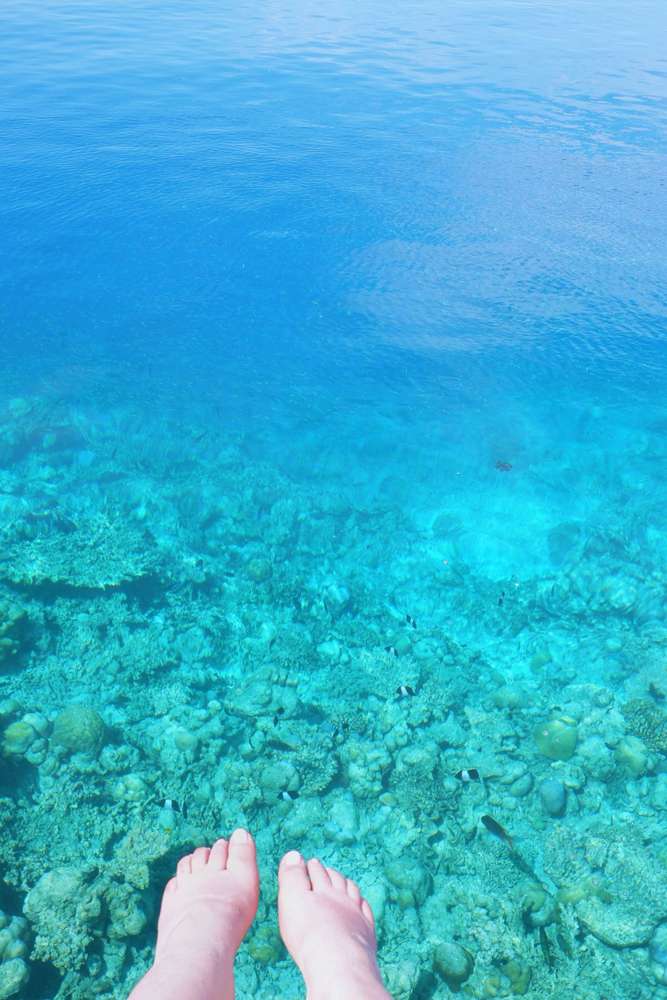 On our final evening, the day before our anniversary, we were treated to a private beach BBQ for our dinner where the chefs put together the most delicious meal and cooked it right there on the beach for us. Surrounded by candlelight, sipping champagne with my love as we toasted to our eleventh year of marriage. I mean, wow.
I also can't not mention the truly spectacular sunsets! At the end of a jetty sits Eclipse, a crescent-shaped overwater restaurant serving modern European and Asian-fusion cuisine, and just beyond that is Boli, the place you want to be as the sun starts to go down. We enjoyed delicious cocktails (gin for me, girly fruity ones for Gareth!) and watched the show. And it really did feel like nature was putting on a show for us. Each night the sunset was different – sometimes cotton candy pink, other times it was vibrant orange with deep ocean-like blues. At the same time the fish in the reef would be jumping in and out of the water while the birds tried to catch them. SERIOUSLY, I've never seen anything like it.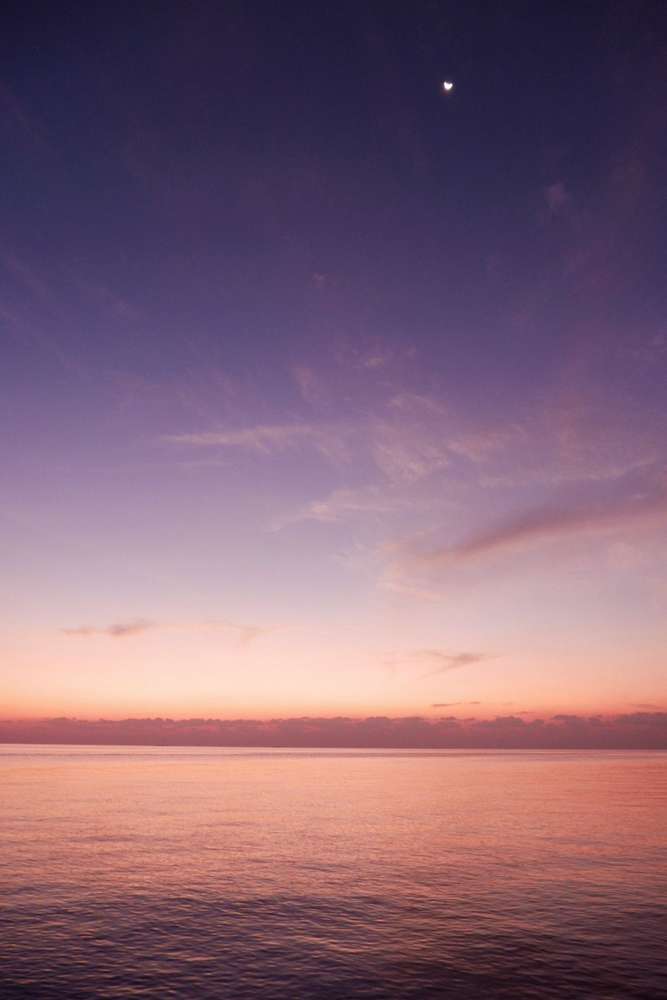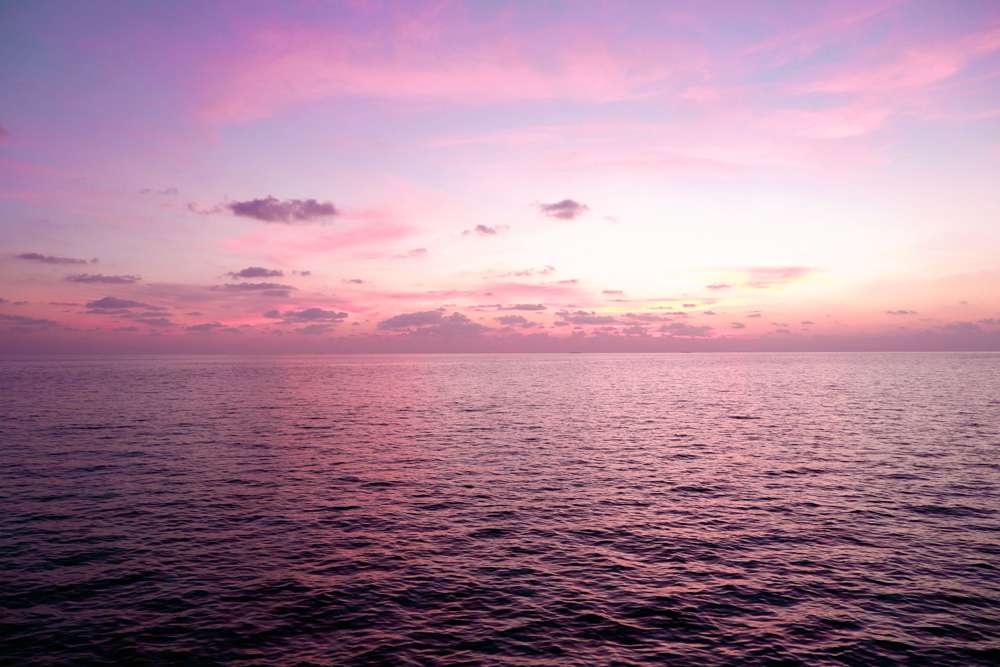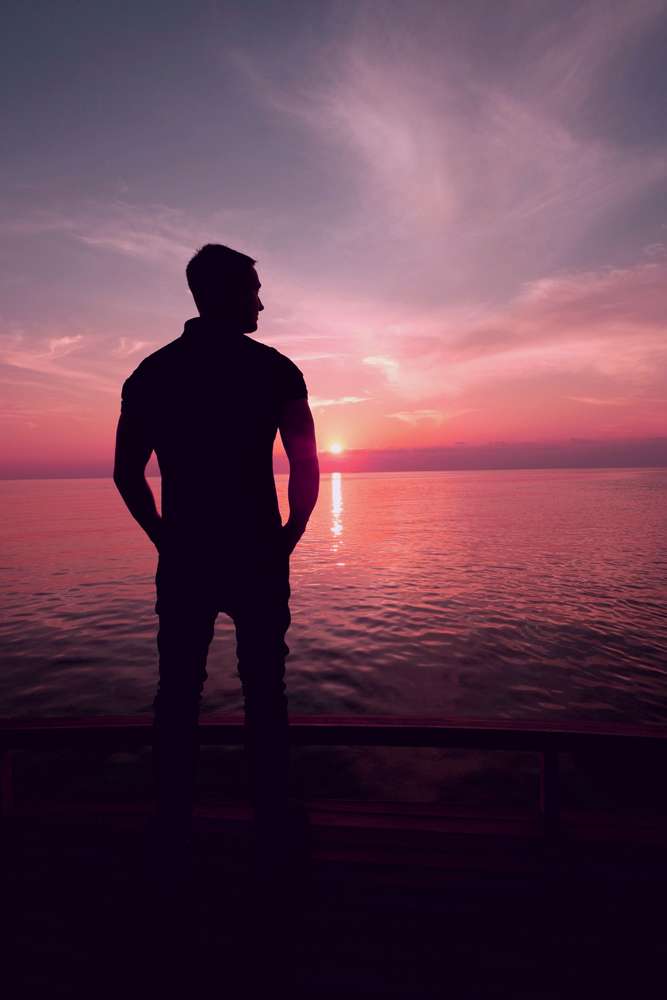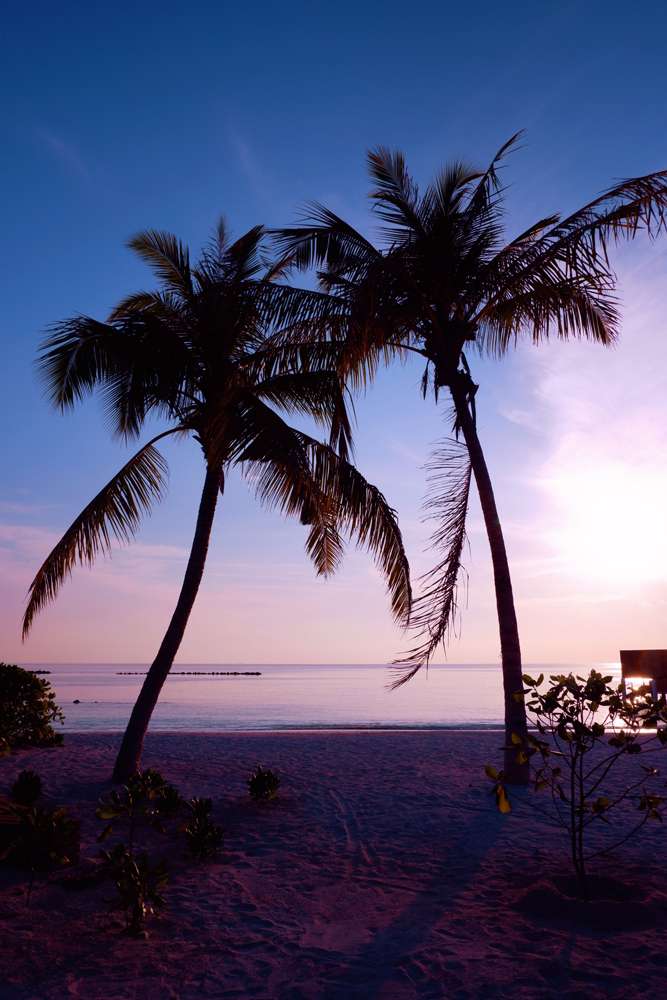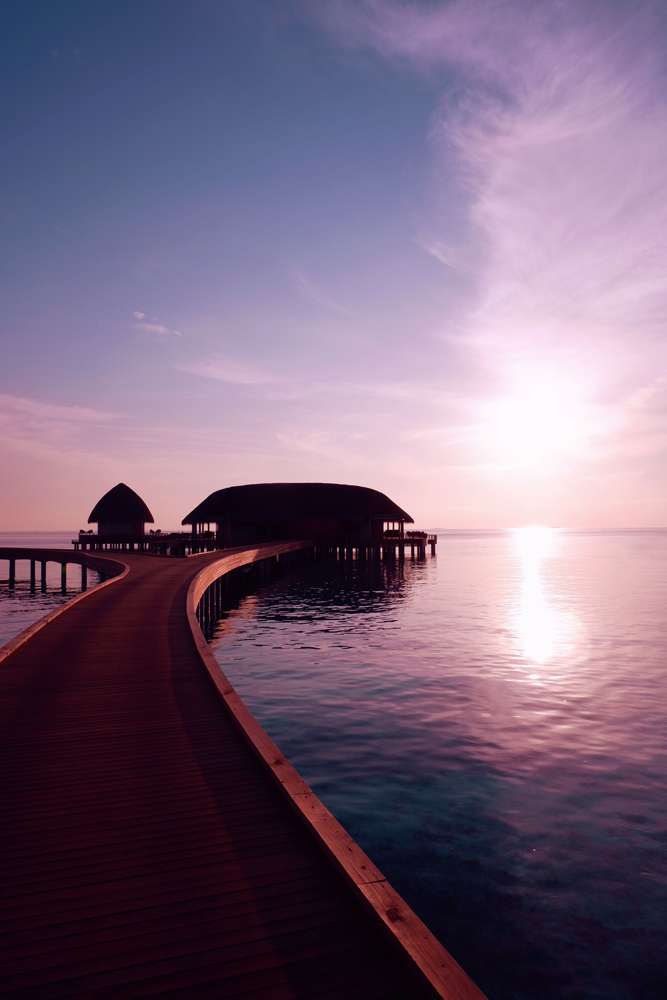 If you really want a honeymoon to remember then the villas at Faarufushi will absolutely do that. We were very lucky to be able to experience both a beach bungalow and an ocean villa, both of which came with their own pools. If you followed our trip on Instagram, you'll know that staying in a place like this has been a long-term dream of mine and I was actually quite emotional about the whole thing! The accommodation here is just out of this world spectacular with the beach villas coming with an outdoor, yet completely private bathroom (I think showering outside is something everyone needs to experience at least once!) and the overwater villas coming with floor to ceiling windows on all sides, perfect for admiring the spectacular sea views from bed! One evening we actually saw dolphins dancing in the distance.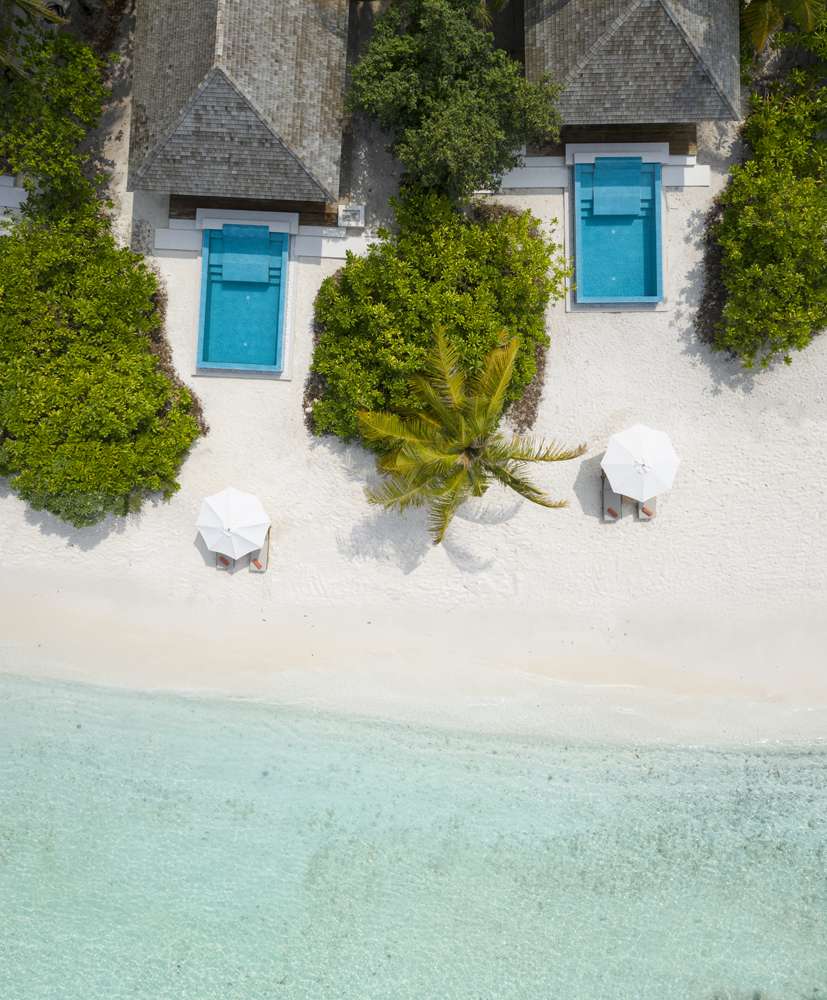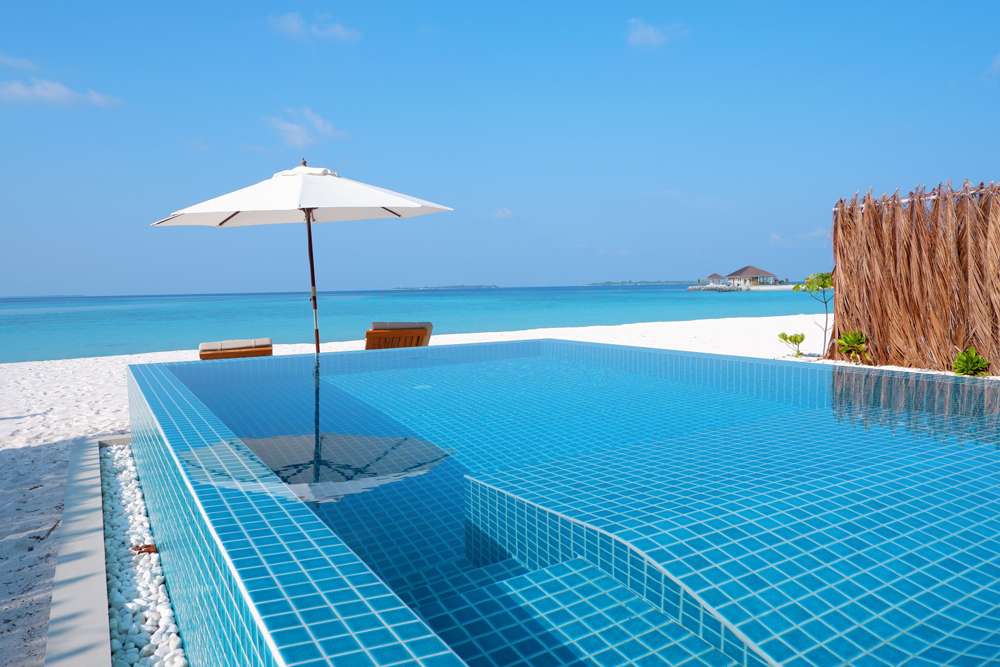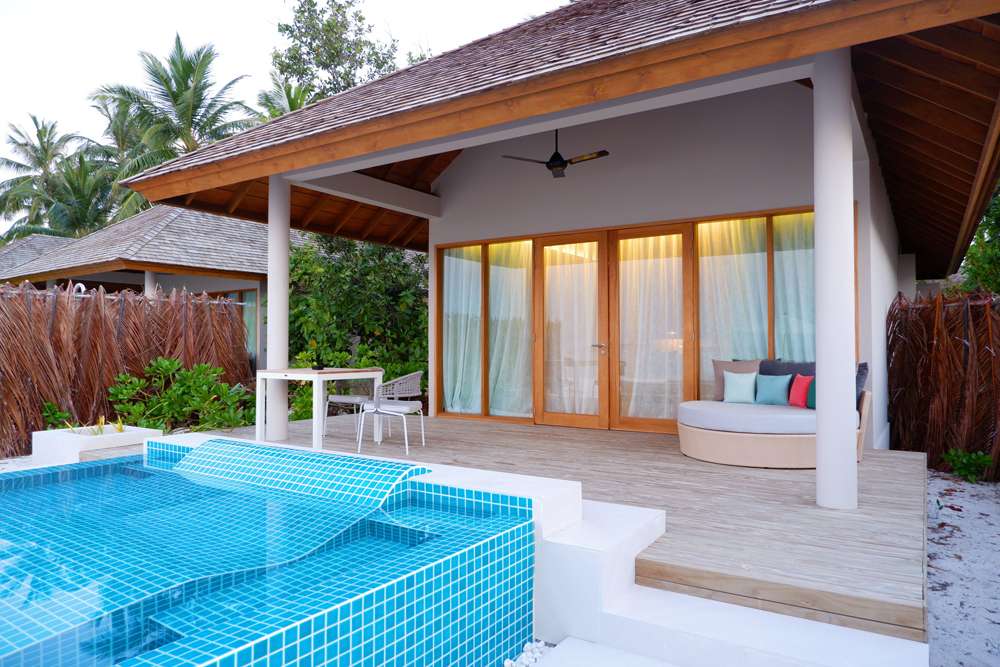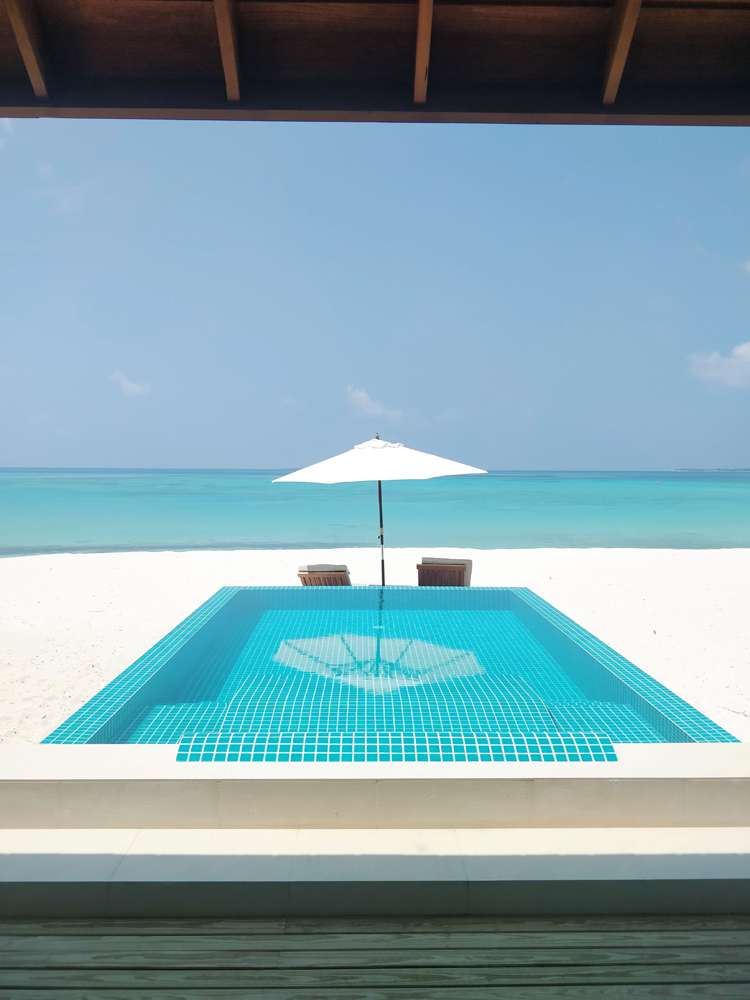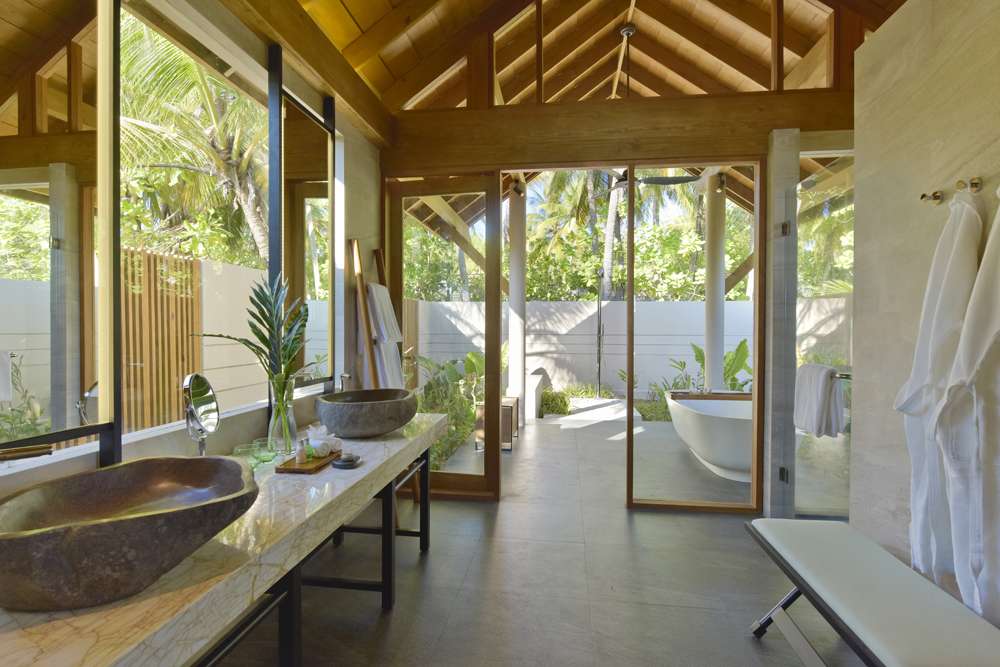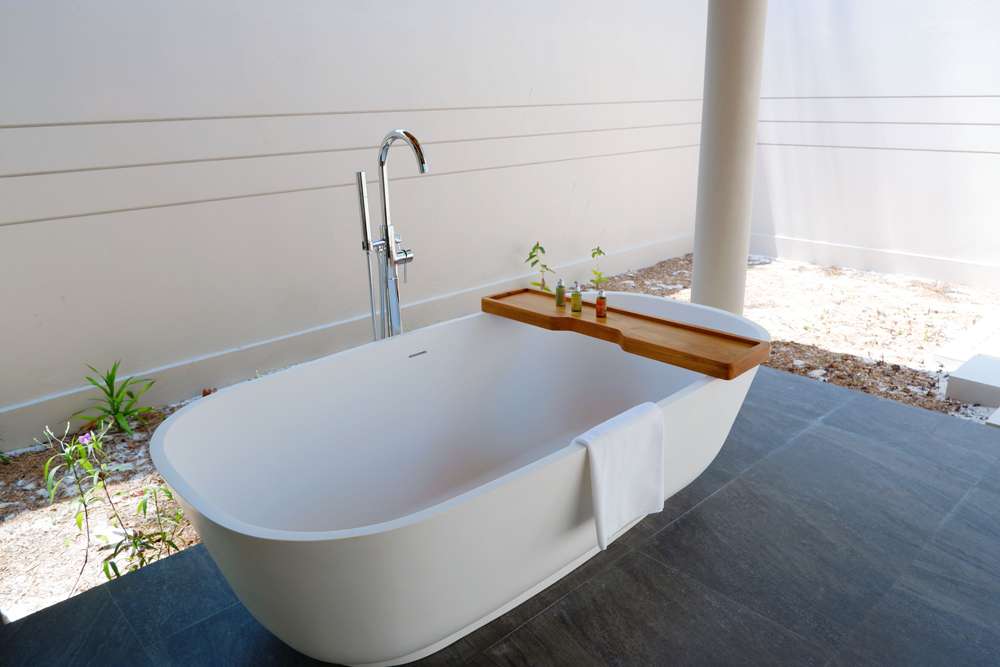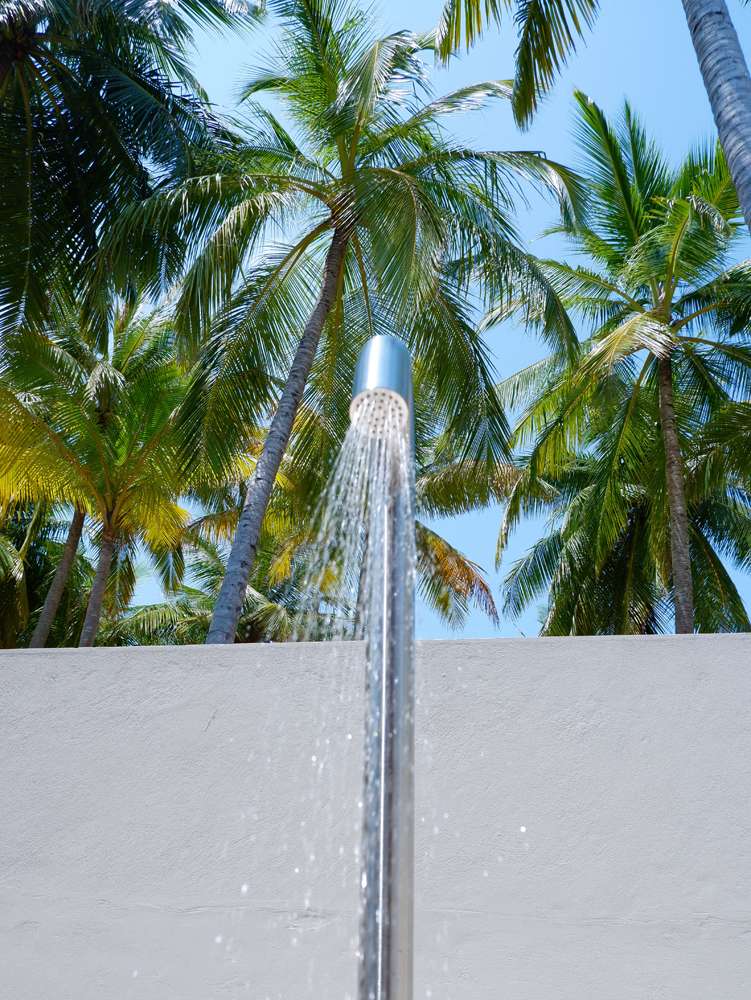 For anyone looking to really go all out on their honeymoon, to have a once in a lifetime experience and to truly live it up like a rock star, then the Maldives has to be top of your list. I don't think you'll will find anywhere more beautiful, more romantic and more picturesque on this planet. Faarufushi is idyllic, luxurious and absolutely worth the money. For a honeymoon, this would be a beyond perfect setting.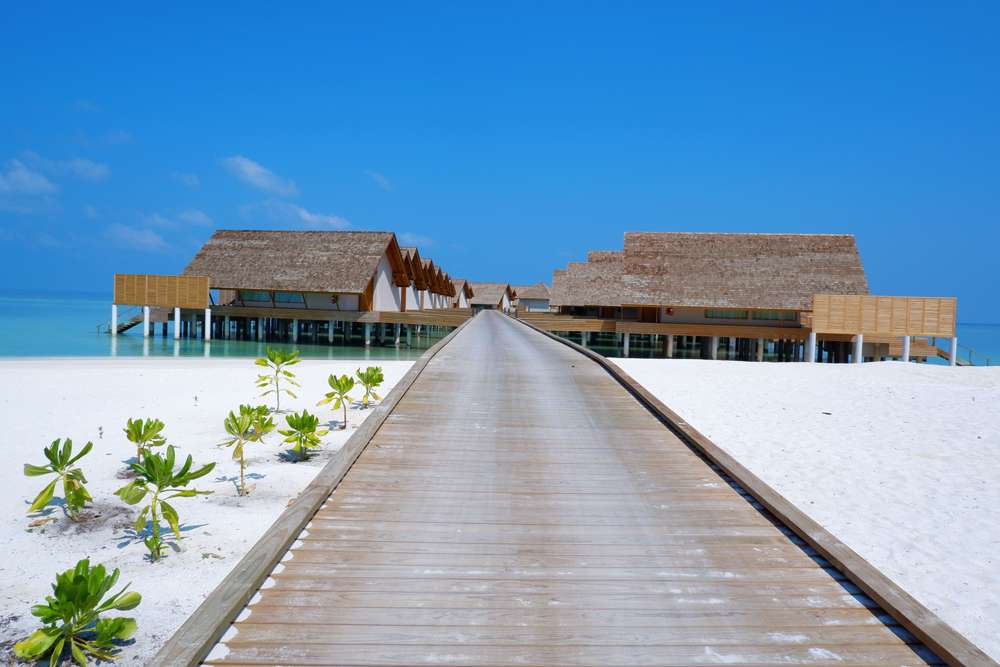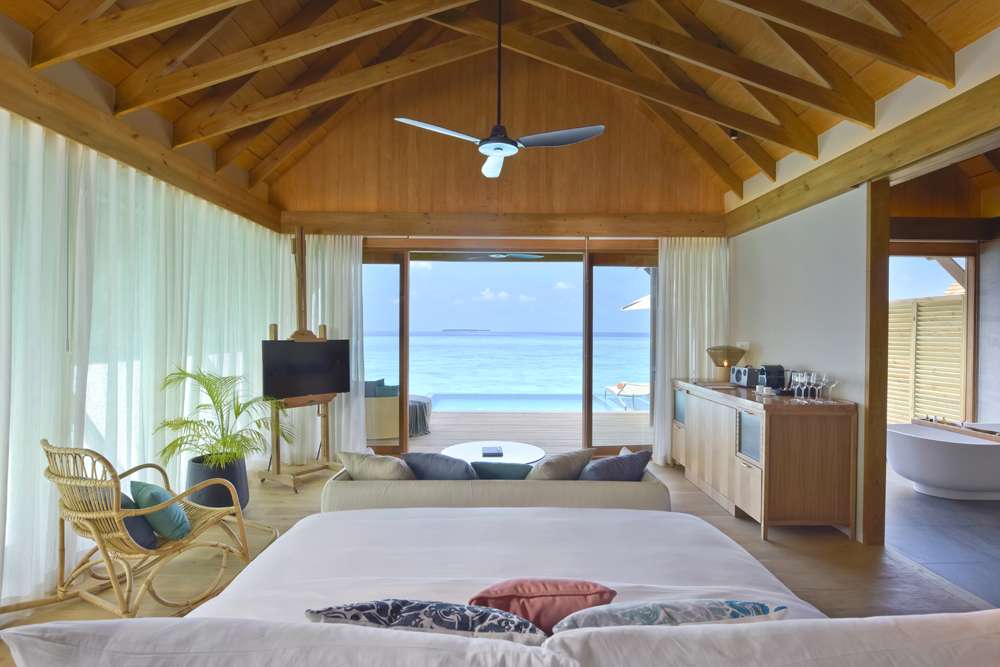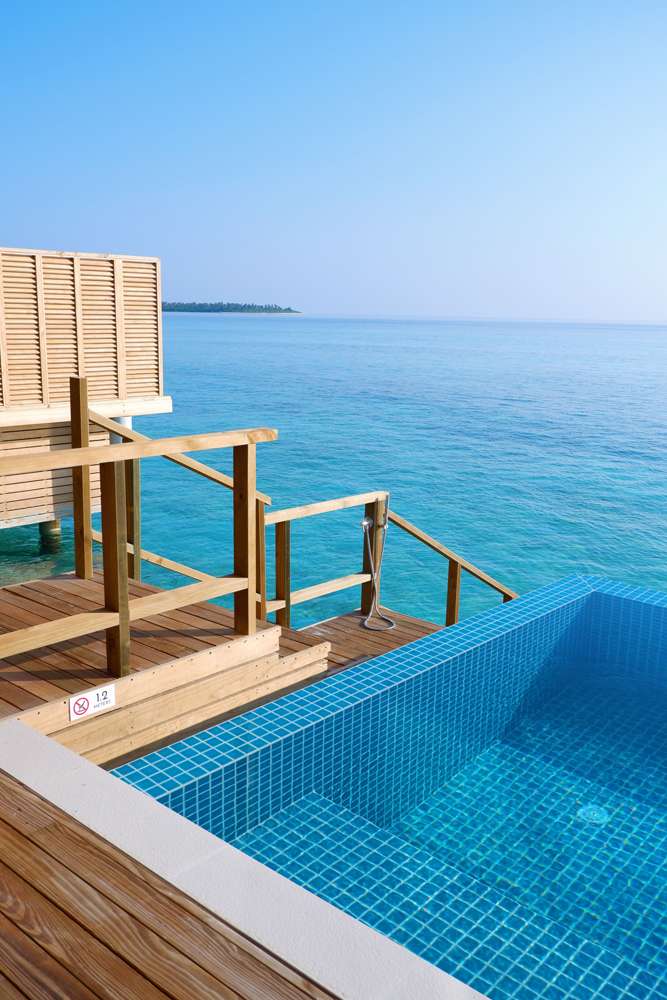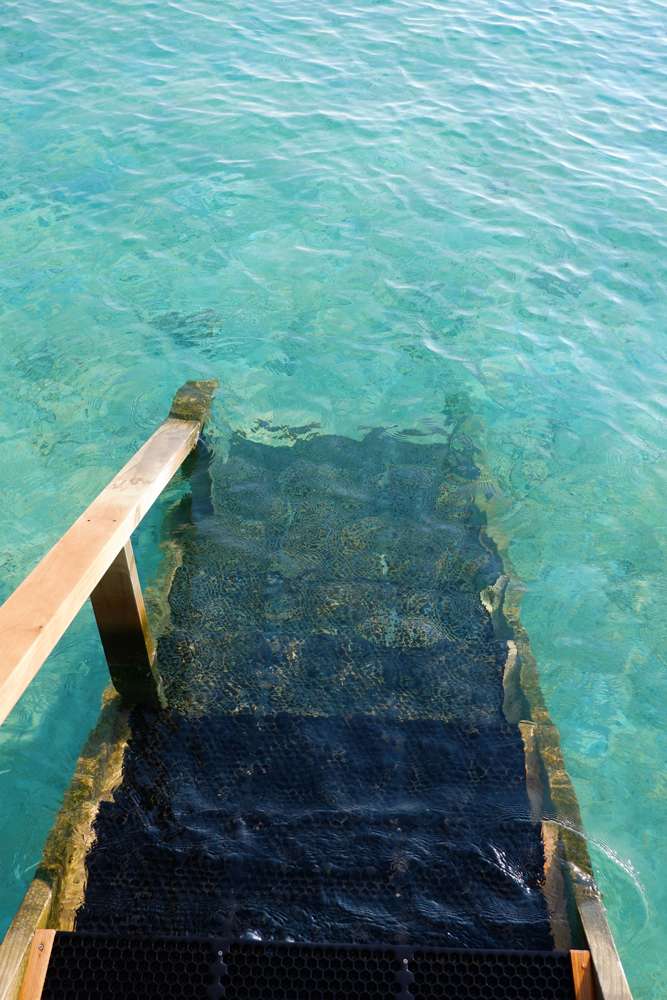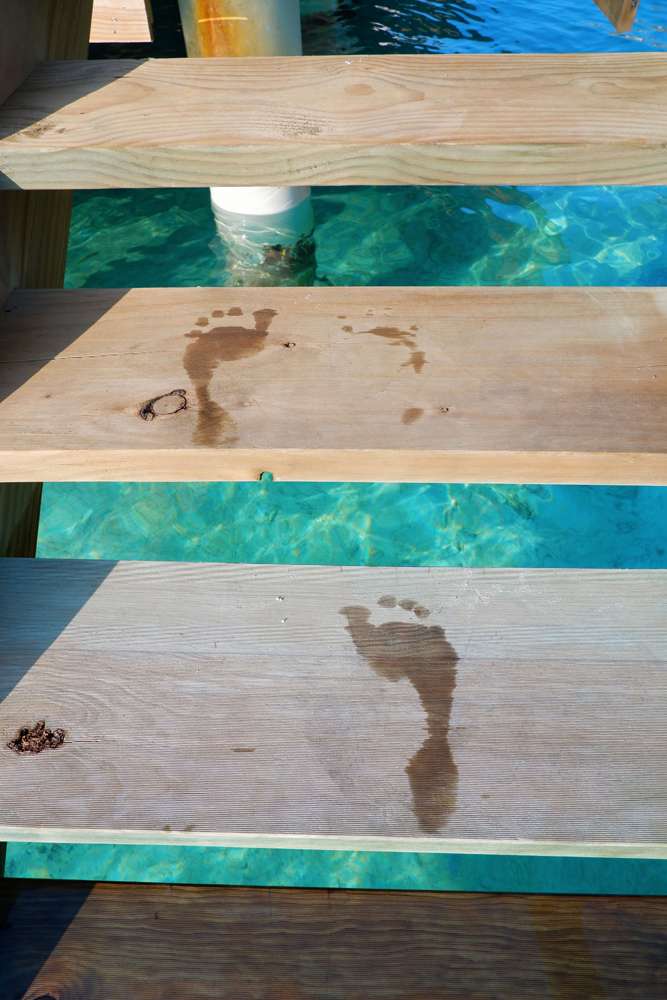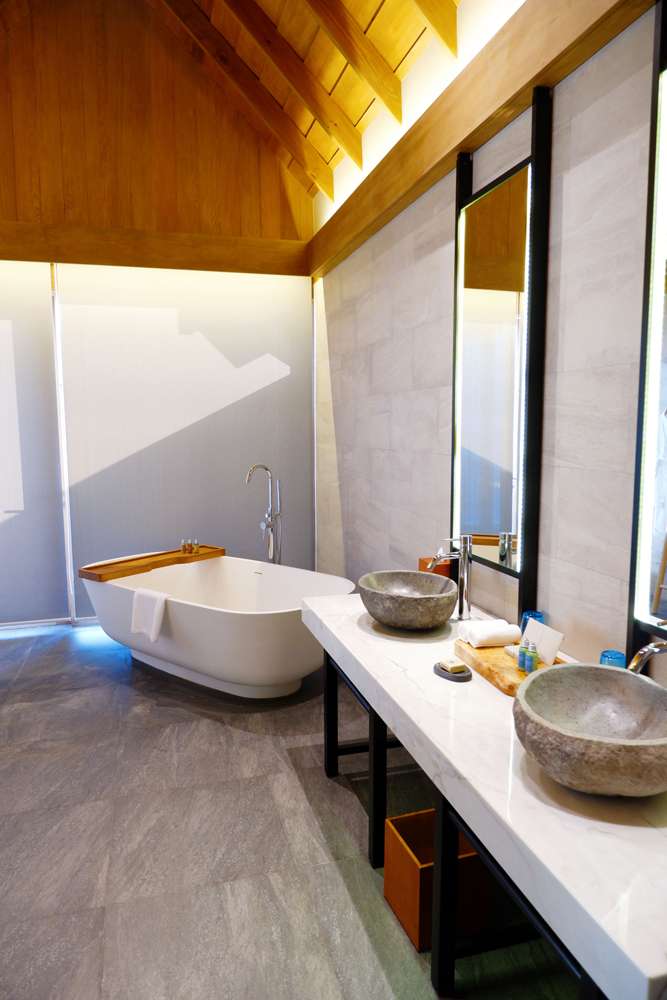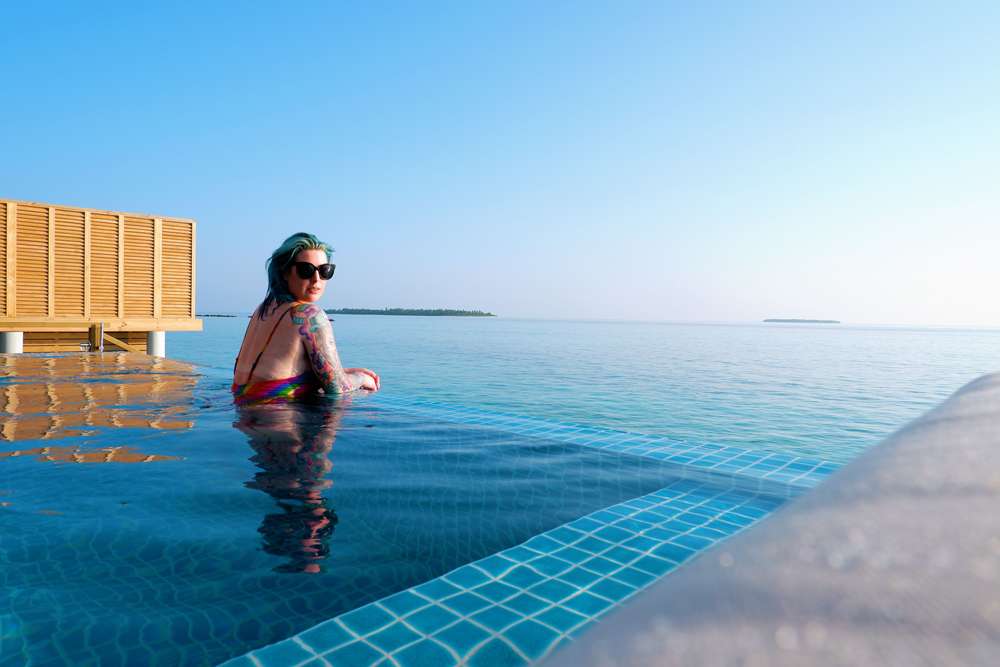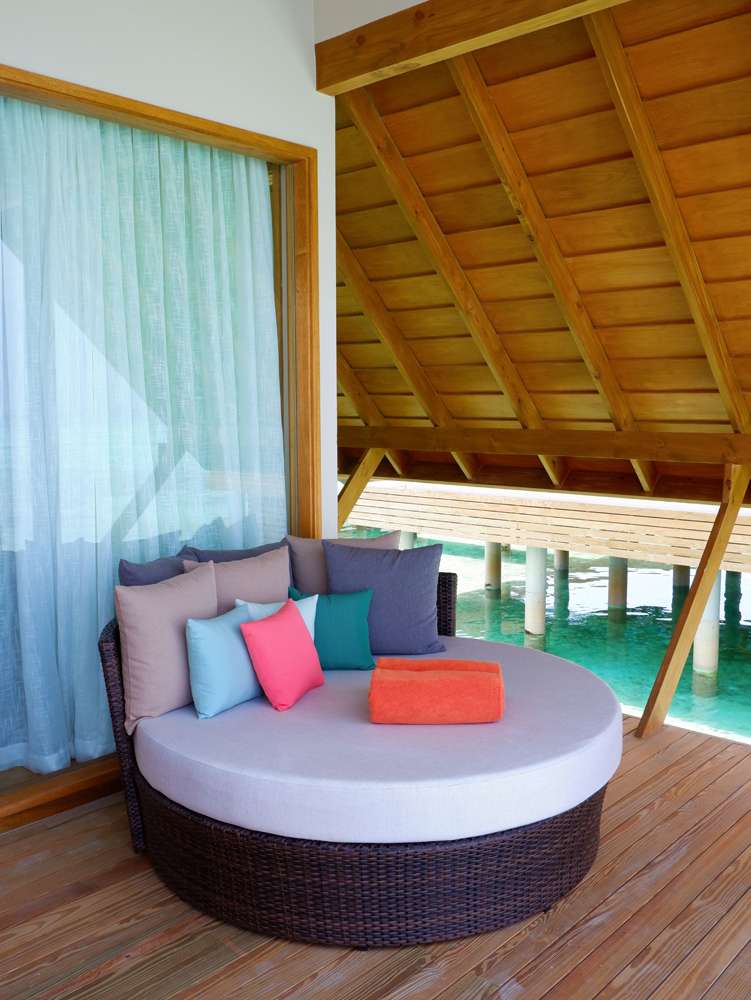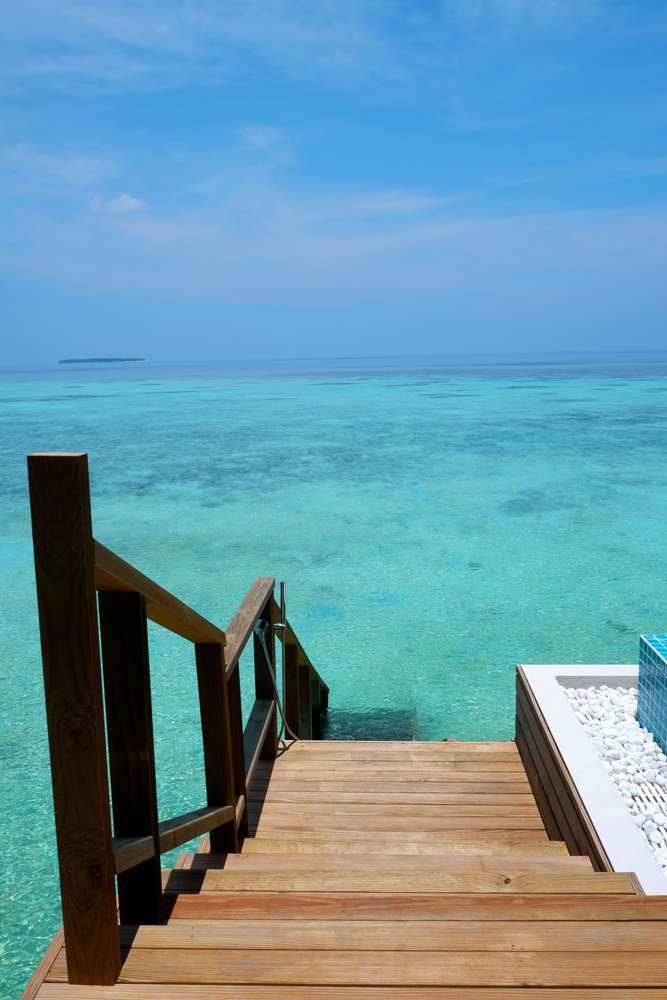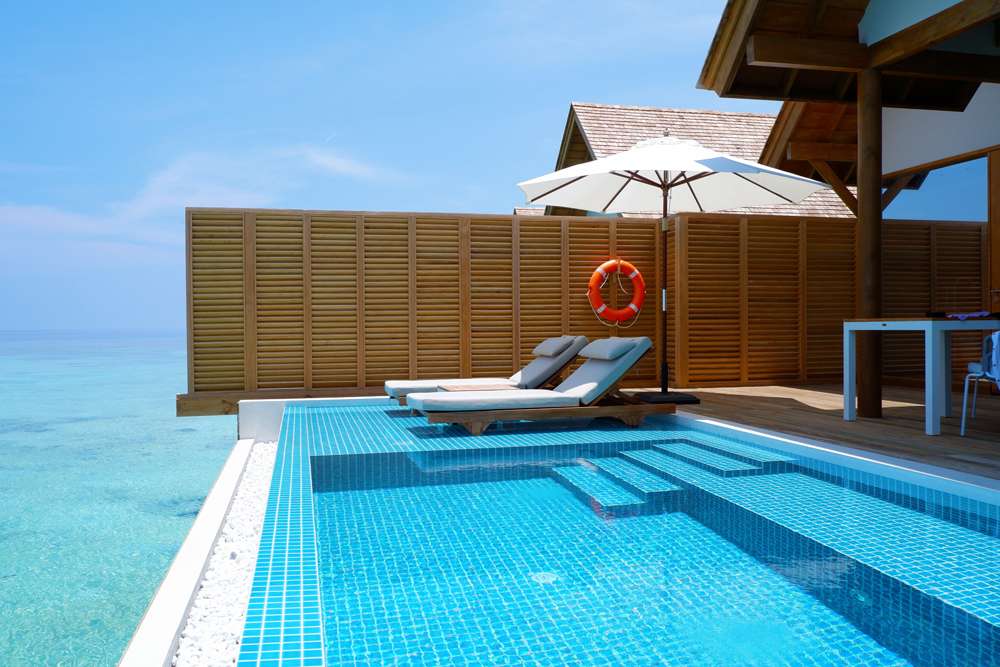 While I'm sure you will have guessed this isn't exactly a destination for those on a budget, I personally feel it's worth saving for (and I'll be sharing some of my money saving tips in my next blog post).
I hope you've enjoyed sharing this adventure with us and thank you so much for having us Faarufushi. I hope one day we'll be lucky enough to go back!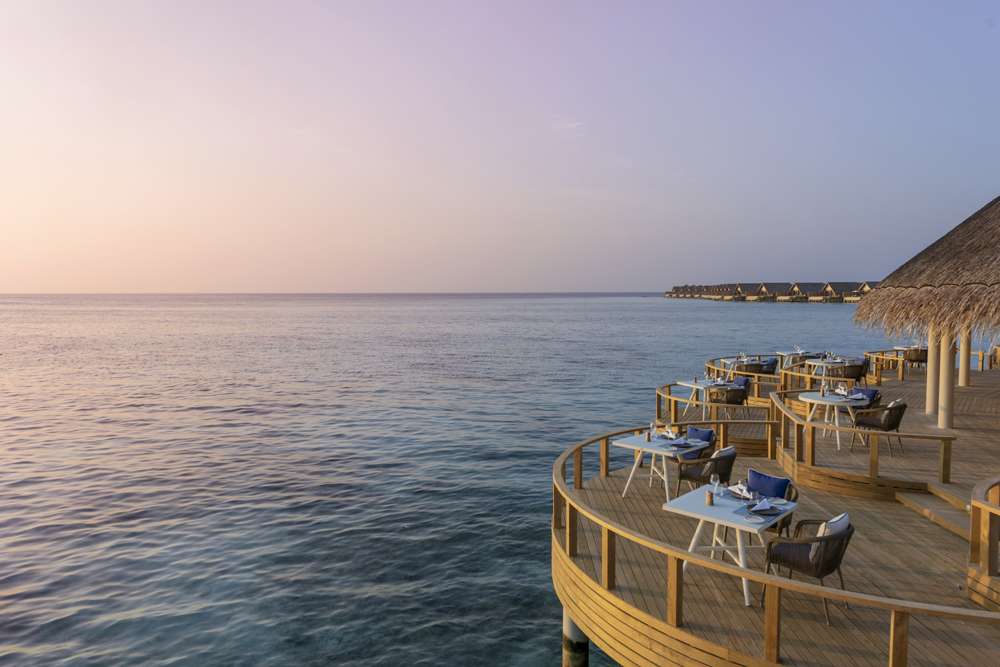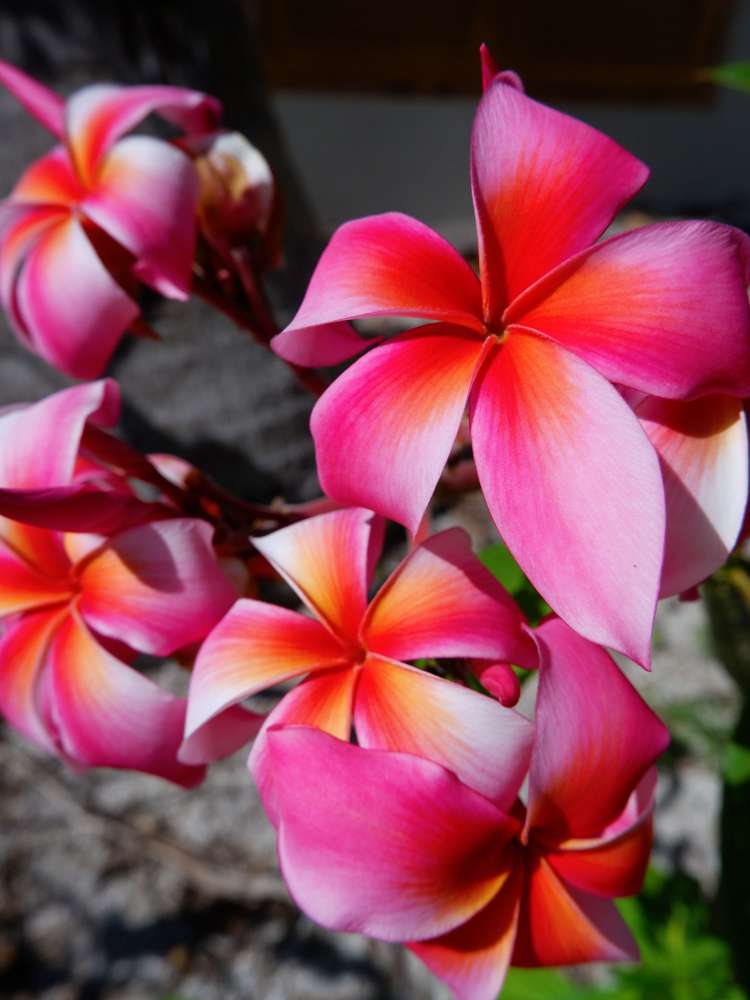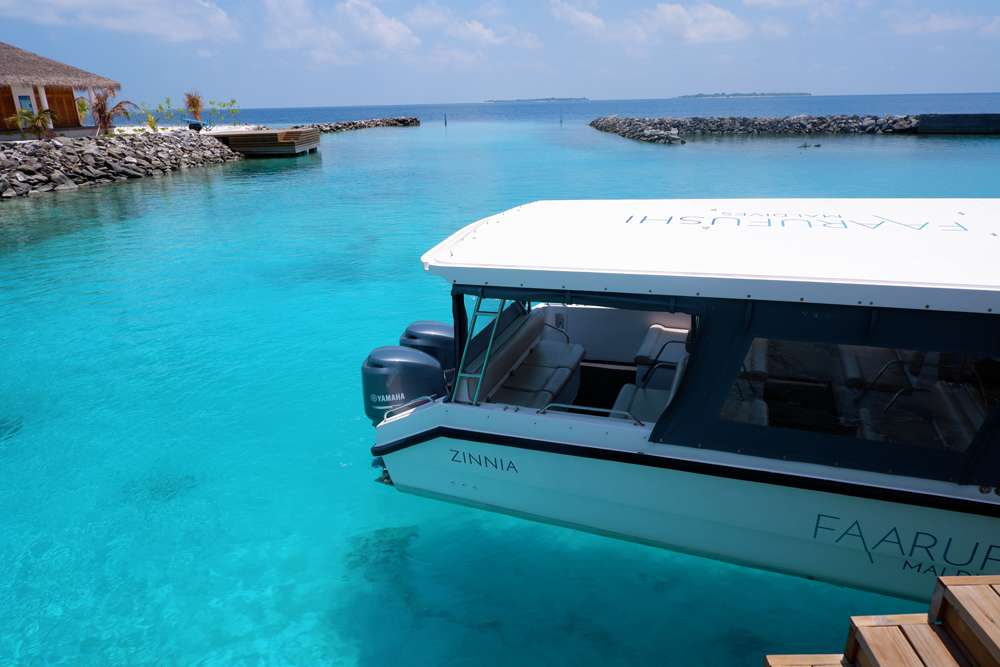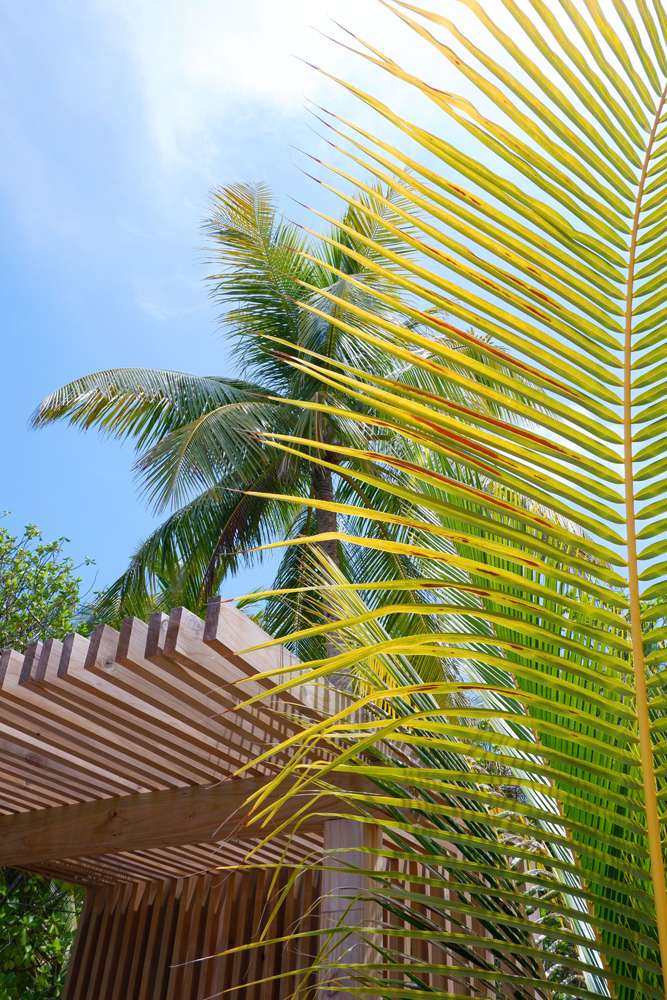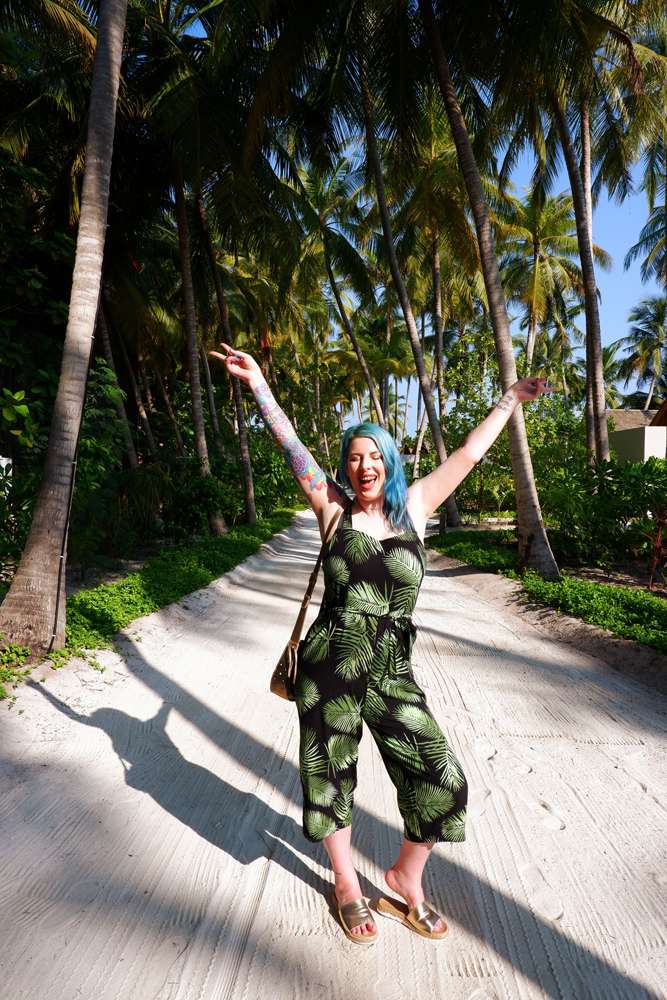 Kuoni (01306 747008) offer seven nights half board at Faarufushi in a Beach Retreat with Pool including flights on Emirates from London Gatwick and transfers in resort. The price for selected departures in September 2019 based on two adults sharing is from £3199 per person, with a saving of up to £1632 per couple. To book please quote tour ref: MV0111. *Includes a Complimentary upgrade to Beach Retreat with Pool*